BELT OUT A CLASSIC WITH LUCKY VOICE
THE MOST FUN YOU CAN HAVE AT HOME THIS CHRISTMAS www.luckyvoicekaraoke.com
Lockdown or not, get the festive feeling with Lucky Voice at-home karaoke kits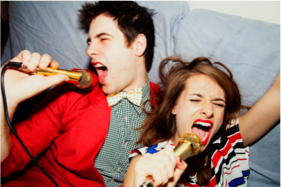 There's no denying that 2020 hasn't exactly set us up for festive fun and frolics, but if anything can boost the mood, it's a good old karaoke session.
Get into the festive spirit against the odds this Christmas, with at-home Lucky Voice Karaoke Kits. Whether it's Mariah or Slade (please no) just grab the mic and sing your heart out, because let's face it – we all deserve a little light relief.
Lucky Voice's karaoke kits make a great gift or simply a brilliant way to while away the hours at home. You can even organise a Karaoke Zoom and enjoy it with distant friends – with this handy little guide to show you how.
They come in a host of fun colours, from hot pink, gold and electric blue – to the fabulous rose gold.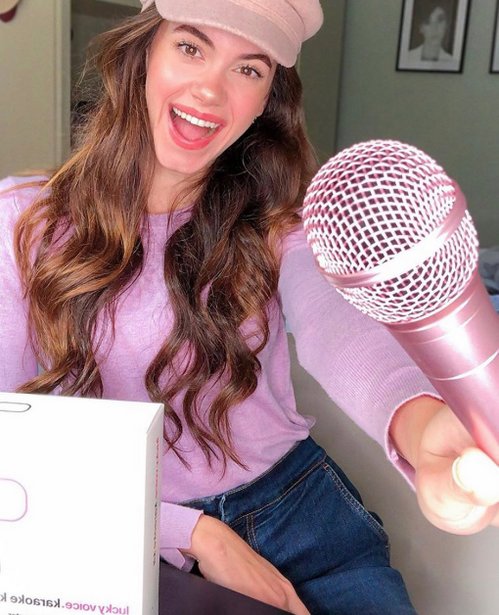 There's nothing to plug in and nothing to install. Just press play and sing from an extensive catalogue of chart toppers and karaoke classics – over 9,000 of them. Beginners, serious singers or fun seekers – Lucky Voice has got all corners covered.
The at-home kits are also a stress-free addition to the Christmas shopping list, being available to buy everywhere from Lucky Voice's shop to Argos, Amazon, Urban Outfitters, Harrods, Hamleys, and Selfridges.
1. Gold Karaoke Kit – RRP £69.99
2. Rose Gold Karaoke Kit – RRP £69.99
3. Pink Karaoke Kit – RRP £59.99
4. White Karaoke Kit – RRP £59.99
5. Blue Karaoke Kit – RRP £59.99
See shop.luckyvoice.com for more information.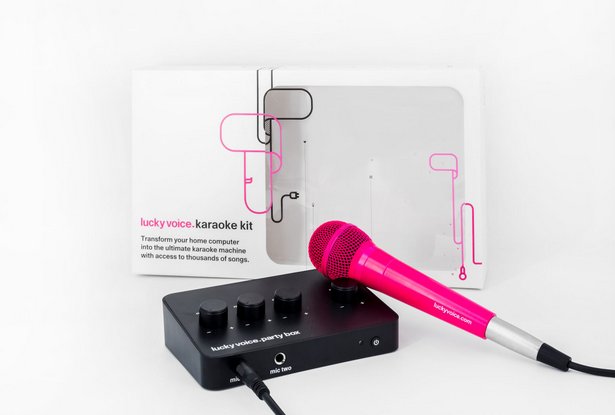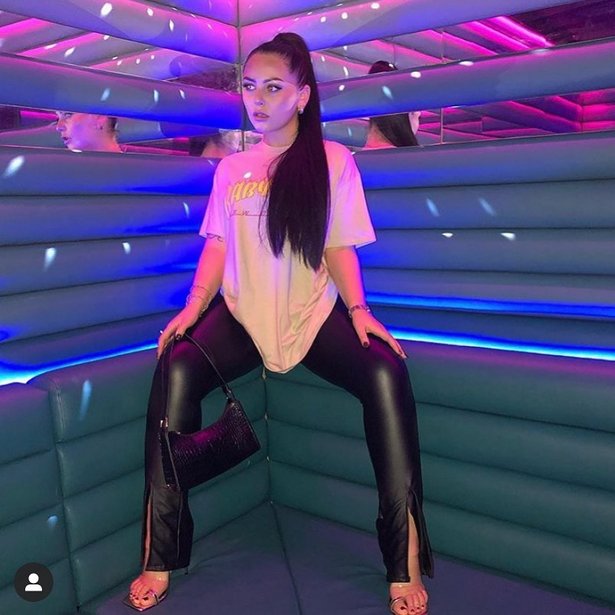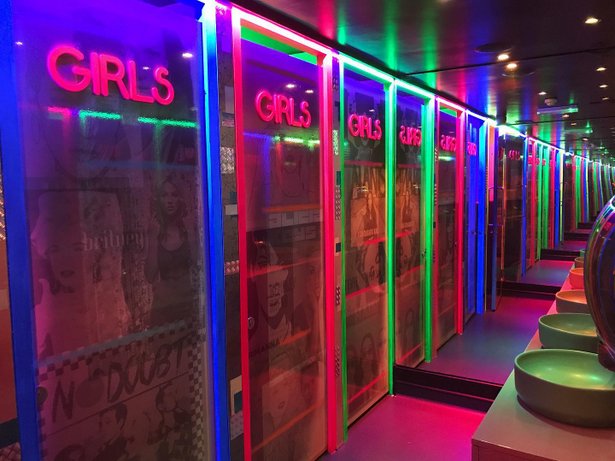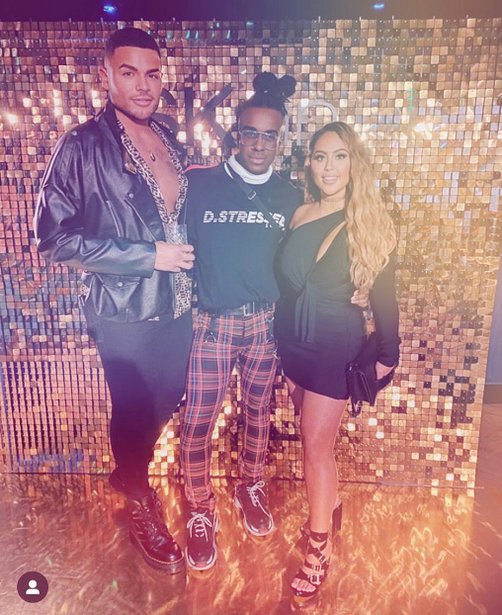 Giesswein is doing a magnificent black friday deal: buy two items and you get both items 50%!! It's such a steal for such quality items!
uk.giesswein.com
BLACK FRIDAY SUPER SAVINGS >>>> Waterdrop® Water Purification System MASSIVE PRICE REDUCTIONS!
Waterdrop® specializes in providing all kinds of water purification solutions. Their brand has a wide product spectrum including water filter pitcher, refrigerator replacement filter, water filter straw, and the under-sink water reverse osmosis system.
As the holiday season is near, their newly released water filter pitcher and their portable water filter would be popular options for your audience. Please visit their site at :- www.waterdropfilter.com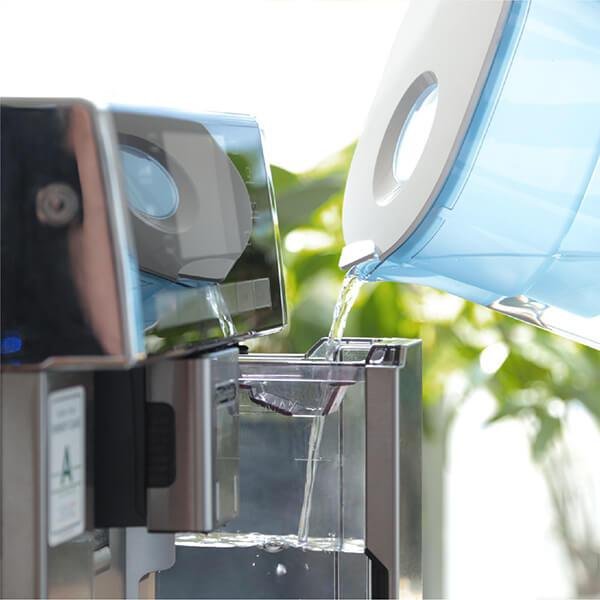 Waterdrop® Waterdrop's products have passed certifications and tests, such as NSF, CSA, WQA, UPC, WARS, UL, and FCC test. These certificates ensure that the harmful water contaminant rate is up to 99.9%.
Top quality has always been their approach to water purification. They source their materials in accordance with the highest standards of the industry. Their professional team members vet every piece of the materials to ensure it meets those standards by researching ingredients, auditing sourcing practices, and testing products—all to make your shopping secured. The Waterdrop goal is, and has been since the beginning, to design, engineer and deliver products that meet our—and their—uncompromising standards.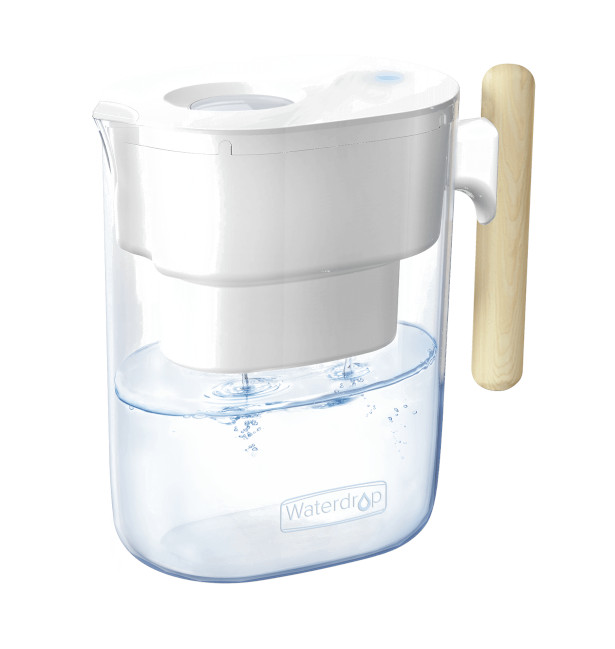 Iconic Paw Christmas gifts & 40% Off code for Black Friday is BLACKFRIDAYRUGBY >> www.iconicpaw.com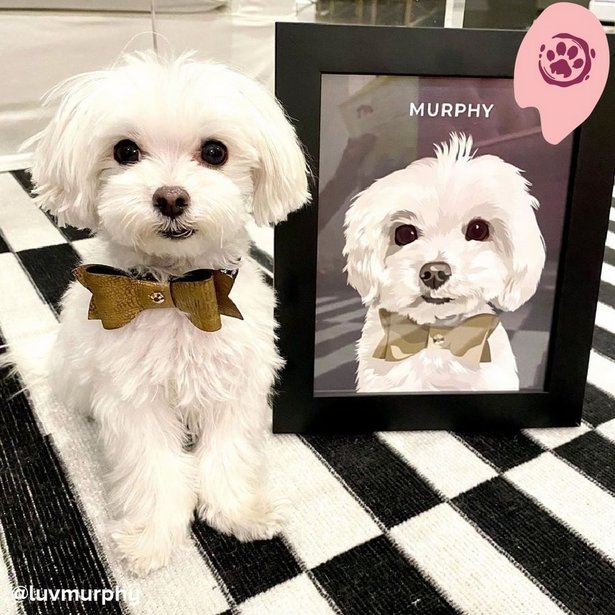 Christmas will be here before we know it! We wanted to shawre with you a great company for gifting www.iconicpaw.com
Any dog-lover will be ecstatic to receive a personalized portrait of their furry friend! Iconic Paw offers a number of different styles, with one of the most popular being the Crowned King. This regal style really captures the pup's personality and works as a stellar piece to show to guests. Preserving our pets is essential, and a great way to do that is with art!
& for BLACK FRIDAY, here is the code for 40% off your total purchase. It can be used one time per customer.
It is valid from now.
CODE: BLACKFRIDAYRUGBY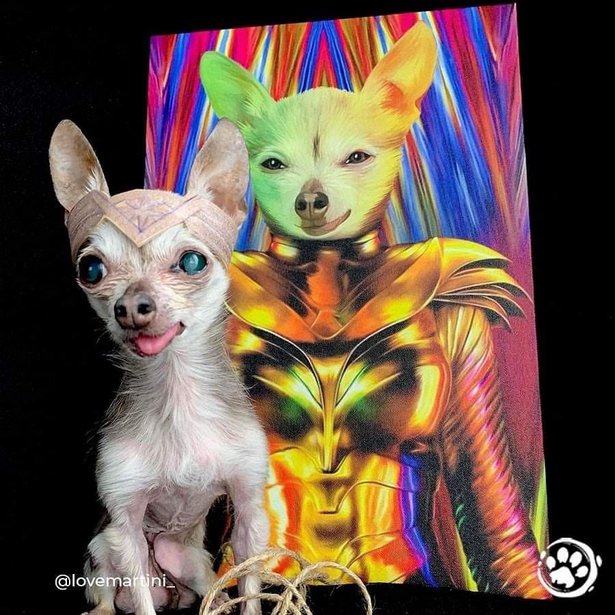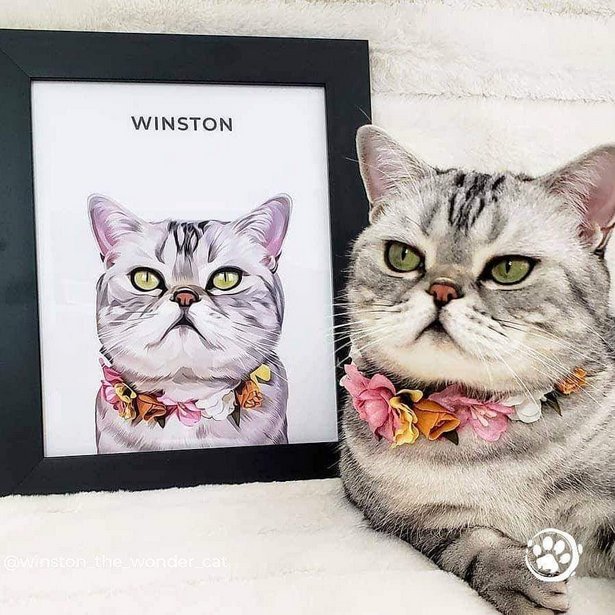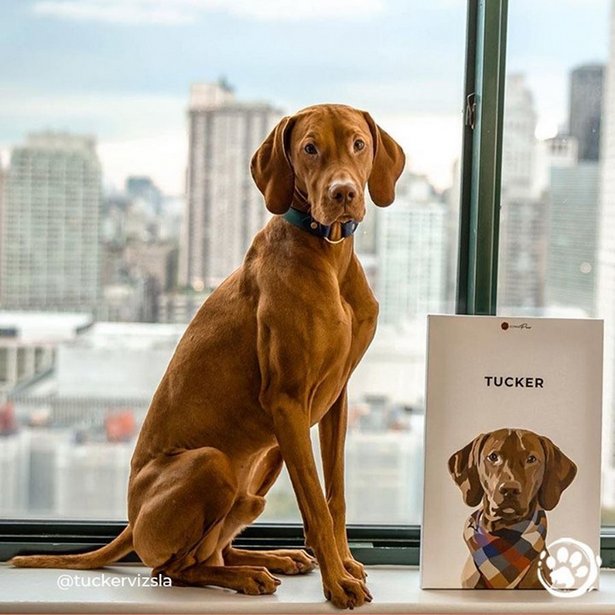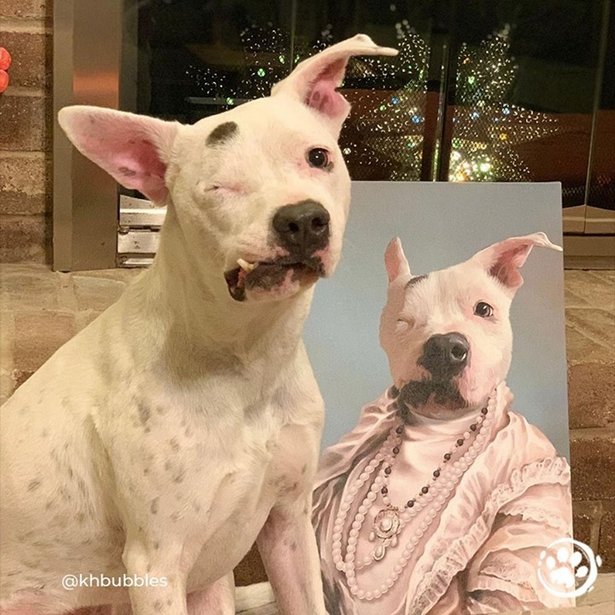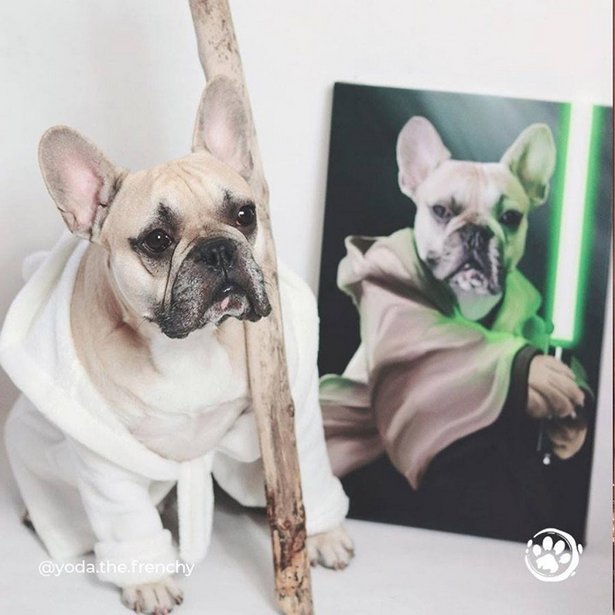 Discover top brands at this independent UK toy retailer
Specialists in the educational toys for 0 -14 year olds
Vast array of big brands like Barbie, Disney, 4M and Science Museum
Brilliant selection of STEM toys and arts and crafts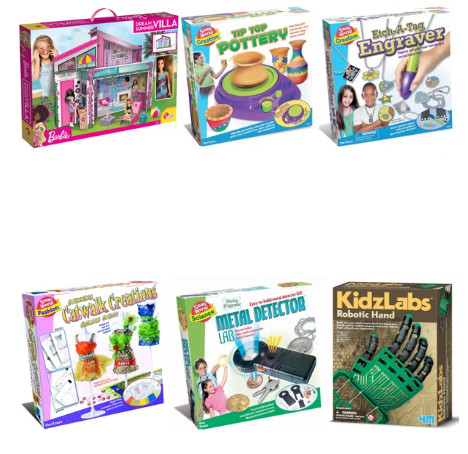 Barbie Summer Villa with Doll £59.99 down to £47.99 Deluxe Barbie Summer Villa including one Barbie doll. 70cm tall x 79cm wide x 38 cm deep. All you need to enjoy a holiday with Barbie in her very own holiday home www.toysandbears.com/toys/barbie-summer-villa-with-doll/ Image link here
Tip Top Pottery £29.99 down to £20.99 This best-selling pottery wheel has adjustable speed control and a removable pottery tray. Set includes 4 paint pots, paintbrush, 2 sculpting tools and 1 kg of clay. Pottery wheel: 27cm x 21cm 7cm. Age 8+ https://toysandbears.com/toys/tip-top-pottery/
Image link here
Etch-A-Tag Engraver £29.99 down to £19.99 Engrave your design or name on to the metal tag or charm. Paint it and bake in oven to preserve the design. Set includes battery-operated engraver, 6 metal tags, 6 chains, 8 special paint pots and paintbrush. Engraver: 18cm. 2-AA batteries required. (not included) Age 9+ www.toysandbears.com/toys/etch-a-tag-engraver/
Stunning Catwalk Creations £24.99 down to £17.49 Top Seller! Design and sew 3 doll's outfits. Perfect for creative children who enjoy sewing. Includes all you need to make 3 dresses for your favourite 28cm dolls www.toysandbears.com/toys/stunning-catwalk-creations/
Easy to Build Metal Detector Lab £24.99 down to £17.49 Discover buried treasure with this hand-held metal detector toy. The electronic alarm will alert you when you are near coins and other precious metals. Ideal for curious minds and treasure hunters everywhere. https://toysandbears.com/toys/easy-to-build-metal-detector-lab/
Robotic Hand £13.99 down to £9.79 Build your own robotic hand and amaze your friends with this simple but fun automation kit. Suitable for Ages 8+ www.toysandbears.com/toys/robotic-hand/
The Best 2020 Black Friday and Cyber Monday Sales
You Can't Miss
It's been a big year, but one thing we can all be assured is that when Black Friday and Cyber
Monday roll around, you can expect to save big time! With massive deals on all your
favourite brands, it's the perfect time to stock up on Christmas presents or treat yourself to
that special something you've had your eye on.
Beauty lovers can glow up for less with 20% off brands including The Beauty Chef, Aveda,
MAC and Estee Lauder, while fashion fiends can score a FREE pair of Quay Australia
sunnies or dress the part with 25% off sitewide at Restated Vintage.
The Black Friday madness starts on the 27th November, with some deals starting even
earlier from the 25th, and will last until the 29th of November! The deals won't stop though,
with retailers extending deals through to Cyber Monday on the 30th of November. So get
your shopping list out and be ready to snag a bargain.
Check out some of the best Black Friday & Cyber Monday deals of 2020 below:
Aveda: Enjoy 20% off + FREE shipping with any order over $50 both online and instore!
(November 27th – 29th)
The Beauty Chef: Get your summer glow on with 20% off sitewide to celebrate Black Friday
and Cyber Monday (excluding bundles and sets). (November 26th – 30th)
Bing Lee: Enjoy massive savings across your favourite electronic and appliance brands this
Black Friday! Save big on the latest tech and audio, or get your Christmas shopping in now
and save on your favourite brands including Fitbit, Samsung, Dyson, Theragun and
Panasonic. (November 26th – 30th)
Bobbi Brown: It's time to stock up on your favourite beauty goods and save 20% off sitewide
at Bobbi Brown this Black Friday. (November 27th – 29th)
Come Cyber Monday all Bobbi Brown orders over $80 will also receive a FREE 3 piece
'Prep Your Pretty Set' (which includes 1 x Extra Lip Tint – Bare Pink (full size), 1 x Vitamin
Enriched Face Base 7ml and 1 x Vitamin Enriched Eye Base 3ml). (November 30th –
December 1st)
Boody: Everyone's favourite bamboo clothing company is celebrating the sale with 20% off
sitewide – simply use promo code BLACKFRIDAY at the checkout! (November 27th – 30th)
Clinique: Take a huge 20% off sitewide at Clinique + orders over $100 will also enjoy a
FREE 4 piece gift set. (November 27th – 29th)
Why not make the most of Cyber Monday as well, and receive a FREE 7 piece gift set when
you spend $60 or more. (November 30th – December 1st)
EMU Australia: Treat yourself to a new pair of UGGs, or pick up the perfect Christmas
present for a loved one, and enjoy 20% off sitewide at EMU Australia (excludes Mayberry).
(November 25th – 30th)
Estee Lauder: Save 20% off your favourite beauty products with Estee Lauder this Black
Friday! (November 27th – 29th)
Come Cyber Monday savvy shoppers will also receive a FREE 5 piece gift set with all orders
over $65. (November 30th – December 1st)
In Essence: Enjoy a zen holiday season and take 30% off sitewide + FREE shipping when
you choose from In Essence's huge range of aromatherapy diffusers and oils. (November
27th – 30th)
Industrie: Get your summer style sorted with 20% off all full-priced clothing at Industrie this
Black Friday, plus members can enjoy early access to the Black Friday deals from the 23rd –
25th! Simply use code BF2020 at the checkout. (November 26th – 29th)
You can still score a sweet 20% off for Cyber Monday and score FREE shipping online when
you use the code BESTMONDAY at the checkout. (November 30th)
Innoxa: Take 40% off sitewide with Innoxa's range of makeup and skincare! (November
24th – 30th)
Jo Malone: Receive a FREE 3 piece gift set (including Peony & Blush Suede Cologne 9ml,
Wood Sage & Sea Salt Body & Hand Wash 15ml and Wood Sage & Sea Salt Body Creme
15ml) when you spend $130 or more with Jo Malone. (November 27th – 30th)
Kikki.K: Enjoy a wonderful 30% off sitewide and stock up on the prettiest stationery around
with Kikki.K. (November 25th – 29th)
To celebrate Cyber Monday Kikki.K is also taking 40% off sale stock and 30% off full price,
so now is the time to find the perfect stocking stuffer for friends and family.
MAC: Enjoy 20% off sitewide – time to stock up on your favourite lippies! Plus orders over
$100 will receive a FREE bronzer. (November 27th – 29th)
You can still enjoy 20% off at MAC for Cyber Monday plus orders over $90 will receive a free
4 piece gift set (including a MAC holographic makeup bag with 1 x Full-sized Powder Kiss
Lipstick in Werk Werk Werk or Reverence, 1 x Strobe Cream Sample, 1 x In Extreme
Dimension Mascara Sample, 1 x Fix+ Magic Radiance Sample). (November 30th)
Motorhome Republic: Enjoy huge discounts on your next motorhome rental including 15%
off Maui, Britz and Mighty daily rates, or why not gift a road trip around the country this
Christmas and save 50% on bookings over 14 days with Spaceships. (Now – November
30th)
Oil Garden: Take 40% sitewide + enjoy FREE shipping. (November 24th – 30th)
Oz Hair & Beauty: Enjoy up to 65% off your favourite beauty and hair brands for Black
Friday. (November 27th)
Quay Australia: Summer's nearly here so stock up on Australia's hottest sunnies and Buy
One, Get One FREE this Black Friday! (November 23rd – 29th)
If you couldn't decide in time no worries, as you can still enjoy 40% off sitewide for Cyber
Monday! (November 30th)
Realme: Take 15% off realme phones including the C3, 6 and the newest 7 Pro, C11 and
C12 models! (November 27th – December 1st)
Restated Vintage: Stock up on the sweetest vintage pieces with 25% off sitewide!
(November 26th – 30th)
Runaway The Label: With 30% off sitewide to celebrate Black Friday and Cyber Monday you
can always be dressed to impress. Use code BFCM30 at the checkout. (November 26th –
December 1st)
Skin Republic: Enjoy 40% off sitewide (excluding value bundles)! (November 24th – 30th)
Dreams unmissable Black Friday event, offering up to 60% off a wide
choice of mattresses and beds, including brands such as Hyde & Sleep, Feather & Black, Revived, Silentnight , Team GB and TheraPur.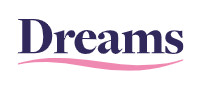 With just over two weeks to until Black Friday on 27th November 2020, the UK's number 1 bed
specialist is also offering 25% off selected Silentnight products and 20% off all Feather & Black
products.
Dan Parsons, Director of Buying at Dreams says: "We are all in need of a great night sleep, now so
more than ever before, and as the UK's number 1 bed specialist, Dreams is offering great savings
across mattresses and bed frames. So, you can sleep well knowing you've experienced an unmissable deal in our Black Friday event."
Top Deals
Available until Tuesday 24th November
All prices based on Double Size Mattress
Brand
Product
Was Price:
Sale Price:
£ Saving:
Messaging
MATTRESS DEALS
The Dreams Workshop
Morris traditional spring double mattress
£399
£159
£240
60% off
Team GB
Hudson pocket sprung double mattress
£599
£239
£360
60% off
Team GB
Campbell pocket sprung double mattress
£699
£279
£420
60% off
Revived
Marina pocket sprung double mattress
£1199
£479
£720
60% off
BED FRAME DEALS
N/A
Wilson upholstered ottoman double bed frame
£399
£299
£100
25% off
N/A
Fleetwood oak wooden double bed frame
£399
£299
£100
25% off
N/A
Detroit upholstered double bed frame
£499
£399
£100
20% off
N/A
Jakarta double bed frame (online only)
£249
£99
£150
60% off
UNDER EMBARGO: 00:01AM Wednesday 25th November 2020
Top Deals
Available until Tuesday 8th December
All prices based on Double Size Mattress
Brand
Product
Original Price:
Sale Price:
£ Saving:
Messaging
MATTRESS DEALS
Team GB
Conroy Traditional Spring Double Mattress
£279
£229
£50
18% off
DREAMS
Luna 1000 Pocket Spring Double Mattress
£599
£239
£360
60% off
Team GB
Whitfield Pocket Sprung Double Mattress
£399
£299
£100
25% off
Team GB
Reynolds Pocket Sprung Double Mattress
£399
£299
£100
25% off
Team GB
Johnstone Pocket Sprung Double Mattress
£499
£399
£100
20% off
Team GB
Grayson Pocket Sprung Double Mattress
£599
£499
£100
16% off
Dreams
Carnell Pocket Sprung Double Mattress
£799
£599
£200
25% off
Revived
Balearic Pocket Sprung Double Mattress
£799
£599
£200
25% off
Therapur
ActiGel Response 1600 Double Mattress
£899
£599
£300
33% off
Therapur
ActiGel Plus Response 3200 Double Mattress
£1099
£799
£300
27% off
Silentnight
Cromwell Mira pocket double mattress
£699
£524
£175
25% off
Silentnight
Farrington Mirapocket Double Mattress
£799
£599
£200
25% off
Silentnight
Osterley Mirapocket Double Mattress
£899
£674
£225
25% off
Silentnight
Risborough Mirapocket Double Mattress
£999
£749
£250
25% off
Hyde & Sleep
Hybrid Raspberry Double Mattress
£599
£499
£100
16% off
Hyde & Sleep
Hybrid Blueberry Double Mattress
£599
£499
£100
16% off
Hyde & Sleep
Hybrid Orange Double Mattress
£599
£499
£100
16% off
Hyde & Sleep
Lemon Memory Foam Double Mattress
£799
£649
£150
18% off
Hyde & Sleep
Lilac Memory Foam Double Mattress
£899
£699
£200
22% off
Feather & Black
Holywell pocket spring double mattress
£999
£799
£200
20% off
Feather & Black
Harton Pocket Spring Double Mattress
£1199
£959
£240
20% off
Feather & Black
Hazelmere Pocket Spring Double Mattress
£1499
£1199
£300
20% off
BED FRAME DEALS
N/A
Prestwood velvet finish upholstered double bed frame
£499
£299
£200
40% off
House Beautiful
Ren velvet finish upholstered double bed frame
£399
£239
£160
40% off
N/A
Francis upholstered ottoman double bed frame
£499
£349
£150
30% off
N/A
Hugo nickel metal double bed frame
£599
£419
£180
30% off
N/A
Seoul upholstered double bed frame with 32" LED TV
£1099
£879
£220
20% off
Additional Black Friday Deals:
25% off selected Silentnight products
20% off all Feather & Black products mattresses
SPACETALK, Aussie pioneers in responsible technology. From Fri, 27th Nov – Mon, 30th Nov SPACETALK (www.spacetalkwatch.com) is offering a whopping $70 off SPACETALK Kids and SPACETALK Life devices.
Developed in Australia, SPACETALK combines the latest technology in super clever ways across their range of kids and seniors smartwatches. In addition to calling and messaging, features include advanced GPS capabilities, SOS alerts, fitness tracking and reliable mobile phone reception so families can enjoy their freedom while staying better connected.
SPACETALK Kids
Usual RRP $299
Black Friday & Cyber Monday Sale $229
A mobile phone built into a smart watch designed for children 5-12 years old. It provides two-way phone calls and SMS messaging to a parent-controlled list of contacts as well as GPS tracking alerts so parents can see when their kids are on the move. SPACETALK Kids does not give children access to social media, apps, or any other internet services that can be dangerous to children and has a 'school mode' inbuilt for distraction free learning.
SPACETALK Life
Usual RRP $549
Black Friday & Cyber Monday Sale – $479
Designed for older Australians so they too can interact and stay connected with the family (grandkids included!). In a world first, SPACETALK Life incorporates two innovations that work in tandem – 'safety call back' initiates a return call when a senior is unable to answer due to a fall or other mishap and, 'location by request' helps with emergencies, enabling families to instantly track and pinpoint their loved one.
Also featuring an SOS button, medication and appointment reminders and Bluetooth pairing, to hearing assistive devices, SPACETALK Life has been purpose built to not compromise the independence and dignity of Seniors.
Outlier.org Black Friday deal running from 11/27 – 12/2.


Outlier.org's Pumpkin Pi (π)
· Starting November 27th through December 2nd, Outlier.org's online college courses (usually only $400) will be discounted to Pumpkin Pi (π) pricing of $314.15 for the first 314 students that sign up. Each course includes full textbook materials, 1-on-1 tutoring, AI-proctored assessments, dynamically generated problem sets and active learning techniques. The best part is that if a student doesn't pass the course, they can get a full refund.
· Outlier.org is an online college education platform created by one of the cofounders of the very popular MasterClass. They offer movie quality for-credit college courses including Calculus I, Intro to Psychology, Astronomy, and Statistics, all taught by professors from top universities and institutions like Yale, NYU, Cornell, MIT, NASA and Columbia.
Defunc TRUE GO SLIM- (High res images)
Colour: Black
MSRP: £49.99
Black Friday: £39.99 (up to 20% saving off MSRP)
Retailer: ChitterChatter
www.chitterchatter.co.uk
The Defunc TRUE GO SLIM true wireless Bluetooth earbuds with powerful sound and an 22 hours playtime, provides a seamless sound and communication experience. The earbuds feature our world-unique, self-developed, consumer insight-based MultiTip™ design, to ensure long-lasting comfort.
Defunc TRUE PLUS- (High res images)
Colour: Blue
MSRP: £69.99
Black Friday: £54.99 (up to 21% saving off MSRP)
Retailer: ChitterChatter
www.chitterchatter.co.uk
The Defunc TRUE PLUS true wireless Bluetooth earbuds have a superb mic and secure fit. Dual microphones and adjustable head make these the perfect choice for video conferences as well as talking to friends when you are out and about. These earbuds feature our world-unique, self-developed, consumer insight-based MultiTip™ design, to ensure long-lasting comfort. The included charging case gives 35 h of playtime and the included sport wings gives you a super secure fit at the gym and elsewhere.
Named 'Socially Responsible Cause' Winner in the 2020 Eco Excellence Awards, Onya prides itself on creating high quality, useful, reusable products for your everyday life that can easily be kept 'On You'.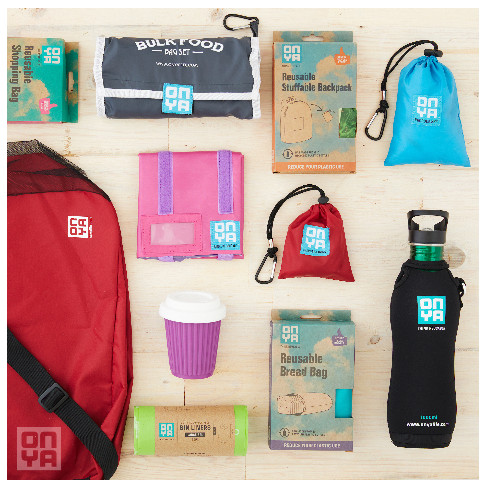 With multiple award-winning reusable products including bread bags, produce bags, bulk food bags and shopping bags, to backpacks, coffee cups and one of the highest quality stainless steel drink bottle ranges on the market, all Onya reusable products are responsibly made and they are a certified B Corp. Onya also has a range of certified compostable bin liners and dog waste disposal bags that are plant-based and leave no plastic residue behind.
As part of the circular economy, not only are Onya's reusable products all 100% recyclable but they are also made out of recycled material such as rPET which is a fabric produced from recycled plastic water bottles.
Onya has been thinking reusable since 2004. In the past 3 years alone through the sale of Onya products, Onya customers have helped divert more than 114 tonnes of plastic waste from landfill. That's the equivalent of over 10.5 million plastic drink bottles!
Make a simple switch to a reusable product (and encourage others with a gift) today! Use code Change20 and save 20% sitewide during their Holiday Sale.
Info that may be helpful:
UK website (for UK listing)
onyalife.co.uk/
AU website (for US listing)
www.onyalife.com/
Our social profiles are OnyaLife across all networks.
While our website and social profiles are onyalife, the company is simply Onya.
We ship directly from our UK warehouse across Europe and our AU warehouse ships worldwide. We do offer flat rate shipping to US and Canada.
You can use any of the images or videos on our Google Drive and this image is a good overview of all our products:
One of three candle Advent Calendars available at ww.waxlyrical.com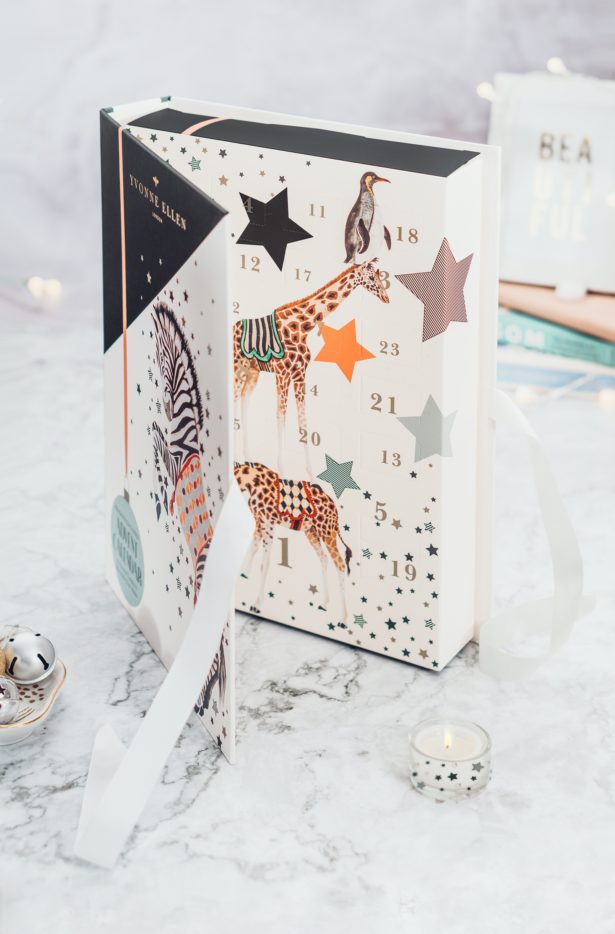 Yvonne Ellen Advent Calendar at £35.00 – less the Black Friday 30% discount available until Monday 30th November.
Quirky and enchanting with the favourite Yvonne Ellen fragrances including safari nights, vintage palm, wild jasmine and artic breeze.
Black Friday offer – get a one-month premium OS Maps subscription for free
Ordnance Survey has come up with a special Black Friday offer to encourage the nation to get outside this Christmas.
OS is granting free access to its premium subscription for OS Maps for a month. The offer is available between Monday 23 November and Monday 30 November.
To claim the free subscription visit os.uk/osm1 and use code BFOSM in the shopping basket.
The digital app, which syncs across desktops, tablets and phones, has exploded in popularity this year during lockdown and now has over three million subscribers.
It has seen a 78% increase in users this year, many of whom have downloaded the app to explore their local neighbourhoods during the pandemic.
With access to local green space mapping, including public gardens and nature reserves, plus cycle networks across Britain, OS Maps has helped millions of people to get outside safely and discover new places in 2020.
Subscribers to the premium OS Maps app gain unlimited access to every single one of the 607 OS Explorer and OS Landranger maps available in Great Britain.
Users can search for, or plot and create walking routes from their own doorsteps and plan out fantastic adventures for the outdoors. Subscribers get free access to over 3 million shared routes covering Great Britain.
OS Maps also contains an Augmented Reality feature which uses the phone's camera to display over 200,000 points of interest across Great Britain, and an amazing aerial 3D viewer to visualise any routes you are planning to walk.
In addition, this Black Friday OS is offering a 20% discount on everything in its online shop.
Bargains are on offer for a whole array of walking and camping gear, including GPS devices, water bottles and mugs, picnic blankets, towels, and the perfect gift this Christmas – the new Ordnance Survey Great British Treasure Hunt 2020 puzzle book.
OS Leisure Managing Director Nick Giles said: "If you haven't used OS Maps then please take advantage of this month's free offer.
"The app is packed full of routes, information and features to help people of all abilities to get outside safely more often.
"I'm confident once you use it, you'll soon rediscover a love for the outdoors. You don't need a car or to travel far to find unexpected treasures – they can be right on your doorstep."
Nick added: "It's also not just about physical exercise, with the lockdown restrictions it is more important than ever to keep mentally active.
"Try our new OS Great British Treasure Hunt which is packed full of challenges and puzzles.
"This beautiful book and many other outdoor products and Christmas gift ideas, all carry a 20% discount this Black Friday."
Visit os.uk/shop to get Black Friday deals from OS.
Interactive learning platform and app Quizlet (www.quizlet.com) will be running a Black Friday sale for both Quizlet Teacher and Quizlet Plus.
In lockdown, many people have found themselves turning back to education to upskill, learning something new or even as a refresher, and so apps like Quizlet have proved a valuable source of information for those looking to build on existing skills or even learn something new. Furthermore, with hundreds of schools remaining closed, online educational resources are seemingly the future of education, and so it is through online resources such as Quizlet that students and teachers are keeping atop their lessons through shared learning sets, online quizzes and resources made available via the app and online platform.
The code will be BF40, offering new users 40% off the annual subscription cost. The Black Friday sale will be available from Friday, November 27th to Tuesday, December 1st.
Quizlet is a global learning platform and app that provides engaging study tools to help people practice and master whatever they are learning. Every month, over 50 million students, teachers and everyday people use Quizlet to revise any subject imaginable for school, work or as part of their personal interests. Combining cognitive science and machine learning, Quizlet guides students through adaptive study activities to confidently reach their learning goals. The company offers a combination of free and paid subscriptions for both students and teachers that enable further customization.
Whether it's smartphones or wearables you're looking to treat yourself or gift to loved ones, HONOR is offering some great discounts across their product range throughout November, with further discounts for Black Friday.

Highlights include:
HONOR 9X – want to capture stunning landscape images or struggling to fit everything in shot whilst shooting in small spaces? The 9X is the camera for you. With a 48MP main camera and the 120° super wide-angle lens you can now fit more into the frame, making your shots look professional and all captured with ease. Studio-quality portraits can also be taken in a snap, with beautiful bokeh and sharp, clear faces. Get up to £60 off during HONOR's November deals (SRP £219.99).
Watch GS Pro – the winner of two Best at IFA awards at this year's IFA conference, the all-new Watch GS Pro is a rugged outdoor smartwatch made for adventure lovers. Supporting more than 100 workout modes and equipped with an extraordinary 25-day battery life, the smartwatch is one of the longest-lasting smartwatches currently available in the wearables market. This November, see up to £50 off the latest model (SRP £249.99).
Magic Earbuds – Navigate around working life and the high number of conference calls or keep moving on your daily jog with the Magic Earbuds. Whilst this is HONOR's debut set of headphones, the stand-out wireless and noise cancelling earphones come out top in their price bracket. With up to £30 off during November (SRP £89.99), the Magic Earbuds' solid battery life makes them the perfect companion for almost every occasion.
Please see below for full details of the offers.
HONOR's Black Friday offers
Product
SRP
Under embargo until 30th October
Under embargo until 20th November
Offer between 6th – 26th November
Offer between 27th – 30th November (Black Friday)
Smartphones
HONOR 9X
£219.99
£169.99
£159.99
HONOR 9X Lite
£199.99
£159.99
£149.99
HONOR 20e
£159.99
£139.99
£129.99
HONOR 8A 2020
£129.99
£109.99
£99.99
HONOR 8S 2020
£99.99
£99.99
£89.99
Smartwatches
Magic Watch 2 – 46mm black
£159.99
£129.99
£119.99
Magic Watch 2 – 42mm black
£149.99
£119.99
£119.99
Band 5
£29.99
£27.99
£26.99
Watch GS Pro
£249.99
£219.99
£199.99
Watch ES
£99.99
£89.99
£79.99
Earbuds
Magic Earbuds
£89.99
£69.99
£59.99
Bio-Kult are doing a Black Friday deal.
Bio-Kult are running a Black Friday deal on Boots online. Please see below for details and let me know if you would like any more information.
Boots Online (only online, not in store) Bio-Kult Black Friday offer (25/11/2020 – 30/11/2020)
BOGOF on:
Bio-Kult 30 Capsules
Bio-Kult 60 Capsules
Bio-Kult Infantis
Bio-Kult Migrea
Bio-Kult Mind
Bio-Kult Boosted
Bio-Kult S. Boulardii
feel amazing App
Mind wellness for a stress-free life – sleep well, worry less, achieve more and break habits.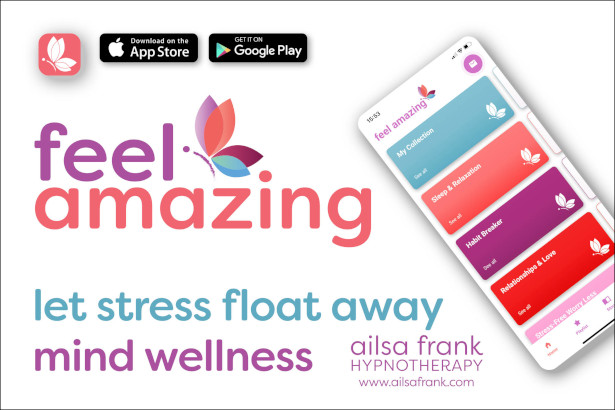 In this stressful world, we all find ourselves living in, the 'feel amazing' app is the perfect gift. A place to relax, remain calm and find time to let your worries float away. Make deep and lasting changes using a combination of self-hypnosis, meditation and mindfulness in these beautifully worded recordings by renowned self-help author Ailsa Frank. 4 free titles in the 'feel amazing' app – 45 individual titles available – Buy a one year membership to access all recordings half price in the Black Friday Deal.
Choose from the various categories;
Sleep & Relaxation, Habit breaker, Boost Confidence, Relationships and Love, Stress Free Worry Less, Slimmer Fitter, Motivation and Success, Women's Wellbeing, Relaxation for Children, Teens and Calming Music…
Titles include;
Build confidence and self-esteem, Take control of alcohol, Drop a dress size, Deep relaxation, Increase your wealth, De-stress your life, Stop smoking, Let go of health worries, Easy Menopause, Enjoyable birth, Let go of stress for Teens, Inner calm for Children, Study motivation and more…
It's great to get the whole family listening to help create a harmonious household.
www.ailsafrank.com/shop/get-membership-to-the-feel-amazing-app-by-ailsa-frank.html
Price before : £120 One year membership
Black Friday 50% offer : £60
Total saving: £60
Trust Gaming
Trust GXT 232 Mantis Streaming Microphone – discounted from £39.99 to £19.99 on 26th and 27th November from Amazon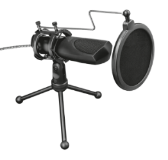 The Mantis has a USB adapter for high-quality, distortion-free digital audio for any PC or laptop. The shock mount and pop filter, clear audio reproduction makes the microphone perfect for podcasts, music recording or streaming on Twitch or YouTube.
Equipped with a tripod stand and 1.5m cable, the angle of the microphone can be easily adjusted and used in the most comfortable way possible.
Trust GXT 856 Torac Metal Gaming Keyboard – discounted from £34.99 to £20.99 from Amazon
Engineered for serious gaming, the Trust GXT 856 Torac Metal Gaming Keyboard combines durability with usability, with the added colour hit from stunning LED illumination. A glorious LED lights experience is located behind the keys to enhance the gaming experience. Adjust the brightness and speed of the multicolour illumination effects to match in-game actions. The Torac boasts fingertip control with 12 media keys to adjust the volume, open mail, play or pause videos or even mute audio. The Torac also features a dedicated game-mode switch – this puts the Windows key in lock mode while playing, allowing for uninterrupted gaming.
High res imagery here
Trust GXT 711 Dominus gaming desk – discounted from 26th to 27th November from £149.99 to £104.99 from Amazon
This strong and robust gaming desk ensures maximum performance with features all gamers will appreciate. The Dominus has a high-end PU top coating. The finely textured surface allows for optimal workings of a mouse: every small movement is perfectly translated onto the screen. Also the 116cm desk easily fits two monitors so full screen gaming possible or to look up gaming strategies or keep an eye on chats on the other screen.
The steel frame with high-quality 18mm MDF desk top comes with in height adjustable feet for perfect ergonomic seating. The rounded front edge makes sure wrists and forearms can be placed on the desk for endless comfort. The desk includes an optional headset and cupholder, for a clean and organised desk at all times so everything required for long gaming sessions. The gaming desk is easy to set up so no missing out on gaming time and the steel frame can even be customised with the two included stickers. Choose from the solid red or jungle camo to create a unique gaming set-up! The cable management system makes sure your desk won't be cluttered with cables for that ultimate sleek gaming look.
Trust Gaming GXT 707G Resto Gaming Chair – discounted from £199.99 to £149.99 on 26th and 27th November from Amazon
The Trust Resto Gaming Chair combines ultimate comfort with a striking gaming design. This fully adjustable, ergonomic gaming chair keeps you focused at your game for hours. The gaming chair is fitted with a class 4 gas lift, the part that allows you to adjust the seat's height from 47 to 54.5 cm. This premium gas lift is durable, reliable and supports up to 150 kg of weight. The back rest is adjustable over 90 degrees, meaning you could even put the back rest flat for a quick rest after a sweeping victory! To top it off, the seat can be tilted for even more comfort. Simply tilt the seat forward to reduce pressure on your legs, or tilt it backwards to properly align your spine to prevent back problems. Needless to say, the armrests' height is adjustable as well.
The Resto gaming chair comes with two removable and adjustable cushions to provide optimal comfort, allowing you to keep on top of your game for hours.
The lumbar pillow provides your back with support and extra relief. The neck cushion features as a headrest and releases tension.
Trust Tyro Full HD All-in-one Webcam with Built-in Microphone – discounted from £59.99 to £32.99 on Amazon
At a time when you want to be able to connect in the best way possible via video, the Trust Tyro Full HD Webcam offers the solution; all the features that make video calling and video streaming that much more comfortable are packed into one device.
With a plug & play setup, video calling has never been easier; once the USB receiver has been plugged into your PC or laptop, you can start calling straight away. The Trust Tyro Full HD Webcam works with Zoom, Teams, Skype and other video calling software. The webcam clips easily onto your monitor, sits nicely on a desk and also comes with a tripod stand, making this ideal device versatile enough to suit any office or home office setup.
With premium audio and video quality, rest assured that you will look and sound great on every call and video stream, regardless of where you are. The full HD 1080p resolution wide angle lens and auto-focus ensure razor-sharp video, while the automatic white balance offers outstanding low-light performance, for clear video in any condition.
High res images here
EZVIZ security cameras
EZVIZ Outdoor Security Cam, with Colour Night Vision & AI Active Defence – discounted from £79.99 to £59.99 from 23rd November until 1st December from Argos
This wall-mounted outdoor Wi-Fi camera uses a built-in strobe light and 100db alarm for aiding deterrence, whilst also offering two-way talk and durability in any type of weather. Colour Night Vision – Providing a clear colour night vision solution to help see every bit of detail at night and delivering a better experience for monitoring your home in the dark.
AI Human Detection –With a built-in deep learning model, the C3N can detect the motion of person and vehicle shapes in real-time. Now you can receive the precise motion alerts you've always wanted. The C3N takes the shift for you. Area Detection – The C3N lets you draw particular zones on the EZVIZ App to protect what matters to you the most. You can decide whether you want to keep people, cars, or both out of the zones. Upon detection of objects of interest, the camera will issue a loud siren and flash the strobe light to drive intruders away. You'll receive a notification in a split second. Compatible with Amazon Screen & Google Home devices.
EZVIZ Full HD Indoor PT Security Cam with Motion Tracking – white colour discounted from 23rd November to 1st December from £59.99 from to £39.99 from Argos and in black from £59.99 to £39.99 from Robert Dyas, Maplin, AO and Very
The Full HD Indoor pan/tilt Security Cam with full HD 1080p video, a 360° field of view, smart auto tracking and two way talk, it is designed so homeowners can effortlessly keep track of activity within the home. Its expansive 360-degree field-of-view ensures full coverage, so nothing is missed and this full HD Wi-Fi pan-tilt camera has a vertical rotation up from 105° down to 15° and horizontally of 340°. No blind spots to be concerned about. The EZVIZ Indoor pan/tilt cam offers users multiple storage solutions. It comes with a built-in MicroSD card slot that can store up to 256 GB of recorded footage and images can be saved to the EZVIZ Cloud* for additional back-up. With the EZVIZ App and EZVIZ Studio Software, users can also capture, save, protect, and share what's valuable to them.
C3W all weather 1080p HD wall-mounted outdoor Wi-Fi camera with IFTTT compatibility – discounted from £99.99 to £74.99 from PC World Very, Argos and AO
The C3W is an all in one outdoor security solution that keeps properties protected throughout all seasons with full HD 1080p video, alarm system, two-way audio, and motion detection all packed into a weatherproof and modern design. The cameras are controlled through an intuitive app and will also show live footage, working alongside Amazon Alexa to voice commands such as "Alexa, show me the front drive." Additionally, the cameras are compatible with Google Assistant as well as Alexa and can be configured to trigger other smart home devices in the home when movement is detected outside.
The C3W features a remote activated alarm system which, when it detects activity, automatically starts to record and sends a notification directly to a linked mobile device using the EZVIZ app. Users can then choose to view the video feed live or watch a short recording. The two-way audio allows users to activate a loud siren from the 100 decibel speakers and switch on the strobe light to scare off the intruders or to shout at them directly.
EZVIZ DB1 3MP Smart Video Doorbell discounted from £134.99 to £109.99 from 23rd November until 1st December from Argos, AO.com and Amazon
The EZVIZ 3MP Smart Video Doorbell is a Wi-Fi video doorbell designed with a 3MP lens that can capture a 180-degree vertical field of view, so users can see visitors from head to toe and see deliveries left on the doorstep in high quality video. It overcome blurry imaging and blind spots, issues which are common with other smart video doorbells. The EZVIZ 3MP Smart Video Doorbell initiates a video call via the EZVIZ App on a user's smartphone when a visitor rings the bell, so the door can be answered anywhere, at any time, even when miles away.
To add an extra layer of security, the EZVIZ 3MP Smart Video Doorbell sends an instant alert to a connected smartphone when it detects any human movement thanks to its built-in Passive Infrared (PIR) human detection sensor. With remote viewing and two-way talk capabilities, users can see and communicate with visitors whilst the customizable detection area feature allows users to keep watch on important areas thus reducing false alarms.
EZVIZ LC1 Floodlight Camera – discounted from £179.99 to £144.99 from 23rd November to 1st December from Amazon, AO and Very
EZVIZ has added its first floodlight surveillance camera to the portfolio with the launch of the LC1 to help families and business owners sleep soundly in the knowledge their outside spaces are being monitored. The EZVIZ LC1 CCTV camera's motion-sensitive floodlight can be set-up to illuminate overnight intruders as well as act as a deterrent.
The EZVIZ Floodlight includes a PIR human detection system, intelligently recognising people who may be trespassing and revealing them with the powerful 2500LM floodlight. The 270° sensor also ensures intruders from all angles cannot avoid detection; even if attempting to do so through sneaking alongside a wall or below the floodlight itself. The product has been innovatively designed to connect to an existing outdoor light or can be installed as a completely new unit; with the latter professional installation is recommended. The lights will activate upon motion detection and you can adjust the areas it covers via the EZVIZ app. The app also enables homeowners to view footage whenever and wherever they please so they can lock their door and head out in the knowledge their home is being monitored at all times.
Enacfire – offers begin from 23rd November until 30th November
ENACFIRE Future S2 Bluetooth wireless earbuds –Discounted from £29.99 to £22.78 on Amazon.co.uk
The Enacfire Future earbuds include a built-in high-quality audio chip and deep bass, allowing users to hear their music even in less than ideal environments. Three sizes of ear tips ensure a comfortable fit whilst a stable and smooth Bluetooth connection signal gives a range up to 15 m.
The portable charging cabin allows the earbuds to be charged 4 times, giving an additional 14 hours of play (Up to 4 hours' playtime on a single charge). The Future S2 are IPX7 Waterproof, making them tough enough to endure everything from sweat to all water activities.
ENACFIRE E60 Bluetooth wireless earbuds – discounted from £34.99 to £26.98 using £8 coupon in grey and black from Amazon.co.uk
The ENACFIRE E60 Bluetooth wireless earbuds. With premium audio quality, a 48-hour playtime, wireless charging and an IPX8 waterproof rating, the E60 earbuds offer all the functionality needed for keeping fit and maintaining motivation.
The earbuds feature Qualcomm apt-X technology, which delivers powerful, low-bit rate transmission and scalability and the specially tuned bass sound effect ensures premium audio quality. Certificated with IPX8, the highest waterproof rating and made from a nano-coating material, ENACFIRE E60 true wireless headphones are ideal for even the most energetic exercising whether that be in the gym, on a run or cycling in the rain.
Users also need not worry about running out of battery as the ENACFIRE E60's long playtime feature means they can be played for 8 hours after just one charge and the earbuds can be charged 5 times increasing the playtime by another 40 hours. The charging case is capable of wireless charging and Type-C charging so can be used with a wide range of mobile phones offering a flexible and quick charging solution.
The touch and volume control with smart touch sensors enable users to exercise freely without needing to reach for a phone to crank up the volume or switch playlists and, with its ergonomic design, ENACFIRE E60 Bluetooth earbuds are sure to fit snugly and stay secure even when exercising rigorously.
Other Amazon Black Friday offers from ENACFIRE include:
UK Marketplace: 7 days deals
Portable Wireless Soundbar: Discounted from £39.99 to £29.99
E18 Plus Bluetooth AptX Stereo Sound CVC 8.0 Noise Cancelling wireless earbuds: Discounted from £29.99 to £23.99
G20 wireless earbuds – Discounted from £39.99 to £22.29
High resolution images for Enacfire UK promotions here
Viofo dash cams
The VIOFO UK website will have 20% off promotion for all the cameras from 27-30 November. Amazon.co.uk will also have 10% off from 26th-30th
VIOFO A119 V3 Quad HD Dash Cam
UK Amazon- 10% discount off £99.99 to £89.99
UK Website – 10% discount off £99.95 to £89.95
The VIOFO A119 V3 dash camera offers excellent value for money with advanced 5MP IMX355 Sony Starvis sensor and F1.6 7G lens at 30fps and with WDR, recording at 2K Quad HD+1600P video resolution for stunning quality images. With superb clarity, it is easy to read license plates and capture incidents. Also featuring a 140-degree angle, the A119 V3 gives a wide view of the road to cover all angles and the 2-inch screen allows users to playback video and audio files. Packed full of features including a GPS module for real-time speed, time and GPS route for playback, parking mode function, auto event detection and time lapse, it is the ideal in-car partner.
VIOFO A129 Plus Duo 4K Dash Cam
UK Amazon 10% discount off £179.95 to £161.96
UK Website 10% discount off £179.95 to £161.96
The flagship VIOFO model, the A129 Plus Duo 4K dash cam provides high quality ultra HD 4K for front camera recordings as well as the ability to connect to a rear camera to achieve dual-channel recording. Using a SONY EXMOR CMOS sensor in the front camera and a Sony Starvis sensor in the rear, the A129 Pro Duo provides clearer night vision so clips will be quality in any light conditions. The dual-band Wi-Fi makes it easier for users to download footage from the camera at a faster and more stable transfer speed. Also using features such as advanced parking mode (with three options) and a GPS logger that will track the journey and show speed, route and time data on playback, evidence will be clear and useful in the event of an insurance claim.
Kokoon – offer live from 23rd November until 30th November
The world's first sleep aiding headphones 25 percent discount on Amazon UK and the Kokoon website
Discounted from £349.99 to £262.50
Kokoon was founded with the mission to become the non-pharmaceutical, digital 'go to' for helping people relax and sleep easier. The Kokoon app features techniques, tracks and concepts developed with sleep professionals to optimise the chances of falling asleep. Many of these techniques feature in a form of talking therapy known as Cognitive Behavioural Therapy, or CBT. CBT is an evidence-based therapy generally regarded as the gold standard treatment for insomnia with a proven success rate.
Kokoon uses these techniques to help users by delivering a customised content experience developed for the individual using the sensor data gathered from their body and environment. For example, as a wearer falls asleep in a headphone, audio changes in response, fading out the content and introducing white noise to mask out disturbances. The system also tracks what's working for a user then personalising content for greater effect. The Flexmould™ Comfort patented design helps Kokoon headphones mould to the shape of the users head to be comfortable wherever they are worn and thanks to the high quality natural fibre fabric, air flows easily through the ear cups to keep the wearers cool and comfortable. The ear cushions can also be detached and washed to be kept fresh and clean. Also useable as regular Bluetooth 4.0 headphones, the Kokoon Relax features premium acoustics from a 40mm electro dynamic driver and active noise cancelling making them ideal for listening to music or watching movies whilst travelling or simply relaxing. At just 350g/12.03oz they make the perfect travel companion with folding earcups and an included carry case.
DOOGEE SMARTPHONES – Deals live from 26th to 30th Nov
DOOGEE N20 Pro Android 10 smartphone with 16MP AI quad rear camera, 16MP Samsung front camera – RRP £149.99 – BLACK FRIDAY DEAL £134.99 from Amazon UK
The N20 Pro brings an advanced performance and is equipped with a 12-nanometer processing technology Helio P60 Octa-Core processor. The 4400mAh high-capacity battery also uses power optimization to give a longer lasting charge and supports a 10W quick charge.
The N20 Pro has a 6GB large memory and with up to 128GB and a maximum expansion of 256GB, there is a large capacity for storage and the potential to download large-scale games and high-definition videos without the need to sacrifice other applications. The device runs on the newest Android 10 with the system-wide dark theme, privacy controls and many more features. With Bluetooth 5.0, it is a faster and easier experience for the user.
With an impressive screen through an upgraded double coating glass process, the N20 Pro features a 6.3" FHD+ IPS Waterdrop screen with an aspect ratio of 19:9 to bring a movie-level visual experience. Weighing just 175g and the thinnest part of the DOOGEE N20 Pro's body being just 8.8mm, the smartphone is incredibly portable and with a comfortable feel. The ideal travel phone, it also supports Dual Nano SIM cards to make it easier when travelling regularly or on business.
The N20 Pro boasts a 16MP AI quad rear camera with an F.20, 6 element lens which provides superior photos. The high-resolution 16MP main camera provides real clarity with images and gives impressive results. With a 130° ultra-wide camera lens, it is also possible to photograph larger areas as well as a 3x optical zoom making it an ideal everyday camera. Using the AI portrait mode allows for background blur adjustment so that all photos taken with the N20 Pro will have the desired look and quality. The Samsung front camera retains the high resolution 16MP quality so that selfies can be just as impressive as landscape pictures and keeps all images are clear and natural.
High res imagery here
DOOGEE S58 Pro – available in Army Green, Fire Orange and Mineral Black – RRP £179.99 – BLACK FRIDAY DEAL £143.99 from Amazon UK
The DOOGEE S58 Pro is ideal for outdoor lovers, the IP68 waterproof and dust resistant phone boasts an industry leading rugged rubber shock protection, a large battery all at an incredibly affordable price. The ultra-rugged S58 Pro can survive drops, water, dust and extreme temperatures thanks to its design with industry-leading high-strength rubber, usually found on off-road vehicle tires with many rigid layers and a silicone lining giving excellent shock absorption performance. The S58 also boasts a 5180mAh high-capacity battery, supporting 12V/2A fast charging, a MT6762V/Helio P22 Octa-Core CPU and 6GB super high-speed RAM and 64GB ROM, all running on Android 10.
• Cameras: 16Mp Sony IMX298
• Battery: 5180mAh
• Storage (ROM): 64GB
• RAM: 6Gb
• CPU: Mediatek Helio P22
• Resolution: 1520×720
• Display size: 5.71″
• Operating system: Android 10.0 (Q)
• Dimensions: 162.8 x 81.0 x 15.9mm
DOOGEE S88 Pro IP68 rugged phone with triple camera, unique LED back lighting and 10,000mAh battery – RRP £259.99 – BLACK FRIDAY DEAL £XX.XX from Amazon UK
The DOOGEE S88 Pro is a rugged smartphone that is packed full of features including a 10,000 mAh battery, unique LED lights, a triple camera and has IP68 protection. With a Helio P70 processor, the S88 Pro incorporates a powerful Arm Cortex-A73/A53 octa-core CPU complex with an impressive Arm Mali-G72 class GPU.
Boasting an impressive screen, the S88 Pro has support for 20:9 displays at full HD+ resolution that allow users to enjoy the smartphone with full fascia coverage. With 128GB ROM there is plenty of room for storage as well as 6GB RAM. The unique LED back light that is under the black translucent tempered glass works and lights up for calls, messages, music and other notifications in different colours dependent on the notification.
The 6.3" Full HD waterdrop screen is protected by Corning Gorilla Glass to allow it to resist daily drops and scratches easily. The new gesture navigation system is also simple and easy to control by swiping to open different aspects of the menu, apps or to operate Google Assistant.
The rough and rugged DOOGEE S88 Pro has an IP68 rating and has been tested in all conditions to ensure it is resistant to damage from being dropped and water immersion as well as shock and impact. The rugged phone has been tested to be drop-proof up to 1.5 meters height as well as testing to be waterproof up to 2 meters depth and has also had brick pressure and sand immersion tests.
Featuring an impressive SONY 21MP+8MP+8MP AI triple rear camera, the phone is ideal for capturing pictures and clips whilst travelling or exploring. The powerful camera system includes a 21MP SONY IMX230 main camera, 8MP 130° ultra-wide-angle lens and 8MP macro lens to give a premium quality and experience for photography. In addition to the rear camera, the S88 Pro also includes a Samsung S5K3 16MP selfie camera with an 80° wide angle lens.
BLACK FRIDAY / CYBER MONDAY TRANSFORMATION DEAL
Create a Smile You'll Love
SmileDirectClub offers £100 off this Black Friday / Cyber Monday
Available from 23rd to 29th November 2020
Create a smile you'll love with Create a SmileDirectClub, the oral care company with the first medtech platform for teeth straightening – which is offering £100 off this Black Friday (plus discounts on impressions kits)!
With the new year looming ahead, you may be considering a personal transformation. SmileDirectClub's clear aligner therapy can safely straighten teeth in an average of 4 to 6 months and help create a smile that you'll be proud of in 2021.
In a recent survey, 40% of Brits said they are unhappy with their teeth* – SmileDirectClub's clear aligner therapy is a great way to boost your confidence – be it for a job interview, the new year, wedding or another milestone moment.
You can visit www.smiledirectclub.co.uk to order a dentist-prescribed, easy-to use, at-home impression kit to start your smile journey.
If you're eligible for SmileDirectClub aligners, a UK registered dentist or orthodontist will review and approve your treatment plan which is then sent directly to your home.
Usual Pricing: In the UK, a dentist-prescribed, easy-to use, at-home impression kit is usually £39; and the clear aligner therapy starts at £1,539, which is payable upfront or in monthly installments.
Black Friday Deal: Take advantage of the impression kits at just £8 (free after reward) and a £100 discount off aligners this Black Friday.
Offer Code: To avail the offer, please use the code BFSMILE2020 when you purchase your impression kit during the Black Friday promotion (Available from 23rd to 29th November 2020).
For more information, please visit SmileDirectClub.co.uk
Take 10% off everything with code BF10 at www.steiffteddybears.co.uk this Black Friday weekend.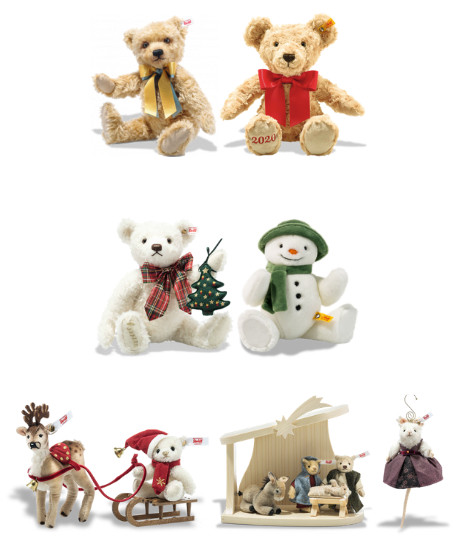 Starts Friday 20th November, end 23.59 Monday 23 November 2020
Steiff created the world's first teddy bear in 1902. It's now a heritage brand collected by toy and bear enthusiasts worldwide. Steiff's original antique bears sell for thousands at auction, and brand-new collectable pieces are ever-popular classic Christmas gifts designed to last a lifetime.
click to see Steiff 2020 British Collectors Bear in detailsteiff bear 113475
Steiff 2020 British Collectors Bear, limited edition of 2000, 37cms with Internal Growler £179.00. Take 10% off with code BF10
Steiff Cosy 2020 Teddy Bear, 34cm suitable for all ages, £47.99 Take 10% off with code BF10
steiff bear 006906steiff bear 690181
Steiff Christmas Musical Teddy Bear 2020, mohair, Limited edition of 1,225, 32cms £225.00 Take 10% off with code BF10 Steiff Monty The Snowman, limited edition of 1,225, mohair, 30cms £179.99 Take 10% off with code BF10.
steiff bear 006067steiff bear 006937steiff bear 006951
Steiff Christmas Sleigh Set Limited edition of 1,225 pieces £199.00. Take 10% off with code BF10
Steiff Nativity Scene 2020, limited edition of 500, each piece includes white label with famous Steiff gold plated with 'elephant' motif button in the ear, £450. Take 10% off with code BF10
Steiff Mouse Queen Ornament Limited edition of 1,225, 11cms £119.00 features white label with famous Steiff gold plated with 'elephant' motif button in the ear Take 10% off with code BF10
steiff bear 006227steiff bear 006234steiff bear 006043steiff bear 006050
Steiff Winter Reindeer Ornament, long pile alpaca, limited edition of 1,500, 'Button in Ear' made from Swarovski crystals, two way jointed, 12cms £119.00 Take 10% off with code BF10
Steiff 2020 Christmas Teddy Bear Ornament, limited edition of 2,000, five way jointed, 20cms £89.90 Take 10% off with code BF10
Steiff Christmas Elephant Ornament, limited edition of 2000, 10cms £89.90 Take 10% off with code BF10 White label with famous Steiff gold plated with 'elephant' motif button in the ear.
About Steiff
🐻 Heritage brand collected by toy and bear enthusiasts worldwide
🐻 Steiff's original antique bears sell for thousands at auction
🐻 All authentic Steiff pieces still have the famous button in the ear
🐻 Limited editions come with a certificate of authenticity
🐻 steiffteddybears.co.uk is the UK's largest stockist of Steiff
www.steiffteddybears.co.uk
Following the successful launch of the Xbox Series X/S over the weekend, all attention is now laser focused on the PS5 which launches in the UK this Thursday 19th November. The hype has got UK fans panicking about the two most dreaded words when shopping for THE Xmas present of 2020; SOLD OUT!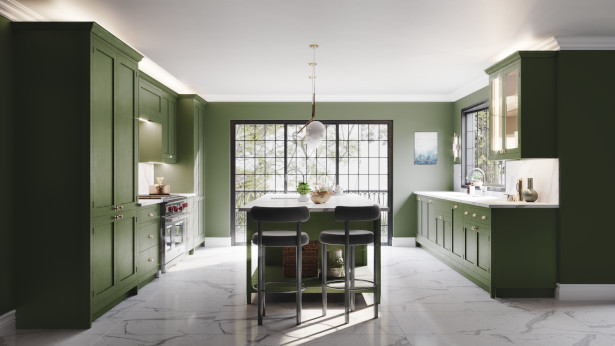 StockX could have the answer. What began as a marketplace for sneakers and streetwear has evolved into a multi-vertical platform that has become the go-to destination for nabbing high-demand current culture products.
Both consoles opened for trading on StockX last week (US consoles: can be used in the UK without the need for a step-down converter). In the first 24 hours after trading opened up (9th Nov), more than 1,000 PS5 consoles and 1,000 Xbox consoles were sold on the platform. The PlayStation 5 consoles are currently selling at 55+% above retail, while its Xbox counterpart is going for 35%-45% above MSRP.
(www.psu.com/news/is-the-ps5-dual-voltage-can-i-use-ps5-in-another-country/#:~:text=If%20you%20are%20importing%20a,before%20the%20UK%20and%20Europe)
StockX has abolished the "out of stock" concept—when a product is no longer available through traditional retail channels, customers can count on the fast-growing resale platform. And, because the community sets the price, buyers have peace of mind knowing the price they pay, even if it is above retail, is a fair market price.
With experts predicting extreme supply constraints, StockX will be a new resource for Christmas shoppers who don't want to wait for brands to restock their inventory. (For more information about buying and selling gaming consoles at StockX, visit here.)
As competition in the sneaker and streetwear markets continues to intensify, many long-time resellers are branching out into electronics to diversify and explore new high-demand markets. At the same time, the gaming industry is following in the footsteps of other youth culture brands and are creating limited-edition products and colourways, a move that is reflective of the hype/drop model that has become commonplace to drive buzz and in some cases, intentional scarcity.
Interview Destiny
www.interviewdestiny.com
Save 72% on Interview Destiny (Black Friday Guide)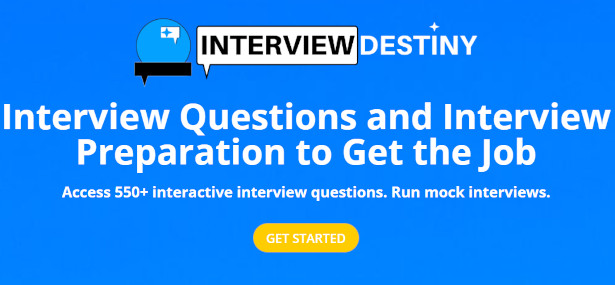 The pandemic has disrupted employment. Job searching is stressful and interviews are competitive. The average hiring manager interviews six people. An interviewee has a 16.7% chance of getting the job.Interview Destiny is offering a limited time Black Friday price of $99.50 for a 365 Day Subscription.
Interview Destiny provides over 550 interactive interview questions. Job seekers can effortlessly run interactive mock interviews, develop interview skills, and build confidence.
We make interview preparation empowering, dignified, easy, effective, and affordable.
We are compassionately priced for everyone:
$29.99 for 30 days
Save 25% with $67.50 for 90 Days
Save 72% with our Black Friday special 365 Days $99.50 << Limited Time Offer
Every Purchase Give Back
Interview Destiny is social enterprise. We reinvest profits to sponsor training for job seekers that were formerly incarcerated, that are housing insecure, and who identify as under-resourced. Every gift gives back to help others.
Learn More and E-Gift
To learn more visit interviewdestiny.com/.
E-gifts are available at: interviewdestiny.com/gift/.
Puraka Masks
www.purakamasks.com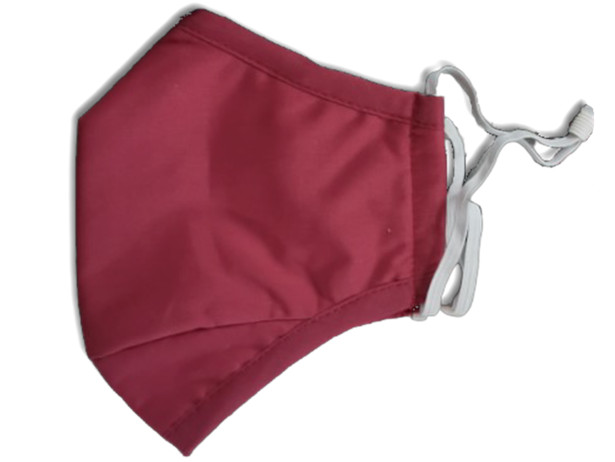 Seattle-based Puraka Masks' recently-released Holiday Gift Mask set. We offer an "Active Mask" that would appeal to any Rugby player looking to stay safe while on the pitch. Like all of our masks the Active Masks feature multiple cotton layers and a pocket for a carbon filter, but they are also designed to maximize airflow, have additional structure so the cotton doesn't get wet and clingy, and they come in fun bright colors.
Puraka Masks are designed and sewn locally, but made to international standards for protective face masks to achieve that elusive combination of style and effectiveness. Many of our customers are already buying our masks as gifts for family, friends, or Secret Santa, and we think readers of InTouch Rugby might too!
Whether it's the additional peace of mind knowing your traveling loved ones are protected, that boost of confidence needed to visit your favorite shop, the comfort of knowing you are safer sitting across the table from a good friend, or the pleasure that comes from changing a mask from a burden into a thing of beauty, Puraka Masks are a great choice this holiday season.
Coupon Code:
puraka10 (10% off your first purchase)
About Puraka:
Seattle-based Puraka Clean Air Technologies is an industry leader in everyday-use protective face masks, trusted by health care professionals, schools and individuals to protect against the spread of airborne viruses. Puraka is a Finalist for the 2020 Better Business Bureau's "Torch Award for Ethics" as a company that "displays an outstanding level of ethics and integrity in all of their business dealings". Unlike clothing brands that got into the mask business after COVID-19, we have been making high-quality masks since the 2018 West Coast wildfires, and we are committed to being transparent with our laboratory results and certifications, so our customers know exactly what makes a Puraka Mask so effective.
Homam camera has total privacy thanks to its embedded storage.
www.zorachka.com/homam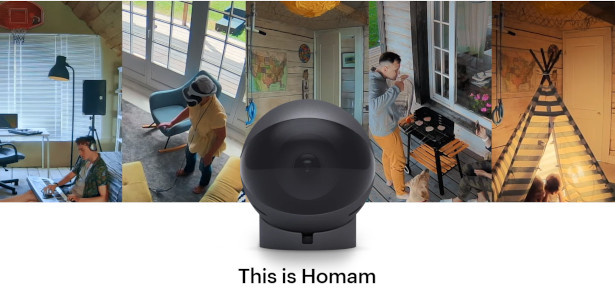 Homam is a new generation home camera with no monthly fee and total privacy thanks to its embedded storage and proprietary app. It's also the world's first home camera that does not require a monthly cloud storage fee. It's available on Amazon or the company website.
It's ideal:
If a women wants to cook and be sure that the kids are safe in the other room or even on the other floor of the house — Homam is the best decision! He will see and hear them (even their whispers!) in the App
If a men wants to be sure that his dog is ok in the garden
If he wants to record any holiday/party and rewatch it later — Homam is the best decision because of embedded storage
If a woman wants to be sure his parents are safe, it's a great instrument to look after older parents
If he works as a truck driver, it's a new way to be in touch with the family — the family looks into the camera and talks to him, and he sees them through the application and responds by recording audio messages for up to 1 min
And last but not least! If he happens to lose a TV remote or socks, he can find the moment of the loss in the App in a matter of 5 seconds 🙂
Gift Something a Little Different –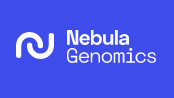 Nebula Genomics is a little different than most DNA sequencing services. The whole Genome Sequencing kit decodes 100% of your DNA (more data than other DNA tests like 23andMe and AncestryDNA), producing 10,000 times more data than other tests. There's also an option to sign up for a Nebula subscription plan that includes weekly updates and access to new tools (literally the gift that keeps on giving).
Where to purchase: nebula.org/whole-genome-sequencing/
For Black Friday and through Cyber Monday Nebula is offering 10% off base price, and 20% off of the subscription.
Amazon Link: www.amazon.com/Nebula-Genomics-30x-Whole-Genome-Sequencing/dp/B086Q3BDDD/ref=sr_1_1?dchild=1&keywords=Nebula+Genomics&qid=1605547321&sr=8-1
Gifts for the Tech Enthusiast
MaskFone – integrates a mask and a true wireless headphone
Will be 40% off from Friday (black Friday) until Monday (cyber Monday) – the sale will end at midnight on Monday.
Amazon Link: /www.amazon.com/dp/B08ML44WHV?ref=myi_title_dp
Price: $49.99 MSRP
Built in microphone for clear voice projection while wearing a mask
Includes N95 Filter for 95% virus filtration
12 hours of playtime
Handsfree calling
Direct voice activation Button that activates Siri, Alexa and Google Assistant
Washable and Durable
Description: MASKFONE is the optimal face mask. It provides maximum protection against airborne health risks, while affording a more convenient and serviceable way of taking phone calls and listening to music. Boasting a luxurious aesthetic and exceptional comfort, it's enjoyable to wear for hours at a time. The built-in microphone and lightweight earbuds, provide crystal clear audio unattainable with any other mask. Equipped with multi-layered protection and 3 included PM2.5 filters, there's no better alternative to keep you safe. www.MaskFone.com
Motorola Tech3 True Wireless Headphones
Will be 40% off from Friday (black Friday) until Monday (cyber Monday) – the sale will end at midnight on Monday.
Amazon Link: /www.amazon.com/MOTOROLA-Wireless-Bluetooth-Titanium-Black-Earbuds¡%C2%AD/dp/B081Q29R6N
Price: $99.99
Audio Pairing Technology
Bluetooth 5.0 Technology
Mfb – Multifunctional Button
Description: The Motorola Tech3 True Wireless Earbuds bring innovation to the audio industry by combining three different wearing styles into one headset, without straying from the original true wireless concept. Coupled with the Hubble for VerveLife app, you can enhance your true wireless audio experience, with various ground-breaking features that include everything from voice assistance support to helping you find your lost earbuds. These revolutionary headphones offer unlimited playtime solutions for diverse lifestyles, with full control at your fingertips and no limitations.
Bandelettes: the below deals apply to all anti-chafing thigh bands and shorts
For Black Friday only: Buy One Get One 40% Off Sale with code BLACKFRI40
For Cyber Monday only: 15% Off Sale Sitewide with code CYBER15
Website: www.bandelettes.com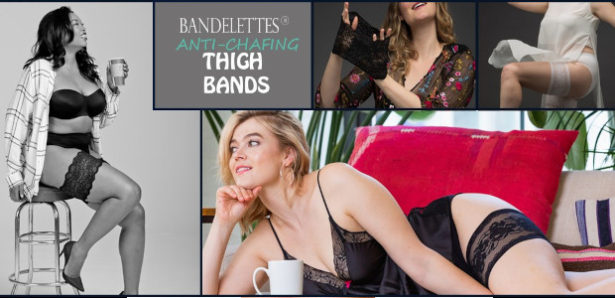 Zumio:
Zumio's three sex toys— Zumio X, S and E— will be 20% off from Black Friday through Cyber Monday on https://myzumio.com/
Additionally for Black Friday through Cyber Monday on Amazon: 20% off all Zumio toys starting at 12:01 am PST on 11/27 and ending at 11:59 pm PST on 11/30. Here is a link to the Zumio Amazon storefront: www.amazon.com/stores/Zumio/page/0140F4C0-67E7-423C-920A-CC5BEB306493?ref_=ast_bln
Black Friday & Cyber Monday Weekend Deals2020!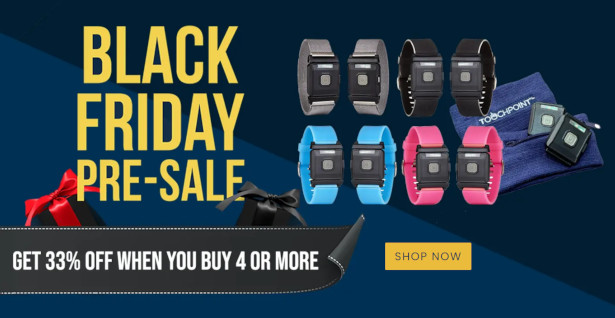 Groundbreaking wearable devices called TouchPoints can reduce stress by more than 70% in 30 seconds and have been shown to increase deep sleep by 50 minutes according to a recent study. TouchPoints' patent-pending BLAST (bi-lateral alternating simulation-tactile) technology is scientifically proven to alter the body's "fight or flight" response caused by stress. The devices, worn on the wrist, clipped to clothing, or held, emit vibrations that disengage your stress response which can impact your performance and health. It's life-changing.
For Black Friday, TouchPoints is teaming up with Dr. Michael Breus, The Sleep Doctor to offer aTouchPoints Sleep Bundle for $179.99, a $350 value:
TouchPoints for Sleep
A pair of the Luminere blue light blocking Sleep Glasses
Two Sleep Doctor PM sprays (one to help you fall asleep and one to help you fall back asleep in the middle of the night)
A complimentary TouchPoint usage consultation
TouchPoints insurance
The TouchPoints Sleep Bundle along with 40% off TouchPoints products sitewide, will be offered Nov. 24– Dec. 2. thetouchpointsolution.com
Little Justice Leaders
www.littlejusticeleaders.com
Black Friday & Cyber Monday Weekend Deals 2020!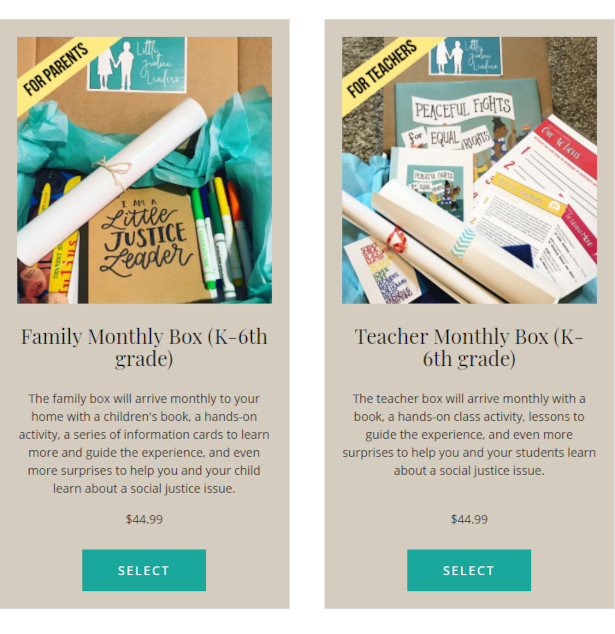 This subscription box is the perfect and timely unique gift! The box provides resources to learn about a different issue of social justice each month (for instance, anti-racism, gender identity, or voting rights). You can check out the product here: www.littlejusticeleaders.com/subscribe/
This is a great gift for socially conscious families who want fun, age-appropriate resources to engage in meaningful topics about making a positive impact on the world.
Bio:
Shelby Kretz is an educational researcher at UCLA and creator of Little Justice Leaders subscription box. Little Justice Leaders is a monthly box for parents and teachers of elementary school students, which provides resources each month to learn about a new topic of social justice.
Contact info:
Shelby@LittleJusticeLeaders.com
www.littlejusticeleaders.com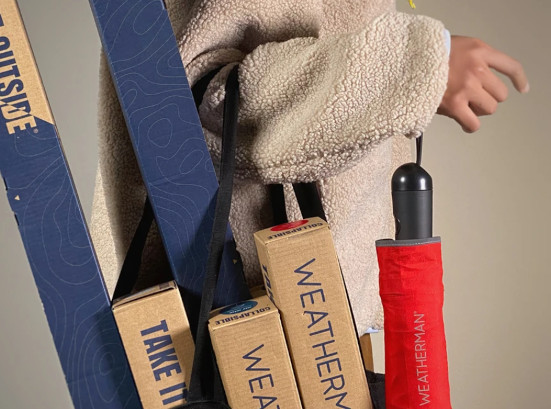 One that has a Black Friday deal, Weatherman Umbrellas are the perfect combination of technology, engineering, and state-of-the-art design. After years in the field covering severe weather events, Chief Meteorologist Rick Reichmuth created the umbrella because he could not find one that met his standards for such weather. Weatherman is the highest quality on the market and made from fabric woven with Teflon for superior water resistance as well as industrial strength fiberglass to prevent inverting and breaking in winds as high as 55mph. The free Weatherman app pairs with an optional Droplet Bluetooth tracker to detect the forecast, then reminds you when you need to take your umbrella along. The tracker also ensures you always know where to find your umbrella and alerts you when you may have left it behind. Price varies per model, but the travel umbrella is $54, comes in a variety of colors, weighs under a pound, and is less than 12 inches long. Affiliate available via CJ and StackCommerce. Their Black Friday deal is 20% off all travel umbrellas.
Then there is the Aeris anti-pathogenic phone case ($39) is the world's leading self-sanitizing phone case that helps protect people from everyday germs, and most importantly, the COVID-19 virus. Copper is inherently anti-bacterial and not only rapidly inactivates harmful pathogens on its surface, but it also leads to significant reduction in transmission of infections, compared to non-copper surfaces. Phones are potentially the most overlooked "fomites" or transmission vectors of disease, and their patent-pending copper alloy casing protects phones and users from these infectious agents. Founded by three 2020 college grads, two of whom contracted the virus in March, Aeris is built on a one-for-one sales model, where for every phone case purchased, one is donated to a frontline worker. Since launching three months ago, they've already donated over 2K phone cases. Also, they have also just launched the Aeris Copper AirPod case ($24). Affiliate available through StackCommerce.
Confab. At confab, we connect people who want to shop online together with their friends in-real time by allowing them to video chat and screen share their favorite websites.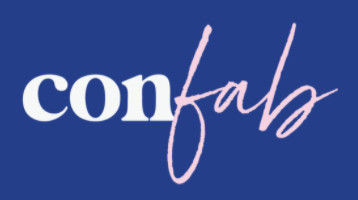 They currently have a Chrome browser extension that people can use to browse any site with their friends!
confabco.com
Bushwick Kitchen's sweet sales.
Give the gift of flavor with Bushwick Kitchen's artisan blends of honeys, maple syrups and srirachas to elevate any dish – the perfect gift for food lovers of any cooking skill.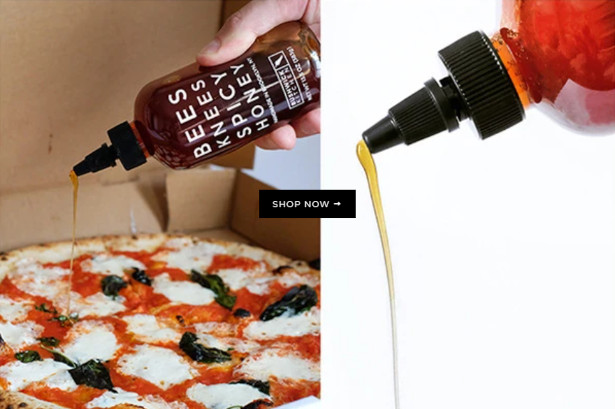 Bushwick Kitchen will be running the following deals for Black Friday & Cyber Monday this year:
· 20% off the entire site (BushwickKitchen.com) starting 11/26 – 11/28 and 11/30 – 12/1. Deals end at midnight eastern time
· 11/27: 20% off single bottles for Prime members
· 11/30: 20% off single bottles for Prime members
Nanit, Bombol and Babyzen
Black Friday/Cyber Monday deals that are perfect for new parents. Popular baby brands including Nanit, Bombol and BABYZEN will be having sales between Wednesday, November 25th– Monday, November 30th at retailers including Amazon, Target, Best Buy and more.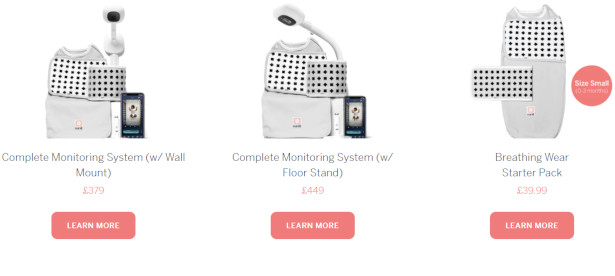 Nanit Smart Baby Monitor & Accessories
The Nanit family of products keeps parents connected, informed and provide personalized insights and guidance to support their baby's sleep and well-being. From the AI-powered Nanit Plus camera that tracks and analyzes a baby's sleep, to real-time breathingmotion monitoring with Breathing Wear apparel, to capturing amazing moments with the in-app Memoriesfeature, Nanit helps parents see and understand everything happening in and around the crib.
Parents are kept in the loop with real-time sound, motion and room temperature notifications, time-lapse videos of babies night, and background audio that works even when you're using other apps or the phone screen is turned off. With Nanit's Insight appparents can create their parenting team and share access to amazing moments only captured by the Nanit camera (like the first time baby slept through the night), use two-way audio to speak or sing to their little ones, and turn on the Nature Sounds/white noisefeature to help soothe a fussy baby to sleep.
Nanit will be offering 20% off all products at select retailers below:
Nanit.com
Amazon
Nanit Plus camera with wall mount normally $299.99 will be $240
Nanit Plus camera with floor stand normally $379.99 will be $304
Nanit Complete bundle with wall mount normally $379.99 will be $304
Multi-stand for on-the-go normally $49 will be $39
Nanit Breathing Wear starting at $19.99 – $49.99 for a three pack will be $16 – $39
Best Buy
Target
Bombol Pop Up Booster
Perfect for small spaces or on-the-go, the Bombol origami booster becomes a sturdy, comfortable seat when you need it and folds to be as flat as a small book when you don't. Weighingless than 2.5lb and featuring a removable 5-point harness with elastic shoulder straps, Bombol's Pop Up Booster fits almost all chair designs and makes traveling for family meals easy. For Black Friday, the Bombol Pop Up Booster (originally $149) will be 20%off at the following retailers:
Bombol.com
Strolleria
Amazon.com
BABYZEN Stroller Accessories:
From birth and beyond, the BABYZEN YOYO stroller is perfect for any on the go parent. This lightweight stroller weighs less than 11 pounds and is small enough to be easily stored in an overhead compartment or when on the bus or train. The YOYO can be reliedupon to make a quick transition from a smooth-steering stroller to a folded, compact bundle – and it's all possible one handed.
This popular French stroller brand rarely goes on sale, but for Black Friday, select retailers will be offering 25% off accessories compatible with the YOYO+ and new YOYO2 strollerframe including:
0+ newborn pack all colors
Parasol all colors
Rolling bag all colors
Footmuff all colors
Leg rest
Cup holder
Riding board
Car seat adapters
0+ and 6+ rain covers
0+ and 6+ insect shields
Travel bag
Retailers:
PotteryBarnKids.com
SaksFifthAvenue.com
Bloomingdales.com
Black Friday Guide Deals, 60% off Aquasana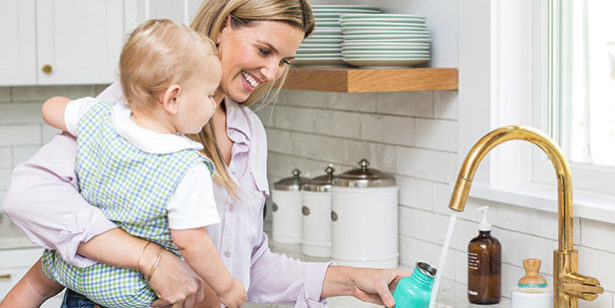 Aquasana is running an extended sitewide sale of its high-performance water filtration products for Black Friday and Cyber Week.
Starting Tuesday, Nov. 24 with Black Friday early access and running through the end of Cyber Week on Monday, Dec. 7, shoppers can score the following on www.aquasana.com:
Up to 60% off whole house systems
Up to 50% off under sink water filters
Up to 50% off countertop water filters
Up to 50% off shower filters
Black Friday Gift Guide
Radiantly U Boutique, an online boutique that brings out the confidence in women. The newly released line of Loungewear would be perfect for your female audience. It's versatile for dressing up or dressing down and perfect for all body types. On Black friday, the entire site will be 50% off!
The loungewear is available at www.radiantlyu.com/loungwear

Pulseroll sell market leading recovery equipment such as vibrating foam rollers and massage guns.
They will have 25% off sitewide over Black Friday weekend.
www.pulseroll.com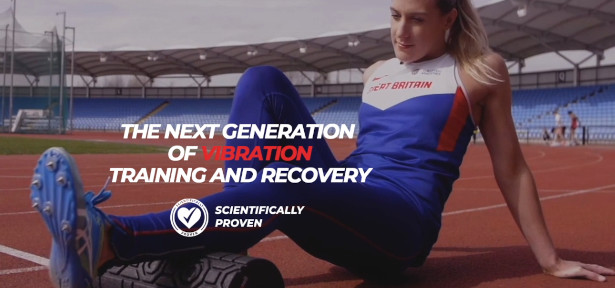 Black Friday Deals at EQVVS
www.eqvvs.co.uk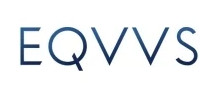 A designer mens and womens fashion retailer based in the UK. Brands such as BOSS, Ralph Lauren, Pretty Green, Sergio Tacchini, Versace Jeans Couture, and many others.
15% off full priced items using code BF15 at checkout.
MDHearingAid
mdhearingaid.com
Black Friday Cyber Monday Deals

Give or get the gift of hearing this holiday season with some of the best, and least expensive, digital hearing aids on the market…and the best part? No need to visit a clinic. The test is free and done from the comfort of your own home, and the aids are delivered direct to you!
FDA-registered, high-quality, direct-to-consumer hearing aids, for a fraction of the price than visiting a clinic! Included is a FREE hearing test, too!
Typical hearing aids from an audiologist are around $5000 per pair and require multiple visits to a clinic which can be difficult for seniors. We offer high quality hearing aids for less than $1000 a pair and are the best solution for cost-conscious seniors — especially those living on fixed incomes. We ensure access to those who otherwise couldn't afford the high cost of hearing aids.
Airfree Air Purifiers Offering a of Early Black Friday, Black Friday
and Cyber Monday Special Deals
Consumer can save up to 40% off on select Airfree´s products

Boston, MA (October 26, 2020) – Airfree, the leading designer and provider of air purifiers that require no maintenance, are filter-less, and completely silent technology, announced today that they will be offering a Preview Black Friday Sale, a Black Friday and Cyber Monday sale pricing on two of its top selling air purifiers. Airfree is paving the way using innovative technology solutions for clean indoor atmospheres.
Flu season and now COVID 19, has everyone on high alert. Airfree brand air purifiers are scientifically proven to destroy viruses rather than capture them in a filter. Airfree is a complementary precaution to keep a low level of microorganisms in indoor environments.
The Early Black Friday sale will begin at 12:01 AM EST on November 23, 2020 and will end on Thursday, November 26, 2020 at 3:00 AM EST.
The featured Preview Black Friday sale item is:
20% Off – Airfree Tulip
Original Price: $199.00
Buy for: $159.20
*while stock lasts
The Black Friday sale will begin at 12:01 AM EST on Friday, November 27, 2020 and will end on Sunday, November 29, 2020 at 3:00 AM EST.
The featured Black Friday sale item is:
40% Off – Airfree P2000
Original Price: $269.00
Buy for: $161.40
*while stock lasts
The Cyber Monday sale will begin at 12:01 AM EST on Sunday, November 29, 2020 and will end on Monday, November 30, 2020 at 3:00 AM EST.
The featured Cyber Monday sale item is:
40% Off – Airfree P2000
Buy for: $161.40
*while stock lasts
Consumers can find these slashed sale prices by shopping online at major retailers like: Bed Bath and Beyond, Home Depot, Wayfair, Hammacher Schlemmer, Sharpe. To see complete list please visit: www.airfree.com
Airfree Air Purifiers reduce microbiological contamination in the air naturally, without using chemicals or filters. Airfree's exclusive technology works by eliminating microorganisms as viruses, bacteria, mold, dust mite allergens, pet dander allergens, using heat, destroying them in a fraction of a second. Depending on the model, between 14,000 and 20,000 liters of air pass through the Airfree device every hour, treating all the air in the room in a very short space of time. The process works in much the same way as sterilizing water by boiling it; when water is boiled, the microorganisms it contains are eliminated.
Airfree continually draws in air from the room, heating it to over 400 ºF and instantly sterilizing it. The purified air is then cooled inside the device before being returned to the room. The entire process is completely silent and requires no maintenance, not even the occasional replacement of parts. All you have to do is switch the device on and leave it on to perform the task.
The P2000 standalone model is recommended for rooms up to 550sqft., weighs only 3.5 pounds, is guaranteed for 2 years, has a low energy consumption of 48 watts, uses 120 volts of electricity and offers users a night light and is completely silent.
The Tulip standalone model is recommended for rooms up to 450sqft., weighs only 2.4 pounds, is guaranteed for 2 years, has a low energy consumption of 44 watts, uses 120 volts of electricity and offers users an exclusive multicolor light function and is also completely silent.
About Airfree:
Airfree's mission is to combine the best technology and design, to turn our clients' needs into innovative solutions for indoor atmospheres, whether for health reasons, comfort or to increase productivity. The technology began being developed thanks to the initiative and creativity of a Portuguese businessman in an effort to find an effective way to ease his son's allergy attacks. After successful testing at the INETI microbiological laboratory in Portugal, large-scale production of the devices began to take shape so that more families worldwide would be able to enjoy the benefits of a simple, effective concept.
In 2004, after a few adjustments had been made to improve electronics and capacity, Airfree was born. This was marked by the launch of its P air purifier range, attractive and modern in design. Since then, Airfree has continued to grow, manufacturing a variety of models of air purifiers in Europe, intended for use not only in the home but also geared towards trade and industry. For more information please visit www.airfree.com.
Black Friday advice blog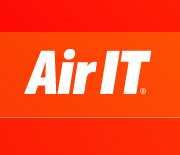 ARTICLE How to stay safe whilst shopping the Black Friday deals, both as a consumer and if you're a retailer..
www.air-it.co.uk/2020/11/how-to-avoid-black-friday-scams
Black Friday / Cyber Monday Deals
Pretty Connected – Affiliate links available via Etsy
20% off site wide Black Friday through Cyber Monday with code PRETTYCONNECTED20
Buy 1 Dylan Mask Chain get 1 free with code 2FOR1DYLAN
Jung Lee
Black Friday
Receive a digital gift card to the store with your purchase
§ 1. Receive a $25 GC with your purchase of $100
§ 2. Receive a $50 GC with your purchase of $200
§ 3. Receive a $150 GC with a purchase of $500
§ 4. Receive a $250 GC with a purchase of $1,000
Complimentary Gift Wrap
Small Business Saturday
Enjoy a complimentary La Colombe coffee and pastry from Balthazar bakery in store
Receive 10% off your first purchase
Complimentary Gift Wrap
Holiday Photo Opp
Corey Paige Designs – Affiliate links available via Etsy here
Clearance sale 11/16-11/22
Use code TAKE25 for an extra 25% off all clearance items
11/24-11/29
Take 15% when you spend $50 with code BF15
Take 20% off when you spend $1100 with code BF20
Cyber Monday – Free shipping on all orders with code CYBERMON
Never Fully Dressed – Affiliate links available via skimlinks
Monday 16th: MAGIC MONDAY
One day promo, all at £49:
Sassy Cheetah – www.neverfullydressed.co.uk/products/multi-sassy-cheetah-contrast-midi-dress
Henrietta – www.neverfullydressed.co.uk/products/multi-tiered-henrietta-midaxi-dress
Harriet – www.neverfullydressed.co.uk/products/multi-tiered-harriet-mini-dress
Wednesday 18th: WICKED WEDNESDAY
One day promo, all at £49
Ezra jumpsuit – www.neverfullydressed.co.uk/products/green-ezra-jumpsuit
Contrast Star – www.neverfullydressed.co.uk/products/contrast-star-mini-dress
Frida Floral – www.neverfullydressed.co.uk/products/black-flower-frida-viscose-dress
Friday 20th: FUNKY FRIDAY
One day promo:
Black Jojo – www.neverfullydressed.co.uk/products/black-jojo-midi-dress
Friday 27th: BLACK FRIDAY (continue into Saturday)
Everything sequin on promo
30th: CYBER MONDAY (start Sunday)
All outlet £30
Revlon and Toni&Guy will be putting their latest hair tool range on offer this Black Friday.

DEALS
· Revlon Salon One-Step Hair Dryer and Volumiser for Mid-Short Hair, RRP £69.99, BLACK FRIDAY PRICE £49.99 (£20 off)
· Revlon Salon One-Step Hair Dryer and Volumiser with Titanium Coating, RRP £79.99, BLACK FRIDAY PRICE £53.32 (£26.67 off)
· Toni & Guy !Hello Day! Slick Straightener, RRP £39.99, BLACK FRIDAY PRICE £29.99 (£10 off)
· Toni & Guy !Hello Day! Secret Volumising Crimper, RRP £39.99, BLACK FRIDAY PRICE £29.99 (£10 off)
· Toni & Guy !Hello Day! 2 in 1 Curling Waver, RRP £39.99, BLACK FRIDAY PRICE £29.99 (£10 off)
Black Friday: Flooring Superstore offers massive online discounts throughout November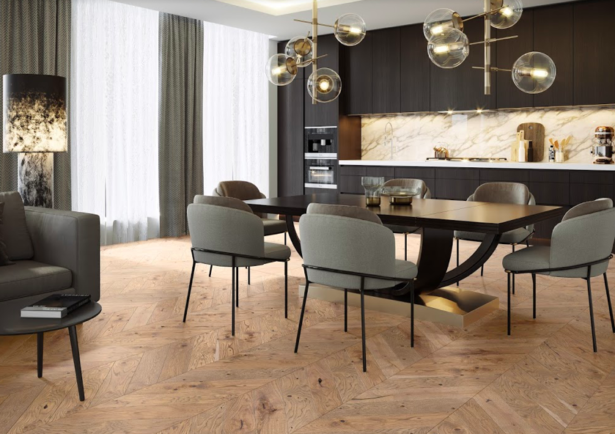 Why just have Black Friday when you can have Black November? Flooring Superstore and its sister brands Direct Wood Flooring and Grass Direct are offering massive savings of up to 50% off its flooring products online throughout November. And on top of this, savvy shoppers can get an extra 10% off all orders from the Flooring Superstore and Direct Wood Flooring websites with the code BLACK10, and 20% off orders from the Grass Direct website with the code BLACK20.
Homeowners hoping to update their homes before Christmas are encouraged to beat the rush and take advantage of extra discounts that are available across over 10,000 flooring products.
Shoppers looking for quality carpets, vinyl, laminate luxury vinyl tiles, or the innovative EvoCore flooring should head to the Flooring Superstore website. The popular Loft Light Grey Laminate will be reduced from £14.99 per metre square to £9.99, while the Covent Garden Snowy Owl carpet will be cut from £29.99 per metre square to £22.49. People can also apply the code BLACK10 at the checkout to get an additional 10% off.
Or, if people are in search of the perfect wooden flooring, they should check out the range of solid wood, engineered wood, and parquet flooring on the Direct Wood Flooring website. Example discounts include the Chelsea Chevron in Urban Oak engineered wood, which is reduced from £119.99 per metre square to £89.99, and the Farmhouse Dark Oak laminate flooring, which is reduced from £17.99 per metre square to £11.99. Again, shoppers can get an extra 10% off with the code BLACK10.
Finally, consumers wanting to update their garden for outdoor entertaining and socialising can get big savings on the Grass Direct website. For example, the best-selling Oasis artificial grass is reduced from £14.99 per metre square to £9.99, and the Barcelona Stripe is cut from £27.99 per metre square to £18.99. Shoppers can use the discount code BLACK20 to get an extra 20% discount at the checkout.
Black Friday Sale at The Cavendish
Enjoy an overnight stay from £49.50pp

For those looking to arrange a post-lockdown city break, The Cavendish London is offering overnight stays from £99 per room per night*, until 30th April 2021, in their Black Friday sale.
Located in the heart of Mayfair and Piccadilly, the four-star The Cavendish London hotel is situated on prestigious Jermyn Street, which is known worldwide for high quality British artistry and craftsmanship and home to London's finest men's tailors, food and wine merchants, restaurants, hotels and art galleries. The Cavendish London is perfectly situated a stone's throw from some of London's most famous attractions, including Piccadilly Circus, Buckingham Palace, Regent Street, and Oxford Street.
After a busy day exploring the city, guests can refuel in the hotel's 2AA Rosette Petrichor Restaurant and Bar which offers diners a modern European style menu featuring traditional British favourites with a contemporary twist.
Guests can enjoy a stay in a Classic or Superior room, followed by a full English breakfast, with complimentary WiFi for those who may wish to work remotely during their stay. Guests can also take advantage of the hotel's flexible cancellation policy**.
The Cavendish has launched 'Ascott Cares' – its commitment to cleanliness to reassure guests and staff that The Cavendish will deliver stringent hygiene and cleanliness standards as well as physical distancing as they continue to provide safe homes for guests, and a safe working environment for their staff. You can read more here: https://bit.ly/Ascott-Cares
For more information and to book this offer, visit www.thecavendish-london.co.uk
*Stay in a Classic room for £99 or a Superior room for £129 per room per night. Rates are based on double occupancy, inclusive of VAT and subject to availability. Offer is available for stays until 30th April 2021 when booked by 1pm (GMT) on Tuesday 1st December 2020. Subject to room availability. The offer cannot be used in conjunction with any other offer or package.
**A flexible cancellation policy applies for all stays until 30th April 2021 – bookings can be cancelled or modified with 24 hours' notice prior to arrival.
Contact The Cavendish London on 020 7930 2111 or enquiry.cavendish@the-ascott.com.
The Cavendish London, 81 Jermyn Street, St James's, London, SW1Y 6JF
Black Friday Round Ups – Gregory's Tree – 50% off
Gregory's Tree is a tasty fruit twist snack bar free from dairy, gluten, and wheat and made with 100% organic ingredients.
Each Gregory's Tree Blueberry and Raspberry Double Twist and new Strawberry Fruit Twist bar bursts with fruity flavour as each is made from pure organic fruit, which is gently heated and pulped to give it that extra tasty twist.
Black Friday Amazon deals below:
-50% off/ now £5.49 per case – Strawberry – Deal only available 25th Nov
-50% off/ now £5.49 per case – Blueberry and Raspberry – Deal only available 26th Nov
www.gregorystree.co.uk
Roarsome Offers – 50% off this winter at the Natural History Museum Shop
The Natural History Museum Shop is offering some Roarsome discounts this winter with 50% off selected ranges including adult and kid's gifts, t-shirts and homeware.
Between 16 November -23 November there will be a 50% discount online on selected adult gifts including jewellery, scarves and t shirts prices. There will also be a 20% discount on the Museum's exclusive Roarin' Around The Christmas Tree Jumper in both adult and child sizes during this time.
Later in the month from 27 November – 1 December (Black Friday) there will be 50% off selected kids apparel, stationery, toys and homeware online. Purchases will support the Natural History Museum's work to reconnect with nature, and protect our planet's future.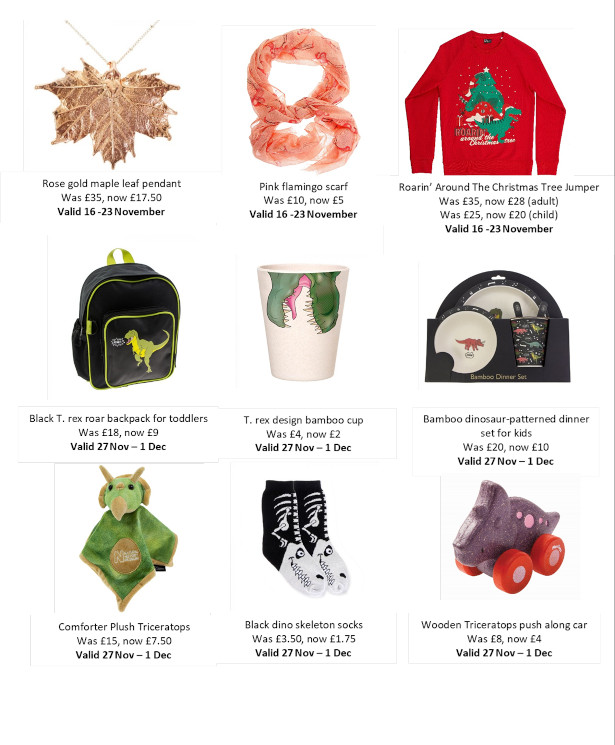 Black Friday Fortnight at The Belfry Hotel & Resort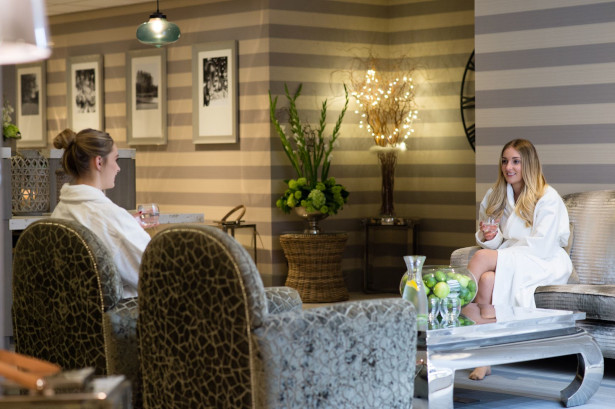 The Belfry Hotel & Resort is celebrating Black Friday with a series of special packages, bookable from 13th until 27th November. Guests can enjoy a discount on The Belfry's most sought-after experiences, to enjoy post-lockdown, including overnight stays, golf, The Belfry Spa, and gift vouchers.
Dinner, Bed & Breakfast
For those looking to treat themselves to a well-deserved post-lockdown break, The Belfry is offering overnight stays from just £75* for bed and breakfast and £109* for dinner, bed, and breakfast. Guests can enjoy a luxury stay in the North Warwickshire countryside while indulging in the resort's variety of dining spaces for guests to choose from including Ryder Grill, and Sam's Club House. Be quick, this offer has a limited time to book! Book online using promo code BLACKFRIDAY.
Spa
For those seeking the ultimate relaxation, The Belfry is offering 'The Belfry Spa Day' from £79 per person or £149 for two people. Guests will be able to sit back and unwind while enjoying two 30-minute treatments each; 1 hour pool time, plus afternoon tea and a glass of Prosecco.
Alternatively, The Belfry Spa is also offering the 60-minutute ESPA Regenerating Facial for £59 per person, usually £79 per person.
Both spa offers are bookable by calling the Resort on 01675 238600 quoting BLACKFRIDAY.
Golf
Keen golfer's will be able to enjoy the iconic Brabazon course, which is recognised as world-class, having previously hosted The Ryder Cup four times – more than any other venue in the world, at a reduced rate.
The Belfry is offering 18 holes on the Brabazon and a bacon roll from £50**, bookable online using the promo code BLACKFRIDAY.
Gift vouchers
The Belfry is making it even easier to treat a loved one to an experience at the resort as they are offering 20% off gift vouchers **. The Belfry offers a choice of experiences to choose from including such delights as a luxury overnight stay, spa days or even a round of golf. Gift vouchers are bookable online only using promo code FRIDAY20.
To ensure a safe stay for guests and a safe working environment for their teams, The Belfry has launched their 'Our Pledge To You' initiative to showcase the resort's commitment to meeting the highest standards cleanliness procedures and protocols across all areas of the resort.
The Belfry has also been awarded the 'We're Good to Go' industry standard which recognises that they have followed government and industry COVID-19 guidelines, ensuring processes are in place to maintain cleanliness and aid social/physical distancing. You can read more about the enhanced measures here: bit.ly/3iitjLr
* Based on two people sharing a signature room. Available for stays between 3rd December and 31st March 2021.
**Available for £50 Monday to Friday, £60 Saturday and Sunday. To be redeemed by 28th February 2021.
*** Available on selected gift vouchers for spa days, green fees, and leisure breaks. Valid on bookings from 3rd December until 31st March only.
For more information, please visit www.thebelfry.com
Telephone: +44 (0) 1675 238600 | Email: enquiries@thebelfry.com
Instagram: @thebelfryhotelandresort | Twitter: @TheBelfryHotel |
Facebook: The Belfry Hotel & Resort
Black Friday deals from Skullcandy

Happy Hump Day or Little Saturday like we would call Wednesdays in Finland!
Our lovely headphone client Skullcandy has some Black Friday/Cyber Monday deals that might be of interest.
These deals will be live from the 20th of November till the 2nd of December at the Skullcandy website.
Crusher ANC
Usual price £249.99, save 40% – sale price is £149.99
Noise-cancelling headphones, with personal sound, Tile tracking and 24-hour battery life. You get the bass and the nice cancellation – sweet!
Crusher Evo
Usual price £149.99, save £50 – sale price is £99.99
The latest Skullcandy release. These headphones have haptic bass which is ideal for movie and music buffs. Also, the headphones are packed with personal sound, 40-hour battery life and rapid charge so you get 3 hours of playtime with 10 mins of charge.
Indy Evo
Usual price £89.99, save £30 – sale price is £59.99
Indy Evo is a true wireless earbud, that has 30-hour battery life, great for different uses thanks to different listening modes and comes in cute colours (essential knowledge, eh?).
Venue
Usual price £149.99, save 40% – sale price is £89.99
Noise-cancelling headphones, that are a perfect gift for anyone working from home or studying!
Sesh Evo
Usual price £59.99, save £20 – sale price is £39.99
Good all-around earbuds for any use. 24-hour battery life, music, movie and podcast modes and Tile activated so you never lose them!
'Black November' Golf deals for the whole family
American Golf's Black Friday deals on branded equipment, clothing and accessories

Europe's leading golf retailer, American Golf, is offering up to 50% off the latest golf clubs, clothing, shoes, accessories and equipment. Big brands such as Calvin Klein, Garmin, Callaway and Stromberg are included in the sale, which is running online and via click & collect until Friday 27th November, and until Monday 30th November online. Amateur and professional golfers alike can snap up state-of-the-art performance gloves, GPS watches and golf bags for a fraction of the original price.
Iember Gordon, Retail Marketing Manager, American Golf, says: "Golf is one of the most popular socially distanced sports to play with family and friends. The sport has experienced a huge resurgence this year, especially with more women and children giving it a try. By making our version of Black Friday last several weeks we hope more people will grab a great bargain and keep playing throughout the winter months."
With a fresh new offer every Friday, some deals are being kept under wraps until they're revealed, from this week discounts will include:
Garmin S60 GPS Watch – RRP £399.99, now £299.99, saving £100
A close up of a deviceDescription automatically generated
The ultimate in golfer tech, this premium GPS watch is pre-loaded with more than 40,000 golf courses and boasts a new improved touch-screen display. With colour CourseView mapping and PlaysLike Distance for uphill and downhill shots, it also features upgraded AutoShot game tracking by measuring shot distances and automatically updating to Garmin Connect for post-match analysis. It looks the part on and off the course, with changeable QuickFit bands, too.
Calvin Klein Tech Hybrid Jacket – RRP £99.95, now £49.95, saving £50
A close up of a coatDescription automatically generated
Enjoy exceptional movement and great protection from the wind with this high performing full-zip jacket made from an innovative mix of two fabrics – super soft, high stretch body and sleeves with padded front panels. Two front-zipped pockets ensure secure storage. This is a must have CK style for cooler days. Available in adult sizes small, medium, large, XL and XXL.
Stromberg Weather Lite Stand Bag – RRP £199, now £129, saving £70
A picture containing skiing, golf, game, snowDescription automatically generated
This lightweight, waterproof Stromberg bag will ensure all your golfer essentials stay dry. Featuring automatic stand functionality and five-way dividers, the bag boasts a nine-inch top cuff with an individual front positioned putter compartment and multiple life points for ease of use.
Honma Future XX 12 Ball Pack – RRP £53, now 29.99, saving £23.01
A picture containing golf, game, sport, indoor
Description automatically generated
Golfers will love these premium Honma golf balls which deliver unprecedented ball speed, spin and feel, thanks to their six-layer construction and aerodynamic 326 Dimple Pattern to deliver more performance.
Cleveland Golf 588 RTX 2.0 Tour Satin Wedge – RRP £99, now £79, saving £20 [new deal this Friday 18th November]
A picture containing game, sport, golf, sitting
Description automatically generated
For budding and pro golfers alike, the 588 RTX 2.0 is a tour proven design with advanced spin technology that performs well in most conditions. Tested by Cleveland's tour staff, this wedge features a new micro-milled Rotex face pattern providing the most surface roughness the USGA will allow. It's Spin 2.0.
Callaway Sure Out 2 Steel Wedge – RRP £119, now £89, saving £30
A picture containing golf, game, sportDescription automatically generated
This brand new Sure Out 2 wedge from Callaway makes the short game easy from the sand, fairway and the rough, due to the enhanced sole design and increased heel relief. The Sure Out 2 Wedge also features a full-face aggressive groove pattern, Lamkin step down grip and a KBS 90 Steel Shaft.
Cobra Flex Cell Glove Twin Pack – RRP £24, now £12, saving £12
A picture containing clothing, photo, sitting, person
Description automatically generated
The Cobra Flex Cell Glove has been designed with synthetic leather complemented with two pads of sheep leather on the palm and thumb for more performance and durability. Perforations in the fingers enhance breathability and the glove features a Velcro closure with Cobra snake branding.
To access the full American Golf Black November sale visit www.americangolf.co.uk.
Thank Goodness It's Black Friday #TGIBF: WIN 20 Years of Mobile Phone Bills Paid with fonehouse!

Top mobile phone retailer offers one lucky customer 20 years without mobile phone bills
We're all in need of some retail therapy right now. To help with this, the leading mobile phone deals provider, fonehouse will pay one lucky winner's mobile phone bill for the next 20 years. This will be part of its 'Thank Goodness It's Black Friday' campaign.
The campaign's competition launched on Wednesday 11th November and will run through to Cyber Monday, on Monday 30th November. To participate, customers have to purchase a new handset contract via fonehouse during this period, and will automatically be enrolled in the competition at the checkout process.
Customers will also be offered exclusive daily deals throughout the fonehouse Black Friday campaign. Simply follow the brand on Facebook, Instagram and Twitter and look out for the #TGIBF campaign hashtag.
Ben Branson, CEO of fonehouse, said: "Our 'turn out the lights' campaign was a real success for us last year and we wanted to top that for Black Friday 2020. We're excited to launch our 'no mobile bill for 20 years' campaign alongside our Price Promise and some exclusive Black Friday deals".
All of the new mobile deals are covered by the fonehouse Price Promise: if customers find a cheaper deal over Black Friday, fonehouse will refund the difference. This gives customers the peace of mind they need, knowing that they have secured the best deal possible.
For more information on our Black Friday deals, please visit www.fonehouse.co.uk/black-friday-phone-deals.
BLACK FRIDAY DEAL: Champagne in the skies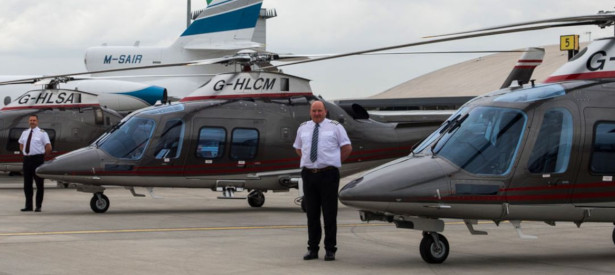 VIP helicopter charter company, Apollo Air Services is offering a free bottle of champagne onboard, for any bookings made between 27th November to 4th December to mark Black Friday
(London, November 2020). Apollo Air Services will be introducing a free bottle of champagne onboard its helicopters for all bookings made between 27th November and 4th December in celebration of Black Friday. Whether its travelling for business, to visit family at Christmas or an exciting trip for 2021 the Black Friday perk is an ideal added extra for anyone looking to travel in style, take in the views from above with a bottle of bubbles to toast their journey,
The average speed of Apollo's fleet of Agusta Westland 109's is 165 mph, which means travellers can reach their destination in no time at all. For example, a flight from London to Cornwall is around 1hr 30 mins, Wiltshire to Northumberland around 1 hr 45 mins, London to Hampshire just 30 mins.
Apollo Air Service are the first and only UK helicopter company to fit their aircrafts with ground-breaking air-purification technology, proven to deactivate 99.4% of airborne virus including COVID-19, meaning passengers wanting to ensure they are protected on their trip home, can feel safe in the knowledge that the air they breathe is safe, with no need to wear masks.
Call 01228 573004 to book, and quote BLACKFRIDAYCHAMPAGNE on booking to receive a free bottle onboard. Bookings must be made between 12.01am 27th November and 12.01am 5th December to qualify.
For more details around Apollo Air Services: apolloairservices.com
8 IN 10 SHOPPERS PLANNING TO SPLASH OUT ON BLACK FRIDAY SALES

40% intend to spend more on Black Friday purchases than in 2019
Brits will spend an average of £350 on Black Friday Purchases in 2020
One in 10 will spend £500
Fashion, Beauty and Household items are this year's must-haves
Black Friday budget tool helps shoppers plan their gift spending
Britain is set to go BIG on this year's Black Friday sales, new research by personal finance experts has revealed.
Seventy-seven per cent of adults in the UK are planning to bag a bargain during this year's Black Friday bonanza, according to new data from the experts at money.co.uk.
Four in 10 say they will spend £200 – £300 more this year than they did last year on Black Friday, with one in 10 spending £500 more. A further 15% admit they will splash out between £600 – £2,000 on Black Friday, which this year falls on 27 November .
Salman Haqqi, personal finance expert at money.co.uk, said: "It is encouraging for the economy to see that shoppers are set to spend more than ever this year.
"Four out of 10 shoppers admit they will spend more this year than in previous years when, famously, desire for Black Friday bargains even resulted in scuffles in some stores.
"The great news for some retailers is that one in 10 shoppers tell us they intend to spend "much more" on Black Friday purchases than last year. The average spend for Brits in this year's Black Friday sales will be £350."
So, what are the most popular Black Friday purchases likely to be in 2020?
Salman Haqqi added: "Clothes top the list, with 49% saying they're looking for a fashion bargain. Beauty and grooming products are next – with 34% of shoppers looking to improve the way they look. Three in 10 will look to land a household product on Black Friday and 29% are hoping to bag a videogames console or games.
A quarter of Black Friday shoppers have a smart TV on their Black Friday shopping list and 24% say they want to purchase home furnishings, a further 23% of shoppers say they are looking to buy a smartphone and 1 in 5 want some Black Friday jewellery bargains."
More than half (52%) of Black Friday shoppers are planning to pay for their sales purchases using their debit card, according to the research, with 27% saying they will pay on a credit card instead.
Protecting your purchases
Salman Haqqi recommends paying for your online purchases using a credit card for extra protection: "For added protection on Black Friday and Cyber Monday purchases, online or in-store, consider using your credit card.
"Under Section 75 of the Consumer Credit Act 1974, if you pay for an item using your credit card, then you have rights to claim a refund from your credit card provider as well as the seller if something goes wrong."This extra protection applies when you buy an item that costs between £100 and £30,000 and means if the seller goes bust or fails to deliver your item you can approach your credit card company to get your money back." Just 1 in 10 bargain hunters will pay for their Black Friday splurge using cash, with a further 5% using Klarna or Clearpay to Buy Now, Pay Later.
UK'S TOP 10 BLACK FRIDAY WISHLIST
1. Clothes (49%)
2. Beauty & grooming products (34%)
3. Household items (29%)
3. Videogames console and games (29%)
5. Smart TV (25%)
6. Home Furnishings (24%)
7. Smartphone (23%)
8. Jewellery (20%)
9. Amazon Echo Device (19%)
10. Music System (18%)
10. Furniture (18%)
To plan your Black Friday spending use this guide that includes a gift budgeting tool:' www.money.co.uk/guides/how-to-get-ready-for-black-friday-and-cyber-monday.htm
Start saving at giffgaff this Black Friday

A choice of over 150 refurbished like new models including the iPhone X 64 GB at £529, save £70 or Samsung S9 at £369, save £30
Brand new Samsung A21s available from £119, save £40 or brand new Moto G8 Power Lite available from £99 – save £50
Make money back as members and non-members can trade in their old handsets
Thursday 19th November – giffgaff's Black Friday deals have arrived with savings on new and refurbished handsets. Available online here from Thursday 19th November, members and non-members can have their choice of a range of popular mobiles with offers available until 23:59 on Monday 30th November, while stocks last.
Championing a 'circular economy', giffgaff is giving people the option to get a great Black Friday deal but also give back by refurbishing or recycling their old phones with the option of donating some of that money to charity.
Offering deals on over 130 refurbished like new models, such as the refurbished like new iPhone 8 64 GB is now £319 with a saving of £30 off while the refurbished like new iPhone X 64 GB is £449 with a saving of £80. Complete with a 12-month warranty, each unlocked refurbished model offers value options for the sustainably-minded without missing out on a great deal.
The refurbished like new Samsung S9 is sure to please at £369 while the refurbished like new iPhone SE 2019 16GB is £129. In addition to great quality and savings, giffgaff refurbished phones are shipped with a USB charging cable in a slimline box, so there's no unnecessary packaging. There are around 50 million unused phones in peoples drawers in the UK. For those looking to make some extra money, they can trade in old phones online here for some extra savings.
With something for everyone, giffgaff also has amazing deals on brand new handsets, for example, save £40 on the popular Samsung A21s, available for £119. It's their lowest price yet for the Moto G8 Power Lite at £99 with a saving of £50. For those looking for easy to use mobile, the iPhone SE 64GB is sure to leave audiences smiling at £359.
Top deals for new handsets
Model
Was
Now
£ off
Samsung A21s
£159
£119
-£40
Moto G8 Power Lite
£149
£99
-£50
Sony L4
£149
£99
-£50
iPhone SE 64gb
£399
£359
-£40
Top deals for *refurbished handsets in 'refurbished like new' condition
Model
Was
Now
£ off
iPhone X 64GB
£529
£449
-£80.00
iPhone 7 128GB
£299
£239
-£60.00
Samsung S10
£599
£549
-£50.00
iPhone 6S 32GB
£199
£149
-£40.00
iPhone SE 16gb
£159
£129
-£30.00
Samsung S8 64gb
£319
£279
-£40.00
Samsung S7
£229
£179
-£50.00
iPhone 7 32GB
£239
£199
-£40.00
iPhone 8 64GB
£349
£319
-£30.00
Samsung S9
£399
£369
-£30.00
The selected phones are only available while stocks last. See the full list of phone deals on here.
Sean Kennedy, Head of Commercial Partnerships, says "This year, we are pleased to be offering such a great choice of deals on refurbished and new handsets. We know that 2020 has been a tough year for all and as Christmas approaches, we all appreciate a chance to save some extra pennies. With sustainability in mind, our trade in and refurbished options are stronger than ever and we believe we have something for everyone in this year's promotions, offering members and non members affordable high quality mobiles to bring a smile back to their faces".
giffgaff's offer starts at 01:00 on Thursday 19th November and ends at 23:59 on Monday 30th November or when promotional stocks run out.