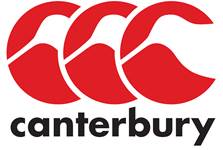 CANTERBURY REVEALS 2019 ENGLAND RUGBY WORLD CUP KIT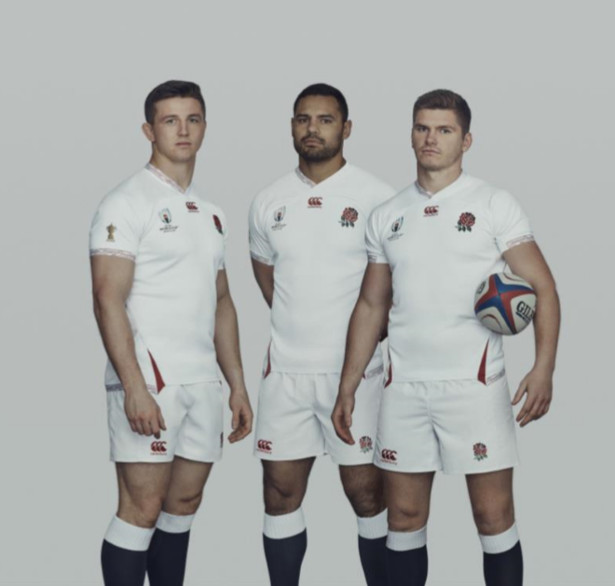 FACEBOOK | TWITTER | INSTAGRAM | YOUTUBE
England players (L-R) Tom Curry, Ben Te'o and Owen Farrell model the new 2019 Rugby World Cup England kit by Canterbury
London, Thursday 4th July – Rugby specialist and kit provider Canterbury has today revealed the limited edition 2019 Rugby World Cup kit, which the England Rugby team will wear in Japan this autumn.
The kit was unveiled at a special event for fans and grassroots players at The Canterbury Clubhouse, a pop-up store on Baker Street, which will remain open across the weekend to allow fans to be one of the first to get their hands on the jersey.
A mixture of male and female grassroots players from Beccehamian RFC in Kent were chosen to be a part of the launch by Canterbury as reward for their contribution to the development of rugby in their community. As a club, they have teams for boys and girls across a variety of age ranges, as well as senior teams.
Canterbury has also revealed a sponsored home and alternative shirt, which will be worn by England men and women this season.
The kit has gone through extensive testing – the equivalent of 205 games – over a nine-month period to ensure it is as comfortable as possible while being durable to handle the rigours of international rugby.
New developments in the jersey include VapoDri+ technology, meaning the jersey will wick away moisture and dry quickly.
The kits will be available in men's, women's, junior and infant versions, with a variety of fits to ensure the shirt is comfortable for all.
Commenting on the launch, Simon Rowe, Head of Sports Marketing at Canterbury of New Zealand, said: "Adapting to the conditions in Japan is going to be key for the England team. It can be humid and wet at the start of the tournament and then warm and dry by its conclusion, so we have focused on ensuring our kit can help the players to perform in all conditions.
"We've worked really closely with both grass roots and elite level players in an effort to produce the best kit possible and we are confident that this means we have a kit that allows players to perform to their peak while remaining comfortable and confident in the jersey. We are really excited to see the players take to the field wearing the result of all this hard work."
Eddie Jones, England Rugby Head Coach said, "It's great to have the grassroots players from the community game at the forefront of our kit launch. It is important to have a kit that can help when conditions change and importantly be comfortable for the players when out on the pitch. Our guys take pride in pulling on the iconic white jersey and we look forward to continuing the tradition in Japan."
The new kits are available to buy online, from The Canterbury Clubhouse and from the Twickenham store from 9am on Friday 5th July 2019. Online customers should visit www.canterbury.com and www.englandrugbystore.com
The Canterbury Clubhouse will be open at 55 Baker Street, London, from 10am-7pm on 5th & 6th July, and 11am-5pm on 7th July. There will be a range of in-store giveaways, including Six Nations tickets, signed jerseys and much more. Follow Canterbury on Twitter and Instagram for more details and to keep up with the action.
Canterbury is the official apparel supplier of the 2019 Rugby World Cup and will supply kit and uniform to officials and volunteers.