Franc is a goal-based investment app making smart investing easy for first-time investors.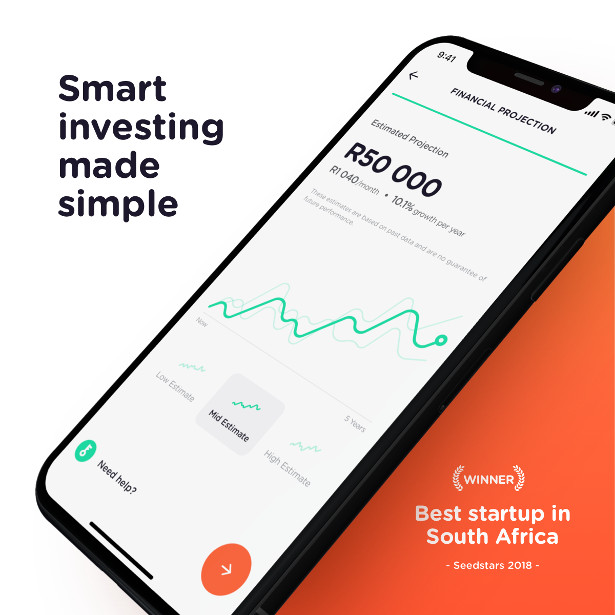 We believe that everyone should be able to access the best investments in the market. We know that financial and knowledge barriers exclude over 90% of the population from investing. We help users access leading cash & equity funds, Allan Gray Money Market and Satrix Top 40 ETF respectively, without minimums or limitations.
Franc won the MTN top South African app award in 2019 and Seedstars the year before.
For additional information :- www.franc.app
NEW! SURIN YOGA WHEEL (High Quality) So Good For Correcting posture after work and rugby !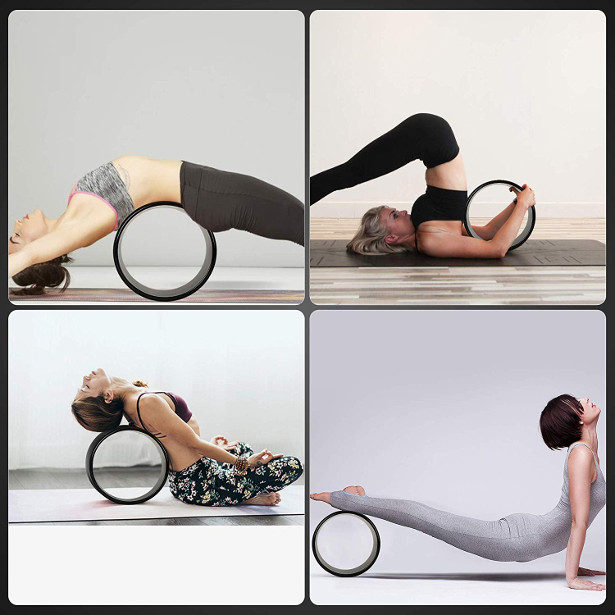 FACEBOOK | TWITTER | INSTAGRAM
SURIN is a brand founded and inspired in Singapore. Their first product launch is the high quality yoga wheel which is long-lasting and fun! Shop now and experience it for yourself!
One good idea for Christmas is none other than a prop which is able to help to build up strength and stamina! Meet the SURIN yoga wheel, a high quality, comfortable and strong wheel. Highlights and benefits of the SURIN yoga wheel include :- 1. The SURIN yoga wheel can help you nail those stretches and backbend EASILY. Using a yoga wheel daily, especially one as strong as the SURIN yoga wheel will help an athlete greatly in strengthening the inner core.
2. The yoga wheel is able to help relieve one of backache and is particularly effective for strengthening the spine and correcting one's posture especially after a tough day at work / practice of rugby.
About SURIN
The brand SURIN is understood throughout the age to mean wise and resourceful, and these have been the founding values on which the business was built. SURIN is a new brand founded in Singapore that seeks continuous enhancement and improvement in their services and offerings for their valued customers in every way. For every product which is selected for their valued customers, they are a brand that pledge to ensure quality and excellence in their products, and will ensure 100% satisfaction from their valued customers.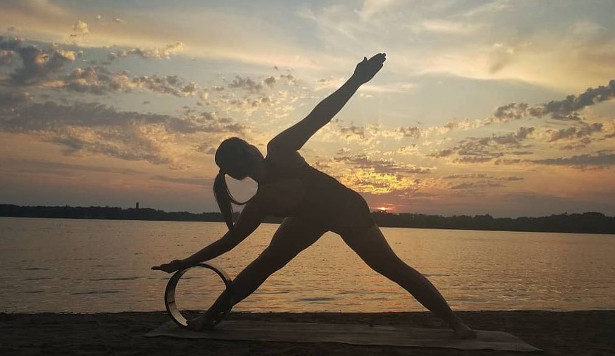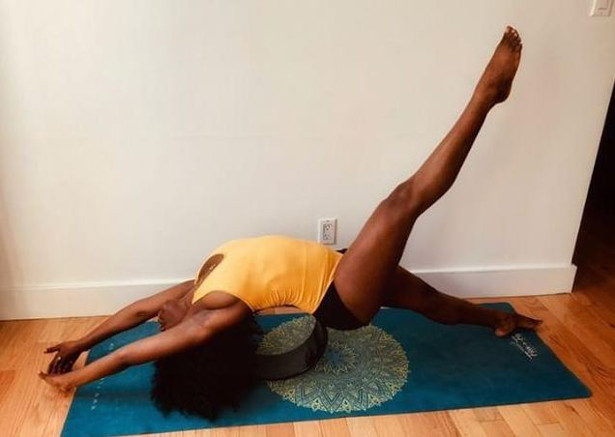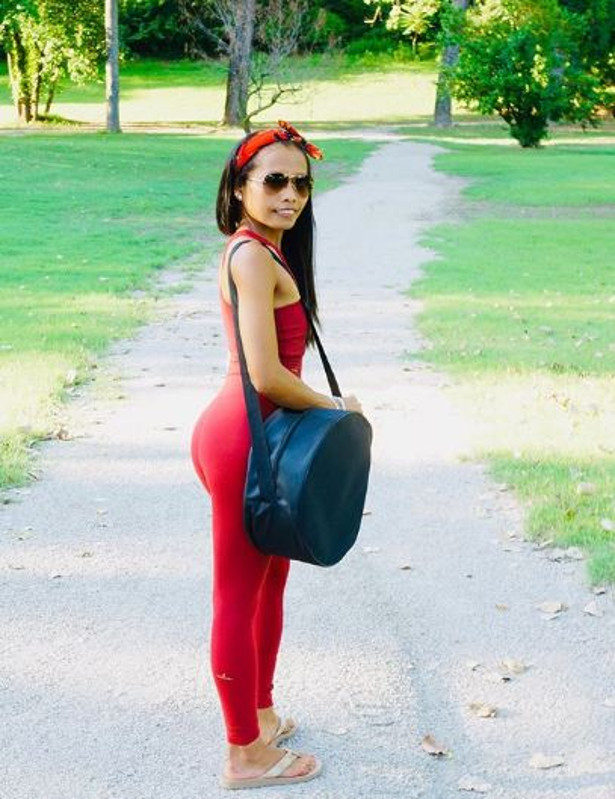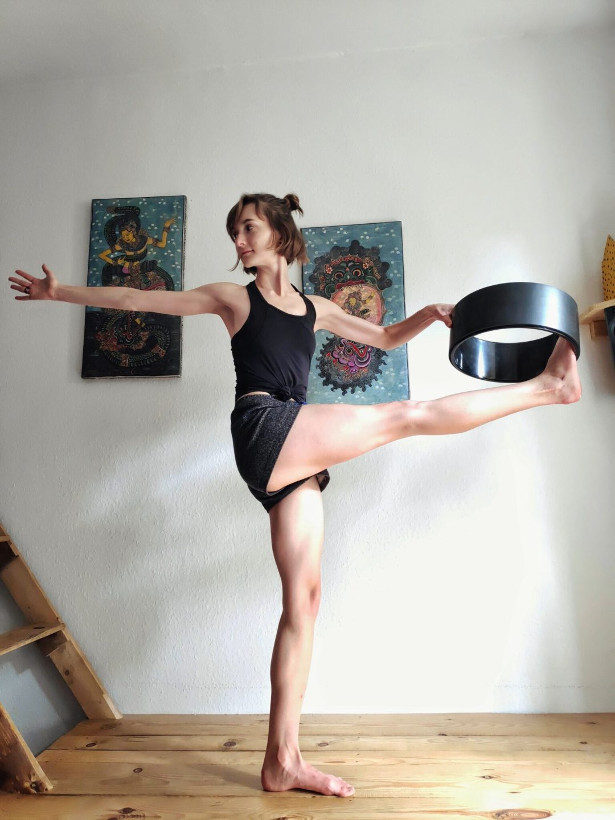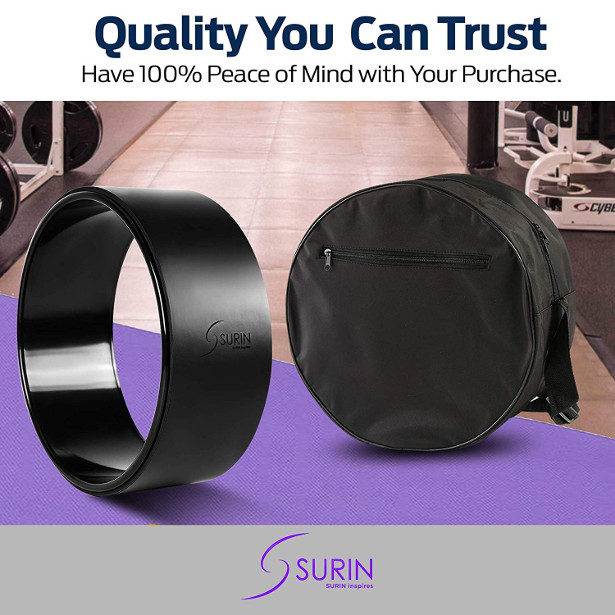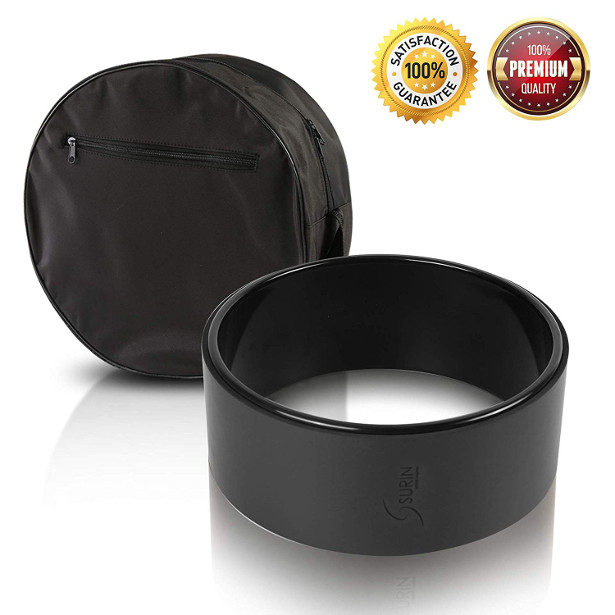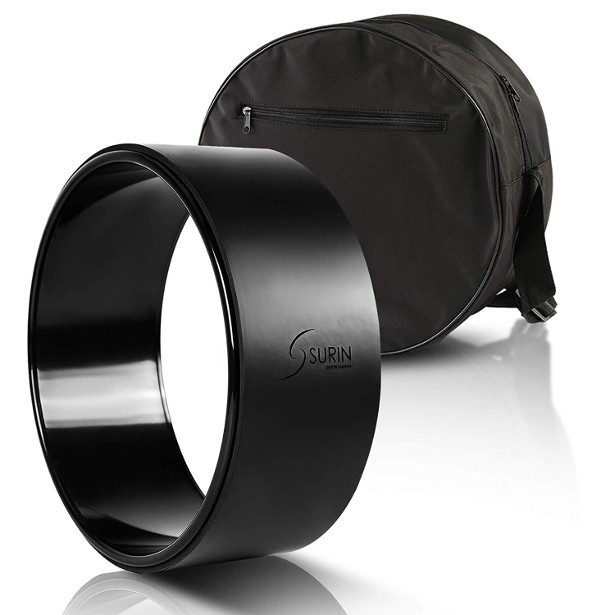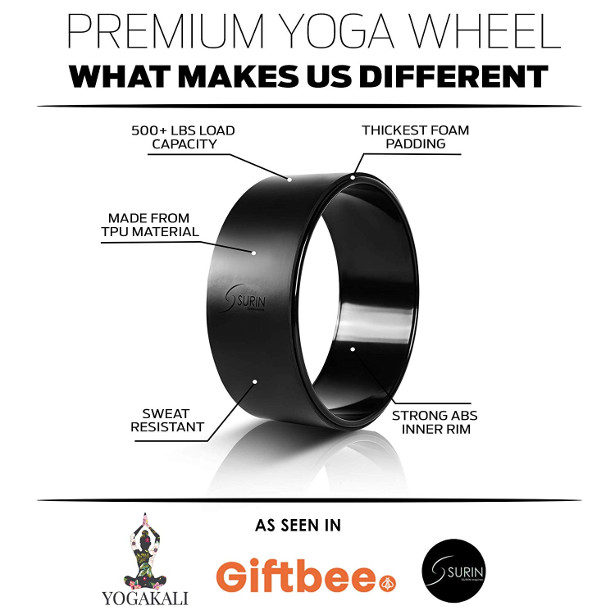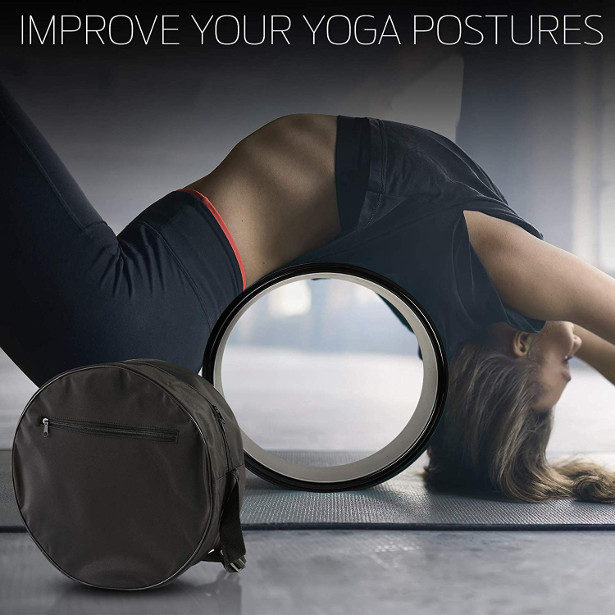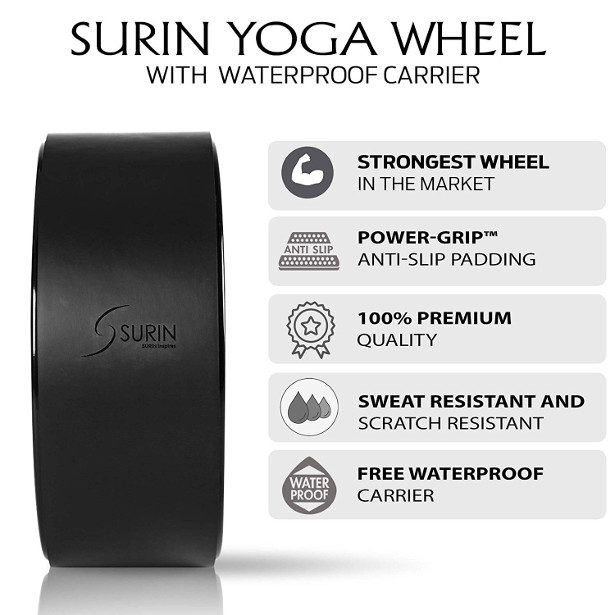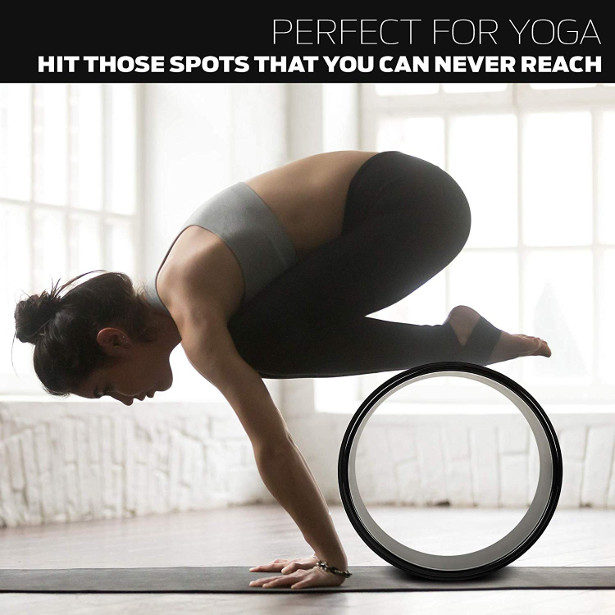 WIN A 3 MONTH FREE DIGITAL PERSONAL TRAINING SUBSCRIPTION TO FITNESS APP FREELETICS (www.go.onelink.me/lqpq/freeletics)
FACEBOOK | INSTAGRAM | YOUTUBE | TWITTER
Get fitter with Freeletics, the leading global fitness app, renowned for their personalised workouts which can help you to get into the shape of your life and become the best version of yourself.
With over 39 million users worldwide, Freeletics offers the world's most advanced digital fitness coaching, powered by artificial intelligence and tailored to your individual preferences, goals and fitness level, offering bespoke training anywhere and anytime – no gym or equipment required.
Featuring an almost infinite number of HIIT workouts and many Training Journeys to choose from, Freeletics is suitable for any age and fitness level, including in-depth video tutorials and training instructions to guide users through proper training techniques and form, enhancing knowledge and reducing the risk of injury.
One lucky winner will win a three-month subscription the app, giving them access to the Freeletics Coach, a personal trainer in your pocket which guides you through your personalised Training Journey week by week, keeping track of your progress and giving you tailored, flexible workouts which fit into your busy lifestyle, eliminating any excuse you may have to skip a workout. Thanks to state-of-the-art AI technology, the Freeletics Coach is able to learn from millions of users worldwide, determining which workouts and exercises will work best for you, continually analysing your development to make sure you're constantly challenged, motivated and progressing towards your goals.
Freeletics users have access to the extremely active and friendly Freeletics Community, which offers unparalleled support and guidance from Freeletics fans around the world. As a Coach user, you can also choose between a wide variety of Training Journeys including the new 'Hybrid Running' Journey, which combines core and lower body exercises with sprint intervals and distance runs to burn fat, improve running performance and increase cardiovascular stamina.
To be in with your chance to win, enter by Nov 1st 2019.
Freeletics Reinvents Running with new App Update
The leading AI fitness app announces an all-new running experience, with brand new ways to train for anyone looking to achieve their fitness goals
Freeletics, the world's fastest-growing digital fitness brand, launches a new way to run today. By integrating running into its globally successful personal training app, Freeletics now offers a unique running experience. "Hybrid Running" combines running and bodyweight training – with workout plans fresh to the market and designed to appeal to both runners and non-runners. "Hybrid Running" is just one of four innovative running Training Journeys which aim to change the way people run and exercise, available to over 38 million Freeletics users from today.
With this new update, Freeletics has integrated features and running workouts from its Freeletics Running app into its flagship app, expanding the app's unique personal training portfolio even more to include bodyweight-only training, weights-based training, and now running training. All in one app, all powered by AI (artificial intelligence). This platform approach to fitness allows anyone looking to achieve any goal to pick and choose what type of training suits their experience, preferences and goals best, whilst giving them the ultimate flexibility to still exercise whenever, wherever and no matter what. With these changes, the world's leading AI fitness app is taking another step towards its goal of becoming the most holistic and comprehensive fitness platform for people looking to become the greatest version of themselves, both mentally and physically.
Running and bodyweight HIIT: A match made in heaven
Few people enjoy pounding the pavement for miles on end – and it's not as effective as it could be. This is why Freeletics now offers people a different route to their fitness goals. The "Hybrid Running" personal training plan combines core and lower body exercises with sprint intervals and distance runs to burn fat, improve running performance and increase cardiovascular stamina. This innovative combination of running and bodyweight HIIT (high intensity interval training) uses more energy than regular endurance training, targets more muscles than running alone and promotes the afterburn effect, so the body continues to burn calories after the workout is over. As a result, the Training Journey is a more efficient and effective way to burn calories and lose weight, plus the additional training variety reduces boredom and removes many hurdles non-runners face when first beginning to run.
Don't just run
Unlike most running apps, the Freeletics take on running does not revolve around endless miles, tracking data and comparing graphs. Instead, the Freeletics app focuses on running smarter with specific training plans to achieve real results. This is why the running update also consists of an additional three Training Journeys: Run Further, Run Faster and Run & Burn. As their names suggest, each has been designed to help users reach their specific running goals in the most efficient way. To achieve this, the Freeletics Coach – an advanced digital personal trainer – uses AI to give every user a hyper-personalized workout experience. The Coach compares and learns from 38 million users and, by doing so, can tailor every week's workout plan to any individual – down to a single exercise, so no two plans will be the same.
The Coach guides users through sprints, intervals, distance runs and bodyweight workouts while audio cues let runners know how much further to run and when it's time for their rest before the next interval. Whether a user wants to start running, pick up speed, boost endurance or lose weight, there is a training plan for every fitness level and goal. The Coach even helps users overcome common excuses such as time, bad weather and lack of equipment with an innovative "Quick Adapt" feature.
Running the Freeletics way
With this new product update, Freeletics aims to bring a fresh perspective to running, both for seasoned runners and novices. ''We know that running can be so much more than the aimless jogs, graphs and stats it has been reduced to," says CEO Daniel Sobhani. ''We want to challenge the status quo and show the world that you can run differently with us: Smarter, faster and longer. We want to support people's long-term success, help them achieve their health and fitness goals and reach greater heights than ever before. This isn't just running – this is running done the Freeletics way.''
For more information on Freeletics, visit www.go.onelink.me/lqpq/freeletics. To download the Freeletics app for free, visit the App Store or Google Play Store.
DISCOVER THE SECRET TO ACTIVATE MEMORY AND BOOST ENERGY INSTANTLY WITH TIANA SCIENCE OF NUTRITION®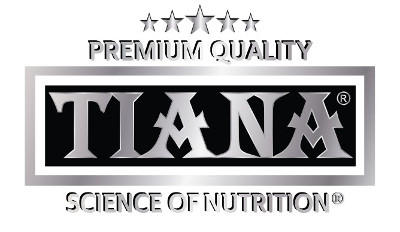 FACEBOOK | TWITTER | INSTAGRAM | PINTEREST | YOUTUBE
London, September 2019 – Activate your memory and slow down mental decline, or up your energy levels in an instant and rejuvenate yourself using nature's most powerful treasures with the innovative and expertly formulated Science of Nutrition® VEGAN range from TIANA®, the multi-award-winning and trusted nutrition brand, specialising in vegan free-from premium superfoods and natural food supplements.
MAINTAIN YOUR BRAIN POWER, activate your memory and slow down mental decline with the breakthrough launch of TIANA Advanced Formula Memory Oil®, supported by extensive scientifc research and proven to be more effective than capsules and tablets to naturally prevent stress and age related memory impairment, as well as improve attention and concentration, helping users to think faster, boost brain function and improve focus.
TIANA Advanced Formula Memory Oil® contains pioneering Memory Activation Complex™ and natural brain boosting bioactive ingredients to activate memory and maintain cognitive ability by reducing oxidative stress and inflammation in the brain cells, which is one of the main causes of memory deterioration in conjunction with a busy, stressful lifestyle and lack of cognitive stimulation.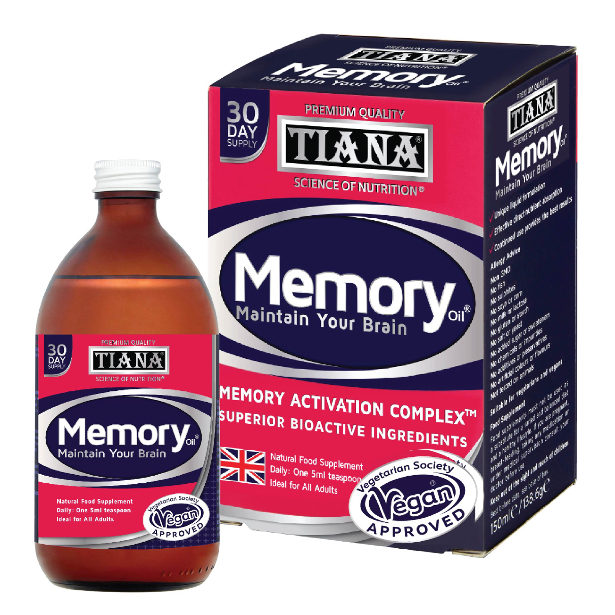 The unique, Vegan Society Approved liquid formulation ensures the effectiveness of TIANA Advanced Formula Memory Oil® to maintain brain function, containing 100% natural and highly concentrated nutrients through its Memory Activation Complex™, which includes:
– Vegan Omega-3 DHA from Algae Chlorella maintains your brain function, activates your memory and reduces inflammation which is vital for creating essential cell membranes. Highest purity and concentrated Omega-3 DHA contains a very important nutrient called Choline which plays a vital part in memory improvement. It is also a vital ingredient to support vegan diets.
– The purest 100% MCT combined with Tumeric provides a high percentage of bioactive Turmerone and Curcumin compounds to enhance energy, maintaining focus and preserving concentration functions.
The revolutionary Memory Activation Complex™ is reinforced by powerful memory ingredients, including:
Co-enzyme Q10, an active ingredient which adds to the purity, quality and effectiveness of the formula which also plays an essential role in the intensive production and activation of energy
Alfa-Lipoic Acid, which boosts mitochondrial energy production and protects brain cells against oxidative stress
Vitamin D3, a vital antioxidant that helps to boost overall brain function and wellbeing.
Ideal for all adults who want to keep their memory sharp, boost their concentration levels and improve their attention span, think faster and sharper, as well as prevent age related memory loss, TIANA Advanced Formula Memory Oil® is hugely beneficial in conjunction with a well-balanced diet and active lifestyle.
A daily dose of TIANA Advanced Formula Memory Oil® also contains 100% of the daily requirement of Omega-3 DHA and Vitamin D3, meaning there's no need for additional supplementation of these vital nutrients. For maximum benefit, take one 5ml teaspoon of TIANA Advanced Formula Memory Oil® each morning with food.
Keep your mind sharp and your body in peak condition with the launch of TIANA Advanced Formula Memory Oil®, the latest addition to the TIANA Science of Nutrition® VEGAN range, renowned for their high quality, purity and innovative product formulations.
TIANA Advanced Formula Memory Oil®, 30-day supply at RRP £18.75 for a 150ml glass bottle.
———–
BOOST YOUR BODY ENERGY LEVELS IN AN INSTANT and rejuvenate yourself using nature's most powerful source of energy, with the High Strength 100% MCT Energy range. The Vegan Society Approved TIANA® 100% MCT Energy range includes two highly concentrated, 100% natural food supplements, TIANA® High Strength 100% MCT Energy and TIANA® High Strength 100% MCT Energy with Omega-3, which are both pure and powerful sources of energy for the body, as well as proven metabolism boosters.
Our 100% pure Medium Chain Triglycerides (MCTs), derived from TIANA® Fairtrade Organics premium raw extra virgin cold pressed coconut oil, are recognised to have the highest quality on the market. It contains all four essential fatty acids (C6, C8, C10, C12) to ensure energy is boosted up to four times longer than MCT oils containing only C8. TIANA® products which are made from sustainable agriculture are non-GMO, vegan and free from all allergens, including gluten, wheat, nut, dairy content, cholesterol, trans-fats and hydrogenated fat.
This unique formula works as a fast acting energy source for superior funtionality and is beneficial for people with diabetes, digestive issues and those seeking to maintain normal cholesterol levels.
TIANA® High Strength 100% MCT Energy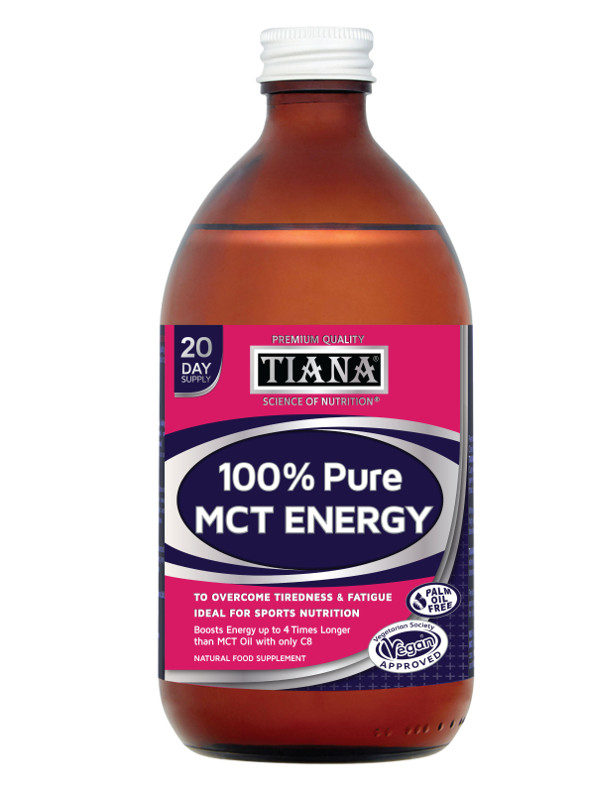 A natural energy and metabolism booster for all adults to overcome tiredness and fatigue, as well as enhance endurance during high intensity exercise. TIANA® High Strength 100% MCT Energy is the best supplement for sports nutrition, or athletes and body builders seeking to increase energy levels in conjunction with a well-balanced diet and active lifestyle.
20-day supply at RRP £11.99 for a 300 ml glass bottle / 30-day supply at RRP £17.99 for a 500 ml glass bottle
TIANA® High Strength 100% MCT Energy with Omega-3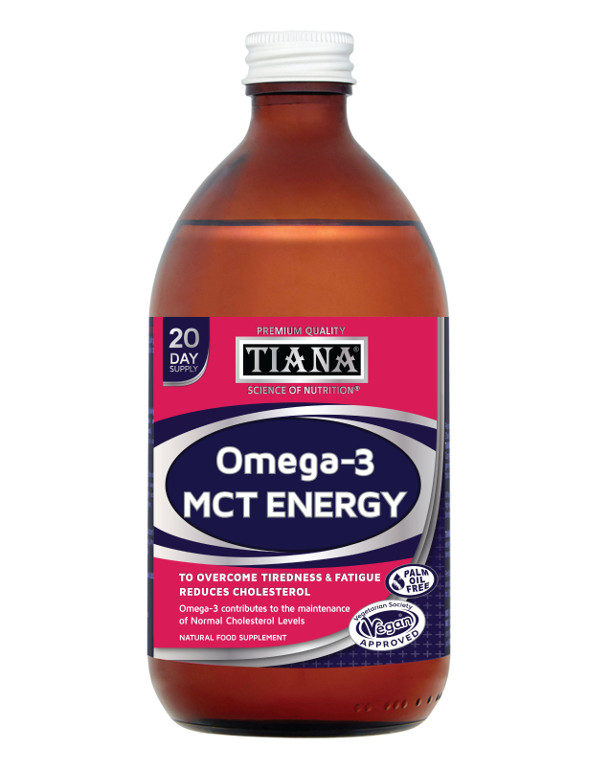 It is a doubled-action supplement to take control of cholesterol levels and rapidly reduce tiredness and fatigue. TIANA® High Strength 100% MCT with Omega-3 is enriched with 100% vegan Omega-3 ALA, which contributes to the maintenance of normal blood cholesterol levels. A daily dose of TIANA® High Strength 100% MCT with Omega-3 provides the required intake of 2g of Omega-3 to maintain normal cholesterol levels and improve overall health and wellbeing.
20-day supply at RRP £12.99 for a 300 ml glass bottle / 30-day supply at RRP £18.99 for a 500 ml glass bottle
Ideal for individuals who lead busy and hectic lives, the TIANA® High Strength 100% MCT Energy range is Vegan Society Approved and best consumed daily, as part of a balanced diet and healthy lifestyle. They're incredibly beneficial for those following a ketogenic or low carbohydrate diet to help the body run on ketones from fat rather than glucose from carbohydrates. For optimum results and a natural, sustained enegry boost, take a tablespoon (15ml) of the easy to use, flavourless liquid formulation after breakfast each day.
Keep your mind sharp, overcome tiredness and fatigue instantly and control your cholesterol levels with each of the innovative products of the Vegan Society Approved TIANA Science of Nutrition® range, renowned for their high quality, purity and innovative product formulations.
TIANA Science of Nutrition range ® is available from www.tiana-coconut.com and all good pharmacies and independent health stores nationwide.
Old Ezra Kentucky Straight Bourbon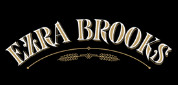 Recently released last fall, Old Ezra Kentucky Straight Bourbon has been aged a full seven years for a more robust flavor and is bottled at barrel strength of 117 proof. This allows the bourbon to develop bold, intense flavors with the perfect balance of oak, caramel, cinnamon and pepper, with a long, warm finish. Old Ezra has a deep caramel appearance and hints of leather, vanilla, oak and baking spices.
SRP for 750mL: $39.99
With boughs of Holly
Christmas continues at Dibor with the introduction of their beautiful handmade Christmas decorations, wreaths and garlands.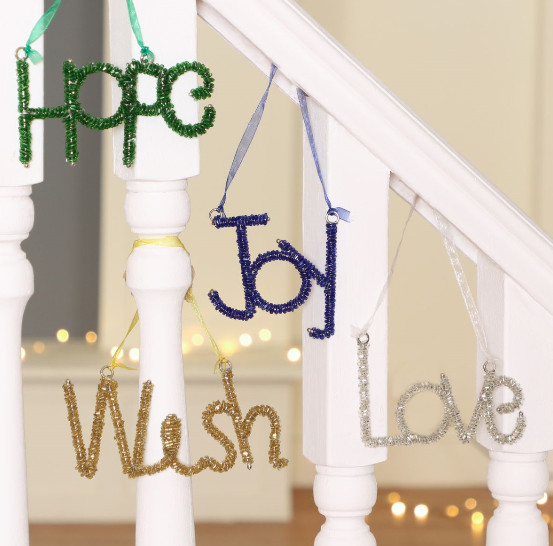 Dibor offer a beautiful range of quality, handmade Christmas decorations, perfect for adorning trees, large or small, this festive season. Their Prancing Reindeer and Sparkling Snowflake decorations bring traditional Christmas magic alive with intricate bead work, sequin detailing and reflective glass mirror pieces. Or for something a little more contemporary, the Embroidered Bird hanging decorations add a splash of colour and fun.
Pictured above: Set of 4 Christmas Wishes Hanging Decorations, £12.00.
Danish audio brand Libratone

From noise-cancelling earphones that are perfect for fitness fanatics, to 100% wireless smart speakers for those that never want the party to stop, Libratone has something for every occasion and every taste.
GIFTS UNDER £100
TRACK, £89
These budget-friendly, ultra-light (16g) wireless earphones have a 16-hour battery time, are sweat and splash-proof (IPX4) and made of tangle-free materials. These are the perfect choice for your more active loved ones. For a pop of colour, choose the Rose Pink set, or for a more monochrome look, they're also available in Stormy Black and Cloudy White.
GIFTS UNDER £200
TRACK Air+, £179
TRACK Air+ is the newest addition to Libratone's portfolio. These lightweight, true-wireless earbuds feature Active Noise Cancellation that automatically adapt to your surroundings, so you can zone out of reality and into your music – perfect for that trickier workout or long commute. TRACK Air+ come loaded with a host of innovative, yet intuitive, features and is designed in Libratone's trademark, elegant Danish design. Perfect for those always on the go, TRACK Air+ has a six-hour battery time, and a compact carry case that guarantees a further three full charges (24 hours in total). Available in Stormy Black or Cloudy White.
TRACK Air, £139
Launching this month, TRACK Air true-wireless earbuds are ultra-light, powerful and are packed full of helpful features. With a clever noise isolating design, TRACK Air let you plug in to your favourite music and podcasts for up to 8-hours on a single charge. For a further 24 hours of tunes on the go, simply pop the earbuds into their pocket-sized charging case – these are the perfect companion for those who love to travel. Available in Black, White or Pink, to suit any style.
TRACK+, £149
TRACK+ wireless earphones featuring Active Noise Cancellation, combine freedom with pure, authentic sound and a sleek, tangle-free design. Users can control how much of the world they let in whilst exercising, travelling or working, and with a quick charge deliver an 8-hour battery time. Available in Stormy Black or Cloudy White.
GIFTS £200 AND ABOVE
ZIPP MINI and ZIPP MINI 2, £279 / £229
Smart, wireless and portable, the ZIPP 2 and ZIPP MINI 2 are the perfect gift for those who are interiors obsessed, and for those who appreciate great sound and the latest technology, without compromising on design.
The zip-off case, available in four different colours, means this is the ultimate statement piece for any home. Amazon Alexa voice assistance is built in, and the 360° FullRoom® sound means you will enjoy full, rich sound wherever you are.
Q-ADAPT ON-EAR HEADPHONES, £219
Make sure your keep your loved ones looking and feeling chic, with the Q-ADAPT on-ear headphones. These stylish headphones are all about listener experience, featuring rich, powerful sound, adjustable noise cancellation, and intuitive touch controls.
With a modern Danish design and coming in three classic colours to suit every taste (Stormy Black, Cloudy White and Elegant Nude), the Q-ADAPT on-ear headphones mean you don't need to compromise on style to enjoy great-quality music. Users can choose how much of the world they let in, or keep out, with the Q-ADAPT on-ear's four-step adjustable noise cancellation. Share the joy of music with a friend by connecting to their set, or listen to their favourite music undisturbed, with the headphones' impressive 20-hour battery time.
Party Animal Releases New
NFL Color Rush TeenyMates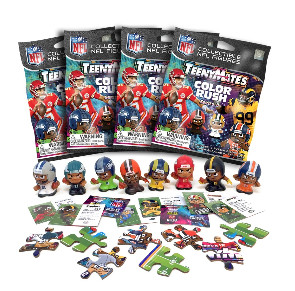 Westlake, OH – (Sept. 4, 2019) – The Rush Is On! Party Animal, Inc. kicks off the 2019-2020 football season with the nationwide release of its all-new NFL TeenyMates collection. This year's set features the NFL's top stars in the league's special edition Color Rush uniforms.
The NFL TeenyMates Series 8 includes representation of all 32 NFL teams plus rare, hard to find figures.
Bryan Cantrall, President of Party Animal, said, "TeenyMates are one of Party Animal's super fun collectible product lines. Each year there is greater anticipation and excitement over the release of our latest player figures. This year, we were able to offer an extra special twist on the collection with the NFL's cool Color Rush uniform styles."
The initial Blind Pack Bundle (MSRP: $19.96 for 4 packs) in the Party Animal NFL Series 8 lineup are packaged as 2 random 1″ NFL TeenyMates Color Rush player figures with Player Profile cards and 2 Double-Sided Puzzle Pieces. Each pack also comes with a TeenyMates Collector's Checklist for fans to mark off each figure as they acquire them. The puzzle pieces build to complete a 35-piece double sided illustration (mini poster on one side and a football field on the other).
Party Animal was sure to add to the fun by offering 6 Rare Figures in its Series 8. Fans will be searching for the: Red Glow in the Dark Patrick Mahomes (1 in 32 packs) Orange Jersey Baker Mayfield (1 in 64 packs) Classic Uniform Todd Gurley (1 in 128 packs) Amethyst Ice Quarterback (1 in 171 packs) Black Jersey Le'Veon Bell (1 in 256 packs) Metallic Gold Coach (1 in 512 packs)
In addition to the NFL Series 8 Color Rush Blind Packs, Party Animal also offers its special Locker Sets (MSRP $9.99) which are also blind packs, but they include 3 random 1″ NFL TeenyMates Player Figures along with 3 TeenyMates Lockers, Locker Stickers, Locker Room Bench and Water Cooler.
Party Animal recommends its TeenyMates for ages 4 and up. All of the TeenyMates sets, including MLB, NHL, Soccer, previous NFL Series', as well as Team Sets, Gift Sets, Locker Room Sets, Keychains, and Candy Dispensers are available at www.partyanimalinc.com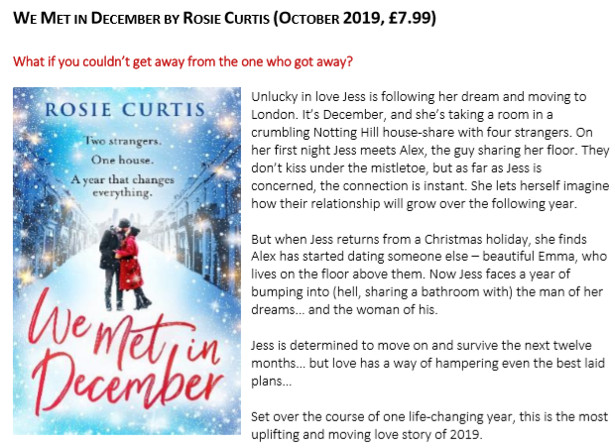 Marvel Avengers Black Panther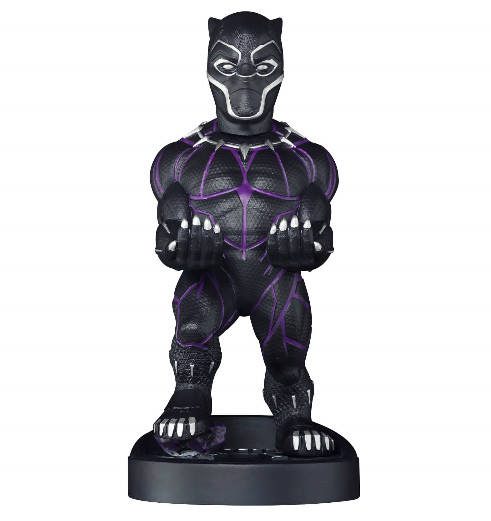 Wakanda forever with the ultimate games controller and phone holder. This Officially licensed Marvel Avengers Black Panther is truly collectable. Not only does he look stunning and in great form, this 8" Cable Guy holds most smart phones and games controllers.
Designed to look the part in any room, or near any computer the Black Panther Cable Guy includes a 3m optimum USB charging cable to recharge all of your devices for the epic battles ahead.
Cable Guys create awe-inspiring, must-have collectables and gaming accessories. With their amazing designs and exquisite attention to detail they provide a stunning finish to every one of their collectables. With an ever expanding universe, Cable Guys are certain to bring all your favourites to you.
The Marvel Avengers Black Panther Cable Guy costs £19.99 from Zavvi
New luggage brand redesigns a travel essential
OneNine5 launches a premium wash bag with detachable TSA approved liquid bag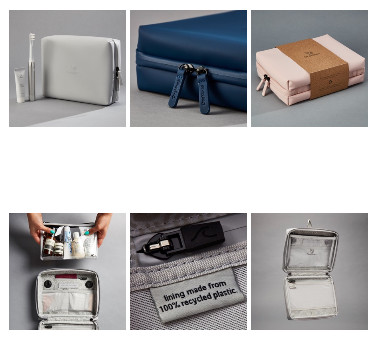 OneNine5 has launched a unisex & eco-conscious travel wash bag, to minimise the number of single-use plastic liquid bags required by 284 million* passengers at UK airports every year. The ambitious London based start-up want to make air travel easier for the thousands passing through airport security every day and encourage airports to do more to reduce single-use plastics offered to passengers. They have created a wash bag with a carefully considered layout that incorporates a reusable and detachable TSA approved clear liquid bag.
Built to match the needs of the modern traveller, the OneNine5 wash bag is an upgrade to the outdated wash bags widely available and is constructed full of clever features. Designed in Shoreditch, London – the bag has been made using a recyclable water resistant outer, whilst the lining is manufactured from a 100% recycled plastic lining.
image.png image.png image.png
Inside, you'll find a reusable and detachable clear liquid bag with easy release magnets to speed up the airport security process and avoid the need for single-use plastic liquid bags at airports. With seven separate compartments to maximise space, the wash bag also includes a zip-away hanging hook, a separate toothbrush holder, and a hidden waterproof compartment for valuables.
image.png image.png image.png
Giving equal consideration to the packaging – the product sleeve and shipping box are both made from 100% recycled paper, whilst the product wrapping uses 100% biodegradable plastic. As 63% of global packaging was made from plastic in 2017**, it's a small but crucial contribution to help reduce that number.
Alex Stewart, Co-founder of OneNine5 explains: "'The 'Attenborough Effect' has had a hugely positive impact on reducing single-use plastic bags in the Retail industry, but the same concern for single-use plastics hasn't been prioritised in UK airports. Whilst we accept that security is paramount, passengers are still encouraged to grab single-use plastic bags while passing through airport security. The threat of plastic to our planet is unequivocal, yet established brands and airports persist in their failure to recognise consumers' concerns and help them confront the plastic crisis."
With three bold unisex colours and a contemporary design, OneNine5 has created a wash bag that's stylish, practical and helping the modern traveller combat the war on single-use plastic. Partnering with Terracycle & reGAIN App, the company has created an industry first for luggage brands by offering UK customers a free-of-charge scheme to recycle or reuse the materials from their well-used OneNine5 wash bags.
OneNine5 has a clear mission to reduce single-use plastic at airports and create more environmentally sustainable luggage for consumers. This is just step one, "With 195 countries on the planet waiting to be explored, we want our customers to be able to explore these in style and minimise their environmental impact along the way." says Alex Stewart, Co-founder of OneNine5. "Existing luggage and fashion brands aren't doing enough to combat this fast-fashion culture and it's concerning. 90% of Millennials prefer to buy from brands that have environmentally sustainable practices*** so beyond the wash bag we've got big plans to design more eco-conscious products that make modern travel, hassle-free."
OneNine5 wash bags are available in three unisex colours; Havelock Blue, Komodo Pink and Moeraki Grey. They are available to buy at www.onenine5.com and Amazon UK now.
* Civil Aviation Authority, Airport Data 2018, March 22 2018
** Euromonitor International, Ethical Living: Plastic – Lose It or Re-Use It?, March 2018
*** Nuveen, Third Annual Responsible Investing Survey
Organic cushion covers, made out of organic linen. They work well with a nordic inspired decor.
www.emahls.de/en/cushions, Etsy shop https://www.etsy.com/de/shop/EmAhls?ref=seller-platform-mcnav&section_id=21895866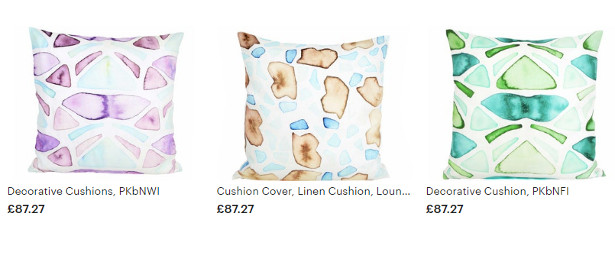 Gifts for book lovers: Organic bookmarks made out of recycled paper and printed with organic ink.
www.emahls.de/en/bookmarks/, Etsy shop https://www.etsy.com/de/shop/EmAhls?ref=seller-platform-mcnav&section_id=21018199
Gifts for pets: Organic toy mouses for cats. They are made out of organic linen and filled with recycled paper, organic couscous, organic catnip and organic natural wool balls. This encourages the cat to play with it.
www.emahls.de/en/organic-mouse-toy/?c=90, Etsy shop https://www.etsy.com/de/listing/715537181/katzenspielzeug-okologische-maus-fur?ref=shop_home_active_1&frs=1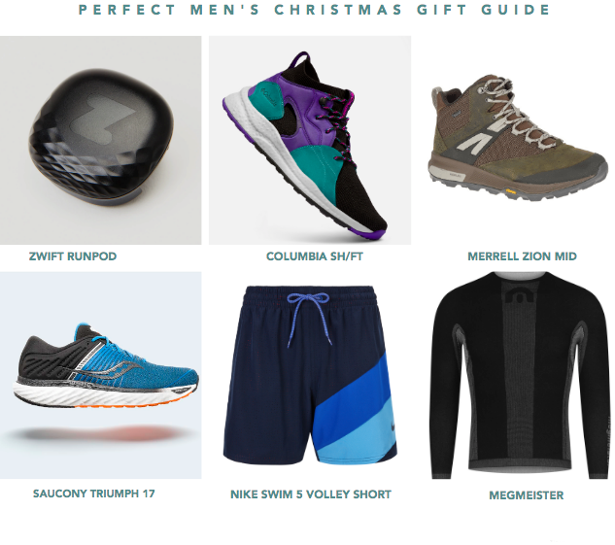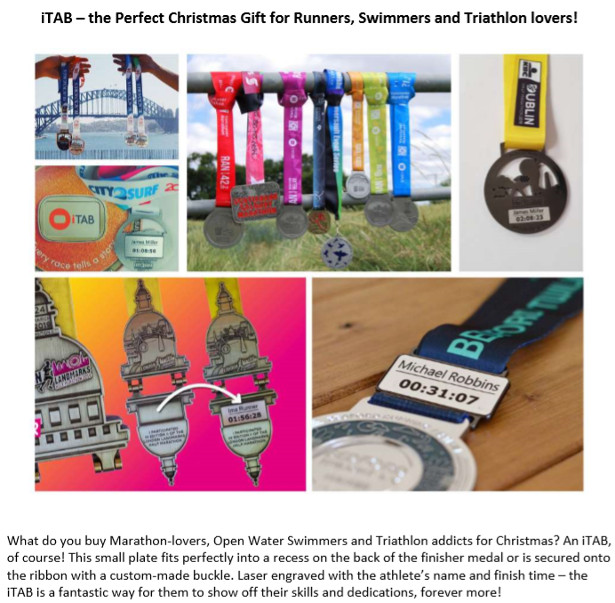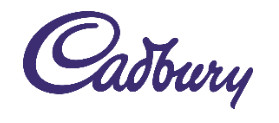 FACEBOOK | TWITTER | INSTAGRAM
We have exciting news for all the chocolate, protein AND peanut lovers out there; you can now enjoy NEW Cadbury Boost + Protein Peanut! Just when you thought Cadbury Boost couldn't get any better, the Cadbury Boost + Protein Peanut has the same combination of chewy Boost caramel enrobed in delicious Cadbury chocolate with peanuts and protein crisps for an added crunch.
Each bar has 12g of Protein, four times more than standard Cadbury Boost bars, and 32% less sugar, with no compromise to the delicious Boost taste.
Claire Low, Associate Marketing Director for Cadbury Countlines at Mondelez said: "People expect great tasting chocolate from Cadbury and we know Protein lovers don't want to sacrifice taste. We've made sure the peanut variant of Boost+ Protein packs a punch, both in taste and Protein."
Cadbury Boost + Protein Peanut bar is available for a RRP of £1.49 available in petrol forecourt and convenience stores.
To keep up to date on exciting news about Cadbury, visit www.facebook.com/cadburyUK or tweet @CadburyUK..
Hunter Brothers Coffee. First-class Coffee… www.hunterbrotherscoffee.com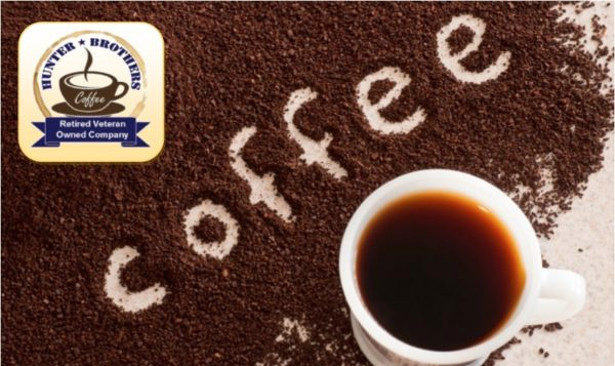 Hunter Brothers Coffee was established as a joint venture between two brothers from the northern area of Pittsburgh in 2016 who finally decided what they wanted to do when they grew up. Paul had retired after 21 years of military service and Tim was still in banking after 20years. The goal of the company is to provide a first-class coffee and to also help veteran and current military causes. 10% of each sale is set aside to donate to veterans and their causes. To date, we have donated over 2000 cups of coffee to the troops and donated money to local causes that has included Yellow Ribbon Girls and the Mustang Heritage Foundation.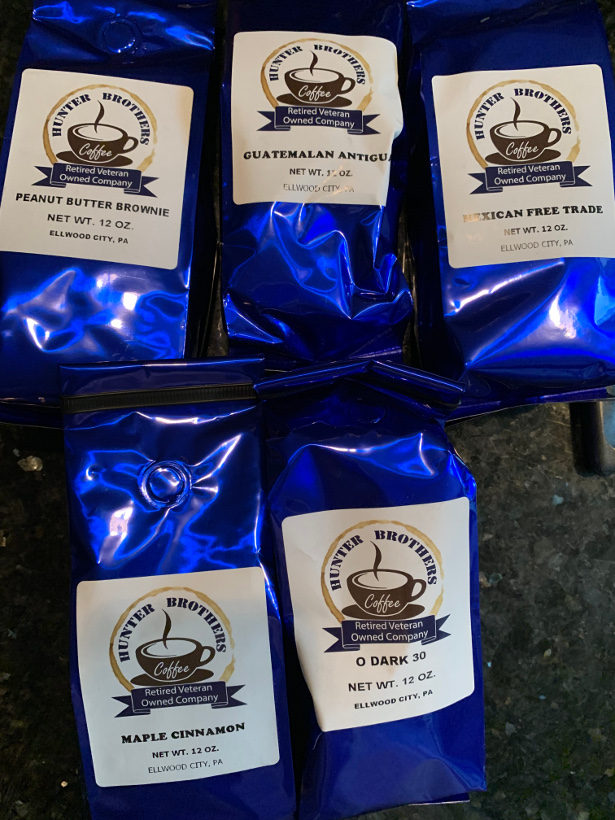 The best value is our newly added gift box packages. Coffee can be purchased one time or sign up for a monthly subscription.
Please feel free to contact us online at www.hunterbrotherscoffee.com, at 724-712-4379, via email at hunterbrotherscoffee@gmail.com, or check us out on Facebook: Hunter Brothers Coffee, if you have any questions. Service Disabled Veteran Owned Small Business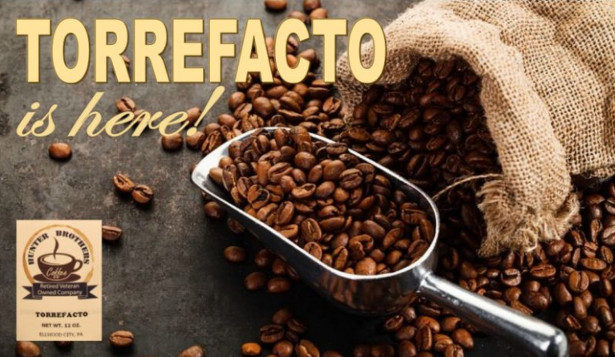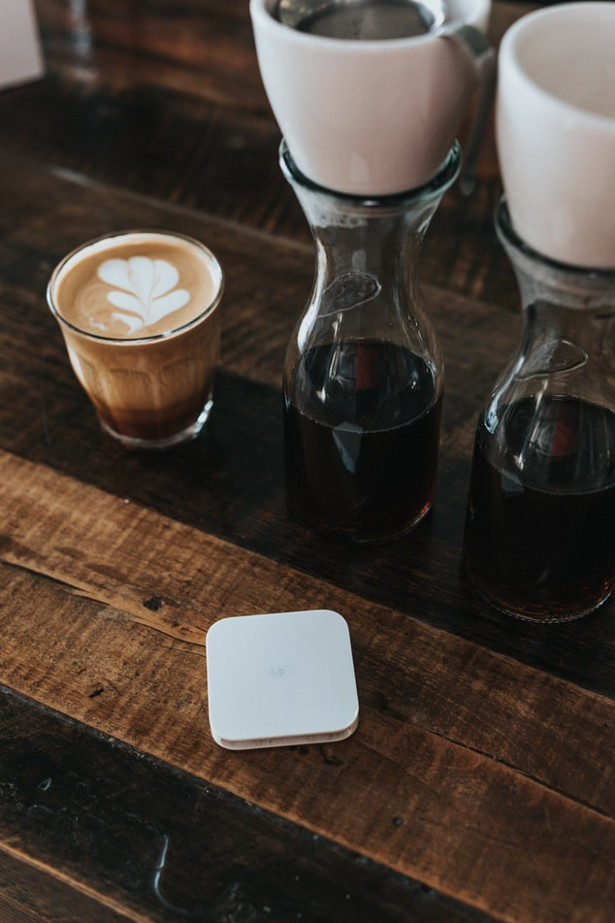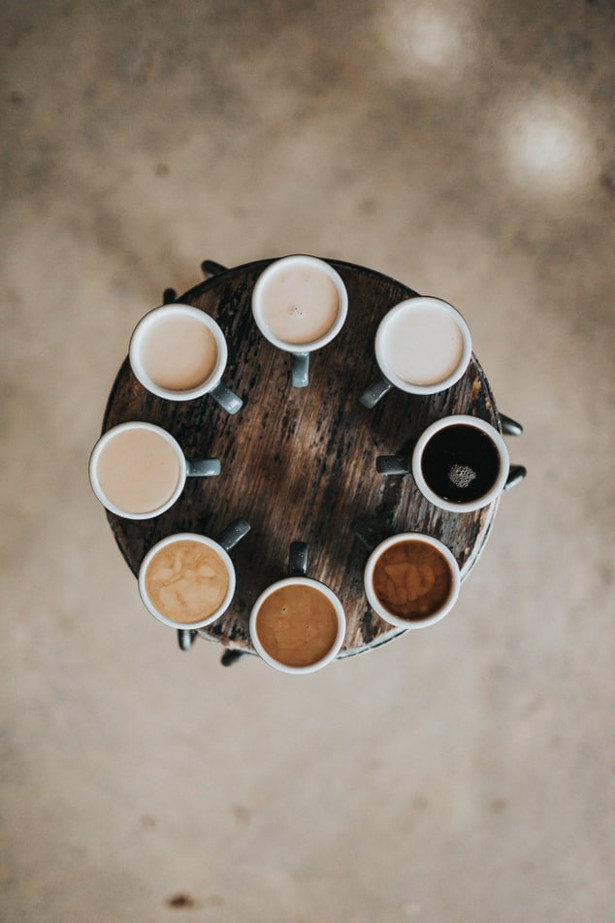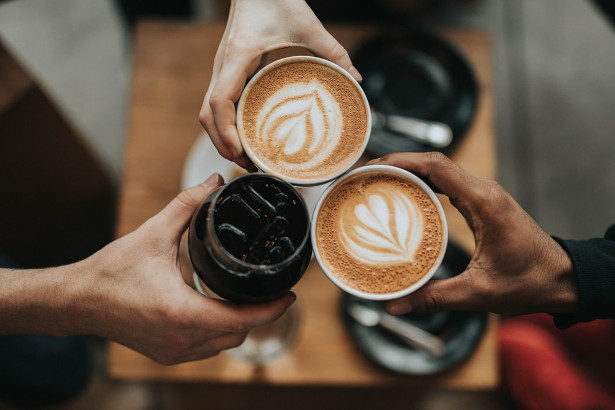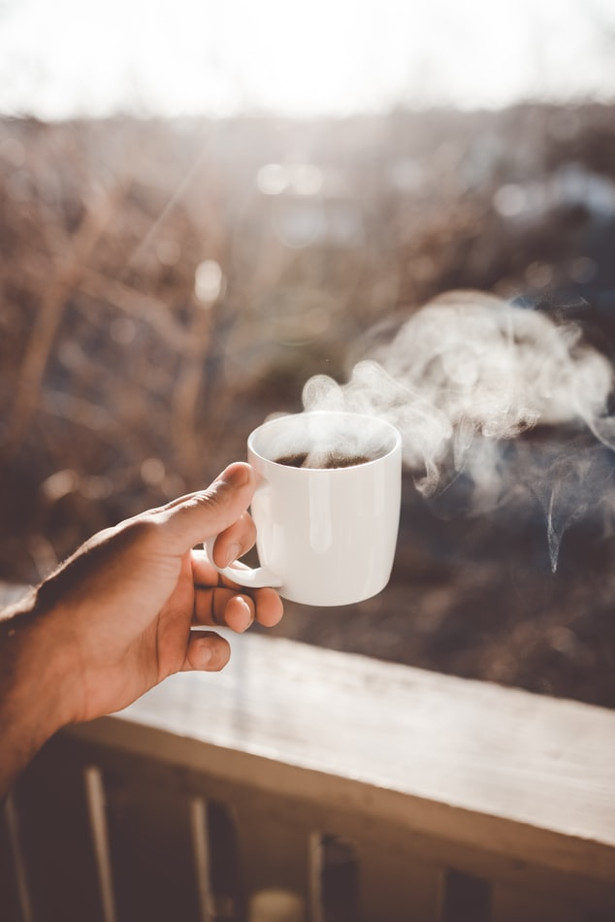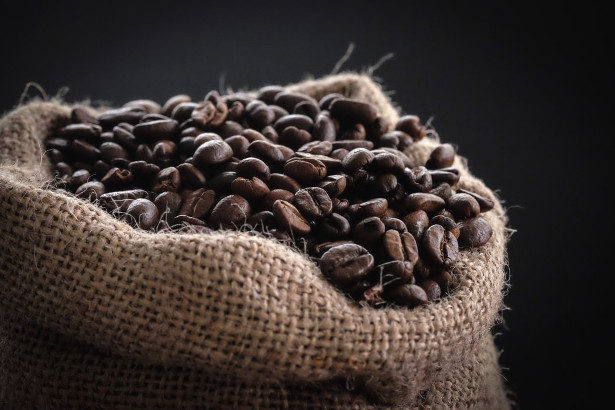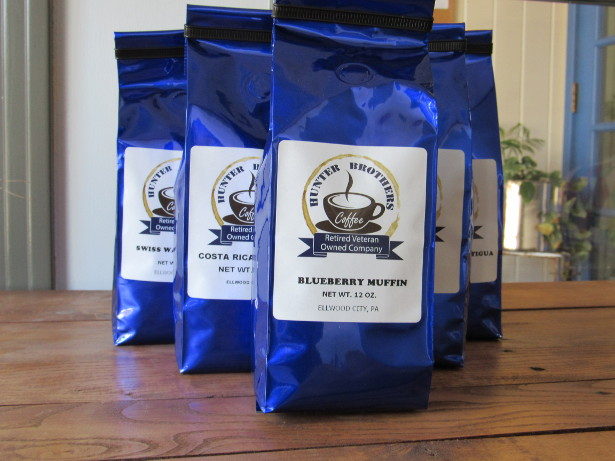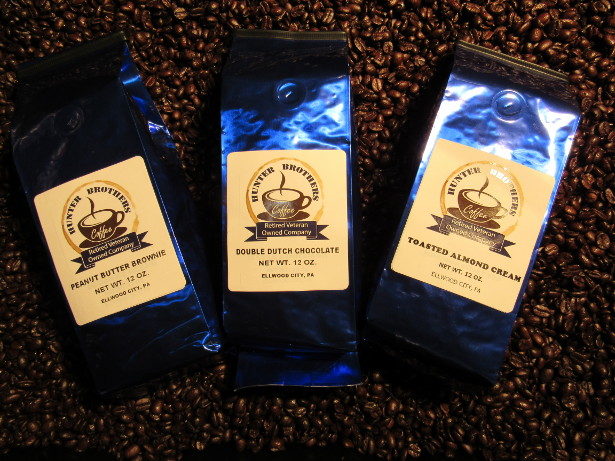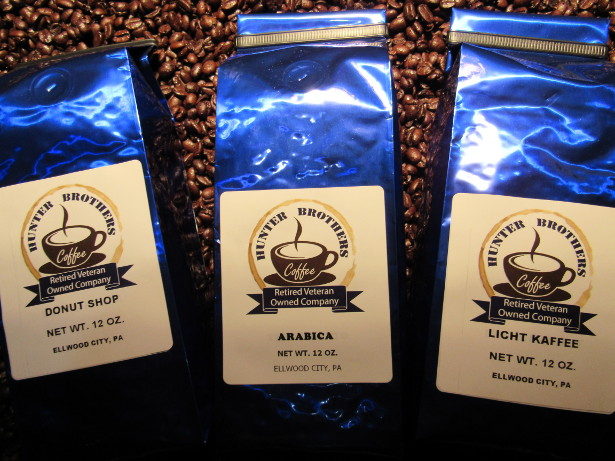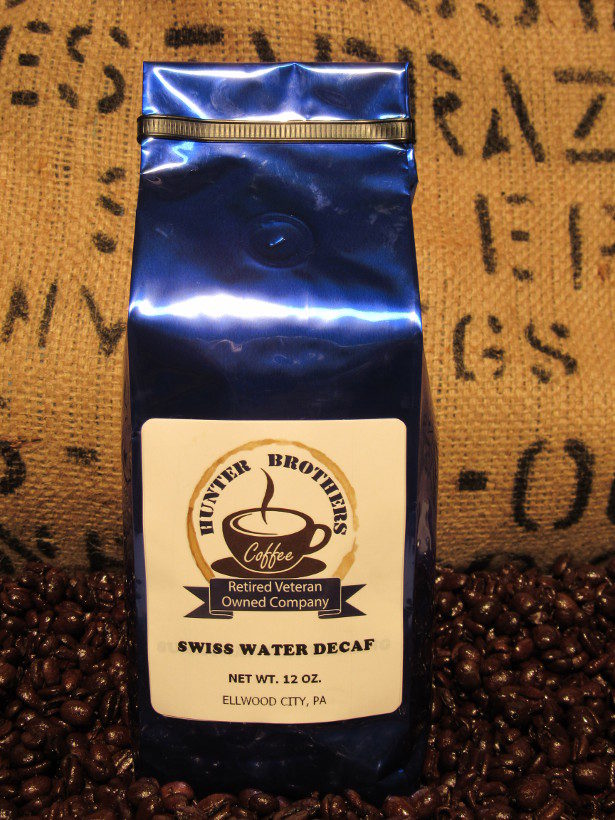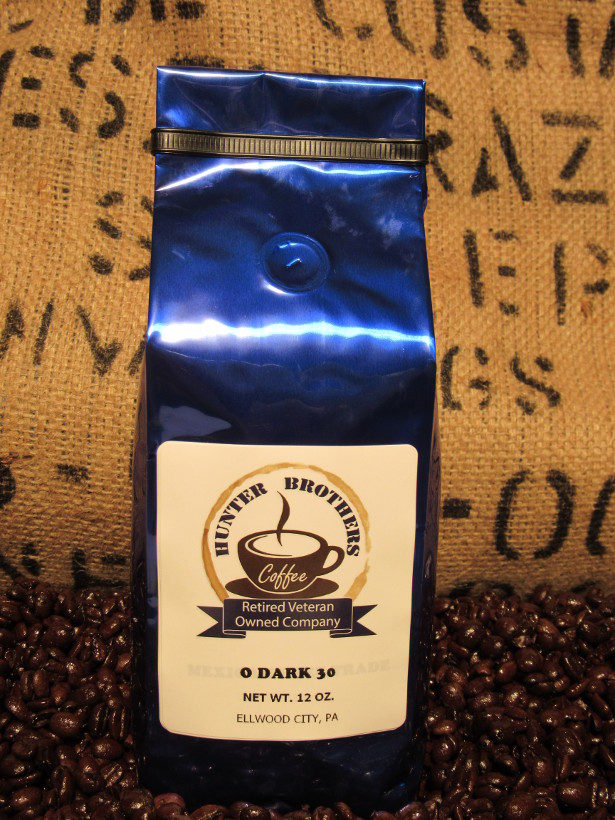 ClassPass gives members access to over 20,000 boutique studios, gyms and wellness experiences in more than 20 countries. Gift cards can be redeemed towards fitness options such as indoor cycling, boxing classes and more, as well as massages, beauty services, meditation sessions and recovery options. A busy working professional can book a last minute blowout or squeeze in a 45-minute cycling class, all through the app. Gift cards are available in any amount or currency and can be purchased here: www.classpass.com/gifts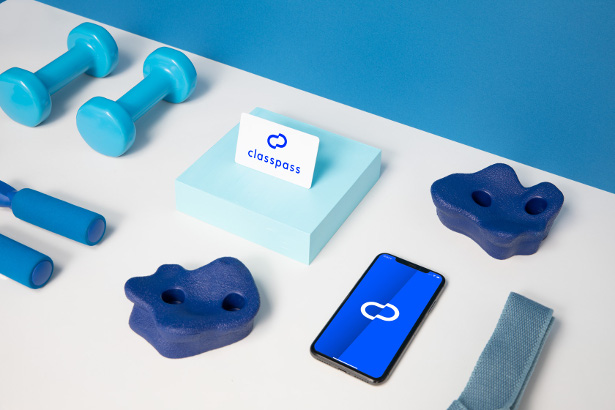 DELICIOUSLY TEMPTING TEATIME TREATS!
Biscuit Set – £19.95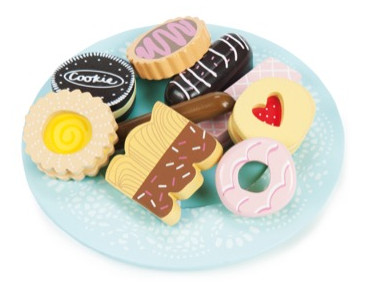 Throw the perfect tea party with the gorgeous Biscuit Set from Le Toy Van.
From chocolate fingers and delicately iced ring biscuits, through to the traditional cream-filled sandwich cookie, this mouth-watering set of nine hand-painted wooden biscuits ensures a show-stopping afternoon tea centrepiece for imaginative role play.
Perfectly sized for your little one, the delicious bakery treats can be served on the vintage-style doily patterned pastel blue plate – almost good enough to eat!
The Biscuit Set is part of the award-winning Honeybake toy collection which is designed to encourage creative and social play in a traditional style, while adding a fun, modern twist.
The biggest decision for little (and big!) taste buds is which biscuit to choose…
—
www.letoyvan.com