Help Dad Sit strong with a QOR360 chair. The QOR360 proprietary, ergonomic active-sitting technology will help his back pain and the problems that come with static sitting.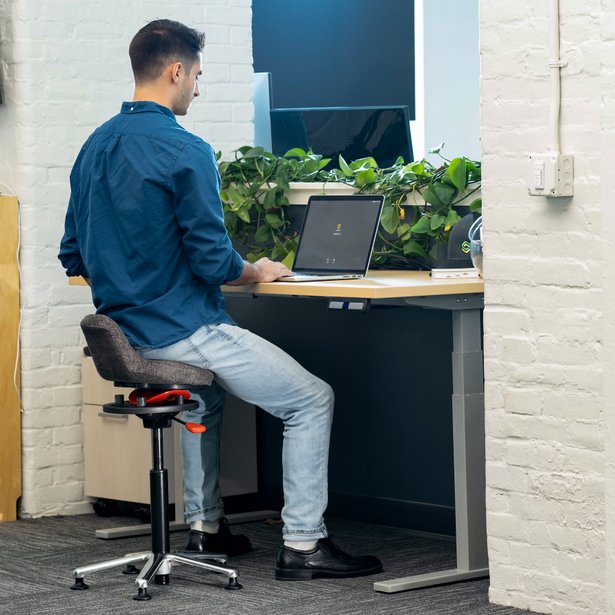 FACEBOOK | INSTAGRAM | TWITTER | LINKEDIN | YOUTUBE
QOR360 is dedicated to changing the way the world sits. Active sitting is the solution to the sedentary lifestyle we've become accustomed to.. In terms of fitness, there are a number of studies that Dr. Osler discusses in his blog that explore how minor movements throughout the day can be more effective in reaching fitness goals than just working out for half an hour. We even have a testimonial from an Ariel user who has lost a great deal of weight and gotten off some of his blood pressure medications due to the introduction of an active chair in his day to day life. To find out more about this weightloss and other testimonials please visit this url >> qor360.com/active-chair-testimonials
QOR360 Ariel
$375-$440
Featuring a revolutionary seat design created with the office in mind, the Ariel embodies everything that we've learned about active sitting over the last three years: patented RedRocker™ technology, adjustable height, and a sleek, firm seat comfortable enough for all-day sitting. The Ariel comes with feet, and wheels can be added for an additional $15. The Ariel fits into anyone's lifestyle and workflow. Nominated for the A'Design Furniture Award 2020.
Company Overview
Founded in 2016 by Dr. Turner Osler, QOR360 is trying to change the way people sit because its bad for us. By creating a patented design that allows a seat top to move in all directions, Dr. Osler made an active chair unlike anything else on the market. The founder saw sitting as a public health emergency, and so set out to create an affordable solution.

Shinesty's Ball Hammock Boxers are perfect for Father's Day Gifting.
With a pouch to secure your boys in any situation, micromodal material to keep ya comfy, and a subscription service that will deliver undies to your door every month, it's the must have boxer for any male that values their Crown Jewels. You can find the full collection at :- www.shinesty.com/collections/guys-boxers
INSTAGRAM | FACEBOOK | TWITTER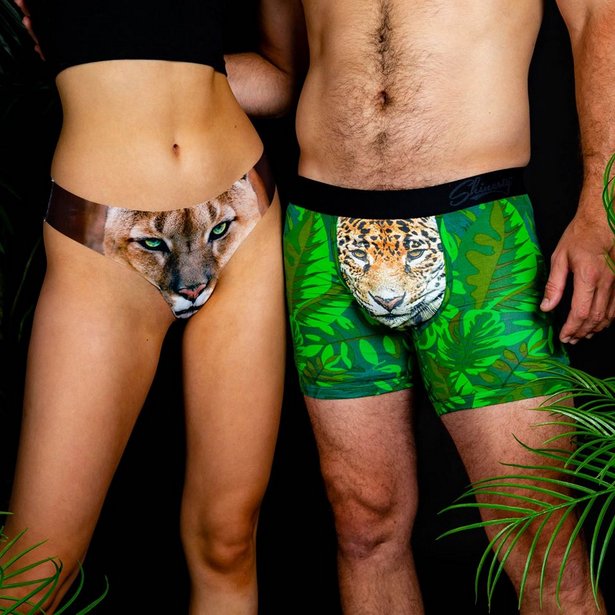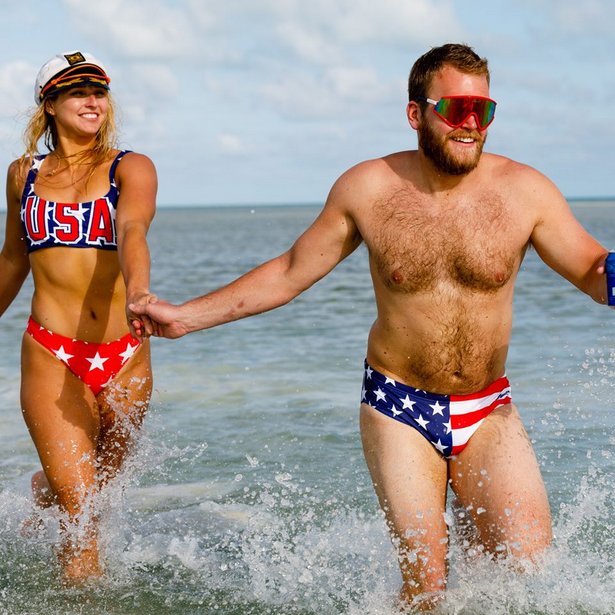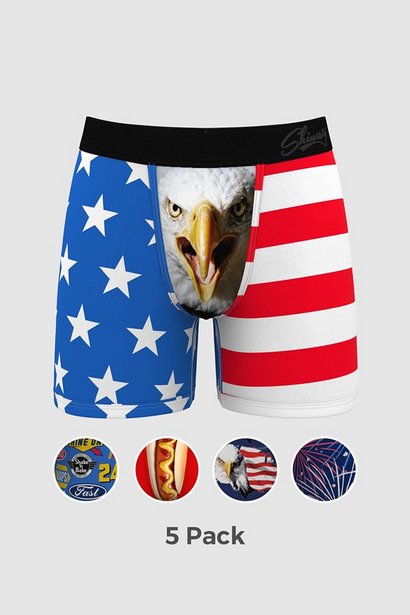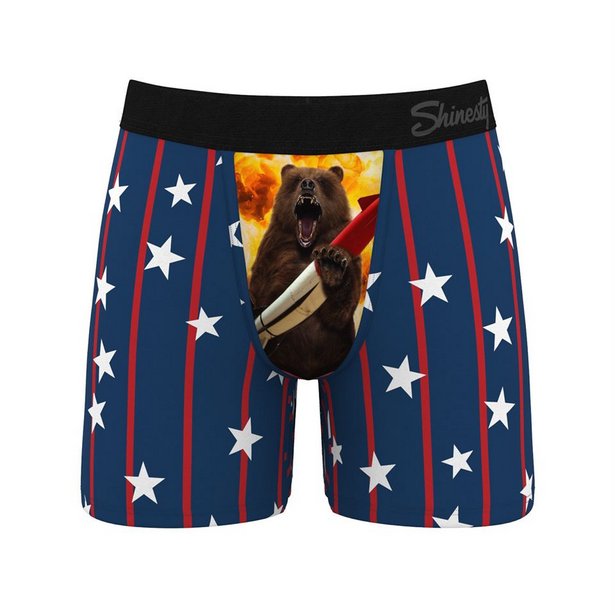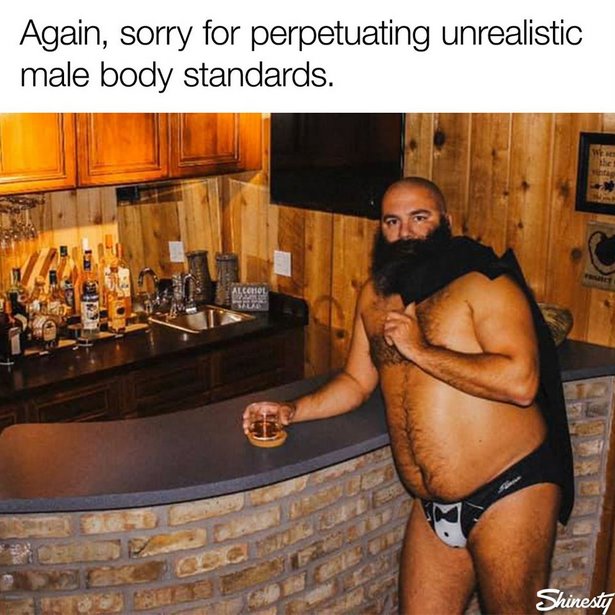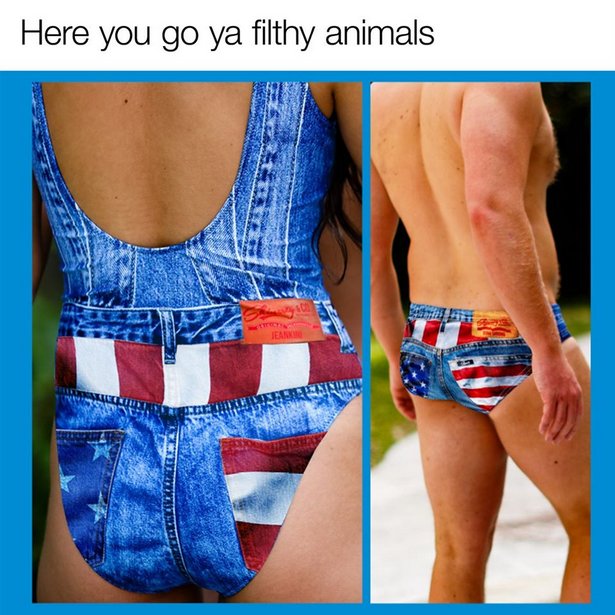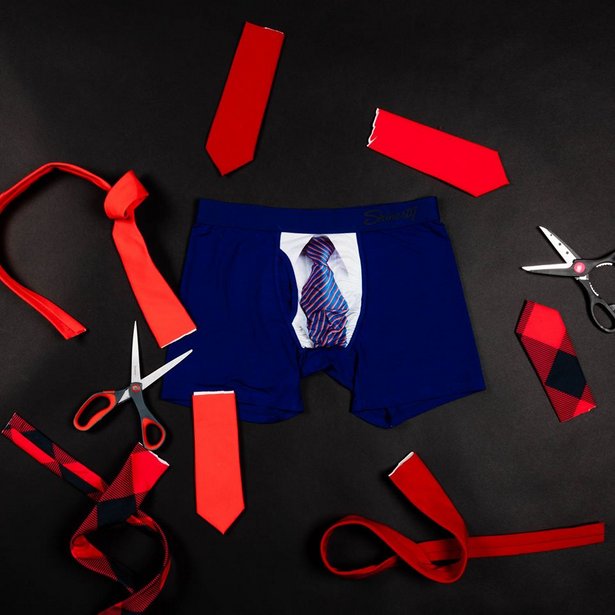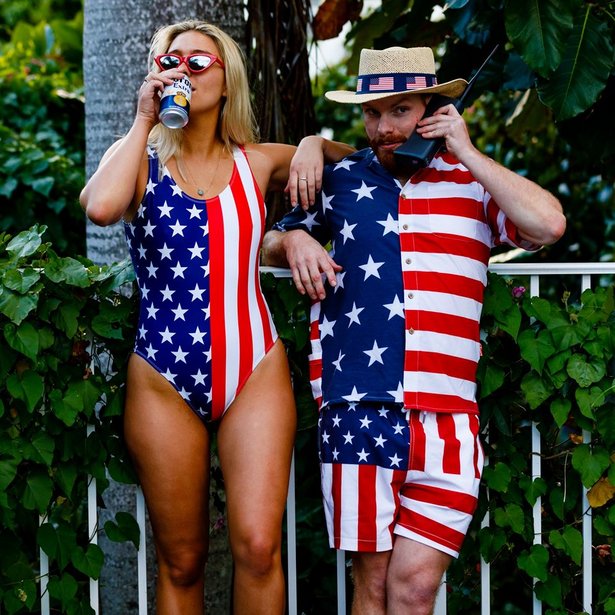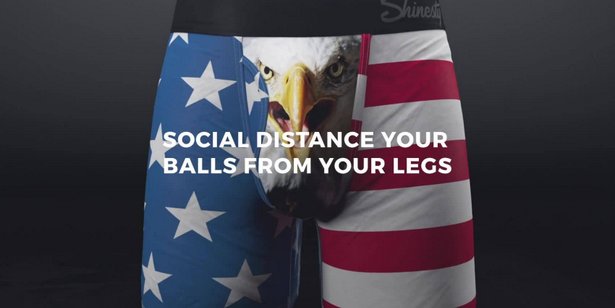 Inspired By Rugby Legends
CLASSIC RUGBY UNION & RUGBY LEAGUE by ELLIS RUGBY . www.ellisrugby.com . A Pride In The Jersey Company.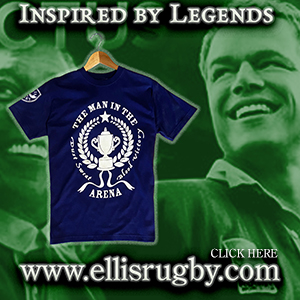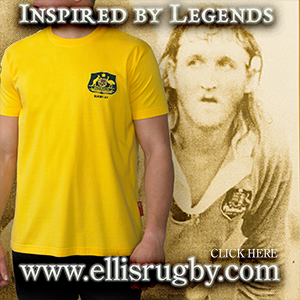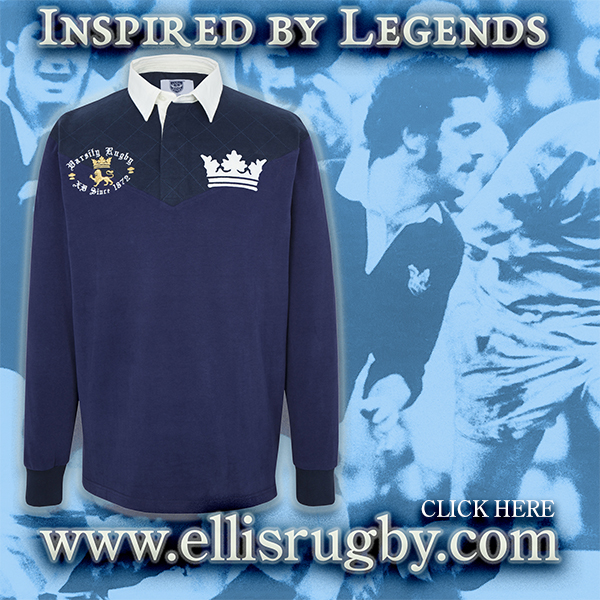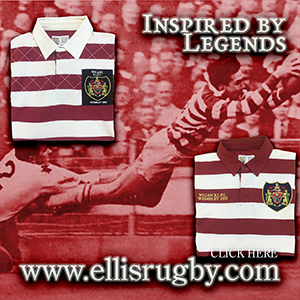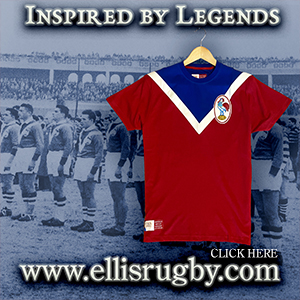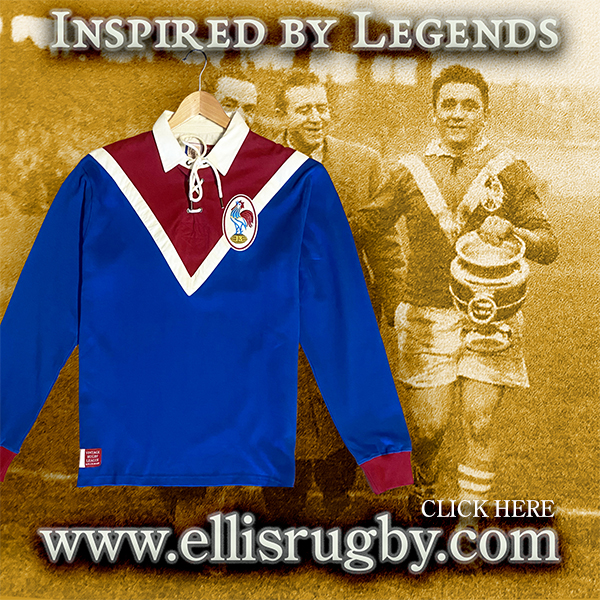 Happy Father's Day – why not celebrate with a dram, or two, or three! From super premium malt whisky distilled in the foothills of the Himalayas to an iconic blended Scotch or for something a bit different, an English Single Malt. These whiskies make for a truly special gift to suit all whisky palates: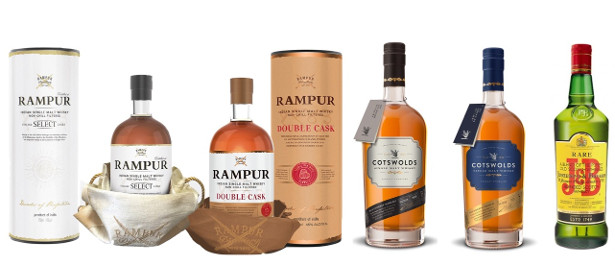 Rampur Select Indian Single Malt Whisky
This super premium malt whisky is distilled in traditional copper pot stills, matured at Rampur Distillery, India's largest and oldest distillery dating back to 1943, in the foothills of the Himalayas and then non chill-filtered and bottled at 43%.
The unique distilling location of the Himalayan foothills exposes the whiskies to polar opposite climate conditions throughout the year, with the flavour of the famous Indian Summer giving Rampur Whiskies an added dimension and depth. Indian whisky matures significantly more quickly than other whiskies, such as Scotch and Irish Whisky.
Rampur Indian Single Malt Whisky is smooth, with a mellow taste with a long-lasting finish. It is distinctively malty, with creamy vanilla taste with hints of apricot, apple and sweet and wine-like finish
RRP: £49.95 for 70cl (ABV 43%) Available from: thewhiskyexchange.com
Rampur Double Cask Indian Single Malt Whisky
Rampur Double Cask Single Malt is a hand crafted single malt whisky matured in hand-selected American Bourbon barrels as well as European Oak Sherry casks chosen by Master Distiller, Anup Barik.
Distilled in traditional copper pot stills, the malt matures for two-thirds of its life in handpicked American Bourbon Barrels and a third in European Oak Sherry Casks at India's largest distillery and is then non-chill-filtered and bottled at 45%. The combination of Rampur's unique distilling and the double cask maturation process, sees this luxury Single Malt taking traditional Indian heritage and rooting it in contemporary culture. Delicate balsamic vanilla notes from the American white oak compliment the full-bodied aroma whilst rich caramel, dried dark fruits and spiced tonality from the European oak add to the depth of flavour.
RRP: £60 for 70cl (ABV 45%) Available exclusively from www.thewhiskyexchange.com
Cotswolds Single Malt Whisky
Award winning Cotswolds Single Malt Whisky was launched in October 2017, and is the first whisky ever distilled in the Cotswolds. The distillery uses 100% locally grown, floor-malted barley and matures the whisky in first-fill ex-Bourbon barrels and reconditioned red wine casks. This English whisky is rich, fruity and sippable with notes of honey, Seville orange marmalade and dark red fruits. Each bottle lists the barley variety, harvest year and local Cotswolds farm it was grown on.
RRP: £44.95 for 70cl (ABV 46%) Available from: waitrose.com, majestic.co.uk, thewhiskyexchange.com, Harrods, Laithwaites and cotswoldsdistillery.com
Cotswolds Founder's Choice Single Malt Whisky
This cask strength release from the Cotswolds Distillery comes from their founder Dan's favourite casks: shaves, toasted and re-charred American Oak red wine barriques. These uniquely active casks give a rich and intense maturation to the distillery's fruity spirit, offering toffee, oak and red fruits, and a beautiful, deep colour.
Cotswolds Founder's Choice Single Malt Whisky was awarded 'Best English Single Malt' at the World Whiskies Awards 2019
RRP: £64.95 for 70cl (ABV 60.4%) Available from cotswoldsdistillery.com, Master of Malt and The Whisky Exchange.
J&B Rare Blended Scotch Whisky
J&B Rare has been distilled, blended and bottled in Scotland since the 1930's and is a blend of 42 malt and grain whiskies. The heart of J&B Rare is formed from the finest Speyside malts including Knockando, Glen Spey, Auchriosk and Strathmill. The blend is returned to the cask for a further three years' maturation which brings together the bold flavours of the single malts with the lighter grain whiskies adding fullness and depth to the blend.
This iconic whisky has become a recognised symbol of sophistication around the world and has transformed tastes and perception of blended whisky. J&B Rare is smooth with an elegant taste, fruity and aromatic on the nose and has a flavour that layers rich fruitiness and vanilla. As it is lighter than single malts it is the perfect addition to the cocktail cabinet.
RRP: £22.50 for 70cl (ABV 40%) Available to purchase from: Waitrose, thewhiskyexchange.com masterofmalt.com and Justerini & Brooks.
Bunch of Animals Underwear
www.bunchofanimals.com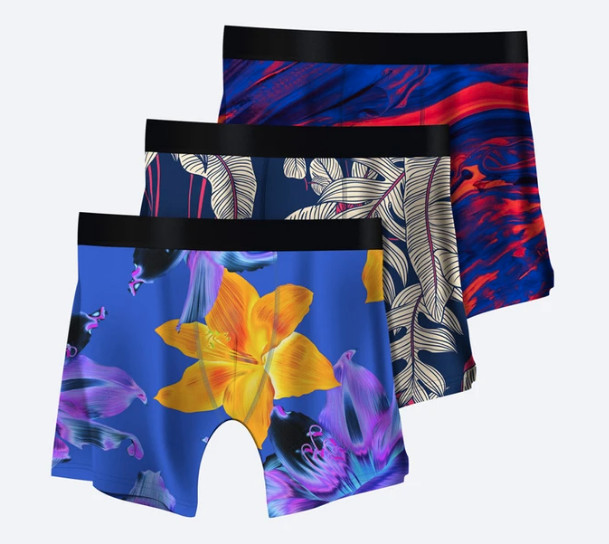 Check out these usp's!
Great Patterns in 4K Digital Prints
Sweat-Wicking & Breathable (50% more water-absorbent than cotton)
Made from Micro Modal (3x softer than cotton)
Shrink-resistant
Best-Seller is the www.bunchofanimals.com/collections/best-mens-underwear/products/boxer-briefs-3-pack-psychedelic-ficus-color-swirls
LGBTQ+ Friendly
100% Satisfaction Guaranteed
Try BOAs risk-free today. If you're not 100% satisfied with your first pair of our boxer briefs, we promise to make everything right. If you have any questions, before or after purchasing.
AutoERASERS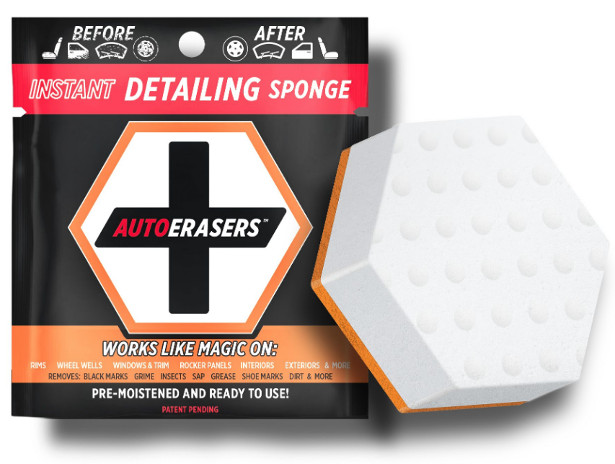 What dad doesn't love his car? Help him keep it clean with AutoERASERS, an instant pre-moistened detailing sponge! AutoERASERS is the answer to quickly and effectively removing scuffs, dirt, grime (and even stubborn sap, bugs, and bird droppings!) from the exterior and interior of his vehicle. AutoERASERS unique two-sided hexagon shape features a cleaning pad on one side and a soft shammy on the other. Perfect for instantly cleaning windows & glass, trim, wheels, rims, grills, white walls, and more. Convenient, mess-free, and disposable, AutoERASERS are a must-have for dad's glove box! For more information, visit.www.ftibrands.com. Available at Amazon.
ToppCock
Useful and Affordable Father's Day gifts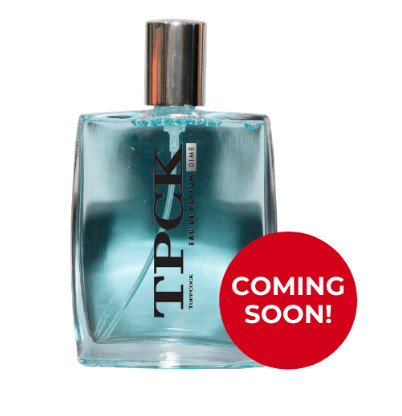 ToppMan is dedicated to a skincare and hygiene line, formulated for men and have served as popular gift products.
Some of their best sellers that could help you are the ff:
1. Dime Perfume for Men toppcock.com/product/dime-perfume/
-> A masculine scent that is fragrant but not overpowering..
2. ToppCock Facial Scrub – toppcock.com/product/tpck-toppcock-black-sand-facial-scrub/
-> A daily cleanser made with natural bamboo charcoal to remove dirt and mint for a refreshing menthol feel. It has a gritty texture, but not harsh. Enough to feel that your face is experiencing a gentle scrub and is made with salicylic acid to remove acne.
3. All-in-One Shower Gel toppcock.com/product/all-in-one-shower-gel/
-> This is perfect for men looking for a product that is multi-purpose. It works for both hair and body for convenience, is made with tea tree oil and aloe.
4. ToppCock Silver Leave On Hygiene for Man Parts – toppcock.com/product/toppcock-silver/ -> This has been our best seller for years. It helps keeps men's privates clean and fresh.
They have a wide array of products that can be found on their website here: toppcock.com/toppshop/.
They also have their products at Amazon on www.amazon.com/ToppCock-Silver-Leave-Hygiene-Neutralizer/dp/B00H1P4HGA#customerReviews. With a customer satisfactory rating of 4.1 out of 5 stars, they're happy to endorse that their product is one of the best in quality as well as affordability. They are located in the US and ship both internationally and locally.
Their products, though marketed for men is also popular with women who have tried it.
INOX men's jewelry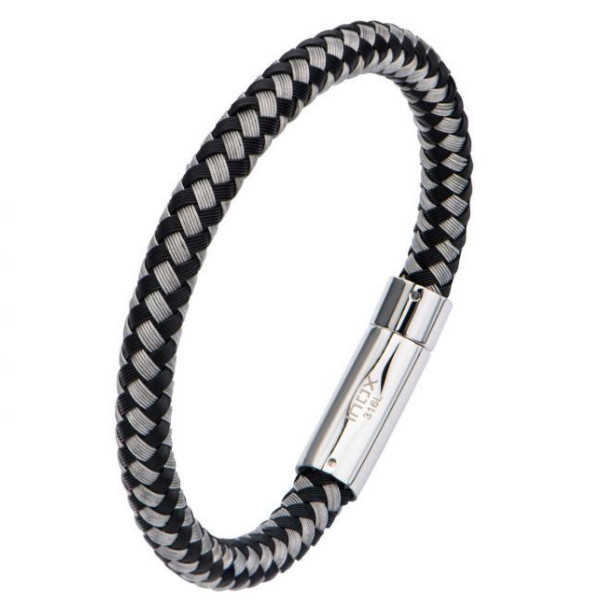 New men's jewelry styles launched in time Father's Day. They have looks for every day, and suggestions for new pieces from each collection.
Moroccan Magic is Steve Wozniak's favorite lip balm? He loved their lip balms so much that he even tweeted about them!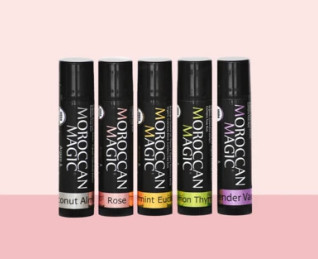 Their gender-neutral flavors make for the perfect Father's Day Gift and are available on Amazon Prime + MoroccanMagic.com.
Flavors like their Unscented, Coconut Almond to Peppermint Eucalyptus, Manuka Honey and Lemon Thyme make for the perfect gift for any guy on your list.

Check out this little personalized picnic tray which actually would be really great for dad in his office! >>
My Rolling Tray at www.MyRollingTray.com.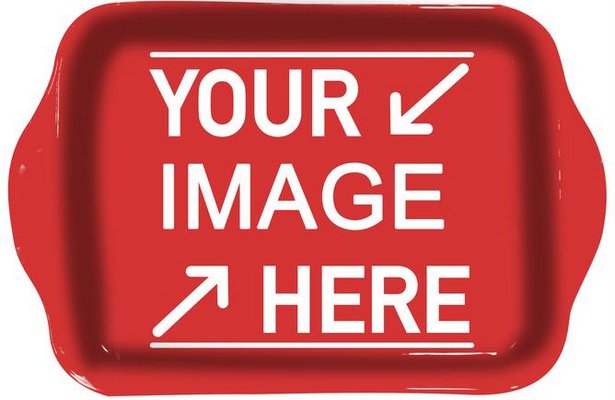 My rolling Tray make special custom trays for people who want to use them as decor, a small tray set or gift it to someone special. This is a really great way for people to remember you. Sending them a gift like flowers or a gift card is something anyone can do. A nice tray with a special image will make sure whoever you gift it too knows you have been thinking of them. They can either put it in their China cabinet or on the piano. They can even be used for mini coffee or tea parties. You can add any picture you want on these polymer trays. You can even give it to a kid to use as a plate with their favorite superhero on it. Process:Making a custom image tray is super easy. Simply upload the picture, make the purchase and you will get a 5″ x 8″ tray sent with any image you picked!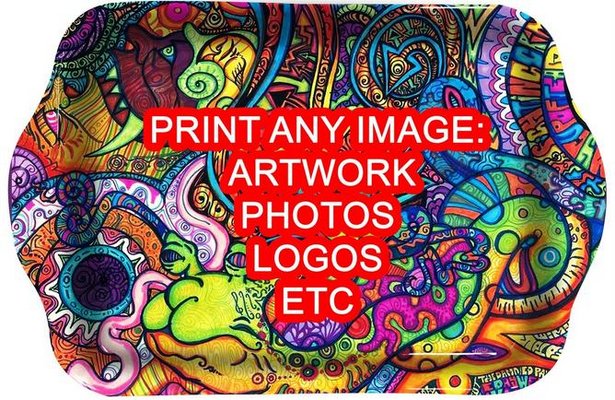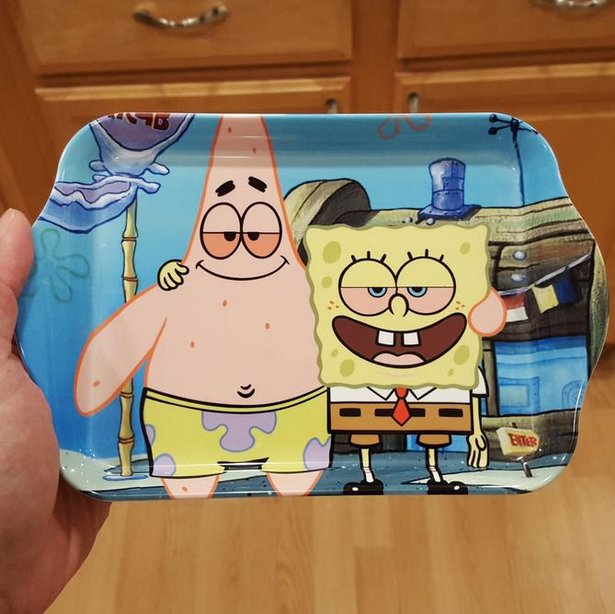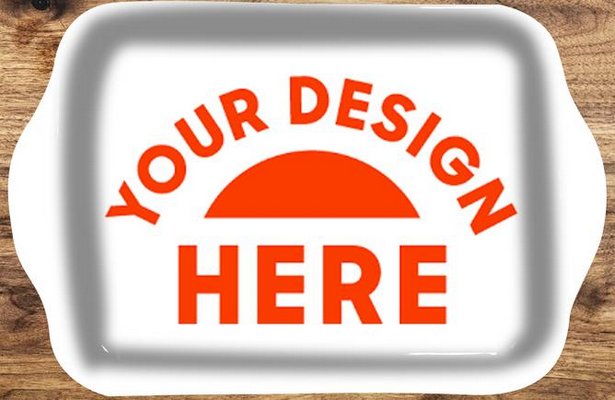 Such a great gift >> Joseli – 100% Natural Mulberry Luxurious Silk Pillowcase with Free Sleep Mask | Classic Size: 20 x 26 in | 22 Momme | Organic, Pillow Cover for Healthy Skin and Hair, Hypoallergenic Color: Ivory
On Amazon. www.amazon.com/Joseli-Star-Pillowcase-Standard-Hypoallergenic/dp/B081X9XZ7W
These pillowcases come in standard sizes only and in 3
colours ivory white, silver grey and light pink). Each purchase comes
with and a free 100 per cent genuine silk eye mask (black) . They are
packed in a lovely gift box with care instructions.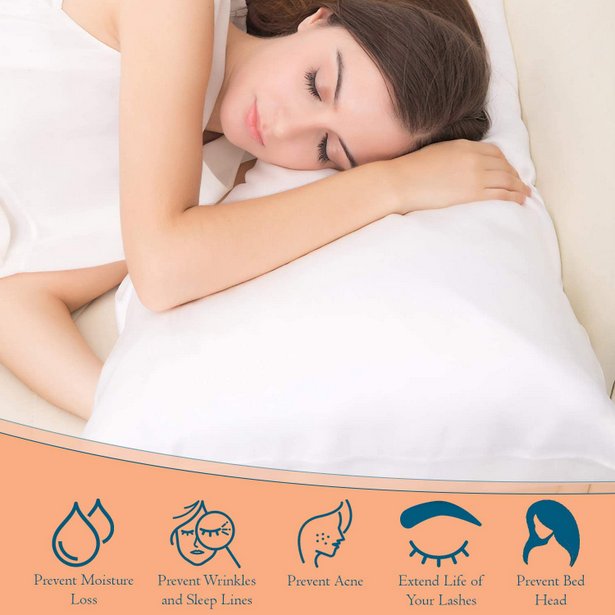 22 MOMME SILK PILLOWCASE: Joseli mulberry silk pillowcase designed with both sides made of 100% natural 22 momme pure silk. We used top-grade organic, breathable silk fabric, which is perfectly suitable for sensitive skin and hair care during the sleep. The super-soft, comfortable and cool surface of the pillowcase makes your sleep deep and relaxing and prevents bad hair and face.
SAFE FOR EVERYONE: We use top-grade high-quality organic mulberry silk and new, most advanced manufacturing technologies to manufacture our pillowcases. Our silk fabric has 18 kinds of organic ingredients that improve skin cells' metabolism and help to keep the healthy moisture level of your skin. Our fabric is completely hypoallergenic and creates additional resistance to dust, mites, fungus, and mold so you can be sure that you receive the protection along with the comfortable deep sleep
ULTRA SOFT AND SMOOTH: What makes our pillowcase so special? The silk fabric makes our pillowcases super smooth and soft. You will feel that your skin and the hair will have less friction with the pillow, and your sleep will reach completely new heights. A smooth surface of silk significantly reduces facial wrinkles, prevents dry and knotted hair and reduces hair loss. Also, natural silk never conducts static electricity and we add a free silk eyemask for completeness.
PERFECT DESIGN: In Joseli we care about everything including design. We designed the most stylish and practical pillowcases ever made. Our pillow covers have hidden zipper design so you can use any side of the pillow without feeling zipper. The design is perfect to keep the pillow inside the case and it's extremely easy to put the pillow inside. To complete your satisfaction, we have included an eyemask made completely of silk.
100% MONEY BACK GUARANTEE: If you feel due to any reason that you are not happy with your purchase, let us know and we'll send you a full refund with no questions asked.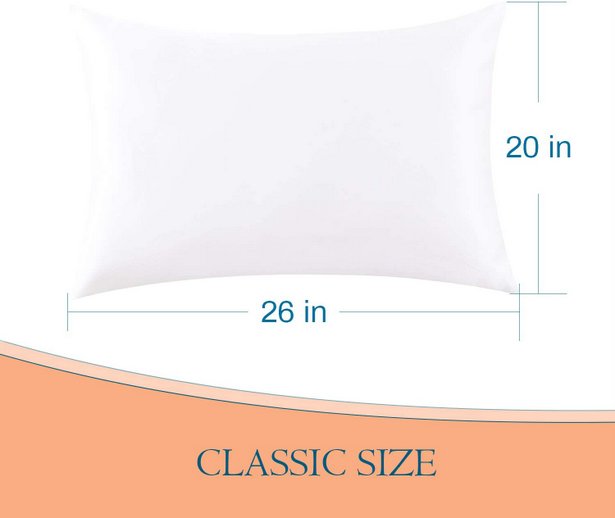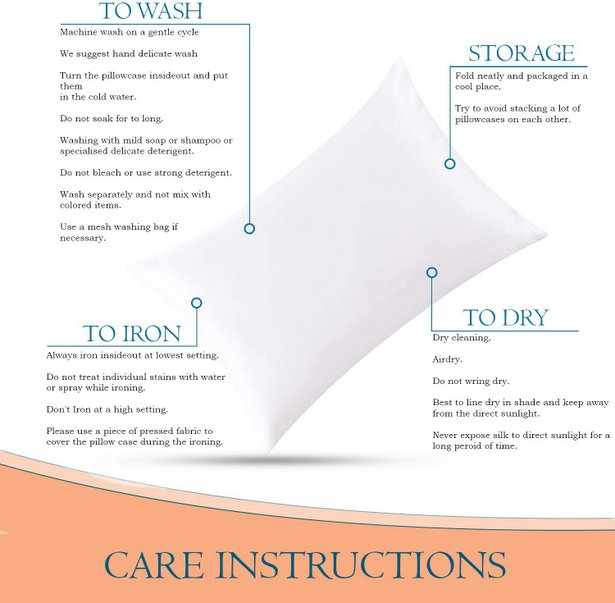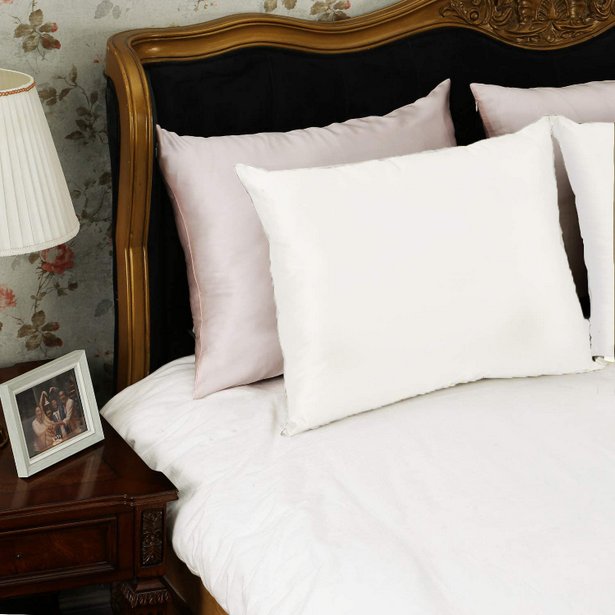 MENDI:
Pro Massage Oil
PRICE: $90.00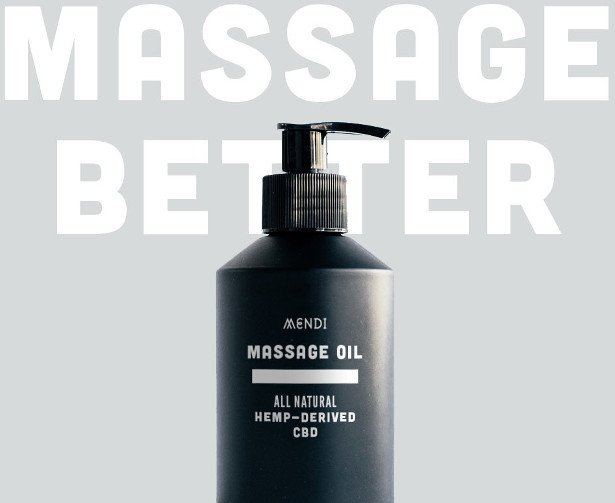 Mendi's CBD Massage Oil uses all naturally-formulated oils known for its powerful role, delivering relief deep into nagging joints, tissues, and muscles. A mix of unique oils and terpenes combines for a strong, earthy, deep scent reminiscent of a fresh pacific northwest forest and the plants that make up the ingredients. The heat and effect provide an experience for your senses, taking your mind to the great outdoors right where it needs to be — free and clear of the noise, and ready to recover.
—
All-Natural Hemp CBD Gummies
PRICE: $22.50
Mendi's All-Natural Hemp CBD Gummies come in a 25mg dose of CBD. They are Gluten-free, non-GMO, USA-grown and 3rd-party tested–proving their status as athlete-built and approved from the ground up. They're made with the highest quality of ingredients and nature's best. They also taste great and are helpful for sleep.
PARTAKE BREWING:
Discovery 5-Pack
PRICE: $18.00
Partake's Discovery 5-Pack provides all of Partake's award-winning craft non-alcoholic beer, including the IPA, Pale Ale, Blonde Ale, Stout, and their all-new Red Ale. These products have won multiple World Beer Awards and have ultra-low calorie counts as low as 10 calories per can. Brewed in Canada, Partake's discovery pack lets you sample each of our beers to find the flavors you like best. No matter what type of beer drinker you are, we're sure you'll find something to love.
Gibbs Smith have a new book out this month that is perfect for dads! Bad Dad Jokes ! >> www.gibbs-smith.com/bad-dad-jokes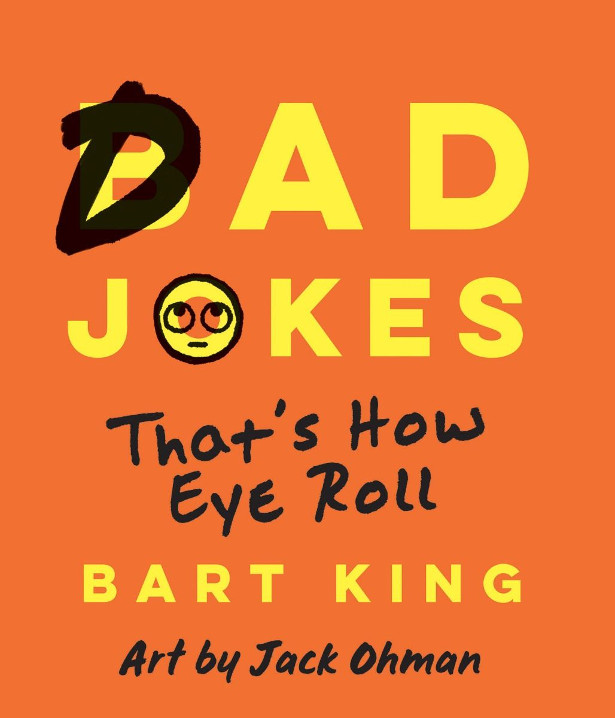 Your favorite punster will love this goofy book, celebrating the Dad Joke lifestyle, packed with puns and wordplay.
You don't even need to be a dad to practice "Dad Humor"— at least that's the philosophy of Bad Dad Jokes, an in-depth look at the most loathed and loved joke form of all time. It's filled with hilarious (and awful) pre-loaded puns, the taxonomy of different types of wordplay, and examples of famous punsters; learn how to properly deliver your pun in any medium and how to pretend you're sorry for your Dad Joke (even when you're not).
With Bart King's snappy humor and Pulitzer Prize–winner Jack Ohman's art, there's no better duo to tackle this masterful humor style.
https://www.gibbs-smith.com/bad-dad-jokes.html Available anywhere books are sold.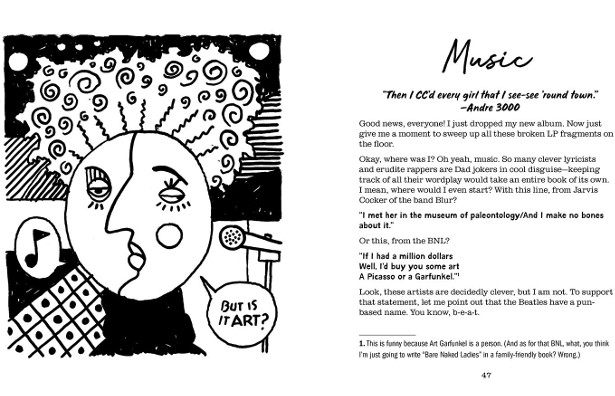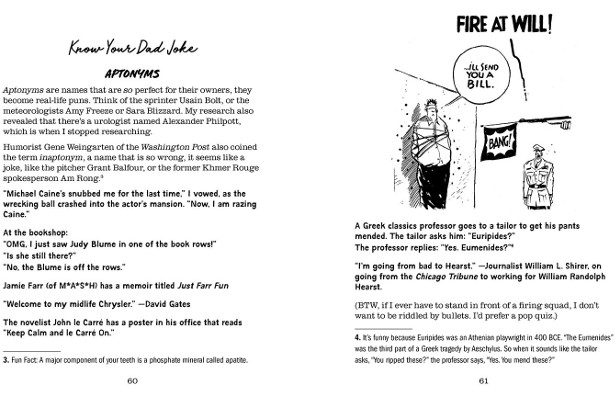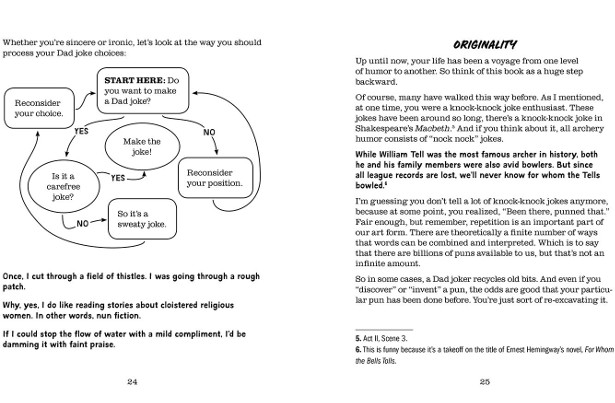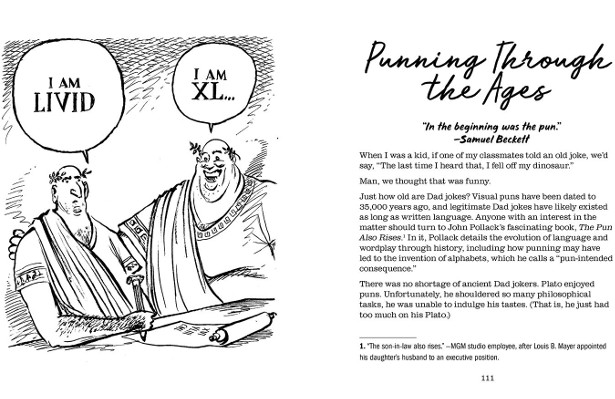 FATHER'S DAY: Celebrate with a Whisky or a Gin from one of India's oldest distilleries
Spoil Dad's to something different with a gift "From India With Love" this Father's Day.
Rampur Distillery, India's largest and oldest distillery dating back to 1943, is nestled at the foothills of the Himalayas. It produces two excellent spirits which would make a unique gift for Father's this year:
Rampur Select Single Malt Whisky
This super premium malt whisky is distilled in traditional copper pot stills, matured at the distillery and then non chill-filtered and bottled at 43%.
The unique distilling location of the Himalayan foothills exposes the whiskies to polar opposite climate conditions throughout the year, with the flavour of the famous Indian Summer giving Rampur Whiskies an added dimension and depth. Indian whisky matures significantly more quickly than other whiskies, such as Scotch and Irish Whisky.
Rampur Indian Single Malt Whisky is smooth, with a mellow taste with a long-lasting finish. It is distinctively malty, with creamy vanilla taste with hints of apricot, apple and sweet and wine-like finish
RRP: £49.95 for a 70cl bottle ABV: 43% Available from: thewhiskyexchange.com
Jaisalmer Indian Craft Gin – the whole of India in one bottle
Jaisalmer Indian Craft Gin is a triple-distilled spirit, handcrafted in a traditional copper pot still in small batches. Seven of the 11 botanicals used in the distillation come from India, where the use of botanicals is a time-honoured tradition. Jaisalmer's recipe is derived from the ancient Indian knowledge of herbs.
Why not treat your Dad to a Jaisalmer Negroni on Father's Day (21 June 2020) or during Negroni Week (1-7 June 2020)
25ml Jaisalmer Indian Craft Gin
25 ml Sweet Vermouth
25ml Campari
Stir all the ingredients over ice in a rocks glass for around 20 seconds, until chilled. Top with ice and garnish with an orange peel twist.
Jaisalmer Indian Craft Gin RRP: £34.95 for 70cl. ABV: 43%
Available from: Master of Malt and The Whisky Exchange
Bamboo 507 by Kangol
www.hats.com/mens/bamboo-507.html
Price: $40.50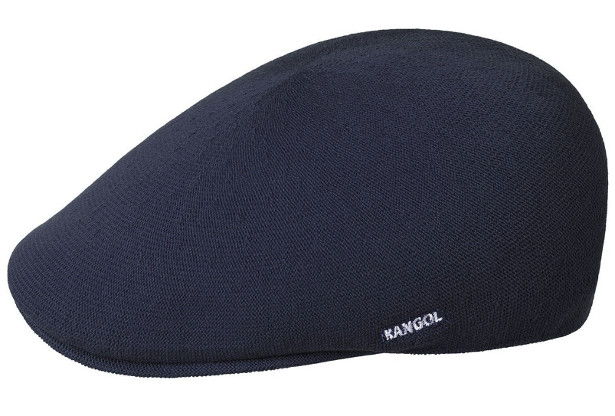 The Arcata Copper Pipe Desk Lamp
moonshinelamp.com/product/the-arcata-copper-pipe-desk-lamp-with-walnut-wood-base-and-blown-glass-orb/
Price: $319.00
Overfilled Micro-plush Ultra Soft Hypoallergenic Mattress Topper
www.royalegyptianbedding.com/product-p/b000vesm46.htm
Price: $99.99
Old Line Oysters a coastal chic gift company that recognizes the beauty in nature and works hard to preserve the environment through oyster recycling they take shells that would otherwise end up in land fills and turn them into graceful one of a kind home goods. Check them out at www.oldlineoysters.com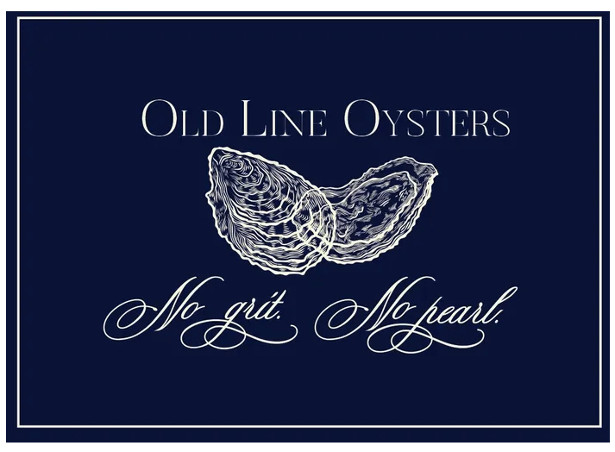 Dad's love tech and taking pictures. Too bad he can ever find those great shots later. Digital clutter on our phones (and other devices) is real and Mylio a photo organizing app that works like dad's virtual photo organizing assistant.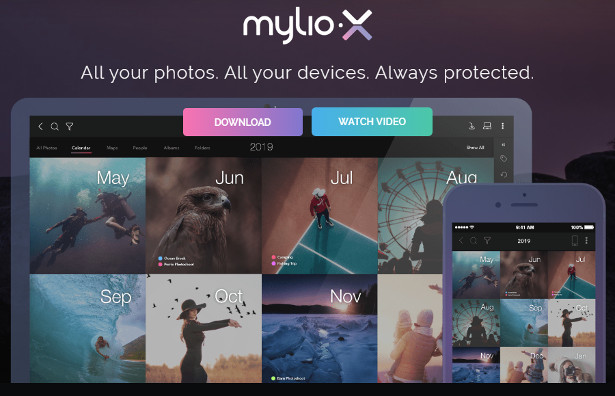 Drowning in photos? Mylio is here to help.. It organizes all your pictures into a single digital library, accessible on all your devices, even without the internet. Preserve and protect your photo memories. , so they're easy to access, edit and share from any of your devices. Mylio gives you control of the visual story of your life.
www.mylio.com/plans
Free plan: Help mom get set up as your gift, or splurge for the premium plan if mom has more than 25,000 photos and three devices she wants to sync her photo library to.
A SPORTING DAY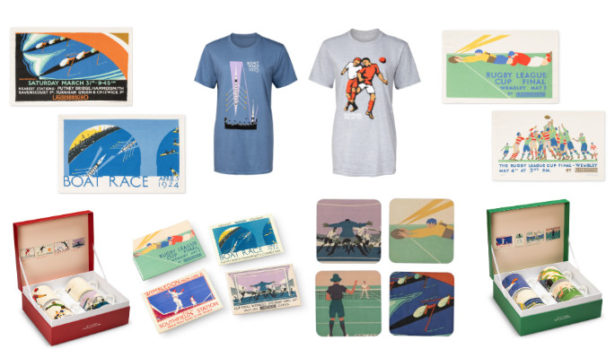 Boat Race Tea Towel Set – £15 • Boat Race Sporting T-shirt – £20 • Football Sporting T-shirt – £20 • Rugby Tea Towel Set – £15 •
Football Posters Mug Gift Set – £35 • Sporting Posters Magnet Set – £12 • Sporting Range Coaster Set – £14 each • Tennis Posters Mug Gift Set – £35
We have all been missing sports over the last few months.
Bring sports back on Father's Day – or any day, with the Sporting Range from London Transport Museum shop. The collection boasts stand-out images taken from iconic sporting events in beautiful bold hues.
Whether you are into football, rugby, cricket or tennis, the extensive Sporting Collection, from T-shirts to tea towels and coasters to magnets, London Transport Museum shop has you covered for the perfect gift for any sports lover.
www.ltmumusemshop.co.uk
Michelin has created a range of parking protectors, perfect for busy dads on the go.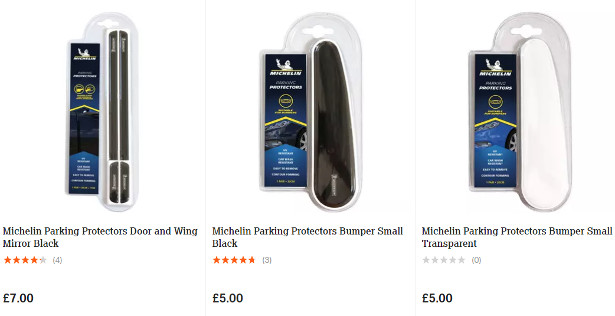 As we know, car parks can be tricky with little ones. Doors opening and tapping other cars, runaway trolleys and tight parking spaces can make it easy to pick up paint chips and small bumps. The Michelin parking protectors are transparent, contour forming and easy to remove, making them a fantastic option for car owners keen to protect their vehicle's bodywork. They are available to order via Halfords – bit.ly/2wnPM6U