A great gift for gadget mad Dad's – now with 50% more suction power, the Vileda Windomatic Power window vacuum (RRP £59.99) cleaner is the easiest way to achieve streak-free results after cleaning windows, shower screens, car windscreens and smooth surfaces. With its flexible head and rubber lip for getting into hard-to-reach corners and edges, the Windomatic Power is lightweight and ergonomically designed to suck away the dirty water, leaving a streak-free finish all the way to the edge.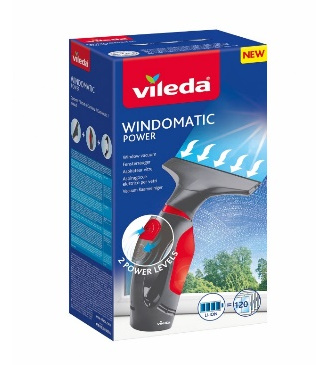 Available from www.vileda.co.uk
prezzybox.com.
www.prezzybox.com/personalised-cadbury-chocolate-letterbox-hamper.aspx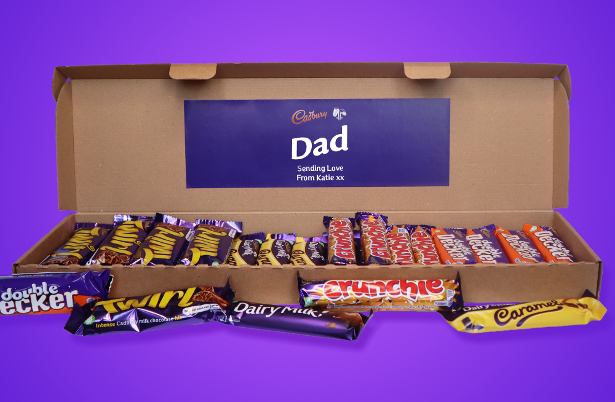 GIVE THE GIFT OF A GARDEN UPDATE THIS FATHER'S DAY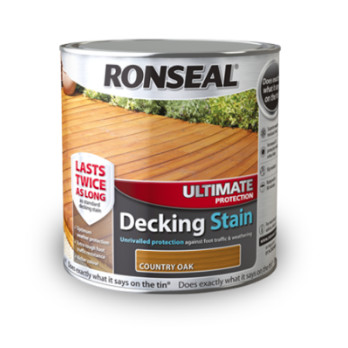 With Father's Day nearly here you might be stuck once again wondering what to get the man that has everything. This year why not show your old man some love by giving him the chance to update his garden, Ronseal style.
Afterall, what's better than the gift of some quality time together in the sun, in a spruced-up garden?
Ronseal Ultimate Protection Decking Stain won't only give dad a great new project to get his teeth stuck into, it's also great for protecting your decking and giving it a new lease of life as well. It soaks deeper into the wood too meaning it lasts longer than others and is available in 13 shades, ranging from White Wash to Deep Mahogany, meaning there's one for every dad.
RRP £32 for 2.5 litres
Give Dad a helping hand to make the fence look fab by buying him a tub of Ronseal Fence Life Plus. Just one application protects the wood from all weather conditions and will give him the gift of a great looking fence all year round. With 15 different colours to choose from, whether you want a classic Red Cedar or a neutral inviting shade of Warm Stone, Fence Life Plus will revamp your garden with ease, style and most importantly, minimal elbow grease!
RRP £20 for 9 litres
If you're Dad likes to keep busy, then Ronseal Garden Paint will be the gift that keeps on giving. Dad can do everything with it, from paint plant pots to transforming tired tables. Available in statement colours such as Moroccan Red and Mint, and touch dry in just one hour, this little product will have a huge impact on your garden.
RRP £9 for 750ml

GOURMET GIFTS FOR FATHER'S DAY Step away from the socks, shirts and Scotch and treat Dad to a gourmet gift from Tracklements: www.tracklements.co.uk
"I'm absolutely delighed" InTouch Rugby Fine Foods Editor.

INSTAGRAM | FACEBOOK | PINTEREST
Robust Wholegrain Mustard in a limited edition glazed stoneware jar (RRP £7.15 for 280g) created to celebrate Tracklements 50th anniversary, with an air-tight silicone seal to preserve the mustard's characteristic pungency.
The Tracklements 9-Jar Mini Gift Set (RRP £5.80 for 9 x 25g) – is a perfect selection of condiments to complement every meal from Sticky Fig Relish, Original Onion Marmalade and Apricot & Ginger Chutney to Strong Horseradish Cream, Cranberry and Port & Orange Sauce to the classic Original Onion Marmalade, Fresh Chilli Jam and a variety of Mustards (Robust Wholegrain, Smooth Dijon and Strong English).
Particularly British Piccalilli in a swish Le Parfait jar (260g £5.50) a curious mustard pickle that packs a punch of sharpness and crunch.
Tracklements products can be found in fine food delis and farm shops nationwide and online at www.tracklements.co.uk
@tracklements #happy50tracklements #tastytracklements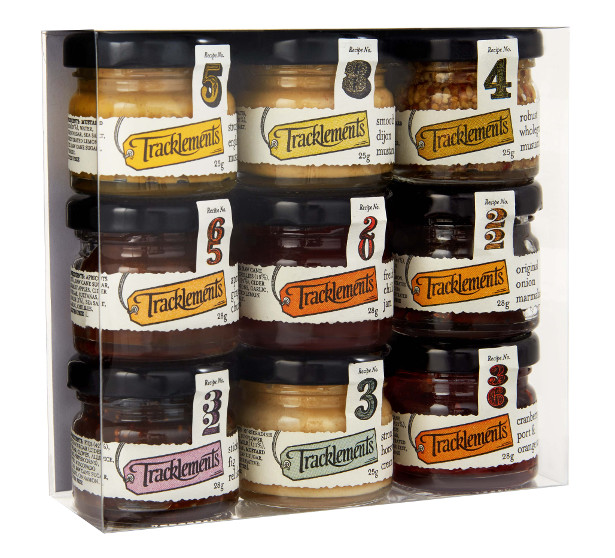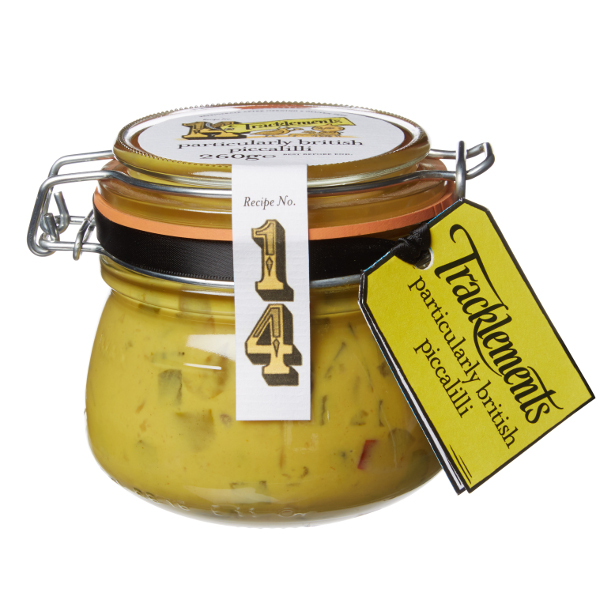 The Bondaroo by DadWare, is a Kangaroo shirt for Dads made to support skin to skin bonding with newborns for expecting Fathers and new Dads.
The Bondaroo by DadWare, is a Kangaroo shirt for Dads made to support skin to skin bonding with newborns. The Bondaroo is the signature product of MyDadWare, founded by Nick Baker, and it was recently featured on an episode of "Shark Tank" (May 8th.)
The Bondaroo is the perfect gift for expecting Dads and new fathers. It's become the go-to first Father's Day gift and baby shower gift for the husband since it launched just over two years ago. The Bondaroo comes in Sizes S through XXL and in colors Navy and Charcoal. It is made locally in Los Angeles uses luxurious French Terry fabric and patented Seamless Velco® and High Tech Velco® technology.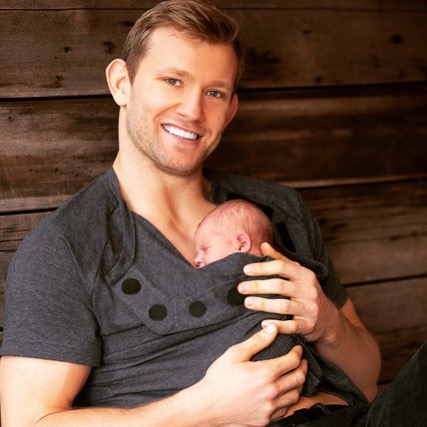 MyDadWare was created after founder Nick Baker and his wife, Dawn, became parents to their baby girl, Eva. A painful and traumatic pregnancy left Dawn unable to immediately bond with her daughter and Nick jumped in (shirtless!) at the hospital to take up parental duties. (Read Their Story)
This experience opened Nick's heart to the importance of skin to skin bonding between fathers and newborns and totally transformed his life. Nick set aside his dream of becoming an actor & stand-up comedian to pursue entrepreneurship by launching the company with the mission to help Dads everywhere realize the important role they play in their newborn's life and the necessity for a product that allows skin to skin bonding with ease, style and comfort.



Let's Fix Dad's Feet… From deadlifts to down dog, Pedestal Footwear has dad's feet covered.
DITCH THE SHOES!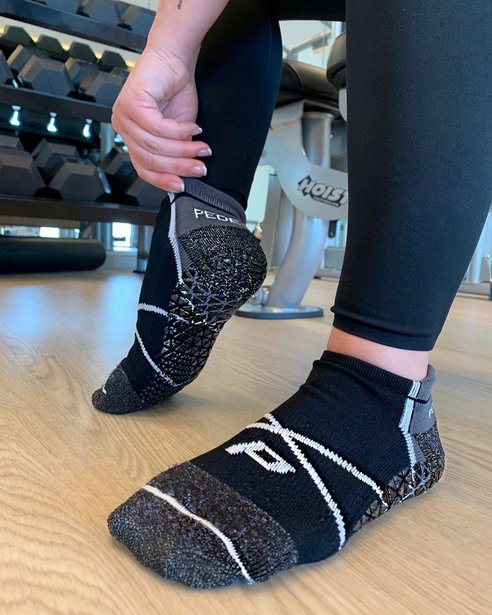 FACEBOOK | TWITTER | INSTAGRAM | VEET
From deadlifts to down dog, Pedestal Footwear has dad's feet covered. Pedestal are on a mission to help people experience the many benefits of barefoot training. Pedestals are silver lined to eliminate odor and bacteria, durable to handle all indoor surface types, strong non-slip grips, and made in the USA. They also provide content and programming to help dad fix his foot issues. See more at :- cdn.shopify.com/s/files/1/0705/5743/files/BYB_Program.pdf?8555697329727102514 . Making this time the perfect time to start training barefoot.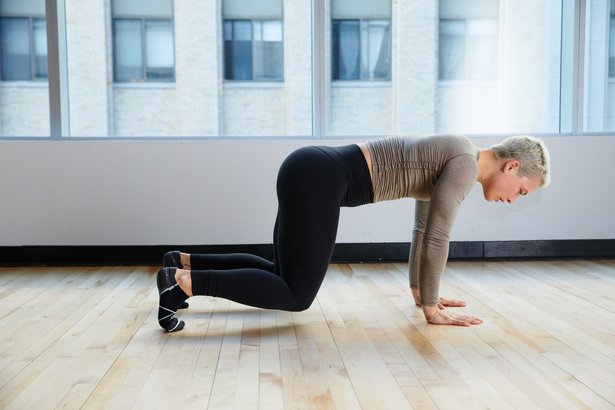 Ditch Your Shoes with Pedestal Footwear. Pedestal are on a mission to help people experience the many benefits of barefoot training. Structured grip socks that are ideal for strength training, yoga, barre, and pilates.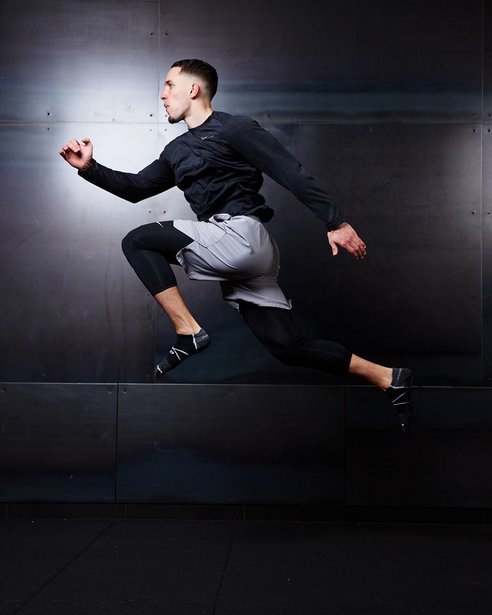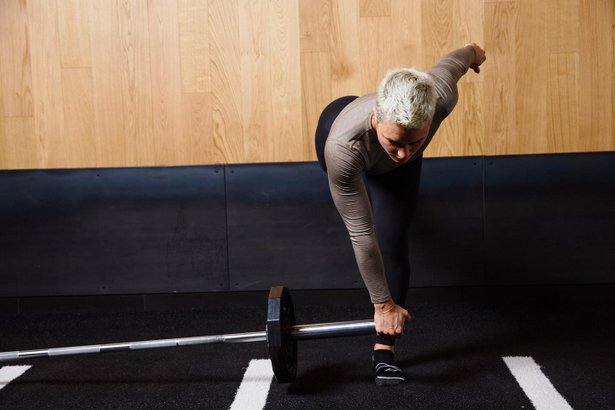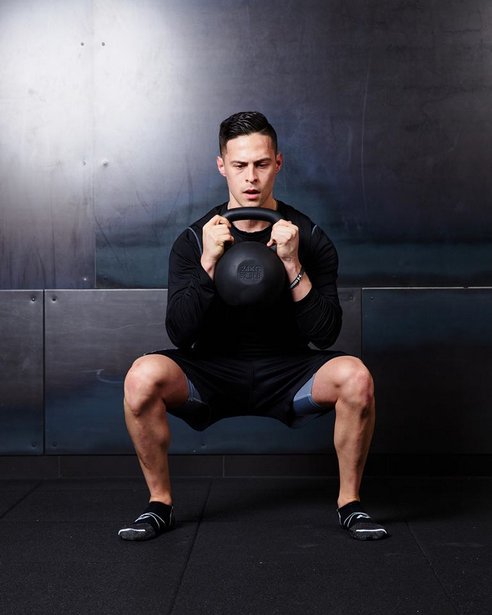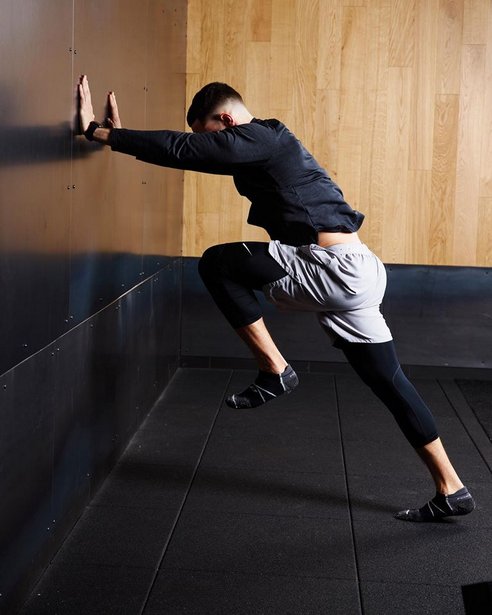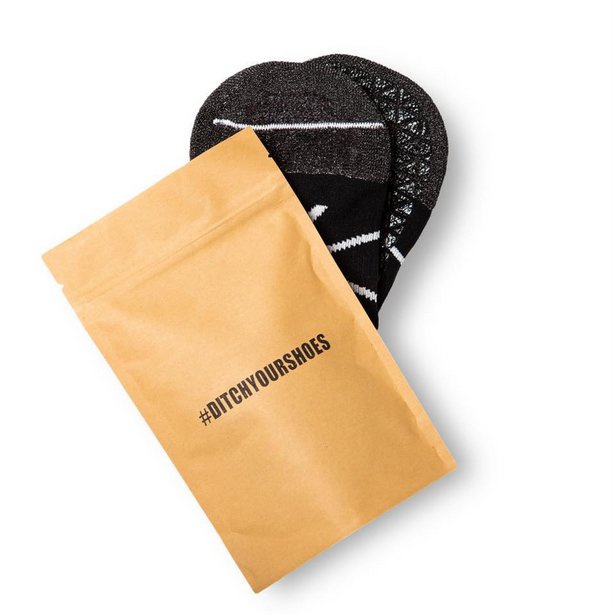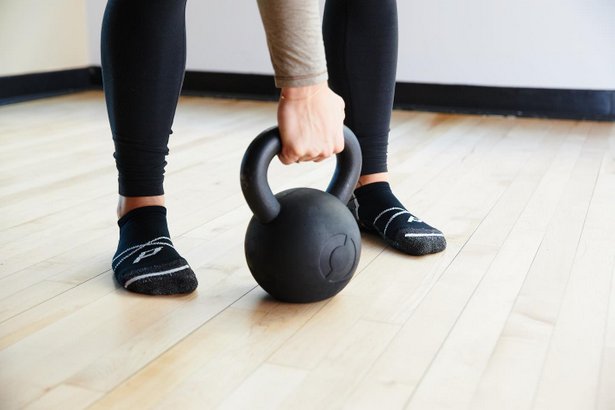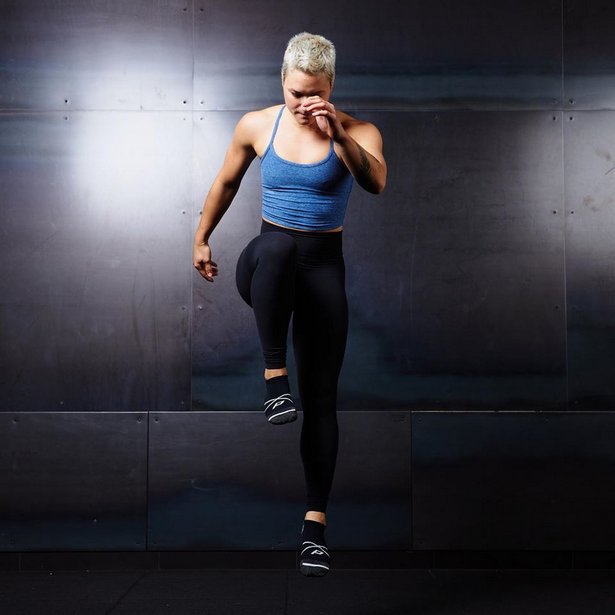 Wild In Africa offer stunning handmade beaded bracelets that are durable and affordable but most importantly donate 50% to wildlife conservation in Africa and India.
Founded in South Africa by National Geographic wildlife filmmaker and photographer Shannon Wild. Their motto is #WearYourKarma™ and with their gorgeous natural bracelets everyone can. They make the most perfect,thoughtful gift. Wild In Africa™ is a socially and environmentally conscious bracelet brand that supports conservation so you can #WearYourKarma™ Shannon Wild, Wild In Africa www.wildinafrica.store.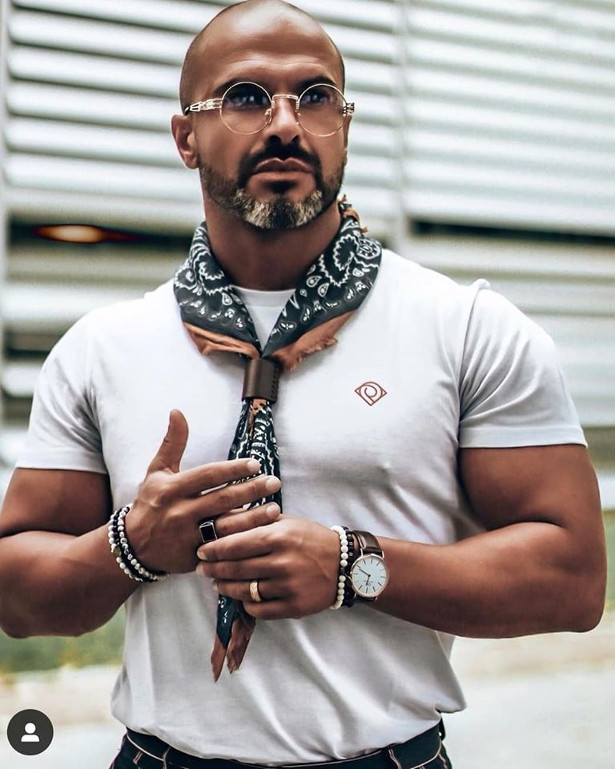 INSTAGRAM | FACEBOOK | PINTEREST | TWITTER
One of the charities Wild In Africa support is Nkombe Rhino, founded and run by Joe Pietersen, Rugby player from South Africa who is currently playing with the San Diego Legion.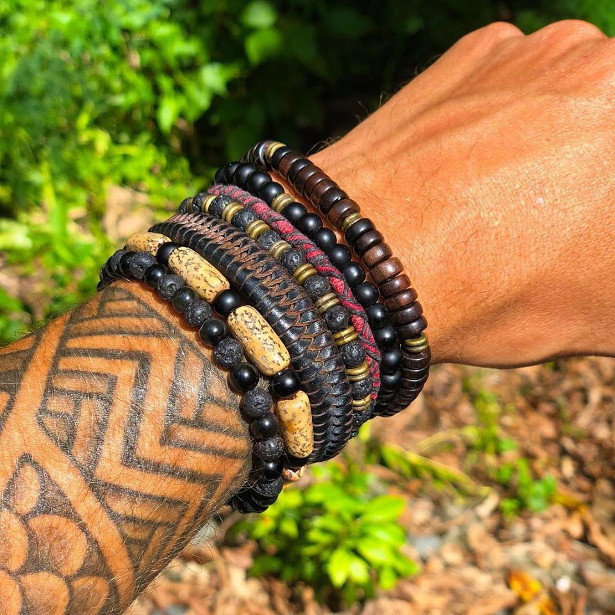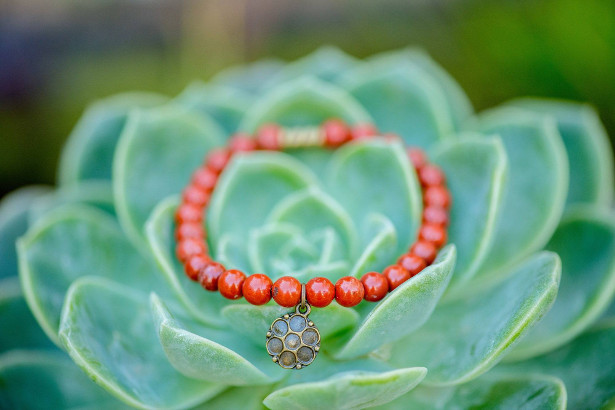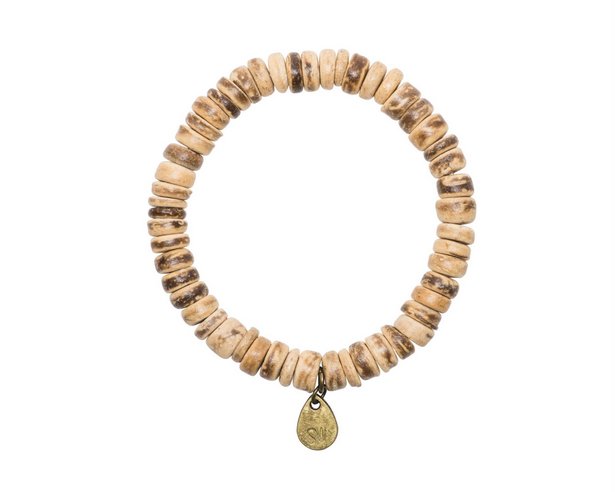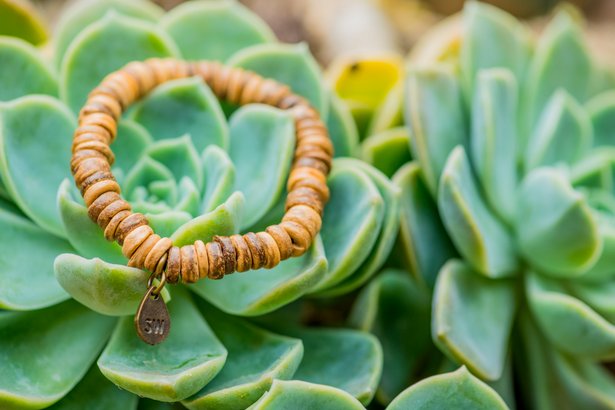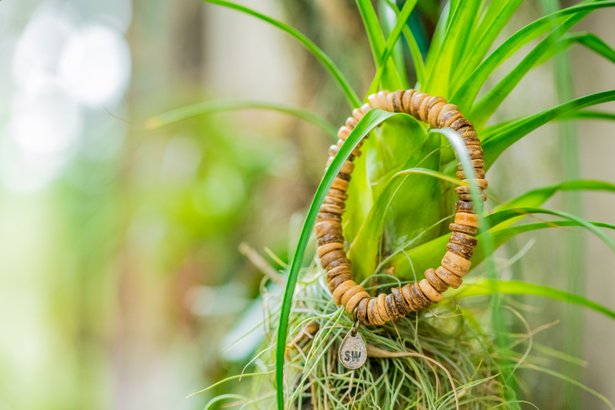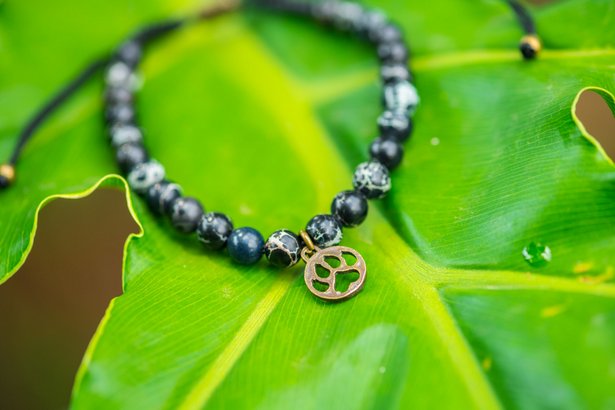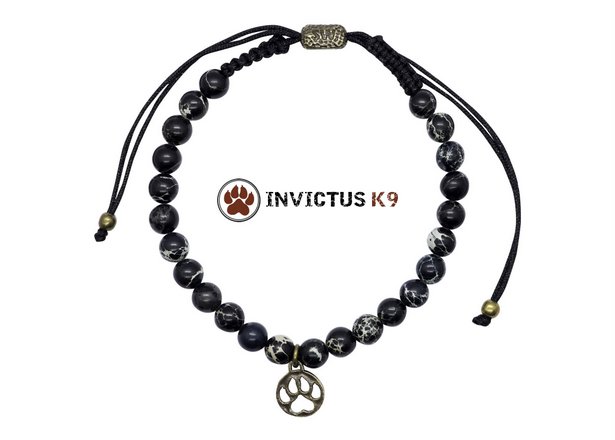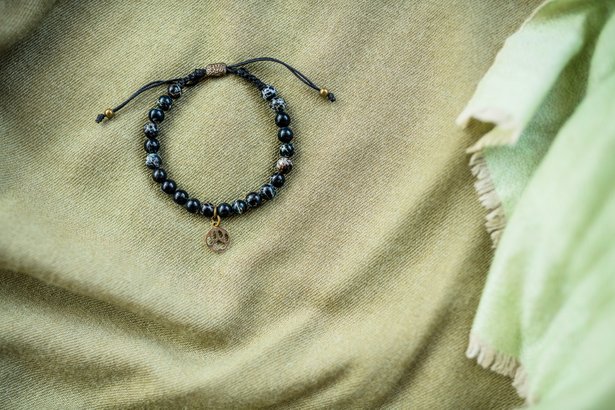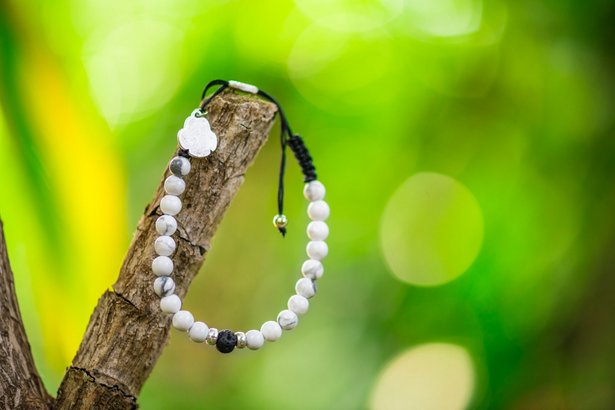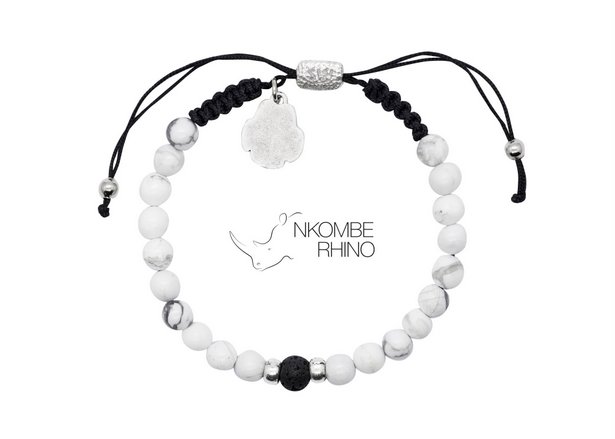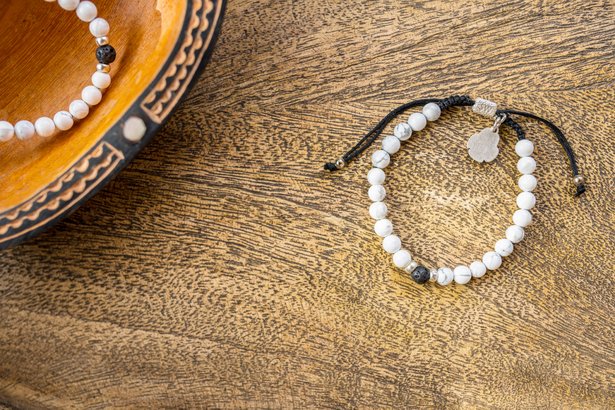 When you give your dad a pair of Hippy Feet, you're giving him a gift with a story and purpose. Hippy Feet is a sock company on a mission to help homeless youth.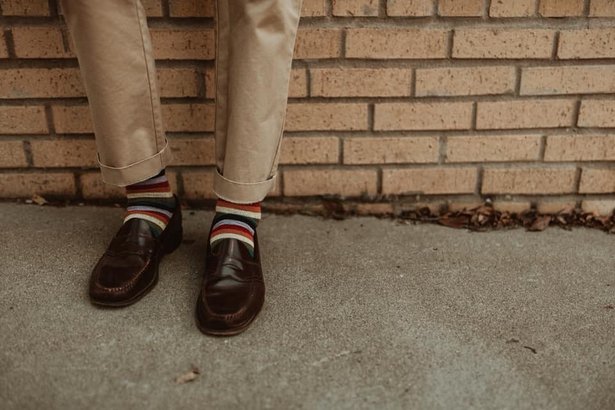 All HippFeet socks are eco-friendly and packaged by a young person who has been affected by homelessness.. The packaging even comes with the signature of the young person your purchase helps employ.
To learn more, please visit www.hippyfeet.com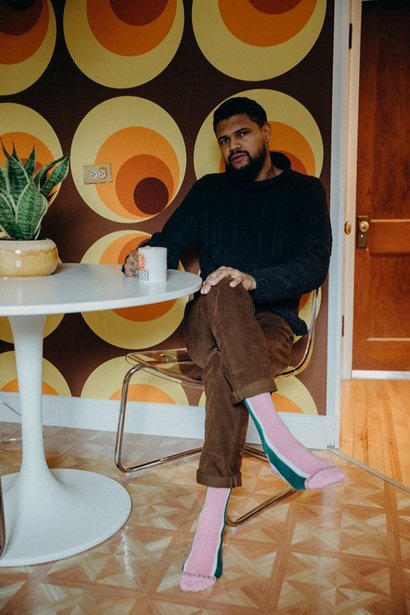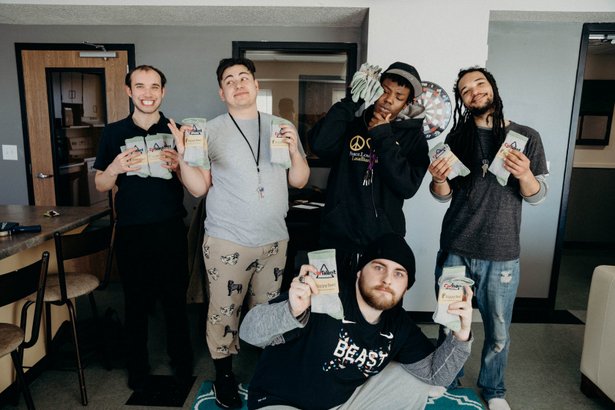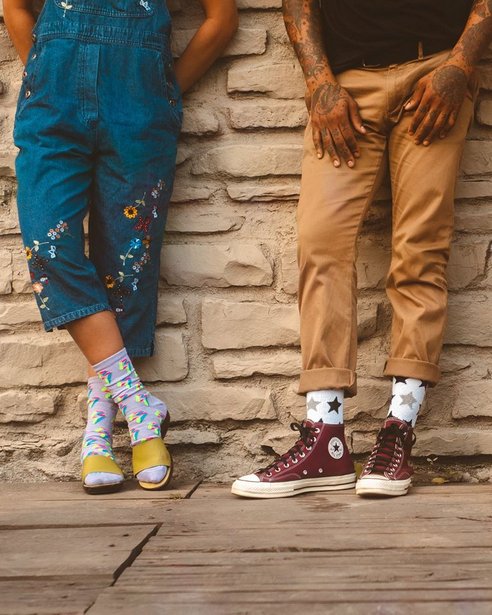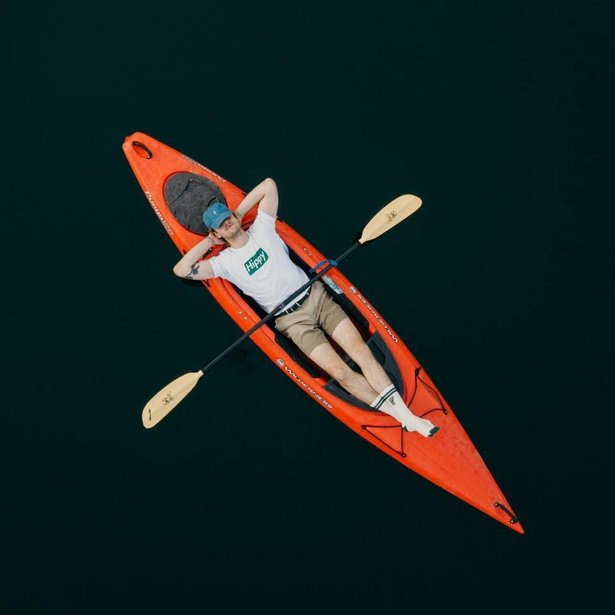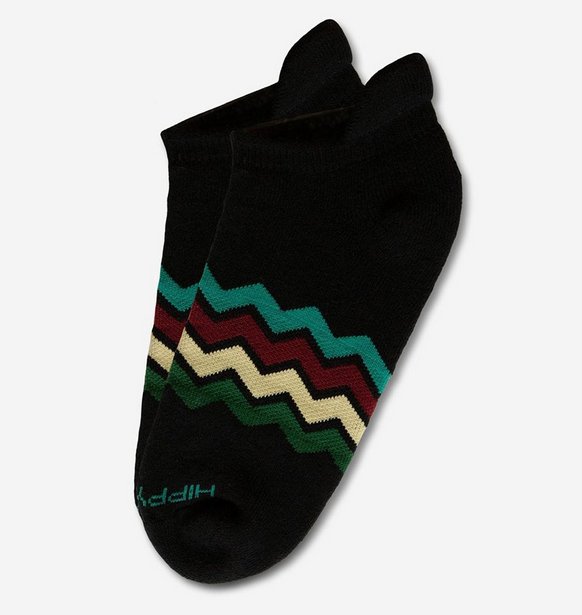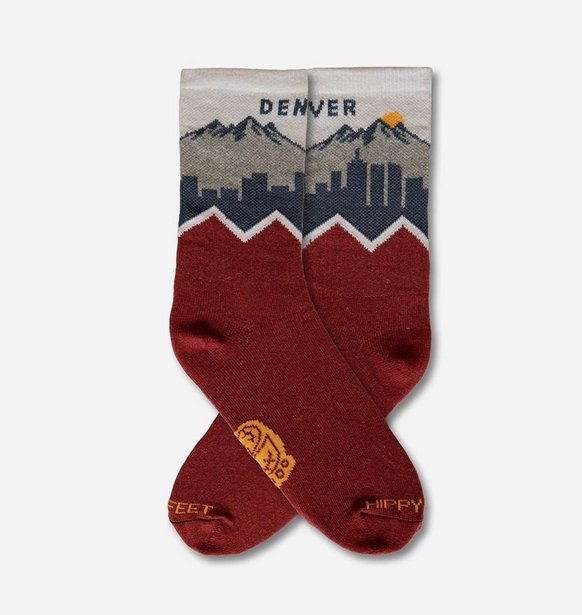 A very unique Father's Day gift, a piece of sculpture called "Toujours L'amour" by Robert Barrows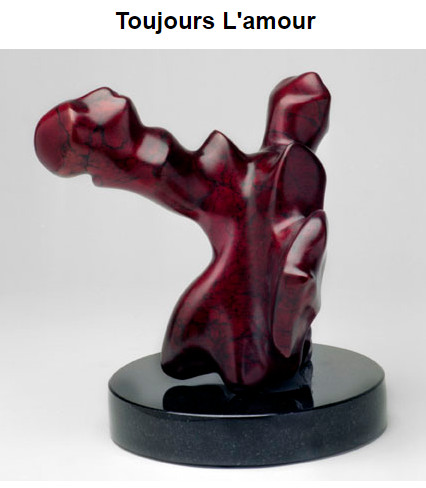 Forget the BBQ stuff, forget the tools, forget the baseball cap, forget the ties… give your father a gift he will never forget (and never forgive you for)… give your father a gift of love called "Toujours L'amour." It's a piece of sculpture he'll treasure forever.
www.barrows.com/tjl-red-1.html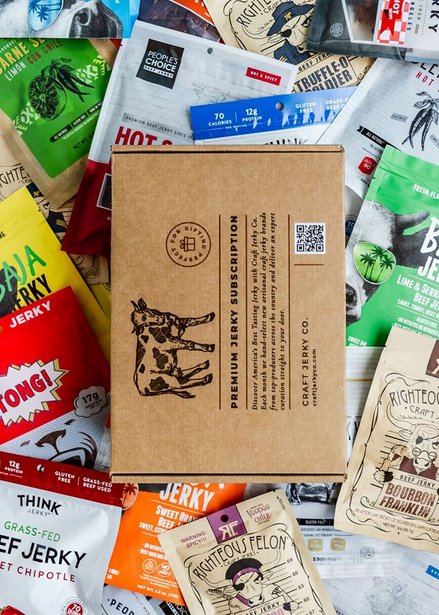 This Father's Day, give Dad the gift of top-quality artisanal jerky with a subscription to Craft Jerky Co. Every month, Dad will get the latest in craft charcuterie curated from small-batch artisanal producers. Each month's collection is filled with mouthwatering morsels to cure the cravings and tickle the taste buds of any choosy carnivore — and the fridge-free, easy-seal packages also make it perfect for summer outdoor excursions like hiking or camping trips.
All alliteration and dad-jokes aside, we're serious about the quality of our jerky.. Our Mom & Son founding team intentionally curate our jerky crates from small-batch artisans who minimize the amount of sugar and nitrates – common in most gas-station jerky offerings – but still deliver on flavor by using only the healthiest ingredients. Coincidentally, we're actually most popular with moms and sons looking to buy healthy snacks for their #1 Best Dad.
So go ahead. Secure your spot as your father's favorite child. Head over to www.craftjerkyco.com and order Dad a subscription to 2, 4, 6, or 8 bags a month, with prices ranging from $15 to $45 a month. Ships to Canada and the United States.
www.craftjerkyco.com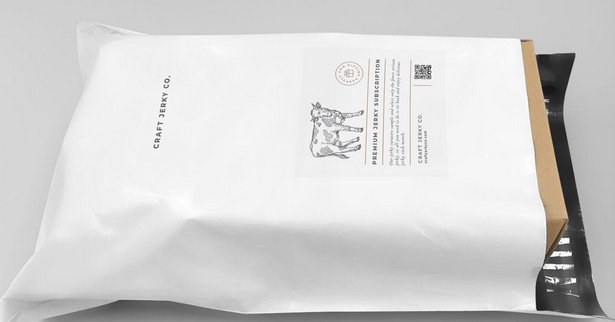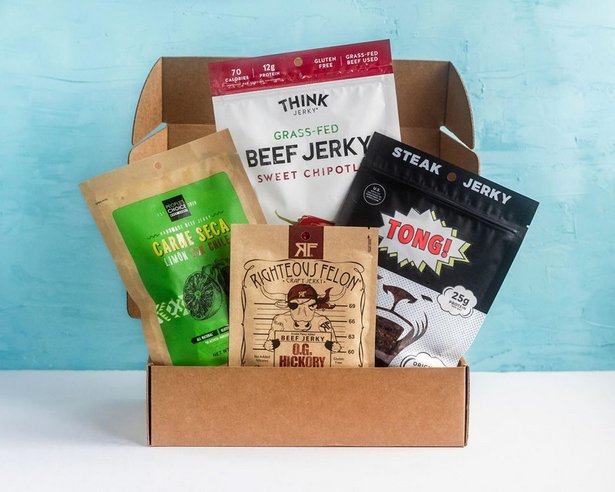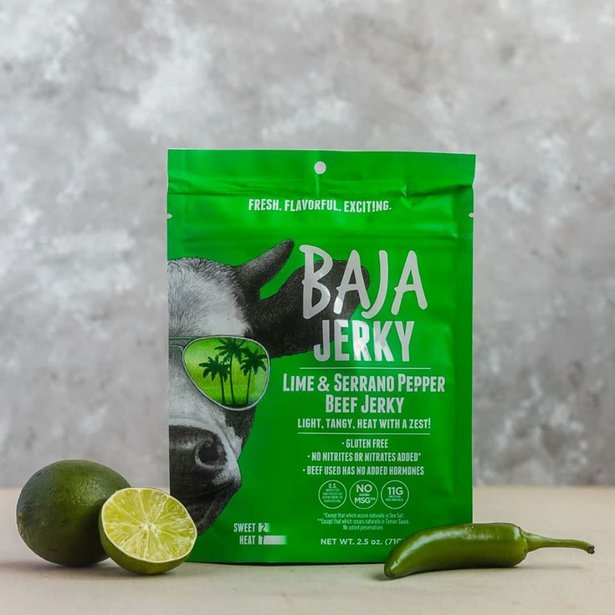 Filtr-Grip® Gripper Handy Tool Would Makes a Great Father's Day Gift Its a do-it-yourself mechanical hand tool that is really great for guys! It will get used! www.filtrgrip.com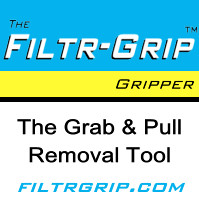 It's:
– Useful
– Inexpensive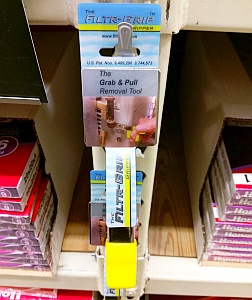 – Well made
– Unique in the Marketplace
– Multi-purpose: clamp and gripper rolled intoone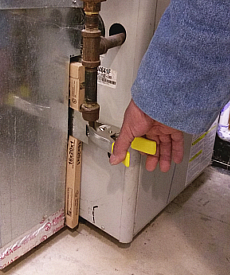 Mark S. Gordon is the Inventor of the Patented Filtr-Grip® Gripper
Filtr-Grip®, LLC
filtrgrip@gmail.com
The Beehive Connection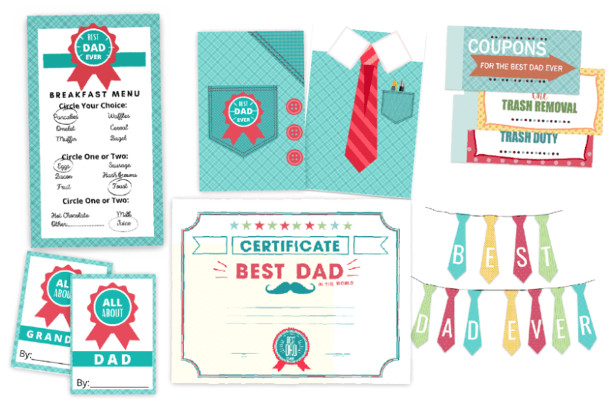 Dad jokes are a staple of Father's Day celebrations. Any dad will get a laugh at our Dad joke cards. The Beehive Collection offer FREE printable Dad joke cards that can be attached to any DIY gift idea featured on their blog.
www.TheBeehiveConnection.com
Father's Day Gifts: Nomader Collapsible Water Bottle
Whether going on a family hike, enjoying a workout, or flying to a new city, the Nomader® Collapsible Water Bottle makes portable hydration incredibly easy. This innovative travel companion is perfect for Father's Day Gifting.
Saves Space – the reusable Nomader bottle can be rolled up and stashed away when not in use, yet it's as comfortable to drink from as a hard-sided bottle. It's also lightweight, freezable, heat resistant, and includes an ergonomic carry strap.
Supports Good Health – staying hydrated boosts your immune system by flushing out toxins, prevents cramps, and naturally reduces jet lag. Additionally, the Nomader bottle features an anti-germ leakproof cap, and is 100% BPA-free.
Saves Money & The Planet – no need to purchase wasteful, single-use plastic bottles. The eco-friendly Nomader bottle can be refilled for free at airports, cafes & restaurants, hotels, theme parks, gyms, schools, events and other venues.
Nomader bottles retail for USD $24.95 (includes a lifetime warranty) and are available internationally in a variety of bright & stylish colors at www.nomader.com .

Gift ideas for Father's Day. Ideas that will inspire you to find an extra special gift for Dad… www.trendhim.com
Trendhim are a Denmark-based company designing accessories for men and present in over 28 countries. They have a large array of products which are perfect for Father's Day such as wallets, bags, hats, belts, rings and many other categories.
Here is an example of a shaving set ($199) >>
www.trendhim.com/mahogany-straight-razor-shaving-set-p.html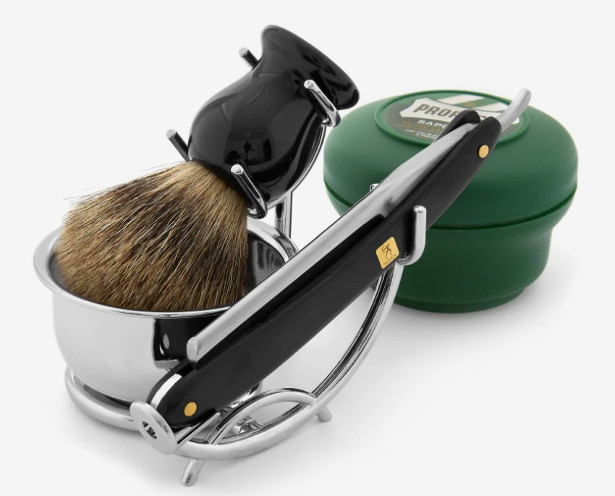 Or a high quality Italian leather belt that can be embossed ($109) >>
www.trendhim.com/felix-castagna-leather-belt-p.html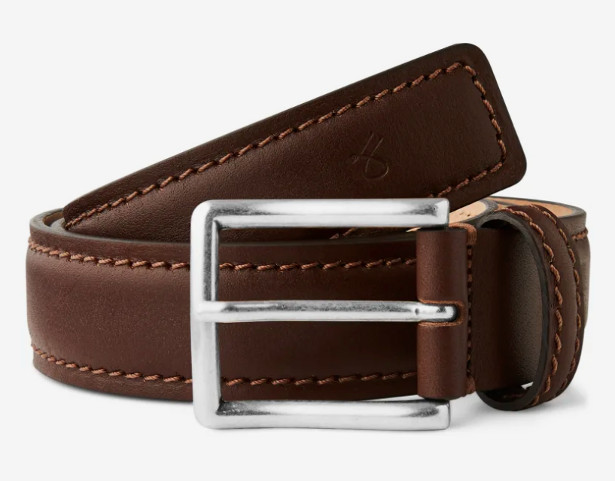 Or an Italian handmade fedora ($129) >>
www.trendhim.com/alessandria-blue-wool-fido-fedora-p.html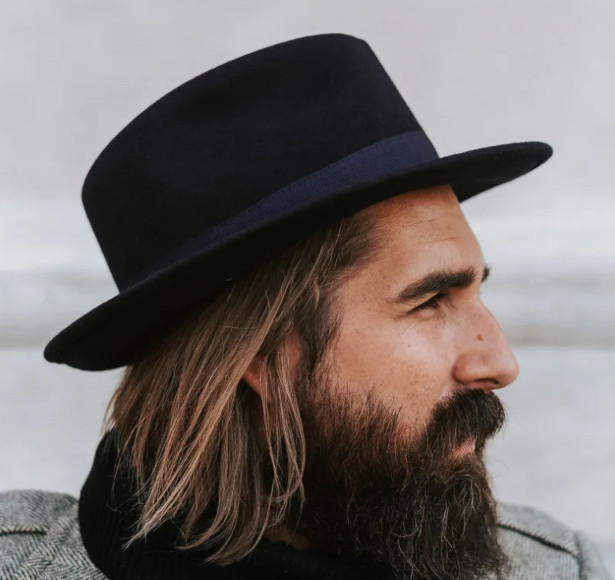 Trendhim offer many other products, at different price ranges.
Check out their range of laptop bags
www.intouchrugby.com (UK): https://www.trendhim.co.uk/bags/laptop-bags-c.html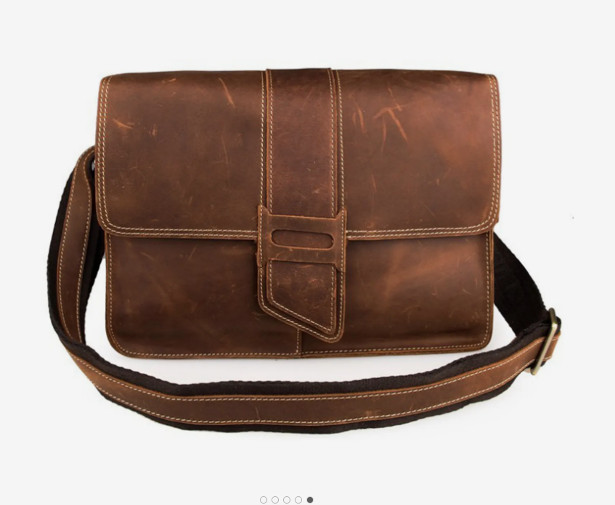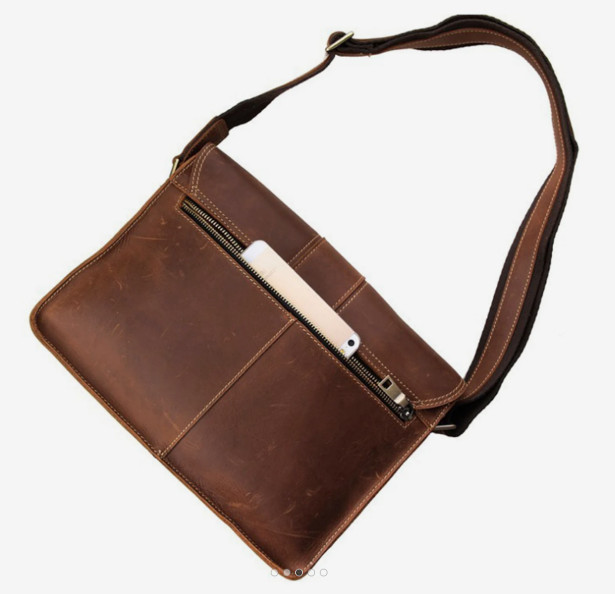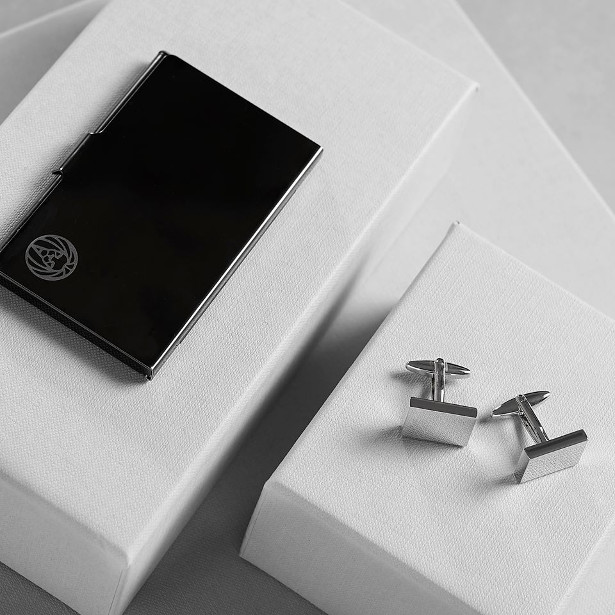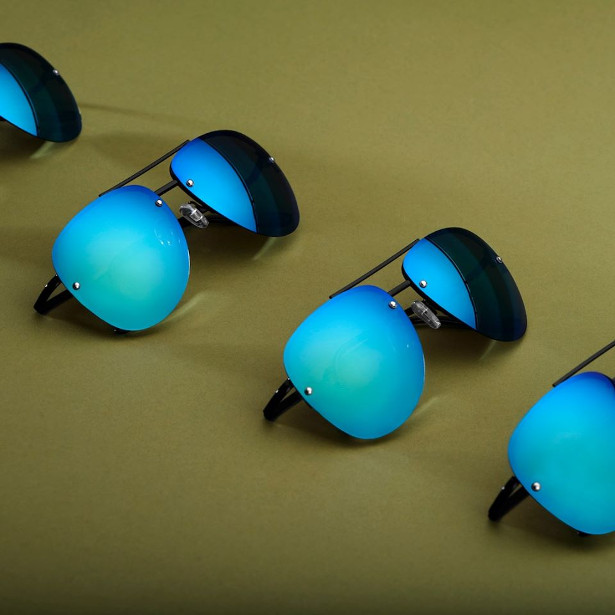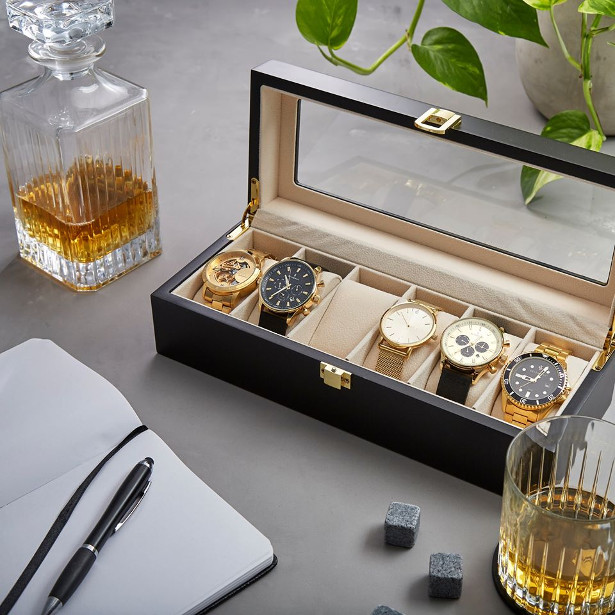 Mabsarts
Affordable Stickers for Father's Day Gift Idea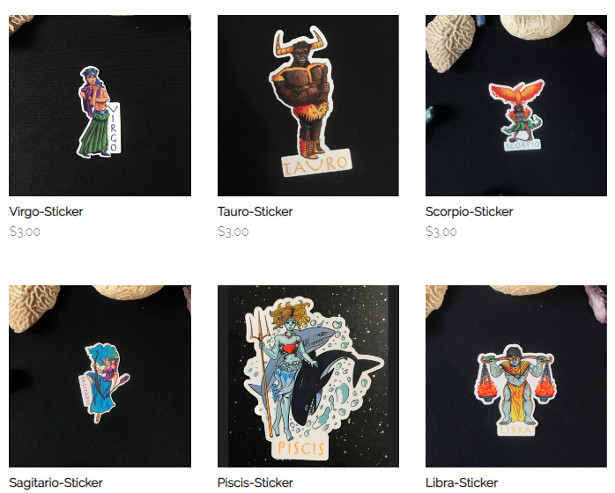 They hand-make and print all sorts of fun stickers perfect for gifts.
The prices are from $1- $3 and ship very cheaply all over the US and the world.
Here is a link directly to their catalogue of stickers.
instagram.com/mabsarts_stickers
Buy directly @
www.mabsarts.storenvy.com/collections/1740693-mabsarts-stickers
mabsarts.wordpress.com
Chipper Birds are all about
health, wellness and living a good life.
www.chipperbirds.com
Father's Day is fast approaching and we all love to let our dads know how much we appreciate them for fixing the jammed garage door, leaking sink and many other house repairs only dads know how to do. It is the perfect opportunity for us to just thank them for being the "man of the house" and a good family provider.
Many Dads out there surely love gadgets and the latest sports gear and we perhaps usually give them that yearly during christmas, their birthdays and previous Father's days. This time, let's give our dads something unpredictable yet they'll surely love to use.
Wellness and stress-relieving items are the perfect gifts these days. We have options ranging from body massagers, neck wraps and pillows to essential oils and aromatherapy. We can also give them stress balls or even scented candles. Our dads might be tough on the outside but they too need a little bit of vanity and pampering,
chipperbirds.com

RANDY COW INVITES MEN TO UDDER BLISS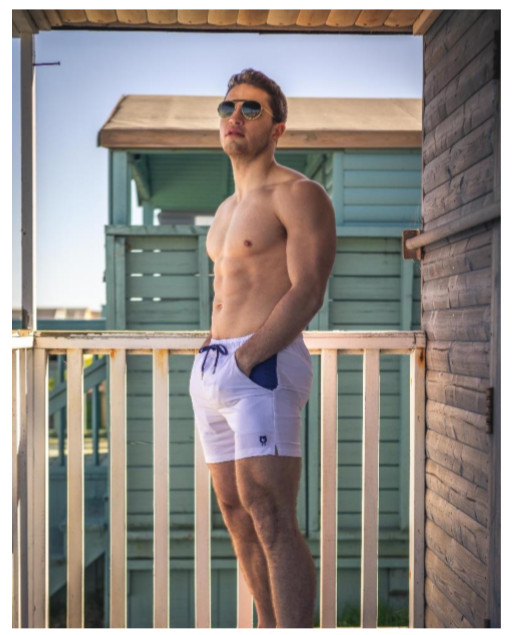 FACEBOOK | INSTAGRAM | YOUTUBE
Top notch men's shorts keeping the wanderlust alive
Join the moovement
Randy Cow reveals a brand new online collection of stunning swimming shorts for men at RandyCow.com.
90% made from plastic bottles (10% is for your comfort)
The new must-haves for pool party animals are made with the planet in mind and promise a stylish yet comfortable fit. Produced from 90% recycled polyester (12 bottles are used for every pair) and 10% spandex, the shorts – along with Randy Cow's awesome packaging – are free from single use plastic.
Waterproof pocket, guaranteed to keep your shizzle, wizzle free
Equipped with a waterproof pocket to keep belongings safe and dry up to 30m deep, Randy Cow's shorts have triple stitched seams for longer lasting wear plus a four-way stretch to stay flexible. Guaranteeing blood supply to your udders – even when you sit down.
See these bad boys in awesome isolation
Randy Cow swim shorts are straight up sexy. Their big bold colours and stunningly inked patterns are perfectly finished with signature navy pockets. The exciting designs include octopuses, anchors, turtles and sharks. The shorts also come in cool block colours from aquamarine to lemon or raspberry.

During the lockdown of Spring 2020, when dudes cannot hit the beach, Randy Cow has a pair of swim shorts for every surfer rocking his paddling pool, every chef firing up his barbecue and every gardener getting down right dirty on his knees.
Comments Randy Cow's Founding Farmer, Dave Weller: "While getting ready for our big reveal, we have spent days staring at the passing clouds for inspiration, and weeks of feeling fabrics, textiles and derrières. Now Randy Cow is here to deliver top notch beachwear to keep the wanderlust alive in land-locked lockdown. Let us bring some seaside style or a splash of pool party vibe into your home – or send a pair to a mate and share the damn magic. Stay safe, stay home, be kind. Be colourful!"
Randy Cow's revolutionary waterproof solutions and stunning designs keep its herd ahead of the crowd. RRP £75.00 per pair of swim shorts from RandyCow.com.
Making DIY Easy For Dad This Father's Day
Handy hacks for the home with three great gift packs from Sugru.com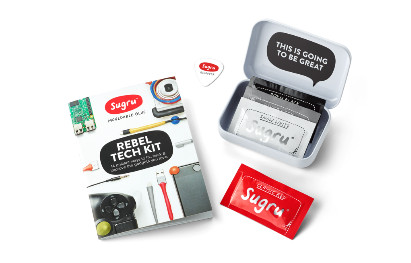 Not sure what to get him this year? Why not make him feel like he's totally got this DIY business with a handy kit from Sugru.
Whether he's a tech nerd (Rebel Tech Kit), a crafting wizard (Create and Craft Kit) or a master hacker (Hacks for your Home Kit) – he'll be blown away by the 101 ways in which Sugru can be used to fix and improve pretty much anything around the house.
And if your dad's motto is 'waste not want not', then Sugru will be the most exciting thing in his tool box since the cordless drill. He'll be able to repair everything from worn out cables to car interiors, protecting some of his most beloved gadgets and turning his hand to some creative DIY solutions ….. the possibilities are endless.
Once described as 'play-dough for adults' this is what DIY should be – easy and fun. A high tech mouldable glue that sticks to most materials and turns into a strong flexible rubber overnight, Sugru is used by dads in over 175 countries.
Each Sugru kit comes with four single use packs of Sugru, a dinky storage tin and a booklet with step by step guides for over 15 inspirational DIY projects. Normally priced at £11.99, grab yours between 8th and 21st June to enjoy a 20% discount exclusively at Sugru.com
N.Peal have a variety of items that can be gifted for Father's.
Plain Cashmere Lounge Trousers – Fumo Grey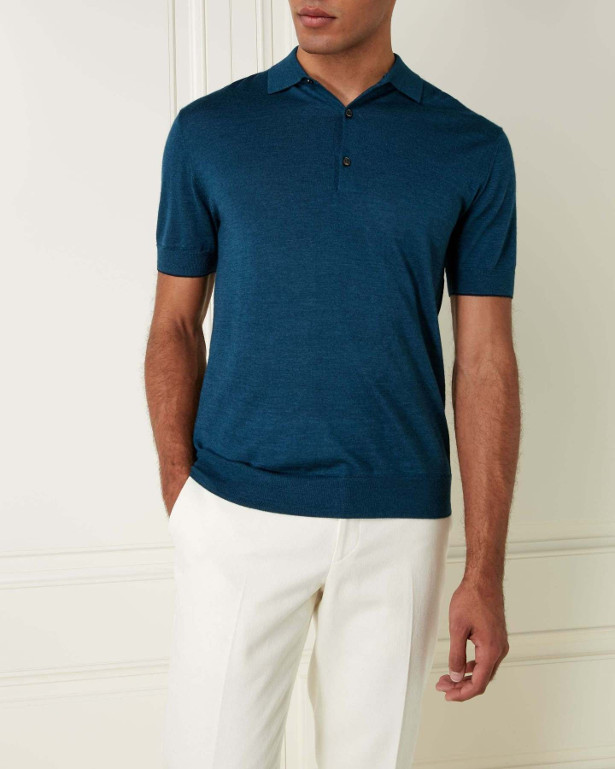 www.npeal.com/womens/lounge-wear/plain-cashmere-lounge-trousers-fumo-grey
Made from 100% Mongolian cashmere of the highest quality with an attractive ribbed waistband and pockets, these are just the thing to relax at home, whilst travelling or even after the gym. These trousers would make an amazing gift, especially presented in our beautiful complimentary gift wrap. Shown here in Fumo Grey, the ever popular and perfect shade of silvery grey. 100% Cashmere.
Metal Edge Hooded Cashmere Sweater – Fumo Grey
www.npeal.com/metal-edge-hooded-cashmere-sweater-fumo-grey
Another beautiful design from N.Peal this season, this time in the shape of an easy-wear hooded cashmere sweater with beautiful and delicate metal edge trim. A generous hood and looser fit body give this item a distinctive look, different from previous hoodie designs. Great to relax in at home. Made from 100% Mongolian cashmere of the highest quality, this is sure to be a go-to wardrobe hero. Shown here in Fumo Grey, the ever popular and perfect shade of silvery grey. 100% Cashmere.
After Everything That Has Been Happening… Take time to Rest, to relax and heal… Cannaray CBD Oral Drops & Muscler Rub Balm are made form rubbing away the inflammation, taking away the achy muscles so that you can rejuvenate and be vigorous!
25% off code is INTOUCH25. www.cannaray.co.uk
Cannaray's CBD Muscle Balm helps rest and restore tired muscles after a work out and to soothe pressure points – the balm is designed to stay on during sweaty workouts and provide relief from inflammation and achy muscles. It's added ingredients of Aloe & Arnica helps soften and moisturise the skin while the CBD works to relax the pain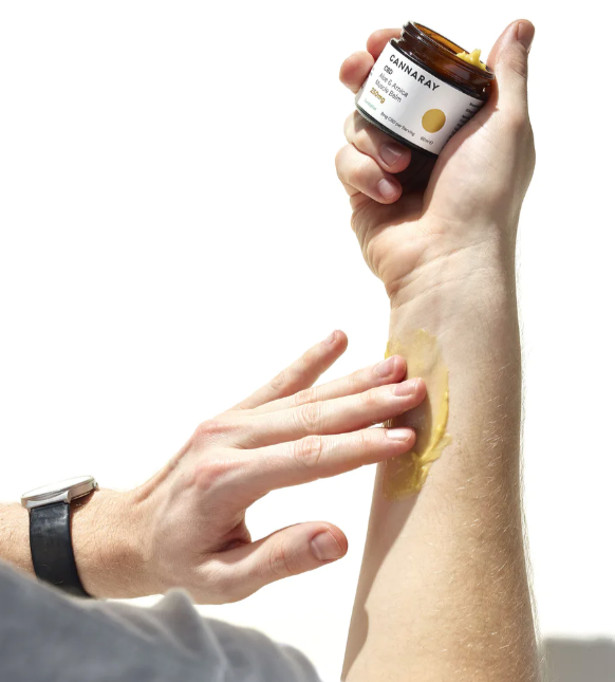 Muscle Balm
RRP: 250mg £40
Vegetarian
Triple Lab Tested
No Dairy, No Artificial Colours or Dyes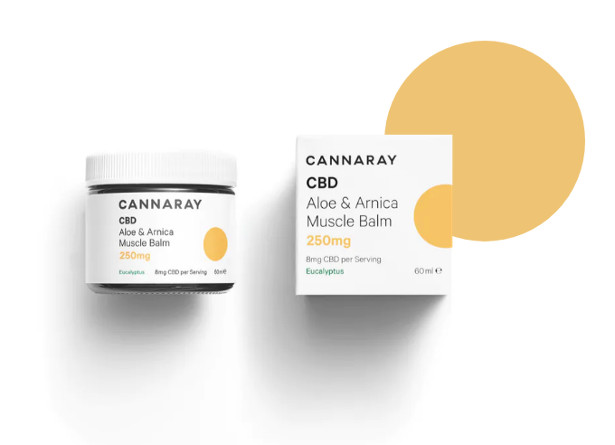 Great for active sports use: Stays on for longer even during sweaty workouts
Added ingredients & benefits: Aloe & Arnica formulation: Helps moisturise and soften the skin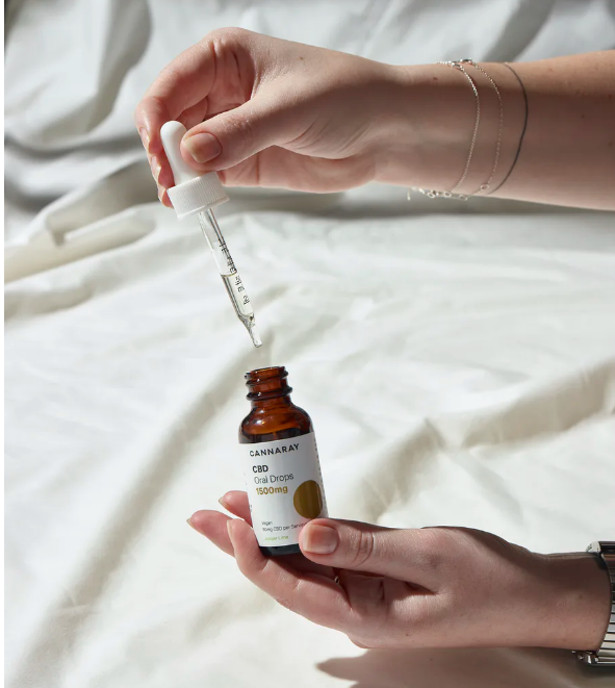 Clean, light and refreshing taste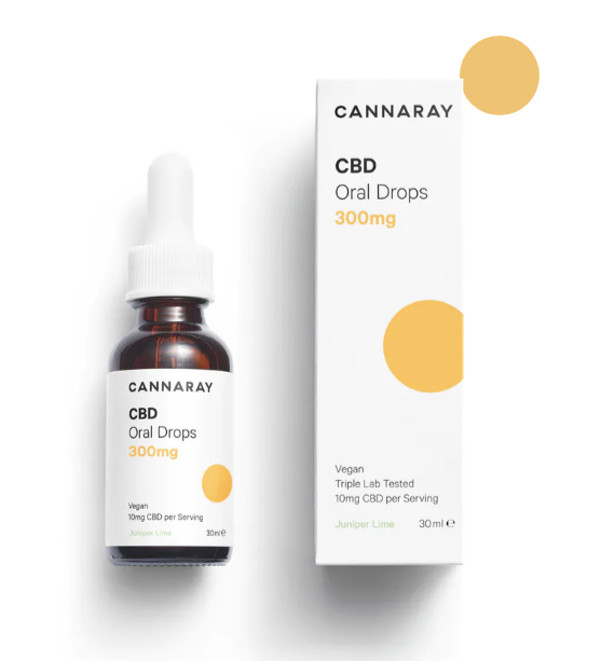 Gibbs Smith have a new book out this month that is perfect for dads! Bad Dad Jokes ! >> www.gibbs-smith.com/bad-dad-jokes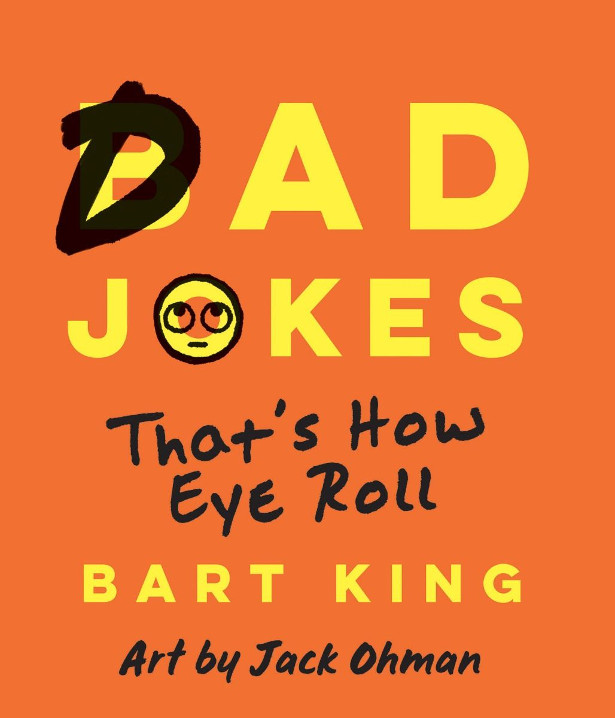 Your favorite punster will love this goofy book, celebrating the Dad Joke lifestyle, packed with puns and wordplay.
You don't even need to be a dad to practice "Dad Humor"— at least that's the philosophy of Bad Dad Jokes, an in-depth look at the most loathed and loved joke form of all time. It's filled with hilarious (and awful) pre-loaded puns, the taxonomy of different types of wordplay, and examples of famous punsters; learn how to properly deliver your pun in any medium and how to pretend you're sorry for your Dad Joke (even when you're not).
With Bart King's snappy humor and Pulitzer Prize–winner Jack Ohman's art, there's no better duo to tackle this masterful humor style.
https://www.gibbs-smith.com/bad-dad-jokes.html Available anywhere books are sold.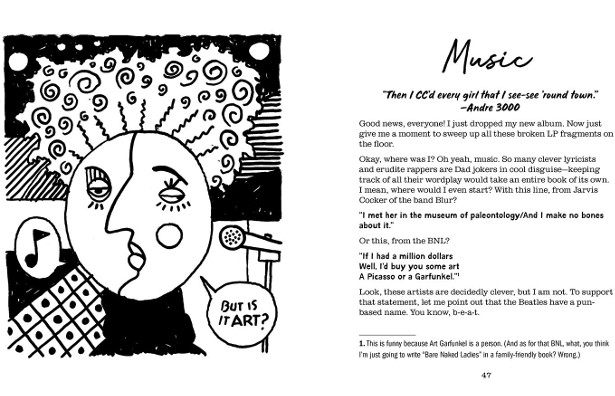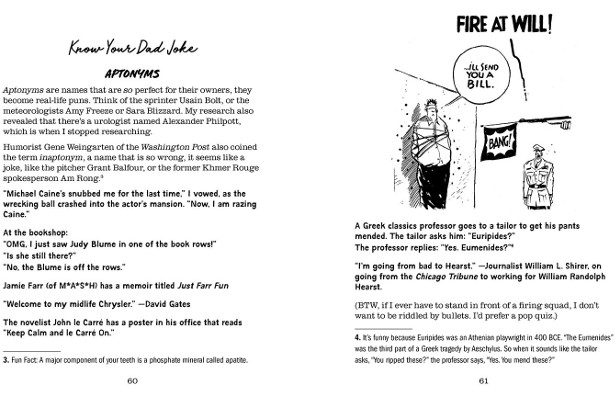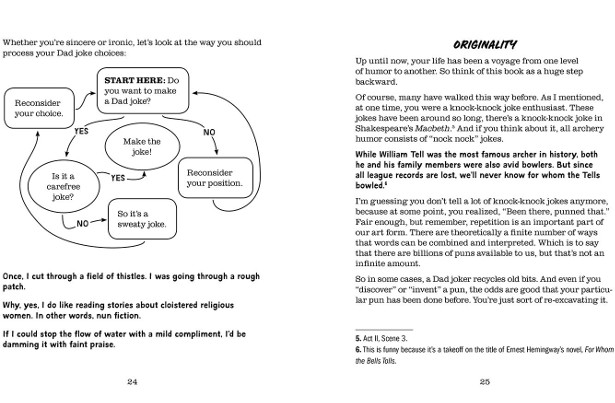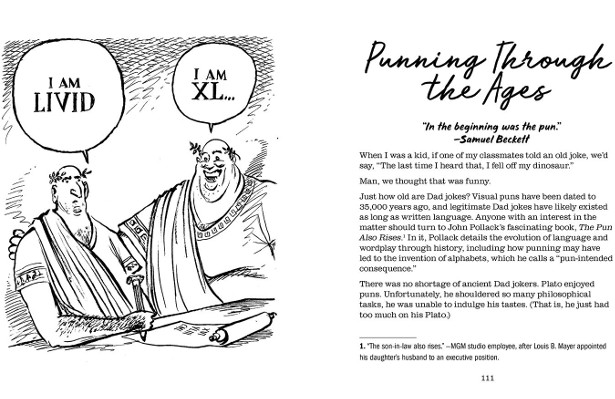 A beautiful, Personalised & Eco-friendly range of Gifts for Dads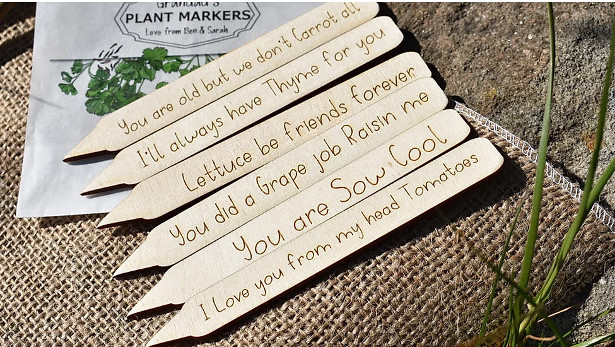 Plant markers have been particularly popular
www.adamapple.co.uk/product-page/personalised-plant-markers
Memory Boxes are always a firm favourite
www.adamapple.co.uk/product-page/adventures-memory-box
OPENING THIS SUMMER, HELPING "FEED THE SECOND LINE" NOW.
www.feedthesecondline.org/#Send-Love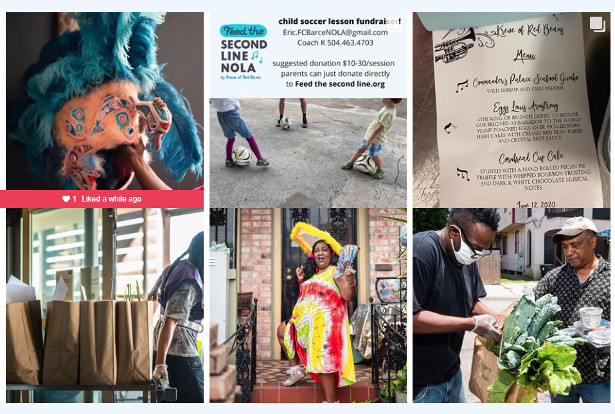 Join JAMNOLA in raising money to support Feed The Second Line. Can you imagine New Orleans without brass bands, social aid and pleasure clubs and Mardi Gras Indians? These second line members are the culture bearers of NOLA and with many at risk due to COVID-19, it's time we help them too. 100% of our proceeds from your "It's about New Orleans" tee-shirt purchase will help keep New Orleans' local restaurants and farm-to-table networks open for business while supporting the people who make New Orleans great.
DADSKILLS: How to Be an Awesome Father and Impress All the Other Parents – From Baby Wrangling – To Taming Teenagers delivers simple, hard-hitting tips and advice in a witty, fun, and easily digestible format.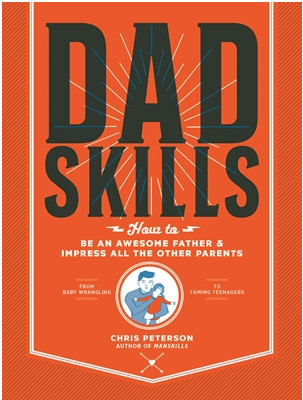 Perfect for the busy guy who has his eye on the "Father of the Year" award, the book is organized by the child's stage and age range. Each chapter covers essential insights and techniques to keeping kids happy, safe, healthy…and stopping them from torturing their parents! Following the style of its tongue-in-cheek predecessor,Manskills, Dadskills wraps valid, incredibly useful information inside humorous writing. Chapters cover all stages of the journey:
Baby Wrangling: Learn how to prep a go bag so you're always ready, take a crash course in how to swaddle a baby, and find all you need to know about properly carrying your newborn.
Dealing with Toddlers: Equip yourself to fight night terrors, learn how to manage tantrums, and make your way through the winding path from crawling to walking.
The Single-Digit Challenge: Prime your kid to be a super student with a custom geography relief map, find tips for building self confidence, and embrace fun by learning how to make the perfect sandcastle..
Managing Tweens: Get everyone on the same page by creating a calendar everyone will actually use and learn how to get a tween cooking with easy and fun recipes.
Taming Teenagers: Everything you should know before having "the talk," how to build skills through chores or a first job, and how to teach a teen to drive in four easy steps.
Prepping for the Empty Nest: Tips for staying connected (but not too connected), cherishing memories with a tasteful craft project, and quick and easy ways to redesign a former kid's room.
Can this book prepare you for all the challenges of fatherhood? Probably not! But every bit helps and you're sure to learn a lesson or twelve that comes in handy.
Some of the most popular deals from the hotukdeals – the UK's biggest deal-sharing community with over 2 million members.

Ted Baker Sunglasses
£35.10 delivered With Code @ The Optics Shop
www.hotukdeals.com/deals/ted-baker-sunglasses-3456464
adidas Grand Court Base Men's Trainers (3 Colours)
£30.59 delivered, using code @ USC
www.hotukdeals.com/deals/adidas-grand-court-base-mens-trainers-3-colours-059-delivered-using-code-at-usc-3456011
Fender Newport 30W Bluetooth Speaker
£85 Delivered @ Thomann
www.hotukdeals.com/deals/fender-newport-30w-bluetooth-speaker-85-delivered-at-thomann-3456267
Bell Tracker one size adult cycle helmet
£19.99 delivered @ CRC
www.hotukdeals.com/deals/bell-tracker-one-size-adult-cycle-helmet-1999-3456478
ANNONS 3 Piece Stainless Steel Cookware Set
£11.95 Delivered @ IKEA
www.hotukdeals.com/deals/ikea-annons-5-piece-cookware-set-3456582
Manfrotto PIXI Mini Table Top Tripod
£12.99 at GW Cameras/ebay
www.hotukdeals.com/deals/manfrotto-pixi-mini-table-top-tripod-1299-at-gw-camerasebay-3456444
Nintendo Switch lite with Animal Crossing bundle
£229 from Curries PC World
www.hotukdeals.com/deals/nintendo-switch-lite-with-animal-crossing-bundle-229-3455937
The dad jokes are about to get next level this Father's Day with FinalStraw–the original reusable, collapsible straw that fits in a sleek carrying case and attaches to a key ring, allowing your dad the perfect opportunity to utter, "Wow, they sure don't make them like they used to!"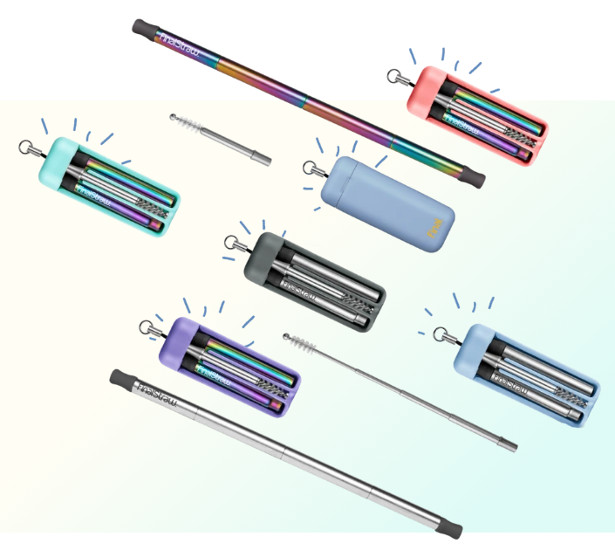 FinalStraw assembles faster than he can say, "Don't make me pull this car over!" and is engineered to be the perfect road trip gadget.
FinalStraw can be purchased on final.co for $24.95 and is perfectly priced for gifting this Father's Day! "Money doesn't grow on trees, you know!"