GIVE THE GIFT OF GOOD SKIN THIS CHRISTMAS WITH THE ULTIMATE SKIN CARE STOCKING FILLERS FROM RE-GEN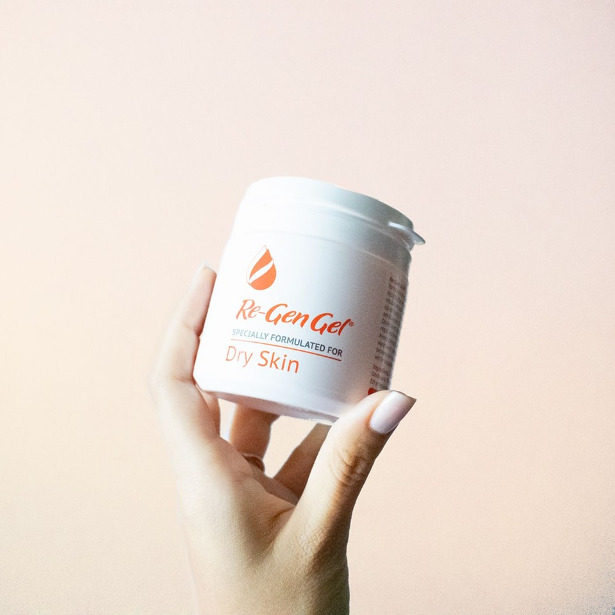 FACEBOOK | INSTAGRAM | TWITTER
Christmas is the perfect time to replenish our skin care routines, try something new and stock up on our favourite products for the year ahead. With the harsh winter months still to come, it's important to give skin the TLC it needs to stay hydrated and protected from damage.
Re-Gen has pulled together the ultimate selection of affordable yet practical gifts from the range for your family and friends this Christmas. You can add the items as part of a pampering package, or simply use as a stocking filler.
Beauty Staple
Re-Gen Serum (50ml) is a non-greasy with a unique formula which works to rejuvenate skin within seven days to give you a radiant complexion ahead of the New Year. Its anti-ageing formula is perfect for keeping skin looking youthful. Prices from £8.80 at Asda, other stockists include TJ Hughes and Amazon.
Great for the whole family
Re-Gen Cream (125ml) contains essential oils and vitamins, specially formulated to combat blemishes and reduce the appearance of stretch marks and scars for both him and her. Prices from £3.75 at Trago Mills, other stockists include TJ Hughes and Amazon.
Affordable for all
Re-Gen Oil (75ml) offers an intensive treatment designed to improve the condition of skin with scars, stretch marks and blemishes. Gift as part of a pamper package by adding a few drops to your bath or apply directly to skin. Prices from £2.99 at Primark, other stockists include Asda, Bodycare, Semichem, TJ Hughes and Amazon.
Super For A Stocking filler
Re-Gen Oil continuous spray (150ml) is easy to use and gorgeous smelling for an even, full-body application. The perfect stocking filler or secret santa to bring back loved ones' festive glow. Prices from £6.99 on Amazon, also available to buy from Bodycare.
Brand new to the range
Re-Gen Gel (125ml) is a brand new and exciting formula which is designed specifically for dry skin. It works to nourish and moisturise skin, leaving it feeling hydrated and smooth. RRP £8.99, available to purchase on Amazon, B&M and Boyes.
All products in the Re-Gen range contain PCL Liquid™ which is an active, regenerative ingredient that protects skin from drying out and improves its natural elasticity. The Re-Gen range is available to buy from retailers including Asda, Bodycare, Amazon and the official Re-Gen website www.regenoil.co.uk.