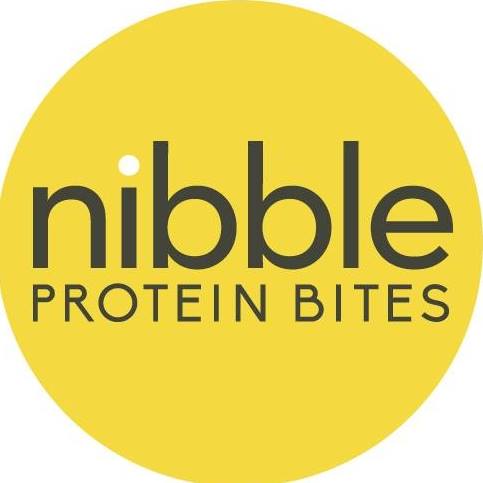 IT'S TIME TO DITCH THE DATES…
TRANSFORM YOUR SNACKING HABITS IN 2020 WITH NIBBLE PROTEIN, THE UK'S FIRST RANGE OF HIGH PROTEIN SNACKS MADE FROM DRIED PLUMS!
TWITTER | FACEBOOK | INSTAGRAM | LINKEDIN
Discover the future of healthy snacking and indulge in deliciously nutritious treats from Nibble Protein, the award-winning creators of innovative, lower sugar vegan protein snacks, which use antioxidant rich dried plums as a base, rather than sugar-laden dates.
Whether it be a mid-morning treat, or an afternoon pick-me-up, the irresistable Nibble Protein range is packed with genuine, natural goodness. Innovatively crafted using the finest low GI ingredients, including dried plum purée, these bites help to stabilise your blood sugar, keeping you fuller for longer, while maintaining your energy levels and boosting your concentration and mood. Unlike most healthy snack bars and balls on the market, these yummy treats contain just 1 gram of sugar per bite, a fraction in comparison to other leading brands.
Nibble's star ingredient is dried plums, used in place of the ubiquitous snack bar staple, dates. Not only do dried plums contain 40% less sugar than dates, they are also ranked as the #1 food for antioxidant power.
For a filling protein pick-me-up, which is perfect as a snack or part of a healthy breakfast, the range includes Nibble Protein bites, which are available in three delicious flavours:
LEMON with coconut: winner of the "Best High Protein and Sports Nutrition Product" in the 2019 Nourish Award, combines luscious Sicilian lemon oil and a sprinkling of dried coconut flakes for a fresh lemony taste. Great on its own or in yogurt or porridge for breakfast. • CHOC CHIP with 72% dark chocolate, a healthy take on an old favourite, containing 72% dark chocolate for a decadent and delicious taste. • SOUR CHERRY with a hint of orange, combines Morello cherries with sweet orange and a pinch of allspice for a unique taste explosion.
Made using allergen-free, sustainable pea protein, which is 'slow digesting' and more filling than whey-based products, Nibble Protein Bites contain 10 grams of protein* and just 170* calories per pack, making them the ultimate feel-good treat.
The latest addition to the range, Nibble Brownie Bites are a delicious, low sugar indulgence, available in three chocolate-inspired flavours:
CHOC ORANGE BROWNIE with 72% dark chocolate chips, winner of the Silver Free From Food Best Snack Bar Award 2019. This classic, decadent flavour pairing contains sweet orange and 72% dark chocolate chips for a match made in chocolate heaven. • MINT CHOC BROWNIE with cacao nibs, made with the finest mint oil and cacao nibs for an irresistible and delectable crunch. • CHOC WALNUT BROWNIE with walnut pieces, an all-American flavour combination with crunchy walnuts, smooth chocolate and a hint of vanilla for a healthy, naughty-tasting treat.
With less than 100 calories per pack and on average 45% less sugar than other leading healthy snacks, Nibble Brownie Bites are the healthiest lower sugar treats on the market.
The Nibble Protein range also provides a natural source of fibre to help keep your digestive system running smoothly. They are vegan friendly, gluten free and contain no added nasties, artificial sweeteners or preservatives, and are high in vitamins and minerals including iron, potassium, magnesium and vitamins K and A.
So, it's time to get on board with the next generation of healthy snacking and spoil yourself with a Nibble Protein lower sugar treat. You will never believe that healthy could taste this naughty, or delicious.