LIQUID SUPPLEMENTS VS PILLS
Do Liquid Supplements Work Better Than Pills?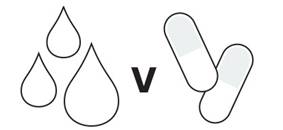 TWITTER | FACEBOOK | INSTAGRAM | PINTEREST
Whether you are taking supplements for longer, stronger hair, to ease your aching joints, to help aid your digestion or to help you with a skin complaint such as acne, we are all in search of the quickest, most effective products on the market. Recently we have seen a surge in the popularity of liquid supplements due to their fast-acting properties, so are they more beneficial than tablets, capsules and chewables?

A common reason for the popularity in liquid supplements is the faster absorption rate compared with the same ingredients in a solid format. When taking a liquid supplement, they go straight into the blood stream, allowing the body to absorb the benefits of the vitamins and minerals up to than it would from a pill that needs to be digested. On some occasions it has been known that vitamins can pass through the body without breaking down or only having ingested a small number of the vitamins. Liquid supplements also tend to be more highly concentrated, containing more ingredients in one single shot that you would get in 10+ pills. LQ Liquid Health are a good example of this as they contain the highest level of marine collagen in a single vitamin.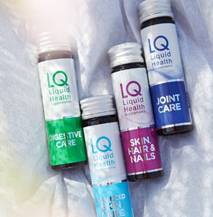 When consuming vitamins in liquid form, the body can absorb nearly all the vitamins and minerals contained, whereas the body can take in as little as a fifth of this from a pill. Therefore, by taking a liquid supplement you are ensuring maximum benefits from the products you are purchasing, meaning you are more likely to see the benefits at a more rapid rate. It is often reiterated to us how necessary antioxidants are for both inside and outside of the body, including preventing premature ageing, diseases or illness. When using liquid supplements, the antioxidants within these are absorbed more effectively, again ensuring that maximum benefits are gained from the products. LQ Liquid Health Supplements are also more powerful, as they contain 10 active ingredients, meaning not only are you getting more vitamins as they are easier to digest, they contain more powerful ingredients as well.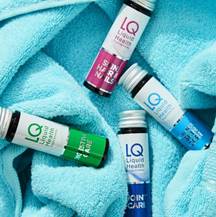 Capsule and tablet supplements also tend to contain synthetic ingredients such as binders, fillers, chelating agents and film coatings, which could lead to side effects such as an upset stomach. It also compromises the composition of the vitamins, whereas liquid supplements have a more "natural" composition, with a formula containing all the necessary ingredients and nothing additional.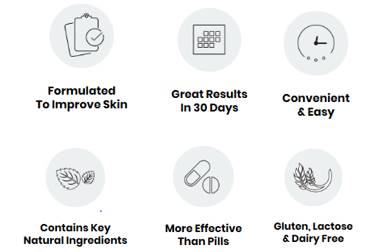 Lastly but most important the choice of supplement comes down to personal preference. Some people don't like to take hard supplements, or they struggle to swallow them, liquid supplements are easier to swallow, which makes you more likely to stick with them. The taste of LQ Liquid Health can also make taking your supplements a much nicer experience
To join the Liquid Revolution this year, try LQ Liquid Health's range of Liquid Supplements which includes Advanced Skincare, Skin, Hair & Nails, Joint care and Digestive Care.
Available from Boots and Holland and Barrett from £24.99 – £29.99 for 10 x 50ml bottles and it is recommended that you take these for a minimum of three months to get the full effects.