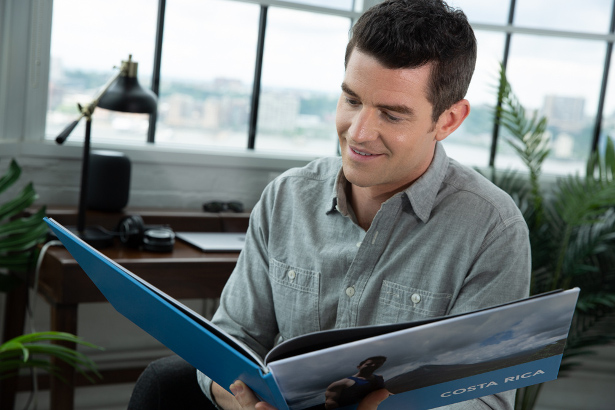 FACEBOOK | INSTAGRAM | TWITTER | PINTEREST | YOUTUBE
Your best memories just got better.
Deep down, are any of us different? We're moms, dads, siblings, best friends, grandparents and grandchildren. We're all human. And we all want to celebrate the memories that make us happiest.
But too many photo book tools have gotten too complicated. Sorting through favorite photos takes too long. Books come back with blurry, poorly cropped shots. And many aren't made with quality materials that last. So we made Motif to fix all of that. Because your best memories deserve better.
Motif does the work for you: Our advanced technology selects only the best shots — even the best smiles — and presents them in a perfect layout. Seamless integration with Photos on macOS makes it easy to edit the final product, but you now have an incredible head start.
Motif makes your vision come to life: We curate colors, themes, fonts, layouts, intelligent resizing tools and much more for you. Your final product looks truly professional with so much less time and effort on your part.
Motif makes memories last: Finding sustainable and durable materials, the finest inks and more for you are the result of a team with decades of experience. Your books, calendars and cards will make a beautiful first impression — and stand the test of time.
Ready to get started? Visit www.motifphotos.com or download the app on your macOS here.