Oil Market Manipulation Exposed by Top Trader in Latest Book >> www.advfnbooks.com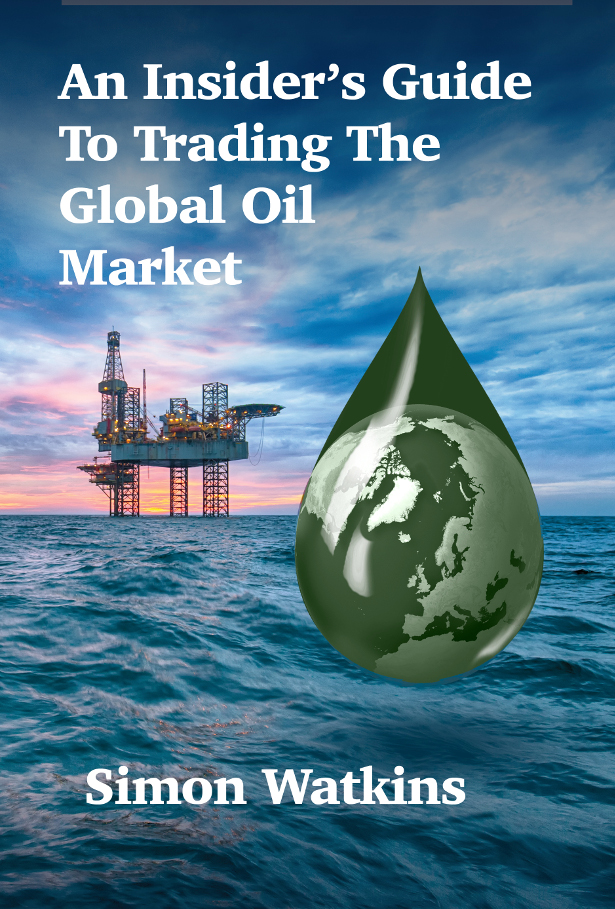 – timely guide demystifies forces at work and reveals how to make terrific returns –
ADVFN Books is publishing An Insider's Guide To Trading The Global Oil Market by Simon Watkins on November 25th, 2019.
In the book, the author – who was one of the top traders in the world for seven years – explains in detail how key players control this globally authoritative market via rhetoric, altering supply dynamics and gross price manipulation. The inner workings are laid bare and Watkins navigates readers through the macroeconomic and geopolitical factors governing the market, highlighting how to spot and capitalise on these manipulations and lock in substantial profits whilst carefully managing risk.
The premise of An Insider's Guide To Trading The Global Oil Market is that once all the macro elements involved are understood and the agendas of principal agents recognised it is relatively simple to ascertain the future direction of the oil market. The book covers the history of the market including recent developments in the Middle East, China, Russia and the US so traders are equipped to identify major macro-trends in the oil market now and in the future. Using this knowledge, they can position themselves for long-term and extremely sizeable moves in this market and other related markets.
The title, which is fully illustrated with charts, is underpinned by analysis of the general trading methodology, strategies, and cross-market opportunity awareness that are the cornerstones of all the leading proprietary trading operations around the world.
"If the intricacies are understood, the oil market is a trader's nirvana; it offers far and away the most opportunities out of any other market for high returns. This book unravels the market manipulations and tells you everything you need to know to profit significantly," said Simon Watkins. "The oil market's global importance cannot be underestimated, it is the lynchpin for trading other commodities, equities, bonds and forex."
An Insider's Guide To Trading The Global Oil Market is Simon's sixth title for ADVFN Books. It is available as an ebook from Amazon, Apple and Kobo and in paperback from Amazon. It can be pre-ordered for Kindle now: https://www.amazon.co.uk/dp/B07Z837MJ2
For more information, please visit www.advfnbooks.com