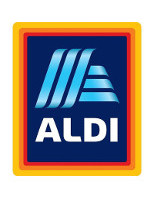 THE NEW ICONS – ALDI UNVEILS ITS MOST PREMIUM WINE RANGE YET!
YOUTUBE | TWITTER | PINTEREST | FACEBOOK | INSTAGRAM
The new range caters to the increased demand for great value, premium wines
Classic examples such as Pouilly-Fuissé and Châteauneuf du Pape are included in the brand-new range targeting wine enthusiasts
Chin chin! Aldi has announced the launch of its most premium wine range to date, The CLASSIC ICON range – a collection of exciting, yet classic, wines from some of the top regions around the world.
As Britain is fast becoming a nation of vino enthusiasts, Aldi has continuously strived to open up the ever-evolving world of wine to its customers. Its latest premium offering taps into the growing demand for fine wines at accessible prices and with bottles starting at only £7.29, it'll be impossible to make a pour decision!
Aldi says the launch will appeal to the growing number of 'upmarket' shoppers who are turning to the supermarket over specialist drinks retailers for top quality wines, with 9.3 million ABC1 customers having shopped at Aldi within the past year. The range follows in the footsteps of launches such as The Lot Series and Exquisite Collection which have proved incredibly popular, with a whopping 9.5 million bottles of wine from the Exquisite Collection being sold over the last year.
Sam Caporn MW, Aldi's Mistress of Wine, comments: "Customers are now more curious than ever when it comes to what they'll find in the wine aisle and have become more inclined to explore those classic regions. Aldi is known for its great quality wines and this range is the perfect transition for those looking to enjoy the finer things in life, without a hefty price tag!"
Available online now, The CLASSIC ICON range showcases wine from premium regions such as Pouilly Fumé and Pouilly Fuissé, as well as including a Chablis Premier Cru.
Julie Ashfield, Managing Director of Buying at Aldi UK, comments: "We have built up a reputation for offering outstanding quality wines at unbeatable prices. Recently we've seen an increased number of shoppers turning to Aldi specifically for premium wines, which is why we've decided to create a dedicated range, allowing us to cater to our shoppers and offer more in the 'over £6' category. The new ICON collection is a true testament to the esteemed wine makers our buying team work so closely with and we couldn't be more excited to present this new range to shoppers."
Champagne
Veuve Monsigny Champagne Grande Reserve (£16.99, 75cl)
Veuve Monsigny Champagne Rosé (£16.99, 75cl)
Veuve Monsigny Champagne 2006 (£22.99, 75cl)
White
Albanta Albarino 2018 (£7.99, 75cl)
Artisan Tasmania Chardonnay 2017 (£16.99, 75cl)
Baron De Ley Garnacha Rioja Blanco 2017 (£8.99, 75cl)
Blue Canyon Monterey Chardonnay 2017 (£8.99, 75cl)
Chablis 2018 (£10.49, 75cl)
De Bortoli Villages Yarra Valley Chardonnay 2018 (£9.99, 75cl)
Hirtl Kirchberg Grüner Veltliner 2018 (£8.99, 75cl)
Hirtl Waldberg Grüner Veltliner 2018 (£8.99, 75cl)
Jean Bouchard Chablis Premier Cru 2017 (£14.49, 75cl) – available from 14th October
Jean Bouchard Pouilly-Fuissé 2018 (£15.99, 75cl) – available from 14th October
Jean-Paul Seguin Pouilly-Fumé 2018 (£14.99, 75cl)
Jean-Paul Seguin Sancerre 2018 (£15.99, 75cl)
Leitz Rheingau Riesling 2018 (£8.99, 75cl)
Lot Series Redwood Hills Single Vineyeard Marlborough Sauvignon Blanc 2019 (£7.99, 75cl)
Red
Artisan Tasmania Pinot Noir 2017 (£16.99, 75cl )
Cathedral Cellar South African Pinotage 2018 (£8.99, 75cl)
Château Du Cartillon Cru Bourgeouis 2015 (£11.99, 75cl)
Château Jacques Blanc Saint Emilion Grand Cru 2015 (£15.99, 75cl)
Cuvée 13 Chateauneuf Du Pape 2016 (£16.99, 75cl)
Hacienda Cunaco Chilean Cabernet Gran Reserva 2018 (£8.99, 75cl)
Jean Lefort Fixin 2017 (£16.99, 75cl)
La Finca Toro Loco 2018 (£10.99, 75cl)
La Sogara Amerone Della Valpolicella 2016 (£17.99, 75cl)
Roversi Barbaresco 2015 (£9.99, 75cl)
Valley Way Barossa Shiraz 2017 (£6.99, 75cl)
Roversi Barola Riserva 2014/2015 (£17.99, 75cl)
Nucos Chilean Valle De Colchagua Merlot 2018 (£8.99, 75cl)
Gloria Douro Reservea 2017 (£7.29, 75cl)
Baron de las Vinas Rioja Gran Reserva (£9.99, 75cl)
Rosé
Le Cengie Cotes de Provence Rosé Saint Victoire (£9.99, 75cl)
Exquisite Collection Sancerre Rosé (£10.99, 75cl)