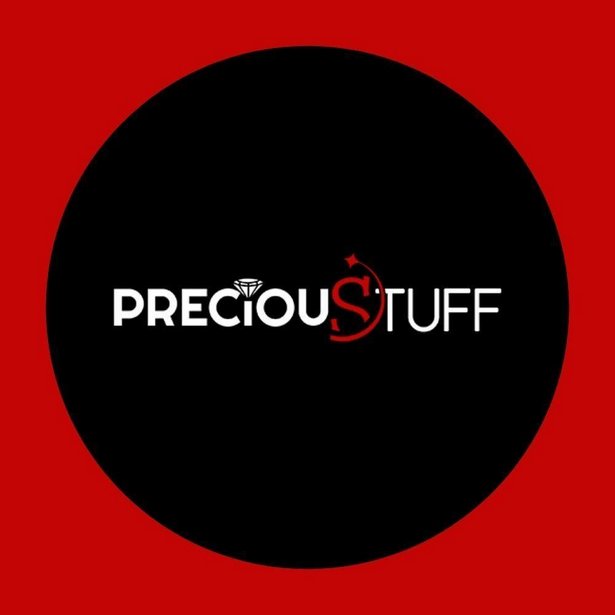 Sylvie Magennis a handmade jeweller and founder of Precioustuff.com. Precioustuff is an online made to order jewellery shop and repairs.
They make jewellery of all sorts and their clientele is exclusive. There is always a story behind each order, but this time it was beautiful and touching.
Bella a client restored my faith in real love.
Below is an exclusive piece about her love story which moved Sylvie to tears, we hope you enjoy reading it too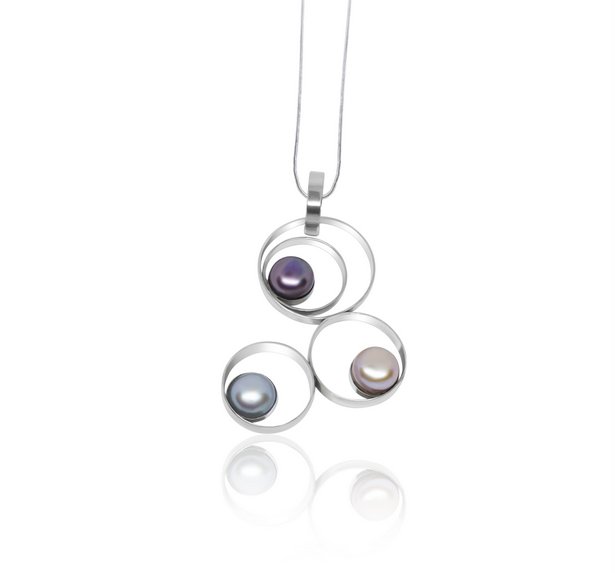 "This is a love story I need to share.
It is a beautiful love story from a client.
Bella and her fiancé Mark wanted to have some jewellery made for their Valentine's day date and asked for my help.
She explained that her relationship with her boyfriend Mark a medical nurse was going well until 2 years ago when he started working almost every day on a 12-hour shift. She started to miss him. At first during dinner and then in bed. The house was no longer the treasured place she shared with him. She dreaded leaving the house even to go shopping in case he came home and went straight to bed.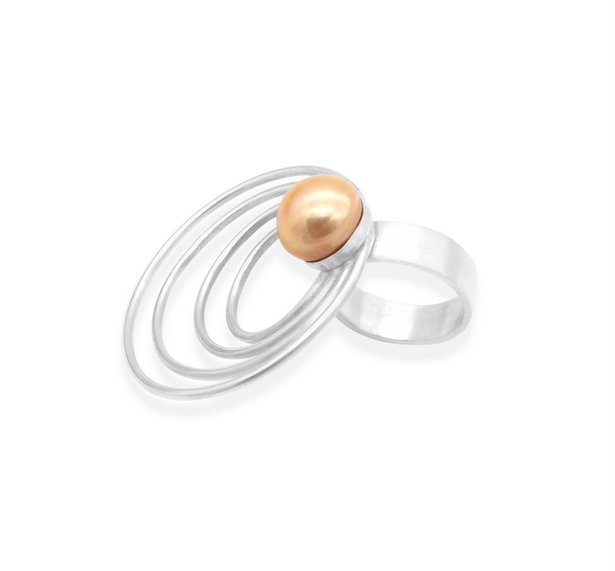 Her Mark used to work 4 days on and 3 days off. She enjoyed the time they spent together and cherished every second. She knew that she had him to herself for 3 long days and nights. Her routine was to go to the supermarket and select some good wine and food that she would cook for their daily date. For her the 3 days off were the best romantic moments of the week, just for the two of them.
On those occasions, she always wore a special dress, hair and makeup done for each day. She created different role plays that her husband enjoyed experiencing. His favourite role play was when she played doctor. Dressing in white with her stethoscope hanging around her neck, she took his temperature at the end of their lovely meal and proceeded to tell him what type of emergency treatment he will need.
In turn he played the role of a beauty therapist. Which involved a full spa treatment. In the morning he would make her a hot bath followed by a full body massage any women would die for. After a light meal, he would use his guitar to serenade her with her favourite song. They would then proceed to the terrace with 2 glass and a bottle of Jack Daniel's and sit side by side counting the stars.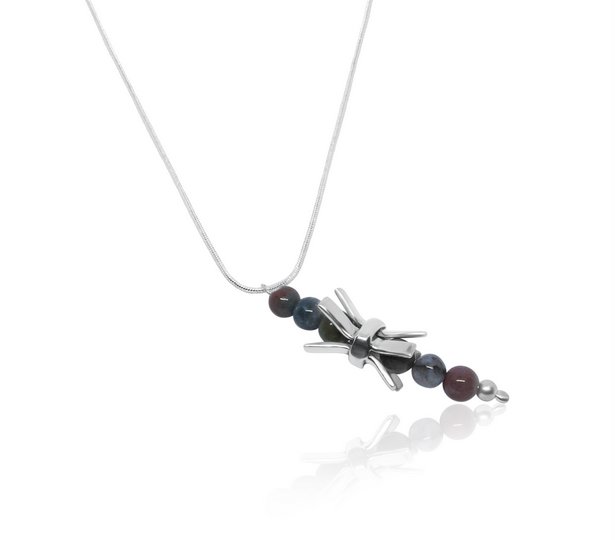 She said she missed those days so much that she could barely function. Her fiancé had been working so hard that he barely noticed that she was lonely and missed him. One day she was at work and she was called at the reception. She wondered why? She was never called at the reception and she was puzzled and worried. She had a sister who was expecting her first child and they talked every day. Her sister was nervous and worried as the birth of her child was approaching. At Bella's workplace, mobile phones were not allowed. Instead, employees could use the reception telephone to make or receive calls free of charge. When she was called to go to the reception on the ground floor, she did not know what to expect.
When the door of the lift opened, she saw her fiancé with the biggest bouquet of flowers she had ever seen and still wearing his nurse's uniform. Behind the flowers, she saw his big smile and tearful eyes, then she heard: "I missed you so much and love you until the end of time" She does not remember who was crying the most, but she remembered not being able to see anything as her tears were filing her eyes. He finally said: "I am off for 2 weeks and I am all yours".
The following day they called me and asked to have 2 heart pendant necklaces made for them to wear on the 14th of February for their Valentine's date. I was so moved by her story that I dropped everything and started work on their jewellery straight away. "
.Regards
Sylvie Francine Magennis
To find out more about Sylvie'sd Jewellery please visit her website at :- www.precioustuff.com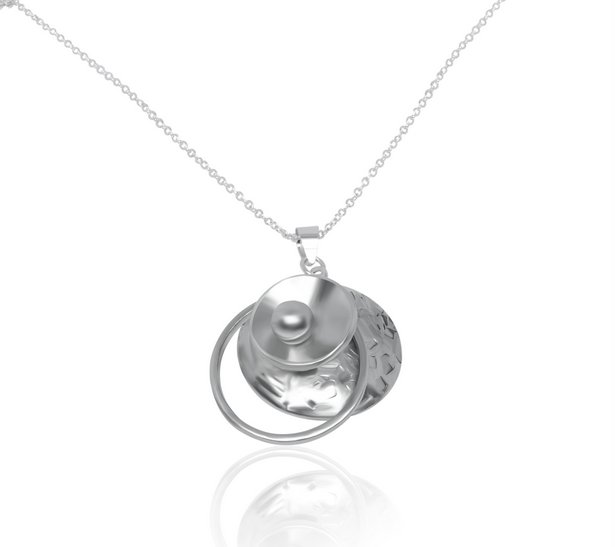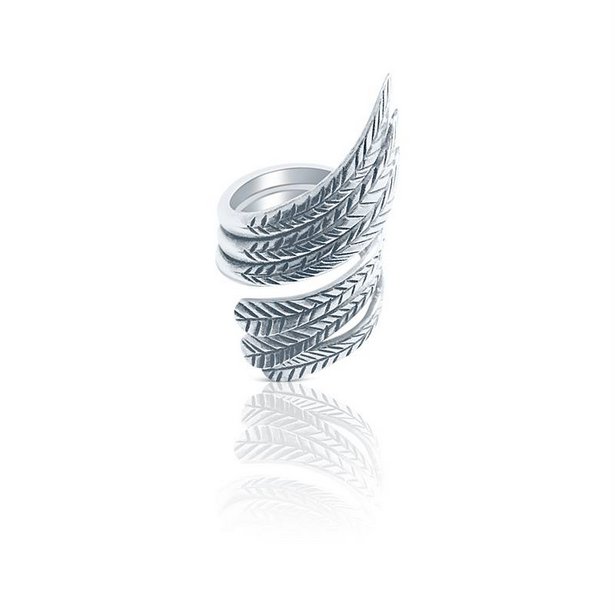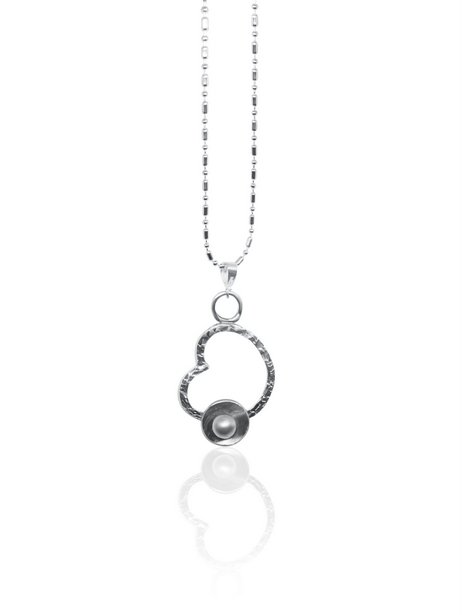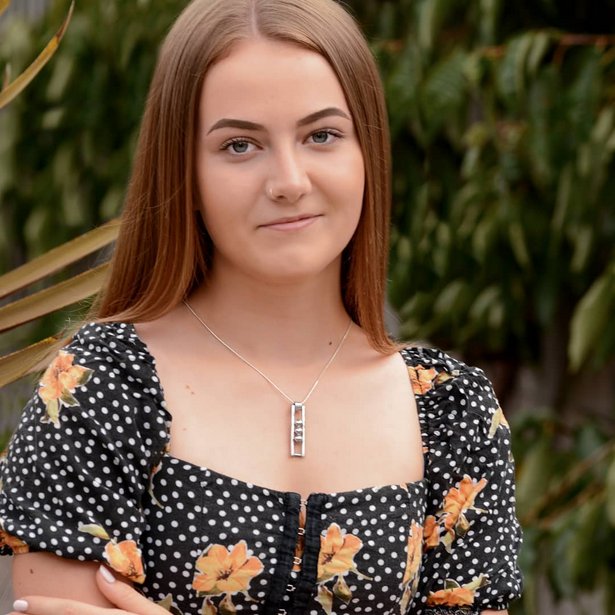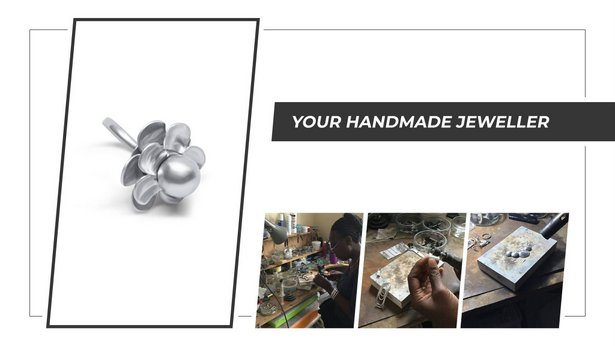 What's Galentine's Day? Well it's only the best day of the year
Created by one of our favourite fictional characters, Leslie Knope of Parks and Recreation, Galentine's Day is a day dedicated to showering your closest girl friends with love and attention… more than you do already.
We've put together our top picks to show your bestie you love her.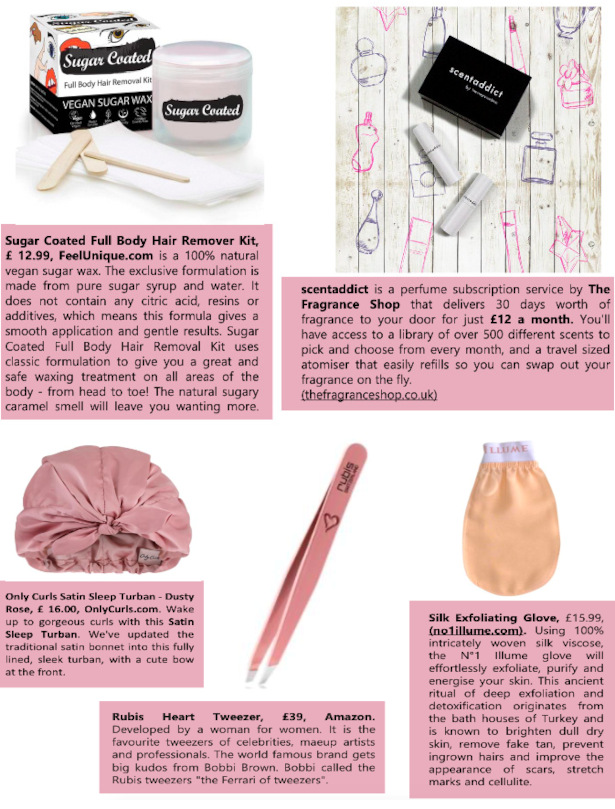 Discovery Vitality
www.healthyfoodstudio.co.za/events/online-fellow-foodie-valentines-delights/

The Vitality HealthyFood Studio (HFS) brings professional culinary prowess right to your home – in real time – with its live chef. Now, you can have a live, interactive cooking experience via a personal video call with a one of our professional chefs.
This Valentine's month, we are running several awesome classes for couples, titled, "Online Fellow-foodie Valentine's delights" – see write up below. We would love to offer two couples amongst your readership vouchers for both the HealthyFood Studio classand our Partners Woolworths (to stock up on ingredients for the class!) Please let me know if you would be interested and we'll be able to share the voucher details.
Is your love language all about food? Then spoil your significant other this February with a healthy Valentine's Month cooking course, only at the Vitality HealthyFood Studio. Join your fellow lovers of food online for a night of scrumptious starters, magnificent mains and decadent dessert. Bookings cost R200 per household .Book this online fellow-foodie class today for R400 and get a R200 Woolworths voucher to spend on ingredients. You'll receive your voucher code with your booking confirmation email.
Valentine's/Galentine's: Hot/Cold Coffee, Fresh Squeezed Citrus Juicer
Cold Brew is growing in popularity. Hot coffee is a staple, but bold flavor is important. Stay healthy with fresh squeezed juice.
Vinci Housewares has it all. vincihousewares.com/collections/vinci-products
Vinci Express Cold Brew: $79.99
Vinci Express Cold Brew allows homemade cold brew coffee anytime. Vinci's Express Cold Brew with patented Circle Flow Brewing Technology eliminates the long wait of the traditional 18-24 hour cold brewing process and provides fully extracted cold brew in as little as 5 minutes. Simply fill the carafe with room-temperature water, add medium to coarse ground coffee to the filter, select brew strength, and enjoy deliciously, fully brewed cold brew coffee in minutes.
Vinci's new circle flow brewing technology quietly and completely extracts coffee grinds with a gentle, continuous flow of water to ensure fast, even and compete extraction. Users select the desired brew strength from four choices: light (5 minutes), medium (10 minutes, bold (15 minutes, extra bold (25 minutes). The ultimate in convenience, the Vinci Express Cold Brew offers brew, serve and store in one multi-purpose carafe. It includes a two-step cleaning function that flushes all of the residual coffee from the unit and cleans and drains the brew path with clean, fresh water.
Vinci Auto Pour Over 12-Cup Coffee Maker: $99.99
The Vinci Auto Pour-Over Coffee Maker features a patented Rotary Dispersion Technology is a fully automated pour-over brewer that spins as it brews — replicating the manual pour-over method and replacing it with an automated pour-over process. Not only does the Vinci Auto Pour-Over brew delicious pour-over coffee, it will also improve and replace typical counter-top coffee brewers. It ensures proper water dispersion by extracting all coffee grounds equally for a more balanced and better-tasting cup of coffee.
Vinci Hands-Free Citrus Juicer: $99.99
The Vinci Hands-Free Citrus Juicer makes juicing effortless and with less mess. Simply slice fruit in half, place fruit on the reamer, and press the juice button. The Juicer does the rest. Featuring Vinci's patented automatic juicing mechanism, there is no need to hold the fruit, strain the arm or make a mess. Perfect for seniors. The pressure sensitive juicing technology with built-in sensors automatically senses the thickness of the citrus ring, ensuring the best and optimal amount of juice without any bitter flavors that are often introduced when the rind is scraped by the reamer with other juicers.
From key limes to large 4.5-inch grapefruits, the Vinci Hands-Free Citrus Juicer is perfect for drinking, recipes, desserts marinades and, even, cocktails. It is compact and easy to store either on the counter or in a cabinet. All removable parts are dishwasher safe. Two interchangeable pulp filers allow for high or low pulp juice.
Vinci products are also available at Amazon. eBay, Target, and Walmart.
SPOKE LONDON – GIVE THE GIFT OF FLAWLESS FIT THIS VALENTINE'S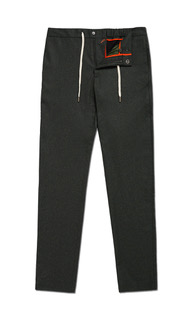 A flawless-fit (where bespoke tailoring meets ready-to-wear) with quality, detail and a bulletproof 200-day returns policy, SPOKE's legendary legwear is the go-to gift for your Valentine this year. SPOKE makes gifting simple. Finding their fit is easy with the online Fit Finder that can be completed in under 60 seconds, and with each trouser cut in 200+ sizes it's easy to find their perfect pair this Valentines. www.spoke-london.com
(Download high res images here. Alternatively, email liz@blakeborough.com for a wide selection of high-res imagery.) Choose from:
£135 READY FOR ANYTHING BULLETPROOFS
Perfect for cyclists, dog walkers and those who relish the outdoors, the water repellent BULLETPROOFS are ready for anything. Made of a technical, yet breathable fabric, which repels water and stretches in two directions, it's a cyclists true friend with discreet hi-vis trim features; and reflective piping in the roll-up leg hem. There's even a drop-down reflective flash in the back pocket. Available in dark navy and graphite, Bulletproofs cost £135.
£110 WORK FROM HOME FRIDAYS OR £125 MERINO WINTER FRIDAYS
With dress-down Friday the new every day, SPOKE's modern drawstring chino is a comfortable collision of loungewear and office wear. This modern chino features a flexible waistband and subtle hidden drawstring. Available in four colour palettes, FRIDAYS cost £110. Alternaitvely get super cosy this February with the new Winter Friday cut from soft, warm Italian flannel, woven from 100% merino wool, and tailored to within an inch of its life. The Winter Friday costs £125 and comes in three colours: grey, navy and forest.
£79 EVERYDAY HEROES
Also, incredibly gift-worthy is the classic and super soft £79 HEROES chino. This everyday smart-casual hybrid, available in seven colours, is cut from peachy-feel cotton with added stretch for comfort. SPOKE's Heroes cost £79 and come with a 365-day guarantee.
For the full line-up of gift ideas, which also includes a boxed three-pack plain t-shirt set for £95 and gift-cards, visit www.spoke-london.com
About Spoke
SPOKE is a new kind of menswear brand focused on legs, and fit. There is little in this life worse than a poorly fitting pair of trousers – and seven years ago they set out to banish them forever.
Half a million pairs sold later, they cut their strides in over 200 sizes, custom finished to order for a flawless fit. Of course, only one pair is your perfect fit, so they built an online fit finder, with a machine learning algorithm, to help men find their size – and not a fitting room in sight. It wouldn't be very 2021, would it?
SPOKE stock a range of products – from casual drawstring chinos, to Italian wool slacks via their bestselling stretch-cotton Sharps. They've recently added premium denim, and swim shorts too.
This Valentine's Day, Give Your Loved Ones the Gift of Serenity
This Valentine's, share the intention of love and compassion through beautiful Rose Quartz jewellery and accompanying meditation series.
Highlighting the loving properties of the Rose Quartz gemstone, Silatha' s jewellery line is purposefully charged with the energy of love and compassion. This gem helps dissolve emotional wounds and inspires openness to true love. The stone enables us to give and receive love from others and more importantly, it helps us create more love for ourselves.
Each of Silatha's gemstones comes with access to the matching series on the meditation app. Together, the app and the gem empower women to feel re-energised and balanced.
Silatha is the first and only meditation app that connects with a physical item (e.g a Rose Quartz gemstone) which acts as your continued reminder of the intention you set yourself. The connected meditation app enables you to create some much-needed me-time in just a few minutes a day.
The Silatha method is endorsed by BJ Fogg, a best-selling author and one of the world's leaders in the field of habit building – and makes you 6 times more likely to create your desired meditation habit than with other meditation apps available today.
Silatha also focuses on supporting the many changes that a woman goes through in her life from pregnancy, becoming a new mum continuing right through to menopause. The app also offers a variety of guided meditations based on intentions such as:
· Letting Go & Emotional Stability
· Love & Compassion
· Inner Peace and Balance
· Mindful Eating
· Energy & Intuition
· And many more
Silatha is a meditation app specially designed to celebrate & empower women. The Silatha Method was created by founder Veroniek Vermeulen, who after a lifechanging experience in the Himalayas, was determined to meditate daily. To build this daily habit and start living more purposefully she learned all there is to know about bringing meditation into today's busy life. Now, through Silatha, Veroniek has combined this knowledge with her passion for supporting women through the changes they go through in life. Through the power of meditation, she hopes to help women to become more balanced in body, mind and spirit.
More information can be found here: the Silatha app [Android & Apple], website and on socials.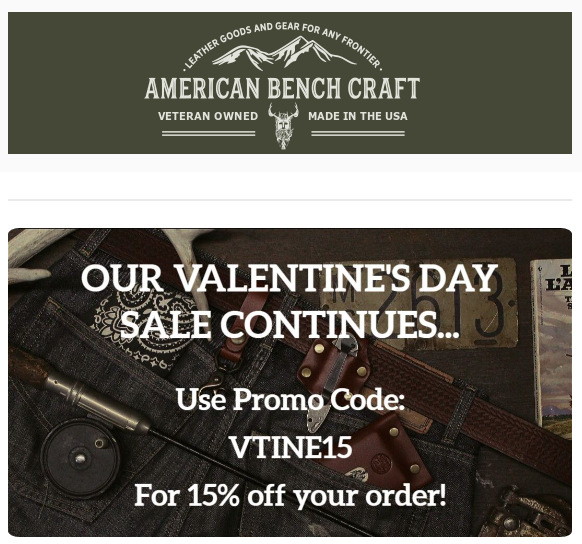 Valentines day gift guide – WYNSORS

Wynsors have some great running shoes for women that are perfect for gifting:
Nike – Downshifter 9 – £45.00
Ladies lace up fastening mesh upper running shoes. Lightweight phylon midsole. Rubber outsole.
Skechers – Bountiful quick path – £45.00
Ladies lace up sporty trainer. Soft knit mesh fabric upper with sidewall logo. Padded collar and tongue for extra comfort. Memory foam insole and lightweight phylon outsole.
North Face – NF W lite wave amphib – £35.00
Ladies north face w lite wave amphibious 11 trainer.
K- Swiss – Cr 329 Ltr SE – £30.00
Ladies k-swiss cr-329 ltr se lace up leather upper trainer with injection moulded shock spring eva foam outsole.
About Wynsors
"Wynsors was established in 1956 and has grown from a handful of small high street stores to a leading UK family footwear retailer. We leave no stone unturned to bring you the best deals in fashion and sports footwear from all the biggest brands"
Valentine's Day 2021 Specials from around South Africa
With Valentine's Day around the corner, it's time to check out the romantic specials – valid for the month of February – being offered at some top South African hotels and lodges.
In Mpumalanga, located on 800 hectares of peaceful countryside, Walkersons Hotel & Spa, an exclusive 5-star, 27-room boutique hotel near Dullstroom is ideal for exclusive weekend breaks, weddings or business conferences and of course Valentine's. Along with the surrounding pristine scenery and fly-fishing in Dullstroom's famous trout dams its delicious cuisine is one of its biggest attractions – The Flying Scotsman and Terrace Restaurants cater for both guests and day visitors. Walkersons Hotel & Spa invites you and your valentine to a romantic Valentine's weekend with a great 35% discount for a two- night stay – Friday 12 and Saturday 13 February 2021. Enjoy a special Valentine's menu, a romantic turndown in your room and a small gift to celebrate Valentine's. The 35% discount for a two-night's booking is valid throughout the month of February (but without all the 'romantic trimmings'). Bookings – reservations@walkersons.co.za or 013 253 7000. www.walkersons.co.za
In KwaZulu-Natal – Celebrate love with a weekend getaway at Thanda Safari. Meaning 'love' in isiZulu Thanda Safari, a Big Five game reserve in the heart of Zululand, KwaZulu Natal is the perfect place where couples can experience the bush, the Big Five, romantic turn downs, Valentine sundowner (non-alcoholic) cocktails, romantic meals and on Saturday 13 February, a special Valentine's event in the bush – Romance with a capital R! Thanda's Valentine's Weekend of Romance Package from R6 500 per person sharing for a two-night (Friday and Saturday) stay at Thanda Tented Camp includes two night's accommodation at the luxurious Thanda Tented Camp (spacious safari-style tents with private viewing deck and en-suite bathroom), four game drives with expert guide and tracker, all meals and selected local beverages. Not included is the conservation levy of R200 per person per stay, gratuities and all items of a personal nature. Rates for nine bush suites at Thanda Safari Lodge and five suites at the luxurious Villa iZulu are available on request. Terms and conditions apply. There's always something special at Thanda Safari – a proud member of The Leading Hotels of the World and a multiple winner of The World's Leading Luxury Lodge award – most recently at the World Travel Awards for World's Leading Luxury Private Villa 2020 (Villa iZulu) and World's Leading Safari Lodge 2020 (Thanda Safari). Thanda Safari – reservations@thanda.co.za, +27 (0) 32 586 0149, www.thandasafari.co.za
Emdoneni Lodge – a privately owned, multi-award winning 3-star lodge with an abundance of wildlife and natural vegetation situated on a small game farm in Hluhluwe, close to the Hluhluwe/ iMfolozi Game Reserve, offers exclusive, authentic and unforgettable African safaris. Its accommodation, designed to give a 'taste' of Africa with just the right amount of luxury, has a choice of four options – standard or deluxe chalets; African-style rondavels, and – perfect for couples wanting to celebrate Valentine's in style – the Windfall Cottage. Bring your Valentine partner and enjoy the magical and romantic Emdoneni Lodge's Valentine's Package which includes one overnight stay, dinner, breakfast, guided sundowner walk, a cat tour, a spa voucher and a goodie bag! With "Okuhle esikwenzayo Kwanele" (Zulu for Only our BEST is enough) as its motto a Valentine's stay at Emdoneni Lodge will be a memorable experience. Bookings: (+27) 35 562 7000/7001, info@emdonenilodge.com, www.emdonenilodge.com
In the Cape at the 5-star Turbine Boutique Hotel and Spa, situated on Thesen Islands, Knysna and housed in what was once an old power station and one of the country's most unusual hotels – an ideal place to spend a romantic Valentine's weekend. It offers luxury and standard hotel rooms, self-catering and semi-self-catering suites and a romantic honeymoon suite. Its exceptional facilities include the elegant Island Café restaurant and the cosy Gastro Pub (currently closed until 15 February), the Turbine Spa which offers a wide range of body and beauty treatments and the Turbine Water Club which offers various water-based activities. The Turbine's specials for Valentine's Day – the Accommodation/Spa/Island Café One-Night Special – Saturday 13 February at R2 850 per room – and the Two-Night Special – Friday 12 February and Saturday 13 February at R5 190 per room – include Bed and Breakfast, a 45min Couples back, neck and shoulder massage at Turbine Spa and a romantic turndown platter. And to please your Valentine further you can Give the Gift of Love – a beautifully wrapped 50% discount voucher; and there's a 60min Feel Fabulous Spa Package – a chocolate foot scrub, destress massage and a complimentary BABOR gift – at only R399 per person – valid to 28 February 2021. T's & C's apply. Booking is essential. To book call Reservations on 044 302 5746 or email reservations@turbinehotel.co.za and for further information visit www.turbinehotel.co.za
The superior De Hoop Collection in the Hoop Nature Reserve, one of the Western Cape's largest and most beautiful nature sanctuaries offers not only world-class whale-watching, accommodation options designed to suit all budgets and outdoor activities in abundance, but also a great Valentine's Day special. You are invited to Spend the Valentine's Day weekend with your valentine at De Hoop in a suite for two nights, enjoy romantic dinners at The Fig Tree Restaurant and breakfasts on the verandah watching the birds on the vlei at only R3 720 per couple (R1 860 per person per night) on a dinner, bed and breakfast basis, a complimentary bird walk is included. T's & C's apply. Booking is essential – phone 021-422 4522 or email res@dehoopcollection.co.za, www.dehoopcollection.com De Hoop Collection is a member of Cape Country Routes.
The elegant award-winning Eendracht Hotel & Apartments situated in the heart of the oldest part of Stellenbosch. Its Valentine's Day Package – a One Night Stay for Two – offers an Adventure Shop Boschendal e-bike tour for two on Saturday morning, a 'welcome' mocktail on arrival at Eendracht, breakfast and a three-course lunch for two at Senobia's on Sunday – R2 495 per couple. This package is only available for overnight Saturday 13 February – enquire for a special rate to stay a second night. T&C's apply. Eendracht and Adventure Shop are members of Cape Country Routes. Enquiries: Tel: +27 21 883 8843, Email: reservations@eendracht-hotel.com, www.eendracht-hotel.com
And from Cape Country Routes, a leading group of owner-operated and managed accommodation and activity establishments with a collection of more than 20 privately owned hotels, lodges and guest houses, unusual places and attractions and activities and tours on the scenic and historic routes of the Cape:
The Cape Country Routes property Agulhas Country Lodge is a paradise found at the southernmost tip of Africa in L'Agulhas. Its elevated position offers guests remarkable sea views from nearly every vantage point. With its eight en-suite rooms, all with sea-view balconies, a bar with an enclosed balcony also with stunning views of the sea and its décor of antique wood and fireplaces Agulhas Country Lodge's romantic ambience is perfect for Valentine's – a day dedicated to romance. For a romantic Valentine's getaway at Agulhas Country Lodge there is a 50% discount for a honeymoon suite for two people for two nights on 12, 13, 14 February – R625 per person per night – includes a full breakfast. T's & C's apply. Enquiries: info@capecountryroutes.com www.capecountryroutes.com
The 4-star Cape Country Routes' property De Zeekoe Guest Farm surrounded by the Swartberg and Outeniqua mountains and situated just 7 kms outside Oudtshoorn in the Garden Route's Klein Karoo has a unique charm – and with the huge variety of extraordinary activities available in the area it is an ideal destination for a visit or a stay over. Surprise your loved one/significant other with a romantic getaway – guests have a choice of various accommodation types – from stylish rooms at the main house to luxurious private self-catering cottages with own pool. De Zeekoe has great rates for the Valentine's Weekend (12 to 14 February 2021), from R700 per person per night for the Cottages and R650 per person per night for rooms in the Main House – rates includes breakfast. T's & C's apply. Enquiries: info@capecountryroutes.com, www.capecountryroutes.com
If you and your significant other are keen to do something completely different for Valentine's, then consider Cape Country Routes' award-winning shark cage diving and viewing company in Kleinbaai, Western Cape, Marine Dynamics' fabulous 40% discount Valentine offer. Explore the world-famous Dyer Island ecosystem and stand a chance to see sharks, whales, dolphins, seals and penguins. An onboard marine biologist will educate you as you get up close and personal with the magnificent marine wildlife. A free visit to the African Penguin and Seabird Sanctuary – a project of the owner- established Dyer Island Conservation Trust – is included. There is no better and healthier way to celebrate love, romance and Valentine's than outside and on the sea! Contact Marine Dynamics to book your Valentine's spot – 082 380 3405, sharks@marinedynamicstravel.com, www.marinedynamics.co.za
For a romantic Valentine's Weekend with a difference head to the Cape Country Routes' charming 3-star New Holme Country House – a working sheep and game farm situated in the Karoo Gariep Nature Reserve, one of two nature reserves of the newly branded Khoisan Karoo Conservancy and experience the best traditional Karoo cuisine, sunset and night drives, the birds of the Karoo, Koi history, etchings and the 'Shy Five' night drive where you can see aardvark, aardwolf, black footed cat, porcupine and bat eared fox. A special Valentine's rate of R1 500 per person for two nights includes New Holme's signature three- course buffet and breakfast daily, plus a complementary Night drive to see the Shy 5 and to do some stargazing. Guests are assured of friendly personal service and an easy and relaxed atmosphere at this 'home away from home'. T's & C's apply. Enquiries: info@capecountryroutes.com www.capecountryroutes.com
Also part of the Cape Country Routes Collection is the luxury game lodge Wildehondekloof Private Game Reserve, situated 40km from Oudtshoorn, the Ostrich Capital of the World. With its nine luxurious bedrooms, all en-suite and air-conditioned with stunning views of the mountain and river and various activities and things to do – guided game drives, diverse birdlife and other small animals, hiking trails, swimming, mountain biking and exploring the beautiful countryside – this is the perfect spot to celebrate the Valentines' Day weekend. Rates for a Single-Night Package (Dinner, Bed and Breakfast) start from R1 500 per person per night – and there's a special Valentine's treat of a free picnic basket for each couple staying over. There are other packages available that include game drives. T's & C's apply. Booking is essential. Enquiries: info@capecountryroutes.com, www.capecountryroutes.com
And from Cape Summer Villas Boutique Collection – a privately-owned hotel group with a boutique collection of nine exclusive properties in the Western Cape along the Cape Coast to Plettenberg Bay. Well positioned properties, catering to the discerning guest with luxury amenities have been carefully selected to showcase their surroundings and feature tastefully decorated interiors, the finest linen and 5-star service:
If you're looking for a luxurious Valentine's experience, then Cape Summer Villas' Sky Villa Boutique Hotel offering world-leading luxury accommodation in Plettenberg Bay is the place to be! Perched on a hilltop with breath-taking views of the ocean, the mountains and the lagoon this luxurious 5-star boutique hotel is known for its warm hospitality, cutting-edge design and lush indigenous gardens. For a premium Valentine's celebration- of- love book Sky Villa's Perfect Date Package – R4 200 per couple – includes two nights stay, a complimentary bottle of sparkling wine (non-alcoholic) and fruit basket on arrival, breakfast, a private dinner on the terrace plus a 60min Thai Oil massage – courtesy of Royal Thai Plett. Subject to availability. T's & C's apply. Booking is essential. Contact: +27 87 550 2967, info@skyvilla.co.za, www.capesummervillas.co.za
The Cape Summer Villa Collection's distinctive Spanish Farm Guest Lodge in Somerset West with a peaceful ambience and typical warm South African hospitality it is a special slice of paradise. It offers luxury air-conditioned Guesthouse bedrooms and self-catering Villas with lush indigenous gardens, stunning scenery and panoramic views of False Bay and the surrounding mountains. Escape the city for a Valentine's getaway with your loved one – take advantage of Spanish Farm's Romantic Escape package – two nights at the Spanish Farm Guest Lodge – from R3 400 for standard guest house room to R5 900 for Honeymoon Villa – this package includes breakfast, a complimentary bottle of (non-alcoholic) wine/bubbly and a 60min Thai massage for two from Thai Sabai and is valid for the month of February. Spanish Farm Guest Lodge is the recipient of the HotelsCombined's 2020 Recognition of Excellence Award in recognition for consistently achieving the highest standards of customer satisfaction worldwide. T's &C's apply. Contact: +27 21 852 7352, info@spanishfarm.co.za, www.capesummervillas.co.za
The elegantly furnished, self-catering apartments at The Den Apartments by Cape Summer Villas in Stellenbosch are fitted with only the finest in fixtures, appliances and linen and feature interior design by Clara's Interiors, a communal rooftop deck with pool, a braai area and views of the nearby mountain range. Centrally situated it is close to many of Stellenbosch's top restaurants, and with easy access to all roads through the winelands it is are perfect for tourists, holidaymakers and those wanting a romantic hideaway for Valentine's. Enjoy The Den Apartments by Cape Summer Villas Romantic Hideaway Special with your loved one – a two-night stay at R3 000 for a Studio apartment which includes a cheese board with a complimentary bottle of wine/bubbly (non-alcoholic) and an hour-long in-room Massage for two. This offer is valid for the month of February. Contact: +27 66 297 4358, enquiries@thedenstellenbosch.co.za, www.capesummervillas.co.za
Please note: In keeping with protocols regarding the Coronavirus, all these properties are adhering to stringent health and safety cleaning protocols – the safety of their guests and staff being of the highest priority.
JustCBD, the premium lifestyle CBD brand, has just launched Valentine's Day-themed gummies which will be available throughout February!

With two flavors, Wild Cherry and Strawberry Banana, these are the perfect natural supplement to help your loved ones with the gift of relaxation. We also have bath bombs and other relaxing items.
JustCBD revolutionized the CBD industry with their innovation around creating their gummies, which quickly became best sellers and defined the edible CBD space. And these love-struck, heart-shaped gummies are created with that same passion of delivering CBD with convenience and care. They pack the same CBD punch as the original gummies. In addition to gummies, JustCBD continues to be the category leader in CBD with products including bath bombs, topical lotions, lip balms, pet treats, and more.
JustCBD's Valentine's Day gummies will be available for a limited time through February on JustCBD's website at www.justcbdstore.com and priced at $17.99 (250mg) and $45.00 (1,000mg) respectively.
Keep your Gardener safe this Valentine's Day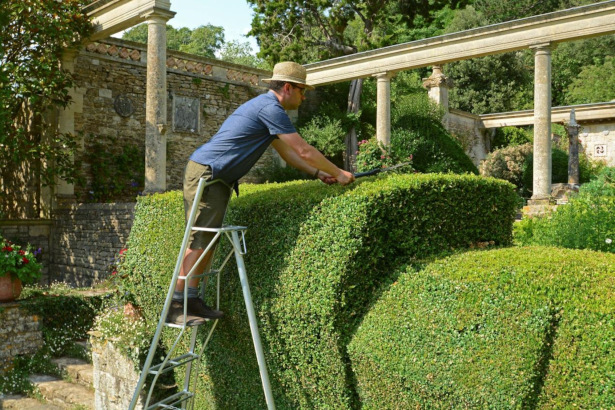 During lockdown many more people have taken up gardening to keep active and alleviate boredom, widening the choice of Valentine's Day gifts for that special loved one.
Why not combine keeping the one you love safe with the gift of a much sought-after Henchman tripod safety ladder?
With its three-legged design, wide platform rung and top safety rail, Henchman is the ladder of choice for gardening professionals, royal households, country estates and thousands of gardeners across the UK, giving them wobble free, safe working at height both in the garden and at home.
Latest Hospital Episode Statistics (HES) from NHS Digital show that from March 2018 to March 2019 almost 7,000 people ended up in hospital after falling from a ladder – and with more people gardening in 2020 that number will have certainly been higher.
Henchman ladders are stylish, easy to carry and store and are available to buy online for next day delivery to UK mainland addresses at www.henchman.co.uk.
Prices start at £225 for a 6ft tripod ladder with one adjustable leg.
Never argue about sweeping or mopping again! The DEEBOT OZMO T8+ will create more time to spend together this Valentine's Day.
DEEBOT OZMO T8+ | RRP $1,299 | Stockists: The Good Guys |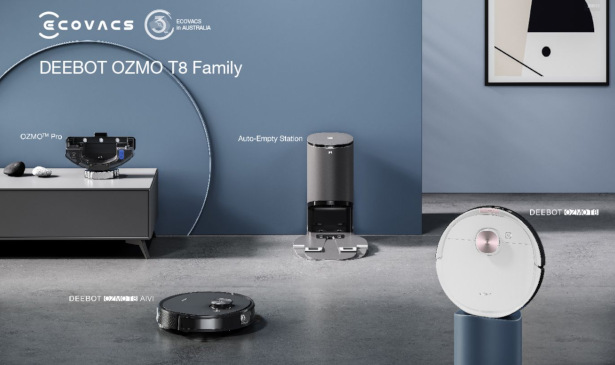 The DEEBOT OZMO T8+ is a revolutionary all-in-one robotic vacuum cleaner that delivers users the ultimate experience in terms of thorough floor cleaning performance and an intelligent clean. The first robot with ECOVACS' cutting-edge feature TrueDetect 3D Technology that instantly detects and avoids obstacles. Along with leading features like TrueMapping laser-based mapping and navigation technology, advanced mopping and vacuuming performance, and included Auto-Empty Station, DEEBOT OZMO T8+ delivers an enhanced and powerful in-depth smart cleaning experience to users.
There are no strings attached this Valentine's Day if you gift the BOOSTCHARGE Wireless Charging Stand + Speaker
Belkin BOOST↑CHARGE™ Wireless Charging Stand + Speaker | RRP $99.95 | Available at Belkin.com/au, JB Hi-Fi, Harvey Norman and other leading technology retailers |
The perfect companion for those who want to charge, listen and watch at the same time. By connecting with a simple one-touch Bluetooth pairing system, you can listen to your favourite tunes or make hands-free FaceTime calls, all while keeping your device fully charged with 10W of wireless power.
Set a romantic mood with an affordable and unique gift, allowing the user the ability to create unique ambient lighting in any room of the home.
CONNECT SmartHome Lighting Range | RRP from $10 | Stockist: Harvey Norman |
From downlights and everyday bulbs, to fun neon, strip light, and fairy light options, the range can create vivid colours and soft whites for accenting details and highlights in your home. You can easily control the light anywhere with the Connect SmartHome App, or issue voice commands using your favourite virtual assistants.
CONNECT Smart LED WHITE Light Bulbs (E14, B22 and E27 fittings) | RRP $10
CONNECT Smart LED RGB Light Bulbs (E14, B22 and E27 fittings) | RRP $15
CONNECT Smart LED Downlights (240V) | RRP $29 (WHITE), $49 (RGB)
CONNECT Smart LED Downlights, (GU5.3 or GU10) | RRP $29.95 (WHITE), $49.95 (RGB)
CONNECT Smart RGB LED Festoon Lights | RRP $88
CONNECT Smart RGB LED Strip Lights (5m) | RRP $69
A compact smart cutting machine to help you make your loved one something really special – or as a gift to inspire their creative side!
Cricut Joy | RRP $349 | Available at Spotlight, Harvey Norman, JB HiFi and Big W |
This smart cutting and writing machine creates customised labels, vinyl decals, iron-on transfers, birthday banners, and more. Start with a suggested project or create your own from scratch. Cricut Joy handles the rest. Portable enough to take anywhere, and powerful enough to cut repeated shapes up to 20 feet long, Cricut Joy makes it possible to make something unique for your loved ones.
A romantic Valentine picnic alongside your favourite sunset viewing spot wouldn't be complete without the Stanley Rogers picnic range….
Stanley Rogers Picnic Range:
Wooden Serving Platters and Picnic Tables –
Stanley Rogers has created Wooden Serving Platters and Picnic Tables that are easy to carry but will serve you in style. The Wooden Serving Platters capture the simplicity and elegance of Scandinavian design along with it the modern, distinctive irregular shapes. The Picnic Tables have space for a bottle of champagne or wine and can also hold six glasses safely off the ground. It's perfect for that idyllic intimate picnic or if you are going to an outdoor cinema in style.
Cheese Knives and serving utensils –
Since 1930, Stanley Rogers have mastered the art of distinct, yet practical cutlery. The weight of the cutlery, the way it gleams in the light, its durability has never been more present than with the Stanley Rogers cheese knives and serving utensils. These utensils have the effortlessly elegant look and feel you've come to expect from Stanley Rogers, with each piece boasting a sleek design Whatever your dining style, these utensils are just the right calibre for your table!
Or share the love with home-baked treats 🙂
Wiltshire Bakeware Range available from Wiltshire.com.au |
Brighten your cupboard with Wiltshire bakeware, the design is not only attractive but functional and affordable, including: pastel baking accessories, and stylish bakeware collections in rose gold, two-toned pink and grey and vibrant pink silicone.
Pastel Baking Accessories
Palette Knife Set of 3 – $16
Heart Cookie Cutters Set of 4 – $9
Silicone Rolling Pin – $16
Silicone Mini Cupcake Mould Pack of 12 – $12
Silicone Scraper Pack of 2 $12
Rose Gold Bakeware
Rose Gold Round Cake Pan 20cm – $11
Rose Gold Loaf Pan 24cm – $11
Rose Gold Cookie Sheet 33.5cm – $12
Rose Gold Springform Pan 19cm – $14
Pink Silicone and Two-Tone Bakeware
Silicone Square Cake Pan 21.5cm – $22
Silicone Loaf Pan 21cm – $18
Silicone Muffin Pan 6 Cup – $18
Two Tone Cookie Sheet 33cm – $13
Two Tone Springform Pan 20cm – $16
Two Tone Muffin Pan 12 Cup – $18
The Upright GO 2 is your personal posture trainer that helps to develop muscle memory.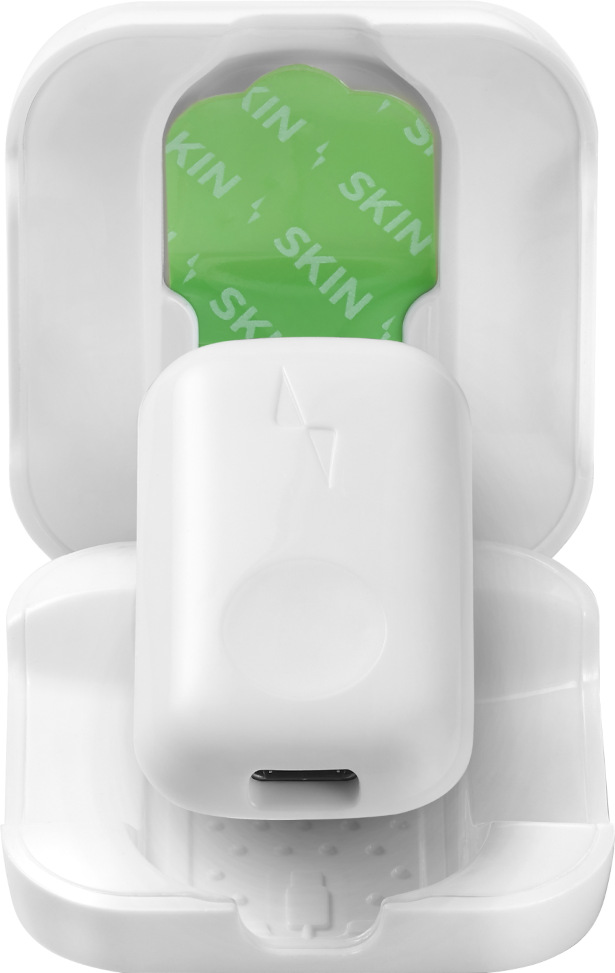 This discrete device attaches to your back and provides real-time posture feedback through the app. When you begin to slouch it gently vibrates, reminding you to correct your posture. Within 2 weeks you can expect to improve your posture. There is also a necklace accessory to switch up how you wear the device.
If your partner is passionate about health and fitness, the Upright GO 2 device will be their newest companion!
Looking for a different kind of Valentine's Day gift?

Something your partner or Valentine actually needs?
Why not a pair of brand new wiper blades?
www.wipertech.com.au
Adventure Vixen – A Modern Dating Tale.
A perfect gift for women who are single and dating that includes real life dating advice!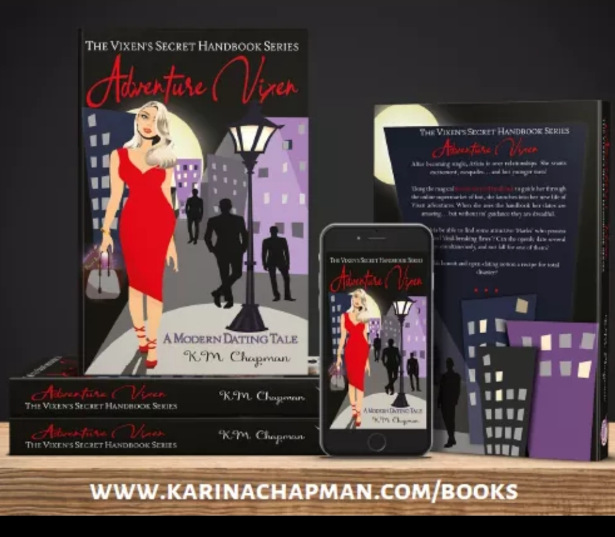 Synopsis:
After becoming single, Arleia is over traditional relationships.
She wants excitement, escapades… and hot younger men!
Using the magical Vixens Secret Handbook to guide her through the online supermarket of lust, she launches into her new life of Vixen adventures. When she uses the handbook her dates are amazing… but without its' guidance they are dreadful.
Will Arleia be able to find some attractive 'Marks' who possess the required 'deal-breaking flaws'?
Can she openly date several men simultaneously, and not fall for one of them? Or is this honest and open-dating notion a recipe for total disaster?
Www.karinachapman.com/books
VERSA's Personalised Singing Valentines
VERSA's Personalised Singing Valentines are bespoke, artisan Valentines telegrams, performed in five-part harmony by London-based A cappella group VERSA.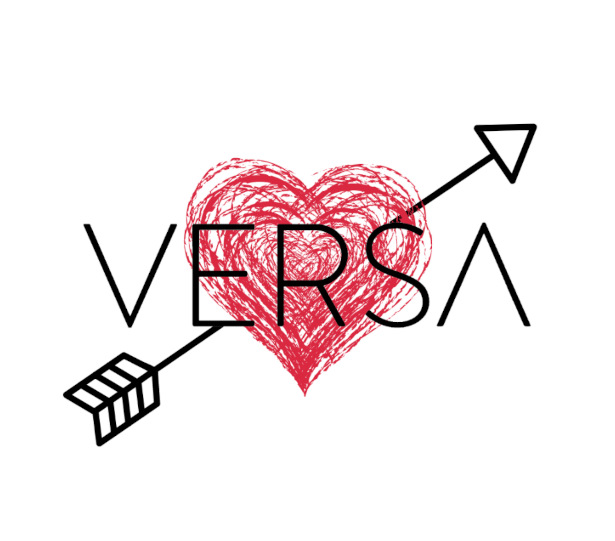 During lockdown, some lovers are apart, and some together. Some are loving it, and some… well, let's just say they're craving a little space! We all have different messages this Valentine's Day – from 'I miss you, my darling' to 'Being stuck with you is almost bearable'.
Say it lovingly (whatever it is!) with a personalised telegram from VERSA. For £10, you'll receive a bespoke, high-quality message, sung specifically for you in five-part harmony, and placed in a heart-filled video. The final piece includes both your names and your personalised message to your Valentine.
Proceeds from the telegrams help to support the singers while live music is no longer an option. Let us help you spread a little Valentines' joy by telling us your names and personal message today – whatever it is! Order here today. Be quick – orders close at 23:59pm on 10th Feb 2021.
PostCake.com which is an edible greetings card company combining both food and gifts in the form of a cake.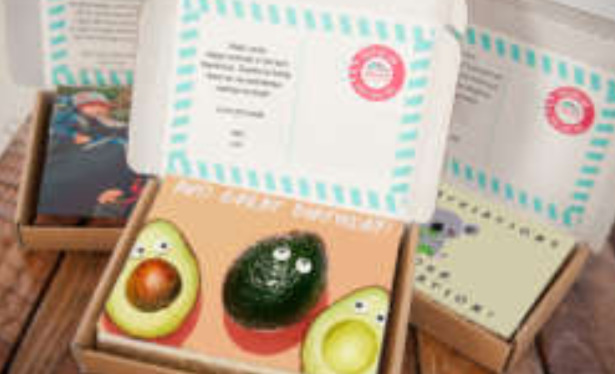 These Valentines Day Edible Cake Cards are now available to order and feature funny, thoughtful and romantic designs which can be sent all over the UK and delivered contactlessly as they are letterbox sized for just £12.50 including delivery. There are yummy vanilla and chocolate cakes which are also available in vegan, dairy free and gluten free options as standard. Customers can choose a design from the website or upload their own image, meaning your loved one can actually eat your face! The perfect gift to send whether you're celebrating together or apart. postcake.com.
Clean Candle Company.
cleancandlecompany.co.uk CCC is a vegan-friendly, 100% soy wax candle design and manufacture company, hand-poured in Walesby, Lincolnshire. Anouska, the owner, is passionate about candles and they smell absolutely mega, and last ages.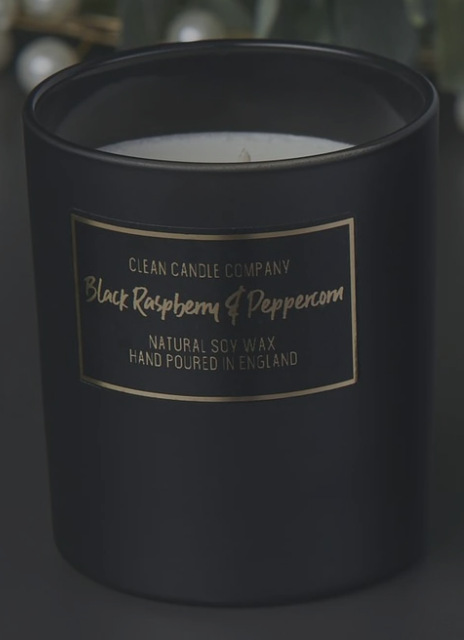 The Gift Box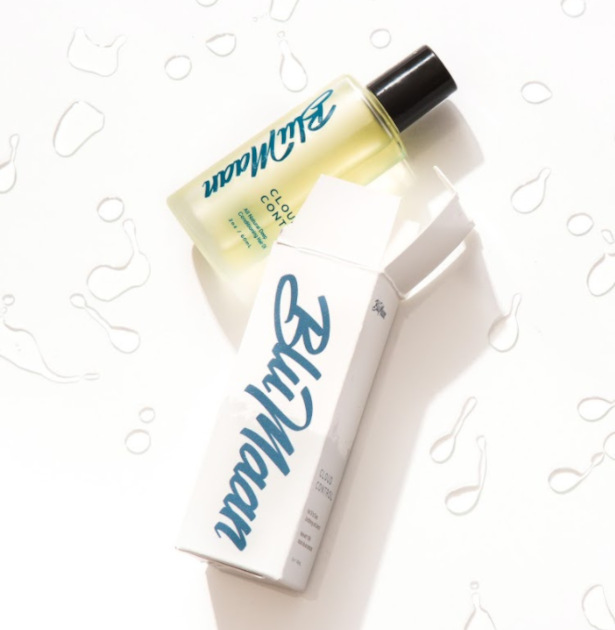 The Gift Box is BluMaan's complete set of hairstyling and hair care products that will make your significant other swoon. Featuring pomades, clays, and a hair oil, the BluMaan Gift Box will get you ready for any situation—a date, a Zoom meeting, and more.
See more at :- blumaan.com/intouchrugby.
Discovery Kit
The more the merrier— why stop at 1 when you can have 5? Find your perfect (hair) match with the Discovery Kit, a sample-sized collection of BluMaan's entire range of pomades and clays. The perfect gift to experiment with.
Cloud Control Hair Oil
A versatile hair oil featuring a unique blend of 12 all-natural oils and botanical extracts, Cloud Control will turn dry, coarse, and unruly hair into something more manageable while cutting frizz and flyaways.
Monarch Matte Paste
Monarch Matte Paste's medium-high hold and weightless control make it the product for NBA star Gordon Hayward to use, on and off-court. With an unrivaled versatility, Monarch can help create any look, but it a slick-back or a quiff.
Fifth Sample Pomade
The long-lasting hold, incredible washability, and re-defined formula that is easy to break down, make Fifth Sample Pomade an easy option for people new to styling.
The Organic Pharmacy's brand new LOVE SPELL KIT to encourage self-love and true romantic love this Valentines (£95)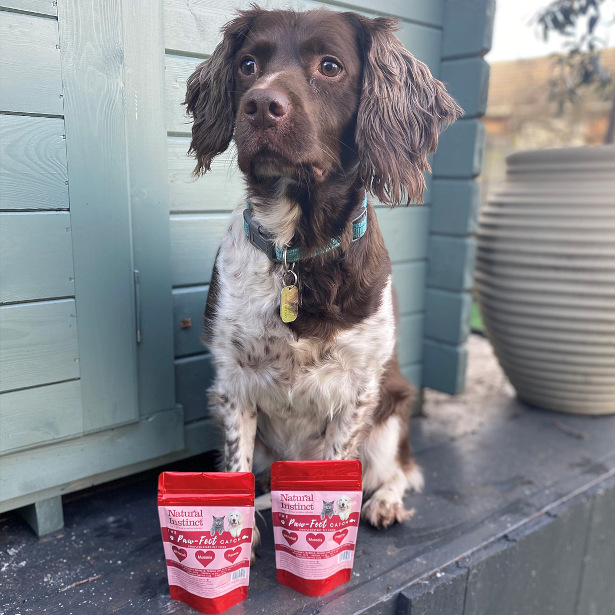 The new tasty treats, now available from Natural Instinct online, provide a premium and romantic, seafood platter for dogs and cats, including a delicious selection of raw prawns, mussels and whitebait.
Made to support pet health and development, these tasty treats include magnesium, copper and zinc, whilst remaining low in fat to ensure the nation's pets don't over indulge this Valentine's Day.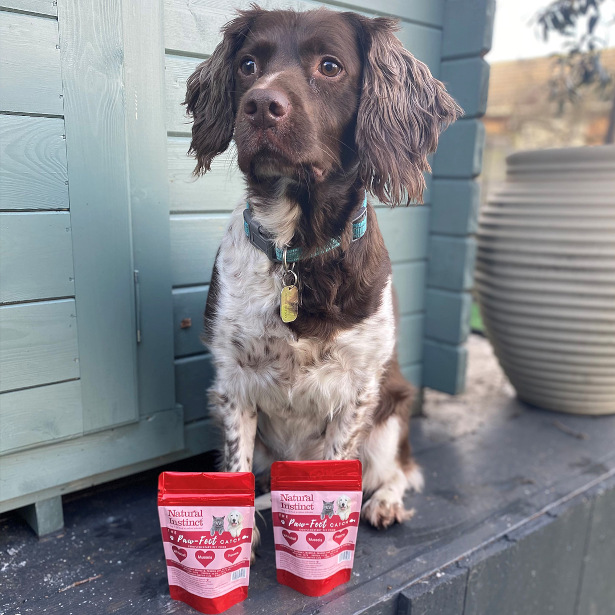 RPP: £4.50 |Available from: Natural Instinct
Stirling Distillery, in the heart of Scotland, is selling a special valentine's gift set of their recently launched Pink Gin.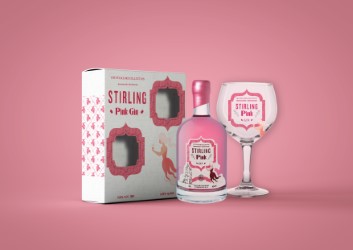 Combining a 50cl bottle with a matching branded copa glass, this is the perfect gift for any gin lover. Stirling Pink Gin is a refreshing gin with 12 delicious botanicals including rose petals, pink peppercorns and pink grapefruit. It is delicately fragranced with juniper, spices and pepper to leave your taste buds craving more.
As part of Stirling Distillery's folklore collection, the gin was originally named Pink Lady gin after a famous local legend. The pink lady was a beautiful young noblewoman betrothed to a brave Scottish knight who died defending Stirling castle against the English in the siege of 1304. Shortly after his death, the pink lady also died, heartbroken at the thought of never seeing her love again. It is said that she can be seen wandering the castle and the kirk tower in the dead of night, dressed in her elegant and distinct pink robes. She was also known for a faint scent of rose-blossom which inspired the flavouring of the gin. However, Australian fruit importers Pink lady apples recently challenged the name of Stirling's newly released gin.
Despite the fact that registered trademarks tend to be issued for use within specific trading sectors and Pink Lady apples and Pink Lady Gin are not in competition, Stirling Distillery made the decision to rename their gin rather than face a lengthy legal battle. As a result, they are re-launching as Stirling Pink Gin, celebrating with their limited-edition gift set in time for Valentine's Day (and Galentine's Day). Email hello@stirlinggin.co.uk for more information.
In addition to their wide range of gins, Stirling Distillery also launched its Sons of Scotland whisky in January 2021. Owners June and Cameron McCann have had great success providing virtual tastings via Zoom over the past year. As part of the experience, you are provided with a selection of their most popular spirits, given insights into the distilling process thanks to their in-house distiller, as well as provided with Stirling Gin cocktail recipes and branded hand sanitiser.
About Stirling Distillery
Stirling Distillery, established in 2015, is steeped in Scottish history. Located in the shadow of Stirling Castle, central Scotland, it is the city's first legal distillery. Offering a range of gins and whisky's all with historic relevance, the distillery is usually open daily for tours, tastings and a weekly gin school. These will resume as soon as possible.
Established in Seattle, Washington, US in 2020, we are specialized in designing and manufacturing the finest quality reusable nails.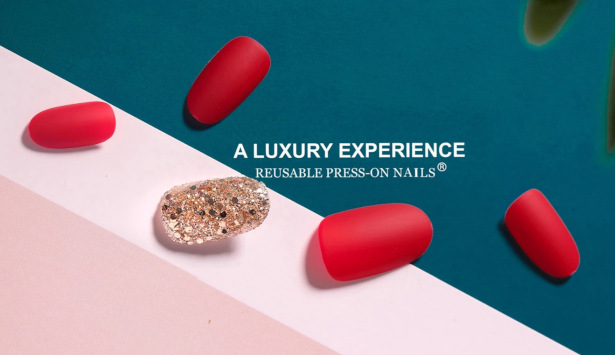 We introduced a variety of original designs with creativity and passion, giving you an instant perfect manicure with zero damage to natural nails. Our designer Porlin graduated from Central Saint Martins (University of Arts London) and resides in Seattle at the moment. Believing that the smallest moments are the best moments, Porlin's design is inspired by her little happy moment in life (every single product has its own design inspiration and story). BTW, We are a Christian-owned company, each product has a little reminder printed on the packaging "She is clothed with strength and dignity And she laughs without fear of the future." There are millions of women in this world who need to know that they too can be clothed with strength, dignity, and love. When I share and you share, we can make a difference!
A gift from the heart like no other, the Beating Heart Lariat is a modern heirloom of love.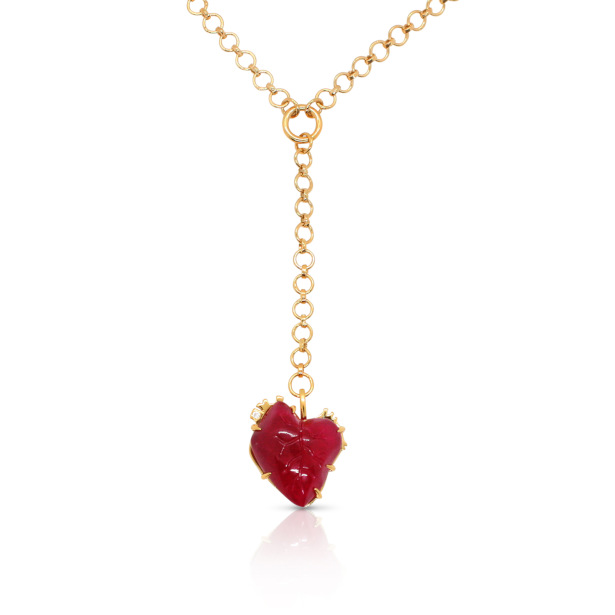 This lariat chain necklace frames a beating heart pendant of engraved deep fuchsia quartz. A talisman of the beauty and strength that is your heart. Finely crafted in 14k gold vermeil on an adjustable 23″ chain necklace making it wearable short as a drop choker or long with a plunging neckline. The stone pendant is dimensionally detailed on both sides for a 360 degree beautiful view. Sustainably created by small female brand Shop Lausanne and ships globally from Santa Monica, California.
shoplausanne.com
Food Stylist and Experiential Designer creates a perfect Valentine's Day experience for COVID-bound lovers
Grazing boards have long been an Instagram favorite, making foodies drool over the colorful and over-the-top abundant presentations of cheese, charcuterie, fresh produce, sweet confections, and all the accoutrements.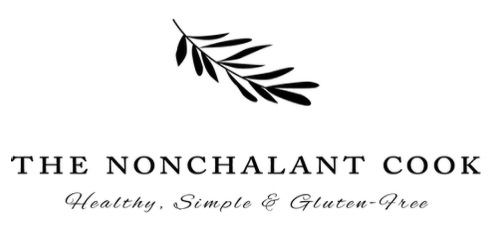 Food stylist and Feedfeed's former Art & Experiential Director, Giora Stuchiner, has become an expert in creating some of the most trending grazing boards on Instagram, but with no events to showcase his creations, Stuchiner, known as TheNonchalantCook, is offering a scaled-down version of his boards for purchase, and they are so darling, they are almost too pretty to eat.
"COVID is making celebrating special occasions difficult, so I wanted to create an experience for celebrating that is meaningful, delicious, and Instagram worthy," says Stuchiner, who designed a Valentine's Day collection of grazing boxes for two, which he aptly named "The Perfect Date Night." and one very special sweet board loaded with Halva, raspberry and chocolate macarons, chocolate-covered strawberries, fresh fruit, and candy, called "The Sweetie Darling."
"I want people to surprise their valentine with a romantic indoor picnic. Lay down a blanket and some throw pillows, light up some candles, play romantic music, grab a great bottle of wine and some (real) glasses and enjoy the gorgeous grazing board for a sweet crescendo of the perfect night!"
The Nonchalant Valentine's Day grazing boards are available for pre-order purchase in New York City. A DIY kit that includes all the ingredients and a step-by-step video tutorial is available for shipping (limited to East coast states only).
The Nonchalant is a grazing board LGBT-owned small company offering handcrafted artisanal cheese and charcuterie boards, crudités platters, fruit, halva, and sweet boards. All products are meticulously curated from local purveyors and available for purchase in New York City.
You're deserving of some LOVE this valentines, no matter who you are.
Treat yourself with Bioeffect: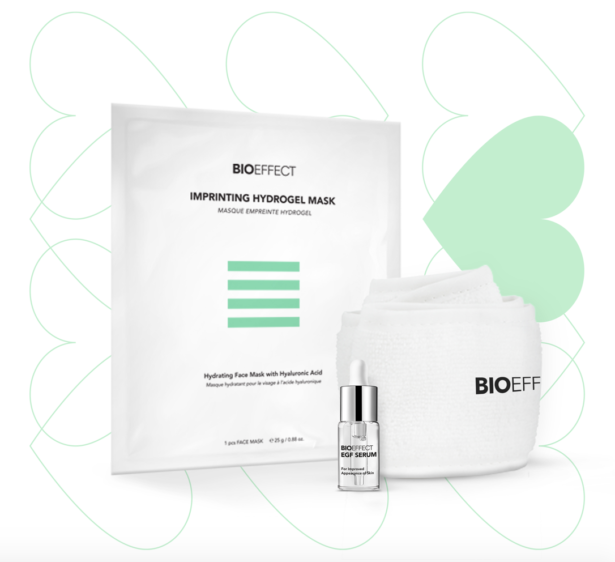 Bioeffect this year offers you their gorgeous Valentines gift which includes a Bioeffect headband, Imprinting Hydrogel Mask and deluxe EGF Sample Serum (the hero product) worth £35 when you spend £100 or more!
Why Choose Bioeffect?
Bioeffect uses only sustainable geothermal energy, pure glacial water and barley grown proteins, grown in an ecologically engineered greenhouse in inert volcanic pumice, to ensure its absolute purity. Formulas are hypoallergenic, paraben-free and fragrance-free.
All Bioeffect product use their special Barley Grown EGF ingredient which is like hitting the reset button for aging skin. EGF is found naturally in our own skin, but as we age we lose these valuable proteins from the age of 20. BIOEFFECT's scientists found a way to create a replica using Barley EGF that mimics the original and replenishes our skin's supply of this essential anti-aging, miracle working molecule.
Why you should try the HERO product, EGF Serum:
The award-winning EGF Serum is a revolutionary age-defying serum made up of only 7 ingredients, that significantly reduces the appearance of fine lines and wrinkles, increases skin thickness and density and restores your skin's youthful radiance (£125).
Pairs Perfectly with the Imprinting Hydrogel Mask:
Provides deep hydration, specifically designed to maximise the efficacy of EGF in BIOEFFECT serums and formulated with ingredients that minimize interference with growth factor activity (1 Mask £13, 6 Masks £70). The mask boosts the EGF results since EGF prefers an aqueous environment – so the longer the surface of the skin is kept moist, the greater the imprinting effect will be.
A lockdown Valentines is right around the corner!
Make the most of staying in this year and enjoy a lazy Sunday morning, read the paper and breakfast in bed. BUT vamp it up a notch and add the sex appeal thanks to Azure's Planet Friendly Haircare products following their easy steps to create the sexy, carefree, tousled locks to get your lovers head turning…
Step 1:
Let's start with your dry hair and add a pea sized amount of Azure's Amplify Featherweight Styling Cream (£15.99) on your hands and buff through your roots. It will help provide lift and volume to give you some va va voom rather than the squashed pillow hair. With a gorgeous Neroli and Tonka Scent… ooft!
Step 2: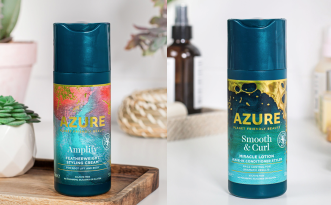 Next, for ultimate shine and control, rake your hands through your hair with Azure'sSmooth & Curl Miracle Hair Lotion (£17.99). It features powerful natural ingredients that help to banish the dreaded morning frizz and to retain curl memory for those goal worthy tousled locks whilst protecting natural texture. Once evenly spread out, split up the front sections of your hair and twists the ends to create some curl definition to help frame your face. Thanks to its white tea & violent leaf scent, you will smell irresistible. Thank us later😉
As an added Valentine's gift, Azure's bottles are made from sugarcane which is 100% renewable and is grown sustainably in Brazil. As well as being vegan & cruelty free. Look and feel amazing, while being kind to the planet of tomorrow.
Sustainable English flower farmer and florist known for luxury scented flowers.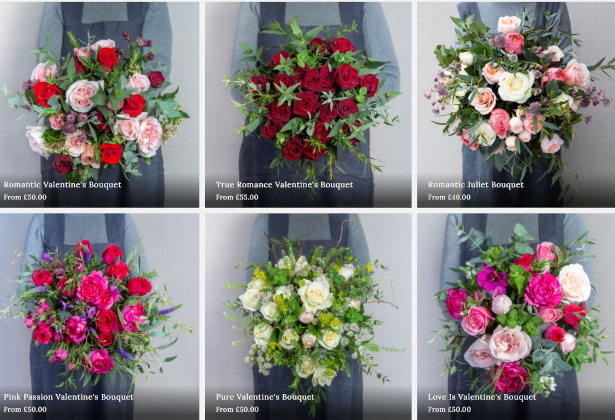 You can view their Valentines collection here:
www.realflowers.co.uk/valentines-day-flowers
SPREAD THE LOVE WITH THE PERFECT VALENTINE'S DAY GIFT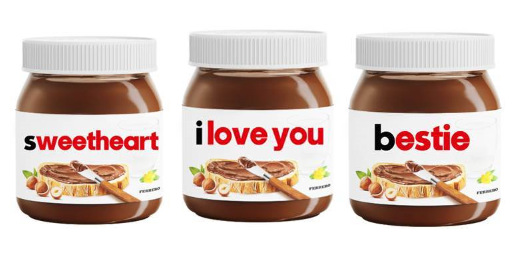 – Personalised Nutella jars are available to order online now –
Calling all Nutella fans! The iconic, much-loved spread is offering the ultimate gift for Valentine's Day with its personalised Nutella jars, where fans can get their loved one's name, or a romantic message, adorned onto a jar using the convenient online personalisation service.
Whether you're looking for a unique gift to surprise a loved one, or a personalised jar to share around the breakfast table; each jar is packaged in a beautiful presentation box making it the perfect present for this Valentine's Day season and beyond.
James Stewart, Marketing Director for Nutella, Ferrero UK & Ireland, said: "After such a challenging year, we've all seen how small gestures can make a big difference. We might not be celebrating Valentine's Day in the same way this year, but we're sure our personalised jars will help Nutella fans to spread some love with those they care about."
Nutella fans can personalise their very own jar for £9.99, including postage and a gift box, online at: www.nutella.com/personalisedjar
At Your Beat… they are running singles and partner LOVEBEAT classes that are completely FREE!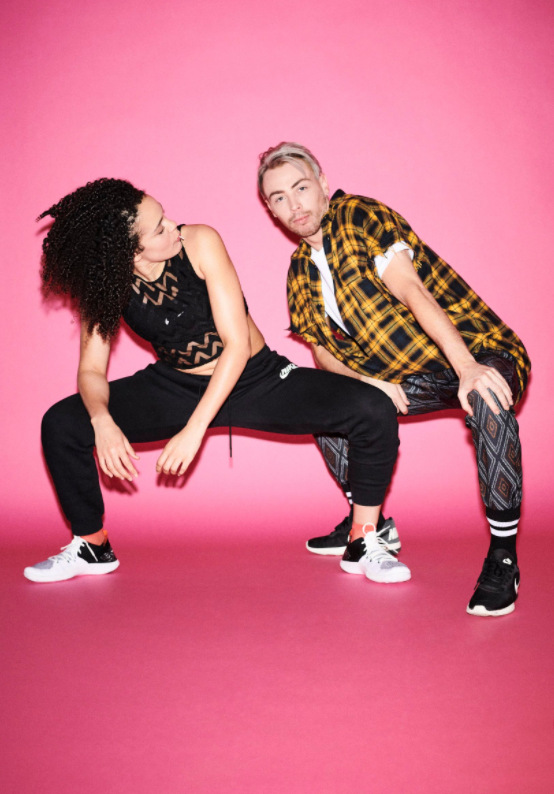 Photo rights owned by AT YOUR BEAT
AYB are the dance classes of choice for Laura Whitmore, Daisy Lowe, Claudia Winkleman they even had Sean Paul come… so very cool, very diverse, very inclusive and the energy is always super extra! You certainly won't feel sad or single on V day if you joined, put it that way! I have included info below, please let me know if it's something you might like to feature. Thank as Carolyn …
Single or spoken for, this Valentine's Day, London's most diverse and inclusive dance fitness company, AT YOUR BEAT, promise to bring you all the love you need with a steamy set of Valentines inspired virtual dance classes.. AND because love knows no boundaries, they are totally FREE of charge!
Whether you're a real-life couple or a pair of housemates looking for some fun… the AYB's LoveBEAT: Partner Class is your chance to get up close and personal. Our pro-dancers will break down some super sexy steps to Arianne Grande's Positions. Get ready to turn up the heat cos' dance is the lockdown language of LOVE!
Single this V- Day…let's be alone together! Get jazzed up and join the LIVE AYB Vvalentine's LoveBEAT: Body Party Class where we will be going full out, non- stop dancing to all your favourite Valentine's tunes and celebrating a whole heap of self-love and appreciation!
Classes are hosted via ZOOM ( link sent 15 mins before class)
Partners – 6pm
Singles 7pm
14th FEB 2021
FREE of charge but registration essential: www.atyourbeat.com. ( NEW SITE DUE TO LAUNCH 1st WEEK FEB)
NO DANCE EXPERIENCE NEEDED
LGBTQI INCLUSIVE – EVERYONE is welcome at AYB.
The perfect gift for travel loving couples this year, the gift of wonderful travel memories made together around the world. El Camino even have a special Step to represent this very memorable Valentine's Day – Happy Valentine's 2021! See more of these wonderful accessories at :- elcaminobracelets.com Insta @elcaminobracelets
El Camino Bracelets is a unisex travel bracelet company that allows you to collect the different places from around the world that you've travelled to and add them to your bracelet. Creating your travel story to be worn around your wrist. Not only can you create your travel story, but you can customise beads with special dates or locations, such as anniversaries or the location of where you first met.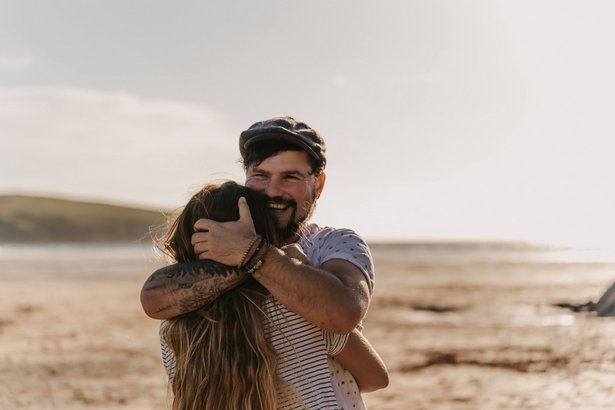 With travel currently being on hold, reminiscing about past travel memories is even more important. It's been a very popular gift this past year, as people have been sending bracelets and Steps to loved ones, remembering their past adventures. We've even had a few customers sending 'promise' El Caminos to loved ones of adventures they will be pursue once we're able to travel again.
El Camino is the perfect way to bring a smile to your partner's face, bringing them back to happy memories created together around the world.
www.elcaminobracelets.com
Facebook: El Camino Bracelets
Instagram: @elcaminobracelets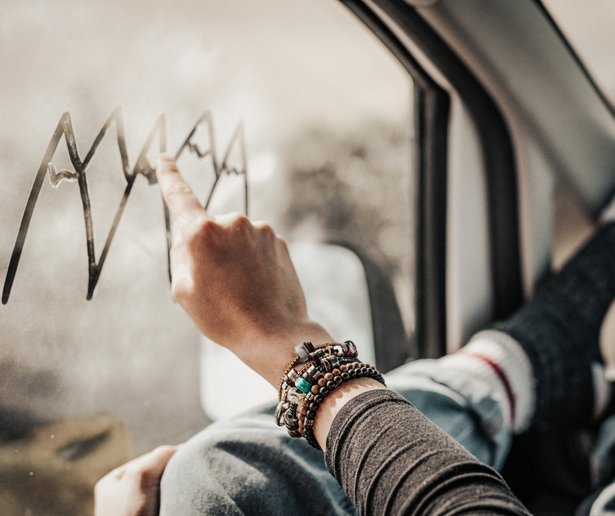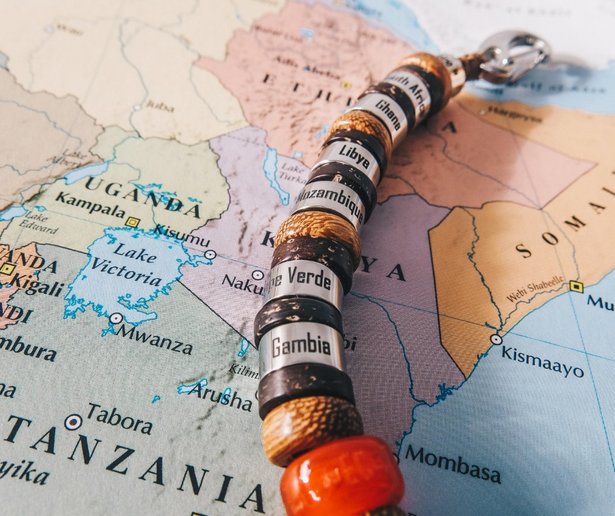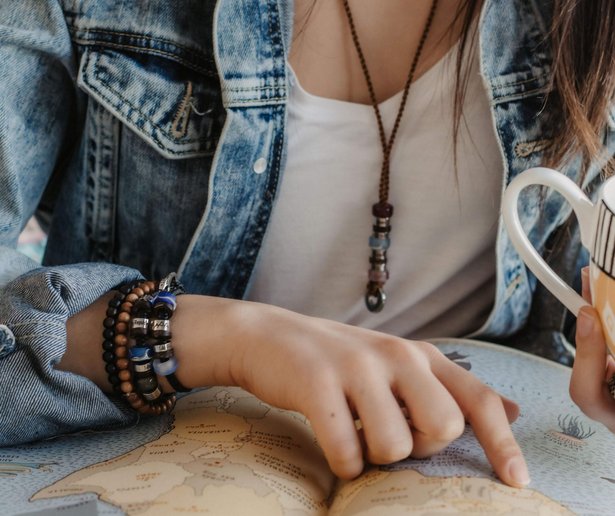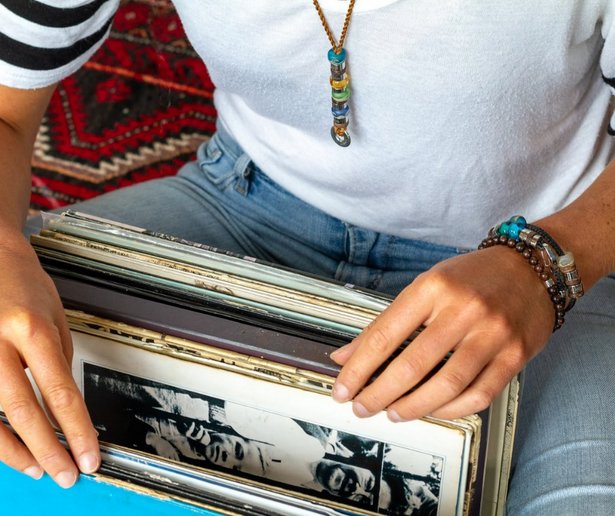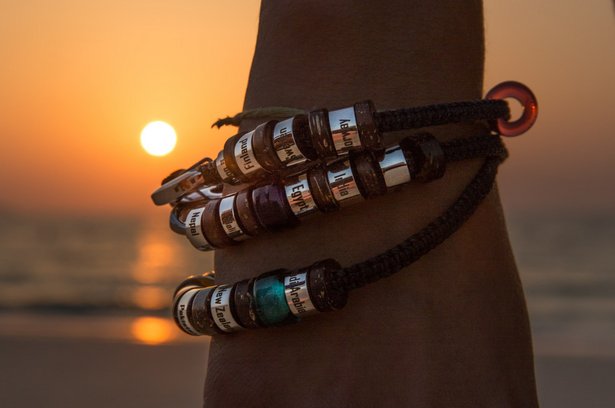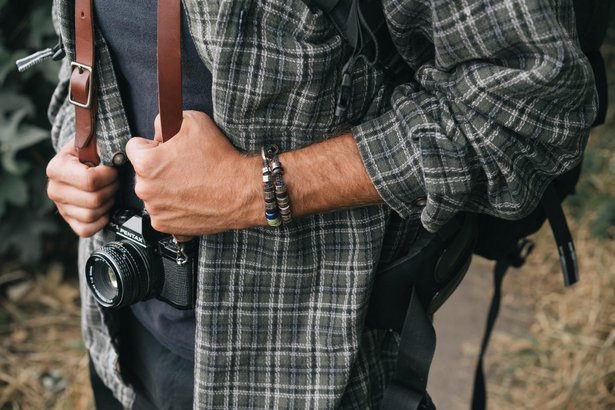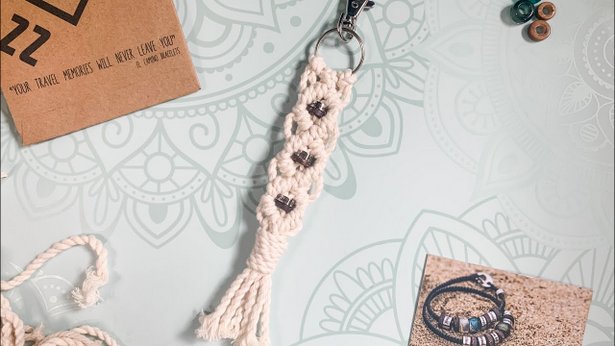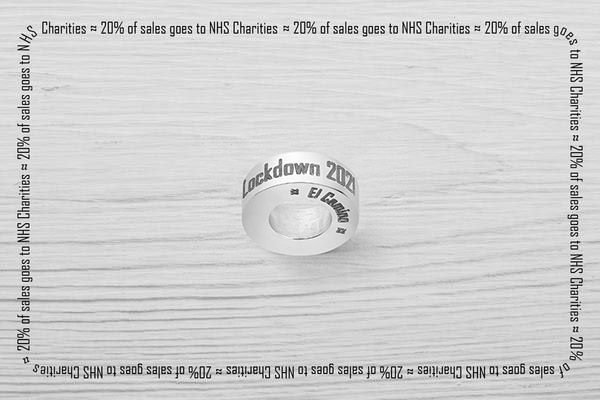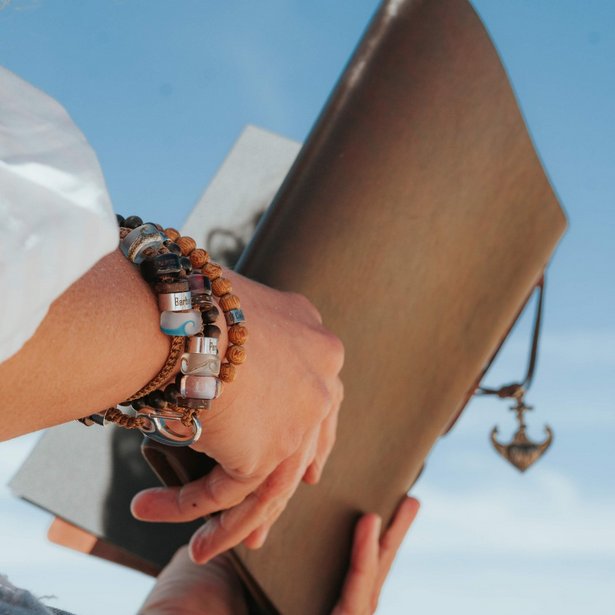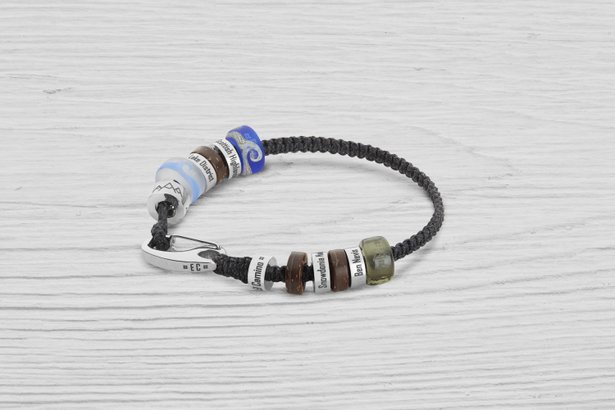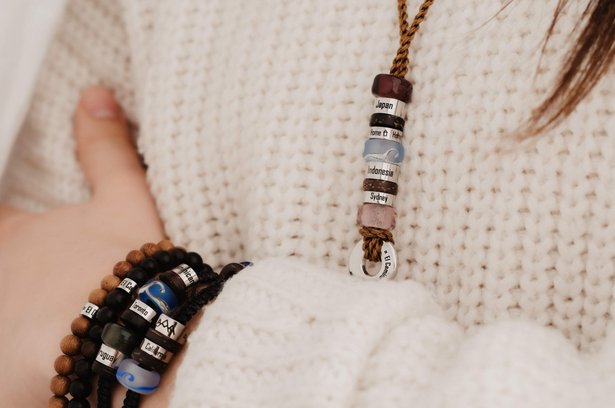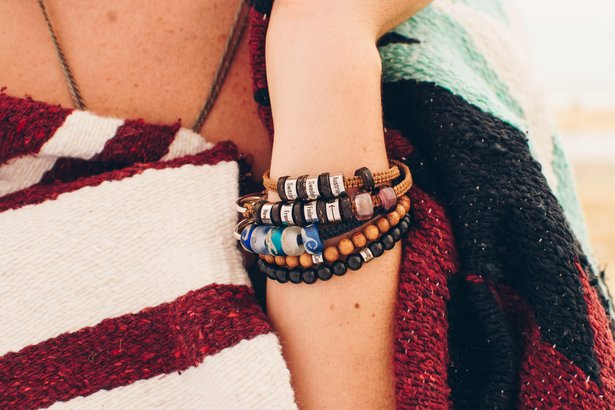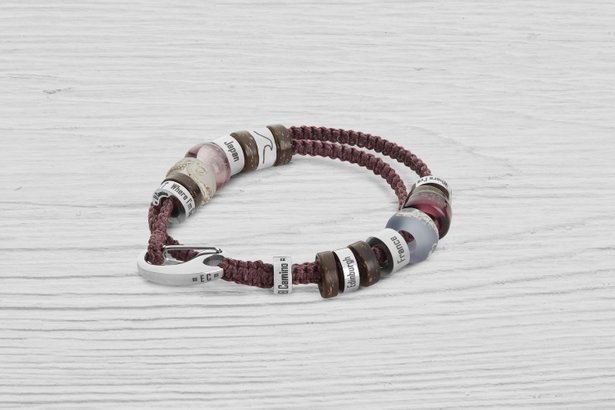 Town and City Gift Cards- treat your loved one to a Valentine's Day experience
For Valentine's Day gift guides- a Town and City Gift Card.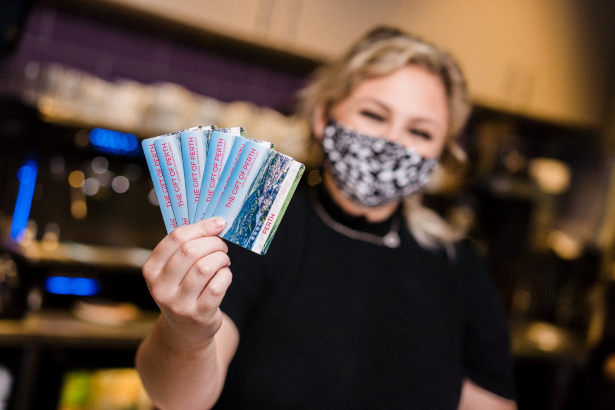 We can't all celebrate Valentine's Day as we'd like this year, but we can still look forward to a romantic night out or weekend away with Town and City Gift Cards. Available for over 50 towns and cities around England, Scotland, Wales and Ireland, your gift card can be spent on hotels, restaurants, shopping, leisure and pampering- ideal for a gorgeous Valentine's treat. Town and City Gift Cards are available from £5- £500, and can purchased online and sent straight to your loved one with a gift message.
When you buy a Town and City Gift Card, you're not only giving the gift of choice, you're supporting a whole town or city too! To see all of the places in the UK you can buy gift cards for, and where they can be redeemed, visit townandcitygiftcards.com
Inspiration for Valentine's Day experiences for just some of our places around the UK and Ireland
The romantic shopping experience (Glasgow's West End):
Visit the Glasgow's quirky Byres Road & Lanes, for a shopping spree like no other. The area is bustling with unique independent businesses that you will not find anywhere else. You could get something nice for your wardrobe in CCW or Pink Poodle, or treat yourself to jewellery from the Nancy Smillie Shop. You could buy some crafts for your home at Janet & John or decorate your walls with art from Subversion Gallery. You could plan the ultimate pamper evening with treats from Napiers or Lovesome Emporium. The Visit West End Card can be used in 60+ participating businesses on Byres Road and the Lanes. Find out more about the West End Gift Card here.
The Valentine's foodie break (Cheltenham)
For the foodie couple, this Valentine's breaks in Cheltenham starts at the Regency inspired boutique Queens Hotel. Then the culinary adventure begins! Start at one of the finest British cheesemakers, CheeseWorks, sampling their handmade cheeses and packing up a gift box to take home. Elevenses is sorted courtesy of Boston Tea Party. For lunch, a slice of Italy at Fat Toni's or fresh homemade fare at Revival Café Bar and Grill. And later, it could be street food and thalis at Everest, craft food and cocktails at the Whittle Taps or authentic Mexican at Papparitos. Find out more about how you could spend the Cheltenham Gift Card.
The luxury city break (Belfast):
Enjoy the buzz in Belfast City Centre, by treating that special someone to an experience they won't forget! Unwind with an overnight stay at the luxurious 5-star Fitzwilliam Hotel, and wake up to the city sounds and views, while relaxing over a hearty breakfast in the hotel's signature restaurant, fuelling up for an afternoon of retail therapy and city sights. Take a walk to Belfast's renowned retail district, home of many shops including, M&S, Frasers and more, whilst making a pit stop to the beautiful Flannels café located on the top floor! As you look forward to your evening meal, why not have a makeover with the experts at Paddy McGurgan Make Up. Then when beautified, dander around the corner and discover St Anne's Square and the atmosphere that follows. Here you will find Coppi, an industrial chic restaurant offering contemporary Italian food, with a menu full of variety for all tastebuds to enjoy! Get more inspiration on how you could spend the Belfast Gift Card.
The romantic weekender (Chester)
Experience Chester, the little city with a big heart! Stay at the sumptuous Grade II listed Chester Grosvenor Hotel situated within the city walls. For dinner, indulge in Michelin starred cuisine with Simon Radley at the Chester Grosvenor, or meander through the city to local favourite Upstairs at The Grill. Custom cocktails from Liquor & Co are the perfect way to top off the evening, or you could catch a show at Storyhouse, Chester's pioneering theatre, cinema, and cultural centre. The next day, try a Swiss inspired breakfast or afternoon tea at family run Zuger's of Chester before taking a stroll along the River Dee followed by a luxury spa treatment at The Scented Garden Retreat. Explore art in Chester's many galleries including Whitewall Galleries, Watergate Street Gallery and Alison Bradley Gallery to name a few. If something sparkly is on the cards, Powells Vintage Jewellery on Chester's historic Rows is a treasure trove of vintage finds. And if fashion is what you seek, Chester Boutique provides personal styling advice and outfit inspiration. There are over 100 shops, restaurants, hotels, bars, attractions, leisure venues and more to experience in Chester. Find out more about how you could spend your Chester Gift Card.
The key information
Each Town or City Gift Card is a pre-loaded Mastercard, working like local currency.
Gift cards can be purchased for multiple towns and cities in one transaction.
Over £2million has been spent through Town and City Gift Cards since 2015, supporting over 6000 businesses.
Which places have Town and City Gift Cards programmes?
Scotland: Arran, Crieff, East Ayrshire, East Lothian, Edinburgh, Elgin, Glasgow, Glasgow's West End, Kirkwall, Milngavie, Perth, Shawlands, St. Andrews, Aberdeen, Falkirk, rural Scotland (REDS), Kirkcaldy.
South West Bath, Bournemouth, Cheltenham, Exeter, Gloucester, Malmesbury, Salisbury, Tavistock.
South East: Camberley, Canterbury, Chichester, Isle of Wight, City of London.
Midlands: Leicester, Wolverhampton.
Northern Ireland: Belfast, Causeway, Enniskillen, Strabane, Antrim
Wales: Cardiff, Merthyr Tydfil, Newport.
Yorkshire: Halifax, Harrogate, Sheffield, York, Barnsley, Scarborough.
North West: Kendal, Southport, Chester, Knowsley, Preston.
North East: Middlesbrough, Sunderland.
Ireland: Ballinrobe, Drogheda.

Fully-customisable cards and gifts for loved ones available at dreambigga.com
Customised cards for your favourite peeps…
About the team at Dreambigga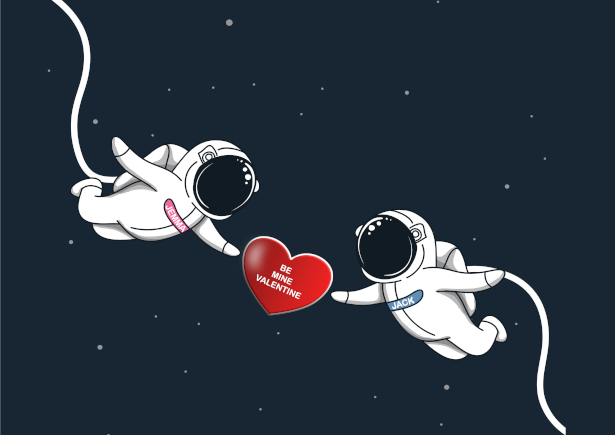 "Searching for the perfect gift for little ones and loved ones? Welcome to dreambigga, the home of storybooks that feature Real Little People, not avatars.
A Dorset-based writer and digital artist, I'm on a mission to bring you a collection of unique greetings cards and one-of-a-kind gifts you won't find anywhere else. From a customised birthday card to a wall canvas, give the keepsake that's designed to delight.
Want to license my designs or become an affiliate for my products? Contact me at jan@dreambigga.com"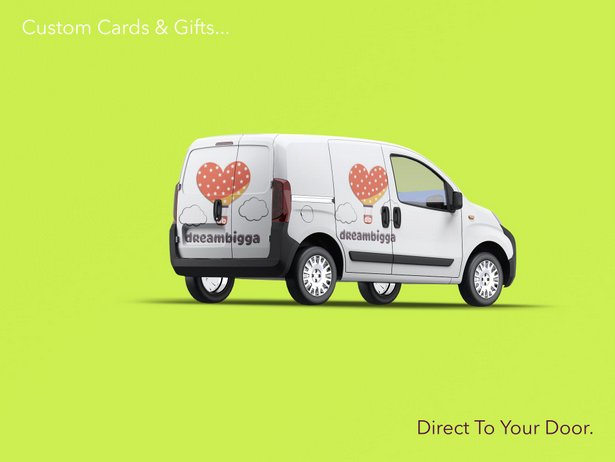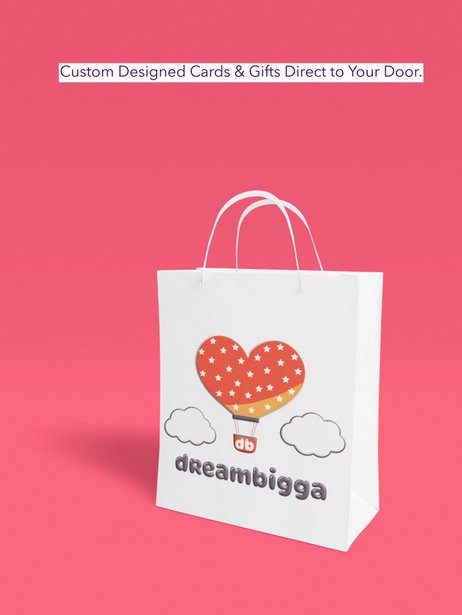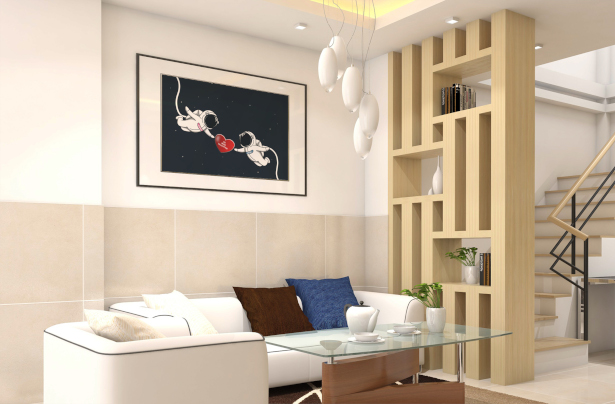 A NEW LIMITED EDITION Valentine's Day Treats Box and Strictly Cheese Night Collection from Paxton& Whitfield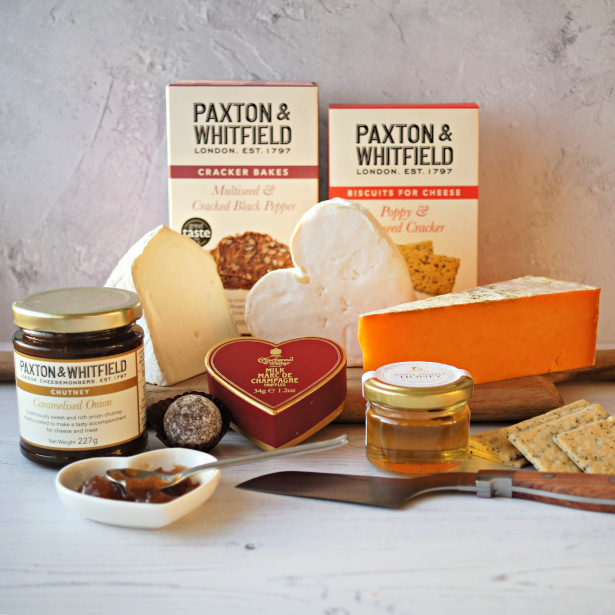 Paxton & Whitfield, the UK's oldest cheesemonger, has some great cheese gifts to celebrate Valentine's Day in lockdown this year. Cheese lovers can choose from the NEW LIMITED EDITION Valentine's Treats Box or the newly updated Strictly Cheese Night selection, both perfect to enjoy with some bubbles.
Also, for Valentine's Day this year Paxton & Whitfield is offering free delivery in the UK for any order over £40 made via the website from now until 28th February 2021.
Both items are available online at paxtonandwhitfield.co.uk.
New Limited Edition! Valentine's Cheese Treats Box (£60/ price includes free delivery in the UK) – Paxtons' cheesemongers have compiled this delicious selection; perfect for a Valentine's gift, or a dine-at-home cheese treat! The collection contains three British artisan cheeses, a jar of decadent truffle honey, a pack of hand-baked crackers, a jar of Caramelised Onion Chutney and an exquisite heart-shaped box of Charbonnel et Walker Marc de Champagne truffles. Send a thoughtful gift to your loved ones or treat your household with this limited edition selection. When ordering you get the option to add a free gift message printed on a Paxton & Whitfield gift card.
It contains:
Baron Bigod Heart (unpasteurised, traditional rennet) (180g) – An award-winning raw cows' milk soft cheese – handmade on Fen farm in Suffolk – specially created in this limited edition heart shape for February.
· Ticklemore Cheese (pasteurised, vegetarian rennet) (250g) – A white rinded goats' milk cheese made in the Dart Valley, Devon. Rich, citrusy and refreshing in flavour.
· Sparkenhoe Red Leicester (unpasteurised, traditional rennet) (250g) – The only traditional farmhouse Red Leicester made in Leicestershire from cows' milk. It has a complex mellow flavour with nutty, fruity tones.
White Truffle Honey (60g) – Delicious drizzled over artisan cheese. Luxuriously smooth, with a powerful white truffle aroma. It tastes sweet, yet earthy; with extraordinary depth from the white truffles.
Paxton & Whitfield Poppy & Linseed Crackers (150g) – A light, buttery cracker, packed with poppy seeds and linseeds, lending a nutty, toasted flavour.
Paxton & Whitfield Multiseed Crackers (100g) – Deliciously crunchy, twice-baked gluten free crackers with sunflower seeds, pumpkin seeds and linseeds and cracked black pepper.
Paxton & Whitfield Caramelised Onion Chutney (227g) – A deliciously sweet and rich onion chutney cooked slowly with unrefined sugar, white wine and olive oil.
Charbonnel et Walker Marc de Champagne Truffles (34g) – This exquisite heart-shaped chocolate box contains three delicious truffles.
New Contents! Strictly Cheese Night (£40/ serves 4 to 6) A fun, artisan cheese tasting experience for four to six people that has been updated to feature some of the best artisan, seasonal British cheeses. This pack is designed as an entertaining tasting that can be held at home or held over videoconference for a virtual gathering. A Strictly Cheese Night pack would need to be ordered separately for each household if hosting a virtual party. The box contains scorecards so that each participant can rate the cheeses based on texture, appearance, and flavour. So have some fun this Valentine's Day!
It contains:
· Westcombe Cheddar (unpasteurised, traditional rennet) (250g) – A fantastic example of a West Country farmhouse cheddar, with mellow notes of hazelnut and caramel and slightly earthy flavour. Truly handmade using cows' milk solely from local herds that graze on lush Somerset pastures.
· Baron Bigod (unpasteurised, traditional rennet) (250g) – A soft, white bloomy-rind cheese handmade in Suffolk from cows' milk, similar to Brie de Meaux. Baron Bigod is hand made on Fen farm in Suffolk where the Crickmore family have been farming for three generations.
· Pennard Ridge (pasteurised, vegetarian rennet) (250g) – A hard goats' milk cheese with an open texture and a fresh flavour, developing to show fruity hints and a nutty ending.
· Stichelton (unpasteurised, traditional rennet) (250g) – Stichelton blue cheese has deliciously complex flavours that change with the seasons and develop with age. The texture is creamy and buttery. Spicy notes come through from the blueing which sit alongside nutty, savoury and milky, sweet flavours.
Online Store 'Made In B' Supports Artisans and Makers In Bhutan

MANCHESTER, 3 February 2021 – The beautifully curated online shop Made in B is delighted to announce the launch of products from their third supported country, Bhutan. The online store personally sources high quality and unique heritage products directly from the artisans and makers of Britain, Bharat and now Bhutan.
Rumana Bukht, Founder of Made in B, started the company when her many adventures and travels led to meeting inspired artisans and discovering a huge variety of quality products made by companies and family-run enterprises who are keeping traditional heritage craft practices alive. Rumana's passion and background in sustainability, and her personal attachment to Britain, Bharat and Bhutan, led her to set up Made in B for those with similar values and appreciation for sustainable products.
"We pride ourselves on connecting ethically conscious buyers and those that share a commitment to social responsibility – with remote and unseen artisans and artists. Bhutan is known as being one of the world's happiest countries, with an important history and heritage to protect. By working with local people I hope to support artisans and businesses that not only create products with a rich cultural and historical link, but whose work contributes to their community spirit. They tell the world their story through their crafts, and I want to help them keep their story alive."
The range of products from Bhutan includes handmade scarfs, bags, and jewellery. Each item personally selected from the maker and sold with the Made in B ethical and sustainable guarantee.
The new products from Bhutan can be viewed: www.madeinb.co.uk/madeinbhutan
Celebrating
San Valentino & Carnevale
Welcome to our February kitchen! This month, we are preparing delicious antipasto, fresh pasta, main courses, along with biscotti and cakes for Carnevale and Saint Valentine's day. It's the time of year to share your love and appreciation for family and friends.
We have planned delicious online cooking classes filling the long winter days of February with laughter and scrumptous food together in the kitchen. We hope you will join us as we warm your heart and introduce authentic recipes from the 20 regions of Italy.
And even though we cannot travel to Venice for Carnevale, we bring the spirit to you with stories and photos!
The Story of San Valentino
San Valentino was a young Italian priest who truly believed in love and marriage. He lived in Rome circa 270, and married many young couples at a time when marriages were prohibited. Roman Emperor Claudius II scornfully prohibited marriages in Italy during this period, but San Valentino, a devoted priest and tender soul, secretly ignored the Emperor's orders. In fact, he refused the Emperor's orders and was sent to prison for spreading love and marrying couples. During his imprisonment, he fell in love with the jail keeper's daughter. Yet another upset, and was ordered to be executed. But before he was sent off, San Valentino continued his plight for amore, love, and wrote a letter to the woman that he loved. He signed the letter from your Valentino. His story went down in history, and Italians have been celebrating the saint's day ever since. On February 14, cakes and love letters, chocolates and Prosecco are sent to family and friends.
___________________________________
Carnevale Venezia
From Milan to Tuscany, Rome to Sardinia, cities and towns throughout Italy celebrate Carnevale with pizzazz.
In Venezia however, Carnevale is even more colorful – with ornate costumes and masks, festive specialty food, wine and Prosecco. After all, Prosecco is from Veneto!!!
As Venetians prepare for their biggest event of the year, guests wear gowns and colorful Venetian masks – women dress up in ruby red velvet dresses and lace glove, while men sport white ruffled shirts under long black coat tails and top hats. Everyone fills Saint Mark's Square enjoying cicchetti, small bites and wine, then masquerading the night away.
Slated from February 6 to 16, Carnevale turns all of Venice into a stage. The word Carnevale, coming from the Latin, means farewell to meat, and that's why everyone indulges in food, dessert and wine at this time.
Although this year's festivities are limited to small groups at home and socially distanced dining, we keep you dreaming for days to come when we can dance and clink flutes filled with Prosecco in the piazza.
Historians tell us that Venice's first Carnival was held in 1162 when the townspeople celebrated the victory over the Patriarch of Aquileia. In the 18th century, Carnival was put to a stop, but by the 19th century Venetians reinstated the holiday as an official celebration, and it has been celebrated every year since.
Many years ago, there was even a Carnevale frittelle of Venice. This tradition dates back to the 17th century when the sweet dough fritters were made exclusively by the fritoleri, the men who fried the dough. It was a prestigious trade and those who belonged to it expected their children to succeed. During the Venetian Republic, the trade of fritoleri collapsed, but the best recipes that came from these artisans survived. The traditional Venetian fritoleri mixed egg, flour, sugar, raisins and pine nuts on long wooden tables and fried them in giant vats of boiling oil. When cooled, the sweet fried dough was sprinkled with sugar and piled high on large platters, then passed out to all.
Because Carnevale precedes Lent, and Lent means fasting, Italians live in the moment and indulge on all things delicious – like lasagne, cenci, fried ribbons of dough, castagnole, sweet dough rolled in sugar, and zaletti, sweet grappa-scented cookies.
___________________________________
Zaletti,
Buttery Venetian Biscotti
Zaletti, just say their name – and everyone smiles. These small diamond shaped cookies are a tradition at Carnevale. The secret ingredient in the recipe is polenta, yellow corn flour.
Delicate little biscotti, buttery and sweet with a scent of orange, take their name from the word zalo in Venezian dialect meaning giallo, yellow – hence through the years they were called zalleti.
I add the orange zest to my recipe for a lovely scent of citrus. The polenta, baked with juicy raisins and a hint of grappa, adds a crunchy texture to the cookies.
Dipped in Vin Santo, sweet wine, or a creamy cappuccino – zaletti are always the perfect treat.
___________________________________
And for when we can fly,
Dreaming Of Venice
www.cooking-vacations.com/tour/venice-cooking-classes-grand-canal-murano/
___________________________________
Tie On Your Aprons &
Join Our Online Cooking Classes
And, since we cannot be with you in the kitchen, we continue to host our online cooking classes.
Online cooking classes are a great way to stay together – whether it be a girls' night out, birthday party, anniversary or family activity, we offer several menu options and cater to food allergies and special requests.
Our next cooking classes are Venezia Carnevale, Prosecco and Bites, Mamma Mia.
We hope to see you in the kitchen –
From our family to yours!
___________________________________
Venezia Carnevale
Sunday, February 14 at 3pm
Celebrate Carnevale as we travel down the Grand Canal, stroll through the Rialto Market and share our knowledge on the cuisine of Venice. Dress in costume and wear a Venetian mask, turn on the opera music and get cooking!!!
– Menu –
Bruschetta, toasted garlic bread with capers, tomato and basil
San Pietro in Padella con Carciofi– Sea bass or cod prepared in a pan with artichokes
La Peperonata – Bell Peppers, Venezia-style
Zaletti – Venetian biscotti dipped in Vin Santo, sweet wine
___________________________________
Prosecco & Bites
Sunday, February 28 at 3 pm
Italians have a gift for making any simple food into a feast. This cooking class shows you how to create some of those delicious finger foods that are so beautiful and pair well with Prosecco and wine. Impress guests at your next party, and learn how!
– Menu –
Grissini – fennel and pepper sticks
Pasta Frittata – Neapolitan omelet with cheese, herbs and pasta
Barca di Zucchini – stuffed zucchini boats filled with capers, green olives, herb and cheese
Polpettine – Roman Meatballs – secret recipe from the Eternal City
___________________________________
Mamma Mia
Sunday, March 7 at 3pm
Warm your heart as we celebrate Mamma's southern Italian recipes made with love. Healthy and wholesome, this menu came from my Nonna's recipe book. Also learn how to make traditional Zeppole in honor of Saint Joseph.
– Menu –
Manicotti – pan-made pasta, stuffed with cheese and covered in red sauce
Braciola – thin sliced beef stuffed with cheese and herbs
Scarole alla Napoletana, Sautéd escarole with toasted pine nuts and raisins
Zeppole di San Guiseppe – baked puffs filled with cream for Saint Joseph's day.
___________________________________
Cooking Vacations
Gift Cards
We have had many requests for Cooking Vacations Gift Cards and we now have them available for online cooking classes, cooking tour in Italy, extra virgin olive oil in our Artisan Market. Email any request to Lauren@Cooking-Vacations.com
To go to our Artisan Market, please click here, www.cooking-vacations.com/online-shop/
Keep cooking and keep your heart alive!
Lauren
Cooking Vacations
www.Cooking-Vacations.com
Lauren@Cooking-Vacations.com
Tele: 617.247.4112 Mobile: 617.306.3678
Disney Beauty and The Beast Enchanted Rose Desk Light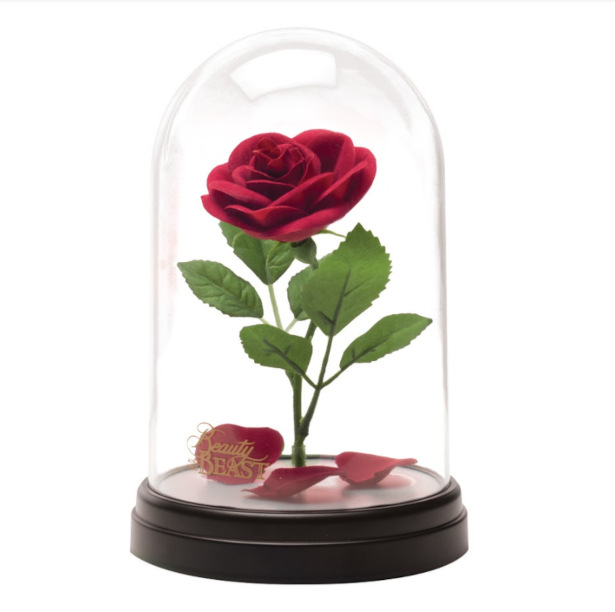 Light up your love life with The Beauty and the Beast Enchanted Rose Desk Light.
This beautiful touch sensitive lamp is powered by USB (cable included), with the rose lighting up under the glass case just like in that tale as old as time.
SKU: 71831
Price: £20.00 (was £25.00)
24K Golden Rose in a Black Gift Box
Everyone expects roses on Valentine's Day, so why not go the extra mile with this 24K gold rose. The rose will come in a luxury black gift box with a certificate. A rose that will last a lifetime!
SKU: 74259
Price: £49.00
Beard Buddy
Is your buddy a messy shaver? Then Beard Buddy is the answer! The apron is easy to put on with suction cups that stick to the mirror, easily creating an unwanted hair catcher.
SKU: 55410
Price: £8.00 (was £12.00)
Personalised Your Song in Gold or Platinum
Has your partner got an all time favourite song? You can give the gift of their own personalised song in a gold or platinum record!
SKU: 31980-1
Price: £20.00
Only Fools and Horses Dressing Gown
The perfect bathrobe for your Del Boy. The bathrobe is made with super-soft fleece polyester material in a tan colour with two oversized pockets, buttons and a matching belt.
SKU: 33767
Price: £33.00 (was £35.00)
Vibrating Head Massager
Are you spending your Valentine's Day with a relaxing evening in? Then this vibrating head massager is the perfect gift for your loved one! Run this over your head and feel the vibrating fingers give you a gentle massage.
SKU: 50527
Price: £8.00
Two Night Getaway with Afternoon Tea
Planning a fun date for the future? Then this two night getaway is perfect! This comes with a two-night stay and afternoon tea. You can choose from a range of guest houses midweek or weekend!
SKU: 77695
Price: £199.00 (was £233.00)
Glass Decanter with Glasses Set
This glass decanter is perfect for your Valentine this year! The decanter is based on the classic globe with map markings and inside features a detailed glass ship. The globe sits in a cradle that allows for a gentle spinning and comes with two tumblers with matching map design.
SKU: 75017
Price: £35.00 (was £40.00)
Slush Puppy Machine
And they call it puppy love…give your love the Official Slush Puppy Machine to enjoy a litre of famous slush at home! It's simple, add your syrups, ice, water and salt to create and then enjoy!
SKU:55415
Price: £44.75 (was £49.00)
Hot Chocolate Bomb 3 Pack
For the hot chocolate lovers, give the gift of three hot chocolate bombs. Pop each hot chocolate bomb into a glass, pour hot milk over them and watch them melt and release mini marshmallows.The perfect gift for the chocoholic!
SKU: 82363
Price: £8.00
Cadbury Crunchie Favourites Valentine's Box
The perfect gift for your sweetheart, a personalised box of Cadbury Crunchie bars. Add a name to the packaging and to the gift tag and your Valentine will receive a personalised box of 20 Crunchie bars.
SKU: 79526
Price: £25.00
Zepp Reveals Tell-Tale Signs of Genuine Attraction to Help Singles Find the Perfect Date

Celebrating love and connection this Valentine's Day, Zepp has launched the Zepp Measurements of Attraction, to help people understand who really gets their heart-racing and identify the tell-sale signs of genuine attraction, even when dating virtually.
With social distancing regulations driving singles to seek more connections online, the Zepp Measurements of Attraction were developed in consultation with renowned medical expert, Dr. Sarah Jarvis, and respected psychologist and psychotherapist, Emma Kenny, and expose five key indicators to look out for when on a virtual or physical date, including an increase in heart rate of more than 100bpm or at least 10bpm higher than your resting average, a blink rate of more than 12 blinks per minute, and the reddening of not only cheeks but also lips.
Dr. Sarah Jarvis said: "This year things may be a little different, but where your physical responses are concerned, the same principles apply. Whether you're meeting someone you're attracted to online, many of the tell-tale physical signs are the same – because your hormones are active in a virtual as well as a face to face setting."
ZEPP MEASURMENTS OF ATTRACTION
In partnership with Emma Kenny
1. Cheeks flush: Blood flows to cheeks, this is an evolutionary process to help attract a mate, it is a physical signal to express attraction
2. Palms sweat: Our body then automatically releases two powerful hormones – adrenalin and norepinephrine (the stress hormone). The combination of these two hormones causes your palms to sweat and your heart to skip a beat
3. Heart rate increases: Falling in love triggers the fight or flight reaction in the body. Epinephrine and norepinephrine are released into the bloodstream when the adrenal medulla in the brain releases catecholamines. This triggers the heart to beat faster and that is why you can feel it pumping away when you are attracted to someone. Zepp's range of smartwatches use in-built precise and continuous heart monitoring to help users track and monitor heartrate and overall health, even when you're on a date
4. Pupils dilate: Due to feeling excited, or nervous when you find someone attractive, your eyes may dilate when you see someone that you are attracted to, this is known as mydriasis. It is believed to offer a non-verbal clue as regards attraction to someone, or something
5. Heart beats faster: The brain sends signals to the adrenal gland, which secretes hormones such as adrenaline, epinephrine and norepinephrine. They flow through the blood and cause the heart to beat faster and stronger
Emma Kenny further commented: "Even though we may not yet be able to experience the ordinary freedoms we have been used to in previous years, we will undoubtedly all recognise how important it is to have positive relationships in our lives."
"When individuals feel loved and cherished, they are less likely to engage in destructive relationships or habits, making them more likely to live longer. Human contact, love and connection reminds us of our intrinsic meaning, and helps us feel a sense of value."
Prior to lockdown, Zepp sent two potential matches out for a romantic evening to put the Measurements of Attraction to the test using the Zepp smartwatch. The light-hearted video celebrates the importance of human connection, during a time when periods of isolation have become a common development across the world. You can view the video here: youtu.be/vPQRypD_2Js
In 2020, Zepp released two series of smartwatches, the Zepp E and Zepp Z, along with its Global Sleep Report and a personalized lullaby generator (www.zepplullaby.com). With the goal to become everyone's health partner at every moment, Zepp would like to accompany you on the journey toward a healthier life.
The Happier in 7 Days Affirmation Coloring Book is jam-packed with cute animals and positive affirmations to build your child's confidence and self esteem while they color the pages. Coloring is relaxing, fun and reduces stress and anxiety.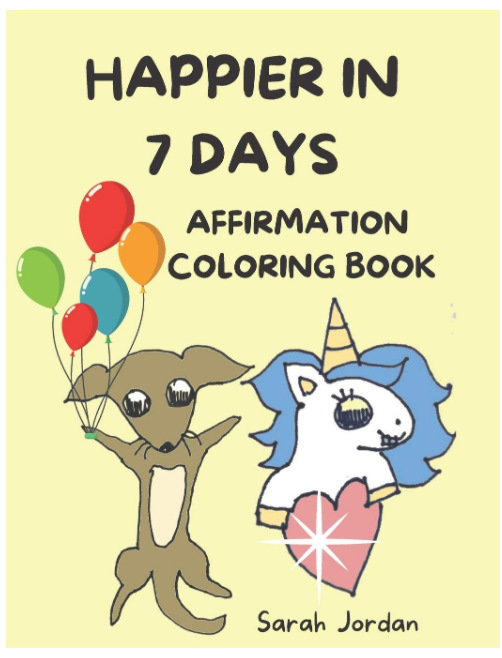 Positive affirmations help boost confidence, happiness and even academic achievement. Studies show that affirmations even help make us more resilient, which is exactly what we need during a pandemic. Makes a great gift or present for teachers, parents and children.
44 Adorable animal illustrations printed on every other page for a clean coloring experience. All art is by Asheville artist Sarah Jordan.
Positive Affirmations included: I am enough, I am safe, I am brilliant, I am always learning, and dozens more!
The book can be found here www.amazon.com/dp/B08VFTFW9G
Chocolate Girl
www.MyChocolateGirl.com IG page: www.Instagram.com/ChocolateGirlCosmetic/
CHOCOLATE GIRL: Chocolate Girl was created to provide lip colors suited for the melanin woman. Beauty comes in all shades.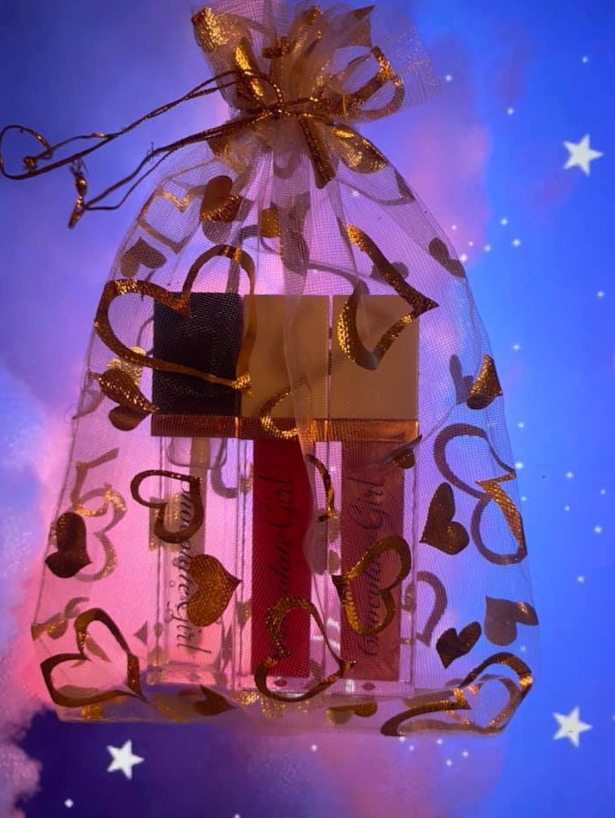 obanj.com
Obánj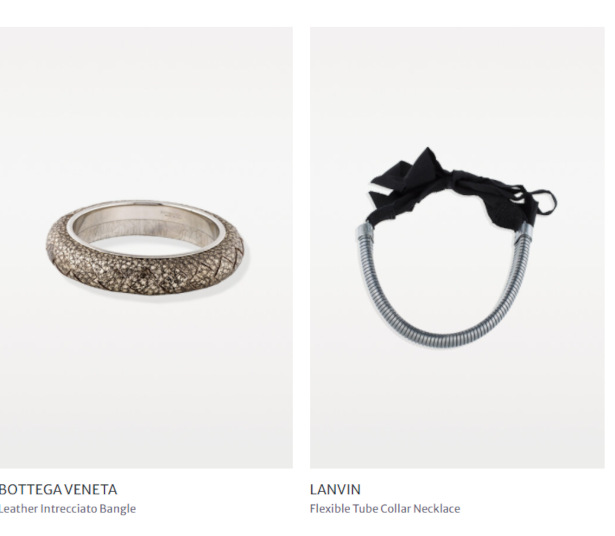 Obánj is a luxury jewelry subscription company where for as low as $29/month members can rent Dior, YSL, Gucci, and more. We've found partners and spouses love to buy annual memberships for their person, but they can also buy a monthly membership as well. It's a great and cost-effective way to give their partners unlimited access to designer jewelry without breaking the bank.
Menswear Brand, XIVI.
XIVI is a luxury loungewear brand designed for comfort and a cool aesthetic that can be worn around the house, lounging, running errands, working out, zoom meetings, and even dressed up for evening or business attire. We are designed, made, and shipped out of Los Angeles California. Our product and shipping supplies are all sustainable. The fabrics we use are made out of the leaves of eucalyptus making the product: sustainable, anti-bacterial (great for staying clean and safe from Covid), odor-resistant (great for working out in), extremely cozy, soft and so much more.
Please check out their product at www.XI-VI.com
20% off now through the 14th.
Discount Code: MyCozyValentine
Tanzo
Tenzo matcha tea
When it comes to looking for a Valentine's Day gift for that special someone in your life, there is no better present than the Tenzo Trial Kit. Tenzo offers fully organic matcha tea that gives a tasty and jitter free drink that provides energy all day. Our customers have been extremely creative in crafting their own drinks that fit their daily routines. Compared to coffee, the energy that comes from matcha does not result in jitters or a crash, but rather a clear headed energy boost that lasts all day. Matcha is light and allows you to get a perfect pick me up before work or an intense workout.
By Steve O'Dell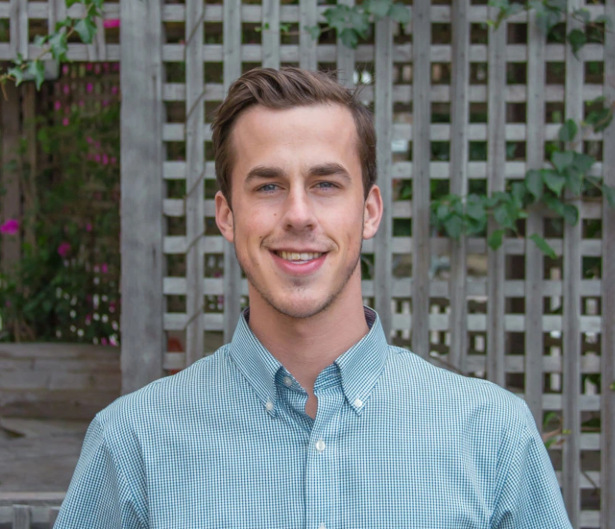 Bio: Steve O'Dell is the Co-founder and Ceo of Tenzo. Originally from Rochester, New York, Steve moved to Los Angeles, California with his friend Robbie Page. Together they created Tenzo which has become one of the fastest growing Consumer Packaged Goods companies in the U.S.
www.tenzotea.co
LinkedIn Profile: www.linkedin.com/in/sodellicious/
Everyday Dose
Everyday Dose is a low caffeine energy supplement brand.
The average American in today's world is craving more efficient ways to be healthier and more energetic. Everyday Dose is a supplement that has less caffeine than black tea, but offers the same energy provided within caffeinated drinks. The Mushroom Latte offers a crash-less day while also providing mental clarity, healthier skin and an enhanced immune system. This makes for an all in one supplement that bottles together all benefits that others offer. Many of our loved ones are ready to have a healthy 2021 and with Everyday Dose this starts their year off right.
By Jack Klauber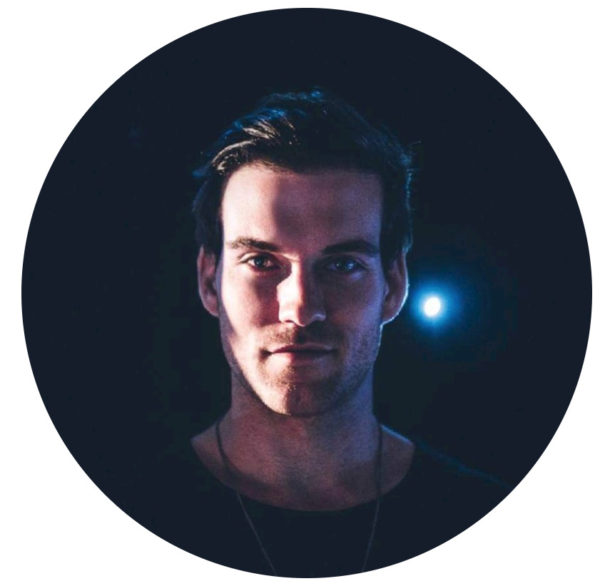 Bio: Jack Klauber is owner and CEO of Everyday Dose. Jack received a B.S. in communications and business economics with a certificate from University of California, Santa Barbra's technology management program.
www.everydaydose.com/
www.linkedin.com/in/jklauber/
4Patriots, where we champion freedom and self reliance to their customers.
This Valentines Day there is no better way to show someone you love them than enhancing their freedom and self reliance! At 4Patriots we want to present our customers with products that do just that. Through our products we ensure that your family is properly equipped with peace of mind no matter the environment or circumstance. We offer solar powered equipment, camping and outdoor tools such as water filtration systems, and also survival food with a shelf life of 25 years! All of our survival products will make any outdoor lover excited to get back outside again, and even happier with you on this special Valentines Day! Our golden rule is that we treat our customers as if they are one of us and that shows with our 100% money back guarantee on all of our products. 4Patriots will have any outdoors enthusiast grinning from ear to ear when they open their present.
By Kamron Kunce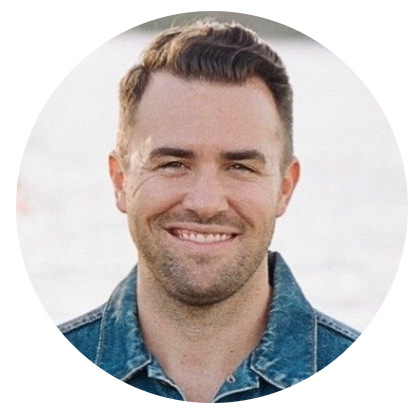 Bio: Kamron Kunce is a Senior Marketing Manager at 4Patriots, which is one of the fastest-growing direct response marketing firms in the United States, specializing in the emergency-preparedness and natural-health-supplement markets. After spending over a decade of working in eCommerce for multimillion dollar brands and startups, Kamron truly knows what drives customer loyalty and revenue.
www.4patriots.com
LinkedIn Profile: www.linkedin.com/in/kamronkunce/
POSTAL PETALS:
www.instagram.com/postalpetals
www.postalpetals.com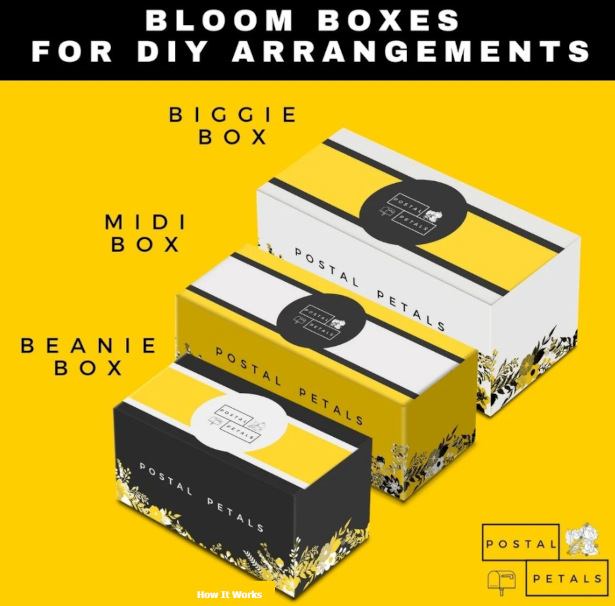 Postal Petals is a farm-direct bulk bloom box delivery service for DIY floral arrangements. We operate much like a farm-to-table produce box service, shipping handpicked boxes of fresh, seasonal flowers from one of our nearly 20 domestic, eco-friendly farm partners. Shipping across the continental US, our website offers consumers a selection of carefully curated bloom boxes featuring each farm's seasonal best, all at a competitive price point when compared to a traditional flower retailer. In addition to flower care and design tips found on the website to assist with creating DIY arrangements, we offer a series of private and semi-private virtual flower arranging workshop experiences to provide a fun and engaging activity with co-workers, friends and family while getting design tips from a floral professional. Postal Petals offers three box sizes, each including between six to 15 bundles of fresh flowers for clients to design and arrange as they wish. Boxes range in price from the $89 Beanie Box to the $179 Biggie Box and are available as either a one-time purchase or as a regular delivery service with one of our subscription options. Each box arrives within 36 hours of harvest, ensuring a longer shelf life.
" Fun Valentine's Day Gifts for Kids"
Letter Rainbow Crayons, available at the Etsy shop below;
www.etsy.com/listing/883062542/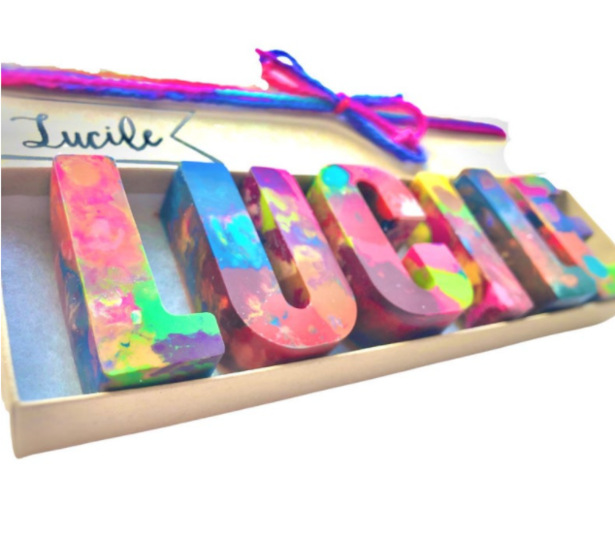 These chunky 2 inch high letters are handmade from recycled crayons and offer a kaleidoscope of colors, making coloring so much more creative.. Plus, what kid doesn't love to get a Valentine's gift that features their name! These make great gifts for teachers and adults. A very affordable gift that will keep kids busy, we can even do names up to 13 letters long!
www.etsy.com/shop/Krayonshop
www.krayonshop.com
Krayonshop
Take a Hike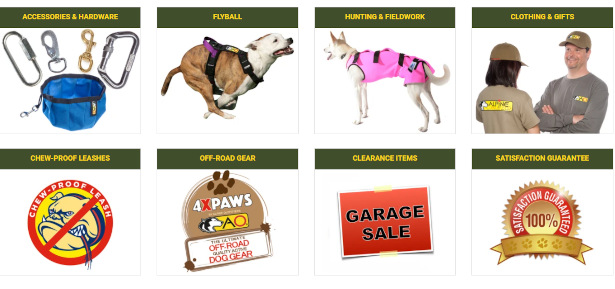 A dog can be a built-in companion for adventures since they are always ready, willing and eager to get outside and go! Whether you're exploring a new trail or hitting your neighborhood loop, taking regular walks with your dog can have many positive health effects on you both.Walking or hiking is a great way to deepen your bond through shared experiences.
Keeping your dog on a leash helps to ensure his safetywhile out and about. Many pet parents enjoy using a harness as well for extra security and control. The Urban Trail® Adjustable Harness from Alpine Outfitters was designed with your dog's safety and comfort in mind. It's a high-quality harness that comes with a back strap, whichassists your dog up hills, rocks and other rough terrains.The Urban Trail® is ideal for medium and big dogs, andis also great for senior dogs (easy on the hips). Whether you are hiking or taking a casual walk, this made in the USA harness has endless features that will keep you both moving and grooving together with ease. www.alpineoutfitters.net/.
Live, Love, Play
If you want to continue to move and groove with Fido, your dog has to be physically in check. Playing interactive games like tug or fetch with them is so important. It strengthens your bond, keeps them mentally stimulated and it's a good way to just cut loose and have fun!
One way to help ensure your pet is feeling their very best physically is by providing them with HAPPYBOND; thehighest quality collagen+ supplement specifically formulated to improve the joint health of dogs. Sadly, dog joint pain is an all-too-common occurrence, with research showing that 80% of all dogs will suffer from joint discomfort during their lifetime. HAPPYBOND Collagen+ Supplement blend can help rebuild cartilage for optimal mobility. Today, this uniquely formulated pet essential nutrient supports to maintain the cartilage of younger dogs to prolong their youth and to help rebuild it in older dogs suffering from joint stiffness. Fun fact: Cesar Millan's Dogs take HAPPYBond!www.happybond.com/.
Chill Out & Chew
One of the greatest parts of pet ownership is having a fur-ever chill-out mate. After a long walk, or a good game of fetch, it's nice to kick back and relax together. There are times, however, when we're ready to take a break, but our energetic pup is not. Love Your Pet Day is the perfect day to gift them with the ultimate treat that will help to keep them entertained, happy and safe.
Bully sticks make for a very popular dog treat, but as dogs chew them down, they can become a choking hazard. The Bully Buddy, created by Bow Wow Labs Inc.. (BWL), is a is a durable, easy-to-use, and veterinarian-vetted device that tightly secures bully sticks, preventing dogs from choking on the tail-end of the treat. BWL also offers Safe Fit Bully Sticks™, which are made from fresh, 100% grass-fed cattle that's free of chemicals and hormones.Together, the Bully Buddy and Safe Fit Bully Sticks™will give your dog the opportunity to follow their natural instinct to chew; all while allowing you to rest assuredthanks to its health and safety features!www..bowwowlabs.com/.
Kisses to Last a Lifetime
One way to show your pet that you love them is by giving them lots of affection through hugs and kisses. But thatinevitable "pet breath" can sometimes be strong enough to make you take a rain check on the smooches. Bad breath in pets is often a symptom of a serious underlying health condition, like periodontal disease, which The American Veterinary Medical Association estimates 85% of all pets will have by age 3.
This staggering statistic is why InClover created BioBrilliant™; a scientifically formulated, clinically tested product to use daily as part of a dental care routine for your pet. Available for both cats and dogs, BioBrilliant's tasty, all-natural formula is multi-functional to freshen breath, help reduce plaque and tarter build up, and remineralize and polish teeth. Supporting your pet's dental health will offer countless benefits to their overall health and wellness. Cheers to healthy kisses! www.inclover.com/.
Stay Inspired
2020 was a tough year for most people, filled with worry, uncertainty, and changes to our fundamental routines. For pet owners, however, one thing has remained true; our unconditional love for our dogs, and vice versa! Your animal companion likely felt this anxious energy, but they remained by your side every step of the way. This year, let's vow to stay as positive and inspired as possible – for you both!
Dog Mom Lifestyles is passionate about helping dog moms see themselves the way their dogs see them (#imperfectlyperfect). This innovative and unique company achieves this by connecting dog moms with a community of like-minded women and a regular pleasure ritual: unboxing surprises together with her pup. This monthly box ritual helps create a habit of trying new things, exploring new places, and enjoying simple pleasures (all from the comfort of home) while giving back to animal welfare. Give yourself a smile each month, and your dog something to wag about with this uplifting subscription box, where mom and dog can open, explore and enjoy the wonders inside, together! www.dogmomlifestyles.com/.
Freshen up Your Home
All pet families would agree: we love our pets, but not the odors that come with them! Whether it's that wet dog smell or that not-so-pleasant scent coming from the litter box; there's no denying that living with a pet adds unwanted odors within the home. Let's kick those odors to the curb once and "fur" all!
One Fur All is best known for their Pet House Candles which are hand-poured in the USA with 100% natural soy wax and are tested and proven to eliminate 99% of pet odors. All of Pet House products are made in the USA with premium fragrances that contain no dyes, phthalates or parabens (completely safe for pets)! Their Fresh Cut Roses fragranced candle is predominantly a strong fresh rose fragrance mixed with subtle geranium notes to form a beautiful floral aroma. Gifting yourself or another animal lover with this candle is the perfect way to keepthe pet love flowing in the air for months to come! www.onefurallpets.com/.
Jack's is offering a sweet way to celebrate – Chocolate Gravy Biscuits.
A convenient way to surprise your significant other, with breakfast in bed, on Valentine's Day with a Southern twist.
To ensure you can surprise your loved one with this decadent treat, Jack's is accepting pre-orders from February 10-13 online at eatatjacks.com or through the Jack's mobile app. Pre-orders can be placed for six or 12 warm, heart-shaped and scratch-made biscuits smothered with thick Southern-style milk chocolate gravy for pickup at a Jack's restaurant.
The cost is $7.99 for six heart-shaped biscuits and a pint of milk chocolate gravy and $14.99 for 12 heart-shaped biscuits and two pints of milk chocolate gravy.
www.eatatjacks.com
Tom & Sheri's Iron in a Bottle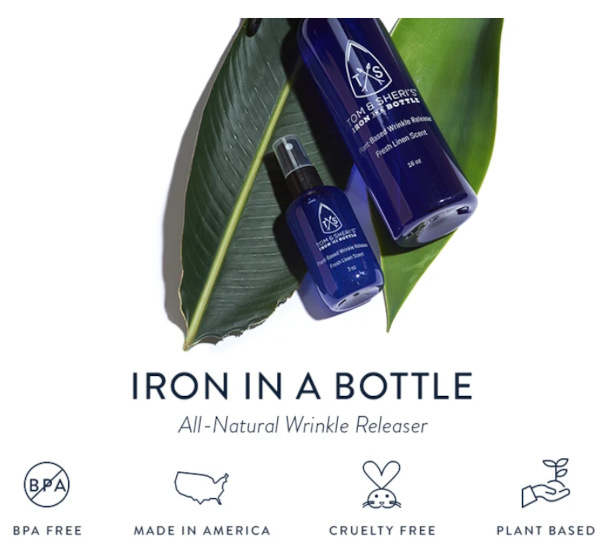 Iron in a Bottle's an all-natural wrinkle releaser spray for clothing and home, with an eco-friendly, BPA-free, cruelty-free, Made in America breakthrough formula. It's been featured on Oprah's Favorite Things, Good Morning America and The Price is Right, and will help your readers stay wrinkle-free for their Valentine's Day dates or festivities.
Our story: Family-inspired, family-created and family-owned. Years ago, Sheri Eudaly gave up ironing and created a homemade spray that turned out to be a game changer – no more irons, no more hassle, and best of all…no more wrinkles! Her son Austin saw the global need for the product when friends kept stealing his, so in 2018 set out to perfect the formula and share the magic with the world. The result? A modern wrinkle releaser that's efficient, effective and plant-based (bonus: it smells great, too)!
www.tomandsherisproducts.com
SENREVE – luxury (and sustainable!) handbag brand has gifts guaranteed to make anyone swoon.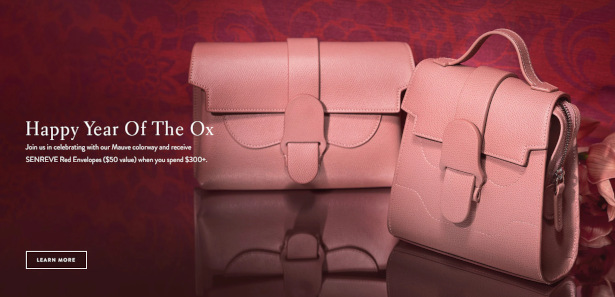 Each handbag is handcrafted using durable leather and vegan Amica Misto leather such as their Poema Pouch and Fiore Bucket Bag. While the brand has established themselves as leaders in the handbag industry, they have expanded to offer various fashion and lifestyle accessories – allowing you to enjoy one-of-a-kind, high quality items such as their Shearling Slippers, Lumi Silk Shirt and Shorts. Whether you're shopping for yourself or a loved one this Valentine's Day, SENREVE is guaranteed to ensure that you feel the love this holiday and beyond. Get ready to give a gift that will leave a lasting impression!
Price: $125-$825
The Clear Cut – DTC NY-based company that specializes in all things custom engagement rings and fine jewelry. The brand creates timeless pieces and has go-to styles that make the perfect gift for the ones you love most. Whether it's Valentine's Day or Galentine's Day, The Clear Cut is your one stop shop for gift-giving to celebrate some of life's most memorable moments.
Valentine's Day Collection
Product: Diamond Tennis Necklace
Price: $4,750
Product: Soho Studs
Price: $325
Product: Love Me Locket
Price: $225
PAIR Eyewear – the first direct-to-consumer, customizable children's eyewear brand reimagining the consumer experience for kids with glasses, allows children to quickly and easily customize the look of their glasses anytime, anywhere. The NEW Valentine's Day collection features eleven new top frame designs across all frame shapes. Frames include; The White Pugs, The Red Pugs, The V-Day Red, The V-Day Pink, The Pink Stripes, The Pastel Stripes, The Berry Hearts, The Pastel Hearts, The XOXO, The Blue Candy, and The Pink Candy.
Price: $25 each
paireyewear.com/pages/valentines-day
Winter Wondergram: Valentines Edition.
Think Cameo meets local and national theatre artists and all benefiting the arts. Winter Wondergram started off as a way to give back to the artists and artistic organizations for the holidays and it raised over $10,000 in the first inception. A portion of that money went to Broadway Cares/Equity Fights AIDS.
www.winterwondergram.com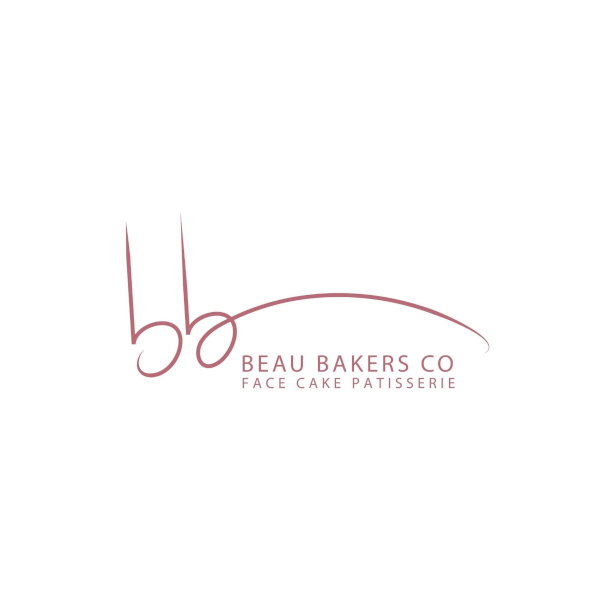 The Perfect Valentine's all inside a box by Beau Bakers Co… The Valentines Beauty Gift Hamper…. beaubakers.co.uk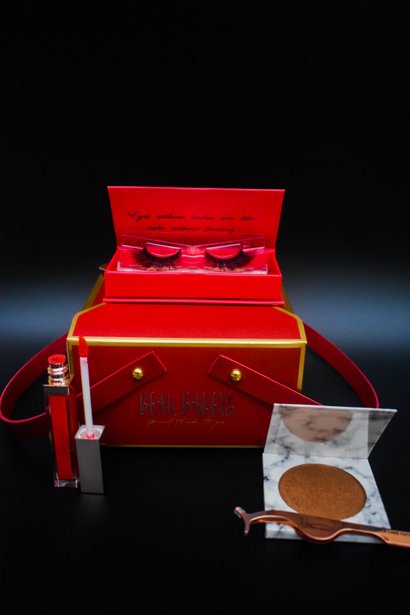 The product :
Our Valentines Hamper is £34.99 and includes Lipstick, 100% cruelty free mink lashes, highlighter, lash applicator tool, organic bath petals, chocolate and a free lingerie set in red or black (onesize)
Here is the product link for reference: beaubakers.co.uk/products/valentines-day-hamper-gift-set
About us:
Beau Bakers Face Cake Patisserie founded by Dominique Fadeni is an inclusive beauty brand . Specialising in high quality, cruelty free cosmetics at affordable prices. With the release of our own branded high quality makeup products including specially formulated ranges to flawlessly colour match all skin tones.
It is our mission to re- write the standards of beauty to include all. Expect us to trail blaze for representation and inclusivity in the independent beauty sector.
Handles:
Instagram, twitter and facebook names : www.facebook.com/beaubakersco , www.instagram.com/beaubakersco , www.twitter.com/beaubakersco
Beau Bakers Co ~ The Face Cake Patisserie ; An Independent,UK based Makeup Brand standing up tall for Diversity Inclusive beauty. Be your own Beauty Standard www.beaubakers.co.uk 🐰 Animal Cruelty Free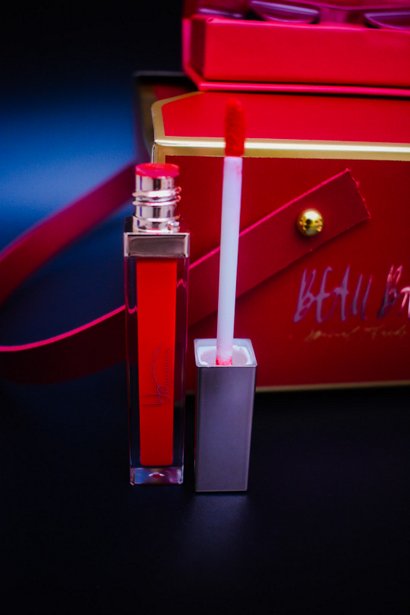 21Seeds fruit-infused tequila.
21Seeds uses real fruit to infuse its tequila, so each bottle is smooth, sweet and drinkable (yes, you read that right). A flavor for everyone on your gifting list, 21Seeds has three delicious infusions: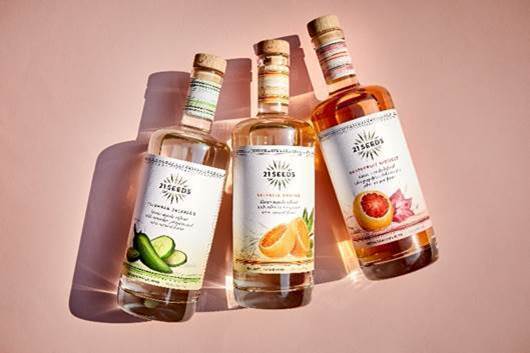 Cucumber Jalapeno: Herbal aromas of poblano pepper, aloe, wheat grass, carnation, and cucumber with a satiny, crisp, dryish light-to-medium body and a peppery, medium-long Thai cucumber salad finish.
Valencia Orange: Delicious and bright pairing a lush, fruity aroma and flavor with a satiny, vibrant, dry-yet-fruity light body and a warming, medium-length finish.
Grapefruit Hibiscus: Aromas and flavors of dried grapefruit peels, limoncello, and ripe agave with a supple, bright, dryish light body and a sleek, brisk finish revealing accents of white pepper and fruit punch finish.
www.21seeds.com
Beflax Linen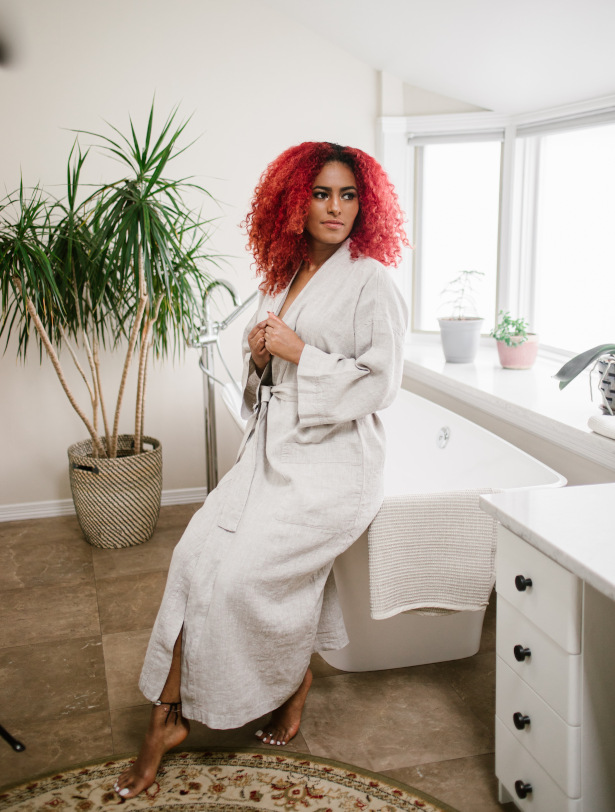 Day & Night Linen Bedding Set – This Valentine's Day get cosy with your loved one in Beflax Linen Bedding Set. Made according to old European traditions; the 100% linen Day & Night Bedding Set helps create a special ambience of comfort in the bedroom. Created using a unique melange weave, the linen set preserves all the linen properties as nature intended. Price $190.
Checkered Linen and White Linen Throw Blanket – Beflax Linen Throw Blankets are the perfect gift this Valentine's Day. They are soft to touch and very pleasant on the skin, making them apt for every season. The classic checkered pattern will easily fit into any interior, and the woven off-white pattern will cosy up the bedroom. Made with 100% softened linen, they can also double up as a picnic or beach blanket. Price $110.
Linen Bathrobe – Beflax Linen Bathrobe is a fantastic gift that shows you care for someone you love. It's 100% natural linen fibres will create a perfect atmosphere for contemplation, and its relaxed fit and unisex design will be comfortable for years to come. Price $115.
All first-time email subscribers can currently avail of 10% discount while registering on the website – www.beflaxlinen.com.
Feel the love this Valentine's Day with UK's first romantic Caribbean meal kits
DINE IN THIS VALENTINE'S DAY WITH A ROMANTIC CARIBBEAN FEAST FOR TWO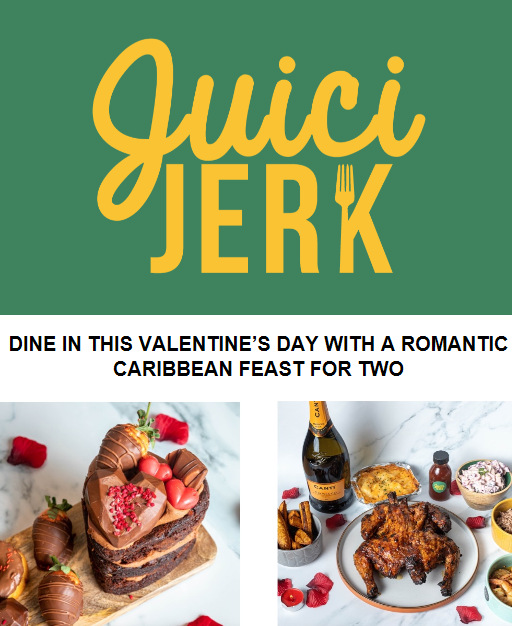 As the nation approaches the first Valentine's Day under lockdown, hundreds of lovers across the UK will be seeking romantic home dinner ideas. To spice up Valentine's Day this year, Juici Jerk, the new age Caribbean kitchen and street food pop-up, has today launched its exclusive 'Feel The Love' home meal kits.
With its already-popular Caribbean DIY meal kits, Juici Jerk is taking it up a notch with its romantic home meal kits designed exclusively for Valentine's Day. Each kit will feed two people and includes a three-course meal, making the perfect lockdown date night.
Boasting restaurant-quality ingredients and an incredibly tasty menu, Juici Jerk's Feel The Love meal kits feature a three-course meal for two, including the following: 1.Starter – Pan-Fried Garlic King Prawns
2.Main – Butterfly Jerk Chicken with Rice & Peas (served with Macaroni Cheese, Plantain and Coleslaw)
3.Dessert – a luxury assortment of sweet treats such as Chocolate-covered Strawberries, Triple-Stacked Fudge Brownies, Doughnut Rings and Chocolate Hearts
To set the mood for Valentine's Day at home, the meal kits also come with a bottle of Prosecco, tea light candles, rose petals, and a romantic Spotify playlist curated by Juici Jerk. All you need to do is set the table, light the candles, pop open the bubbly, hit the playlist, and enjoy your Valentine's Day feast.
Each box comes with a menu, easy to follow step-by-step instructions with a full set of ingredients so that you can cook at home stress-free. Juici Jerk presents a new age taste of the Caribbean, by combining the Founders' British & West-Indian heritage and offering a modern approach to the traditional cuisine with feel-good energy.
Launching today, Juici Jerk's Valentine's Day meal kits are available for nationwide delivery (pre-orders only) via the website here at £70 per box plus £5 for delivery. The cut-off date for orders will be 10th February to receive your kit in time for Valentine's Day weekend.
Dutch Baby Pancake With Caramelised Apple, Toffee Sauce & Trewithen Dairy Cornish Clotted Cream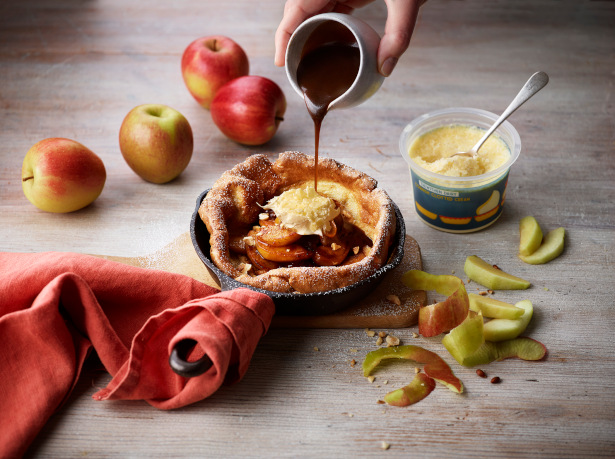 Sometimes called a German pancake, a Bismark or a Dutch Puff, our version of these pillowy, puffed up, golden pancakes is filled with hot, sticky caramelised apples and toffee sauce, topped with a good dollop of Trewithen Dairy Cornish Clotted Cream.
Dutch babies, similar to sweetened Yorkshire Puddings have in fact nothing to do with Holland, they originate from the German-American community known as the Pennsylvanian Dutch and are served all over America simply with lemon and sugar.
This recipe makes one Dutch Baby, perfect if you're celebrating Pancake Day on your own, however you can increase the recipe as many times as you like depending on how many you want to make.
SERVES 1
For the pancake
1 large egg
1 tsp caster sugar
50ml Trewithen Dairy Whole Milk
35g plain flour
½ tsp vanilla paste
pinch of crushed sea salt
10g Trewithen Dairy Salted Butter
For the caramelised apple
1 large eating apple
15g Trewithen Dairy Salted Butter
2 tsp light soft brown sugar
¼ tsp ground cinnamon
For the toffee sauce
30g Trewithen Dairy Salted Butter
35g dark muscovado sugar
25g Trewithen Dairy Cornish Clotted Cream
To serve
icing sugar for dusting
Trewithen Dairy Cornish Clotted Cream
1 tsp chopped, toasted hazelnuts, optional
For the pancake, heat the oven to 220C/Fan 200C/Gas 7 and place a small (15cm) ovenproof frying pan, sponge tin, cake tin or round ovenproof dish on the middle shelf of the oven.
In a medium size jug or bowl, whisk (or use a stick blender) the egg, caster sugar, milk, flour, vanilla paste and salt together to a very smooth batter.
Using oven gloves, remove the frying pan from the oven and add the butter to the pan. Swirl the pan a few times to melt the butter, then immediately pour in the batter.
Return to the oven and bake for 12-15 minutes until puffed up and golden.
Meanwhile for the caramelised apple, peel, core and slice the apple 1cm thick. Melt the butter in a small pan, then stir in the sugar and cinnamon. Add the apples and cook for 4-6 minutes, stirring occasionally until just beginning to soften. Remove from the heat and set aside.
For the toffee sauce, place the butter, sugar and clotted cream in a small pan and heat over a medium heat, stirring, until the butter and cream have melted and the sugar has dissolved.
To serve, dust the edges of the pancake with icing sugar, then spoon the caramelised apples into the centre of the pancake, then pour over the toffee sauce. Top with a generous spoonful of clotted cream and sprinkle with chopped, toasted hazelnuts.

BAG THE PERFECT VALENTINE'S GIFT FROM BRITISH LUGGAGE COMPANY STUBBLE & CO
Choose from the all-weather Roll Top Back Pack, the Adventure Bag, the classic Weekender and an easy to clean Wash Bag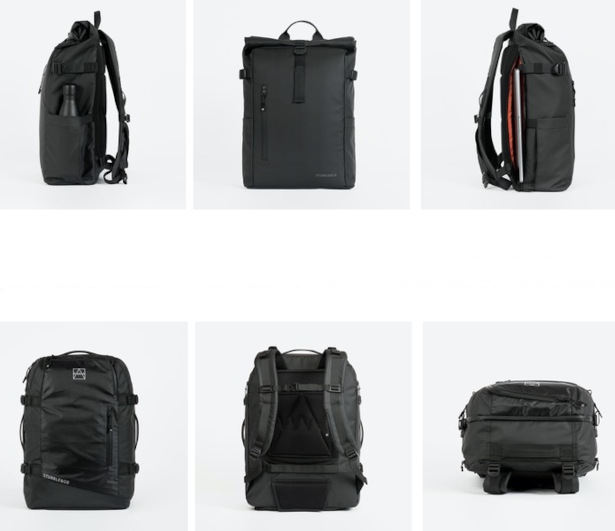 The Stubble & Co Roll Top £105
Ideal for the new wave of lockdown cyclists, open water swimmers and all-weather walkers, Stubble & Co's Roll Top stubbleandco.com is the ultimate waterproof backpack solution.
Made from recycled plastic with a clean all-black look, the lightweight, durable and exceptionally comfortable Roll Top has been designed with cycling and the outdoors in mind. Stylishly simple, it's made from robust recycled materials and has a reflective trim and base, sealed seams and water-resistant zips, ensuring functionality meets performance.
As well as featuring a roll top cover with G clip for quick and secure access; the bag has a top grab handle and compartments for all daily essentials including a direct access 16" laptop compartment, side pockets for a water bottle, umbrella or bike lock as well as an inner zipped and mesh pockets for valuables. The bag costs £105.
Capacity: 20L Laptop size: 16-inch Weight 0.9kg Dimensions: W 30 x H 44 x D 15cm
For more information visit www.stubbleandco.com
The Stubble & Co Adventure Bag £185
Tough, durable, weatherproof and made from 100% recycled plastic, British luggage brand Stubble & Co's lightweight yet multi-functional Adventure Bag is the ideal valentine's gift for a travel lover.
Designed for tackling epic road trips, scaling mountain peaks as well as camping in the wilderness it has a minimal and timeless look. The all-black "go-anywhere-do-anything bag" has been designed to provide great functionality and versatility. Lightweight, exceptionally comfortable and sized to be taken as an airline carry-on, it ticks the eco-friendly box too as it's made from robust, recycled and waterproof materials.
Inside is a 16-inch laptop padded pocket, separate shoe compartment and pockets for security items, cards and valuables. To ensure maximum comfort, there is a breathable and cushioned back panel, with adjustable straps as well as a removable waist strap, grip handles and trolley sleeve. Plus, once unpacked, it folds super small for easy storage. www.stubbleandco.com
Capacity: 42L Laptop size: 16-inch Weight 1.8kg Dimensions: 55 x 38 x 24cm
The Stubble & Co Weekender £155
Perfect for long weekends away, this holdall style bag has been crafted with premium waterproofed canvas, natural full grain leather and ultra-reliable YKK zips. Providing timeless good looks, whilst being exceptionally durable, the roomy 42 litre capacity Weekender features a high-density protection 15-inch laptop pocket as well as a safe secure inner pocket for valuables. There is also a practical outer pocket (sized for passport and smartphone), a detachable and adjustable shoulder strap that's double width for comfort and extra reinforced base with six studded feet shaped for protection.
Capacity 42L, Laptop size: 15-inch, Weight: 1.5kg, Dimensions: 52 x 28 x 31cm
For more information visit www.stubbleandco.com
The Wash Bag from £25
Nailing durability and pure design appeal, Stubble's lightweight and easy to clean Wash Bag is big enough to fit all of the essential toiletries and comes with a loop handle for easy carrying. Available in waterproofed canvas or recycled plastic, it features one main compartment for toiletries and two internal pockets for smaller items.
Width 12cm, Height 12 cm and Length 22cm
For more information visit www.stubbleandco.com
The perfect Valentine's gift for rum lovers from Dead Man's Fingers.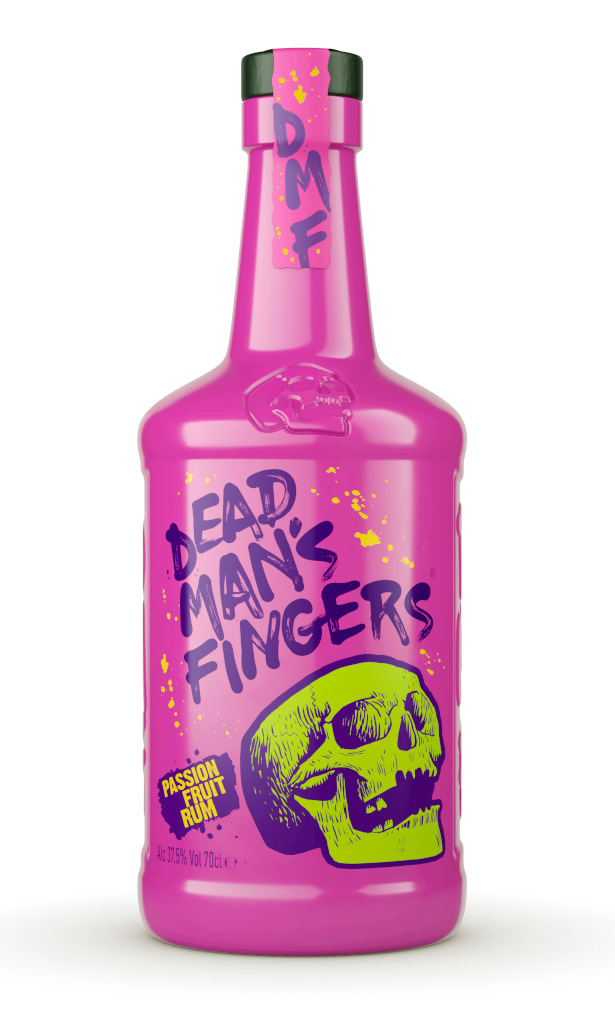 The Spiced Rum range includes nine different flavours, including these two which are great gifts for Valentine's Day and also make some really delicious cocktails, such as a Raspberry Mojito or a twist on a classic Pornstar Martini. They're available widely online (inc. The Drop Store, or from Morrison's. RRP £22)
For gin fans, we also have Berkshire Botanical – a local UK brand, distilled on the Yattendon Estate in West Berkshire.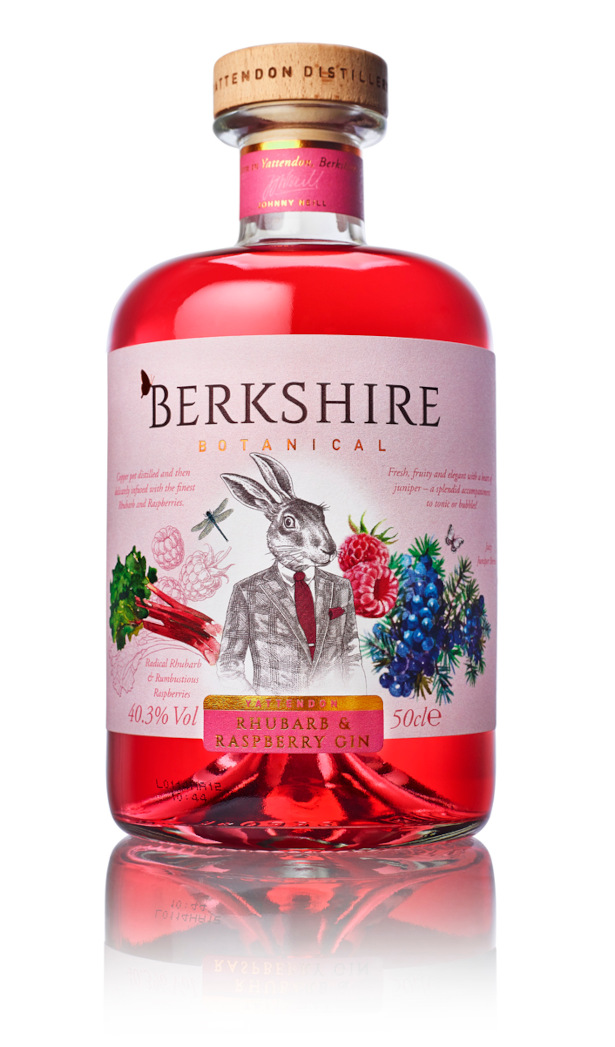 It is inspired by the flaura and fauna of the estate, which includes hand-picked botanicals including Norway Spruce, Juniper, Coriander, Sweet Orange peel and Grapefruit. We also have a lovely Rhubarb & Raspberry Gin – again, a lovely gift which is also great to enjoy on Valentine's Day either with tonic or bubbles! Available via The Drop Store, Amazon, Master of Malt. RRP £19.50 (currently on sale on The Drop Store for just £16)
With Valentine's Day around the corner, online flower delivery service, Flowercard has just launched their new Valentine's Day products for 2021.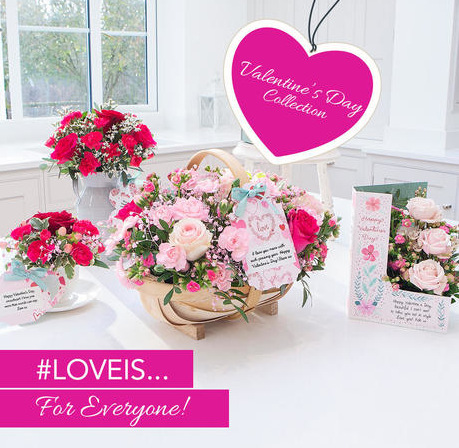 With luxury rose arrangements starting from £24, Flowercard have made it easy to remind the people in your life just how special they are.
www.flowercard.co.uk/categories/valentines-day
Flowercard's top picks:
Head Over Heels – £50 www.flowercard.co.uk/products/head-over-heels
Filled with romantic red roses, purple chrysanthemums and pink waxflower, this trug is the ultimate gift for Valentine's Day if you're head over heels in love.
True Romance – £36 www.flowercard.co.uk/products/true-romance-2
Let love soar with red and cerise Kenyan roses and diamond white limonium in this gorgeous flower churn. Send it to a special partner, friend or family member, or even yourself this Valentine's Day!
Valentine Velvet – £24 www.flowercard.co.uk/products/valentine-velvet
A bouquet and card all in one, this classic flowercard is brimming with red and cerise Kenyan roses, vibrant purple spray carnation, lilac limonium and ming fern.
You can view Flowercard's full Valentine's Day collection here.
Each flowercard can be personalised with a bespoke message.
Order by Thursday 11th February for guaranteed delivery by Valentine's Day.
The Chipolo Love Bundle (40% off, was £75 now £45)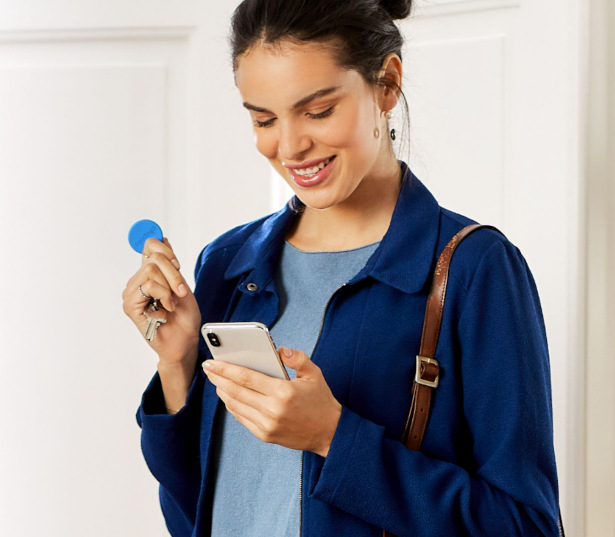 Includes 1 x White Chipolo ONE + 2 x Red Chipolo ONE + 1 x Chipolo CARD all packed in one box with a Valentine's gift pouch.
Less time looking for your things = more time for love
A tiny Bluetooth item finder to attach to all your essentials (like your keys, wallet, gym bag or perhaps an untrusted partner!).
Available in a range of super bright colours perfect to match any outfit. Has the longest battery life, water-resistant, and loudest sound on the market.
Selfie mode means you click the Chipolo and your phone can take that selfie from a distance.
Features free (unlike competitors which are a monthly fee) out-of-range alerts reminding customers to take items with them.
Works with both iPhone and Android