Tech the halls with gifts from Sony!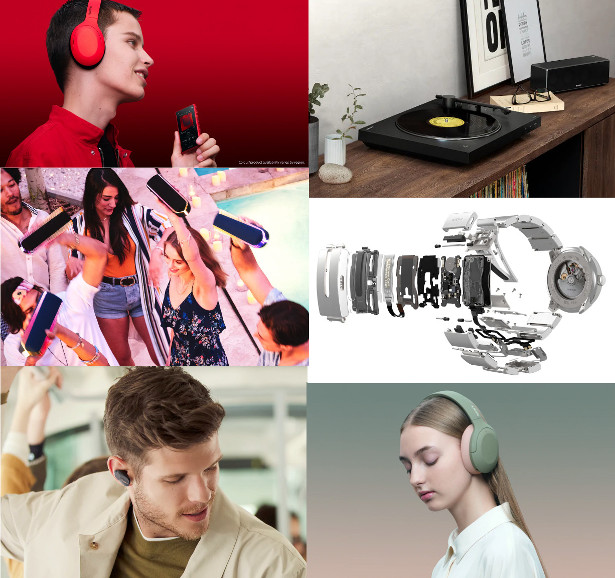 PINTEREST | TWITTER | YOUTUBE | GOOGLE+ | FACEBOOK
Have yourself a very techy Christmas, with these amazing products from Sony
Experience the best Christmas hits (or block them out!) with powerful wireless noise cancelling headphones
Sony's stylish and industry-leading headphones make the perfect gift for loved ones this year, with offerings to keep the whole family happy. The brand new and truly wireless WF-1000XM3 in-ear buds offer premium, high-quality sound so listeners can enjoy their favourite Christmas songs.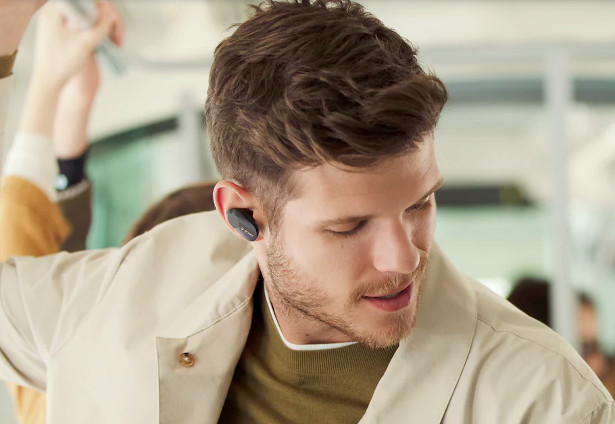 The headphones feature the HD Noise Cancelling Processor QN1e, that is an audiophile's dream, accomplishing stunning sound with minimal distortion. The truly wireless design also allows users to move freely without the nuisance of getting tangled in wires, and are specifically designed for improved comfort and stability in the ear – perfect for the Christmas commute. They will also keep you covered for those long car journeys to see family members.
If classic over-ear headphones are more your style, then look no further than Sony's award-winning WH-1000XM3 headphones, delivering exceptional performance in a timeless design. Whether you're loving the festive hits or you'd rather not listen to the same Christmas album for the tenth time (!), the WH-1000XM3 have the ability to cancel out background noise completely – allowing the user to fully immerse themselves in their music. With everyone trying out their new gifts on Christmas day there's no need to part with your beloved WH-1000XM3, as Sony's unique Quick Attention mode allows users to communicate without removing them, simply by holding their hand next to the right ear, whilst Adaptive Sound Control automatically adjusts ambient sound to your surroundings.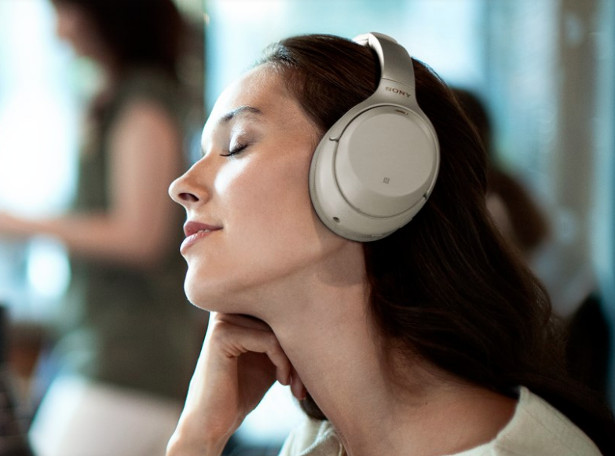 Sony has also recently announced its brand new WI-1000XM2, which you can pre-order this festive season. The stable fitting structure with an angled earphone design helps prevent ambient noise from entering the ear while the Dual Noise Sensor technology catches any sound. Combined with industry leading noise cancellation, thanks to the newly-developed HD Noise Cancelling Processor QN1, it provides a new level of silence.
After something to please a fitness fanatic? Then offer them the perfect workout companion with the WF-SP900 headphones. Not only do these headphones have truly wireless connection and 4GB of storage, the waterproof design[1] means you can take your music anywhere – even in the pool or the ocean!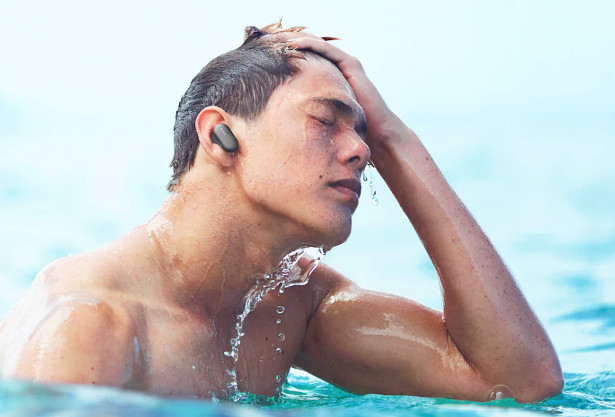 For those that are looking to add a bit of spice to their holiday wardrobe, then you're in luck with the bold new colour options for the h.ear WH-H910N overband headphones and NW-A105 Walkman®. Stand out from the crowd with five colour designs to choose from — red, black, ash green, orange or blue — and you can mix or match your headphones and Walkman® to showcase your style to the world. Fans of festive music during the holiday season can enjoy a boosted battery life and high-quality sound technology with multi-source music options to stream and download directly to their Walkman®. Supported by Android™[2] with Wi-Fi, the NW-A105 Walkman® grants you access to millions of songs at your fingertips. Stream the latest songs from your preferred provider to experience up and coming artists in their full glory. Plus, you can also access download services directly from the NW-A105 Walkman® to store your favourite tracks on your device, perfect for journeys where there is no Wi-Fi connection.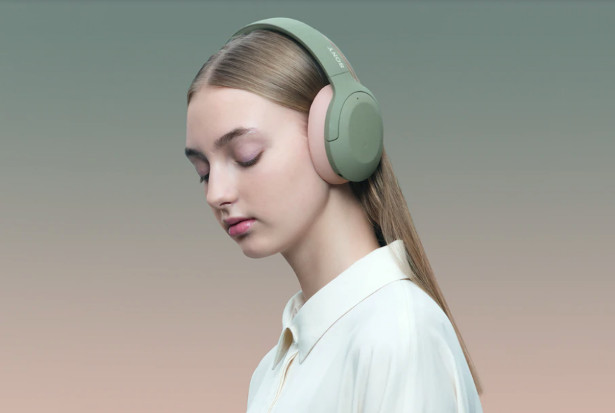 The NW-A105 also features a vintage cassette tape user interface and screensaver as an ode to the iconic original 1979 Walkman®, giving the impression you're actually playing a cassette. Talking of the classic original Walkman®, for those friends and family members who love the retro style, you'll be pleased to know there has been a release of the NW-A100TPS Walkman® celebrating the original product's 40th anniversary. This ultimate Christmas gift comes in a specially designed box, but do be quick to buy as it is limited-edition! Both devices offer 26 hours battery life ensuring, that this little gadget makes you look cool, funky and of course classic.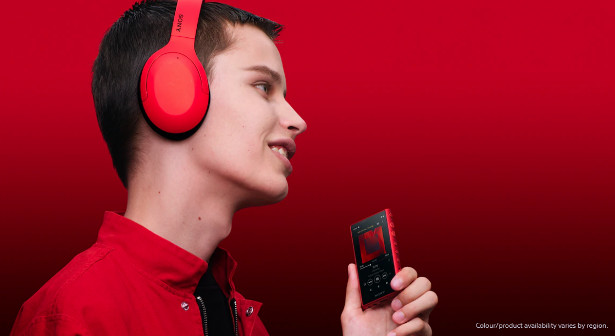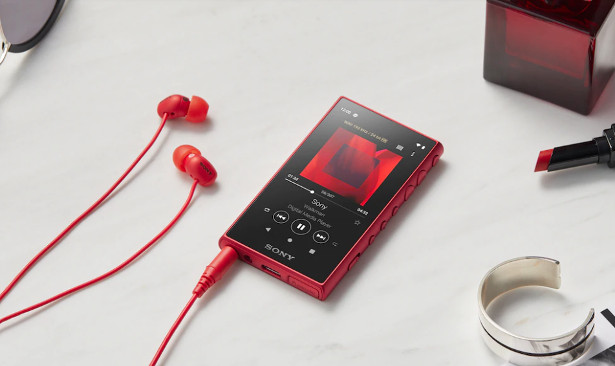 Get those Christmas parties started with Sony's excellent speakers
'Tis the season to be jolly, so why not give the gift of bass this year with Sony's EXTRA BASS marvel, the SRS-XB32. Feel the deep and punchy bass sound of the speaker, all within a compact form and splash-proof[3] design – a definite requirement for those work Christmas parties.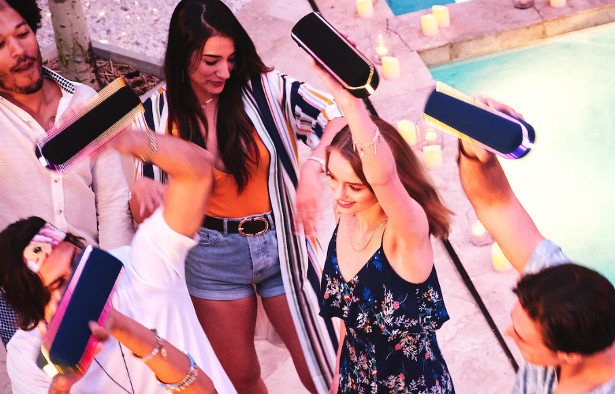 With LIVE SOUND mode, you can enjoy a three-dimensional experience and relive music as if you were at a live venue. What's more, to get the festivities truly in action, engage the Party Booster for all manner of unique lighting and sound effects. You can even get your mates round to amplify the celebrations with the Wireless Party Chain which allows you to connect up to 100 wireless speakers. The ultimate party-proof speaker.
For a colourful and fun stocking filler that can deliver equally big sound, look no further than the SRS-XB01 speaker. With EXTRA BASS sound and available in a variety of striking colour designs including red, yellow, green and blue, the XB01 is an entertaining, yet affordable gift for any music fan.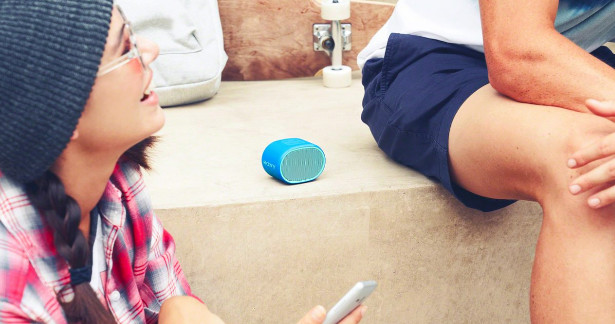 Stuck for a gift for him? With the resurgence in vinyl, why not opt for the fabulous PS-LX310BT turntable, which fuses the much-loved quality sound of vinyl with the convenience and flexibility of connecting via Bluetooth® to a wireless device. Utilise Sony's speaker range to wirelessly recreate classic vinyl tones in today's connected home, and dig out your favourite 7" festive singles and 12" LPs to spin on Christmas morning.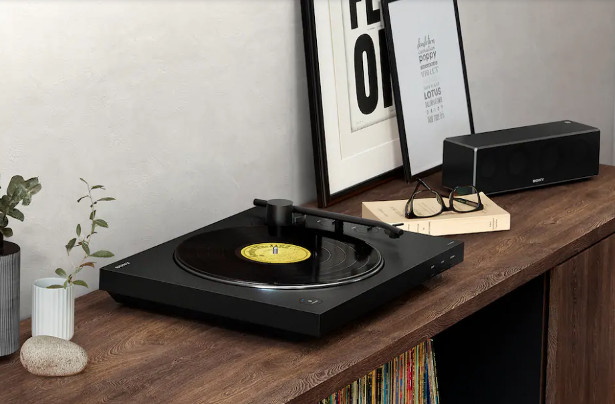 Capture heart-warming memories with Sony's super cameras
The Sony α6600 is the ultimate present for the photography enthusiast amongst your friends and family. Bringing together many of Sony's most advanced camera technologies in a compact and lightweight body, the new α6600 has been designed to address the needs of the most demanding photographers and videographers.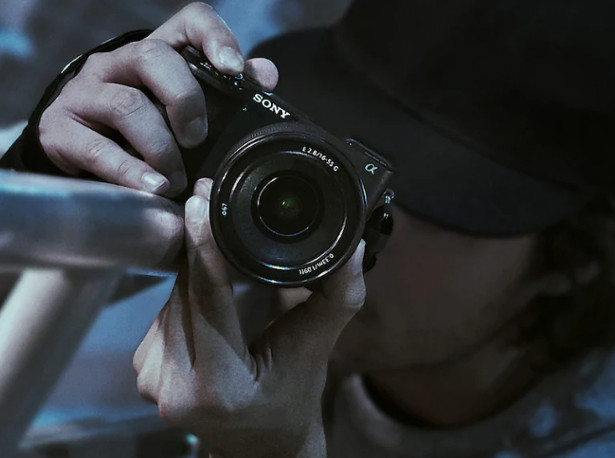 Featuring Real-time Eye AF that automatically tracks the subject, the α6600 frees you up to focus on capturing these memorable festive moments. There is also the all-important 180-degree flip screen which comes in handy when trying to capture the Christmas family selfie.
As part of Sony's 'One Mount' solution for its APS-C and Full-frame cameras, photography enthusiasts have more choice than ever for their photo and video needs. For the creators that are looking for more versatility, Sony's two new APS-C zoom lenses, the E 16-55mm F2.8 G standard zoom lens and the E 70-350mm F4.5-6.3 G OSS super-telephoto zoom lens, will empower you to create and capture like never before. While compact and lightweight, their features pack a punch — both lenses come with built-in optical image stabilisation, which aids the capture of magnificent images throughout the full zoom ranges each offer. This is especially convenient in the super-telephoto zoon, allowing budding photographers to capture sharp images even at the maximum 5x optical zoom.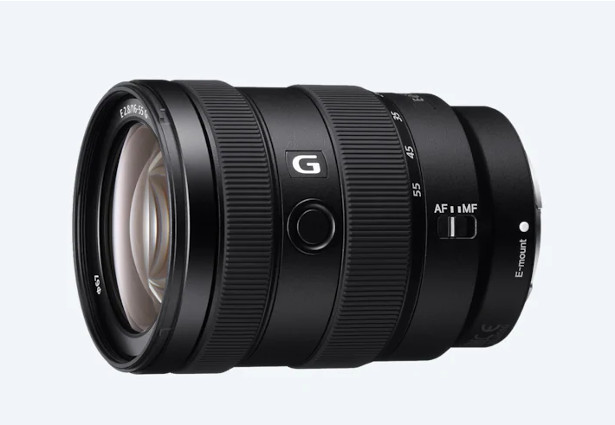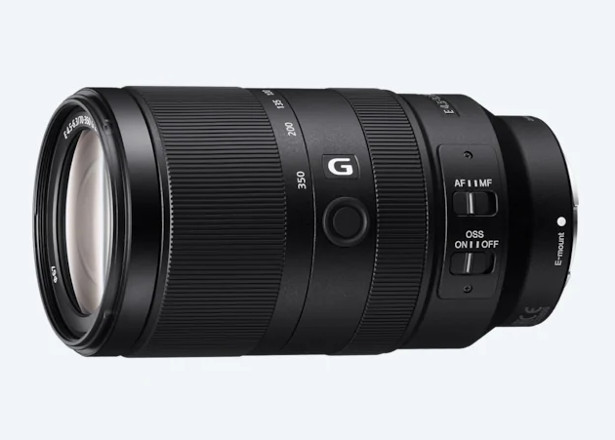 Both lenses are highly versatile and can be used for a variety of shooting situations. For the promising street photographer, the 16-55mm offers excellent G Lens image quality and outstanding all-around performance, meanwhile the versatile 70-350mm is perfect for landscape and wildlife shooting.
Offer loved ones the ultimate all-round full-frame camera this year, with Sony's α7 III – the perfect gift for the budding enthusiast or the photography pro. With continuous shooting at up to 10fps and a 24.2MP back-illuminated Exmor R CMOS image sensor, this interchangeable lens mirrorless camera is one of the greatest ways to share a passion for photography. Crucial features such as silent shooting and 'Real Time Eye-AF' allow you to capture your loved ones naturally without interrupting the festivities.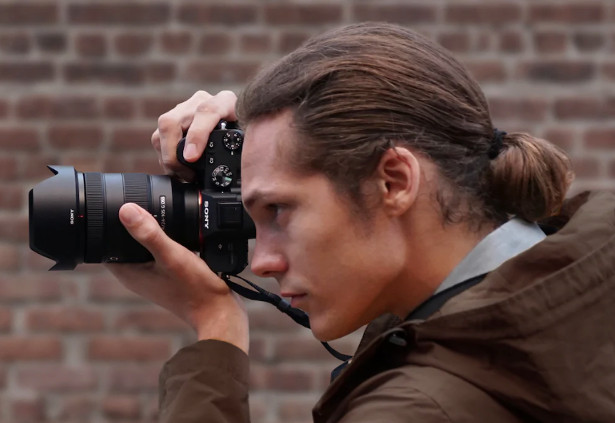 Immerse yourself in Christmas time wonderment this year with Sony's BRAVIA
Once all the food and drink has gone, it's time to sit-back and relax with a blazing fire and a classic Christmas movie. Be the Master of ceremonies this season and adorn your living room with the astonishing ZG9 8K HDR BRAVIA, offering all of your guests the ultimate viewing experience for their Christmas favourites.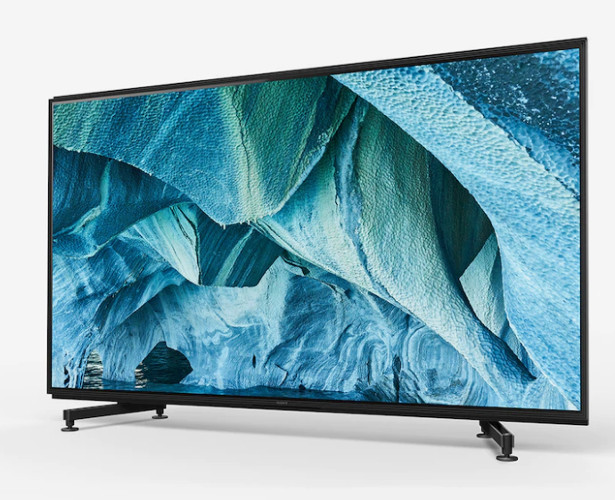 Representing the pinnacle of picture quality, the MASTER Series model faithfully conveys the creators' intent in either 85" or 98" screen sizes. The ZG9 ensures Christmas films shine with the best picture quality, colour, contrast, and clarity.
Step it up a notch with Sony's flagship AG9 4K HDR OLED TV available in 77", 65", and 55" screen sizes. Witness images come to life from your favourite films with the super-wide viewing angle, precise contrast and absolute blacks of OLED technology.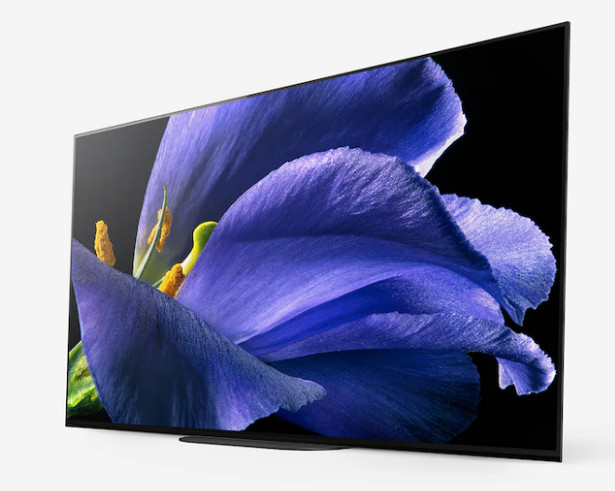 With over 8 million self-illuminating pixels powered by Sony's very own incredible Picture Processor X1 Ultimate, your festive viewing will be taken to another level. The MASTER Series TVs also feature Netflix Calibrated Mode and IMAX Enhanced to further ensure content is delivered as intended. If the food coma gets too much, then take it easy and use your voice to power Google Assistant and access all your favourite content, making the AG9 the smartest way to enjoy Christmas.
Pair your home cinema experience with the surround sound delights of Sony's superb HT-X8500 Dolby Atmos soundbar. Thanks to Sony's Vertical Surround Engine which creates three-dimensional audio, you'll hear and experience your movie soundtracks like never before, and with built-in dual subwoofer for deep bass sound and Cinema Mode engaged, you can relive each timeless classic again and again.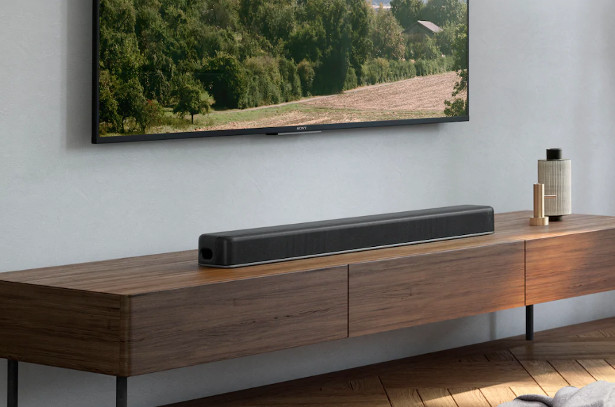 Be in vogue this Christmas with Sony's stylish Wena and FES Watch U offerings
Stuck for gift ideas for your stylish sibling? Well Sony's unique Wena Wrist Pro and Wena Wrist Active watch straps are ideal for the fashion-conscious family member, with technology built into the straps to make any watch smart.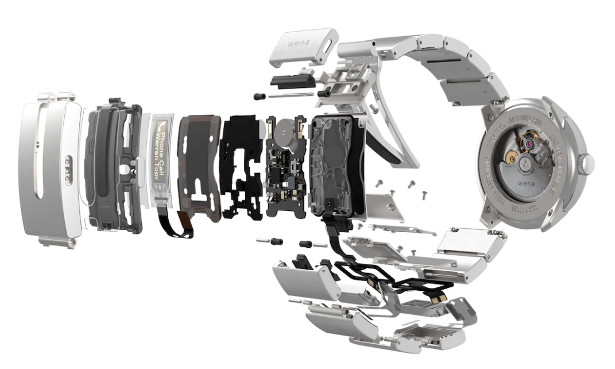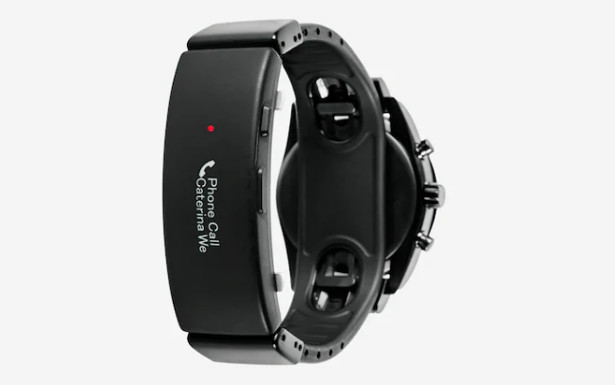 Incorporating speedy contactless payments, advanced fitness tracking and direct link-ups for phone notifications, Wena offers the freedom of a truly flexible, and fashionable timepiece that will be treasured forever. Why not treat yourself and kick-start the new year and use the smarts of the Wena Active to get fit and complement your active lifestyle.
For the fashion conscious out there, take your accessories game to new heights this festive season, with the FES Watch U. Powered by Sony, it is the first watch of its kind in the market, bringing together fashion and technology by allowing you to take full creative control over the design. The FES Watch U utilises award-winning e-Paper technology, which allows wearers to fully customise the design of their watch — to complement their fashion, mood and attitude — at the touch of a button.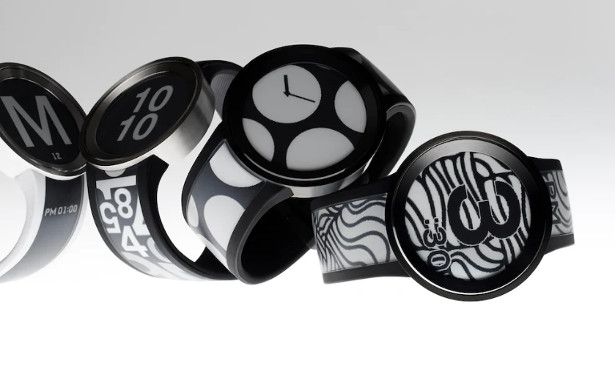 Unleash your creative and entertainment potential with the newly announced Xperia 5
Unsure what to get this holiday season? The Xperia 5 will likely be on everyone's Christmas list this year so you can't go wrong. It combines the best of Xperia 1 in a sleek and compact body, featuring a triple lens camera with Sony's critically acclaimed Eye AF technology from its Alpha™ cameras.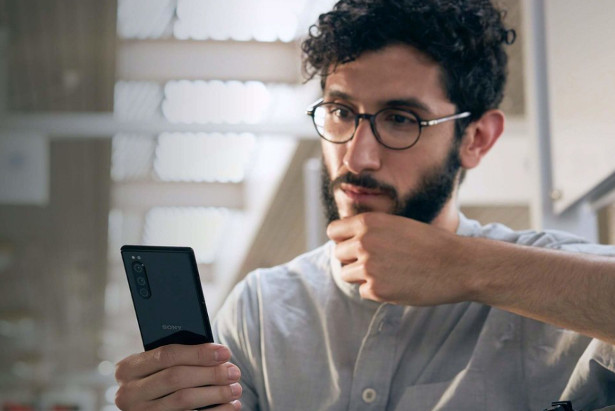 The Xperia 5 is powered by Sony's award-winning BRAVIA® TV technologies with X1™ for mobile engine, bringing HDR (High Dynamic Range) remastering technologies for more contrast, colour and clarity.
It also features an impressive 21:9 CinemaWide™ 6.1-inch Full HD+ OLED display, which is further enhanced by Dolby Atmos®, tuned in collaboration with Sony Pictures Entertainment, providing an immersive entertainment experience for your favourite festive movie or tune, no matter where you are this holiday season.
1] IPX5/8 waterproof rating. The charging case is not waterproof or IP rated.
[2] Android is a trademark of Google LLC
[3] IP67 rating
K&E, founders of Twinning Store, the largest twin store for twins by twins brings you The Book of Twins – Insights from over 120 twins and their friends and family.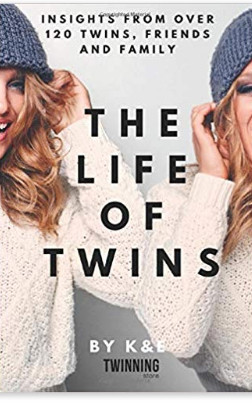 In it, they along with other twins, twin parents and friends of twins shares what it is like to live the twin life. It is a resource for twins by over 120 people from all over the world. Read to learn the inside scoop, stories, experiences, advantages, challenges, and uniqueness from the twin perspective.
From iconic twin entrepreneurs to twin athletes, from twins who together to twins who have taken different paths, their insights can help you answer everything you want to know about twins.
Amazon :- www.amazon.com/dp/1676195408

Give the Gift of Positivity this Christmas with Stib – Colouring Pencils with a Purpose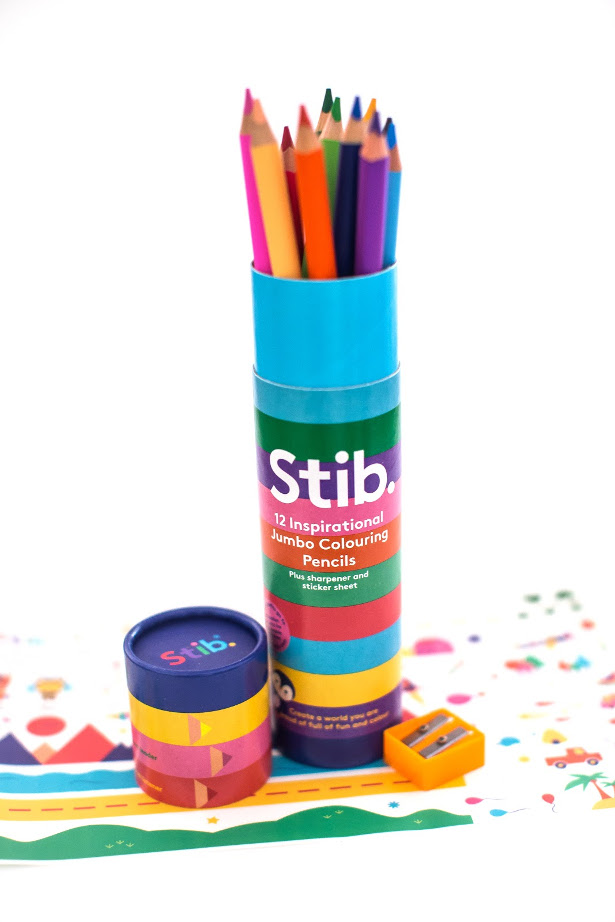 Encourage your children to 'feel good on the inside, do good on the outside' this Christmas with a pack of Stib Inspirational Colouring Pencils.
Satisfying soft-leaded to leave a vibrant swish of colour on the page and ergonomically designed to support good handwriting style, these colouring pencils with a purpose are each embossed with a different 'spark' word, designed to inspire our youngest hearts and minds to create a world to be proud of.
The 12 words are Great Leader, Good Listener, World Changer, Earth Lover, Self Believer, Big Thinker, Freestyler, Team Player, Storyteller ,Problem Solver, Joy Finder and Peacekeeper.
Stib Jumbos are housed in a brightly-striped tube and come with an orange double pencil sharpener and a sticker sheet featuring Stib's exclusive Stibler characters, a secret group of animals each matched to one of the 12 words, who pop up when needed to help children through life's little lumps and bumps. 12 Stibler stories can be downloaded for free online too. RRP £9.95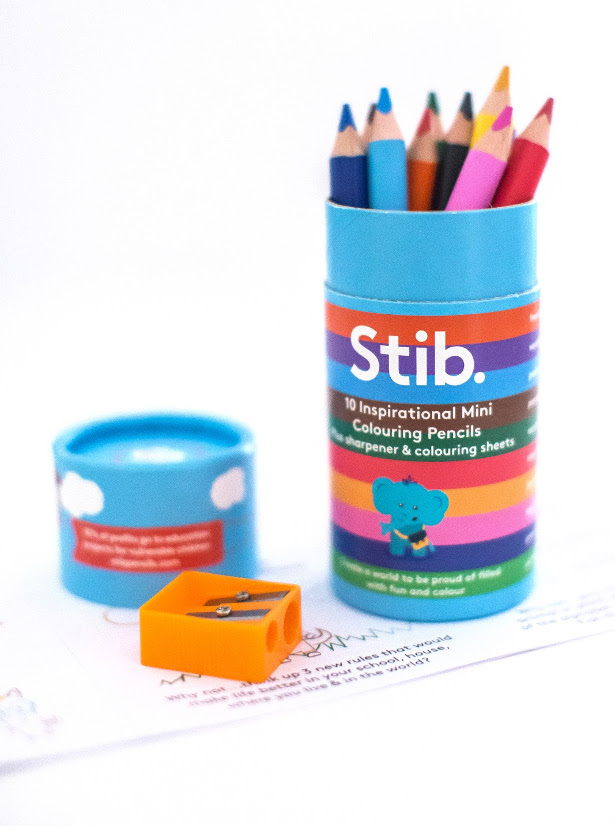 The perfect stocking filler and great for keeping the kids busy when you're out and about visiting friends this festive season, Stib Minis come in the same handy tube but at half the height! Also included is 12 specially designed perforated colouring templates featuring the Stibler characters, fun games and quotes plus a double pencil sharpener. RRP £7.95
Stib believes in the potential of all children to do amazing things and so 10% of profits go to education projects for vulnerable children via global charity, We.org.
Buy any two tubes and get free delivery!
Stockist details – www.stibpencils.com
Follow us on social media at https://www.instagram.com/stib_ltd/ and https://m.facebook.com/stibpencils/
PENCIL PARADISE – THE PERFECT STOCKING FILLER!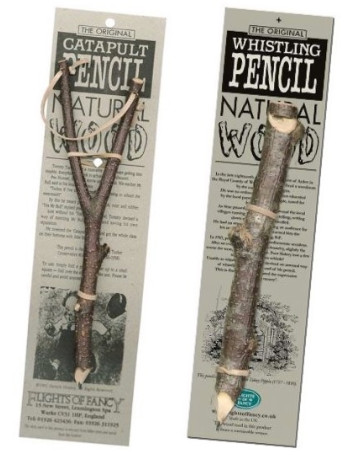 from Muddy Puddles
Catapult Pencil – £5
Whistling Pencil – £5
Who doesn't love a catapult? Made from natural wood, this twig pencil is old school fun! Each pencil tells the amusing story of Tommy Tucker and no two catapults are the same!
AND
Whistle while you explore! Fabulously rustic and individual, this chunky whistle pencil will alert fellow adventurers as to where you are when out exploring!
The perfect stocking filler for young nature explorers!
—
www.muddypuddles.com
A ward-winning Diplomático rum and outstanding chocolatier Paul A. Young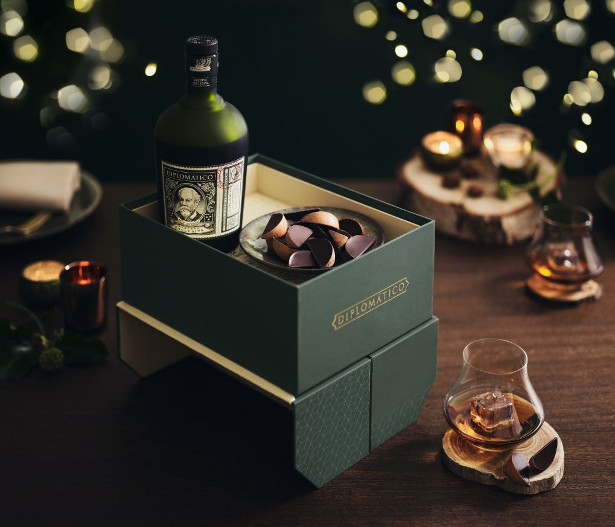 Together they have created a truly unique rum and chocolate tasting experience for Christmas. Paul has personally created 72% Venezuelan orange chocolates to compliment the Venezualan sipping rum, Diplomático Reserva Exclusiva.
Available exclusively at The Whisky Exchange, the limited-edition gift packs are the ultimate expression of the Diplomático, Orange and Chocolate serve, known as the D.O.C. The taste can be described as a deconstructed Old Fashioned, as the coffee and cacao notes from the rich and complex rum, perfectly match the delicious citrus and bittersweet Venezuelan chocolate orange segments.
The chocolates and the rum come together in a beautiful box which not only creates the perfect gift for Christmas, but the box itself offers the perfect addition to after-dinner entertaining. It is cleverly designed to transform into an elegant serving tray – please see the attached images – it is the gift that keeps on giving!
The gift is priced at £49.95.
Help for Heroes offers comprehensive support to those who have suffered life-changing injuries and illnesses while serving our country. This support is provided through grants direct to our Heroes and their families, grants to other charities and through four Help for Heroes Recovery Centres across the UK. A recent study launched in January 2016 by Help for Heroes and King's College London found of the 750,000 men and women who served as Regulars between 1991 and 2014, at least 66,000 need long term support. Visit www.helpforheroes.org.uk.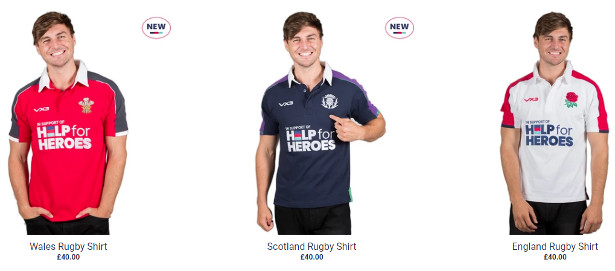 KNOCK YOUR SOCKS OFF
Exclusive to London Transport Museum shop, Moquette Socks in a Box are feet-uring as a set for the very first time.
Stand out and be stylish, each box has 5 moquette designs; Barman, S-Stock, Routemaster, District and Elizabeth lines.
Now you will never need to wear boring socks again! Give your feet a treat and get moving with a different pattern every day. Commuting or relaxing, your feet will certainly become the talk of the town!
Get your socks in time for National Sock Day on 4th December and share your style #nationalsockday @ltmuseum
MOQUETTE SOCKS IN A BOX.png
Moquette Socks in a Box – £35
Size 6-11
London Transport Museum shop – ltmuseumshop.co.uk
Every purchase supports London Transport Museum's charitable work
Don't buy a dashcam this Christmas – buy Theo
the smart in-car companion that sees, senses and talks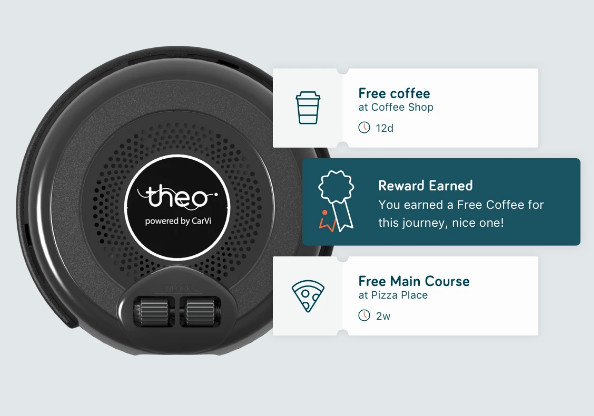 Compact 4G connected device with a diameter of only 10cm, to slip perfectly into a Christmas stocking. £177.00 plus subscription of £4.99 per month after the first three months
Records the road ahead through a night mode enabled HD camera with download options
Forward Collision Detection Warning System (ADAS) incorporated
Full accident support service from point of impact and can call the emergency services after a severe accident
Amazon Lex technology speaks to the driver in a collision
Telematics enables drivers to access insurance based on how they drive – not how insurers THINK they might drive
Accompanying app for tracking journeys and driving scores
A range of rewards for safe driving
November 2019 – This Christmas, the gift of the latest in-car safety technology is now possible thanks to the launch of Theo, the video enabled and connected in-car companion. Theo is professionally fitted to the windscreen of a car to provide a whole range of benefits to motorists and is now available on Amazon.
Theo offers a unique combination HD video camera, forward collision warnings, Intelligent Voice in an accident and telematics to track journeys and offer feedback on trips. What really makes Theo stand apart is the support it offers immediately following a collision giving motorists much more control of their insurance claims and costs.
If a collision does occur, a series of events is triggered:
Video footage and telematics data is sent in real time to the Theo Accident Assistance Centre;
Theo will speak to the driver to check if they are OK and alert emergency services if necessary;
Following the initial support, the Theo team will then work to achieve the best outcome in respect of an insurance claim, using the Theo data combined with their own expertise. This applies whether the driver was at fault or not, putting them in greater control of how to move forward following a collision
Using the Theo app, customers can track their driving behaviour, plan and review their trips, manage claims, opt in to receive rewards and incentives and access cheaper insurance.
Theo has been created by Mike Brockman, CEO of ThingCo and a pioneer of road safety technology.
LINK TO IMAGE OF THEO
LINK OF IMAGE OF THEO IN VEHICLE
LINK TO IMAGE OF MIKE
Lowlander Launches Two Gift Packs on Not On The High Street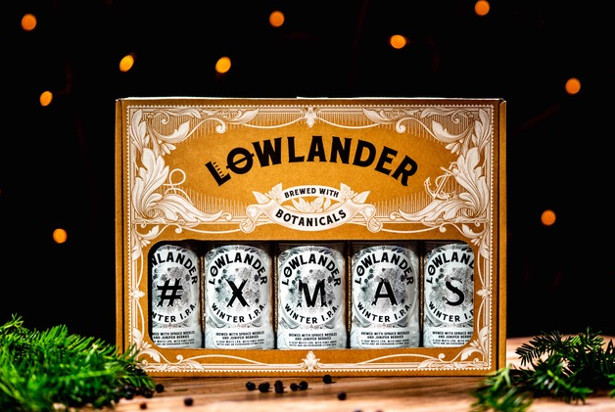 We are excited to let you know that for the first time, Lowlander's Botanically Brewed Beers are available from Not On The High Street. The two gift packs available for Christmas are the #Xmas Lowlander Winter Beer Gift Pack and the Lowlander Botanical Beer Explorer Gift Pack.
The #Xmas Lowlander Gift Pack contains Lowlander's Winter IPA, which is brewed with recycled Christmas pine needles. In January this year, Lowlander asked customers in Amsterdam to donate their well-loved Christmas trees instead of throwing them out on the streets as rubbish after the festive period. Sprucing up this 'waste' into something delicious, Lowlander collected over six hundred kilos of spruce needles from unwanted trees and transformed them into bottles of refreshing Winter White IPA brew.
Going against the grain, Lowlander decided to craft a light White IPA rather than the typical dark beers, common in the winter months. The addition of juniper berries alongside unconventional spruce needles lends the beer a piny, resinous aroma, reminiscent of evergreen forests with a hoppy & light citrus kick perfect for cold Winter days.
Available from: notonthehighstreet.com
RRP: £25
ABV: 5%
The Lowlander Explorer Gift Pack includes 5 botanically brewed beers:
1 x Lowlander 0.00% Beer
1 x Lowlander Yuzu & Grapefruit
1 x Lowlander Grapefruit Pale Ale
1 x Lowlander I.P.A
1 x Lowlander Islander Summer Ale
Available from: notonthehighstreet.com
RRP: £24
ABV: Various
Website: www.lowlander-beer.com Instagram: @lowlanderbeer
About Lowlander Beer
Lowlander Beer is an award-winning brewery from the Netherlands – literally the Low Lands. Each of its botanically brewed beers has a unique story and a unique flavour. Lowlander's 'Chief Botanical Officer', Frederik Kampman, worked for years in breweries and gin and genever distilleries in both the Netherlands and internationally. 'As soon as I got into the world of distilling I was gripped by the number of herbs and spices used. As a beer lover, I started to wonder what these botanicals could add to beer.' And so the idea for Lowlander Beer was born: unique beers brewed with botanicals.
RingBoost
www.Ringboost.com
Unique gift idea- custom phone number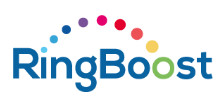 A unique and affordable gift for pretty much anyone – men, women, tweens and teens, entrepreneurs, the folks who have everything – a personalized phone number. You can get a custom phone number for a one-time fee onwww.ringboost.com. It's especially great for parents who are getting their kids their first phones – some people have their phone number for their whole lives. How cool to have an unforgettable one!
You choose your area code and then whether you'd like a vanity phrase or keyword, a memorable pattern, or maybe a string of lucky digits. (subject to availability, of course.) Numbers are priced according to how rare they are, so it varies by number – but it starts under $100. Porting is completely free, or you can sign up for a call-forwarding plan.
SPORTABLE AND GILBERT DEBUT SMART RUGBY BALL
RugbyX leads the way by launching pioneering technology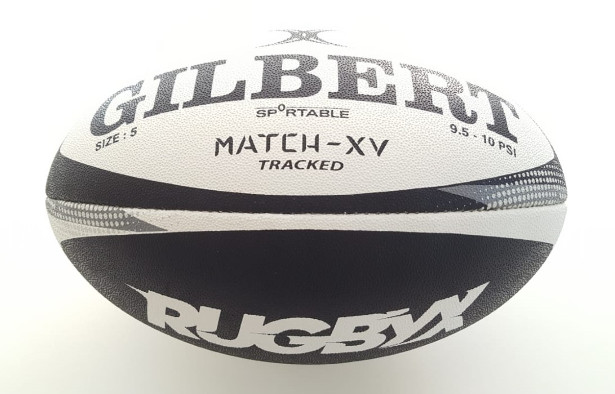 06.11.2019 – The pioneering sport technology company, Sportable, and Gilbert, the maker of the world's leading elite performance ball, launched the world's first 'Smart Rugby Ball' at the inaugural RugbyX tournament, capturing every movement on the pitch by both players and the ball in real-time. The new technology provided fans, coaches and event organisers with one-of-a-kind insights into this new, faster format of the game.
The results did not disappoint with record player speeds of up to 20.4 mph captured across the course of the tournament. The fastest players from across the Men and Women's teams were from England, Ireland and the USA.
Furthermore, the new Sportable/ Gilbert Smart Ball recorded the total distance travelled by the ball throughout the tournament as 28.4 km with the longest pass made in the final by USA of 22.6 metres with a speed of 25.3 mph, spin rate of 294RPM and hang-time of 2secs. Such insight and data could prove crucial to aid coaches to track and develop technical skill sets.
In addition to providing metrics for players, coaches, media and fans, Sportable's technology proved to be invaluable for officials too. The 3D, real-time ball tracking allowed RugbyX to enforce the new 10m kick height restrictions without interruption to play as officials were instantly alerted if the kick height limit was exceeded. With the highest kick recorded at 8m play continued seamlessly thanks to automated officiating with the Sportable/ Gilbert Smart Ball. The average chip kick height was 5.4m from a total of 19 kicks throughout the tournament.
Further capabilities of Sportable's officiating technology include instant detection of forward passes, player-in-front-of-kicker, and offside detection allowing for accurate rule enforcement with minimal disruption to the game. RugbyX and Sportable are exploring additional use of technology in future editions.
Dugald Macdonald, CEO of Sportable said "It was fantastic to be a part of the super charged RugbyX tournament to see the innovations that we have honed over the past four years live in action at such a major event. With Sportable we want to revolutionize the way people engage with sport, both on and off the pitch- combining the athleticism of real life on field action with data driven insights. RugbyX was a perfect opportunity to see this come together."
Harry Horsley from Rugby X added "one of our aims in developing RugbyX was to push boundaries and take the sport to a new level and working with Sportable allowed us to do just that. The instant data feed from the live on-pitch-action not only allowed us to seamlessly officiate our new 10m kick height restriction but also enhanced the experience for fans. It will be exciting to see this technology throughout rugby and other sports."
Working in partnership with some of the leading names in elite sport including Sky Sports and Saracens, Sportable have honed their technological advancements to offer real sporting impact. In addition to smart ball and player monitoring devices Sportable have also developed a world-first 'Impact Wearable'. Boasting 80 smart textile sensors within the shoulders of sport garments, player impact force can be captured in real-time.
By connecting the entire field of play, from player movement, impact and the ball, Sportable is filling in rugby's blindspots to ensure teams, broadcasters and officials have a complete picture when it comes to sports analytics. It's this level of data analysis and proven impact that is leading to the rapidly growing sports analytics market, expected to generate a CAGR of 43.7% between 2018 and 2023.
Sportable, based in London, was founded in 2015 with the objective of using technology to enhance sport. To find out more or get in touch with the Sportable team visit Sportable.com.
St Austell Brewery we are big supporters of rugby, ranging from professional level down to grassroots and everything in between. Their flagship beer, Tribute Cornish Pale Ale, sponsors a host of rugby related causes including the Cornwall RFU and Cornish Pirates Rugby Club as well as a multitude of local teams throughout the South West. As such they believe their Tribute gift pack would be perfect for rugby fans.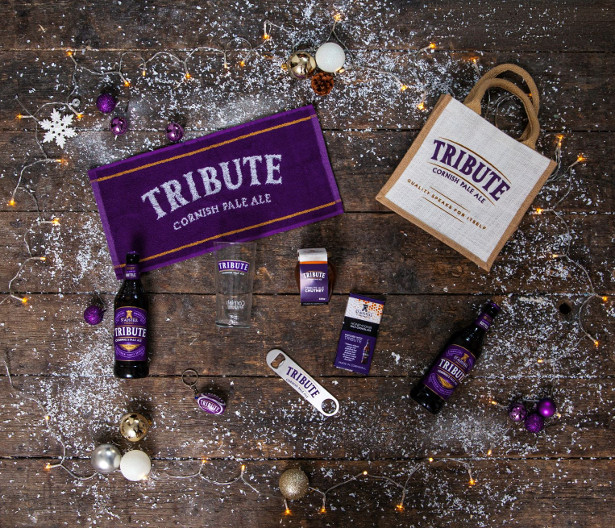 About Billington's new Maple Syrups…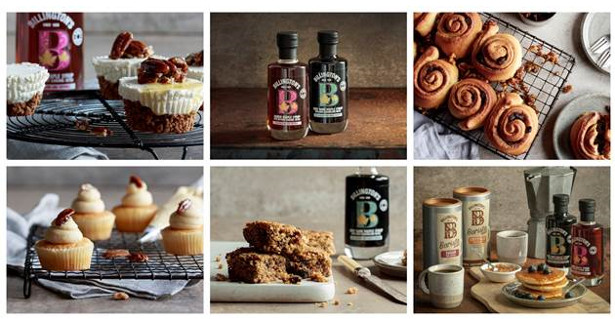 The Amber Maple Syrup makes the perfect pantry staple, ideal for pouring over pancakes and ice cream, whilst Very Dark Maple Syrup has been created to suit both sweet and savoury cooking to inspire the bold and creative foodie. These single-origin Maple syrups are harvested and produced by two small holding farms in the Canadian region of Quebec. Paul A Young, revered Chocolatier and 'flavour alchemist', says 'I've always loved Maple syrup and used it in my chocolates for years. It can be difficult to find pure syrup that has not been diluted or flavoured in some way. As a purist, Billington's Maple syrup stands out, with its clean delicately sweet flavour with the traditional maple characteristic aftertaste you expect and love. The light syrup is bright, delicate and not overly sweet, whilst the dark syrup is luxurious, rich and intense'.
Maple Syrup Recipes for Christmas…
Maple and cinnamon sticky buns
Maple flapjack
Maple buttercream cakes
No bake mini maple cheesecakes
About Billington's core range…
The most versatile of the Billington's range is the Golden Caster Sugar, which can be used in all bakes from sponge cakes to crunchy biscuits. Billington's Golden Icing Sugar has a light texture, making it ideal for a whipped buttercream or thicker cupcake frosting, as well as decorating celebratory cakes. In comparison the Molasses Sugar, being the darkest and richest of the range, adds a premium depth of flavour to Christmas cakes, puddings or thick sticky BBQ sauce. Billington's Muscovado range adds a unique, deep flavour to both sweet and savoury recipes; the Light Muscovado has subtle caramel undertones best suited to soft chewy cookies or a fruity mango chutney. Billington's Dark Muscovado perfectly complements a silky ganache or rich, chocolate brownie recipe.
Core Range Recipes for Christmas…
Billington's smores sandwich cookies
Billington's toffee apples
Billington's root vegetable winter spiced soup
Billignton's pumpkin pie
Or try your hands at Billington's other luxury festive recipes – including a plum, cranberry and chilly chutney; a rich molasses fudge and delicious muscosvado & mustard glazed ham


Does He Appreciate The Art Shaving >> Check Out this Tastefull Monthly Shaving Kit Subrscription By Experts The Personal Barber! www.thepersonalbarber.com I am delighted with this company whoose products are excellent and service unparalleled! InTouch Curator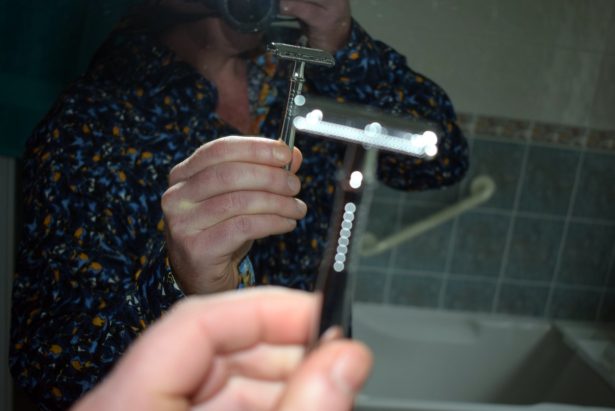 TWITTER | FACEBOOK | INSTAGRAM
THE ROYAL OPERA HOUSE CHRISTMAS POP UP SHOP OPENS IN COVENT GARDEN
MONDAY 18TH NOVEMBER – TUESDAY 24TH DECEMBER 2019
The Royal Opera House is delighted to announce the opening of its very first Pop Up Shop. The location on James Street, just a short distance from Covent Garden Piazza, is the perfect festive setting for this new and exciting venture in the heart of Covent Garden's bustling shopping area.
From Monday 18 November through to Christmas Eve, visitors can enjoy the irresistible atmosphere of the cobbled Covent Garden Piazza whilst browsing a luxurious and stylish selection of fabulous festive gifts from Royal Opera House Pop Up Shop.
image.png
With prices starting from just £3, shoppers can expect a magical Christmas offering that includes a sparkling selection of seasonal decorations and glorious gifts to enchant friends, family and cultural enthusiasts everywhere.
Experience the magic of Covent Garden this Christmas and explore the Royal Opera House Pop Up Shop in the heart of London's glittering West End.
image.png
Gold Glitter Ballet Shoes Decoration – £5.95 • The Sleeping Beauty Biscuit Tin – £40 • Timorous Beasties Cake Stand – £45 • Christmas Ornament Box – £30 • Cambridge Satchel – £160
Royal Opera House Shop – shop.roh.org.uk
Burn Bright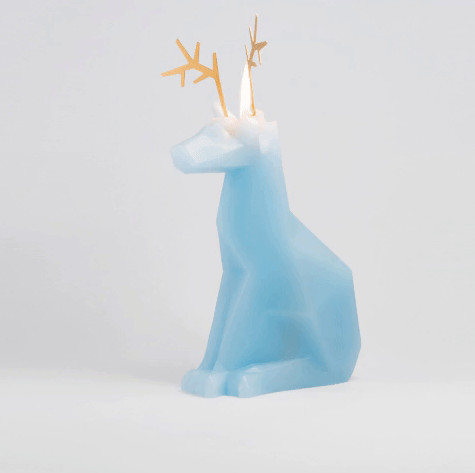 Spread festive cheer to Christmas social occasions, a fantastic centrepiece for your Christmas dinner party table or sideboard. Enjoy Dýri's adorable reindeer shaped exterior, which like us all after a few tipples at the works Christmas party begins to reveal a much wilder side as it burns! After all candles shouldn't just melt into a sad pool of wax as they burn but provide a truly theatrical experience from start to finish.
Designed to melt in ways that are different to your traditional candles, watch as the reindeer shaped candle begins to warp, the melting wax peels back to reveal a majestic golden skeleton. Nothing sets the mood like a candle does and 54 Celsius are like no other. So as the dark nights roll in fill your living space with the festive evening glow of Dýri, for quality craftmanship and striking artistic geometric design.
Dýri short for "Hreindyr" Reindeer in Icelandic, as well as Beast, unleash the beast this Christmas with 54 Celsius! Measuring 5.1 x 8.7 x 3.9 Inches (13 x 22 x 10 cm) in size, offering a burning time of approximately 22 hours. Dýri is made from paraffin wax, cotton wick and anodized aluminium.
The Pyropets range also consists of a further 7 different animal creatures now available in a selection of new vibrant colors, such as Kisa (Cat), Bíbi (Bird), Hoppa (Rabbit), Ugla (Owl), Einar (Unicorn), Dreki (Dragon) and Voffi (Dog). To check out the whole Pyropets range visit 54 Celsius.
Available in Burgundy, White and Blue, Dýri is available to buy online for £27.00 from 54Celsius.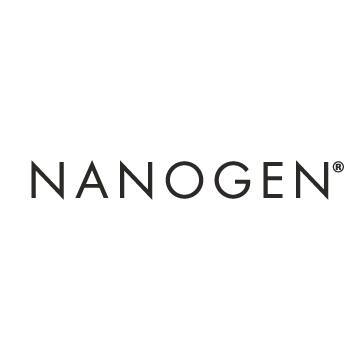 WITH THE PARTY SEASON APPROACHING
NANOGEN HAS THE PERFECT SOLUTION FOR THICKER, FULLER HAIR!
FACEBOOK | INSTAGRAM | YOUTUBE
Nanogen, the luxury hair thickening product range, recommends the perfect gift for the woman in your life who is looking for thicker, fuller hair this Christmas. Nanogen's range includes a full line-up of hair volumising solutions and we recommend putting together the ideal gift set for her, this Christmas – which includes: a Nanogen 7-IN-1 Shampoo, Nanogen Thickening Treatment Conditioner for Women and a Nanogen Root Boost Hair Thickening Spray – to give her hair that pre-Christmas boost which is perfect for the festive party season!
This is the perfect treat for either your partner, wife, mother, sister or grandmother to make the most of her 'crowning glory' by following the Nanogen pre-party three step hair volumising treatment routine for a thick beautiful full head of hair…
Step One: Nanogen 7-IN-1 Shampoo for Women Thickening Hair Treatment. The powerful formula provides a multitargeted approach to hair thickening. Hydrating and detoxifing ingredients will ensure the scalp is in optimal condition to encourage healthy hair growth. 240ml / RRP £9.95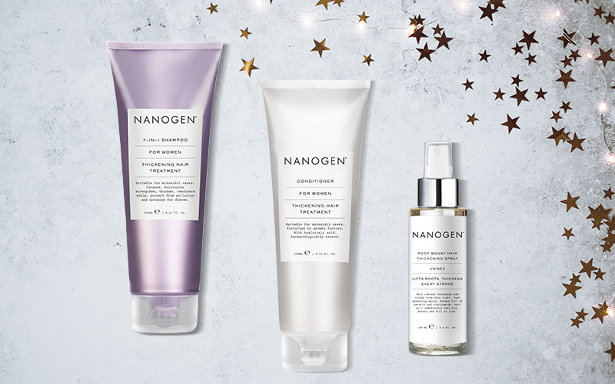 Step Two: Nanogen Conditioner for Women Thickening Hair Treatment. Scientifically formulated with hyaluronic acid which intensely hydrates the hair and scalp, leaving weightless, shiny, volumised hair. 240ml / RRP £8.95
Step Three: Nanogen Root Boost Hair Thickening Spray. A weightless, fast-absorbing hair thickening spray that lifts each root and thickens every strand. For maximum results blow dry to activate more thickening proteins. 100ml / RRP £9.95
Nanogen's hair thickening and volumising products are available from Boots stores and on-line at www.nanogen.com
Nanogen's reputation for excellence was established with the 100% natural Keratin Hair Fibres. Nanogen's treatment range uses innovative patented technology and ingredients typically found in advanced skincare to nourish the scalp and keep it in optimum condition to encourage healthy hair growth.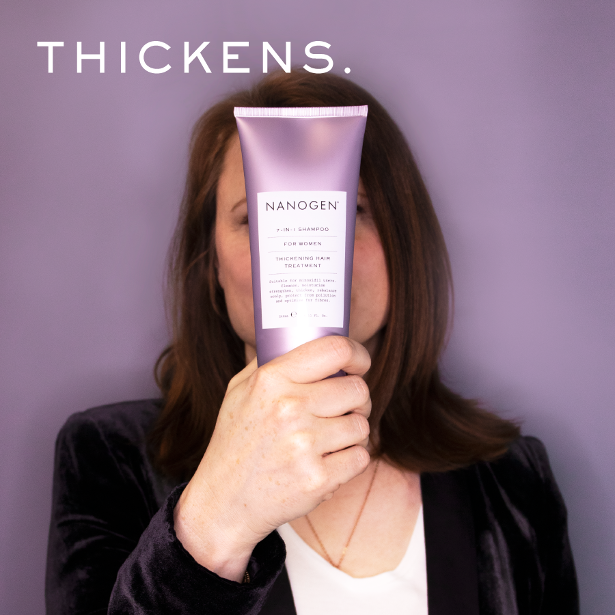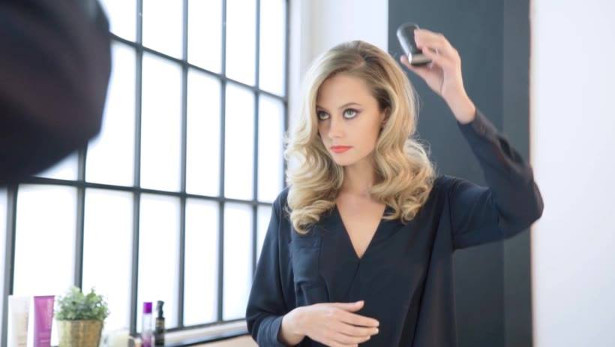 All he wants for Christmas… Is a full head of thick natural-looking hair!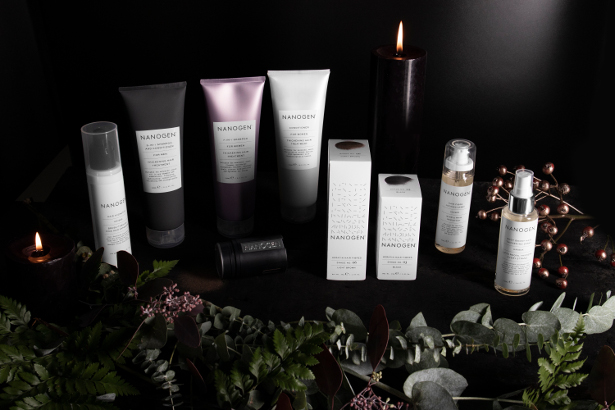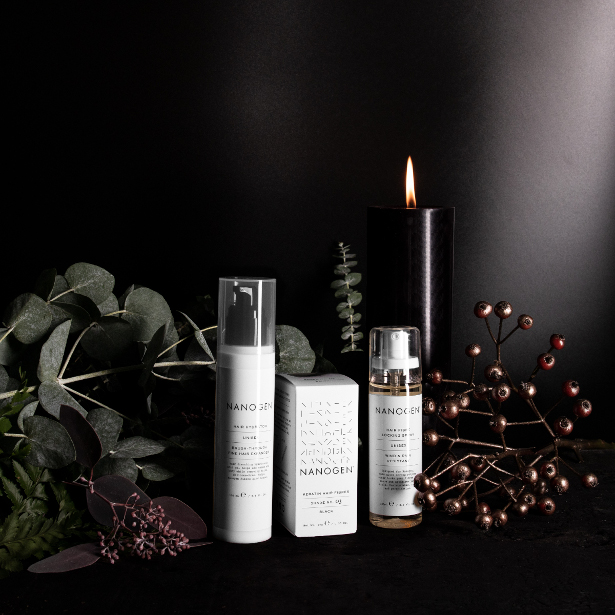 Nanogen, a luxury range of hair thickening and treatment products – featuring the scientifically proven Keratin Hair Fibres range – reveals the Prep, Conceal & Lock collection to give him the gift of full head of thicker, fuller hair this Christmas. So for those looking to give either a loved one the confidence of a hair volume-boost, or perhaps you're prepping your grooming regime for the festive season, the Nanogen Prep, Conceal & Lock collection delivers the perfect gift of natural-looking hair.

Huski Home Eco-Friendly, biodegradable and sustainable homewares made by utilising Mother Nature's Waste!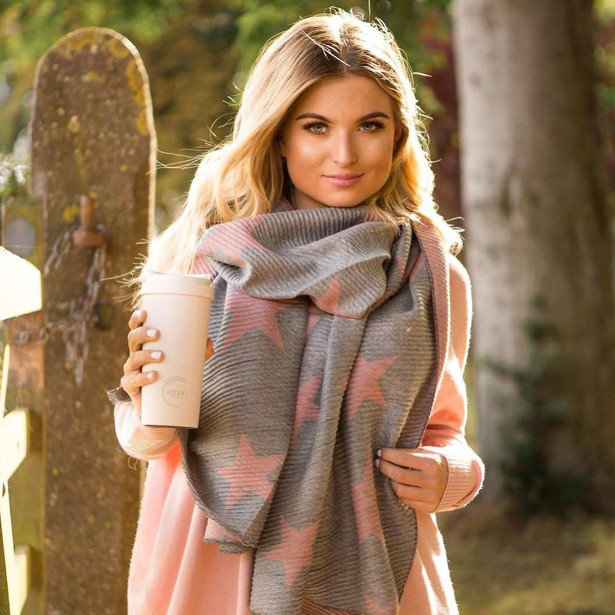 FACEBOOK | INSTAGRAM | PINTEREST | TWITTER
HUSKI HOME is a family run company that puts sustainability at the top of the priority list, joining the ranks of retailers pledging to reduce their environmental impact so we can see a changeable future. At HUSKI HOME we're proud to utilise what is biodegradable and earth-friendly.
Their Eco-Friendly, biodegradable and sustainable homewares are made by utilising Mother Nature's Waste.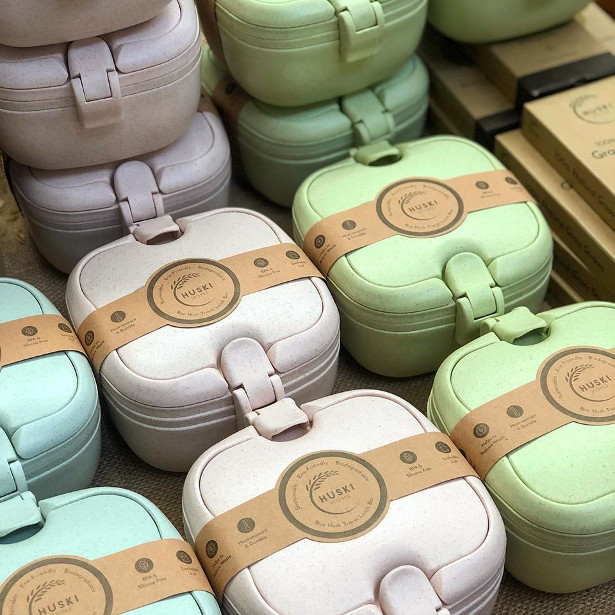 Their current range available includes:
Sustainable Rice Husk Travel Cups: Made with rice husk and it twin walled to keep drinks hot or cold for up to 90 minutes (Melamine and formaldehyde free), available for personalised company branding.
Coconut Bowls: Made from the shells of coconut.
Coconut Spoons, Knives and Forks: Made from the trunks of coconut trees that no longer bear the fruit and hand carved to shape.
Natural Grass Straws: Made from the stems of bulrus, they are dried sterilised and hand cut to shape.
Sustainable Rice Husk Lunchboxes: Made with rice husk to take lunch and food when on the go.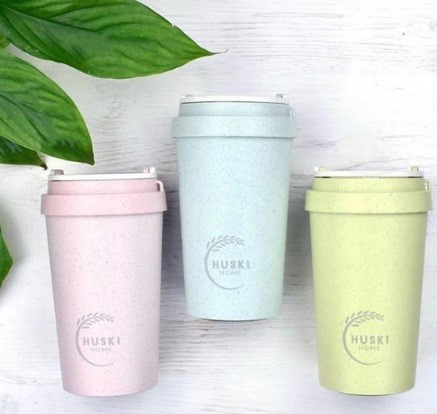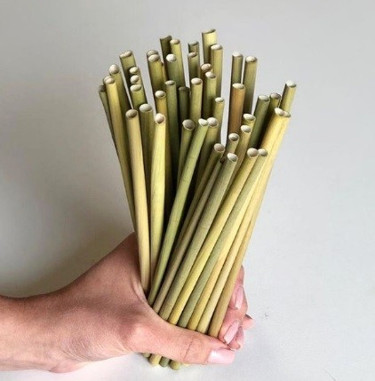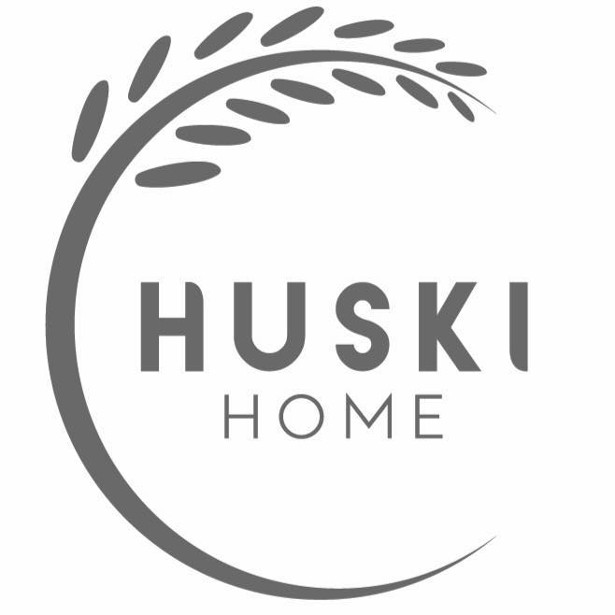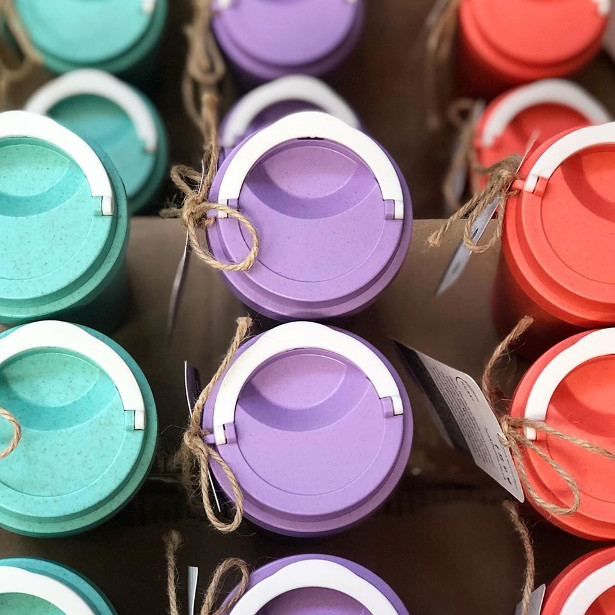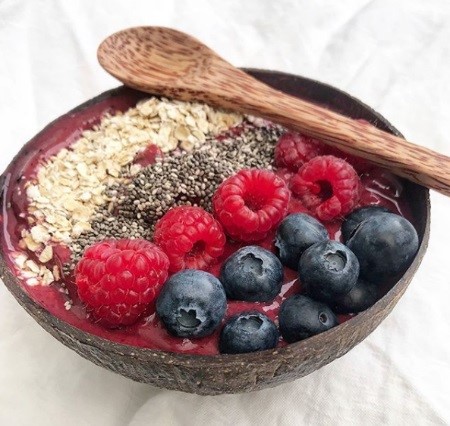 Sequence From Goliath Games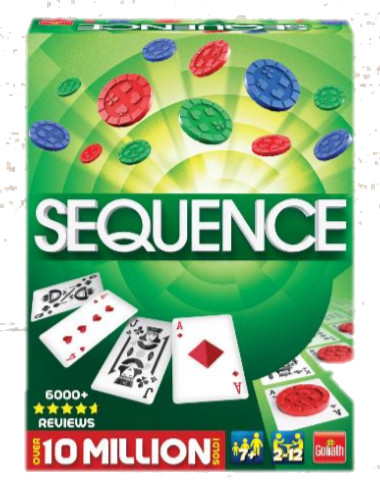 With a little strategy and a little luck, you can be a Sequence winner! The classic & addictive game to challenge your family and friends. Check your cards and place your chips, then you have 5 in a row, that's a Sequence! 2-12 players, age 7+. No batteries required.
An Amazon here >> www.amazon.co.uk/Goliath-Games-10061-Sequence-Board/dp/B0013SW7YK
Boom Trix Multi Ball of Toys, Multi from Goliath Games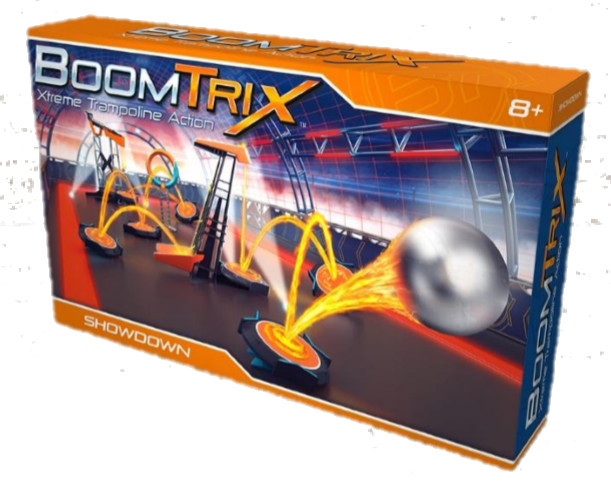 Experience a whole new type of the marble run system and create your own course. Place the tip in your desired height and build an action-packed courses with various elements. The ball rolls and is are getting faster and more. Do you have the first Stuntpad the ball perfectly positioned, then jumps around of Stuntpad to Stuntpad, take full advantage of the gravity and your creativity for cool tricks and action-packed play.
On Amazon here >> www.amazon.co.uk/Goliath-GODN5-80604-Boom-Trix-Multi/dp/B07BQNL5R7
Paxton & Whitfield – Cheese Knives – Set of Two (£39.00) – A set of two cheese knives with full tang* stainless steel blades and riveted rosewood handles.
The soft cheese knife has holes in the blade to ease cutting through the stickiest of cheeses. The all-purpose cheese knife has a stepped blade to help cut through all styles of cheese for a clean cut. The words Paxton & Whitfield are etched on both blades and they come presented in a Paxton & Whitfield presentation box.
www.paxtonandwhitfield.co.uk/shop/homewares/cheese-knives-knife-sets/paxtons-cheese-knives-set-of-two?c=11
*Full Tang: means the blade is made from one piece of metal that runs from the tip of the blade to the end of the handle. A fully tang blade adds weight, strength and durability to a knife, giving it a superior construction, improved leverage and better balance.
Further information:
This Christmas Paxton & Whitfield launches a completely NEW range of homewares to present, cook and serve its delicious artisan cheese with at home. From cheese knives, cheeseboards and cheese plates, through to a six person fondue set, there are a great range of products to choose from. At a variety of price points they make for great Christmas gifts for cheese lovers. The whole range can be viewed here: https://www.paxtonandwhitfield.co.uk/shop/homewares
James Rutter, head of operations for Paxton & Whitfield, says: "This range is the culmination of a couple of years of careful product development and hard work. All the items in the range have been carefully thought about, adapted and revised using our centuries of experience in how to enjoy cheese. Not only are they functional homewares but we hope that customers will find them highly desirable as gift items for friends and family to use and display in their homes."
All the products are available from Paxton & Whitfield's four shops in Jermyn Street – Piccadilly, Cale Street – Chelsea Green, Bath and Stratford upon Avon, as well as online at paxtonandwhitfield.co.uk.
Give the gift of memories with CEWE's personalised gifts

Whether you're looking for the perfect meaningful gift for a partner or family member or a simple stocking filler or Secret Santa gift for a friend, CEWE has the perfect gifts to celebrate your favourite memories with a loved one this Christmas.
Here's a selection of our most loved festive gifts:
Small Photo Book – the perfect stocking filler or Secret Santa gift. From £5.99.
14 x 13cm – Up to 50 pages
Make a quick album of your favourite snaps with this photo book, ideal for carrying around a small selection of photos and the perfect stocking filler or Secret Santa gift.
Photo Snow Globe – from £6.99.
A perfectly festive gift that's ideal for a thoughtful stocking filler! Can be personalised with a photo and text of choice.
Square Photo Book – the ultimate photo album. From £24.99
21 x 21cm – Up to 98 pages
This photo book has a fresh, modern look that's ideal for displaying your best Instagram images as well as landscape and portrait photographs, making it the perfect choice for creating a unique travel album or memory book.
Photo calendars – from £3.49
Whether it's adding personality to an office desk or keeping a busy home life organised, create a calendar of photos that your loved one will enjoy looking at all year long.
Large Landscape Photo Book – our best seller. From £28.99
28 x 21cm – Up to 178 pages
The perfect size for any occasion and all sorts of stories, it's easy to see why this photo book is a best seller. With enough room for all of your best pictures, this large photo book would make the perfect gift to display wedding photos, travel memories or as a family photo album.
Jigsaws – from £19.99
For a unique and quirky gift, create a jigsaw featuring one of your own photos. Your photo will be printed on the puzzle and the box and features original Ravensburger puzzle pieces.
Wood Prints – from £24.99.
This gift is truly unique and keepsake – a beautiful photo that captures your favourite memory and can be admired for the years to come!
Classic Canvas Prints – from £12.99.
A beautiful gift for a love one to display a perfect memory in their home. A gift that they can appreciate all year round.
Hexxas wall art – from £14.99
Create a unique collage with CEWE hexagonal wall tiles. A magnetic hanging system means you can reposition your pictures whenever the mood takes you. You can rearrange your photo across several elements or combine different hexxas to create a stylish collage.
For more information about the CEWE Photobook go to: cewe-photoworld.com/photo-books
Luxury Gift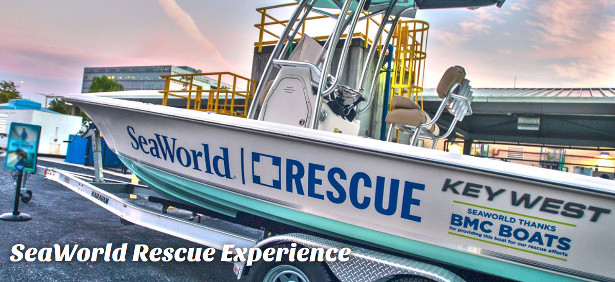 · Launched in September, the newest tour from SeaWorld Orlando allows guests to learn what it takes to be a part of the rescue team while partaking in daily animal care activities, from weighing to feeding to medical treatments. During this exclusive Rescue Experience four guests at a time will start their day before the park even opens, working hands-on with rescued manatees, birds, and sea turtles that find the park their temporary home. No two days on this tour are ever the same, as visitors will have unique access with these animals being nurtured back to health. They may experience bottle feeding a baby manatee, witnessing the transport of a rescued animal, helping with a tortoise's blood test or meal prepping for sea turtles. They will learn first-hand what it takes to care for these amazing and diverse animals, while witnessing SeaWorld's tireless mission to return each and every rescue back to their natural home.
· The SeaWorld Rescue Experience accommodates up to four people daily and starts at 7 a.m. It's only for ages 13 and up and costs $500 per person.
Gifts $100 and Under: Give the gift of experience and create new memories with tickets to amazing parks in the SeaWorld family
· SeaWorld San Diego offers both annual passes and single-park tickets with Single-Park Tickets starting at $59.99.
· SeaWorld Orlando offers weekday tickets Mondays thru Fridays starting at $49.99.
· SeaWorld San Antonio offers both annual pass and single-park tickets with Single-Park Tickets starting at $39.99.
· Busch Gardens Tampa Bay is a 335-acre African-themed animal theme park with rides, shows and animal experiences. The park offers both annual pass and single-park tickets with Single-Park Tickets starting at $84.99.
· Busch Gardens Williamsburg, similar to its Tampa Bay counterpart, is an African-themed animal theme park with rides, shows and animal experiences. The park offers both annual pass and single-park tickets with Single-Park Tickets starting at $46.00.
· Sesame Street Place in Philadelphia is perfect for kids, with a variety of Sesame Street-themed rides and water attractions. The park offers both annual pass and single-park tickets with Single-Park Tickets starting at $49.99.
Gifts $50 and Under: For those passionate about animals and looking for gifts in the lower price ranges, sales from park merchandise goes back to supporting SeaWorld rescue efforts.
· Match the SeaWorld rescue team with SeaWorld hoodies and apparel like the SeaWorld Rescue Zip Hoodie for $49.99 or SeaWorld Recuse Tee for $39.99.
· Accessories including a SeaWorld Rolling Duffel for $39.99 or a SeaWorld Rescue Growler for $39.99 make great stocking stuffers!
· For those looking for unique collectors' items, SeaWorld Monopoly Wildlife Conservation Edition for $34.95 or adorable Resin Turtle and Penguin Figurines for $29.99.
Each year we all get those less than memorable gifts.

This year, we have something special to last a lifetime and more. ScanMyPhotos.com which has digitized 600 million photos launched one-cent photo scanning — 10,000 pictures scanned for $100. Details for instant online ordering: www.scanmyphotos.com/photo-scanning/pay-per-scan-photo-scan-service.html
World Vision, a leading global humanitarian organization, provides gifts that give back that empowers children and their families in developing countries around the world.
For the fashionista: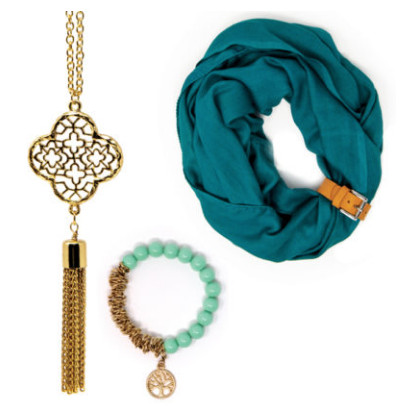 The Grace Collection ($75-$260): This collection was designed by Emmy-award winning actress Patricia Heaton and is all handmade by fair trade artisans in India. Your reader can donate to World Vision's 'Where Most Needed' fund and receive her choice of any or all products in this collection.
"All Girls Are Princesses" products as excellent gift ideas for women.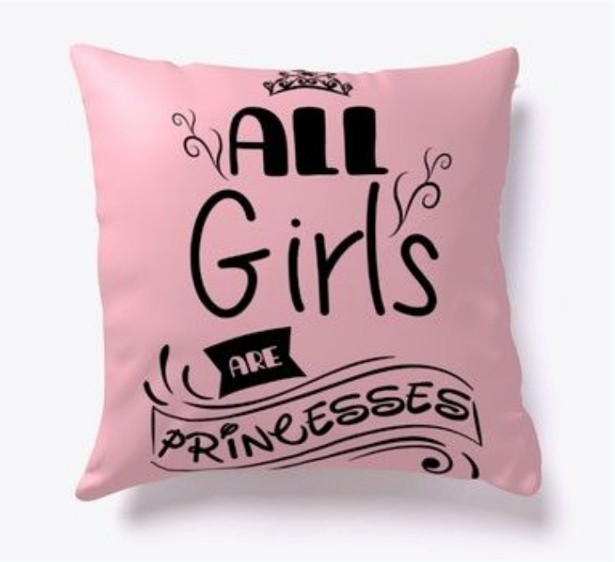 Not only can these products brighten their holidays, but they can also improve their self-esteem, self-worth and confidence: throw pillow, fleece blanket, tee shirt, long sleeve tee and pullover hoodie.
The following is the URL where the throw pillow is available
www.teespring.com/get-design-4?tsmac=store&tsmic=princess-store-7&pid=585&cid=102434
The Australian Literary Diary is the perfect Christmas gift for readers, writers and book lovers.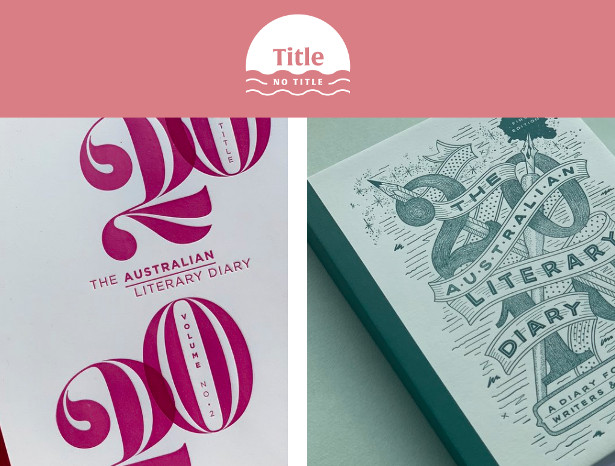 Now in its second edition, The Australian Literary Diary is the must-have planner with week-to-a-page layout including major regional and national book and writing festivals, cultural events and monthly book recommendations.
The nitty gritty:
Hardcover with cleat sewn pages – made like all the best books are.
The cover art has been letterpress printed by hand in Melbourne, then professionally bound to a cloth reinforced spine.
Inner pages are digitally printed on FSC certified paper.
The size is A5 (145mm x 210mm).
100% designed and produced in Australia.
More info at www.titlenotitle.com.au/shop
My Little Fairy Bloom sets are the perfect Christmas gift for all ages – children, parents, grandparents and they also fall into the home decor range too.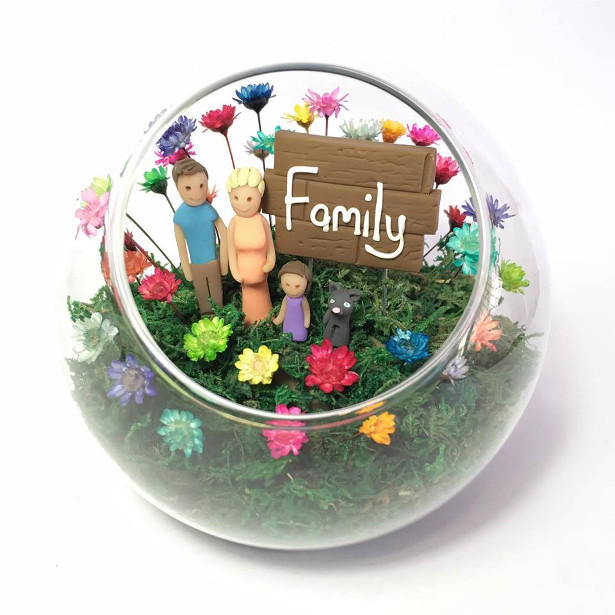 The Little Blooms are real miniature Chrysanthemums that don't grow any bigger and last u pto 10 years with a weekly spray of water. They close up into buds when watered.
A TWIST ON TRADITION
WITH CHOCOLAB CHRISTMAS COLLECTION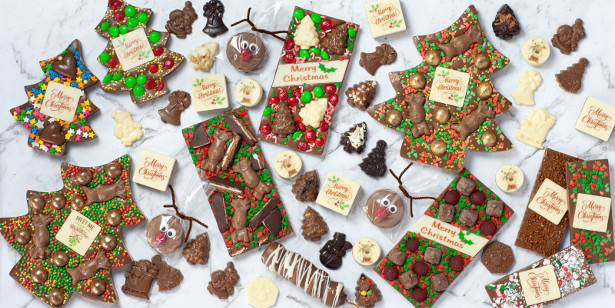 It wouldn't be Christmas without, reindeer, fruit cake, Baileys and gingerbread. But this holiday season Chocolab are making your Christmas favourites even better by covering these traditional treats in decadent Belgian chocolate.
This Christmas Chocolab has taken all your yuletide favourites and created scrumptious Christmas inspired delights. Take your tastebuds on a festive journey with gourmet chocolate bars packed with Christmas flavour, in the Chocolab Christmas collection.
Taste delicious creations that evoke memories of Christmas's past, such as grandma's Christmas Fruit Cake Bar, blended with rum flavoured dark chocolate, mixed fruit, glistening glace cherries and a 'Merry Christmas' plaque. Try Gingerbread Swirl with a gingerbread spiced chocolate and scrumptious gingerbread cookie bits. You'll be 'Dreaming of a White Christmas' with the Chocolab's White Christmas bar, in creamy Belgian white chocolate with fluffy marshmallows, rice bubbles and shredded coconut.
In a twist on an old-fashion favourite, Christmas Trifle bar is made with premium Belgian milk chocolate filled with a thin layer of raspberry jam, white ganache and sugar puff pastry biscuits and a 'Merry Christmas' Plaque. Get festive with Christmas Scrolls in Belgian milk chocolate, crisp-pearls, chocolate-filled wafer rolls and sugared puff pastry swirls. Baileys Milk Chocolate Bar filled with decadent Baileys flavoured crème.
Other Christmas treats include Christmas Cluster Crunch, Cookie Christmas, milk chocolate Christmas figurines, Reindeer Oreo's or Reindeer bites, Trees and Reindeer bar, Triple Chocolate Christmas, Rocky Road or Chocolate Christmas Tree's adorned with gold Maltesers, M&M's, stars and so much more.
If you still can't decide, create your own Chocolab Christmas chocolate. Choose from milk, white or dark, then add your additions and a special Christmas message plaque, family photo, emoji and extra toppings. Try Chocolab instead of boring Christmas cards for an edible greeting that your family and friends will love.
The Chocolab Christmas collections make the perfect 'Secret Santa' gifts, stocking fillers and as a treat for unexpected guests. Keep a selection in the fridge so you can curl up on the sofa, with a family Christmas movie. View the entire collection or create your own at www.chocolab.com.au. The Christmas collection's start from $4.00 for the Reindeer Oreos and $18.50 for the chocolate bars.
In Chocolab's sweet, online emporium, you can choose from decedent selections or create your own in its world-famous Creation Lab. Pick a Belgian chocolate base in creamy white, milk or dark. Choose from a block (120g), Christmas Tree (350g) pizza (600g), heart (200g) or giant heart (600g). Personalise with a photograph, emoji or message plaque. Then adorn your chocolate with over 100 delicious additions of spices, fruit, biscuits, nuts, lollies and more. Choose from everything from sea salt to nougat, unicorn sparkles or sweet gummy bears a nd M&M's. Once you've made your selections, your bars will be carefully handcrafted by the dedicated team of chocolatiers, wrapped, insulated and delivered directly to your door, with a no-melt, no-break guarantee.
Chocolab has over a billion combinations, endless possibilities and the only limit is your imagination.
Check out the full Chocolab Christmas collection at www.chocolab.com.au visit:
Chocolab Café 24 Willoughby Road, Crows Nest NSW.
WAVEBREAKER®
CREATE THE PERFECT SHORTS!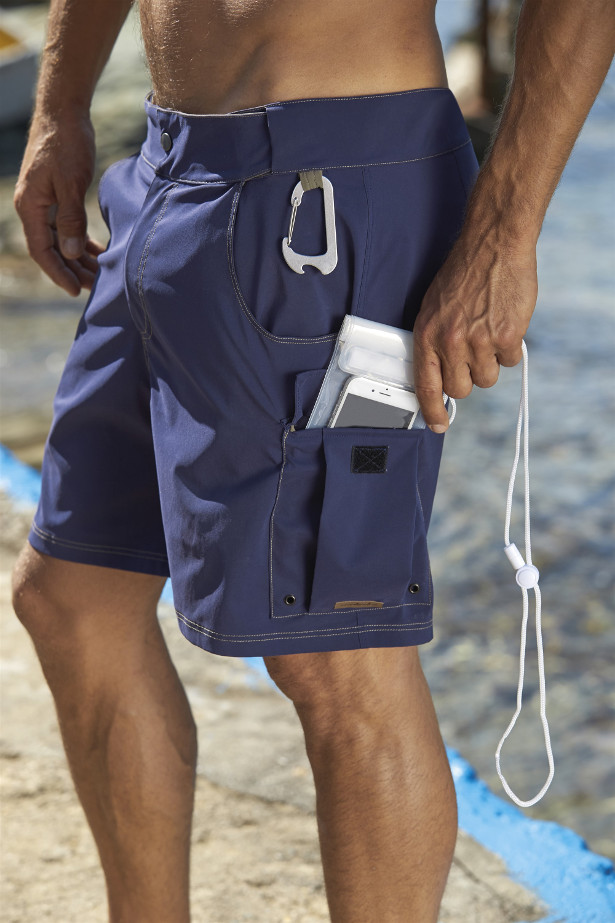 Ever dived into a pool, then had an overwhelming sick feeling rush over you when you realise you've still got your mobile phone in your pocket? WAVEBREAKER® has created the ultimate board shorts, to solve this modern-day mishap. The bra nd has put their years of garment manufacturing technology and experience into creating the perfect short for the Australian man. Not only does the WAVEBREAKER® Premium Board Short, come with a fully sealed, waterproof pocket, perfect for your mobile phone or keys. The waistband has a useful and removable, carabiner bottle opener, so you'll always be able to open an ice-cold beer, no matter how remote your location.
Constructed from high-end technical fabrics the WAVEBREAKER® Premium shorts are breathable, lightweight, and fast-drying. Flexible bi-elastic waistbands for the perfect fit and super-soft fabrics for premium comfort, yet are virtually indestructible. These shorts have a revolutionary inner slip, made from incredibly soft fabric, so you'll feel secure, yet not restricted and truly comfortable in and out of the water.
WAVEBREAKER® men and boys swimwear collections break the mold in swim attire. WAVEBREAKER® is for the discerning gentleman, the man who lives life to the max and who pushes the boundaries, yet won't compromise on style and design. A complete collection of designs including board shorts, fitted shorts, trunks, swim briefs and for the elite athlete, streamlined jammers. Stylish designs that look fantastic, without compromising on garment innovation, technical fabrics, wearability and comfort.
For men that don't want to compromise of style, comfort, durability, and uniqueness, Wavebraker Premium Boardshorts are the only choice. Relax at the beach, knowing your mobile phone and keys are tucked safely away, protected from water, salt and sand in a waterproof seal. The WAVEBREAKER® Premium Boardshort make the perfect Christmas gift for the active man and are destined to become his favourite boardies.
The WAVEBREAKER® Premium Boardshorts are available in sizes Small to 8XL starting from $ 129.95
The WAVEBREAKER® coll ection caters adults sizes S – 8XL and boys aged 3-14. WAVEBREAKER® is stocked in stores and online across Australia and New Zealand.
For local stockists or information visit:
www.fashnsplash.com.au/ or www.wavebreaker.info
Toys! These are the hottest toys this year, available from Good to play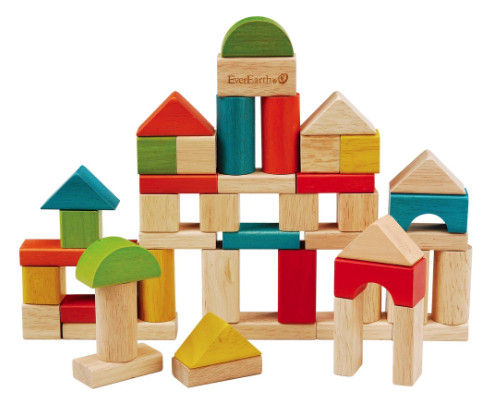 www.goodtoplay.com/collections/everearth/products/everearth-50pc-building-block-set-and-bucket-with-shape-sorting-lid
www.goodtoplay.com/collections/le-toy-van/products/le-toy-van-petilou-forest-stacker-tower-bag
www.goodtoplay.com/collections/le-toy-van/products/le-toy-van-doctors-set
Hedgepig Fruit Gin Liqueurs launch Three Little Hedgepigs Gift Set – lending a helping hand to Hedgehogs as they begin their winter hibernation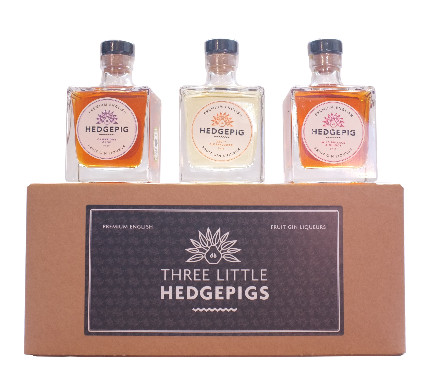 Hedgepig have launched Three Little Hedgepigs Gift Set which makes the perfect Christmas gift. The box gift set contains three different expressions in beautiful 20 cl bottles; Cambridge Gauge, Zesty Elderflower and Wild Bullace and Quince. For every gift set sold, £1.50 will be donated to the British Hedgehog Preservation Society helping the plight of the nation's favourite common garden animal.
Hedgepig was created by the team behind Pinkster gin and is made using fruit grown in local orchards or foraged, often on hands and knees, from the East Anglian Hedgerows. The liqueurs accompany cheese and desserts especially well. Sugar levels are lower than many other fruit gin liqueurs whilst, the ABV's are higher.
These delicious gin liqueurs are best served cold with pudding or as a cocktail topped up with Prosecco.
A few fascinating facts about Hedgehogs and their hibernation:
A hedgehog has to weigh at least 600 gramms in order to survive hibernation
Hedgehogs stop becoming warm blooded during hibernation
Hedgehogs stop moving
Hedgehogs become cold
Hibernation starts in November before the real winter sets in. However with climate change and warmer winters many hedgehogs are not going into hibernation until January/February when the frost and cold weather is at its worst.
Three Little Hedgepigs Gift Set is available to purchase online from www.fruityhedgepig.com
RRP £45.00
Extra-long, extra cuddly hot water bottles for kids (or for those always-cold adults!):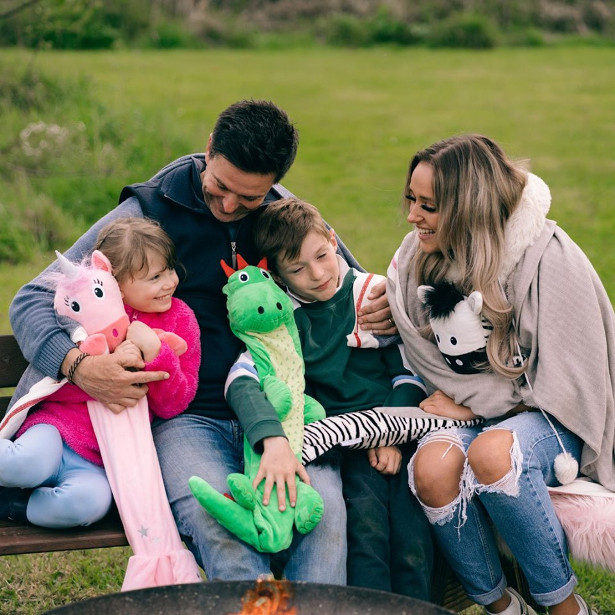 These cuddly hot water bottles are THREE times longer than standard hot water bottles (at 75cm long) and are designed to stretch right across your body. They are ergonomically designed with air bubbles on the body surface to trap heat. They are made from high quality fair-trade, natural rubber – making them 100% 'little people' friendly, and have washable covers. They should stay warm for around 6-8 hours.
They're the perfect gift for winter evenings on the sofa, curled up with your family, on a camping trip or while travelling. They are also great for grown-ups who are always cold! They come in three fun and cuddly designs that all the family are sure to love! RRP £39.95 from www.Potwells.co.uk.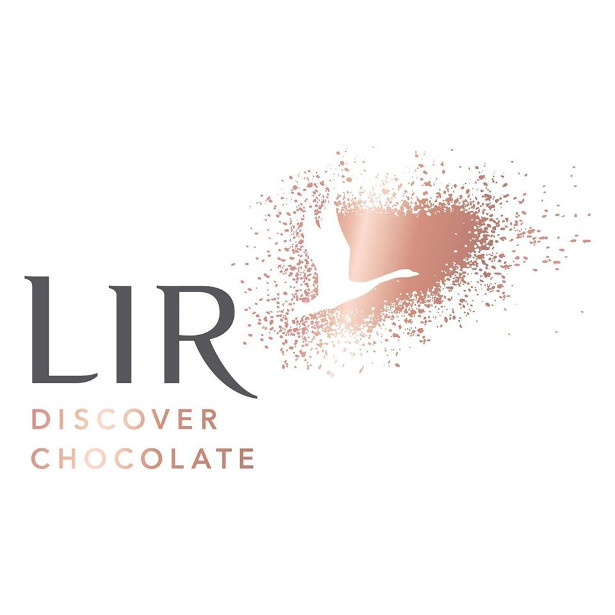 Lir Discovery Collection! Perfect to share with family or friends, or impress at a Christmas dinner party! www.lirchocolates.com
FACEBOOK | TWITTER | LINKEDIN | INSTAGRAM
Launched in the UK last year this luxury sharing box is wrapped in rose gold, delicate pink hues and showcases eight painstakingly developed flavours. The selection box features 16-pieces, each encased in a deliciously smooth Belgian chocolate exterior, from classic flavours like Dark Chocolate Torte, and Salted Caramel, to more exotic ingredients like Persian lime. Available in selected Morrisons, Tesco and Co-op stores for £10.
Lir specialises in the manufacturing of luxury boxed assorted chocolates to be sold under the Lir and Baileys brand. Lir have invested extensively in our product, developing cutting edge packaging. This is reflected in the luxury seasonal chocolate collections on offer. Our mission is to provide excellence through our products and service, to ensure this is achieved each chocolate is designed and handcrafted by a highly skilled and experienced chocolatier. Lir understand it is imperative to source the highest quality raw materials and freshed ingredients to ensure we are producing the premium quality Irish made products.
See more at >> www.lirchocolates.com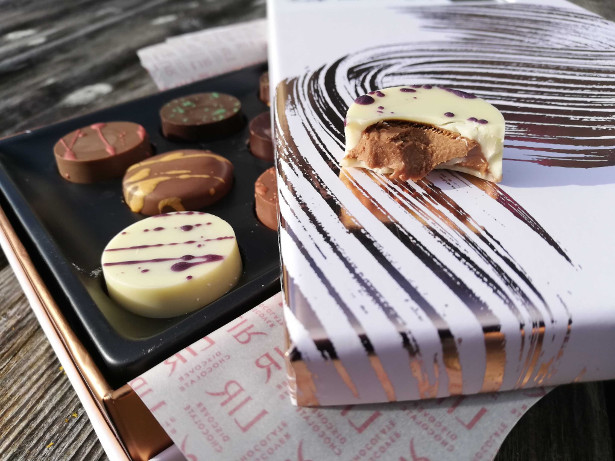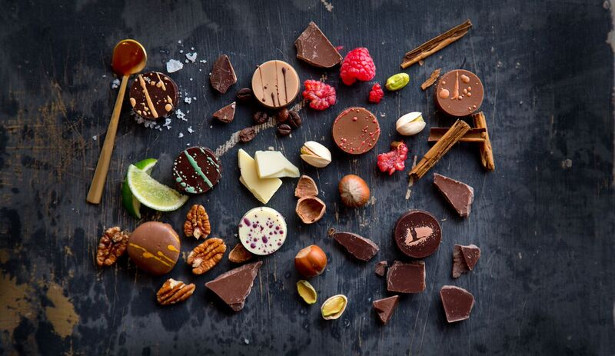 TRAIN TIMES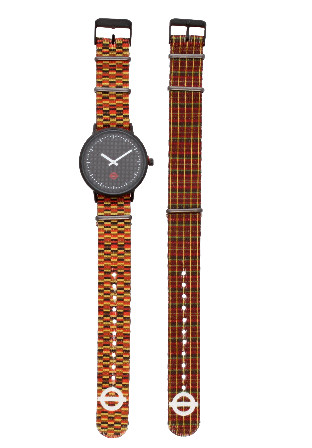 Featuring the iconic District Moquette and Routemaster patterns, this brand NEW watch, exclusively available from London Transport Museum shop will stop you in your tracks and make you want time to stand still!
Designed by Shropshire designer, Matt Fothergill, you will enjoy the high-quality craftsmanship, whilst sporting an eye-catching design that will be sure to attract attention!
Make time to buy this watch today from ltmuseumshop.co.uk
moquette watches full.jpg
Moquette Strap Watch – £40
London Transport Museum shop – ltmuseumshop.co.uk
Every purchase supports London Transport Museum's charitable work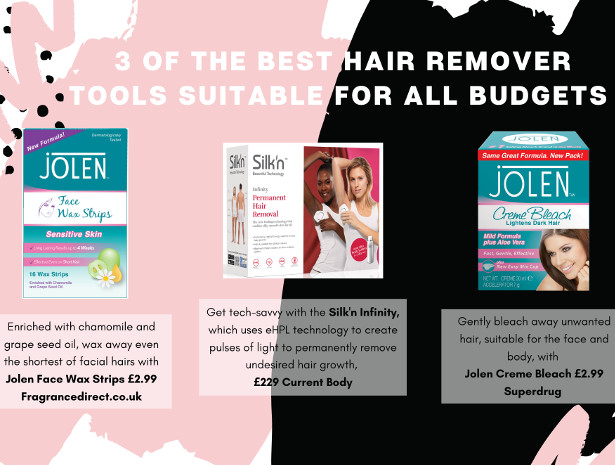 The holidays are a wonderful time to give those you love the gift of healthy habits that are so practical and pleasurable they'll want to keep them forever!
On Amazon >> www.amazon.com/Emotional-Overeating-Love-Your-Food/dp/1538111195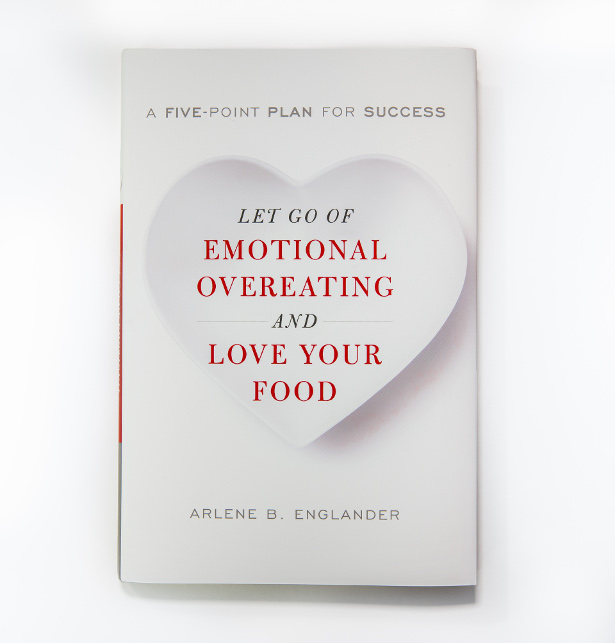 "Let Go of Emotional Overeating and Love Your Food: A Five Point Plan for Success" (Rowman & Littlefield, 2018) is for anyone who wishes they could eat what they like (within the 80-90% healthy foods/10-20% ratio advised by most evolved nutritionists today), savor it, and stop just at the point of satisfaction without overeating. Readers will learn how to become aware of the difference between eating in a healthy way and eating emotionally -neither to satisfy hunger, nor for enjoyment, but in a desperate attempt to distract oneself from painful thoughts and feelings. Proven techniques like Cognitive Behavioral Therapy (CBT) and Mindful Eating are presented in an innovative, easy to remember way.
Author Arlene B. Englander is a Columbia University trained licensed psychotherapist with over twenty years of clinical experience and is herself, a former emotional overeater. Also an MBA, Arlene has developped programs on stress management and emotional overeating while on staff at settings as diverse as American Express, T.R.S. and Cancer Care, Inc.
The reviews have been excellent-Publishers Weekly, Booklist, Library Journal and more!
See more at :- www.amazon.com/Emotional-Overeating-Love-Your-Food/dp/1538111195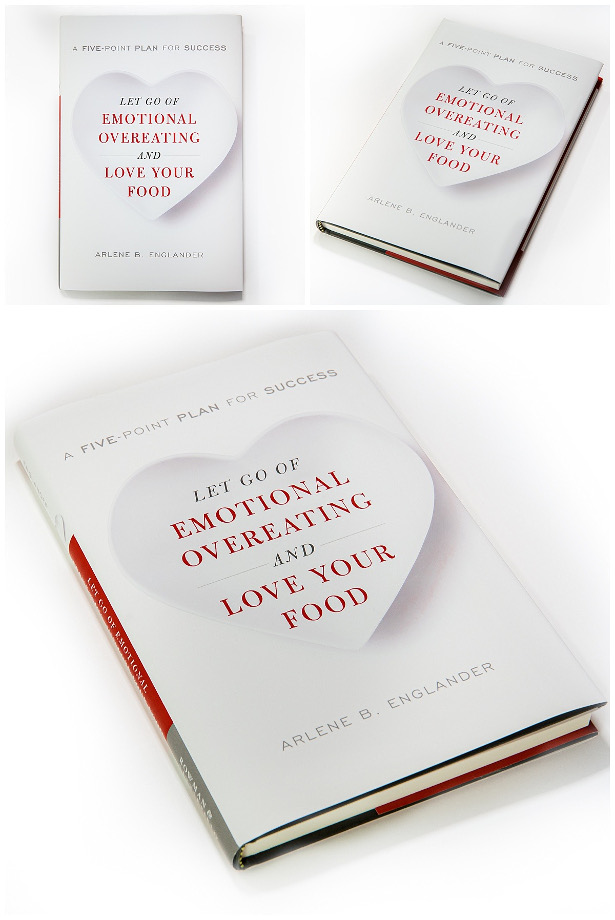 Book subscription gift boxes
www.mychroniclebookbox.com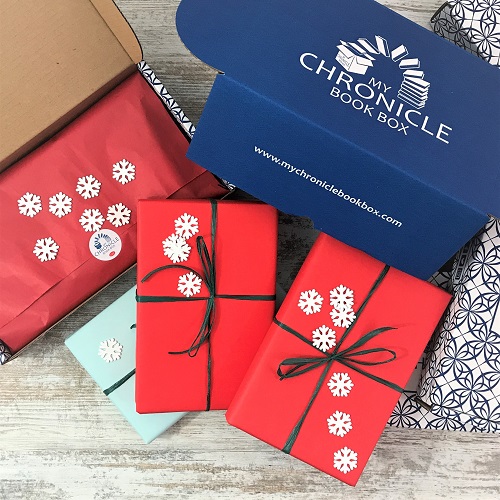 My Chronicle Book Box curate book subscription gift boxes, the perfect gift for crime fiction readers and book lovers. Crime is the biggest selling genre in the UK having over taken general and literary fiction in recent years. We offer a very simple way to purchase a thoughtful and personal gift that lasts and lasts.
Each month subscribers receive a hand picked new release, a first edition in hardback, signed by the author and an exclusive author interview. We complement the books with bookish gifts from UK designers and artisans to add to the reading experience such as scented candles and stationery. We love collaborating with independent designers and makers on exclusive themed items for every box.
The gift package is completed by wrapping the books in colourful craft paper tied with string and carefully packing it all into our distinctive, bespoke boxes for delivery to the door.
We offer monthly, 3 month, 6 month and 12 month box subscriptions and no minimum term or commitment to give ultimate flexibility for excellent gift giving.
We offer a range of boxes which cost from £25 to £45.
Our website is www.mychroniclebookbox.com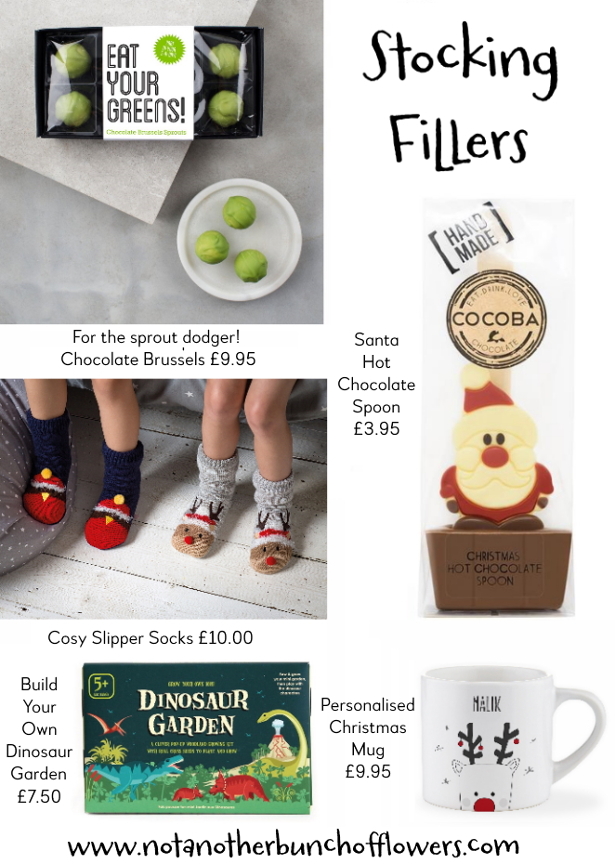 DREAMING OF A WHITE CHRISTMAS?
Then these new snowflake table mats and coasters from LIND DNA are for you. A simple and effective way to create a stunning Christmas table.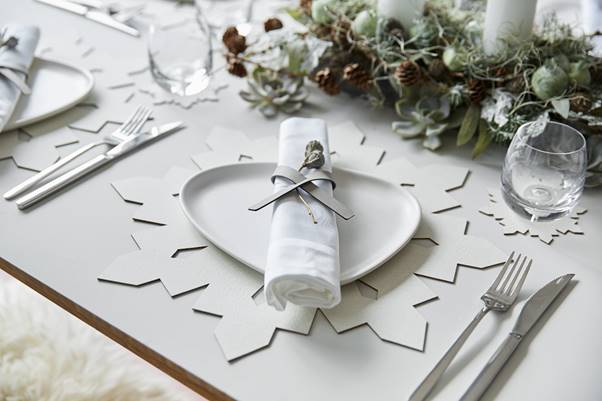 Like all their popular table mats they are made from recycled leather. The leather is from remnants of furniture, bag or shoe productions which are mixed with natural rubber from trees. The result is a durable quality of 80% core leather and 20% natural rubber, which is dyed and embossed in decorative patterns.
All place mats from LIND DNA are available in size small (S) and large (L). Small is suitable for small dishes and is referred to as "coffee size" and is also decorative to use as table mats under your candlesticks or flower decorations, to protect your table.
The large table mat retails at around £20. Small £12 and the coaster is £4.00
www.linddna.com
Rosebud Preserves – Almond & Orange Mincemeat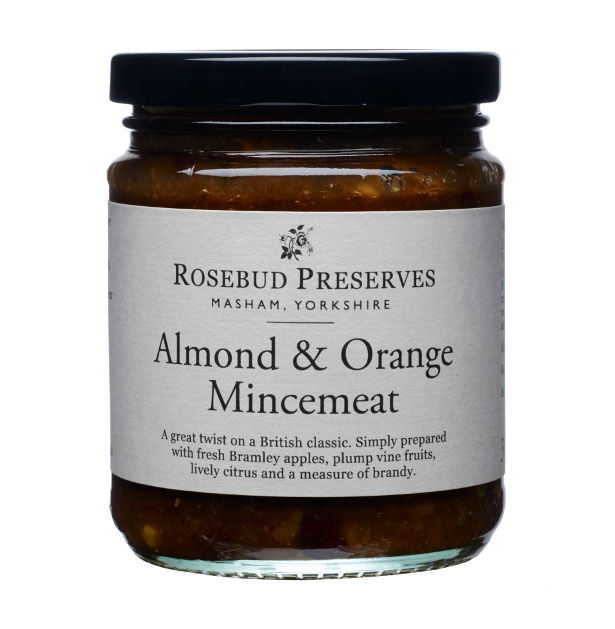 Christmas baking – a tempting filling for homemade mince pies:
Almond & Orange Mincemeat (£5.35/340g)
A great twist on a British classic. Simply prepared with fresh Bramley apples, plump vine fruits, lively citrus and a measure of brandy. This mincemeat does not contain any suet so it is suitable for vegetarians.
Raisins, apples, currants, unrefined sugar, sultanas, lemon juice and zest, orange juice and zest 8%, candied peel, almonds 5%, brandy 1.5%.
rosebudpreserves.co.uk/almond-mincemeat
Further information:
Rosebud Preserves' Christmas selection also includes Masons Yorkshire Gin & Satsuma Marmalade and Yorkshire Wensleydale Chutney. These two preserves have been created in collaboration with other Yorkshire based fine food producers. This collaborative approach is something that the team at Rosebud Preserves is very proud of as it highlights their Yorkshire heritage, as well as promoting the abundance of superb ingredients and products the area is famous for.
The company has been making its jams, marmalades, chutneys and jellies at Masham, North Yorkshire, since 1989. The company was started by Elspeth Biltoft and her founding principles, to source local produce whenever possible; to cook traditional recipes; and practice time honoured techniques, without the use of additives, preservatives or pectin; remain the same today.
Their tempting products also make great gifts for food lovers and to help present them Rosebud Preserves has a stylish gift box that accommodates any three of the customers' choice.
All the products are all available to buy online at rosebudpreserves.co.uk.
Britain's Sex 'Oscars' Celebrates its Silver Jubilee Back at Clapham Grand After 10 Year Gap – Friday 15th November 2019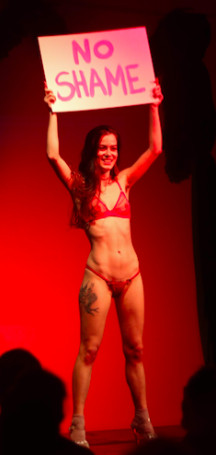 The Sexual Freedom Awards (SFA), an annual celebration of sexual expression and erotic artistry, celebrates its 25th anniversary on Monday 25th November 2019. The Awards, which celebrate campaigners, educators, sex workers, artists and activists have been running since 1994.
This year's event will be hosted by Charlie George, who rose to fame as a finalist at 2018's Pride's Got Talent. George, a former dancer, circus performer and winner of Leicester Square Best New Comedian in 2018, is ecstatic to be taking part.
"I'm so excited to be working with such liberated people" she states "I cannot wait to make people laugh and feel the joy that comedy brings to such an auspicious occasion!" George has been described as a unique, hilarious talent, and as 'an 18th century white man trapped in the body of a queer brown lady'.
The ceremony will include a panel of judges chaired by Kim Loliya, Sex Educator and Coach who says "The Sexual Freedom Awards are an invaluable opportunity to celebrate and uplift the people and groups fighting tirelessly for sexual freedom while facing invisibility and marginalisation. The Awards will be showcasing the pioneering work of our industry, and after 25 years, we are more committed than ever to stand for the sexual freedom of everyone."
There is a huge diversity in the groups and people involved including Charlotte Rose who was Sex Worker of the Year 2013 and member of Sex Workers Opera, Dan Glass, Activist of the Year 2017 and founder of the new Aids Coalition to Unleash Power (ACT UP) London Chapter and Professor Claire De Than, Ally of the Year 2015, Legal Academic and Law Commissioner.
The SFA is also an annual fundraiser for The Outsiders Trust, a non-profit organisation which supports people who are physically or socially disabled and this year, the Trust will be celebrating 40 years of support, peer networking and social events.
The SFAs continue to change lives for the better 'as a previous winner of the awards, I cannot stress the importance of recognition within an already stigmatised industry' advises sexual freedom activist and sex worker Charlotte Rose.
There are nine separate awards set to be handed out at this year's ceremony, with an online nomination form still open for submissions. The 2019 SFAs will celebrate winners in the following categories:
· Ally of the Year
· Pioneer of the Year
· Activist of the Year
· Sex Worker of the Year
· Striptease Artist of the Year
· Performance of the Year
· Event of the Year
Somatic Sexologist of the Year
Tickets are available now for the event, which will be held at The Grand in Clapham on 25th November 2019.
Early bird ticket prices will be available until October 25th, with prices ranging from £20 – £24, with balcony boxes available.
All attendees must be at least 18 years of age
Doors will open at 7pm for a 7:30pm start.