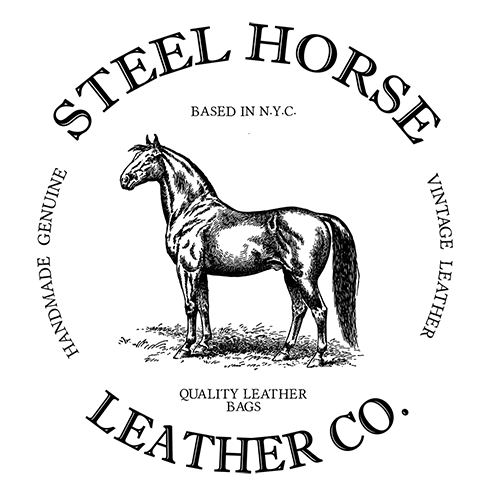 Steel Horse Leather Handmade Leather Bags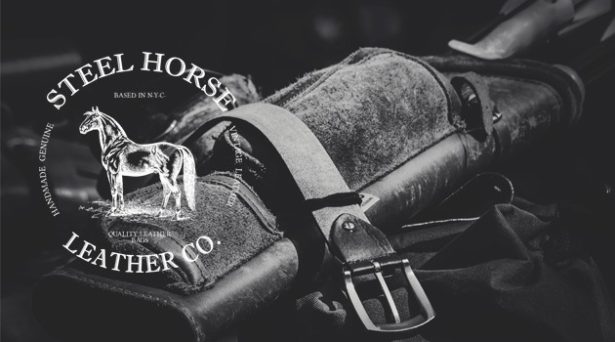 FACEBOOK | INSTAGRAM | PINTEREST
Working with only the best Leather Artisans to bring your Genuine, High Quality Leather products
Steel Horse Leather, a Brooklyn based company specializing in making Handmade Vintage Genuine Leather Bags.
Popular weekenders / duffel bags: The Dagny Weekender and The Endre Weekender.
Both bags are handmade using only Genuine Leather and make great companions for a weekend adventure or for seasoned travelers as well as a rugged sports bag.
www.SteelHorseLeather.com
The Dagny Weekender
See more at :- steelhorseleather.com/products/the-dagny-weekender-large-leather-duffle-bag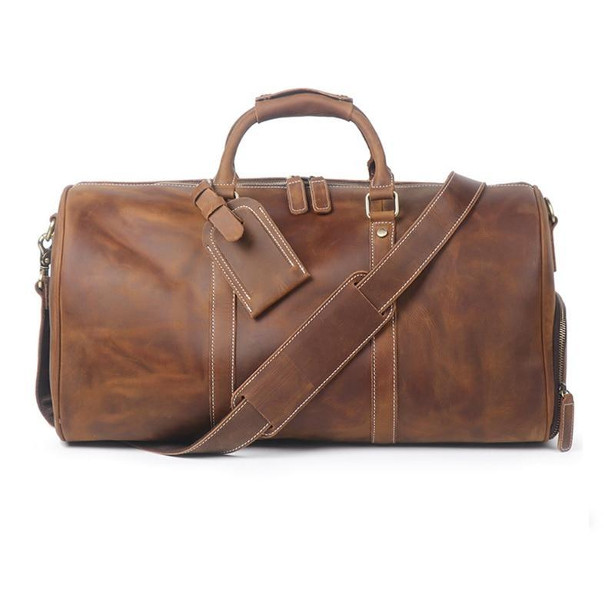 Above Shown: The Endre Weekender
See more at :- steelhorseleather.com/products/the-endre-weekender-vintage-leather-duffle-bag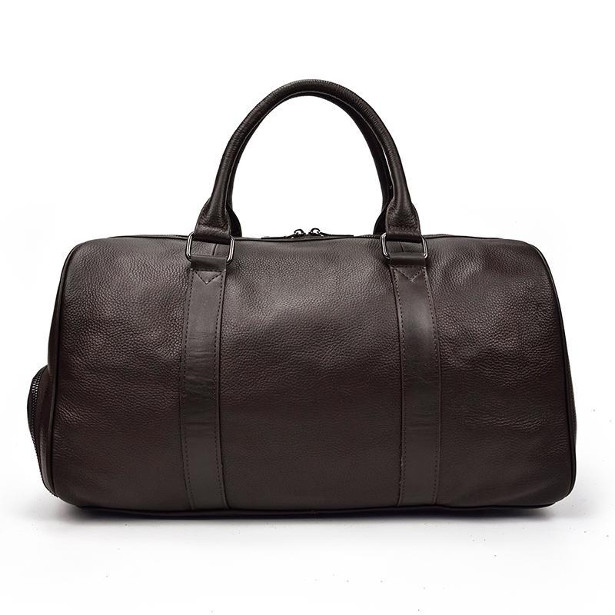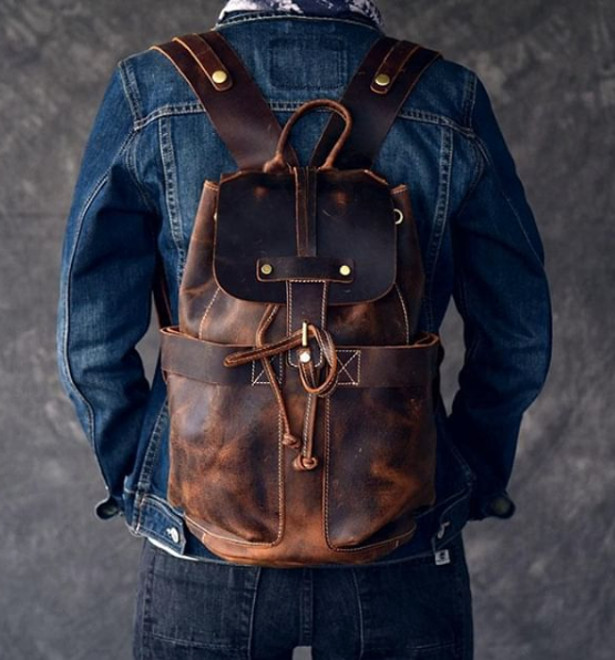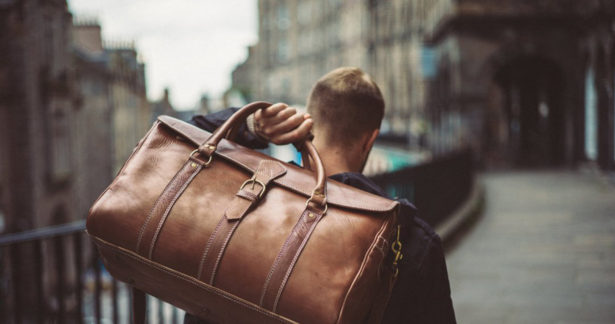 HoMedics, where wellbeing and technology come together. Let's make your house a home:
FACEBOOK | TWITTER | INSTAGRAM | YOUTUBE
STRETCH XS – Back Stretching Mat
STRETCH XS – THE BACK STRETCHING MAT INSPIRED BY YOGA
Experience the touch of a massage therapist and feel immediate benefits in shoulders, back and hips with the HoMedics STRETCH XS. Lay back and unwind as STRETCH XS moves your body through a gentle yet powerful sequence of yoga inspired stretches and twists. Give yourself the gift the relaxation at home, work or even when you travel, release tension and improve flexibility with the HoMedics STRETCH XS. Compact and portable, this mat also comes with an adjustable headrest.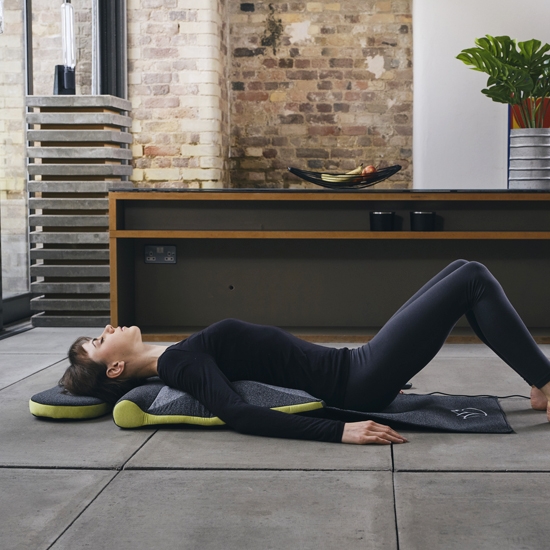 Compact Size & Lightweight
For easy portability simply fold and fasten straps for compact storage and travel. Handy handle to take with you from the home, to the office and on holiday for relaxation anytime, anywhere.
4 Precision-Controlled Air Chambers
A selection of carefully choreographed treatments inspired by yoga and recreated through a system of air chambers. Each one designed to inflate in sequence and stretch the body.
Suitable For Different Orientations
For a more customised experience, the STRETCH XS is designed to be used in two different orientations: 1. Shoulders & Back (Upper torso) – Lay on the mat with your shoulders against the bolster end of the mat. 2. Hips & Back (Lower torso) – Lay on the mat with your bottom against the bolster end of the mat.
See many many more benefits here >> https://www.homedics.co.uk/homedics-stretch-mat-xs.html
HoMedics UK is about creating a healthy home environment that helps you relax your body, de-stress, and simplify your life.
Originally founded in 1987 by entrepreneurs Ron Ferber and Alon Kaufman, HoMedics is widely recognised for its home massage products, and continues to be a leading innovator in massage technology today. But massage is not all we do! HoMedics has a full line of in-home wellness products that are uniquely designed to promote your well being; including: Professional Beauty, Air Filters, humidifiers, sleep aids, fitness monitors, and more.
Since HoMedics was founded in 1987, we've become the #1 name in health and wellness. Our extensive line of personal wellness products allow you to relax your body, renew your spirit and simplify your life. As the innovative leader in self-care, wellness and personal health products, we continue to strive to provide you with products that promote your well-being.
At HoMedics, we believe that nothing is more important than your health. Our revolutionary products and ideas have transformed the world of personal wellness for consumers worldwide. And we continue to invest in the latest technological advances to provide you with the most innovative personal well-being products available.
We stand by our products. Each one is created with the highest quality components and is quality crafted for years of dependable use. And every product is backed by a warranty.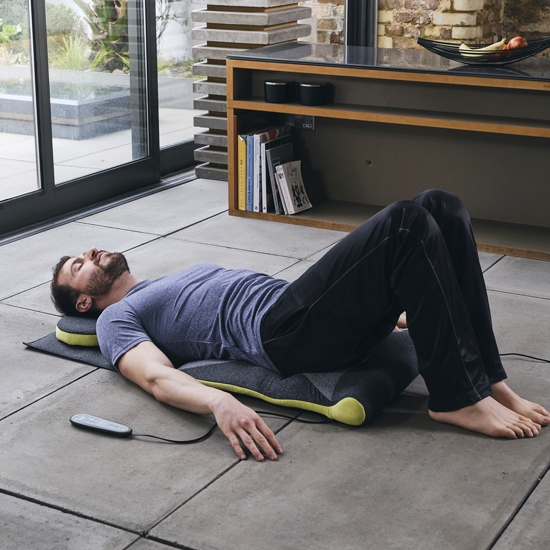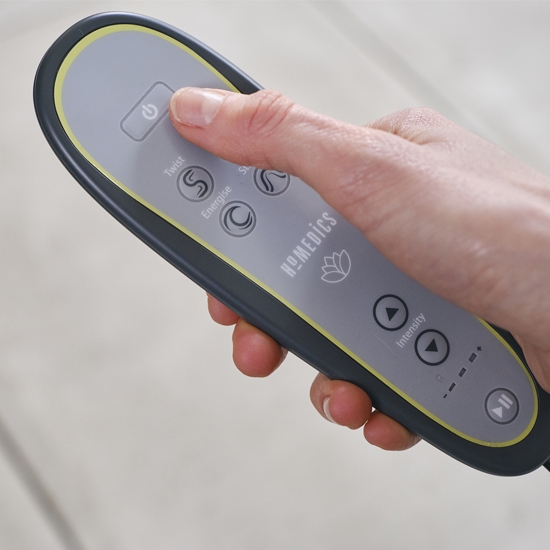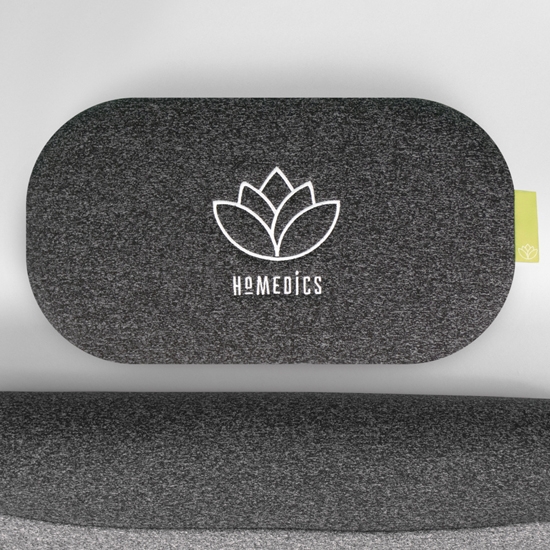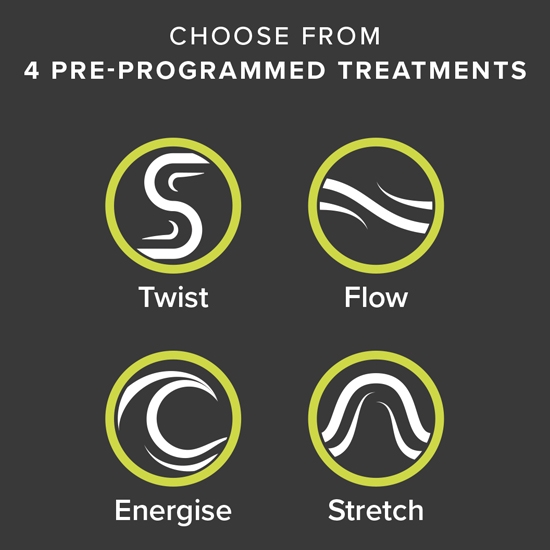 Holidays gift Idea! Coral UV: Clean almost anything at home with this germ-killing machine!
FACEBOOK | TWITTER | INSTAGRAM | YOUTUBE| PINTEREST
Holidays gift Idea! Coral UV: Clean almost anything at home with this germ-killing machine!
Coral UV is a must-have tech for moms and dads that will make parenting somuch easier !
Coral UV is an Ultraviolet Clight sanitizer and dryer. It isn't just for baby bottles, the Coral UV growswith your family, from early baby stages to sanitizing toddler's stuffed animaltoys or electronic toys. However, the limit does not end there. CoralUV has become a kitchen appliance with applications beyond baby stages, parents can use the Coral UV to sanitize household itemssuch as smartphones, electric toothbrushes,razors !!! With Coral UV, parents can spend more time doing the things they loveand let Coral UV will take care of the tediousdaily tasks.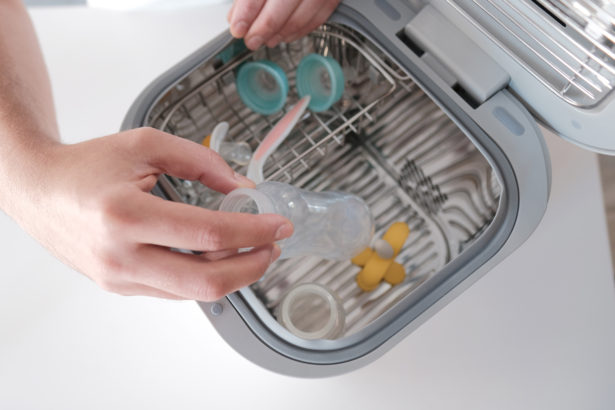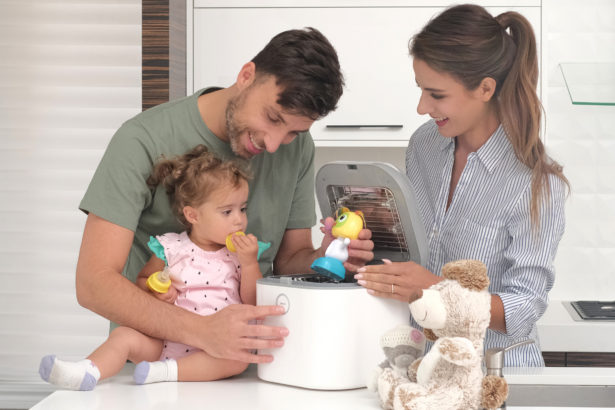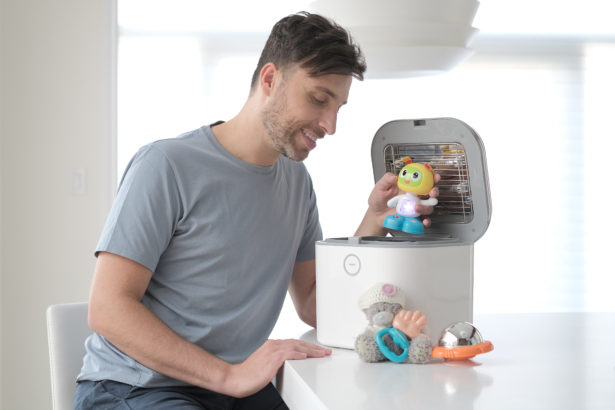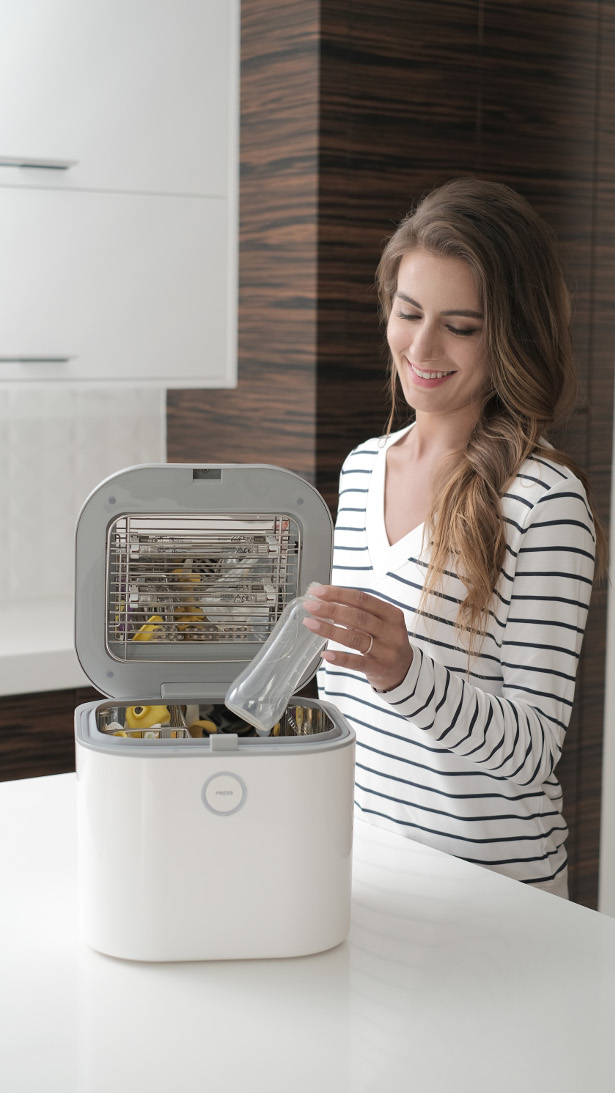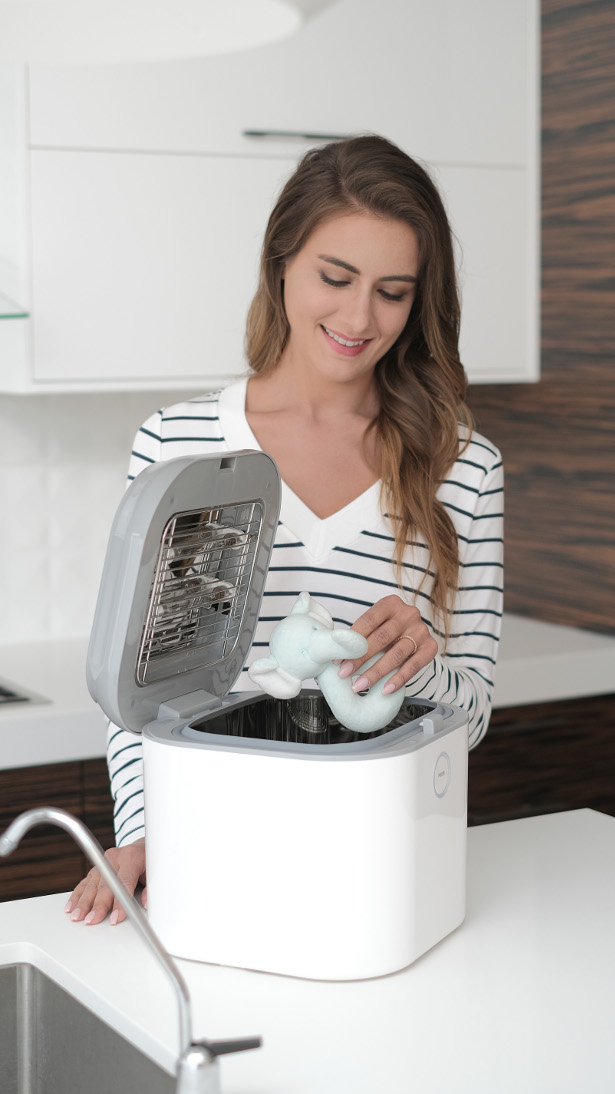 With just a few weeks until Christmas – look SNOW further for your gifts
Whether they've been naughty or nice, look snow further for the perfect gifts for all ages and prices!
From drones and temperature-controlled mugs, to Bluetooth trackers and hair styling products. But wait, there's myrrh… coding robots and waterproof speakers, for more information on each product please see below.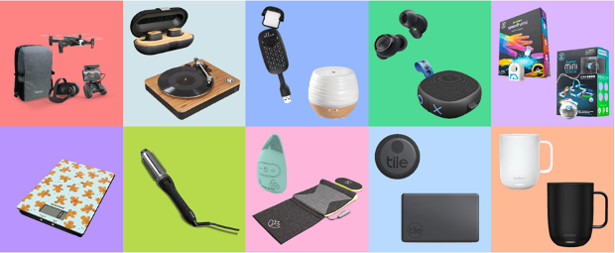 From left to right:
1. ANAFI FPV – RRP £729.00, 2. House of Marley Liberate Air Wireless Earbuds – RRP £129 & House of Marley Stir It Up Wireless – RRP £229.99, 3. Ellia USB Unwind Diffuser – RRP £14.99 & Ellia Ascend Diffuser – RRP £44.99
4. JAM Live Free Truly Wireless Earbuds – RRP £79.99 & JAM Hang Up Bluetooth Speaker – RRP £19.99, PROMO £14.99 5. Sphero Specdrums – RRP £64.99 & Sphero Mini Activity Kit – £79.99 6. Salter Gingerbread Digital Kitchen Scale – RRP £19.99
7. Revamp Perfect Finish Brush – RRP £59.99 8. HoMedics Honeycomb Silicon Face Brush – RRP £69.99 & HoMedics STRETCH XS – RRP £229.99 9. Tile Sticker – RRP £34.99 & Tile Slim – RRP £24.99 10. Ember Mug² – RRP £99.95 & Ember Mug² 14oz – RRP £129.95
With the festive season fast approaching, William Grant & Sons has a range of exciting whisky expressions to mark this special occasion.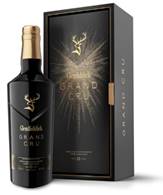 Whether you are looking for a thoughtful gift or for something to enjoy with loved ones on Christmas Eve, WG&S has the perfect dram for everyone.
For the definitive taste of luxury and time to celebrate
Glenfiddich challenges conventions once again as it reimagines moments of celebration with Grand Cru. This new single malt is aged for 23 years and finished in rare French Cuvée casks presenting a perfect celebratory serve in a coupe glass. Glenfiddich's latest release evokes the world's most famous sparkling wines, with layers of rich vanilla oak, sandalwood, pear sorbet and white grape taste and a luxurious and vibrant finish. This is the ultimate taste of luxury to mark this festive season.
Glenfiddich Grand Cru, RRP of £220, available at luxury whisky retail outlets, premium establishments and direct from Glenfiddich: www.glenfiddich.com/grandcru
For a sophisticated dram by the fire
For those planning to bring a little finesse to Christmas Day celebrations, The Balvenie DoubleWood 12-Year-Old is sure to delight friends and family. Celebrate the true craftsmanship behind this whisky's festive flavour profile; with a nutty sweetness, cinnamon spices and a delicately proportioned layer of sherry.
The Balvenie DoubleWood 12-Year-Old RRP of £39, available from major retailers, including Master of Malt.
Monkey Shoulder Bottle Shot – 750ml
For cheeky cocktail lovers
Monkey Shoulder is the perfect way to start your whisky journey, helping you discover whether you prefer a dram on the rocks or mixed in a cocktail. With a cheeky disregard for tradition and a commitment to unconventional serves, Monkey Shoulder is the ideal mixable Scotch for a new generation of whisky drinkers. So, why not treat your guests to one of these fun cocktails, the Ginger Monkey or the Lazy Old Fashioned.
Monkey Shoulder has a RRP of £27, available at Asda, Sainsbury's, Tesco and Waitrose.
Breakaway from the conventional and treat a whisky lover to a different tipple this Christmas. Glenfiddich Fire & Cane is the latest edition in the Experimental Series, offering a unique combination of smoky whisky married with non-peated malts, before being finished in Latin rum casks. The liquid features Glenfiddich's signature light and fruity style, with a caramel toffee sweetness and campfire smokiness. The perfect gift for the whisky connoisseur in your life.
The Glenfiddich Fire & Cane RRP of £43, available at independent specialist retailers, including Master of Malt.
First 4 Hampers is launching a wide selection of boozy advent crackers, calendars and Tipsy Trees for those who want to raise a glass to the festive countdown.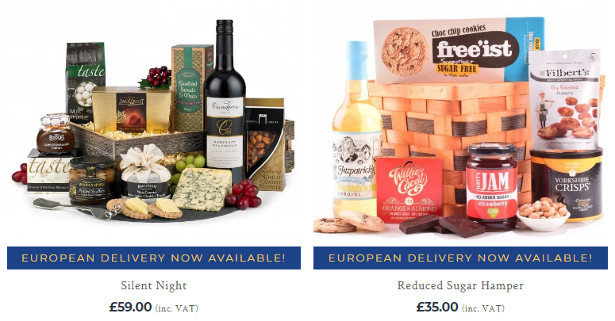 With a choice of wine, beer, fizz and premium spirits including gin and whisky, there is a calendar to suit everyone's tipple.
For the first year, First 4 Hampers have also launched its celebration countdown calendars which has been designed for those looking to keep the celebrations flowing after Christmas. Consisting of seven bottles of fizz or beer – it will ensure the lead up to the New Year is a merry one.
Alongside the boozy calendars, their brand new and unique Bottle 'n' Bar is launching which contains the finest single origin Columbian chocolate paired with a bottle of artisan alcohol including gin, rum, vodka and whisky. Alternatively, the Penny Post Hampers provide a little bit of foodie indulgence straight through the letter box – a perfect gift for those who live a little further afield.
First 4 Hampers also specialise in luxury food hampers and has a fantastic array of Christmas hampers which can be found here: www.first4hampers.com/gift-hampers-c5/christmas-hampers-c249
GETTING TO THE ROOT OF IT…
IntroducingDermaroot Natanicals – A Holistic Approach to Beauty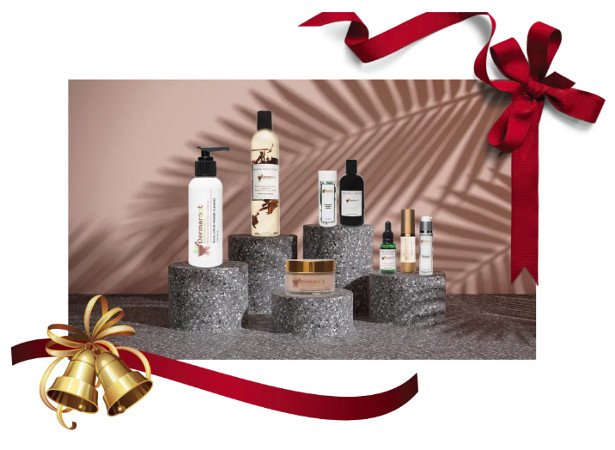 Cedar Hill, TX – October2019 – Yoursearch for holistic beauty booty is complete! Dermaroot Natanicals haseverything you need with its versatile collection of high quality skin, bodyand hair products made using only the finest natural and organic ingredients.
Created by a Doctor of Pharmacy and a licensed/registeredPharmacist, Dermaroot Natanicals has your beauty needs literally covered fromhead-to-toe. Highlights from thecollection include:
Luxurious Red Wine Bubble Bath Treatment Infused with Resveratrol – Who needs a sip of wine to unwind? Immerse yourself in Merlot with this indulgent and nourishing Bubble Bath. Resveratrol provides anti-aging properties, while Shea Oil, Olive Oil and Aloe pamper the skin. SRP: $41.
Orange & Patchouli Chocolate Shower Gel Infused with Argan Oil – Rich in essential oils (Patchouli, Sweet Orange, Sunflower and Argan, among others) and Dutch cocoa chocolate, this decadent Shower Gel helps soften and moisturize skin, reduce inflammation and slows down the action of free radicals. SRP: $41.
Raspberry Hydration Soufflé – Treat your skin to a delightfully rich, deep moisturizing crème for face and décolletage. Complex microscopic lipid spheres made of highly purified natural safflower encapsulate and enhance delivery of the active ingredients deep within the skin. Raspberry Fruit, Spinach Leaf and Licorice Root Extracts give fatigued skin a welcome boost with each application. SRP: $74.
Activated Charcoal Anise Holistic Detoxifying Body Scrub Enriched with Argan Oil – Bye, bye dull, dry skin. This Detoxfying Body Scrub's secret ingredient is activated charcoal, which works like a magnet drawing out impurities. Anise acts as a natural skin toner, while Dead Sea Salt exfoliates leaving skin soft and supple. SRP: $55.
Dual Action Bamboo Exfoliant – Dual action micronized Adzuki Rice and Bamboo Powder remove dry, flaky skin to reveal a radiant complexion. Colloidal Oatmeal soothes and calms irritation. Blueberry fruit fiber, containing naturally occurring anti-oxidants and vitamins help to nourish and protect sensitive skin. Ideal for those with rosacea/allergenic skin types. SRP: $65.
All products are free fromtoxins, dyes, phthalates, parabens, sulfates or PEG's. For more information or to make a purchase, please visit www.DermarootNatanicals.com.
About DermarootNatanicals:
Created by Dr. Gwendolyn Green, a Doctorof Pharmacy and a Licensed/Registered Pharmacist, Dermaroot Natanicals is afemale- and minority-owned holistic beauty company. Offering a versatile selection of healthy,organic and vegan skin, hair and body products for women, men and children,Dermaroot Natanicals products are produced in small batches to yield highquality products.
Giving someone foreign language lessons is the kind of present that will last for a lifetime, and is definitely thinking outside the (gift) box.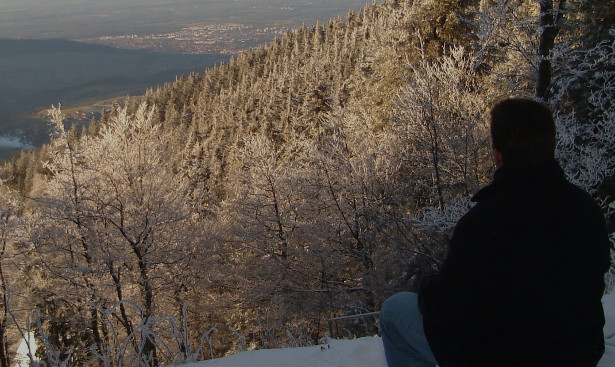 Author/philosopher Benedict Beckeld, Ph.D., supplements his income by teaching foreign languages to adults and children. (He speaks 11 languages, but the ones he knows on an advanced level are: English, German, French, Swedish, Latin, and Ancient Greek.) He lives in New York City, and Skypes with students who live out of state/in another country. Interested parties can inquire about lessons/rates via the contact section on his web site: www.benedictbeckeld.com.
About Benedict Beckeld
A native of Sweden but now an American resident, Dr. Beckeld holds a Ph.D. in Philosophy and Classical Philology from the University of Heidelberg, Germany, specializing among other areas in political philosophy, ancient philosophy, and socio-cultural history. He has taught philosophy and classical languages at universities in both Germany and France, and has additionally worked as an educator and researcher in the U.S., Italy, and Namibia. He has published books and articles on philosophical and socio-cultural issues, and has appeared on radio and television as an expert panelist. His philosophical vlogs can be found on his eponymous YouTube channel.

LILAS wellness has the perfect gift for women – the LILAS Feminine Pain Relief Patch!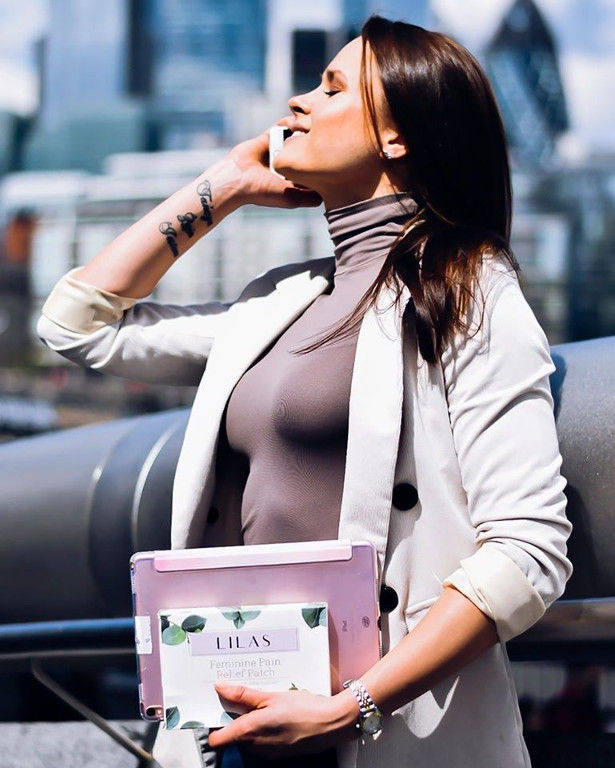 The patch is an all-natural, plant-based remedy that provides long-lasting relief for period pain and muscle soreness. The patch consists of a blend of essential oils that are clinically proven to provide effective relief without any side effects. It's patented technology allows it to work quickly and last up to 12 hours – a great stocking stuffer for any woman in your life!
A 10-pack of the patches can be found on Amazon.More information can also be found on > www.lilaswellness.com.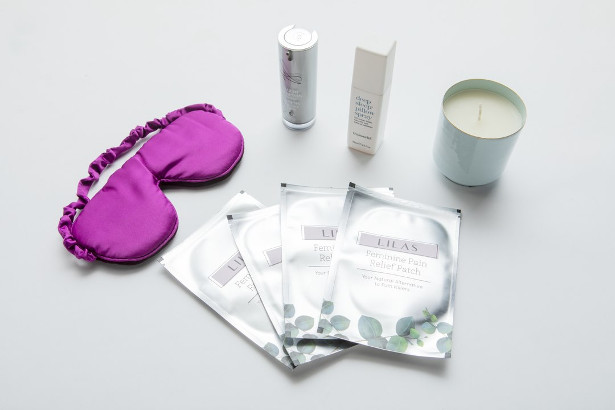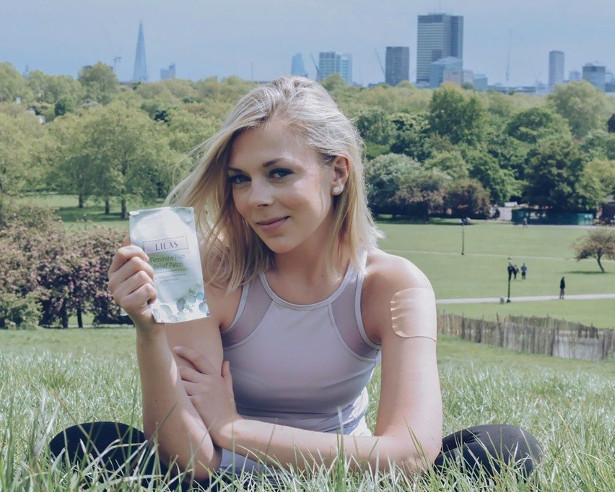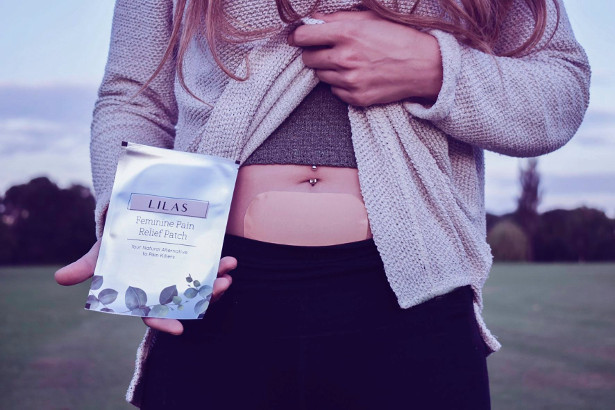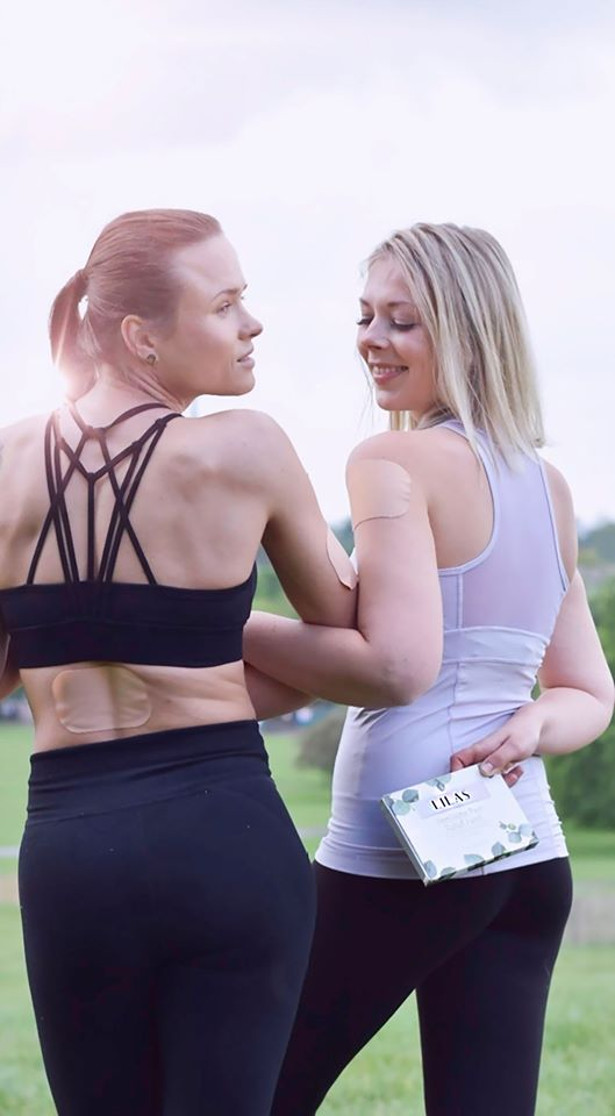 BOOK >> Cottonwood Flowing… Life flows by, just as the Cottonwood flows through the valley. Don't waste a moment of it…
by M. Marie Lewis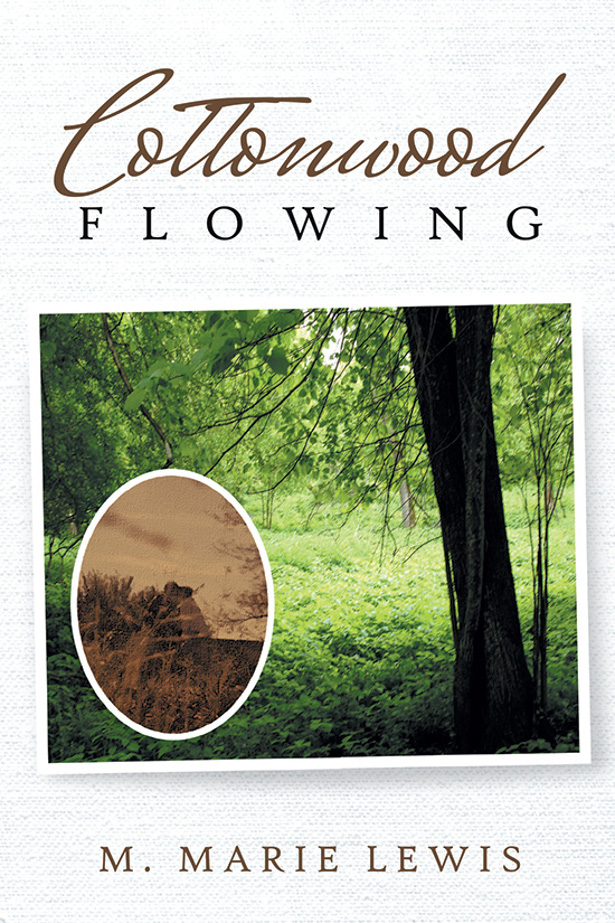 Seventeen-year-old Eva Kelly watches with anguish as her brothers are sent to fight in World War II. Caught up in the rigors of life on the home front, she finds her life changing even further when her hometown becomes refuge for some two hundred enemy prisoners.
Sixty years later, Claire Beaudine returns to the place where she was raised. As her grandmother Eva lies unresponsive in a hospital bed, Claire finds, locked away in an old trunk, the journals of a young girl, coming of age in the turbulent 1940s. Claire, reading the pages, faces turmoil of her own.
Returning home puts her in close proximity to the boy she knew and lost many years ago. While reading the journal, Claire learns of love, loss, and betrayal and seeks her own path to redemption. Interwoven between Eva's journals and Claire's memories are the stories of young men sent to war, the loved ones they left behind, and secrets that have been locked away for six decades.
find out more and buy at :- www.mmarielewis.com
About Marie Lewis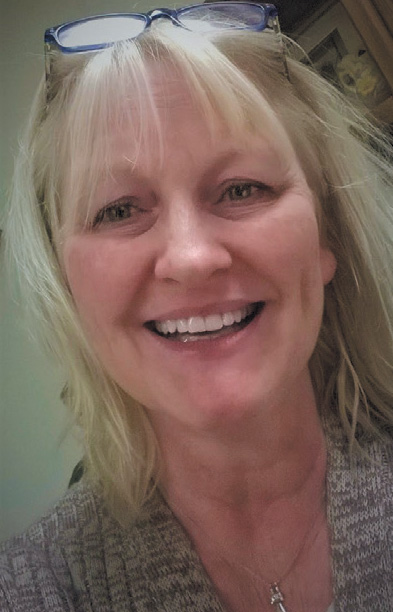 Inspired by an 8th grade English teacher to make writing her career, M. Marie Lewis began her journey with a love of history and literature. While doing humanitarian work in the Philippines, she made her way across Manila Bay to Corregidor, a life-changing trek that would inspire her to research the World's War and its effect not only overseas, but also on the Homefront. The opportunity to experience the serenity and grace of the Filipino people she met was a privilege she will never forget. Ms. Lewis currently lives in central Minnesota with her son and a variety of pets. Cottonwood Flowing is her first novel.
Google Pixel 4 and Pixel 4 XL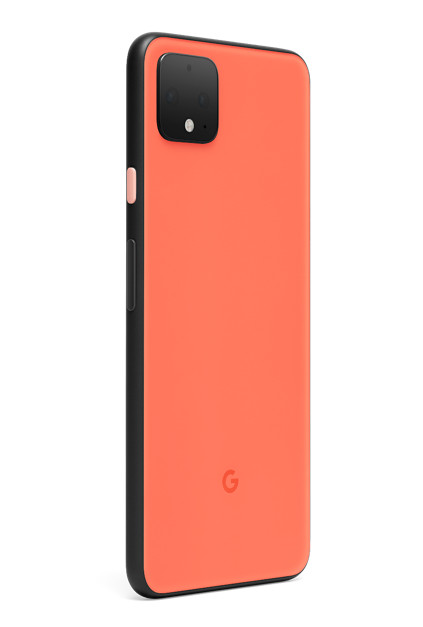 The brand new Pixel 4 and Pixel 4 XL feature a slick new design and improved camera to help you snap professional-quality photos throughout the festive season. Night Sight is now even better, so not only can you take images of your sparkling tree, but you can also capture crystal clear shots of the stars! And if you want to change the song whilst stuffing the turkey, touchless gestures mean you can swipe away, without smudging the screen. What's more, use face recognition to unlock your phone seamlessly even with gloves on. The latest devices comes in limited edition, 'Oh So Orange', so even if the weather is dull, your phone won't be.
SAHARA ROSE Sacred Energy Radiance Mist.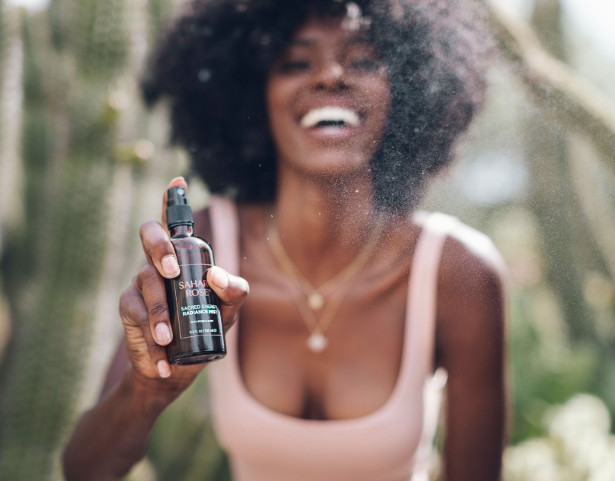 It is a luxurious, lightweight mist that energizes and enhances skin's radiance. It is made of a unique blend of youth-boosting, rose petals and ultra-powerful, uplifting ruby crystals. Extracts of chamomile, calendula, along with hyaluronic acid and aloe vera, instantly hydrate and revitalize skin. Sacred Energy Radiance Mist can be used as a makeup setting spray or throughout the day to refresh and uplift the skin and senses for a radiant and luminous complexion. Sacred Energy Radiance Mist, MSRP: $47 , available at sahararose.com.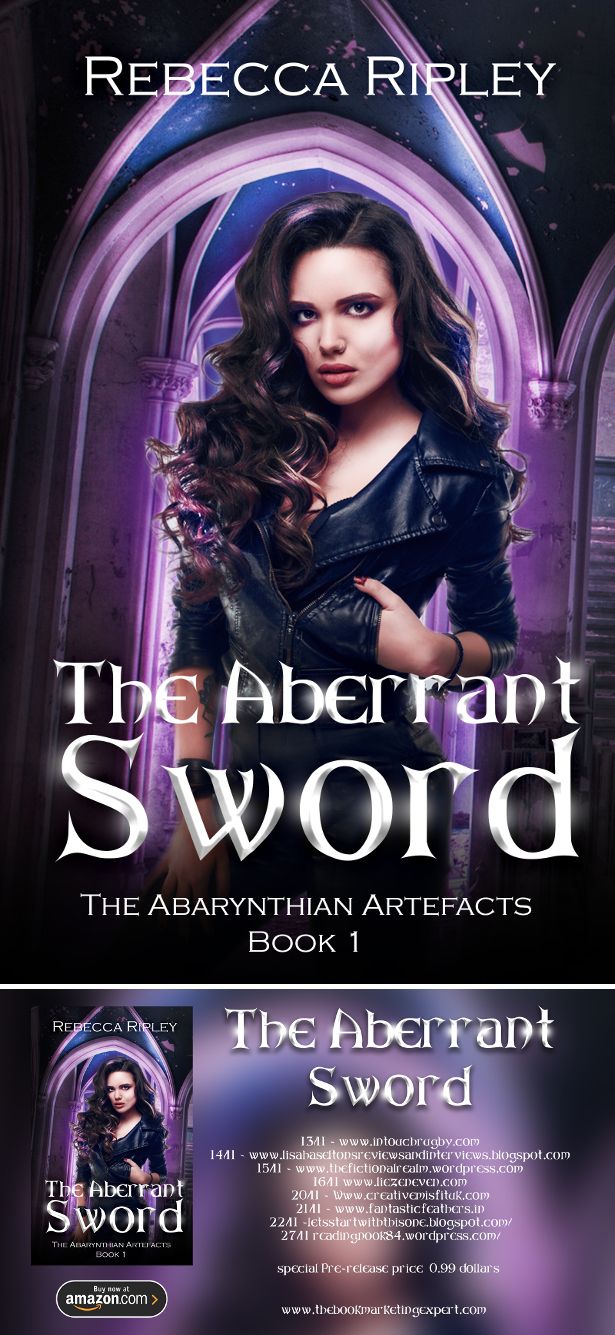 Buddha Tea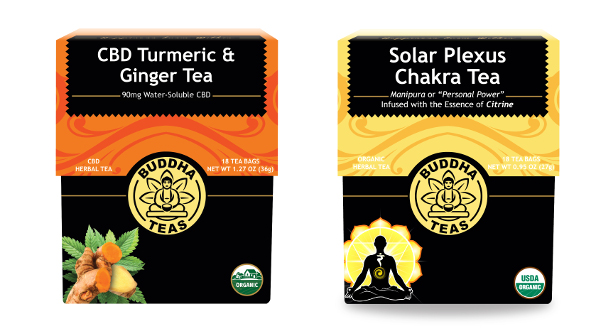 The philosophy of Buddha Teas is to offer a selection of teas made from pure, natural ingredients, with as little impact on the environment as possible, but with a multitude of health benefits to the consumer.
Buddha Teas originated in California and are crafted without artificial or natural flavours. At times this means that some of the teas are mild, because certain herbs, when extracted in hot water, are naturally mild in flavor. Those used to stronger flavour sensations may assume that the tea's health benefits are diminished, but this isn't the case. At Buddha Teas a mild, subtle taste profile isn't masked with the addition of chemically adulterated flavorings as the purity of the teas are never tainted.
What sets Buddha Teas apart from other tea companies?
When you purchase Buddha Teas, you'll know exactly what you're getting.
The teas are packaged in bleach free tea bags. This is important since bleached tea bags can contain harmful byproducts such as dioxin and epichlorohydrin, which may hold carcinogenic properties.
The selection of teas is 100% kosher certified.
Genetically modified foods can pose health risks, which is why Buddha Teas strive to offer only non-GMO products.
All of the teas are MSG free, which is an unhealthy additive, known to cause a plethora of unwanted, potentially dangerous interactions in the body.
Eco-friendly policies are consistently employed during production and all packaging is 100% recyclable.
The high quality teas have been made from the freshest ingredients, with no artificial flavours, colours or preservatives.
Why the Name Buddha Teas?
Simplicity, generosity, and compassion – Buddha Teas is a company devoted to offering teas that support consumer and planetary health and healing. By taking from the earth no more than what is needed, and giving back to it through recycling and compostable ingredients, Buddha Teas strives to honor the earth and its many blessings.
The ranges available in South Africa
Chakra Teas
"Chakra" is the ancient Sanskrit word for the seven central points of energy that reside within, helping to balance our physical, emotional and spiritual state. Balancing the seven chakras within can be a difficult task to accomplish, often involving long sessions of meditation and self-reflection.
For those seeking to restore internal balance, help can be found in the power of nature. These seven tea blends have been carefully crafted using herbs that are known to resonate with each individual chakra, providing support and stability through their own natural strength.
CBD Teas
Cannabidiol (CBD) is a natural constituent of the cannabis plant with great healing properties. The CBD Buddha Teas contain 0% THC, and can be used as a preventative measure to preserve health, to assist with disease or simply to be enjoyed as a refreshing cup of tea.
Each tea has its own unique personality, to ensure that you will find one well-suited to your own. Whether you seek a smooth, rich, sweet tea or something a little spicier, there is something for you.
The teas retail from R270 to R300 per box and are available at selected health stores and retailers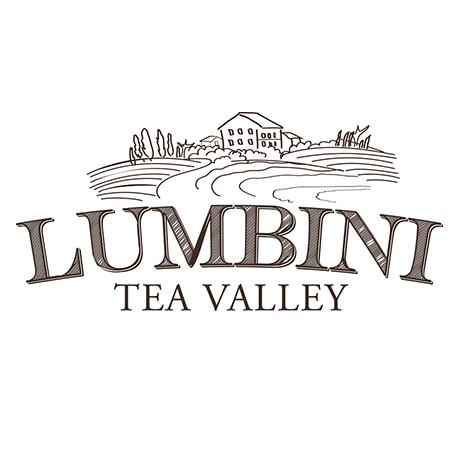 World's Most Awarded black tea for a gift
This one time when Instagram opened up the wonderous world of Ceylon Tea
FACEBOOK | PINTEREST | INSTAGRAM | YOUTUBE
CHRISTMAS TREE COMPANY PLEDGES A RAINFOREST TREE FOR EVERY CUSTOMER THIS CHRISTMAS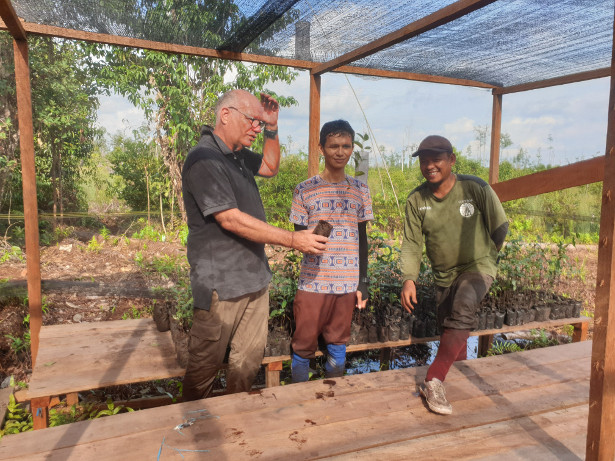 THE UK's leading supplier of artificial Christmas trees – Christmas Tree World, has joined forces with Borneo Nature Foundation (BNF) in a bid to help save the rainforest.
The business has pledged 'a tree for every customer' in a partnership which will see a new tree planted in the Borneo rainforest for every order placed on their market leading Website, www.christmastreeworld.co.uk.
The partnership will help protect some of the most important and damaged areas of tropical rainforest in the world, safeguarding its wildlife, environment and indigenous culture, whilst contributing towards the fight against climate change.
Christmas Tree World will pay for a seedling to be planted in Borneo for every order placed on their website, it is expected that up to 25,000 trees will be planted by Christmas Tree World in 2019 alone, which could see an area of over 50 hectares reforested.
Stephen Evans, Owner of Christmas Tree World comments: "The Borneo Nature Foundation was a natural choice when searching for a charity partner. Climate change is the most important issue globally in this day and age, and with our background in traditional horticulture, we have a real affinity with what the charity are working to achieve. We particularly like the way BNF encourages local communities in Borneo to grow the trees from seed collected in the rainforest".
"As well as the financial pledge we're pleased to commit, we'll be working closely with the BNF to assist with the reforestation process where we can, helping to upscale the process and make the largest impact possible."
Susan M. Cheyne BSc (Hons) PhD CBiol CSci MRSB FRGS FLS, co-director at the Borneo Nature Foundation added: "In just four short decades, Borneo has lost over 50% of its tropical rainforest coverage, due to industrial scale deforestation, illegal logging and wildfires caused by man-made interference. This is coupled with the devastating effects on the local wildlife, with animals at danger from both poachers and losing their natural habitat – the area we are supporting is home to 10% of the world's wild orangutans.
"This pledge is one of the most significant we've received to date. We're grateful to the Christmas Tree World team for their support and we're looking forward to working together to further protect the biodiversity of Borneo."
The Borneo Nature Foundation is a not-for-profit conservation and research organisation, who works to protect some of the most important areas of tropical rainforest and to safeguard the wildlife, environment and indigenous culture on Borneo.
Christmas Tree World is one of the UK's premium artificial Christmas tree e-tailers, supplying trees from 18inches to 40ft, providing unique and realistic decorations to provide a truly magical Christmas for all the family.
For more information, please visit www.christmastreeworld.co.uk/borneo
ALL ABOARD THE HOT CHOCOLATE EXPRESS
Hot Chocolate Express – £15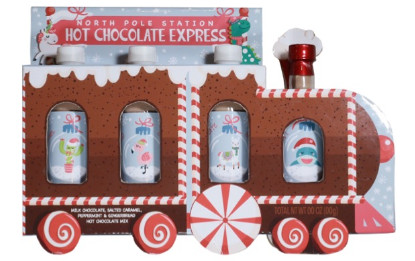 It's beginning to feel a lot like Christmas…and nothing beats an indulgent cup of hot chocolate to get you in the festive spirit.
So, jump on the Hot Chocolate Express from London Transport Museum shop as the holiday season is here!
Featuring four bottles of hot chocolate mixing powder, choose from four dreamy-sounding Christmas flavours: salted caramel, peppermint, gingerbread and classic hot chocolate.
The biggest decision is…which one to try first?
—
London Transport Museum shop – ltmuseumshop.co.uk
Friends of the Earth's guide to the best Christmas trees that aren't Christmas trees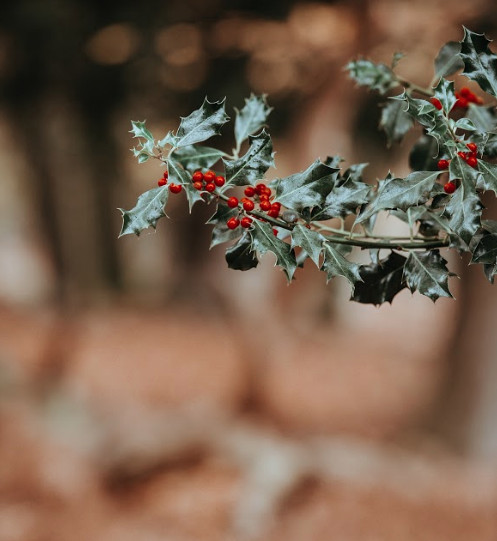 Pic (c) Annie Spratt
Tree species such as spruce and pine are the typical options, being the centre of Christmas decorations since the Victorian times, but by breaking from this tradition you can make a unique Christmas display that does the planet good.
All of the below can be found in containers – ideal for carrying inside come Christmas time, and perfect if you only have a small outdoor space – but will grow best and have more environmental benefits when planted in the ground after Christmas. Outdoor trees need extra care when brought indoors so make sure to give them plenty of water, keep them away from radiators and talk to your local garden centre to get the best tips.
Emi Murphy, campaigner at Friends of the Earth, said:
"We need to double UK tree cover to help the fight against climate breakdown, and your Christmas tree can be part of this! Buying a potted tree with roots lets you grow it outside and use it again year after year, reducing its environmental impact and costing you less. A living tree will also carry on absorbing carbon from the atmosphere for years to come."
Holly
A perfect festive alternative, and by some accounts the original Christmas Tree, Holly is evergreen so will be lively and colourful even in December. Be careful of the spiky leaves though – if you're worried about children or pets you could take some cuttings to use as decorations instead of moving the whole tree indoors.
Yew
Another evergreen option for your alternative Christmas tree. It flowers in February – perfect for adding a splash of nature and colour during the latter part of winter. Its dense growth and red berry-like fruits provide valuable shelter and food for wildlife.
Apple and pear trees
They're not evergreen but buy a container grown apple or pear tree, and you'll be able to treat yourself to homegrown fruit in the autumn, and a beautiful blossom in the spring! They can also provide food and shelter for British wildlife including birds.
Bay tree
Evergreen shrubs that, if you're feeling creative, can be pruned into stunning formal shapes. You can also use the leaves (fresh or dried) in cooking – perfect for that Christmas Day gravy!
Yucca
If you already have an indoor plant why not decorate that come Christmas? Large indoor plants like yucca trees are perfect for bringing nature into your life, and would look fantastic with some Christmas decorations on them!
Alcatel and their Alcatel 1 smartphone.
Alcatel 1 – The Ultimate Gift This Year for Your Grandparents.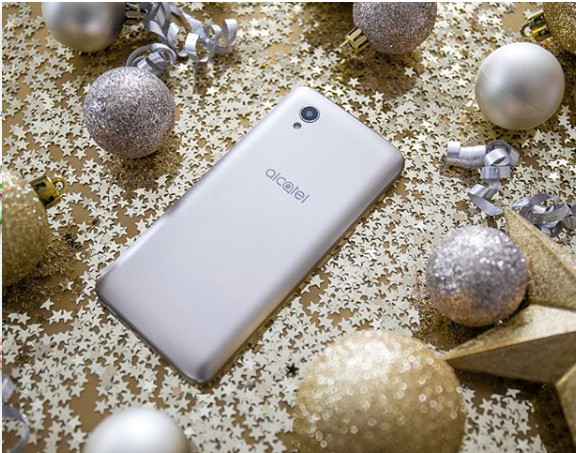 The Alcatel 1 is the perfect step up from a basic handset for your grandparents this Christmas. We understand technology can be intimidating, but the Alcatel 1 has it covered.
Alcatel 1 – only £59.99 from Carphone Warehouse.
The Alcatel 1 is a perfectly simple and easy to use smartphone at a brilliant price. With the Alcatel 1, you can enjoy watching movies on the go thanks to its 5-inch display and impressive 18:9 ratio. The HD quality picture and widescreen view make movies look great, so it's just the ticket for keeping yourself entertained.
The One-Handed mode makes taking photos easier by placing all the camera buttons into the corner of the screen for easy reach.
There's 8GB of storage built-in. But if that's not enough, simply just insert a MicroSD memory card and enjoy up to 128GB more of space for your movies and photos.
It's a much leaner version of Android with no filler apps – just the apps you know and love.
Seven Words, One Planet, available on DVD, Blu-ray and 4K UHD Out 2nd December 2019 RRP £20.42/£25.52/£40.84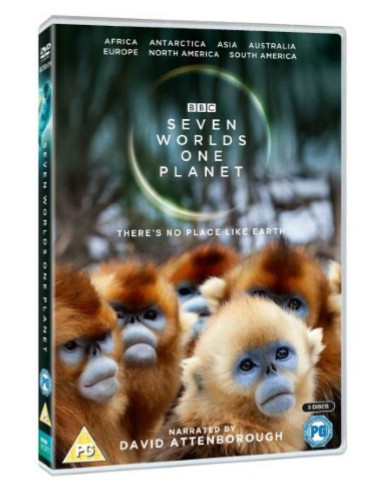 Millions of years ago huge forces ripped apart the Earth's crust creating seven spectacular continents. Over time, each continent developed its own remarkable wildlife.
From the depths of the South American jungles to the frozen peaks of Asia, and from the cities of Europe to the vast plains of Africa – Seven Worlds, One Planet features extraordinary animal behaviour and untold wildlife stories from each continent. We discover how our seven worlds gave rise to the great diversity of life on Earth today, and reveal the challenges now faced by animals in a world shaped by us.
EXTRAS: Highs and Lows of Wildlife Filmmaking |McMurdo – Would you dive below the Antarctic ice? | Fireflies – Behind the scenes in an enchanted forest | Photo Gallery
Good Omens available in DVD, Blu-Ray and Steelbook Out 28th October 2019 RRP £23.48/£28.59/£40.84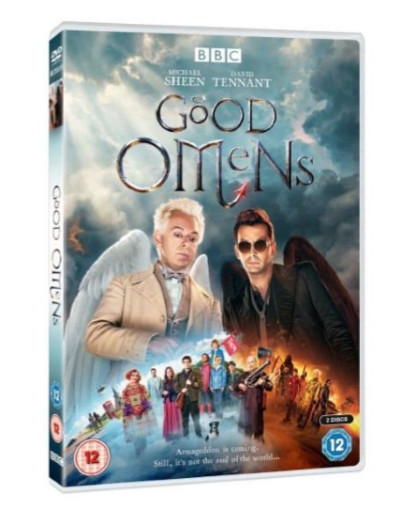 The hit Amazon Prime show starring Michael Sheen and David Tennant, based on the Book by Terry Pratchett and Neil Gaiman is now available on DVD. This release comes packed with bonus content and includes exclusive collectors' art card.
Aziraphale is a fussy angel. Crowley is a loose-living demon. They've both been on Earth for over 6,000 years. During that time they've grown quite fond of it, and, against all odds, each other. But there's a problem – the Antichrist has arrived here on Earth, which means the world will end in flames, if they don't manage to save it. This wildly imaginative and gloriously funny drama follows Aziraphale and Crowley as they join forces in an attempt to find an 11-year-old Antichrist (and his dog) and avert the Apocalypse. Armageddon is coming – but it doesn't have to be the end of the world.
EXTRAS: |Deleted Scenes | Concept Art | Costume Design Gallery | Audio commentaries | The Characters of Good Omens | The World of Good Omens
Tastecard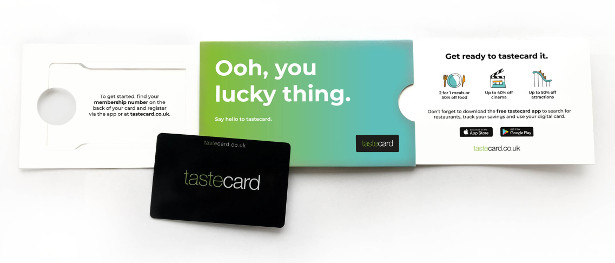 The UK's largest dining club which offers people amazing discounts at cinemas including VUE and Odeon, attractions such a Thorpe park and over 6000+ restaurants.
This perfect gift for foodie lover is £39.99 and can be purchased online at tastecard.co.uk
INSTAGRAM | TWITTER | FACEBOOK | PINTEREST
masqueBAR
Gold Gift Set, £10, ASOS
Because Christmas was made for luxury. This fabulously golden gift set contains ; Gold Peel Off Mask, Gold Foil Peel Off Mask Pod, Gold Foil Calming Sheet Mask, Gold Hydrogel Eye Mask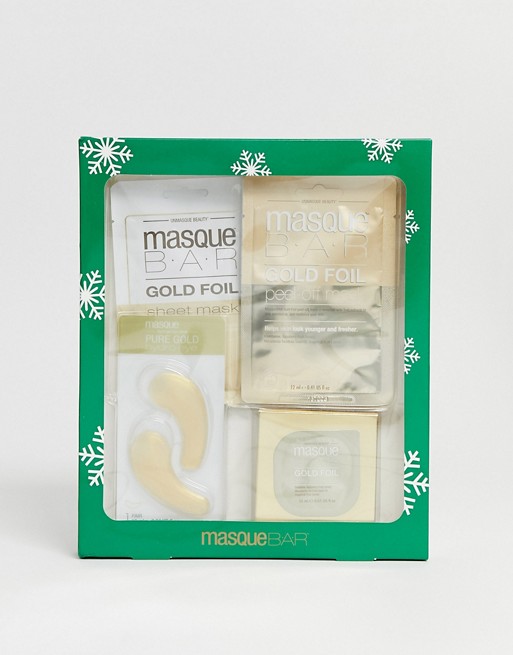 masqueBAR
Pretty Animalz Reindeer Sheet Mask, £4, ASOS, PrettyLittleThing & Skinny Dip
The perfect stocking filler to provide your skin with some intense hydration. With witch hazel and fruit extracts help to calm the skin.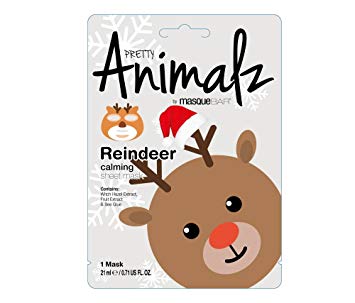 A Saucy Christmas from Dr Will's
FACEBOOK | TWITTER | INSTAGRAM
Make this Christmas the sauciest yet, courtesy of London based condiments company, Dr Will's. Their award winning range of sauces makes for the perfect stocking filler for health conscious foodies. Dr Will's is the first sauce company to make all natural sauces sweetened with dates, and they're working hard to redefine condiments through their championing of natural ingredients and refusal to use additives.
The range of sauces includes the ketchups: Tomato Ketchup, Beetroot Ketchup and BBQ Sauce. They are all free from refined sugars and sweetened naturally using two dates per bottle. The mayonnaise range includes: Classic Mayonnaise, Spicy Mayonnaise and Avocado Oil Mayonnaise, all made using British rapeseed oil and apple cider vinegar. They have just launched their brand new Vegan Mayonnaise, made with rich cold pressed Yorkshire rapeseed oil.
Hidden sugars are now struggling to remain hidden, with consumers becoming increasingly aware of the dangers of too much sugar. The World Health Organisation now advises adults to consume a maximum of 25g, or six teaspoons per day.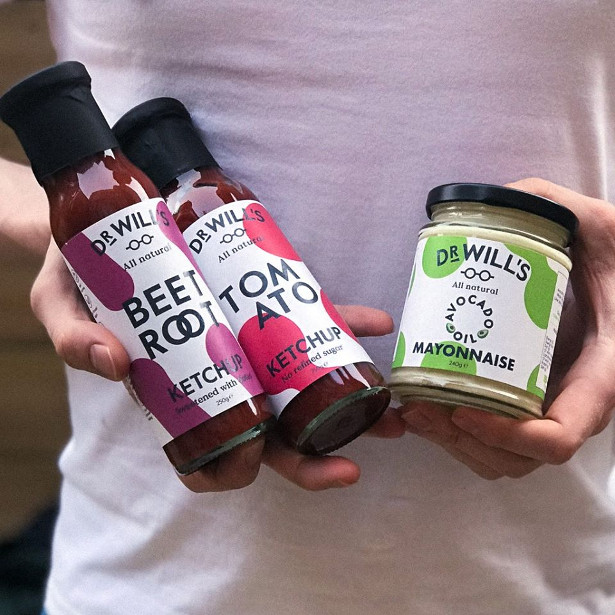 Shocked that a decent dollop of normal ketchup contains around two teaspoons of sugar – a third of the daily maximum advised – the founders decided to develop a new range of sauces themselves. Dr Will's, with no added sugars, no sweeteners, no preservatives and nothing artificial, was born.
With a huge rise in fitness and health focused presents, Dr Will's has a range of treats that will be sure to please. Pop a couple in your loved ones' stockings this December for the ultimate Christmas treat.
A Saucy Christmas from Dr Will's
Tomato Ketchup: An all natural, vibrant and fruity tomato ketchup, which contains only naturally occurring sugars and doesn't compromise on flavour.
Beetroot Ketchup: An all natural, tangy and earthy beetroot ketchup. All the sweetness comes from juicy tomatoes, gooey dates and perfectly ripe beetroots.
BBQ Sauce: An all natural, smokey and moreish BBQ Sauce, made with red peppers, naturally smoked water and never any refined sugar!
Classic Mayonnaise: Made with free range egg yolks, British rapeseed oil and apple cider vinegar, this classic mayonnaise is bursting with flavour and rounded off with the juice from zesty lemons.
Spicy Mayonnaise: Made with free range egg yolks, British rapeseed oil and apple cider vinegar, this mayonnaise has a subtle but fiery kick from the fresh chillies, which intensify with age in the jar.
Avocado Oil Mayonnaise: Made with free range egg yolks, rich avocado oil and apple cider vinegar, this mayonnaise is bursting with health benefits – it contains the goodness of 10 avocados per jar!
Vegan Mayonnaise: Made with cold pressed Yorkshire rapeseed oil, organic soy beans and zingy lemon – an egg free mayo that's packed with flavour.
Stockists: Ocado, Amazon, Holland & Barrett RRP: £3.50 per unit, Avocado Oil Mayonnaise: £5.99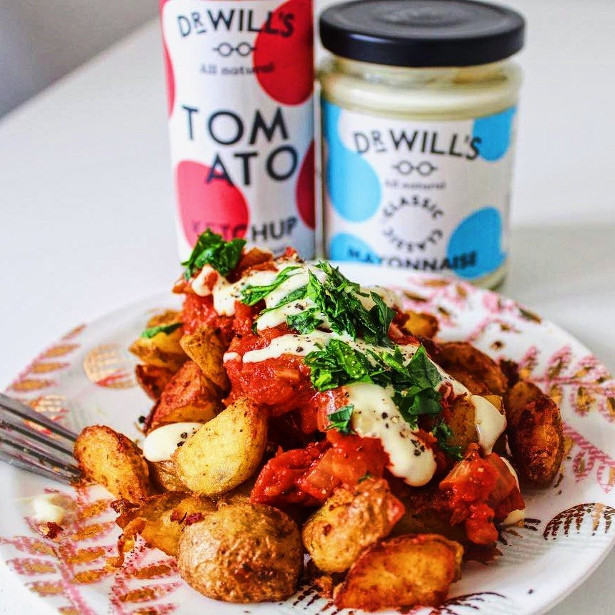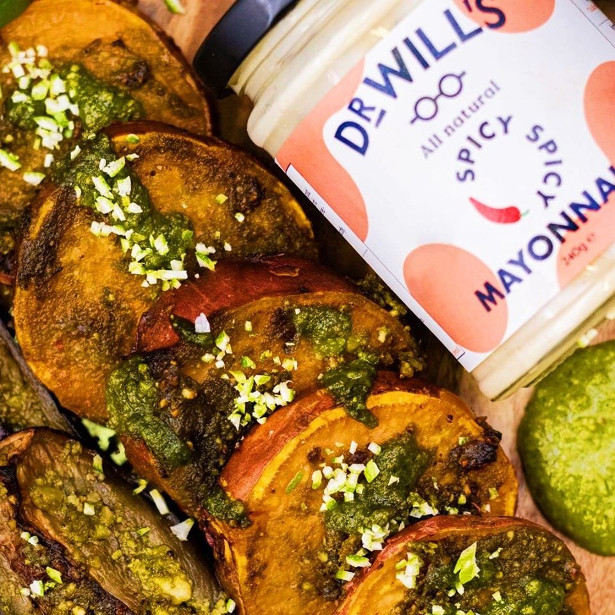 Check out the Float'n Thang! It's changing and improving the way people interact in and around water. It's a luxury, multi-purpose flotation device that would make a great gift for all ages, any time of the year!
USA's 1st Multi-Use Personal Flotation Device. One Thang Does it All!
Fitness, Fun, Flotation in One – Other devices only float you in one position. One Thang floats you in 7 fun positions, such as…
Saddle Float
Hammack Float,
Lounge Float,
Amazing back float.
Under the arm float and more.
Fun under the arm float with your favorite beverage holders in place is the most popular. Get your group together and GET FLOAT'N !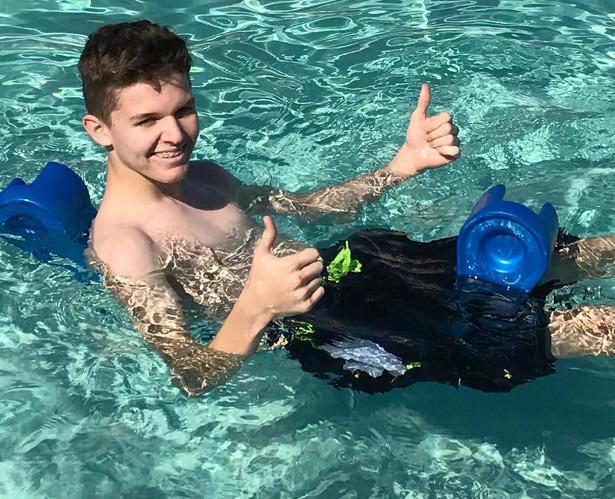 It can be used in lakes, pools, oceans, hot tubs, aquatic centers for therapy, or in your office chair at home for back support. SEE THE ALL INCLUSIVE FLOAT'N THANG LINK HERE:
Sold on Amazon and on www.floatnthang.com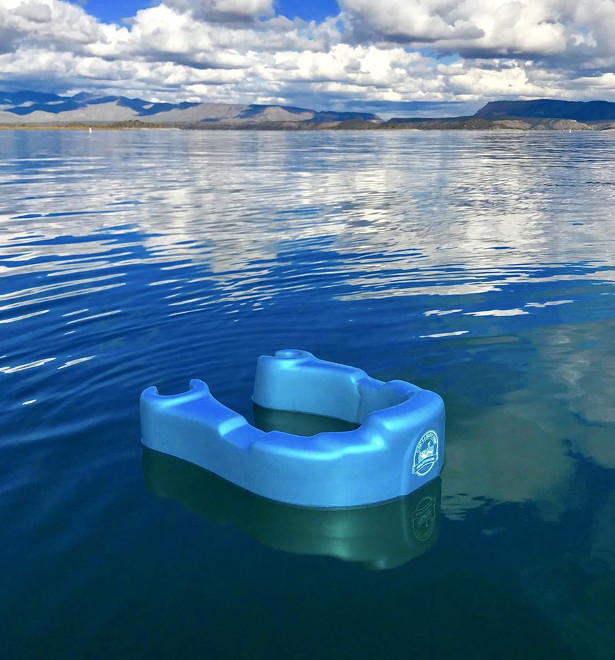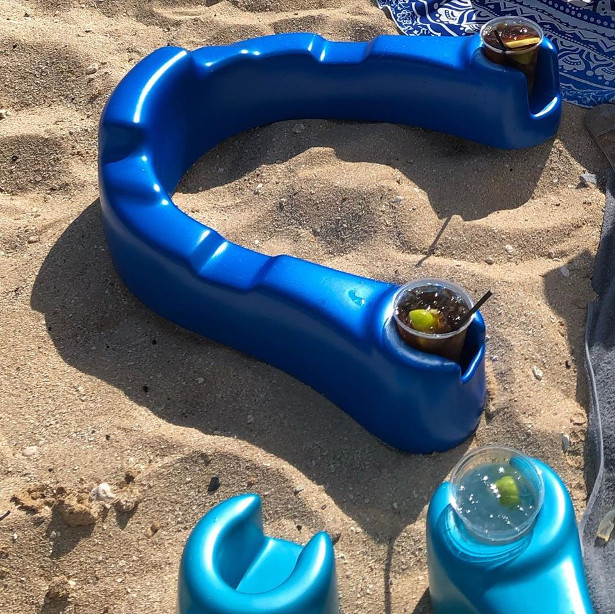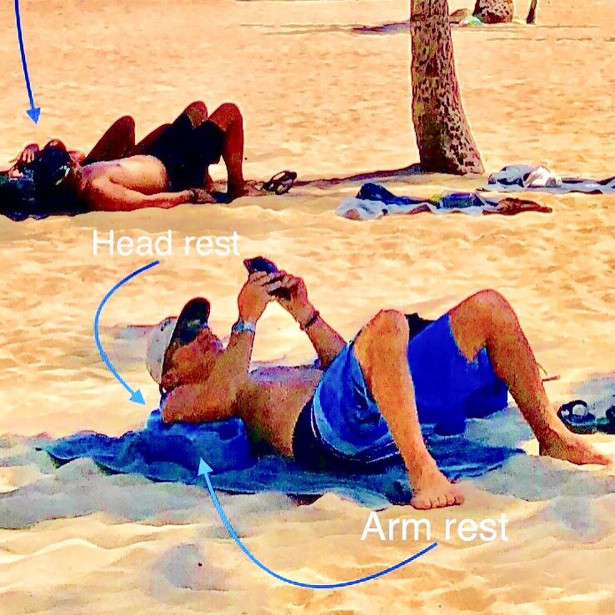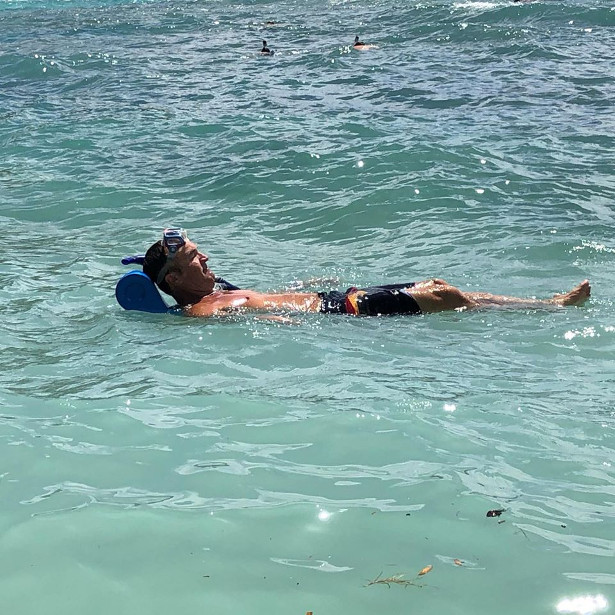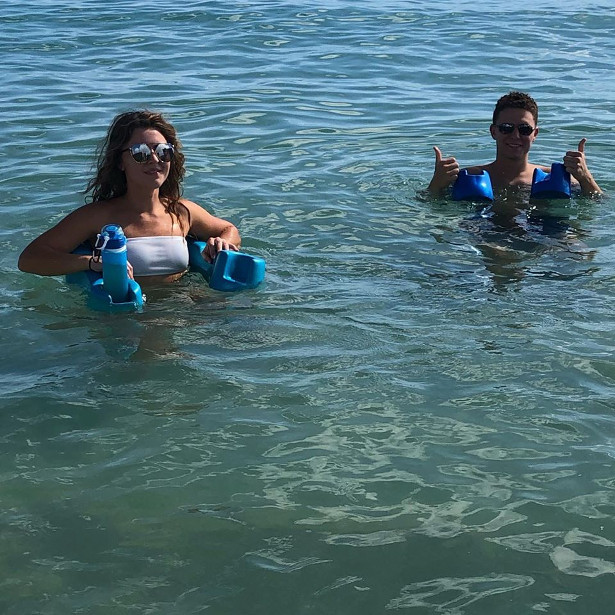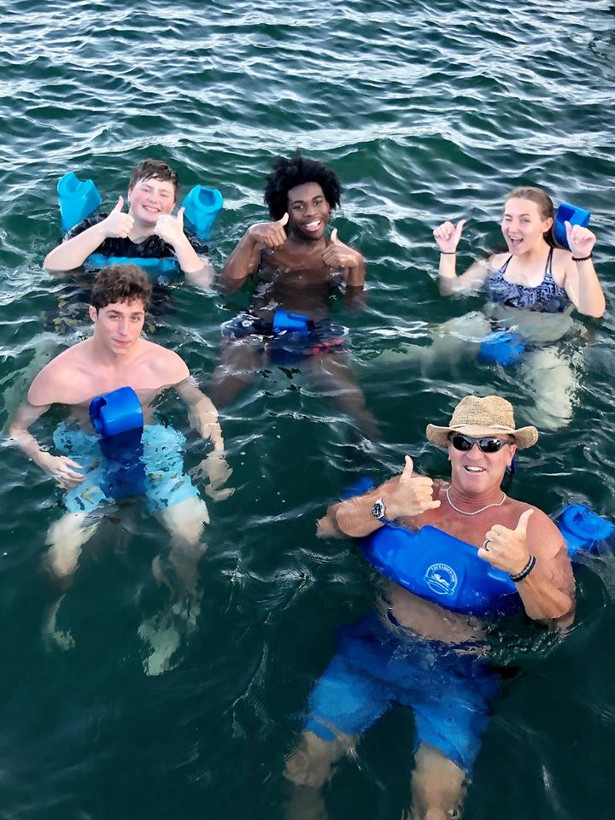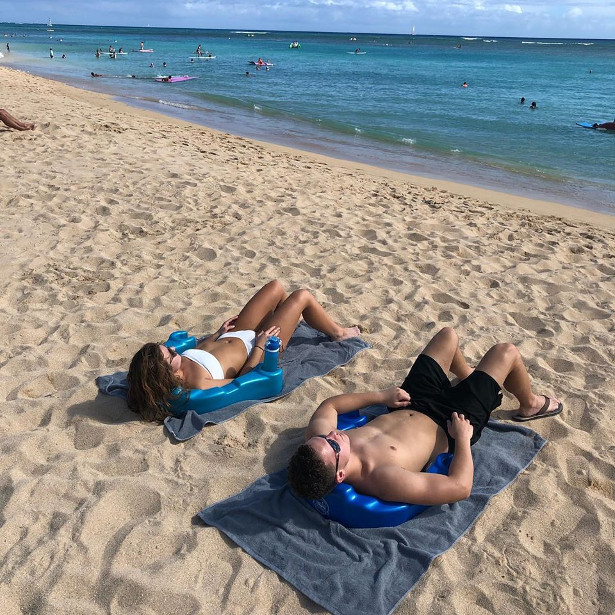 Once Upon a Time in Birmingham to light up
Bullring & Grand Central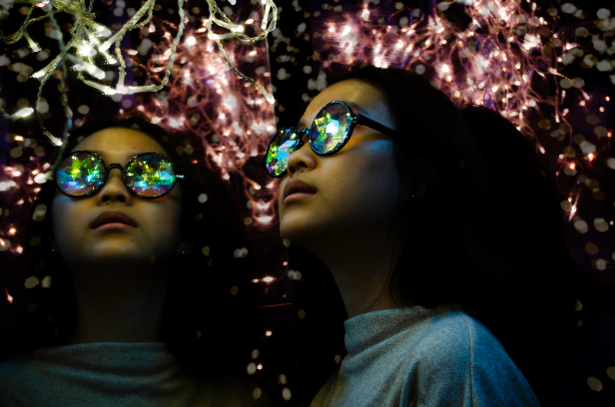 World Premiere of festive pop-up turns on in Birmingham
Installation to feature 88,000 fairy lights, more than 9km in length, enough to reach the top of Everest
More Christmas lights per square foot than any site in Britain
Tea parlour to serve the world's first crystal clear Christmas puddings
Visitors to Birmingham will be able to journey to the centre of the fairy light with Once Upon A Time In Birmingham, Bompas & Parr's festive tea parlour and party bar, which is opening in Hammerson's flagship destination, Bullring & Grand Central on 14th November 2019.
The Christmas installation features 88,000 fairy lights, over 9km of illumination, as well as a host of mirrors in a grand, sparkling interior. The merry and bright installation will not only be illuminating, but also delicious, with a menu designed to glow and sparkle.
What is it like to be inside a fairy light?
After venturing down a pulsating electric cable, guests will emerge into a tea parlour and cocktail bar, decked out like the imagined interior of a fairy light. This immersive space will feature:
LED-eyed portraits of the heroes of electricity: Faraday, Volta, Hertz, Ampère, Ohm, Franklin, Swan and others
Views of St Martin in the Bullring, a neo-gothic church seen through jewel-like iridescent dichroic film
iLOOminated bathrooms – even the toilets will glow
Carol-oke and sporadic Christmas games hosted by Mr Sprinkles and Glowstick
Light desserts
Once Upon a Time in Birmingham will serve drinks that glow, sparkle, and change colour, allowing guests to experience the tastes and smells of Christmas in the most brilliant way. In a world first, it will also offer crystal clear Christmas puddings that refract light like a prism – a magical twist on a festive staple.
Harry Parr, director of Bompas & Parr said: "We are aiming to turn Once Upon a Time in Birmingham into one of the most festive places on the planet, an ode to the fairy light. The only thing I'm worried about is all the lights getting in a tangle – with over 9km of strings it'll be a real challenge to unravel! Come revel with us this winter and lighten your spirits!"
Stephanie Lacey, General Manager at Bullring & Grand Central, said: "Once Upon a Time in Birmingham will be a truly immersive experience that is not to be missed. At Bullring & Grand Central, we've got a great track record of putting on events that amaze and delight, and this will be no different. Birmingham has never seen anything like this before."
Reservations can be made at http://bompasandparr.com; walk-ups are also possible but booking is recommended to avoid a party on the kerb!
Date: 14th November to 23rd December
Event Address: Once Upon A Time in Birmingham (site of former Jamie's Italian), Middle Mall, Birmingham B5 4BE, England
Prices: £5 daytime entry, £6 evening entry, £12.50 Christmas High Tea.
LAST MINUTE CHRISTMAS GIFTS WITH iFLY
Save up to 55% off iFLY Christmas Gift Experiences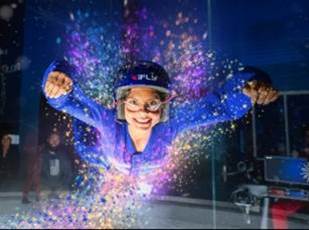 Forget the festive socks, outdated cufflinks and predictable pyjamas and give your friends and family the ultimate thrill this Christmas at iFLY Indoor Skydiving. As experience gifts look to be more popular than ever this year, make sure you give a gift that will long be remembered by one and all. With iFLY packages starting from £29.99 per person, you'll even be able to give without breaking the bank.
iFLY Indoor Skydiving is ideal for those looking to experience the buzz of freefall that you'd get from jumping out of a plane, what's more it's accessible for all the family, from ages 3 to 103! Float on a smooth cushion of air in a vertical wind tunnel as you enjoy a feeling of exhilarating weightlessness.
Blow your loved ones away this Christmas, with individual Kick-Start flight packages for one person, from £29.99, or treat two people to the experience from £49.99 – an ideal treat for couples, or for you and your best pal.
iFLY Indoor Skydiving welcomes all abilities, from first time flyers, to those that are more experienced. Vouchers can be redeemed at any of the three tunnels based across the UK in Milton Keynes, Basingstoke and Manchester. Buy gift experiences online by visiting the iFLY website, iflyworld.co.uk/gifts, or contact the iFLY Customer Service Team on 0845 331 6549.
CBD, it kind of sums up 2019, alongside Zara spotted dresses and Veja trainers!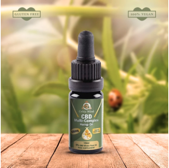 If you're looking to feature CBD oils, supplements or powders – yes, you can actually use CBD to cook with (We actually has CBD roast potatoes at a dinner the other night!)
Multi-Complex Hemp CBD Oil – 10ml 5%/500MG
£25.79
Hemp CBD Capsules
£68.77
Hemp CBD Powder
£60.18
Gear up for Christmas with the must-have gifts from Audi
Christmas is fast approaching and the elves are starting to load Santa's trusty sleigh with cutting-edge Audi cars to go under the tree…
First and foremost, this season's must-have gift is for those with legs not yet long enough to reach the pedals. Any young driver will be thrilled to unwrap the Audi Junior quattro Pikes Peak ride-on car.
The mini racer is a true representation of the quattro DNA, featuring all you'd expect from an Audi – touch-sensitive on/off switch with indicator LED, battery-operated front and rear lights and, to complete the look, a decal kit in the legendary Audi Sport quattro S1 Pikes Peak design of 1987.
When it comes to the rest of the family, an Audi key fob can fit under the tree even if the car can't. From the subcompact A1 to the thrilling R8, Audi has a model to suit every taste.
For the new driver, the all-new Audi A1 city carver is the ideal first car. With unique design elements, characterful engine options and a compact footprint, the five-door model is made to effortlessly navigate the hustle and bustle of the urban jungle.
For the family person, the Audi SQ8 TDI is the perfect model. Seating five and brimming with the latest Audi technology, the SQ8 is powered by a 4.0-litre biturbo V8 engine that can claim to be the most powerful diesel on the European market.
For the electrically savvy, the Audi e-tron is the first all-electric car from the brand with the four rings. A five-door SUV, it is the latest manifestation of the 'Vorsprung durch Technik' philosophy – elegant, powerful and capable of fast charging to 80 percent in around 30 minutes*, with a driving range of up to 237 miles.
And finally, for the thrill seekers, an Audi R8. A model that combines the breathtaking performance of a supercar with genuine everyday usability, the R8 is sure to fill even any driver with festive cheer.
Click here to order an Audi Junior quattro Pikes Peak MY 18 white, priced at £155
store.audi.co.uk/audi-junior-quattro-pikes-peak-my-18-white.html
To build the dream Audi model, follow this link
www.audi.co.uk/models.html
GREGGS REVEALS TASTY NEW CHRISTMAS MENU FOR 2019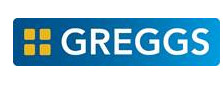 The Festive Bake is back. And so are Pigs Under Blanket Baguettes, Christmas Lunch Soup and many more Greggs' seasonal favourites. And to make Christmas 2019 even more appetising, we've added plenty of new sweet treats to lift your festive spirits from Chocolate Tiffin and Sweet Mince Pies and Penguin Biscuits… enjoy!
For allergen information please visit www.greggs.co.uk/nutrition which is updated as products launch.
Available from Thursday 7 November
Festive Bake
From £1.55
453 calories
The all-time festive favourite pastry is back! Enjoy succulent pieces of chicken breast, sage & onion stuffing and sweetcure bacon in a creamy sage and cranberry sauce. All encased in golden puff pastry with a crunchy crumb topping.
Sweet Mince Pies
From 50p each / 6 for £1.75 (1 pack) / 12 for £3 (2 packs)
281 calories each
Nothing says Christmas quite like a traditional mince pie. Tuck into a deliciously crumbly shortcrust pastry, filled with sweet mincemeat made from vine fruits, Bramley apple,
candied orange and lemon peel. These are vegan friendly too!
Pigs in Blankets (selected shops only)
From £2.25
325 calories
Is it even Christmas without these festive favourites? Tuck into a tub of succulent pork sausages wrapped in smoked streaky bacon.
Christmas Lunch Sandwich
From £2.75
497 calories
Enjoy a classic Christmas sandwich complete with delicious sliced turkey breast with pork, sage & onion stuffing, sweetcure bacon, fresh salad leaves with a cranberry and port sauce and mayonnaise on malted bread.
Pigs Under Blanket Baguette
From £3.00
583 calories
Made up of some of our favourite festive ingredients, this quirky take on a classic is a baguette filled with succulent pork sausages, sweetcure bacon, pork, sage and onion stuffing with a cranberry and port sauce.
Christmas Lunch Soup
From £1.90
159 calories (Balanced Choice, Gluten Free, 1 of your 5
a day)
Enjoy all the traditional Christmas dinner favourites in a heart-warming soup, made with smoked bacon, chicken, turkey, sage & onion stuffing, pork sausage, vegetables, herbs and spices.
Salted Caramel Latte
From £2.75
223 calories (12oz), 248 calories (16oz)
A deliciously sweet treat to brighten up dark wintery days – made with freshly ground Fairtrade coffee, milk with a salted caramel flavour syrup and topped with cream and a yummy shortbread crumb.
Mint Mocha
From £2.20
346 calories (12oz)
Try a minty twist on your morning coffee with a tasty mix of freshly ground Fairtrade coffee, milk and hot chocolate flavoured drink, with mint flavoured syrup and topped with cream and sugar sprinkles.
Mint Hot Chocolate
From £2.75
334 calories (12oz)
Warm up this winter with a hot chocolate flavoured drink made with milk, mint flavoured syrup, topped with cream and sugar sprinkles.
Available from Thursday 14 November
Christmas Tiffin Bites
From £1.50 (6 pack)
92 calories per serving
These little bites of chocolatey perfection make a fabulous festive indulgence. Pieces of biscuit, shortbread and sultanas are enveloped in a Belgian dark chocolate and topped with Belgian milk chocolate.
Christmas Shortbread Bites
From £2.25
95 calories a piece
Mini shortbreads topped with caramel sauce, Belgian Milk Chocolate and finished with a gold coloured decoration to add sparkle to your displays at Christmas.
Available from Monday 18 November
Christmas Tree Biscuit
From 85p
174 calories per serving
A deliciously moreish ginger biscuit covered in Belgian Milk chocolate and decorated with sugar ball sprinkles and a sugar paste star.
Christmas Cake Slice
From £2.75
417 calories per serving
Who could resist a little slice of Christmas on-the-go? This rich, festive fruit cake boasts delicious ground almonds and is topped with almond marzipan, apricot jam and white icing.
Christmas Ring Bun
From 85p each or 4 for £2.75 (1 pack)
213 calories per serving
A favourite with Greggs customers every year, these vanilla flavoured fairy buns are decorated with not just fondant icing but are hand finished with sugar sprinkles and a festive novelty ring.
(Toys/decorations are non-edible, unsuitable for children under 36 months due to choking hazard).
Christmas Novelty Biscuit
From 85p
196 calories per serving
Greggs' delicious star-shaped caramel biscuits are coated in smooth Belgian milk chocolate and topped with yummy sprinkles – a real star of wonder for Christmas 2019!
Penguin Biscuit
From £1.50 (2 pack)
199 calories per serving
Thaw out from the artic temperatures this festive season and treat yourself to a penguin shaped caramel flavour biscuit coated with scrummy Belgian milk chocolate. The crunchy biscuit-y snack makes the perfect accompaniment to your Greggs coffee.
Crown Prince Alexander & Crown Princess Katherine Of Serbia
Host the LIFELINE Annual Benefit Luncheon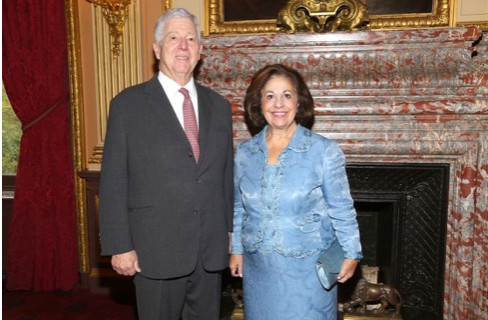 At The Metropolitan Club
Crown Prince Alexander of Serbia, Crown Princess Katherine of Serbia ©Patrick McMullan
Lifeline organized, and Crown Prince Alexander and Crown Princess Katherine Of Serbia hosted the Annual Benefit Luncheon 2019 at the Metropolitan Club at 1 East 60th Street in New York City In aid of children's hospitals in Serbia. Lifeline Humanitarian Organization is an international effort founded in 1993 as an urgent response to the tragic situation in the former Yugoslavia, which was afflicted by conflict and sanctions. The goal of Lifeline is to reduce and relieve the suffering of physically and mentally disabled children, orphans, the elderly as well as to improve medical facilities in the country.
Guests at the luncheon were welcomed by New York Vice President and Co-Chairman Cheri Kaufman. The attendees enjoy the music and the performance of multifaceted, lyric soprano Barbara Grizer and an award recipient of American- Israel Cultural Foundation Dror Baitel. Thanks to a donation of Vineyard Brands, guests also had a chance to try red wines Côte du Rhône Blanc and Rouge from Famille Perrin.
HRH Crown Prince Alexander addressed the guests at the luncheon and then HRH Crown Princess Katherine thanked her husband, and everyone involved with the Lifeline Foundation, "My humanitarian efforts for Serbia started 26 years ago by providing medical equipment for the University Children Hospital in Belgrade. Children, their health and their well-being are in the very core of all my humanitarian activities, as well as the activities of my foundation in Belgrade and all Lifeline humanitarian organizations whose patron I am. There is a very difficult situation with children's hospitals in Serbia and they need to be equipped properly, much better than now, in order for our doctors and nurses to provide appropriate care for our sick children."
HRH Crown Princess Katherine then invited Dr. Harvey Karp, famous pediatrician and the author of parenting book The Happiest Baby on the Block, to join her on the stage and continue the talk about the importance of helping children in Serbia. Humanitarian auction items were donated such as handmade clothing and footwear, paintings and portraits.
Notable attendees included: Patron HRH Crown Princess Katherine of Serbia and Crown Prince Alexander, HE Ms. Olgica Vlacic, Consul at the Consulate of the General Republic of Serbia in New York and Mrs. Nevena Toaso, Team Leader of Communications, Innovation and Partnerships at the United Nations. Their Royal Highnesses were graced by the presence of His Grace the Right Reverend Irinej Bishop of Eastern America the Serbian Orthodox Church. Rushka Bergman, an artist, film director and contributing fashion editor for Vogue Italia, Katarina Radivojevic, famous Serbian actress, Tijana Ibrahimovic, TV personality, Kiki Kennedy, Katherine LeFrak and Harrison LeFrak, as well as the Lifeline New York Board members: Mr. David Hryck, Chairman, Mrs. Susan Gutfreund, Vice President, Mrs. Cheri Kaufman, Vice President, Mr. Slobodan Bekvalac, Mrs. Dragana Djuknic, Mr. Anthony Hayes, Mrs. Ann Conry, Mrs. Bojana Jankovic Weatherly, Mr. Peter Pizzino and representatives of Mr. Kyle Wool, Maria Fishel, and Sharon Bush.
Lifeline's Board of Directors includes David Hryck (President), Cheri Kaufman (Vice President), Slobodan Bekvalac, Dragana Djuknic, Susan Gutfreund, Kyle Wool, Bojana Jankovic Weatherly, Anthony Hayes, and Ann Conry.
Novelty handmade jewelry company
COACH GIFTS
gutsygoodness.com/pages/sports-coach-gifts
Book > Joe Schmidt's Ordinary Joe.
In the Autumn of 2010, a little-known New Zealander took over as head coach at Leinster.  He had never been in charge of a professional team.  After Leinster lost three of their first four games, a prominent Irish rugby pundit speculated that Schmidt  had 'lost the dressing room'.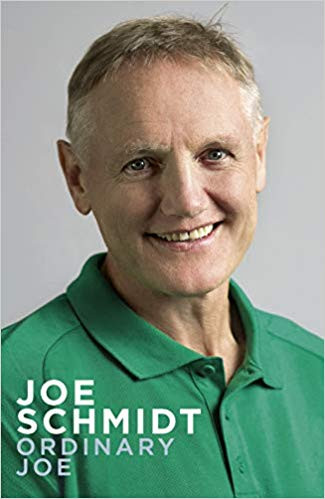 Nine years on, Joe Schmidt has stepped down as Ireland coach having achieved success on a scale never before seen in Irish rugby. Two Heineken Cups in three seasons with Leinster.  Three Six Nations championships in six seasons with Ireland, including the Grand Slam in 2018.  And a host of firsts: the first Irish victory in South Africa; the first Irish defeat of the All Blacks, and then a second; and Ireland's first number 1 world ranking. Along the way, Schmidt became a byword for precision and focus in coaching, remarkable attention to detail and the highest of standards.
But who is Joe Schmidt? In Ordinary Joe, Schmidt tells the story of his life and influences: the experiences and management ideas that made him the coach, and the man, that he is today.  And his diaries of the 2018 Grand Slam and 2019 Rugby World Cup provide a brilliantly intimate insight into the stresses and joys of coaching a national team in victory and defeat.  Ordinary Joe reveals an ordinary man who has helped his teams to achieve extraordinary things.
Michael McLoughlin, Publisher, Penguin Ireland said… 'It is a real honour to publish Joe Schmidt's book. We are particularly pleased that Joe has written it himself over the past couple of years. We think it gives real insight into the man behind the public image.  Joe Schmidt has done more for Irish rugby than any other single coach and it is a legacy that will prevail.'
Joe Schmidt said… 'I was hesitant about putting my memories and thoughts into words but was encouraged to do so by a number of people close to me. I'm an accidental coach and feel incredibly lucky to have worked alongside great people and to have had the opportunities that I've had. Coaching in New Zealand, France and Ireland has been both challenging and rewarding, but the support from everyone and particularly the fans has been phenomenal. It is something I really appreciate.'