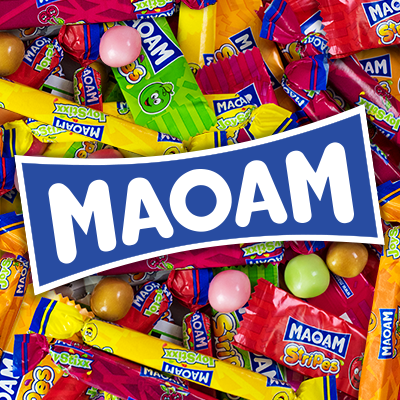 RED, WHITE & CHEW WITH NEW MAOAM GREAT BRITISH EDITION PINBALLS!
MAOAM is celebrating Britain's love of sweet treats and delicious great British flavours with its new limited edition Red, White and Blue Pinballs.
The new themed pack includes a tasty combination of fruity flavours; MAOAM favourites raspberry and orange join tongue tingling rhuberry, a mouth-watering blend of sour rhubarb and sweet strawberry.
Each chew is bursting with MAOAM's iconic zingly, tingly centre and is sure to create the ultimate chew experience for fans this summer.
Perfect for sharing with friends and family, limited edition MAOAM Pinballs are on shelf now.
For all the latest MAOAM news visit MAOAM UK on Facebook page and follow @OfficialMAOAM on Twitter.