Craft Gin Club serves up some gin-spiration for the British public this summer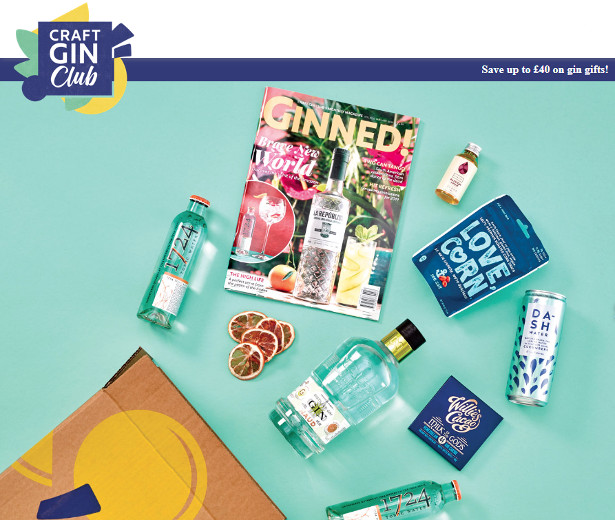 ● Discovering what's hot on the gin agenda this summer, Craft Gin Club speaks to 600,000 gin
enthusiasts
● Top garnish for a G&T? It's currently lemon, but this summer, gin enthusiasts want to experiment
more
● We're so confident mixing up G&Ts, 74% reveal they can make a better one at home than the local bar
● Now we're cooking with gin – gin enthusiasts will be experimenting with gin as an ingredient in their
summer recipes
With summer and peak gin season fast approaching; the experts at Craft Gin Club have released research from
600,000 gin-lovers across the UK, showing just how devoted we are to Britain's most popular spirit.
With 66% of the nation revealing they have five or more bottles of gin at home, the gin boom shows no signs of
stopping this summer. Jon Hulme, co-founder of Craft Gin Club, said: "Gin fans are fast becoming connoisseurs
with a vast knowledge and confidence in their ability to choose and serve the perfect G&T. Our members are so
creative and open-minded when it comes to our monthly recommendations, it's amazing to see them recreating
different cocktails with each box."
The company has recently seen a huge surge in new signups, bringing them to a grand total of 52k members in
time for the summer months. "It is such a key season for at-home drinking," continued Jon. "The sustained
enthusiasm we see from our members makes it clear that gin is still top of the menu for a large proportion of
UK consumers.""
A nation of taste makers
With 74% of the nation revealing they can create the perfect G&T at home, the explosion of new flavours and
appetite for more experimentation is on the up this year. Craft Gin Club data shows that, whilst there's
competition for the humble lemon, this summer the UK will move towards a wedge of pink grapefruit (38%) as
their preferred garnish. Just less than half of the survey participants (46%) said lemon, lime or cucumber still
make up their favourite garnishes, with 91% of gin drinkers revealing they love to spend time experimenting
with less obvious garnish choices.
Top 10 experimental garnish flavours set to be hot this summer:
Mint
Rhubarb
Foraged berries
Cinnamon sticks
Fresh chilli
Popping candy
Dried banana slices
Coffee crust
Activated charcoal powder
Cherry tomatoes
Summer Style Gin
With the trend for experimental serves filtering down from top mixologists to people's homes, Craft Gin Club
has devised the perfect summer gin serve: Gluggle Jug Punch. For the month of June, Craft Gin Club members
will receive a bottle of Gluggle Jug Gin, crafted in collaboration with craft distiller Nelson's Gin and Wade
Ceramics. Members will receive all the necessary ingredients to create the Gluggle Jug Punch, including a special
Strawberry & Basil Summer Cup syrup, which the club has developed in partnership with Sunday Brunch regular
and World of Zing founder Pritesh Mody.
Clementine Beach, Craft Gin Club's resident gin expert said: "Gin has always been a perfect canvas for innovative
flavours and exciting new drinks. As distillers have become more experimental with their recipe creation and
methods of distillation, so have the drinkers. Even a 'classic' G&T now comes with a multitude of choice and
variety. We wanted to create a cocktail that captures the essence of the British summertime, tapping into
innovative flavours and garnishes that create the ultimate gin serve."
Gluggle Jug Punch
Ingredients (serves 4)
150ml London Dry Gin
50ml Summer Cup syrup (available to repurchase on Craft Gin Club's members store launching later this month)
Lemonade to top up
Fresh fruit – strawberries, oranges, cucumber and mint
Cubed ice
Method
Add ice to a punch bowl (or a gluggle jug if you're feeling fancy). Pour over the gin and summer cup syrup. Top
up with lemonade and garnish with chopped fruit.
The perfect ratio for a gin and tonic
The nation's gin aficionados have also spoken on the controversial subject of "the perfect G&T". According to
over 45,000 Craft Gin Club members, the formula for the perfect serve is:
● 1 balloon glass – Over 8/10 (82%) opt for a balloon glass over any other glassware
● 1 third gin, 2 thirds tonic – Although almost 10% prefer a 50:50 ratio
● 1 slice of lime to garnish – Lime came out trumps as the top garnish choice with grapefruit coming in
close second. The majority prefer to freeze garnishes before adding it to their G&T. Gin drinkers prefer
not to squeeze or twist their garnish but simply add into their glass
● 4 ice cubes – Over 1/2 (53%) said 4 ice cubes is the perfect amount
● 4 stirs to provide the ultimate chilled G&T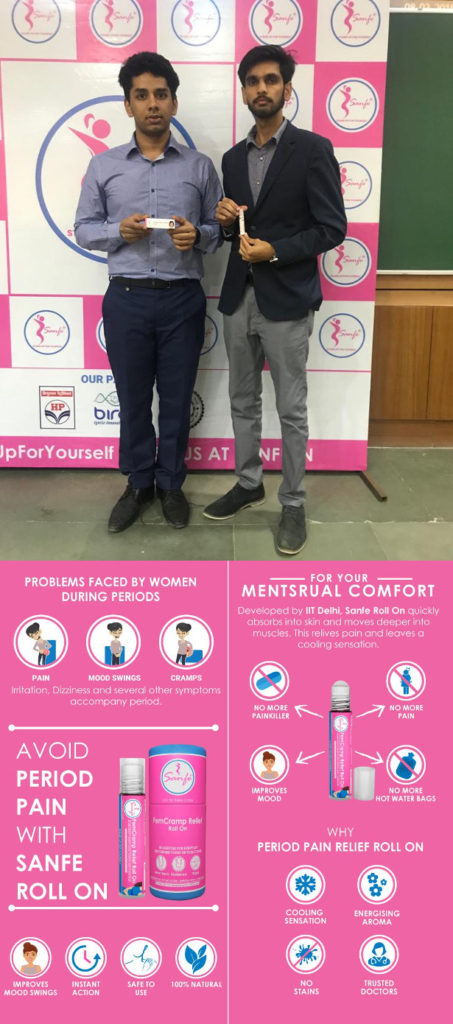 elho
Loft Urban Green Wall Rack: RRP £14.29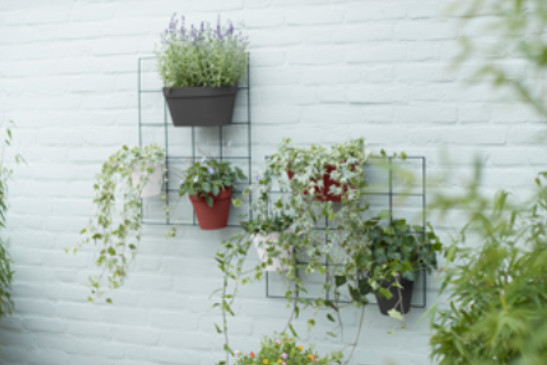 Don't have much outdoor space but still looking to create an urban jungle? The elho loft urban green wall is a playful, customisable vertical garden that lets you create your very own, personalised living wall. Hook plant pots in different sizes and colours to the black wire wall grid and fill the pots with your favourite plants and flowers. These wall planters are perfect for growing herbs or tropical hanging plants.
HERE'S WHY YOUR GYM IS BUSIER IN SUMMER THAN IN JANUARY

British adults more likely to exercise in the summer than any other time of the year
1 in 2 are motivated by summer holidays
1 in 5 are being motivated by friends' weddings
Brits are more likely to hit the gym over summer than any other time of year – including January – according to new research.
A survey of 1,000 UK adults by Total Fitness reveals June is the most popular month for working out, with 70% of the UK population saying they are more likely to exercise regularly in this month.
This is more than any other month in the year – including January, despite 49% of the UK population saying they start the year with fitness and exercise related new year's resolutions.*
For more than 1 in 2 (51%), they are more likely to exercise in the warmer months to lose weight before a summer holiday.
While 1 in 5 (20%) say they would be more likely to exercise in preparation for a friend or relative's wedding, so that they look their best for the photos.
As well as these motivating factors, June is also likely to present fewer barriers to exercise, with cold weather (40%) and having less daylight in the evening (21%) being two of the top aspects that put respondents off exercising.
Paul McNicholas, Operations Director at Total Fitness says: "We always see a spike in membership usage in January when many kick off the new year with good intentions, but summer is the time that members renew their focus in readiness for their summer holidays."
"It's encouraging to see that Brits are using the start of the summer season as an opportunity to up their fitness plans in order to look and feel their best, and we hope that many use this motivation to continue with longer term exercise plans throughout the rest of the year."
*According to the Decathlon Activity Index, January 2019.
Toddler-Sized Tea Time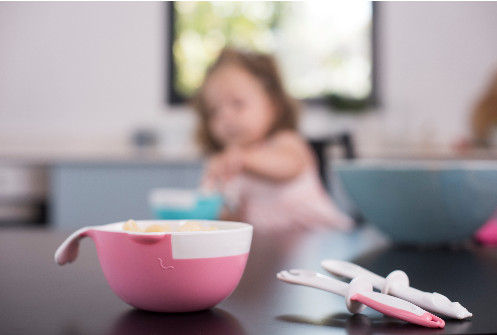 When it's time for your little one to start feeding themselves, introduce the Baby To Love Meal Set into their tea time to help gain some autonomy and offer new learning types during meal time.
Comprising of a subtle nod to the animal kingdom including a whale shaped bowl, a penguin fork and a polar bear spoon helps entertain and encourage your little one to eat. Thanks to its manageable, small handle, little one's can easily grasp the bowl. Meanwhile the spoon and fork which accompanies the set are designed with a safe guard which allows easy handling and limits the risk of your baby getting dirty. The Baby Meal Set (Pink Whale, Blue Whale) is available to buy online for £14.95 from BabyToLove.
As the months go by and your baby gets stronger, learning to coordinate their movements, each child evolves at there own rhythm but on average, a baby can hold their spoon at around 10 months, drink in a baby cup from around 1 year and feed themselves from around 18 – 24 months.
With that in mind Baby To Love recommends taking two spoons, one for them and one for you. Let your baby attempt to bring the food to his mouth, then feed them with your spoon – saving time without causing frustration. Next up putting the food in a bowl with a handle that baby can grab, with specially designed baby cutlery makes things a lot easier, we couldn't recommend the Baby Meal Set from Baby To Love enough. Then ensure your baby is sat at an appropriate height for eating, we suggest the EasyUp Baby Booster, (£29.95 from BabyToLove) so they can feel involved comfortably eating with the rest of the family. Then relax and be patient, it could get messy, but this is all part of the game! Just be sure to protect your baby's clothes with the Long Sleeve Waterproof Smock (£14.95 from BabyToLove) that is easy to wash. Don't forget to continue to encourage and congratulate your baby with every mouthful!
For over 10 years, specialising in creation of original, innovative and trend led baby products providing a helpful hand throughout every moment of your baby's life, look no further than BabyToLove. Designed and developed in France BabyToLove are committed to the quality and safety of their products, to achieve only the best results.
THIS IS FOOTBALL, FROM OCTOBER FILMS, BRUTAL MEDIA AND STARBUCKS, TO LAUNCH EXCLUSIVELY ON AMAZON PRIME VIDEO 2 AUGUST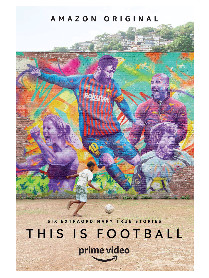 Landmark series explores inspirational stories of how football unites the world
This Is Football will launch on Amazon Prime Video in over 200 countries and territories worldwide
LONDON – 2 July 2019 – Amazon Prime Video has today announced it has secured This Is Football, a six-part premium documentary event series exploring the emotions, stories, passions and triumphs at the heart of the world's most loved sport. The series will launch 2nd August 2019 exclusively on Prime Video in more than 200 countries and territories worldwide.
This is Football is produced by leading British indie, October Films, in collaboration with pre-eminent Spanish TV and film production house Brutal Media, and Starbucks for Amazon Prime Video.
This Is Football (6×60') unpacks the unique phenomenon that grips and unifies billions of people from every corner of the globe. Across the episodes universal themes of the human experience are explored: Redemption – football's uplifting role in rebuilding the soul of Rwanda after the genocide, Belief – the inspirational rise of women's football and two teams who gave everything to make it happen, Chance – the agony and the ecstasy of the fates that humble champions and keep every fan believing in the impossible, Love – four stories from every corner of the earth where the love of the game transcends adversity, Pride – how Iceland's football Vikings take on the world and give every underdog hope, and Wonder – unlocking the secrets of Lionel Messi's genius and the global delight of watching him play. Each story unfolds dramatically through the experience of men and women of different races, cultures and creeds, all of them remarkable, all of them united in their passion for football and chosen from every continent on Earth.
The series is written and co-created by award-winning foreign correspondent and sports author John Carlin (Invictus), based on an original idea by Carlin and Raimon Masllorens. The films are directed by a team of award winning directors and producers led by Creative Director James Erskine (Le Mans: Racing is Everything) and Series Executive Producer, Jos Cushing (Walking The Americas). The series is scored by Grammy Award-winning and Emmy-nominated composer, Lorne Balfe (Inception).
Filmed across the globe from Iceland to Argentina, Spain to Rwanda, China to the United States, and including a glittering cast of characters from legendary players to presidents, poets to priests, managers to mathematicians, This is Football creates a unique and timeless portrait of the game and humanity itself.
This Is Football joins Prime Video's growing stable of sports docu-series and live sports, including All Or Nothing: Manchester City; forthcoming live and exclusive Premier League football matches, US Open Tennis and ATP World Tour Tennis events in the UK; and NFL games, all available to watch on Prime Video at no extra cost to a Prime membership.
"The universal appeal of football is something we know resonates strongly with the Amazon Prime Video audience worldwide, so I'm delighted that we are able to bring this fascinating six-part series of unique stories about the world's most talked about sport exclusively to Prime Video," said Vernon Sanders, Co-Head of Television, Amazon Studios. "We're thrilled to add This Is Football to our stable of award-winning docu-series and live sports for Prime Video audiences around the world."
Gina Woods, Senior Vice President, Public Affairs for Starbucks: "Starbucks' mission of inspiring and nurturing the human spirit brings customers and partners together in our stores every day. While we do this through coffee, football has a similar ability to unite people around the world across boundaries of age, background and beliefs. It's this shared spirit of connection and values that drew us to the project and we're thrilled to share it with our partners and customers around the world."
Adam Bullmore, Managing Director of October Films and Executive Producer of This Is Football said: "Football is now a universal language and everywhere you look, football is touching lives and inspiring us in remarkable ways. So, we're thrilled to be partnering with Amazon Studios and Starbucks to bring these stories to a global audience."
Raimon Masllorens, CEO of Brutal Media and Executive Producer of This Is Football highlighted: "We cannot be more proud to have teamed-up with our amazing partners for such a great match. It's really a dream come true that one of our most beloved projects, cooked in-house for such a long time, is now a top tier TV series that will get to every home in the world. Thanks to this team work I'm sure This Is Football will spread the magic of football and their human stories among diverse and massive audiences around the globe."
Joe Roth, Executive Producer of This Is Football, added: "This is a fantastic series of stories that begin to explain why it's the world's most popular sport."
This Is Football is a Starbucks Production. The Series Executive Producer is Jos Cushing and Creative Director is James Erskine. The Executive Producers are Raimon Masllorens for Brutal Media and Adam Bullmore for October Films, Joe Roth, and John Carlin.
The High Street Split; Bricks and Mortar Vs Cyber Shopping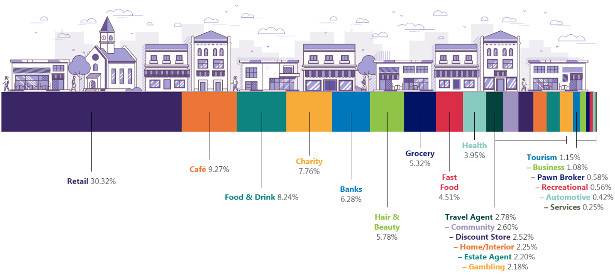 Retail now takes up only 30.32% of the high street with a worrying economic climate that has led to many national brands favouring an online presence.
Yorkshire has the most 'desirable' high street with having the highest percentage of retailers at 41.77% when the West Midlands have ranked the least at a mere 19.39%
43.02% of the high street now features independent businesses, with research suggesting that local independent shops are of high importance to British homeowners – in fact, more than one in three Brits would like to see a return to smaller, local shops in their town.
Northern Ireland came out the best place for independent stores, with more than one in two businesses on the high street (52%) being independently owned.
With three in four Brits saying it's important to support shops on their local high street, but a worrying economic climate leading to national brands favouring an online presence, what does the UK high street actually look like in 2019 and how does location effect the number of businesses favouring bricks and mortar over cyber stores?
Together has analysed a sample of 6,682 businesses across 120 high streets from towns in all 12 regions of England, as well as Wales, Scotland and Northern Ireland. Categorising businesses and shops by their function (for example, food and drink, retail or recreational) to understand just how our high streets stack up in the current unsteady climate.
Despite the headlines, retail was still seen to retain a strong presence on the UK high street at 30.32%, accounting for nearly one in three businesses with the retailer B&M revealed as the most wanted retailer on the high street.
Cafes and other food and drink business made up the next highest proportion, coming in at 9% and 8% respectively. On the other side of the scale, service companies (e.g dry cleaners) make up a much smaller proportion of our high streets at just 0.25%, followed closely by automotive services and recreational establishments like gyms, both of which also came in at less than 1%.
Research suggests that local independent shops are of high importance to British homeowners – in fact, more than one in three Brits would like to see a return to smaller, local shops in their town. Northern Ireland came out as the best place for independent stores, with more than one in two businesses on the high street (52 %) being independently owned. According to the data, Yorkshire came out as having the least independent high streets, with just over 28% (around one in four) businesses coming out as an independent.
For more information and to view the full data sets, plus further analyse of the UK's high streets, visit: www.togethermoney.com/high-street-split/
ENGLAND RUGBY & KINGS CROSS STEELERS RFC MARCH TOGETHER AT PRIDE IN LONDON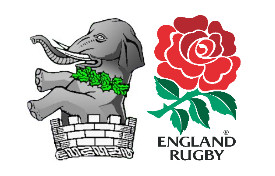 The Kings Cross Steelers, the world's first gay and inclusive rugby club is delighted to be hosting England Rugby in their first Pride in London march on Saturday July 6th through the streets of London to show their support to our community.
Matt Webb, Chairman of the Kings Cross Steelers RFC said:
"This is no small signal and is representative of the support we have always received from our county and national RFU. The work that has gone on in the background this year has been exceptional including the release of England Rugby's updated Transgender policy making it easier for all to play our amazing game."
"Our players still encounter homophobic language both on the pitch and in their daily lives so the work must continue to call this out. We cannot wait to march alongside the England Rugby representatives as they make it clear rugby is for all."
Of their first official march at Pride in London Sue Day, Chief Financial Officer – RFU added:
"I am so proud that the RFU is participating in the Pride march alongside the Kings Cross Steelers. We are demonstrating to the world that we are committed to creating opportunities for all to work in or play rugby regardless of age, race, ability, gender, sexual orientation or background."
"The rugby family was so supportive of me when I came out – and has been ever since – and so it means a lot to me to be able to march with my colleagues at Pride. We at the RFU are an inclusive and diverse family who stand up for what we believe in – sport is for all!"
Traditional Trellis & Authentic Arches for Year-Round Garden Structure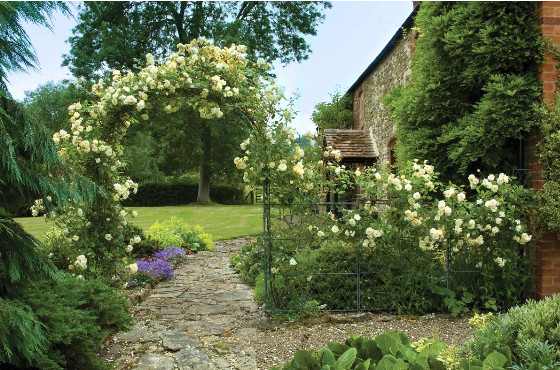 While those beautiful summer blooms sadly won't last forever, our gardens can still enjoy year-round beauty with a little help from Garden Requisites. Their sturdy trellis panels are ideal for adding height and dividing different parts of an outside space, while their fine quality arches are just the thing for leading visitors through the garden or for framing an inviting bench.
Above: Large Roman Arch with Aged Zinc Galvanized Finish £895.00
Trellis Panels
Garden Requisites trellis panels are hand woven by the company's own talented craftsmen; a rare skill that dates back to the early Victorian period. The zinc galvanized wirework panels are made from solid steel, which is then hot-dip zinc galvanized to form a strong, rust-resistant finish. This process ensures the panels are maintenance-free, unlike wooden or timber alternatives which may rot, or require regular painting and upkeep. Guaranteed to last a lifetime, these stylish panels are a brilliant, durable option for any garden.
Above: Straight Wall Top Trellis £155.00
Available in a large variety of shapes and sizes, the panels are designed to work individually or as a whole system of inter-working panels and posts, in combination with matching arches and wall trellis. Bespoke measurements are also possible, with prices starting from £130.00 for zinc galvanised finishes.
Above: Metal Garden Trellis from £100.00
Arches
Climbing plants such as roses, wisteria, and honeysuckle look beautiful when entwined around one of Garden Requisites elegant, romantic arches. While delicate and light to look at, these practical, stylish structures will offer years of maintenance-free, strong, durable support to plants. As with the trellis panels, the arches are constructed of zinc galvanized steel.
Above: Gothic Arch from £245.00
These beautiful arches add a British touch to any garden, and a snippet of shade during the hot, summer months. Available in a range of styles including Gothic and Roman, customers can also choose to include a gate if required. For extra strong support or for wider paths, double framed versions are also offered. Prices start from £195.00 for zinc galvanised finishes.
Above: Garden Arches from £195.00
Garden Requisites are an award-winning British manufacturer based in Bath, Somerset. They specialise in producing top quality porches, door canopies, window boxes, trellis panels, arches, planters and fireguards. Every product is specially designed using a combination of high-quality materials and highly skilled craftsmen.
3D body scanning: unlocking body composition potential for rugby players
The physical demand of rugby means that body composition is vitally important, and, with advancements in 3D body scanning technology, players can now analyse and train their bodies with more precision than ever for maximum output on the field.
As a sport with a high-impact nature, requiring players to perform complex tasks that switch between high and low-intensity activity, a large emphasis is placed on lean muscle. All positions, regardless of player mass and positional demands, call for significant amounts of dynamic strength to be able to compete successfully.
However, according to Paul Gamble in his book, Strength and Conditioning for Team Sports, which references a well-used study by Rudi Meir et al, "It has been identified that different playing position groupings in professional rugby league vary in their performance on various strength, speed and endurance measures." The same could be said for rugby union.
With this in mind, it's the role of a strength and condition coach, or equivalent, to create the right type of training programme for each individual player to enable them to fulfil their potential in match situations, as Martin Hamer, rugby player, personal trainer and Health and Fitness Tutor for The Training Room, explains: "By building the basics of the human physique such as lean mass, we can develop an individual's ability to acquire specific skills as well as preventing injuries; both of these being vital for competitive rugby players."
The good news is, there's now a secret weapon that can help, which is gaining rapid momentum throughout the world of sport and fitness… It's called the Styku 3D Body Scanner, which, in just 35 seconds – using only a rotating platform and the planet's most high-powered camera – quickly and safely re-creates a person's body in 3D. While doing so, it accurately and precisely predicts fat mass, lean muscle mass and bone mass, also measuring body circumferences by capturing millions of data points. It can even analyse posture. This information can then be used to set and track personalised goals, related to any sport, over time.
With each 3D scan, strength and condition coaches can subsequently review changes in their players' body compositions as they respond to tailored fitness and nutrition programmes.
Tracy Morrell, Director of React Fitness, Styku's exclusive distributor for the UK and Ireland, said: "Styku's main aim is to help its customers maximise the results for their clients. In terms of rugby and other sports, the Styku 3D Body Scanner provides a highly accurate and consistent way of analysing body composition, giving players the metrics and focus they need to train in the best way off the field to excel on it."
To find out more about the Styku 3D Body Scanner and how it could benefit your rugby or sports club, visit: www.react-fitness.com or contact tracymorrell@react-fitness.com
London (Transport Museum) wears it with PRIDE!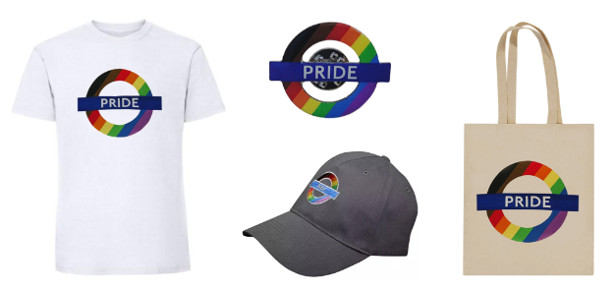 In support of LGBTQ equality, Transport for London and London Transport Museum have commissioned a special edition t-shirt, canvas bag, cap and pin badge.
The iconic Underground roundel features a rainbow motif – designed for Londoners to wear with pride.
Our capital's strength is in our diversity; join London Transport Museum in coming together to celebrate our differences!
Pride London T-shirt – £16 • Pride London Pin Badge – £3
Pride London Baseball Cap – £9 • Pride London Tote – £5
www.ltmuseumshop.co.uk
London Transport Museum is asking people travelling to Pride and UK Black Pride events to share their journeys in a new collecting project.
Use #MyJourneyToPride and tag @ltmuseum to share your thoughts, photos and videos on social media.
Looking After Summer Scraps and litlle cuts >> Cleanse – Protect – Heal **NEW** NEW from Elastoplast > complication-free three-step routine! www.elastoplast.co.uk
FACEBOOK | INSTAGRAM | YOUTUBE
We know that as the sun comes out we all crawl off the sofa's and outdoors for some much needed vitamin D. With this comes family adventures through the forest or runs on the beach, but with all this fun often comes cuts and scrapes.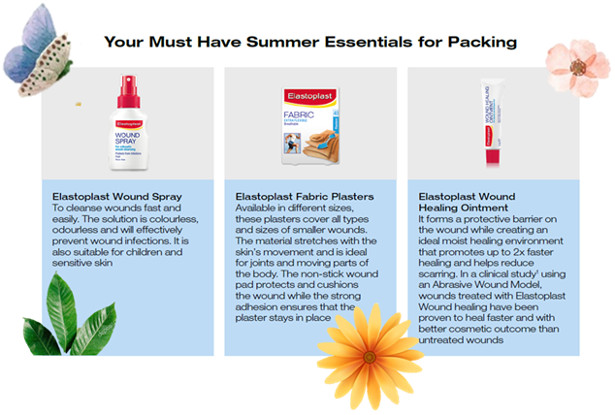 However research conducted by Elastoplast has found that almost a third of UK parents (29%) spend less than 2 hours a week playing outdoors with their children, despite it being shown that 1 in 5 parents said they felt younger after playing outdoors with their children and a third felt more relaxed – with this in mind Elastoplast has found a way for to keep you safe while making those important memories….
NEW from Elastoplast, they have masterminded a quick and complication-free three-step routine that helps you and your families' injuries heal up to 2x faster compared to untreated wounds. Helping the toughest little (and big) explorers get back to enjoying summer activities.
Elastoplast Wound Spray (100ml) – RRSP* £3.75
Elastoplast Fabric Plasters (40s) – RRSP* £3.60
Elastoplast Wound Healing Ointment (20g) – RRP* £2.35 (only relevant for the 20g size)
*Retailing selling prices are at the retailer's sole discretion
Cleanse – The first step to optimal healing is making sure it is clean. Cleanse your wound from dirt and visible particles with Elastoplast Wound Spray to prevent infection
Protect – Guard your wound from dirt and bacteria to allow it to heal properly. Cover your wound with a plaster you can trust from Elastoplast. For joints and moving parts, we recommend the extra flexible Elastoplast Fabric Plasters
Heal – And last but not least, apply clinically proven Elastoplast Wound Healing Ointment regularly until the wound has healed completely. This helps your wound to heal faster, safer and even reduces the chance of scarring
Ott Jalakas, COO and Co-Founder, Lingvist

'Brexit, according to Theresa May at least, means Brexit, but that doesn't by extension mean that the UK should become more insular when it comes to foreign language learning, as is implied by the British Council's findings released today. It's easy to pin Brexit on students falling behind in language learning studies, but it isn't news that the UK's students are not showing enthusiasm for language learning. It was recently found that UK French A-Level applicants have plummeted from 15,000 to 8,000 in a decade, with Ofqual being criticised for ignoring this evidence to evolve curriculums that are taught in schools.
The generation that are in schools currently have grown up in a digital world, smartphones and tablets have been around since they were very young and it's common knowledge that youngsters generally find technology engaging. The fact is that technology needs to be utilised in a more effective and widespread way, to engage students in the long-term. Whilst the British Council found that Brexit is having a negative effect on language learning engagement, we at Lingvist are actually finding the opposite. Just last December, we found that UK language learners have been using Lingvist's language learning app more frequently than their European counterpartsover the last eight months compared to the eight months following the UK referendum in 2016. This shows that there are some British demographics that are actually finding language learning more appealing in the wake of Brexit, and the list of good reasons to learn a language are very long: from better career prospects to better mental health.
Schools should be quicker to adopt technology in the classroom, but equally the powers-that-be should evolve and take measures to expand the curriculum beyond traditional. Programmes can be introduced so that young people learn through apps on their phones, rather than outright banning their use in school. Let's not make an enemy out of the technology that has made so many aspects of our lives easier, let's use it!'
The toughest crowd in comedy?

The Scummy Mummies headline the comedy club where babies can come too!
Screaming With Laughter returns to Underbelly Festival Southbank for two epic shows where the comedy is strictly for grown-ups, but babies can come along for a load of lunchtime laughs. No need for a babysitter, just bring 'em along and guffaw away – baby and all. Perfect for anyone and their under ones. On Saturday 13 July, resident MC Hatty Ashdown presents the podcast pioneers The Scummy Mummies and Darren Walsh.
There's lots of room in the Spiegel Tent to get up and have a wander, pop out changing mats and any other inexplicably giant space-invading paraphernalia. Not forgetting baby changing facilities, a play area and most importantly a judgement-free atmosphere. Screaming With Laughter welcomes mums, dads, friends, aunts, grans and other rellies – make sure you bring your baby-shaped golden ticket (don't worry, babies go free – octuplet mums for the win!). Just relax and join in the Southbank festival atmosphere and have a right old giggle with us.
The Scummy Mummies
Saturday 13 July 2019, 1pm
The Scummy Mummies are Ellie Gibson and Helen Thorn. They specialise in producing and performing comedy for less-than-perfect parents – so that's all parents. Their podcast has been downloaded over 2 million times in 150 countries! Don't miss your chance to see the experts on the scummier side of parenting for their first daytime Underbelly Southbank show.
Darren Walsh is the prince of puns and talented animator. He leaves audiences groaning with laughter from his surreal look at the world – being a bona fide giant helps him see everything from a different perspective. Expect short jokes and big laughs with your little ones.
Hatty Ashdown helms the Screaming with Laughter mothership and has two under-threes of her own. She hosts the Funny Mummies podcast on Soho Radio. Hatty shares the joy and exasperation of this gift called life with a dose of always relatable silliness.
Here's what our comedians have to say about Screaming With Laughter and the whole babylicious shebang:
"Performing for a room full of tired, distracted, sometimes zombied out parents can be a challenge as a comic… but then I'm one of them so it's more like group therapy with wine! So excited to be back at the Underbelly's gorgeous Spiegel Tent playing to a huge audience with twice the amount of babies to scream, but three times as much laughter from very grateful slightly boozed up new parents! Did I mention there was wine?"
Hatty Ashdown
"The Scummy Mummies are thrilled to be performing at Screaming With Laughter and to be at the Underbelly Fest for the second year running. We love performing at these shows. As mums we know these events are lifelines for parents with little ones. God knows, we all need a laugh after looking a baby and being covered in vomited and mashed banana and getting no more than three hours of sleep on most days! Can't wait to see you all at the Underbelly – we will bring the catsuits, you can bring the laughs!"
Helen Thorn, The Scummy Mummies
Oasis reunion has never been more unlikely

Wednesday 3rd July 2019 ­– Oasis look Half the World Away from a reunion, in fact Betway now have them at their longest ever odds to get back together at 100/1.
The famous Manchester rockers have been split since 2009 and according to the leading online bookmaker, a reunion couldn't be further away from happening.
The most likely date for a reconnection looks to be 2022 at 12/1, though with Betway offering just 1/25 on them not playing live before 1st January 2023, it appears fans might be waiting a while longer to see the Gallagher brothers back together again.
Betway's Alan Alger said: "Ever since their split in 2009, there have been numerous rumours of an Oasis reunion, but the arguing between Noel and Liam never seems to stop and the odds of them getting back together are now 100/1 – the biggest price it's been since their breakup.
"Time tends to be a good healer in these situations and if the Gallagher brothers do decide to put their differences to one side, we think it might take a few years with a 2022 reunion the most likely at 12/1."
Betway – Specials – Music
Play as Oasis with both Liam and Noel?
2019
100/1
2020
25/1
2021
16/1
2022
12/1
Not to play live as Oasis before 1st Jan 2023
1/25
Chocolate Chip Cake with Fresh Berries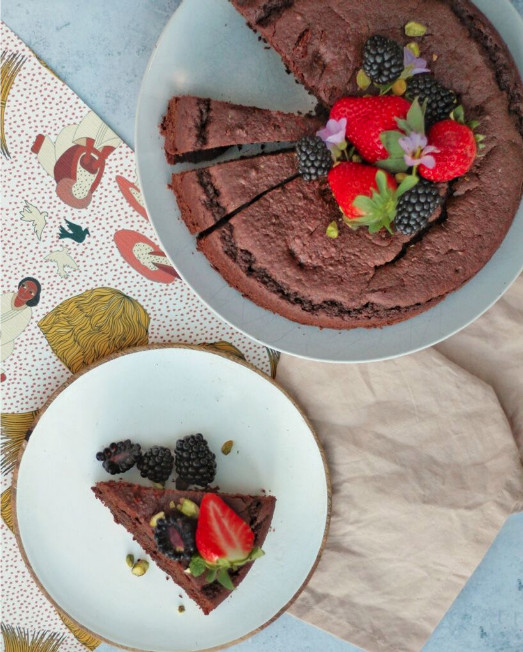 Ingredients:
•
190g
Lovegrass Ethiopia
teff flour
,
si
ev
ed (
or
any
plain white flour
)
•
2 tbsp baking powder
(
gluten free
if needed)
•
170g coconut sugar
•
3 tbsp cocoa powder
•
4 large eggs
•
140ml vegetable oil
•
230ml
milk
•
100g chocolate chips
Method:
Preheat oven to 170
c
/160
c
fan/gas 3
and l
ine a 20cm sandwich
tin with baking paper
.
2.
Mix the sifted flour, cocoa, baking powder and chocolate chips
together in a bowl
.
Separate the eggs
and
then beat the yolks with
the
sugar until white
, then
f
old in the dry
ingredients, oil and milk
.
4.
Beat
the remaining
egg whites until stiff then gently fold in the flour mixture
.
Pour into the tin and bake for 55 min, or until a skewer inserted comes o
ut clean.
6.
Let the cake c
ool
and then
decorate with your favourite berries and edible
flower petals such as
rose, marigolds or
scented geraniums
.
Credit:
Yonas Alemu. Lovegrass Ethiopia
https://thelovegrass.com
/
T: @thelovegrass
I:
Lovegrass_Ethiopia
JOHN BISHOP, PETER CROUCH AND GABBY LOGAN TEAM UP FOR BACK OF THE NET, A BRAND NEW PREMIER LEAGUE ENTERTAINMENT SHOW EXCLUSIVELY ON AMAZON PRIME VIDEO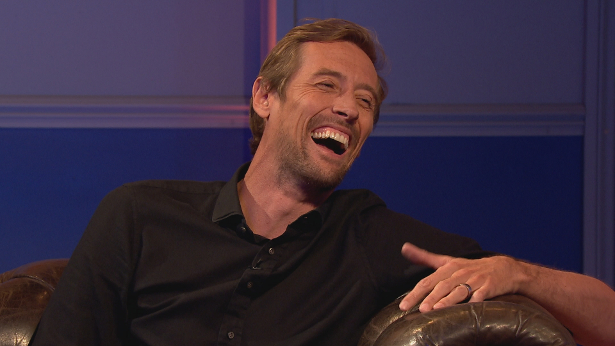 Back of the Net will launch at the beginning of the 2019-2020 Premier League season with the latest Premier League news alongside regular fun features and interviews with legends of the sport
Available exclusively to Prime Video customers in the UK and Ireland
(LONDON – 4 JULY 2019) Back of the Net, a weekly studio entertainment show about the most-watched sports league in the world, the Premier League, will launch this summer coinciding with the beginning of the new football season through to Prime Video's exclusive live broadcast of matches in December 2019. Episodes of Back of the Net will be released on Tuesdays after each Premier League round.
Hosted by a team of three: legendary footballer Peter Crouch, comedian John Bishop and broadcaster Gabby Logan, Back of the Net is a feel-good football show for everyone that loves the Premier League. Each week the team will be joined by a live studio audience, and a heady mix of celebrity and football guests. They look back at the latest matches and forward to the next, with smart, humorous debate on the big talking points, and with a few games along the way. Back of the Net will also include features with football's greatest names telling hilarious stories and revealing the secret talents of heroes from the sport world.
In December 2019, Prime Video will offer live and exclusive Premier League matches available on Prime Video in the UK, completely free with a Prime membership. The offering comprises of two full fixture rounds – the early December mid-week games on 3-5thDecember and the Boxing Day fixtures on 26-27th December – featuring live coverage of every Premier League team meaning fans of every single Premier League club will be guaranteed to watch their team play twice on Prime Video.
Gabby Logan said: "I am beyond thrilled to become part of the Back of the Net team sitting alongside my old mate John Bishop and the wittiest footballer in the land, Peter Crouch. Football is about passion, skill and rivalries but ultimately it's about people and their stories and there's so much fun to be had around the beautiful game every week in the Premier League."
John Bishop commented: "Each week, I guarantee to give an extremely impartial, straight laced view of the recent champions of Europe."
Peter Crouch said: "I'm really excited to start this show with Gabby and John and I'm hoping it's going to be a smooth transition from bench to sofa."
'While our live Premier League coverage in December will of course focus on the action, we wanted to bring back the humour and quirkiness of a studio show based on the nation's favourite sport," said Alex Green, MD Sports, Prime Video. "I'm absolutely thrilled that Peter, Gabby and John will be our regular hosts, offering their wit, banter and anecdotes, every week of the season."
"Working with incredible on and off screen talent, Back of the Net is the next in our offering of UK Original productions for Prime Video," said Georgia Brown, Director EU Originals, Prime Video. "We're so excited to bring what will be a hilarious, fun-filled show to our audiences weekly."
Back of the Net is an Amazon Original with Sony Pictures Television's Human Media and Buzz 16. The showrunner is Alan Brown and the series producer is Luke Shiach.
Ahoy There Sailor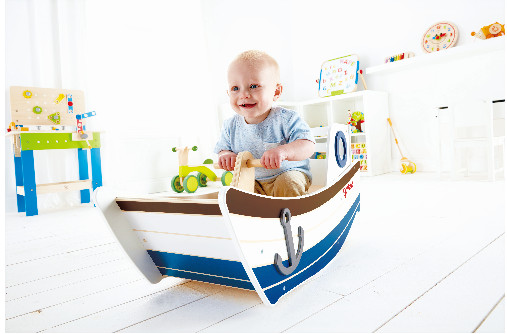 Cast off from shore to teeter and totter on the ocean waves with the nautical inspired High Sea Rocker from Hape. Drift across the deep blue sea and rock worries away aboard this adorable tugboat. With its bench style seat and supportive back piece for additional comfort (and safety!) this is the perfect indoor play structure for your little one. The impressive rocking boat measures 81 L x 30 W x 36 H cm in size and is suitable from ages 12M+. Sit on the boat deck, grab the handles, and rock back and forth just like you're on the rolling waves of the ocean.
Beautifully painted from top to bottom, down to the finest of details notice the wooden anchor and life saver attached to either side of the vessel. Complete with sturdy wooden handlebars makes it easy for little hands to hold on tight while the strategically placed bumps on the front and back of the hull ensures you never have to worry about capsizing. If one this is for sure the High Seas Rocker will prove irresistible to any little sailors who want to climb inside and start riding the waves forward and back.
Each phase of movement in a child's life is essential for developing motor skills. From laying on their back with extended limbs to crawling across the floor, so rocking and riding in Hape's High Seas Rocker is no different as your child will soon be on their way to walking success. With Hape's High Seas Rocker emphasis is made on the importance of coordination and balance, as well as building core arm and leg strength, all vital steps in learning to walk.
With its stunningly classic yet minimalistic design, the High Seas Rocker is sure to take pride of place in your home. Made entirely from a high quality, sturdy wood and as the world's largest producer of wooden toys, Hape Toys is proud to utilize the enormous capabilities of natural materials, durable enough to last for generations in order to encourage toys to be passed down rather than thrown away. Not only do Hape go above and beyond in the meticulous choice of materials, this is combined with fantastically innovative design which is evident in the High Seas Rocker.
Hape's High Seas Rocker is available to buy online for £82.47 from Amazon.
Spiderman For Home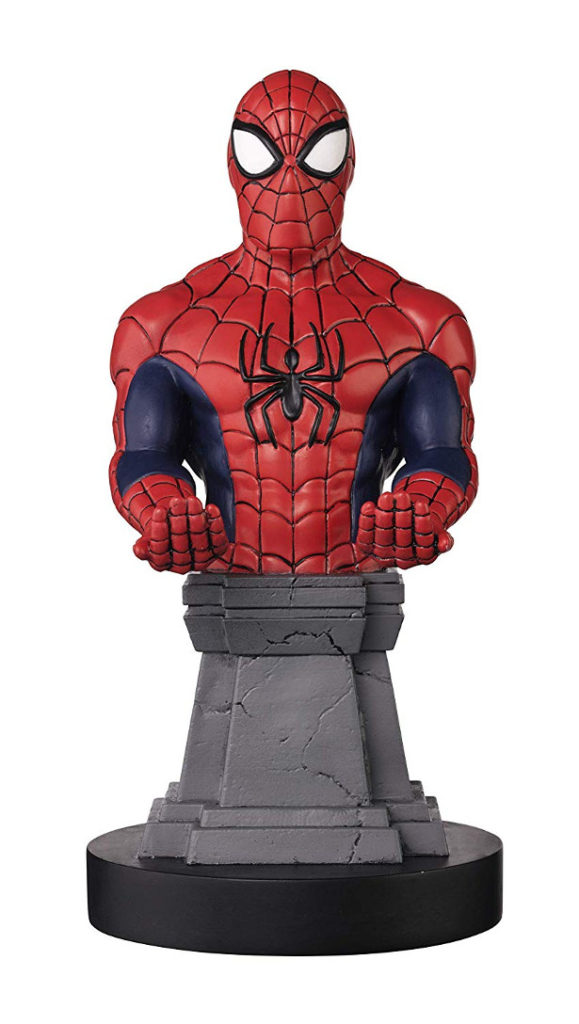 The Unique collectable Spiderman from Cable Guys is the must have device holder for Smartphones and game controllers. It holds PlayStation, Xbox Controllers and most Smartphones. The design is crafted to perfection and is an Official License. The holder is fashioned on the comic style Spiderman .
Its body is definded and has curves to Spiderman in great form, It holds devices perfectly, enabling them to recharge when not in use. At 8" tall it's also stunning collectable that you can have on display.
The Unique Collectable Spiderman Cable Guy costs £19.45 from Cable Guys on Amazon
CHRISTMAS IN JULY ROUND UP
THE ULTIMATE GIFTING GUIDE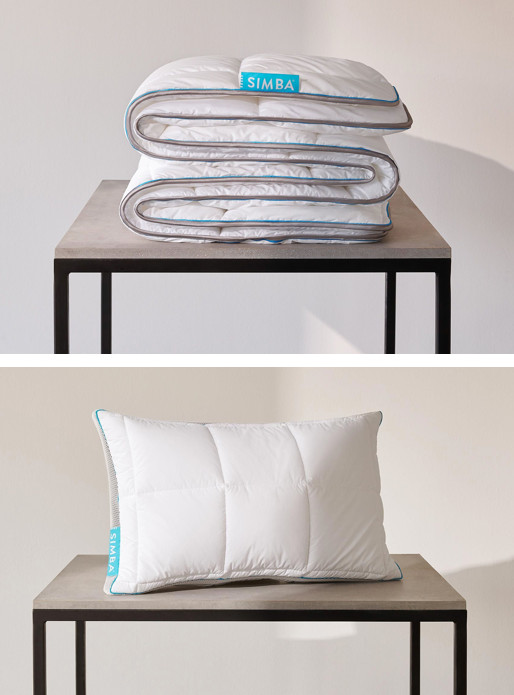 From home to beauty, pets to pillows, we've got Christmas all wrapped up for you – six months in advance!
With Christmas in July finally upon us, we've put together a list of products that will help cover all of your Christmas gifting needs, no matter who you're looking for. Whether it's for a beauty addict, a tech lover or even a four-legged friend, we've compiled a roundup of the best gifts this year.
Give the gift of a great night's sleep this Christmas
From over-indulging to over-excited kids, the Christmas season can be a real sleep challenge. But never fear, sleep tech firm Simba is here to save Christmas, with the new Simba Hybrid® pillow and duvet – the perfect gift for those needing help in getting a great night's sleep.
Using a unique heat-phase technology called Stratos®, Simba's pillow and duvet help the body maintain the perfect sleep temperature, effectively storing and releasing heat for when you are cold and moving it away from you when you get too warm – a Christmas miracle!
The pillow also includes nanocubes that allow you to adjust the height of your pillow to ensure you neck stays in the optimum position for sleeping – no more nightmares before Christmas, thanks to a great night's sleep from Simba.
The Simba Hybrid® Pillow: £95
The Simba Hybrid® Duvet: from £95
www.simbasleep.com
mahabis
Reimagining the age-less classic gift of slippers for Christmas is award-winning premium label mahabis, the Scandinavian-inspired unique design is a must-have for the style conscious who enjoy putting their best foot forward during the festive season.
The mahabis classic slipper with a sneaker-like, highly durable, multi-surface sole, is designed to be worn all day, everywhere. Minimal design features a re-engineered upper for an ergonomic fit. And you can enjoy enhanced comfort thanks to the foam footbed, and 100% wool lining – perfect for keeping your feet warm during chilly winter days.
Available in larvik light grey, larvik dark grey and lumi white with a variety of sole colours – from the signature skane yellow to gotland green. £79 mahabis.com
Carbon Theory
Stuck for inspiration as to what to buy for the Instagram-loving millennial in the family? London-born cult beauty brand Carbon Theory has got your back. Their vegan, charcoal based skincare products have become a firm favourite with skincare fans seeking clearer complexions, and are available in a nifty box sets – perfect for gifting.
To ensure a selfie with a smile this festive season, treat them to the Daily Clean Skin Box containing Carbon Theory's hero Charcoal & Tea Tree Oil Breakout Control Facial Cleansing Bar, Vitamin E & Tea Tree Oil Breakout Control Facial Moisturiser, and Charcoal, Tea Tree Oil and Mineral Mud Breakout Control Facial Wet Mask. £30 carbontheory.com
ITCH
With the hussle and bussle of the festivities, it can be easy to forget to get rid of that son of an itch ahead of the party season. According to statistics, more than half of us buy our pets pressies so here's one to keep your pet living their best life. ITCH is the new pet care brand packed with personality to cater for purr-fect friends. Help your pet live their best life with tailored treatments which are delivered to your door for free. ITCH.com
Cobra Have Produced A Handy Guide because Trying to decide which beer to pair with your summer dining can sometimes be a tricky choice that they have solutions for!
Trying to decide which beer to pair with your summer dining can sometimes be tricky choice, which is why Cobra Beer has put together a comprehensive guide to celebrate the Great British Summer. Cobra
Beer has been Brewed Smooth For All Food, meaning the wide range of craft beer pairs perfectly with all kinds of delicious summer dishes.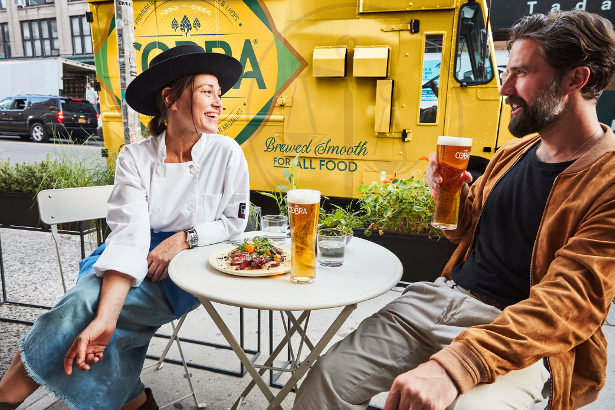 INSTAGRAM | FACEBOOK | TWITTER | YOUTUBE
Cobra Extra Smooth Premium
The core to a great Summer BBQ; Cobra Premium is a beer expertly brewed to pair with all types of food. Made from a complex recipe of seven ingredients, and brewed to give a smooth and sophisticated taste, Cobra Premium is best suited to dishes with a bit of a kick; pair Cobra Premium with Peri Peri spatchcock chicken or lobster with spicy coleslaw.
Available nationwide from £4.25 (4x330ml)
King Cobra

This super-premium, full-bodied beer is double fermented in the bottle, giving King Cobra a warming and powerful depth. Served in a champagne style bottle, this is the perfect celebratory beer to enjoy chilled with friends. Pair King Cobra with fish dishes such as Thai crab cakes or Miso cured salmon.
Available from Tesco and Morrisons from £5.00 for 750ml

Cobra Zero

Expertly brewed, yetwith 0% ABV, Cobra Zero is an excellent choice for those looking for a sophisticated serve without the alcohol. The award-winning recipe uses only the finest ingredients and has a sweet and malty flavour. Best served chilled on a hot summer's day.
Available from Asda and Ocado from £3.00 (4x330ml)
Cobra Gluten Free

Brewed with the same complex recipe as Cobra Premium; Cobra Gluten Free is the ideal choice for those looking for a delicious beer without the effects of gluten. The beer has been Vegetarian Society approved and Coeliac accredited. Pair with delicious vegetarian BBQ dishes such as charred aubergine or feta, pomegranate and tomato lettuce cups.
Available from Asda and Ocado from £5.99 (4x330ml)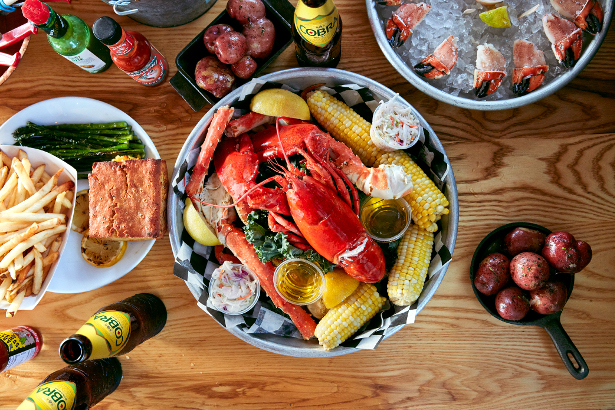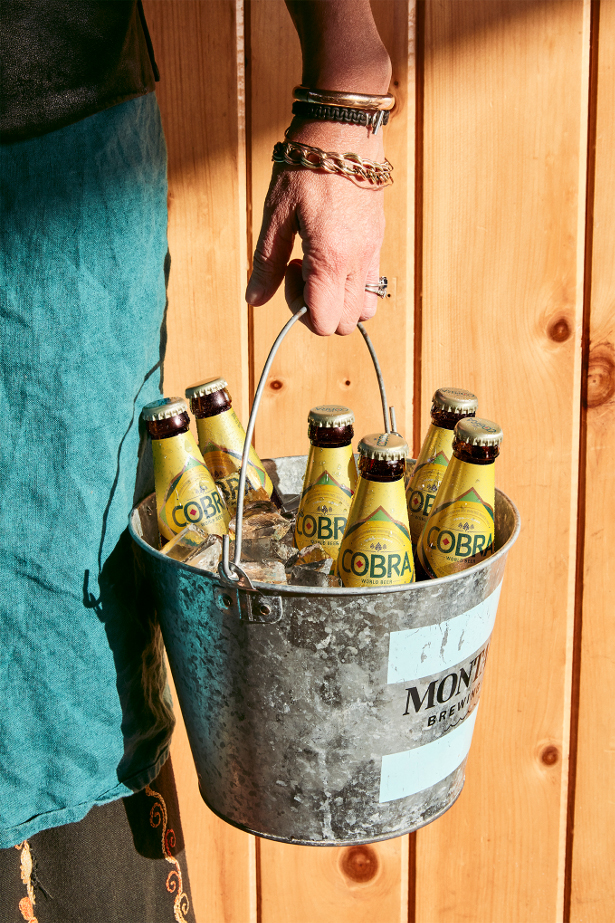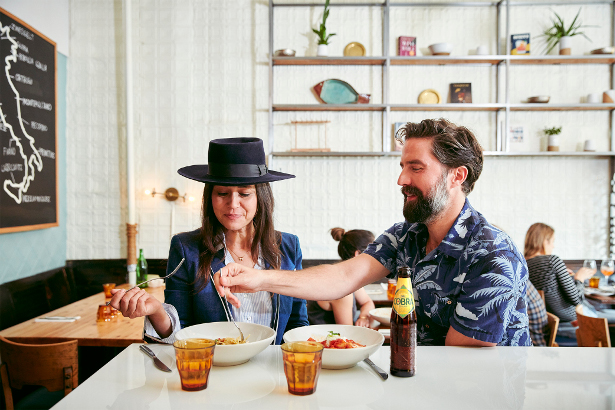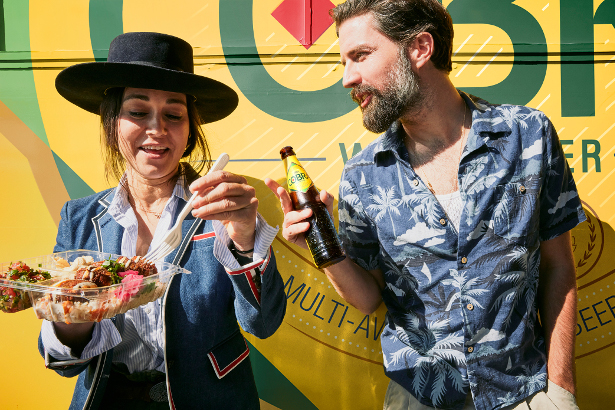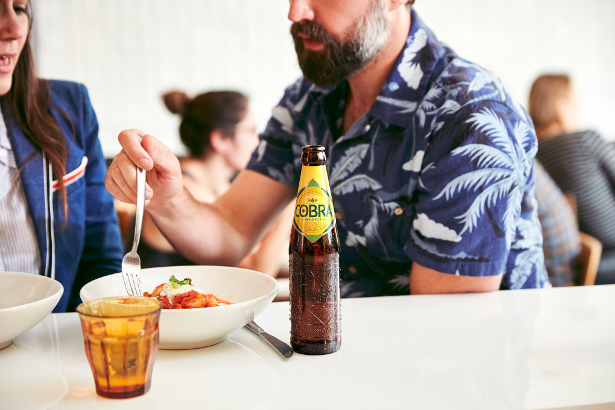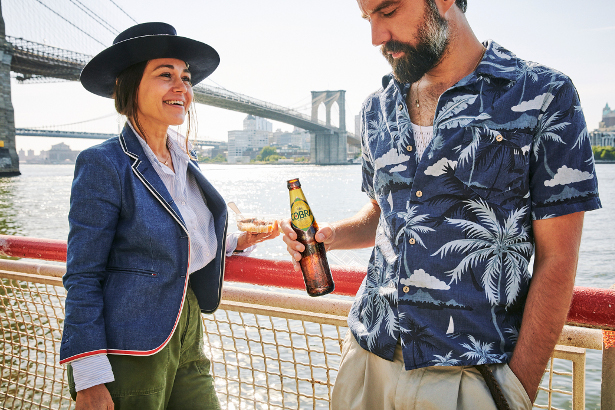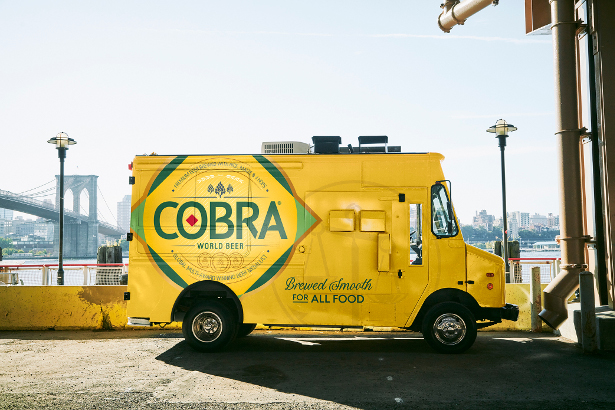 TAKE TO CENTRE COURT WITH TENNIS EQUIPMENT FROM DECATHLON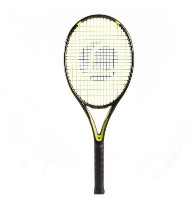 – Grab your racket, put on your tennis whites and feel like a Wimbledon Champion with tennis equipment from Decathlon –
– Quality products available including affordable rackets, tennis balls, and the perfect outfit to help you train –
As Wimbledon begins and the sun starts to shine, it's time to make your way from courtside to centre court. Grab a racket, some balls and your pals for a friendly game of tennis and a healthy dose of competition.
Whether you're looking to take your first steps onto the court or continue to train for your next tournament, Decathlon has everything you need to feel and play like a champion.
Equipment
ARTENGO TR160 GRAPH ADULT TENNIS RACKET – BLACK – WAS £29.99, NOW £24.99
The larger head on this lightweight tennis racket means it is more forgiving for players practising their rallies.
This graphite racket is extra rigid to provide maximum bounce. Combined with a comfortable grip you'll be on the court for hours.
The central balance point means swings are more likely to be on target, giving training players the extra help they need.
HEAD RADICAL TRIPACK TENNIS BALLS – 12 BALLS – £8.99
With a long summer of practicing ahead, these highly durable tennis balls will last all summer.
Although players are bound to lose a few balls along the way, this handy tripack means that play won't have to stop.
Tennis Whites – Men's
ARTENGO DRY 900 TENNIS POLO SHIRT – WHITE/PRINT – WAS £15.99, NOW £14.99
This lightweight polo shirt is ideal for summer play as it wicks moisture away and keeps the skin cool and dry.
The dual stretch fabric offers maximum mobility so there is no limit to the player's swinging ability.
Meanwhile, the mesh fabric enables appropriate air flow while playing, allowing you to stay cool when the competition heats up.
ARTENGO LIGHT 900 TENNIS SHORTS – WHITE – £12.99
These stretchy and lightweight shorts allow for full freedom of movement on the court.
The elasticated waistband guarantees optimal hold so players can focus on making tricky shots.
The breathable fabric wicks moisture away from the skin, preventing perspiration from hindering your game.
What's more, these shorts come with pockets large enough to hold up to 3 balls, meaning there is no need to stop the game to go in search of rouge ones!
Tennis Whites – Women's
ARTENGO SOFT 500 WOMEN'S TENNIS T-SHIRT – WHITE – £7.99
Designed to keep you at the top of your game, this t-shirt is cut high over the hips to prevent discomfort when playing and allow for ease of movement.
The cotton fabric is soft against the skin preventing chaffing during long summer days on the court.
Additionally, this t-shirt will keep players perspiration free and fresh for the next game.
ARTENGO SK LIGHT 990 TENNIS SKIRT – WHITE – WAS £15.99, NOW £14.99
This skirt is ideal for those who want to stay cool but not compromise on mobility as it is made from lightweight and stretchy fabric.
Conveniently designed with two stretch pockets to hold tennis balls, players can practice their serves without halting to search for wayward balls.
The brushed fabric feels super soft meaning players need not worry about chaffing when the match gets competitive.
Accessories
ARTENGO TC 100 KIDS' RACKET SPORTS CAP – WHITE – £3.99
A fun family day out on the court can mean long hours in the sun so it's important to keep your children's' head protected. This cap is the perfect accessory to defend their face from the sun.
The wider brim keeps sun out of the eyes meaning young players can keep their focus on the ball.
Fitted with an adjustable strap, the cap size can be changed keeping it firmly in place while kids conquer the court.
The caps breathable fabric manages perspiration and prevents young players from overheating on a hot summer's day.
ARTENGO RS 100 HIGH SPORTS SOCKS TRI-PACK – WHITE – £1.99
Designed with plush loop zones on the heel, under the toes and the ball of the foot, these socks prevent your heels and toes from rubbing meaning players can push themselves harder no matter how many times the match goes to deuce.
The reinforced heel and toe areas are durable so you can rely on them to perform game after game.
Designed to hug your feet, these socks will ensure a snug fit for optimum comfort and play. Highly elasticated, they will stay in place no matter the duration of your game.
Decathlon has 45 stores in the UK and sells a variety of sports equipment, clothing and accessories perfect for those want to get active or maximise their performance.
For more information, visit www.decathlon.co.uk
Summer Eye Care Must Haves to Get You Feeling Your Best.
(10% discount code for all first orders made online and on the Feel Good Contacts app is: RUGBY10)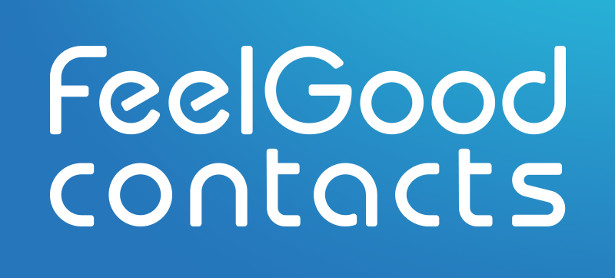 FACEBOOK | TWITTER | INSTAGRAM | YOUTUBE
The UK's leading online contact lens retailer provides top products to get you prepared for summer.
As summer travel plans are underway, many are in search for essential items that will have you looking and feeling your best. Feel Good Contacts have selected the best eye care products that will have your eyes refreshed and healthy this summer. These handy items fit conveniently into your purse, bag, pocket or travel kit. Grab them for when you're on the go this summer!
Refreshing Hydrating Eye Mist for dry, gritty and tired eyes
If you suffer from dry eyes but prefer not to drop anything directly into your eyes, Blink Refreshing Eye Mist is a great alternative. These can also be especially helpful when there is a high pollen count during the summer, keeping your eyes clean from the pollen floating around in the air. The refreshing mist has a soft and cooling effect on the eyes, and its handy size allows it to fit smoothly into your pocket, bag or purse.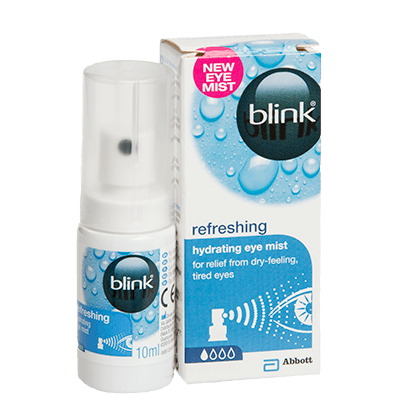 Lid wipes to cleanse away dirt and make-up removal
Eyelid wipes are the perfect solution for clearing the skin around your eyes of dirt and debris, also helping to lubricate your tear film. These can be especially helpful on summer days where there are allergens and pollen particles flying around the air. They can also be useful for removing eye make-up, which may not be completely removed when washing your face and can cause irritation. Use these wipes to clean off any last traces of cosmetics, mascara and eyeliner. A selection of eye wipes include; The Eye Doctor Lid Wipes, Clinitas Soothe Wipes, Systane Lid Wipes and Biotrue Daily Eyelid Wipes.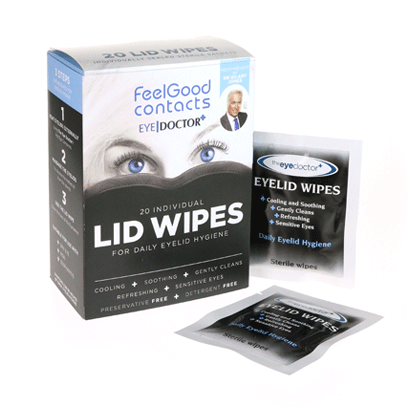 Stylish sunglasses that protect your eyes from UV rays
Make sure your sunglasses are appropriately labelled and offer at least 99% UV protection. Glasses with larger and darker coloured lenses offer maximum protection against UV rays. Feel Good Contacts stock a wide selection of designer sunglasses from high end brands such as Gucci, to more budget-friendly options like Superdry that are both stylish and protect your eyes against the sun.
Dangerous UV rays emitted by the sun can threaten the health of our eyes and cause many common eye conditions such as cataracts. Reports from Johnson & Johnson state that eye protection is not worn for more than 30% of the time spent outdoors. This may explain why cataracts are the leading cause of blindness in the world.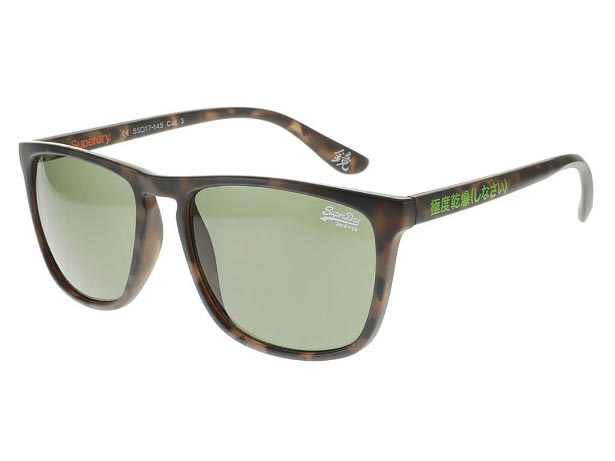 Revitalise your eyes with premium eye drops
The hot summer weather can cause dry eyes. However, eye drops are a fast and effective way of relieving dry and tired eyes. A few eye drops will revitalise and lubricate your eyes, adding a dose of moisture and hydration. Comfi Drops eye drops help to minimise blurring and keep your eyes feeling smooth for hours at a time.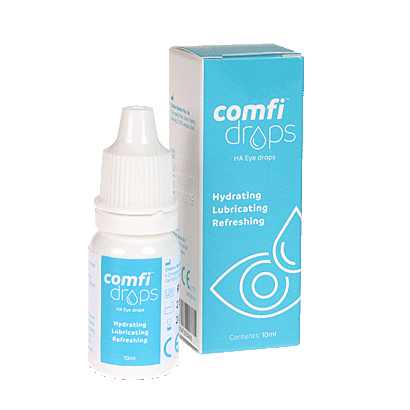 Convenient and fuss-free daily disposables contact lenses
If you don't want the hassle of keeping up with a cleaning routine, you could opt for daily contact lenses instead. Most daily lenses can be worn all day, and when you're ready to take them out, you simply need to throw them away. Feel Good Contacts, stock a variety of daily disposables, including popular choices like 1 Day Acuvue Moist, Dallies Total 1 and silicone hydrogel contact lenses that allow up to 16 hours of comfortable wear. Comfi Daily Disposable lenses offer fantastic value for money and long-lasting comfort.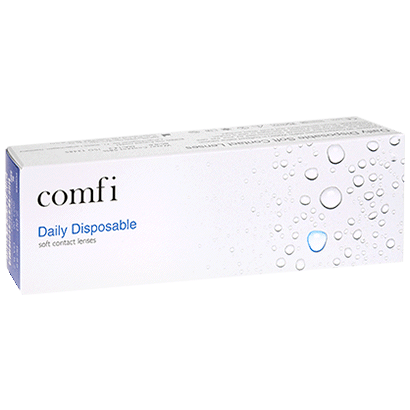 Hockerty… custom tailored dress shirts and more. Perfect for smart Summer Wear. www.hockerty.com
FACEBOOK | TWITTER | INSTAGRAM | GOOGLE+ | PINTEREST
Hockerty provides the perfect shirt: a custom tailored dress shirt. It is perfec as it combines craftmanship (all their garments are made to measure) with new technologies. So it is the best excuse to take some time together and have fun choosing the fabric and taking the measurements.It is a luxury experience and you will be really proud when you are wearing a garment that fits perfectly. Hockerty gift cards options are never disappointing.
Hockerty
www.hockerty.com
Tailor made to measure clothing online since 2008. After more than 10 years online Hockerty are proud to have +250.000 happy customers and to have tailored more than 1 million garments already. You will love their dress shirts 3D designer: www.hockerty.com/en-us/men/custom-dress-shirts/personalize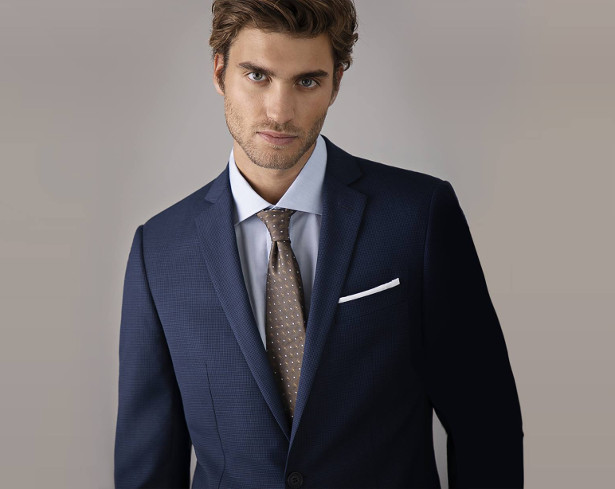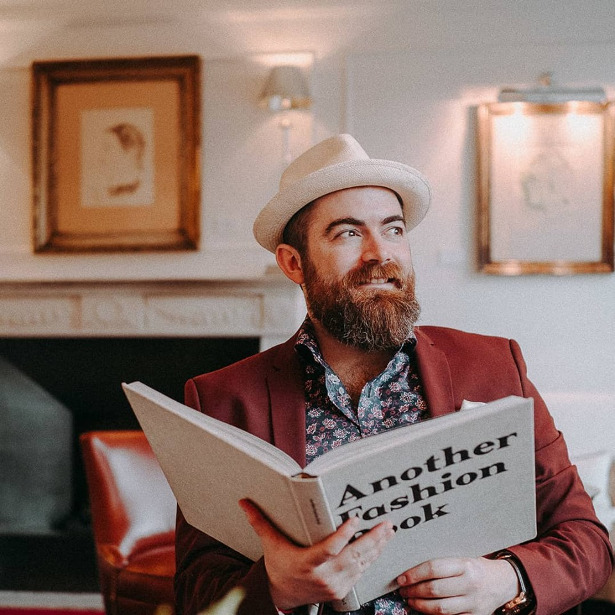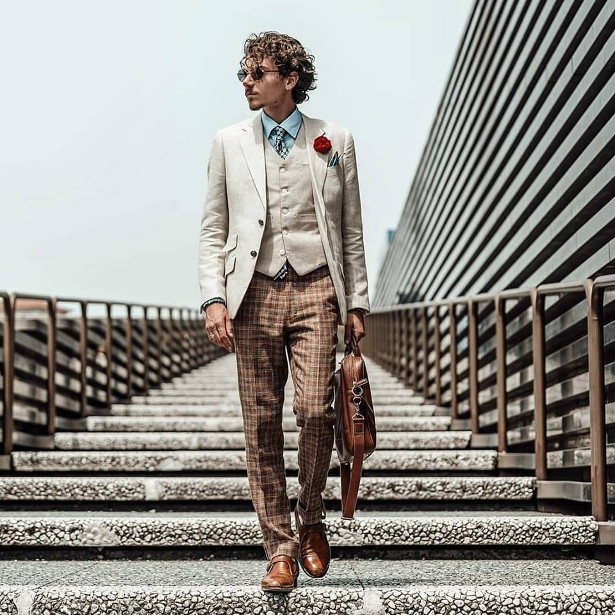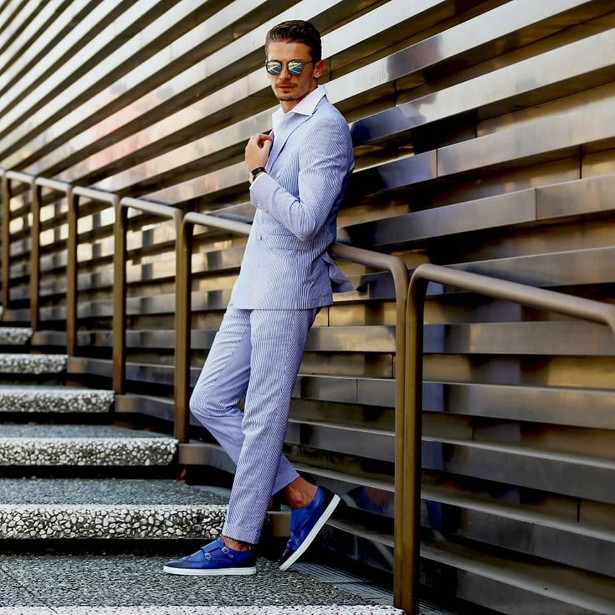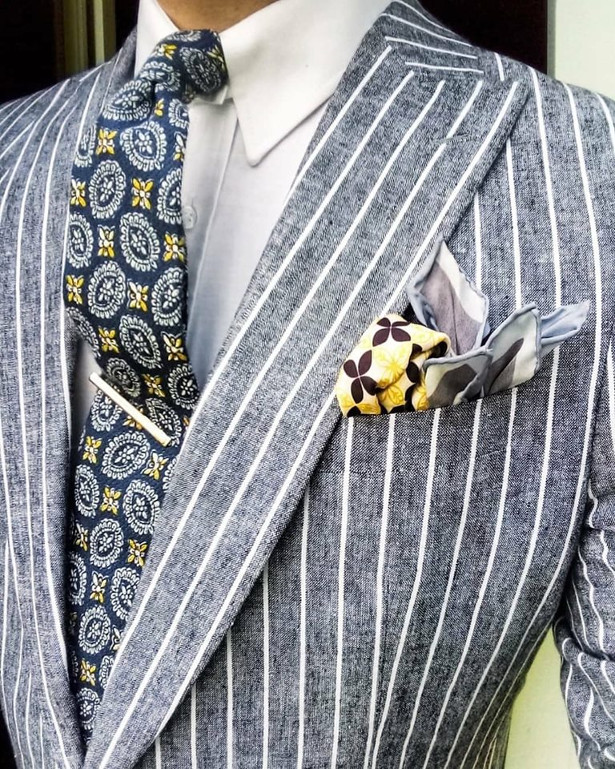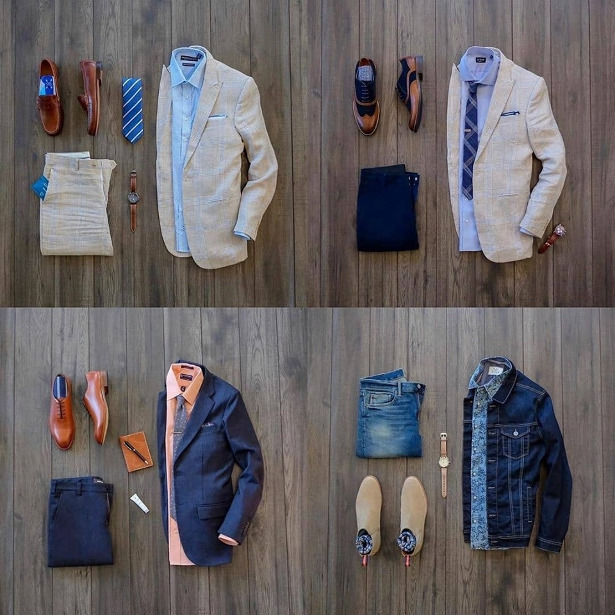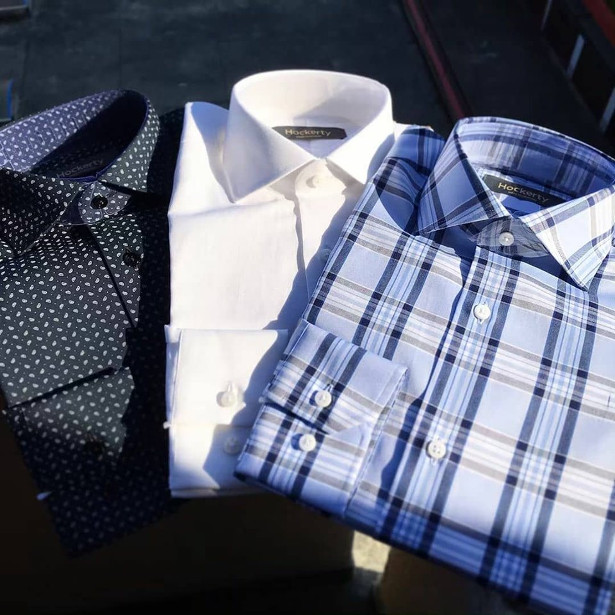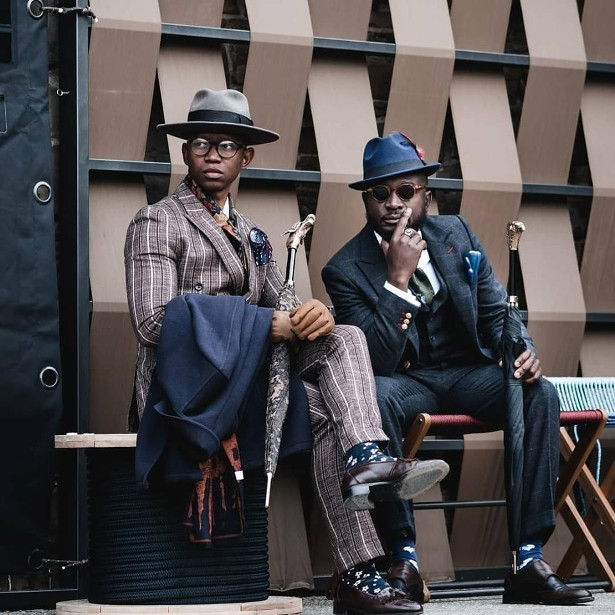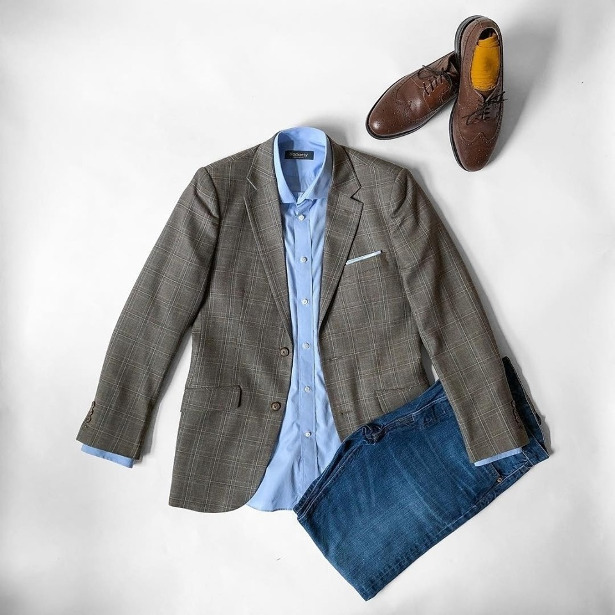 London Transport Museum shop proudly launches its BRAND NEW collection of Moquette Socks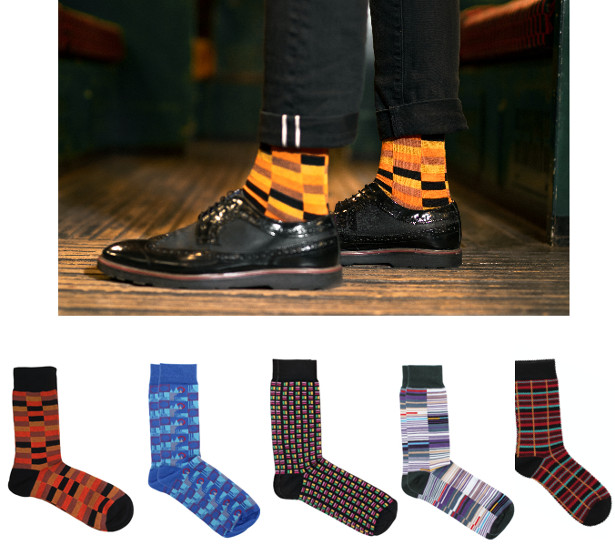 District Line Moquette Socks, £9, ltmuseumshop.co.uk.jpg
Feet-uring the same famous material that adorns the seats on the London Underground, shoppers can now wear the iconic print in the Barman, S Stock, District Line, Routemaster and Elizabeth lines – news that will delight those eagerly awaiting the opening of the new tube line.
With over 5 million people riding the tube every day, these socks are the perfect, stylish gift for commuters and those who love to sport a London vibe.
Be the envy of the train carriage in these fun and quirky socks.
Moquette Socks
£9 per pair from from the London Transport Museum shop.
Available in sizes 4-7 and 6-11
ltmuseumshop.co.uk
As an Australian brand and one of country's oldest manufacturers, Adina Watches has been providing an array of beautifully designed, hand-crafted time pieces to suit any style or occasion. Combining their passion for world-class technology and local craftsmanship, the Brisbane-based team construct lovely, innovative, and affordable watches.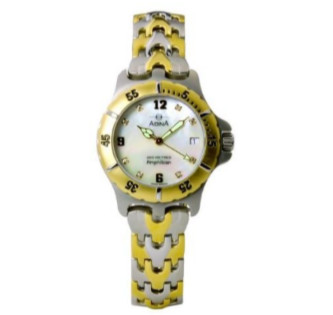 Best birthday gift ideas for Dad! Prestige Hampers Have Amazing Gifts for a Dad's Birthday!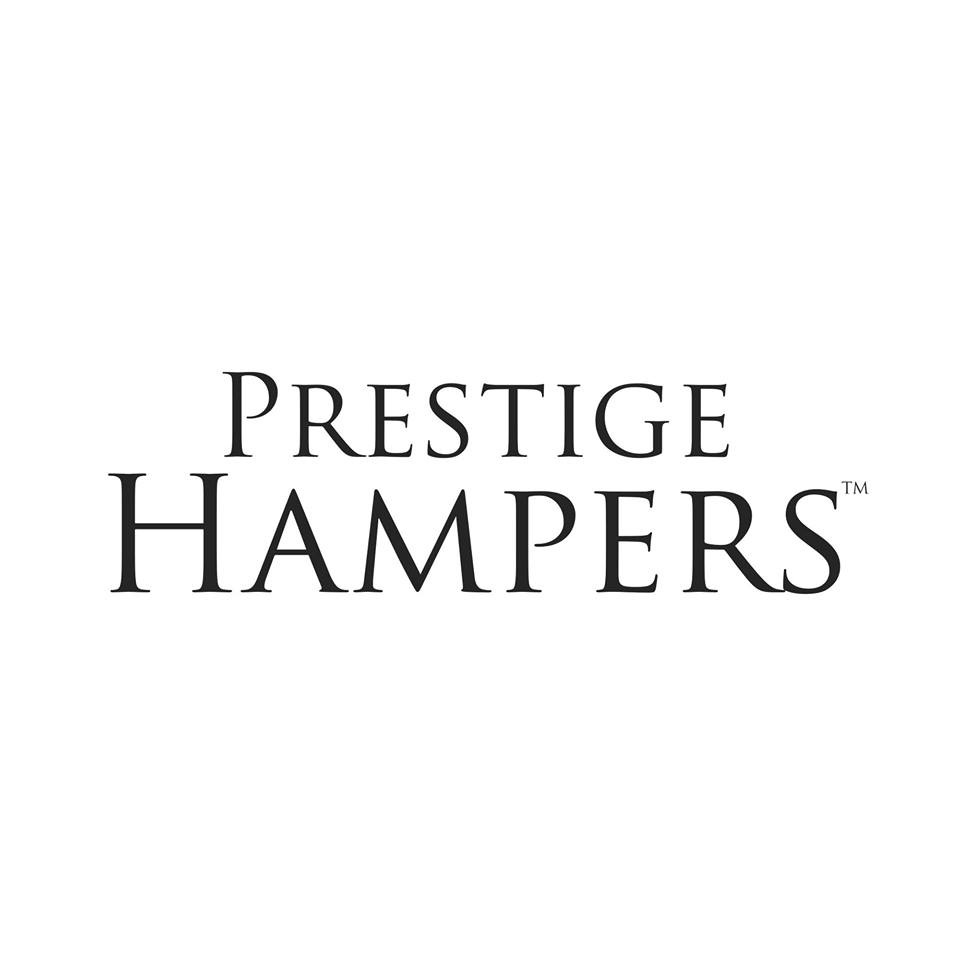 Prestige Hampers are a leading online retailer of hampers & gifts with an enviable reputation in the industry for quality & service.

Prestige Hampers, part of the Prestige Flowers group, are a leading online retailer of Hampers & gifts with an enviable reputation in the industry for quality & service backed by a 100% satisfaction guarantee policy.
Here are just two of their best ideas as gifts for dad!
Ultimate Beer Gift £29.99
We have selected a variety of beverages for this lovely beer gift. Containing Lager, Ale and IPA each have something unique to offer.
See more at – www.prestigehampers.co.uk/fathers-day/fathers-day-beer-gift-1?cPath=201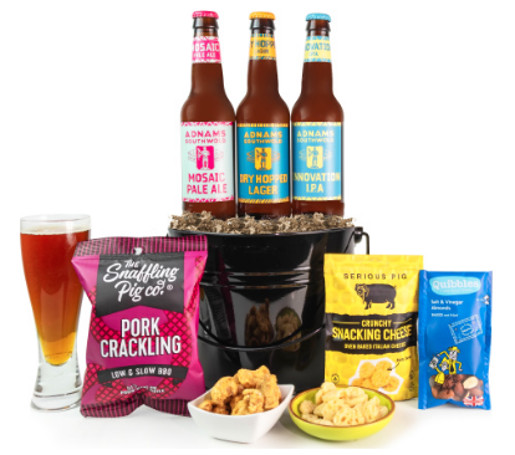 Delicious Delights £36.99
Show them some love and appreciation on their special day when you send this amazing hamper.
See more at– www.prestigehampers.co.uk/fathers-day/fathers-day-hat-box?cPath=201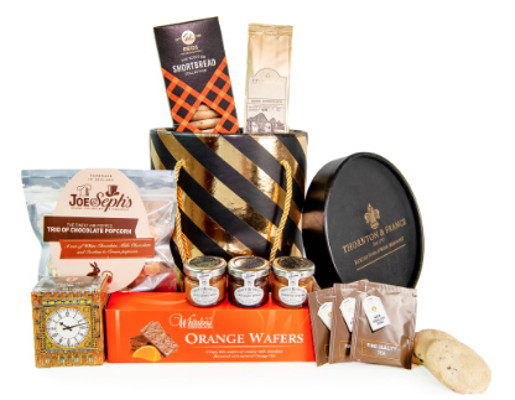 Left or Right! Left – Joyful, our bright and beautiful bouquet. This bouquet includes Blue Statice, Germinis, Carnations, Chrysanthemums and Lily La Orange. Right – Cerise, a pretty pink bouquet containing a beautiful selection of fresh Carnations, Germini and Cerise. www.prestigeflowers.co.uk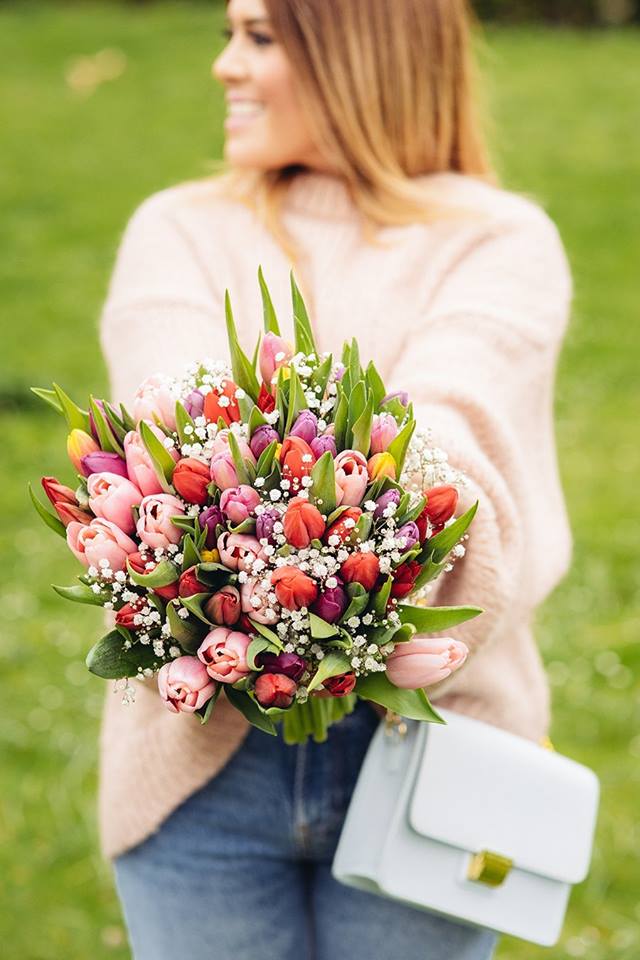 FACEBOOK | TWITTER | INSTAGRAM
"I could not be happier with my flower bouquest that arrive last week from Prestige Flowers and 1 week later are still in full bloom and seem to hgave acutally improved! Whatever is in their feeding sachet, whatever it is doing to my flowers they are absolutely beautiful. when i walk into the hall way and kitchen i am just filled with a sense of happiness when i see the blooming flowers, so much brightness and a host of colours and Sun Flowers… its just thrilling! I would thoroughly recommend this supplier and the flowers arrive next day superbly packaged with amazing easy to understand instructions and once i saw them i had them out of the sturdy robust packaging in a jiffy and into vases each on no time and they have just totally brightened up the house!" InTouch Rugby Flowers and interiors editor on assignment!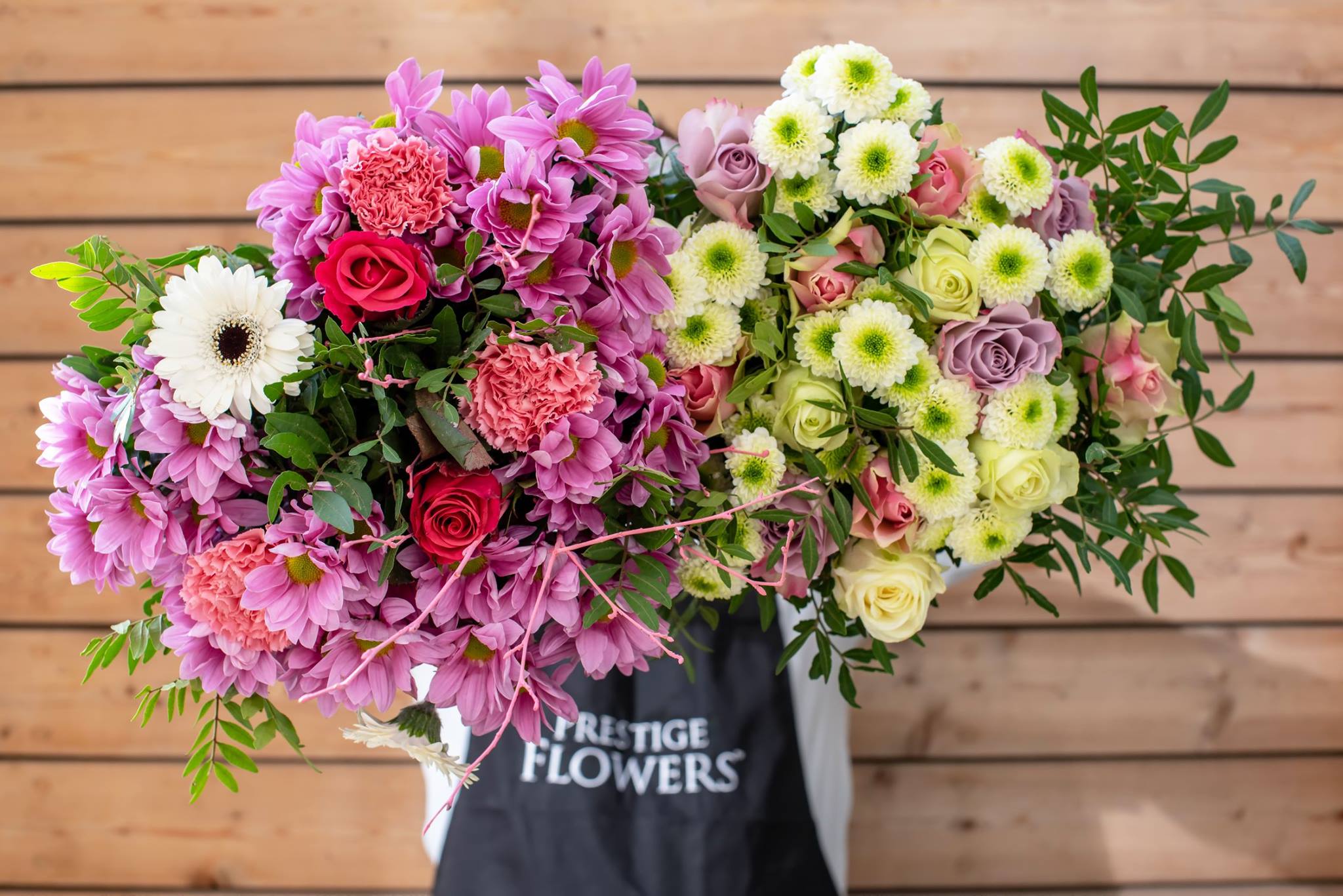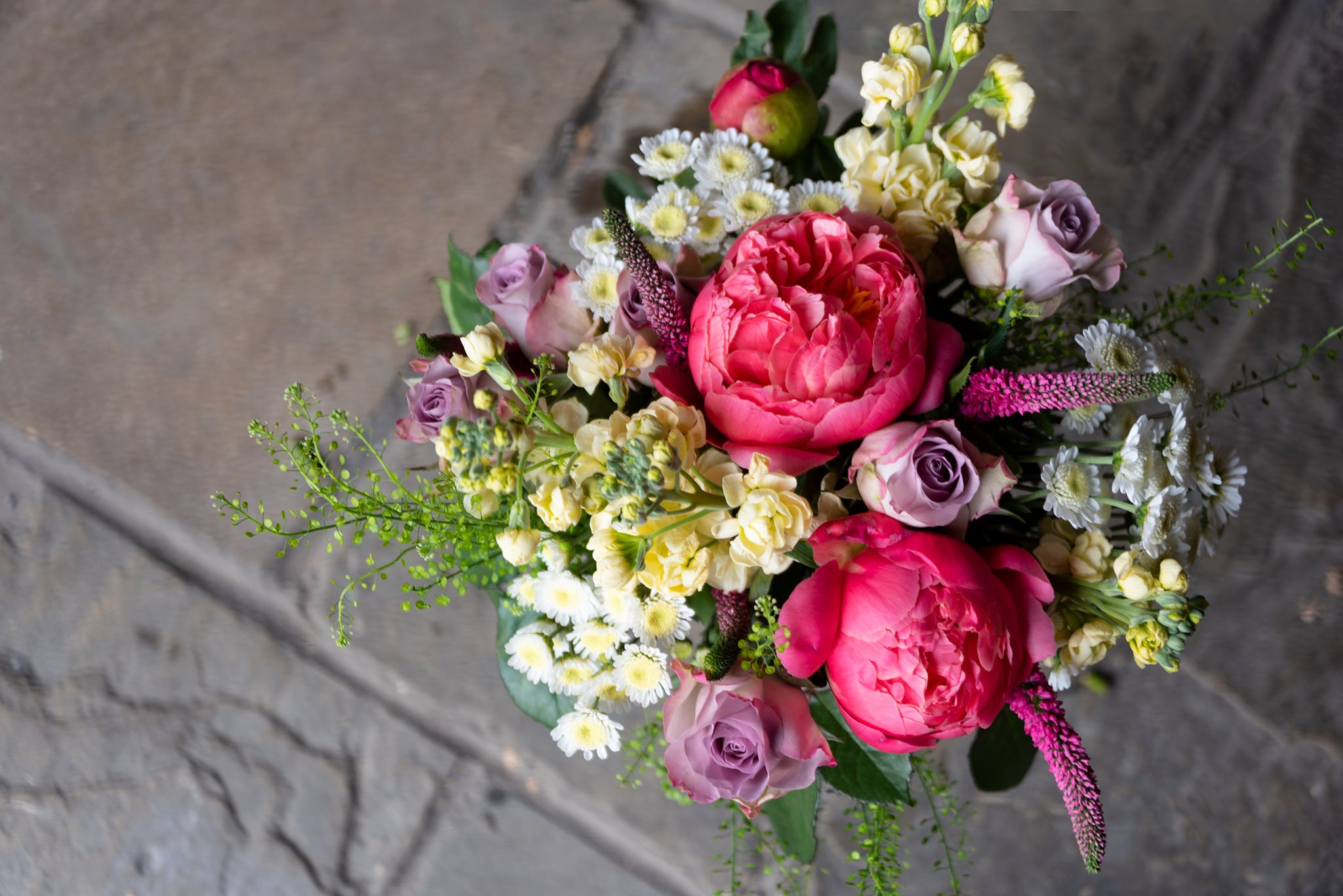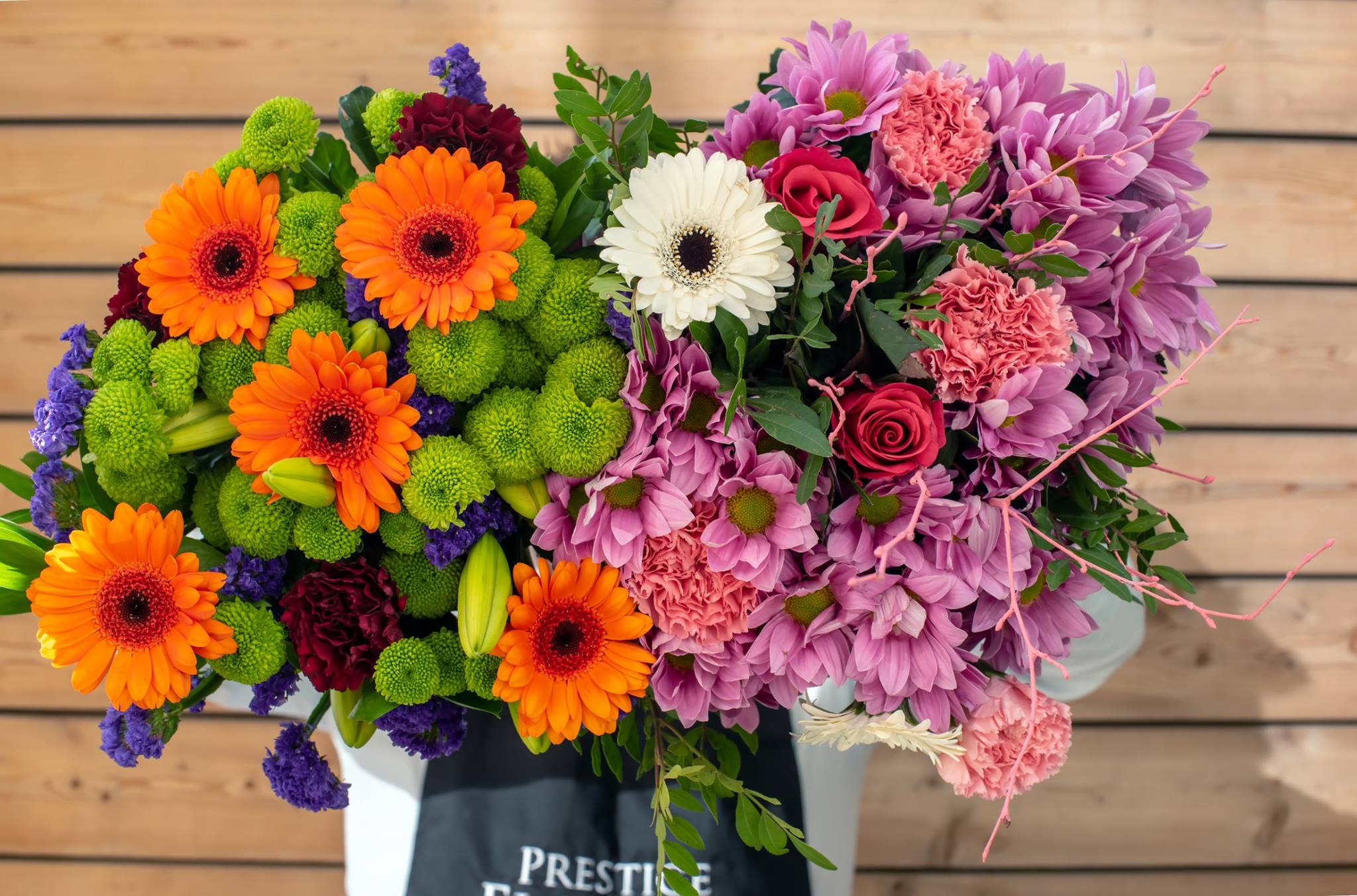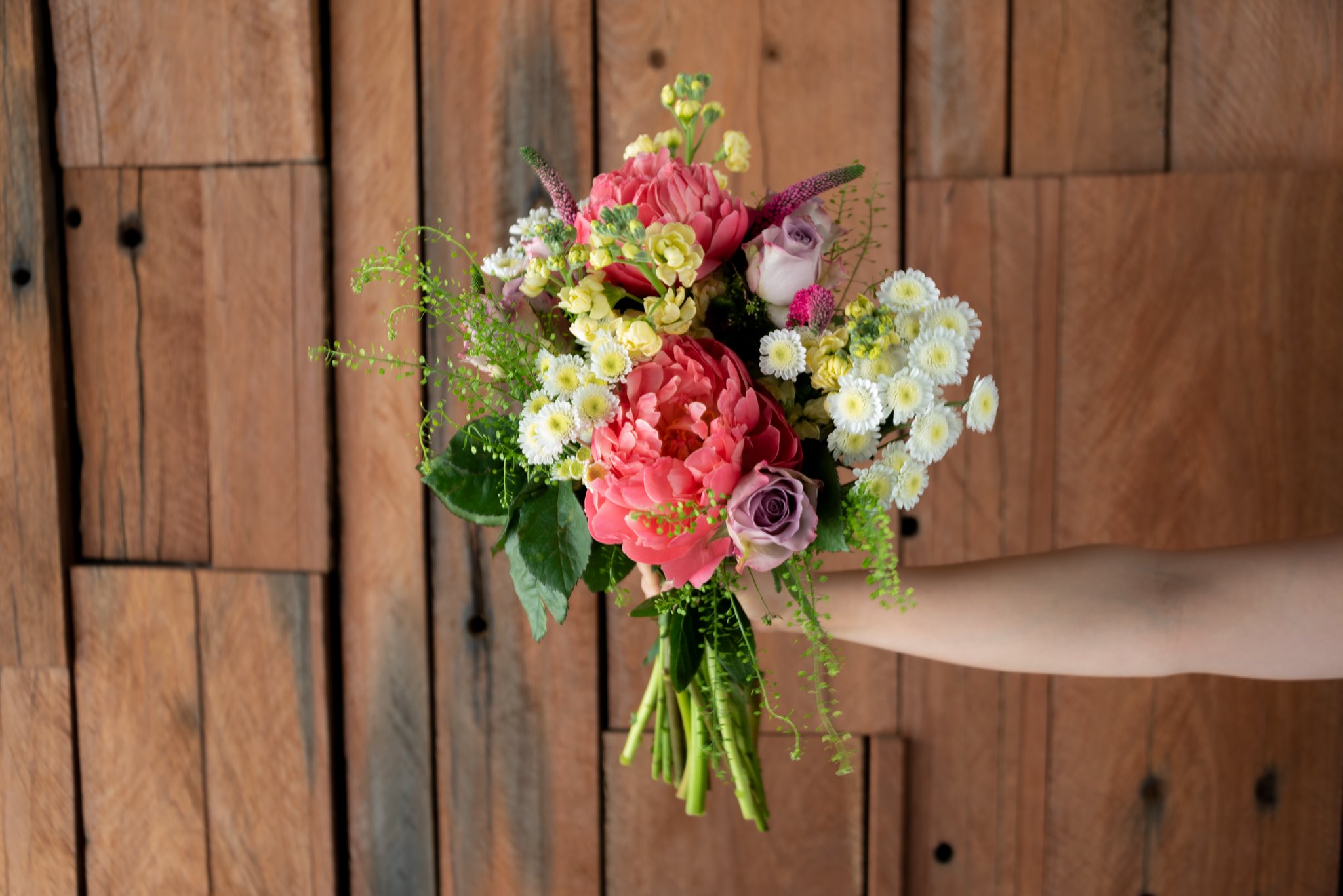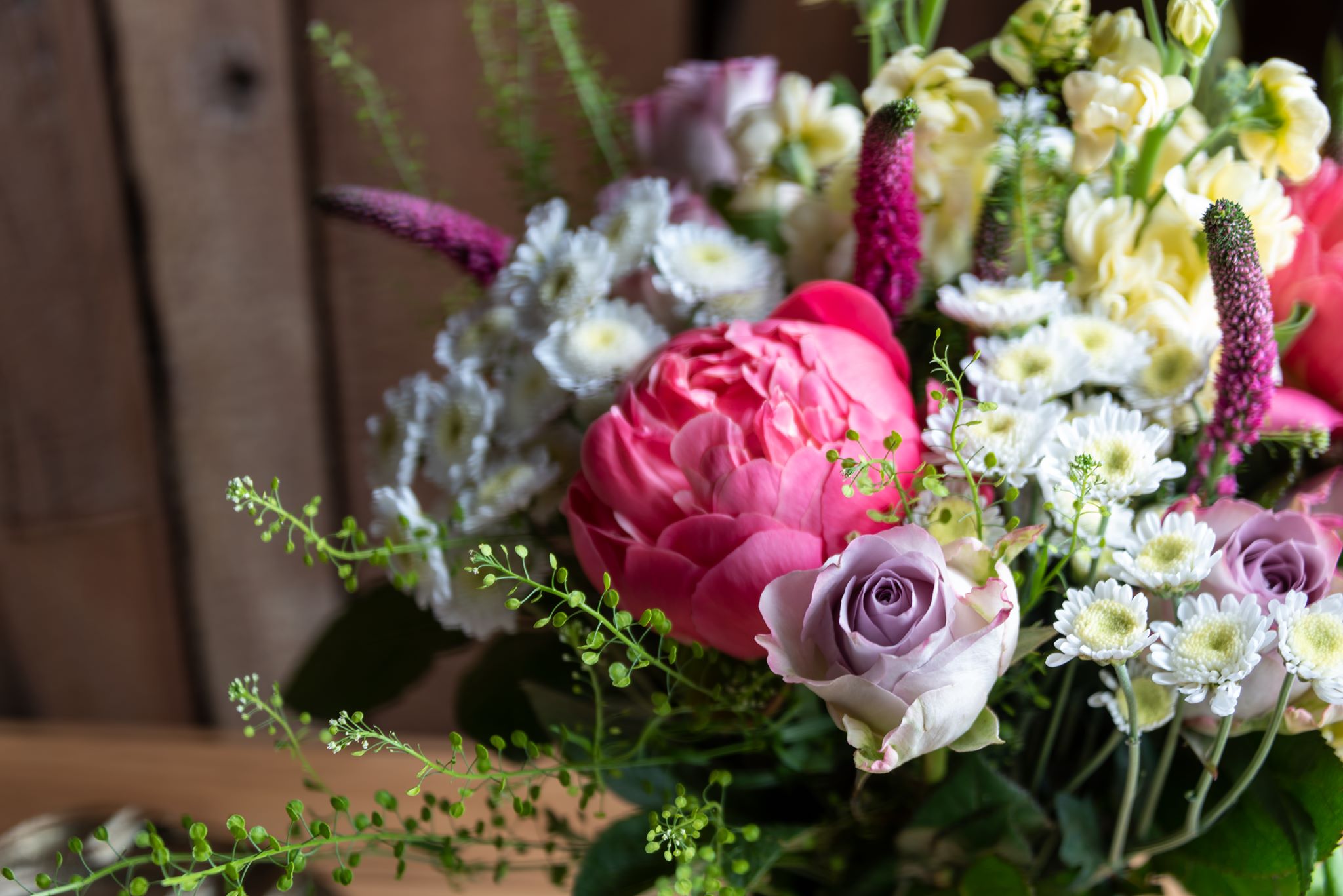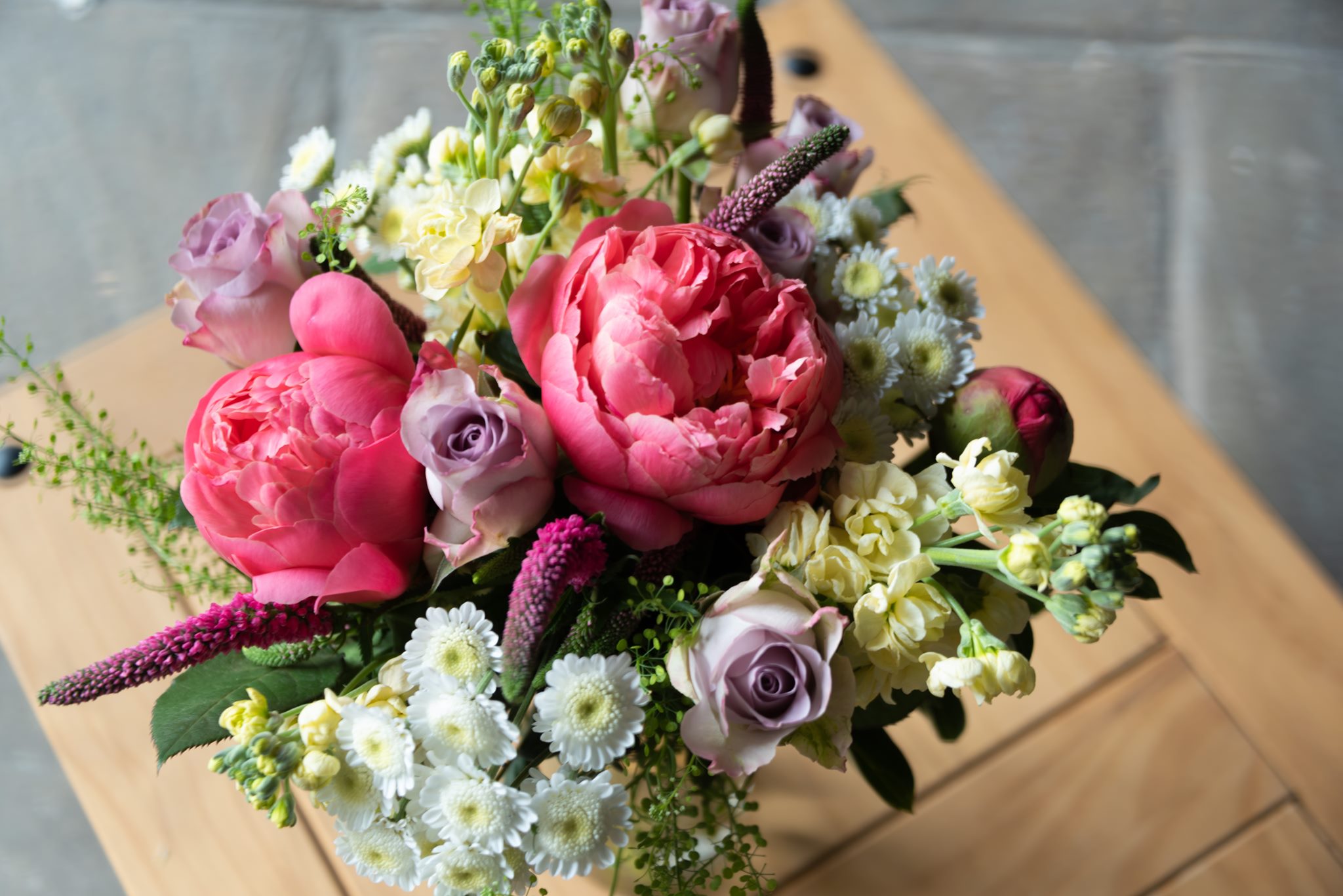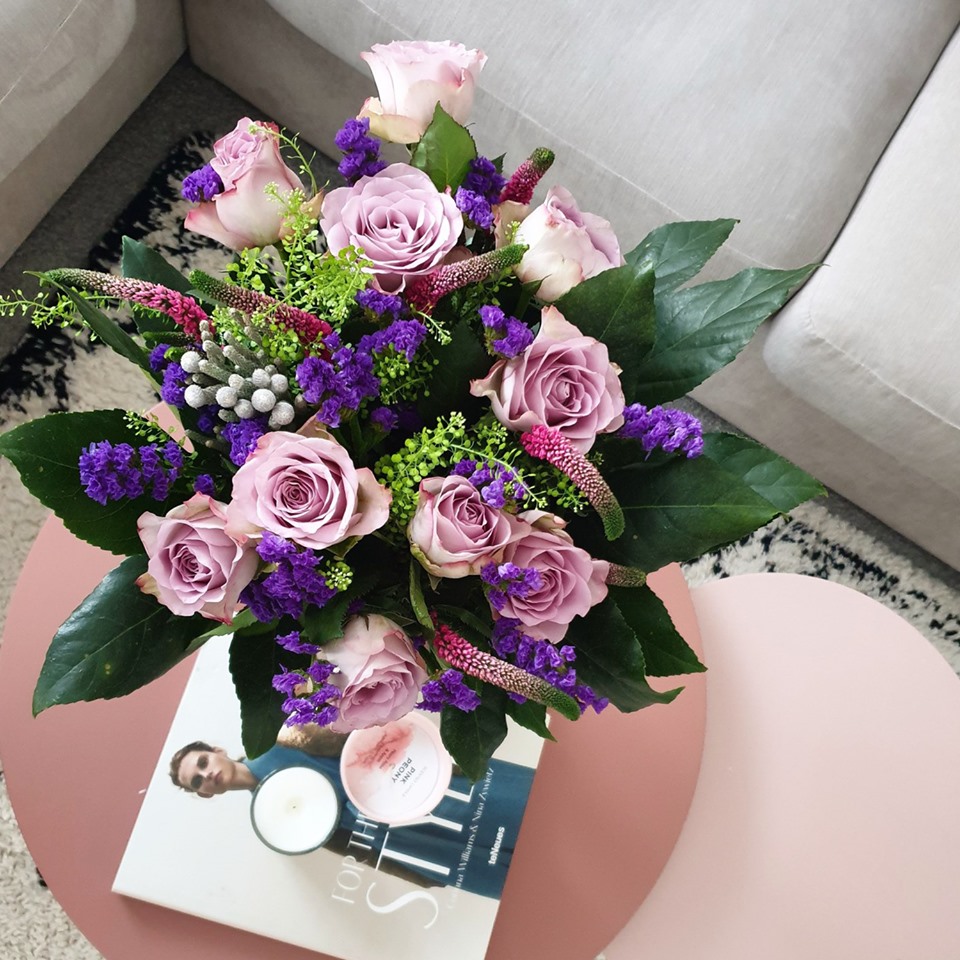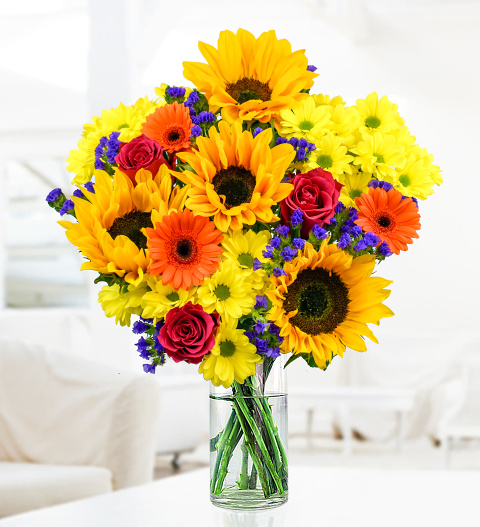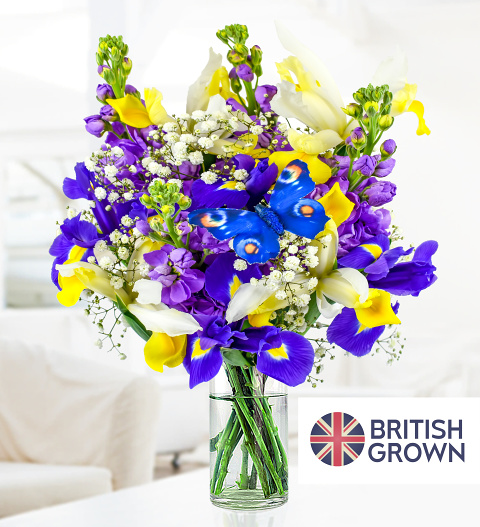 Welcome the warmer summer months with our collection of men's and women's casual leather bags and accessories.
Shop now: http://bit.ly/MSSummerSonnet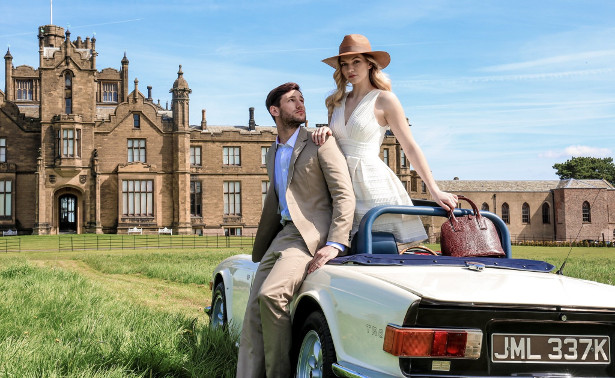 FACEBOOK | TWITTER | PINTEREST | INSTAGRAM | TUMBLR | YOUTUBE
Maxwell Scott represents a proud tradition of style, quality and craftsmanship.
We manufacture beautiful leather goods. Designed in England and manufactured in Italy. All our products are handmade and come with a 25 year warranty.
Our eye-catching range of luxury leather goods including fine leather luggage, travel bags, leather holdalls, shoulder bags, quality leather briefcase and accessories are designed to suit your demanding needs.
Blending the finest Italian hides with over 200 years of traditional tanning methods, Maxwell Scott bags are hand crafted to original designs and exude an inimitable quality and elegance recognized throughout the world.
We only select premium Italian hides to ensure they stand the test of time and last considerably longer than other equivalents.
Our "Vera Pelle Italiana Conciata al Vegetale" (vegetable tanned leather) has been carefully chosen from one of the finest and most well renowned tanneries in the whole of Italy and takes much longer to produce than other processes, such as chemical or chrome tanning. It ages beautifully, gaining unique characteristics and becomes suppler with use.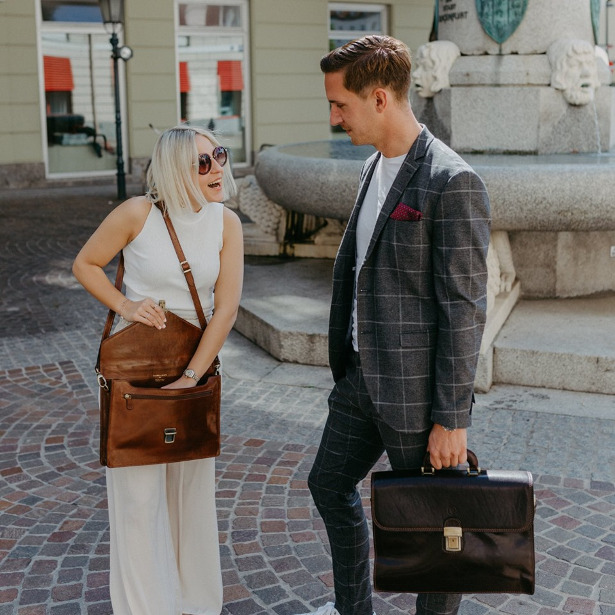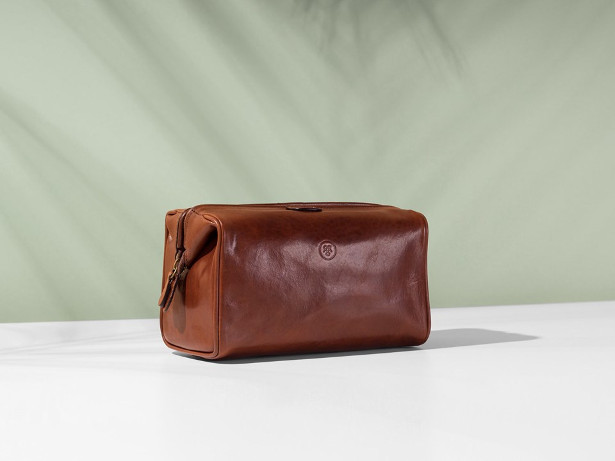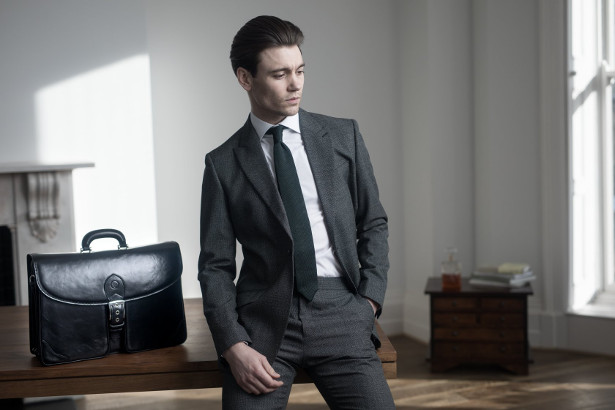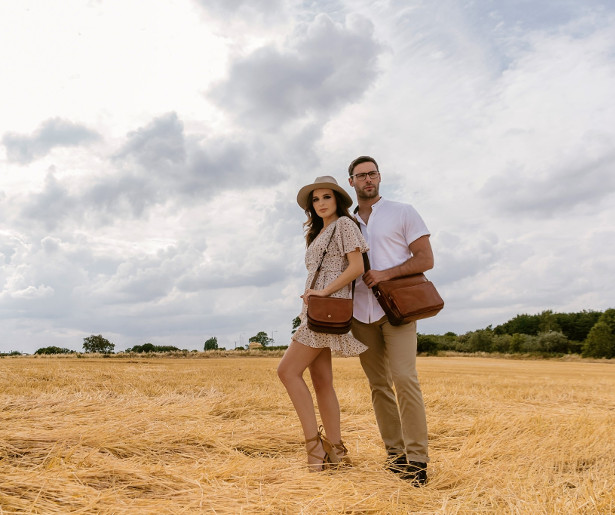 Dressed to Impress
There are several key components to creating a perfect country kitchen, the butlers sink, the AGA, the smattering of Emma Bridgewater mis-matched pottery and perhaps most centrally the kitchen dresser. Dressers from The Painted Furniture Company come in all shapes and sizes, so customers can pick the one that's just right for their family and their home.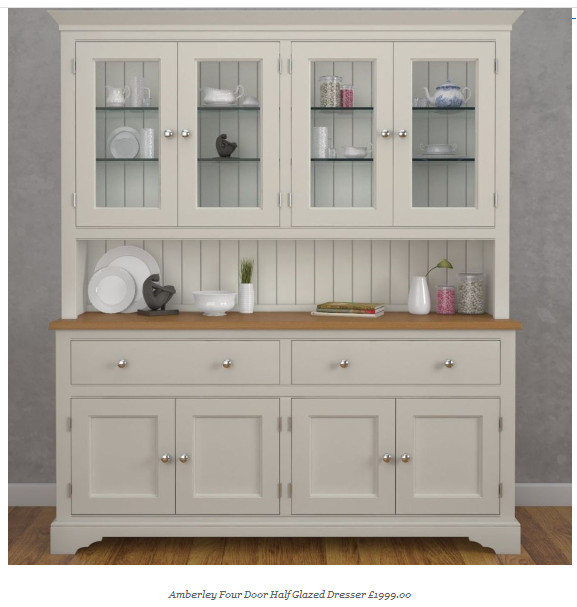 Amberley Four Door Half Glazed Dresser £1999.00
Home to all manner of things from fruit bowls and biscuit tins to family photos and invitations, these much-loved and arguably essential pieces of furniture are treasured by generations. While some are decorated more formally with matching plates and tea-cups all in pleasingly neat rows, those adorned with old jars of chutney, odd single egg cups, random keys and everything in-between carry just as much charm, adding warmth and character to the heart of the home.
Millbrook Medium Open Shelf Dresser £1632.00, Island Breeze Medium Dresser with Glazed Doors and Shelves £1599.00
The Painted Furniture Company offer a huge choice of dressers, with each one specially made to order in the UK, hence their customers can have just the design and size they need. As with all of their beautiful furniture there is a choice of stylish colours, handles and wooden or painted tops, and all at very honest prices.
Top: Millbrook Open Sideboard with Dresser Rack £1799.00. Left: Blake Large Dresser with Open Rack and Spice Drawers £2389.00. Right: Oxford Large Dresser with Glazed Doors & Shelves £1569.00
Adam Brown, MD at the company comments, "Producing good painted furniture is much more complicated than simply producing furniture and painting it. Over the years we have developed the expertise, the contacts and the experience to ensure we supply our customers with the highest quality furniture. We are passionately focused on delivering a great value product, and that does not mean we search the planet for the cheapest possible painted furniture. One thing we have learned is that cheap painted furniture is generally awful, we all know that paying any amount for rubbish can never be good value."
Oxford Large Dresser with Glazed Doors & Shelves £1569.00
When choosing a dresser, Adam advises customers to think about how the dresser will be used, as well as their own personal style. If practical storage is a priority, customers may decide to choose one with more drawers, perfect for allocating to specific items such as car keys, important post etc. Whether it's a large dresser with open shelving, a compact version with glazed cabinets or any combination in between, The Painted Furniture Company are sure to have the perfect solution. And whatever the customer chooses, once it's delivered they are sure to have fun dressing it!
Twinings launches two new Cold In'fuse flavours, in time for the summer sunshine

TWITTER | PINTEREST | FACEBOOK | YOUTUBE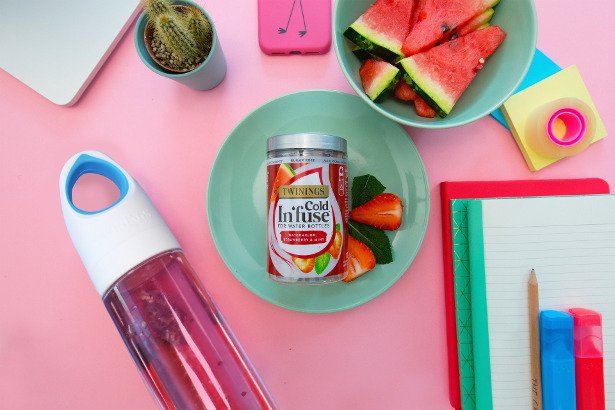 · Popular Cold In'fuse now comes in two new flavours: Apple, Cucumber, Mint & Green Tea and Pink Grapefruit & Orange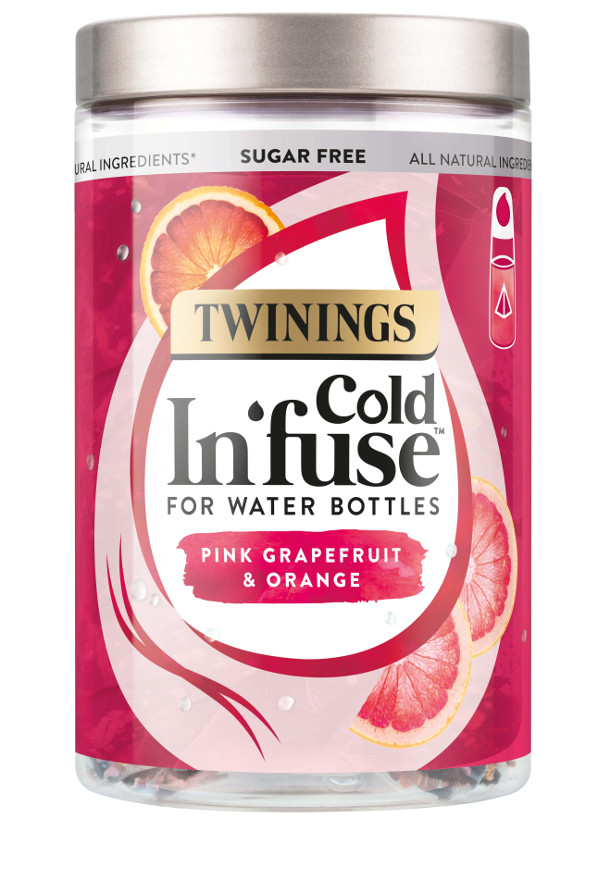 · All natural ingredients allow users to add a hint of flavour to their water, easily and conveniently
· Available now in a range of UK supermarkets and online at twinings.co.uk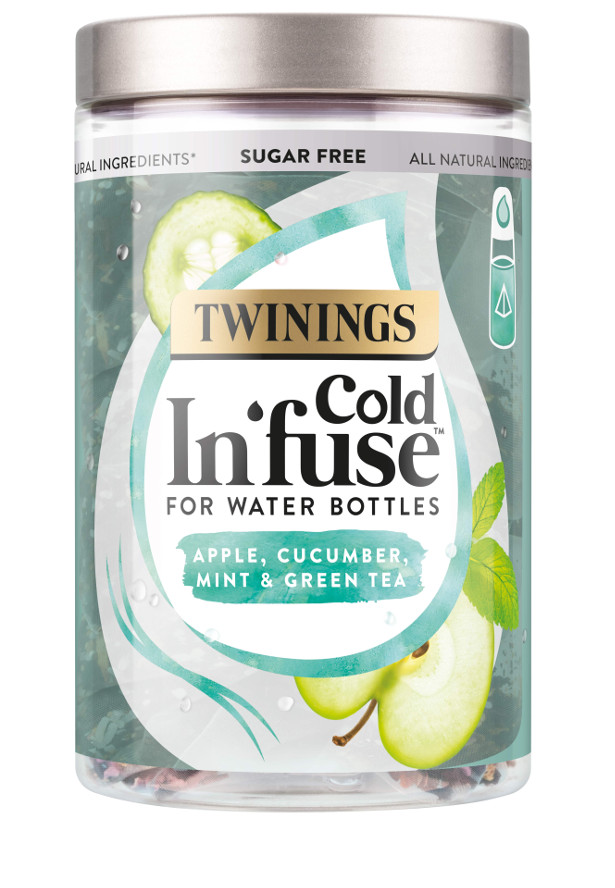 1st July 2019, London, UK –Twinings has officially launched two new flavours to add to its popular Cold In'fuse line-up. Apple, Cucumber, Mint & Green Tea and Pink Grapefruit & Orange have joined the six other flavours, allowing users to naturally enhance their water sugar free, with a delicious flavour. Building on their huge popularity since the initial launch in 2018, Twining's have increased the range in time for summer.
Water consumption is extremely important; however, it is not particularly exciting which can make it difficult to achieve the recommended two litres of water intake every day. The Cold In'fuse range allows users to add a bit of excitement to this everyday habit, without having to use alternatives full of sugar or spending time cutting up fruit. By simply adding the biodegradable mesh infuser into a water bottle, five minutes of infusion time achieves a delicious flavour sensation.
Easy to prepare and usable with cold still or sparkling water, the new fruity flavours are perfect to enjoy in the summer sunshine. Joining the Cold In'fuse range that launched in 2018, there are now a total of eight flavours you can choose from:
· Rose Lemonade
· Passionfruit, Mango & Blood Orange
· Watermelon, Strawberry & Mint
· Blueberry, Apple & Blackcurrant
· Lemon, Orange & Ginger
· Coconut, Pineapple & Mint
· Apple, Cucumber, Mint & Green Tea
· Pink Grapefruit & Orange
To accompany this range of Cold In'fuse flavours, Twinings also offers a water bottle. This bespoke bottle is made from shatterproof Tritan material, and has been designed to help encourage drinking on the go, so fans can enjoy their flavoured water anywhere!
Apple, Cucumber, Mint & Green Tea and Pink Grapefruit & Orange Cold In'fuse flavours are available to purchase now as a pack of 12 for an RRP of £3.79 – meaning each 500ml serving is only 31.6p.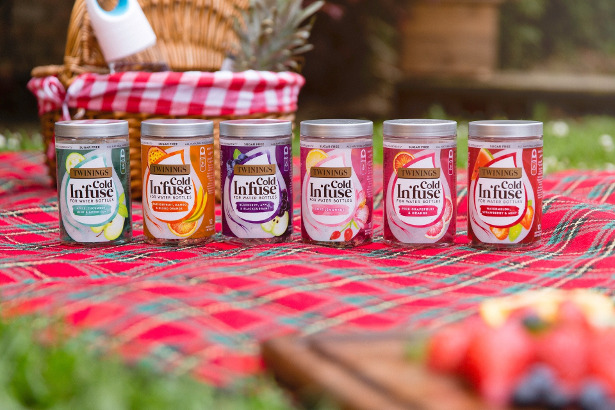 Run a Marathon at work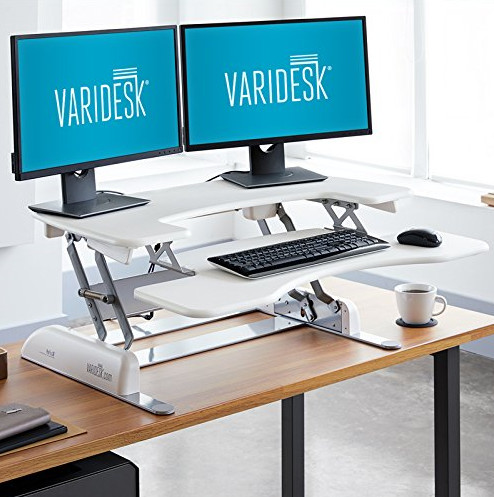 Forget Sittingitis – Sitting for long periods of time, it's well known that standing up is the answer. Whilst standing desks have many great benefits including lowering your blood pressure, reducing the risk of Cardiovascular Disease, reducing the symptoms of lower back pain and improving your posture, they also burn around 50 additional calories an hour whilst you use one. So by standing half of your working day, (4 hours out of 8) you'll burn a staggering 200 extra calories a day, that's 1,000 per week and a massive 52,000 each year. That is the equivalent of running 18.71 marathons, all from behind your desk, all whilst you work. This easy switch will get you more active in no time at all.
The Varidesk Pro Plus 36 is the best standing desk solution. The amazing design takes you from sitting to standing in under 3 seconds and comes fully assembled with no installation needed. It simply slots on top of your normal desk. Standing up at work and using a Varidesk will make a real difference to your working habits. The Varidesk Pro Plus 36 allows you to work stood up, assisting in preventing many health problems and also improving your overall health.
Features:
Two-tier design: upper display surface, lower keyboard/mouse deck
The largest model (Pro Plus 48) holds up to 45 lbs (20.4 kg)
Sits on top of existing desks
The Varidesk Pro Plus 36 is available in white or black at £365 from uk.varidesk.com
Fix Up, Stay Sharp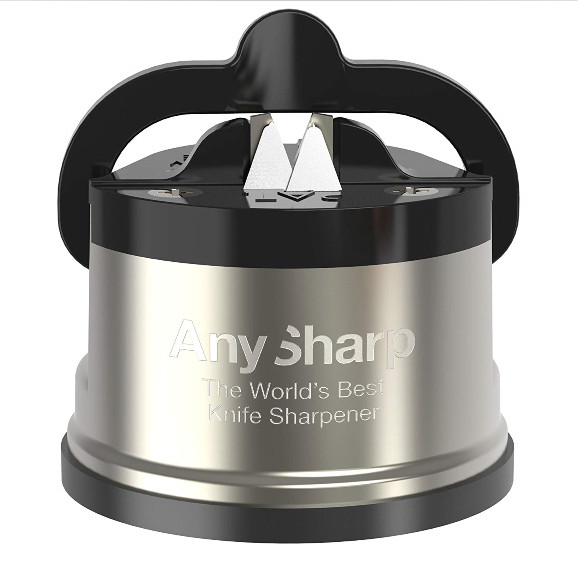 Whether you're slicing meat, dicing vegetables, or carving the Sunday Roast, a sharp blade makes cutting effortless. AnySharp Pro restores a super sharp cutting edge to blunt knife blades that have dulled with use.
Used by Celebrity Chefs such as Jamie Oliver, Ken Hom and Pru Leith it's a must-have for your kitchen drawer. Save old knives with the AnySharp Pro.
Hardend Steel
The AnySharp uses tungsten carbide technology to extend the life of almost any knife. AnySharp works on virtually any knife, including expensive hardened steel knives.
Serrated knives
AnySharp Pro even works with serrated blades* (like bread knives and hunting knives), making it unlike any knife sharpener, steel or sharpening stone you've ever used.
*Not very fine toothed serrated knives.
No skill required
The optimum angle to sharpen a good quality steel knife is 20 degrees. AnySharp is pre-set at 20 degrees to give an optimum edge every time. Getting a consistent angle with a sharpening stone is a skilled job, but AnySharp allows anyone to get professional results without any training at all.
Hands free safety
The AnySharp's safety feature is its PowerGrip suction cup base, which attaches securely to any smooth surface or worktop without the need for any tools. Once it's attached you can sharpen any knife safely hands free.
Knife edge safety
When your whole knife has been run through, your knife edge may touch as it exits the sharpening tools. The AnySharp has a long-lasting polymer guiding top that is softer than metal, and therefore won't damage the metal edge, making it safe for your knives too.
Easy, light strokes
With a totally blunt knife, AnySharp will hone it to an optimal angle, and remove excess metal rapidly the first time you use it. AnySharp does not work well with heavy strokes or too much pressure. Guarenteed for 10 years.
The AnySharp Pro is available in a range of colours from Amazon prices at around £19.99
What a DNA test can tell you about you?
FACEBOOK | TWITTER | INSTAGRAM | YOUTUBE
A Muhdo DNA profile allows you to understand how your day to day diet affects your body at a cellular and genetic level. Once profiled, Muhdo Health is able to recommend truly personalised recipes and workouts that align to your genetic profile and your health goal. Muhdo Health can help you improve your results and your overall health and wellbeing and achieve your health goals efficiently and sustainably.
DNA profiling helps with not only health but better cognitive function, creativity, higher IQ, better working memory, and better reading comprehension. It can also help reduce stress, anxiety and depression, as well as supporting injury prevention.
Muhdo Health currently works with healthcare trusts and insurance and employee benefits companies like JLT, as well as elite athletes including Olympic rower Helen Glover, Olympic hockey player Sam Quek and Eddie Hall, the world's strongest man in 2017.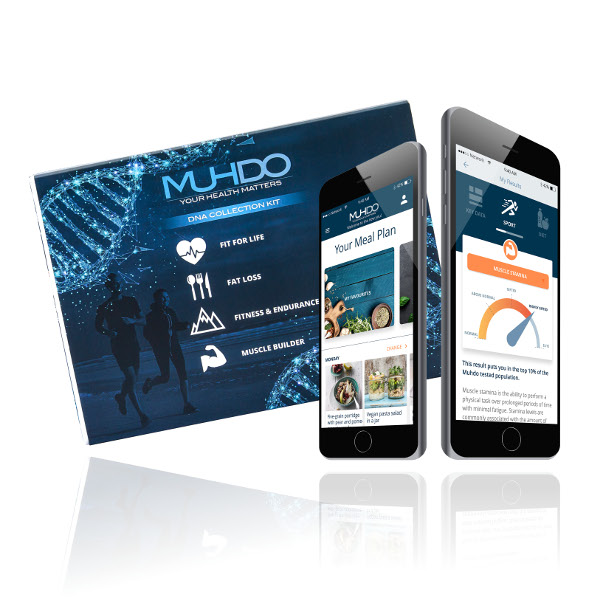 Nathan Berkley, CEO of Muhdo Health, said: "Our vision is the mass personalisation of preventive and curative healthcare. Prevention is better and cheaper than cure and inspiring people to develop healthy long-term habits is good for them and good for society. We need to focus more on internal health and democratise genetic knowledge so people can make informed decisions about their wellbeing.
For further information on Muhdo DNA profile click here muhdo.com/product/dna-profiling-kit/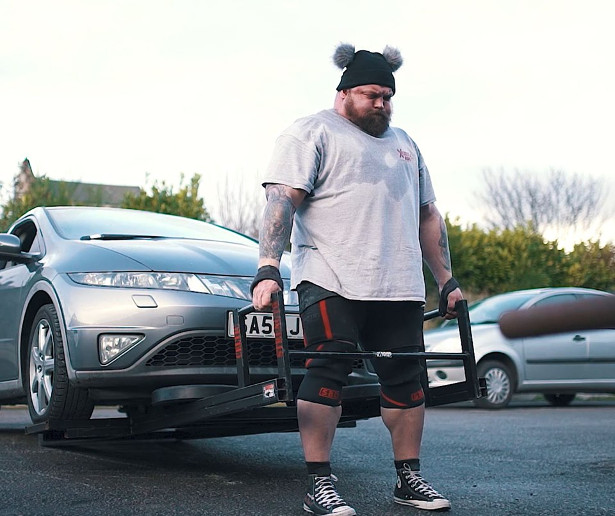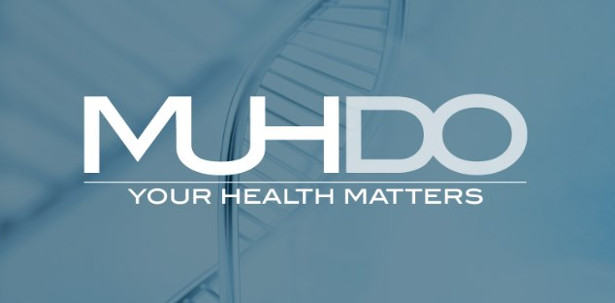 CANTERBURY REVEALS 2019 ENGLAND RUGBY WORLD CUP KIT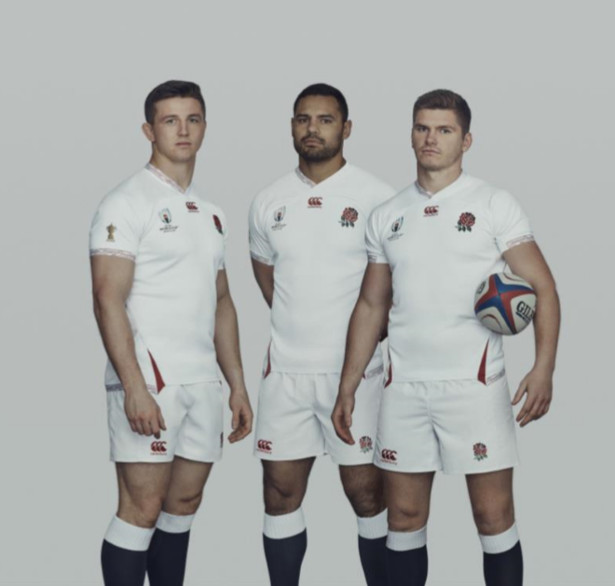 FACEBOOK | TWITTER | INSTAGRAM | YOUTUBE
England players (L-R) Tom Curry, Ben Te'o and Owen Farrell model the new 2019 Rugby World Cup England kit by Canterbury
London, Thursday 4th July – Rugby specialist and kit provider Canterbury has today revealed the limited edition 2019 Rugby World Cup kit, which the England Rugby team will wear in Japan this autumn.
The kit was unveiled at a special event for fans and grassroots players at The Canterbury Clubhouse, a pop-up store on Baker Street, which will remain open across the weekend to allow fans to be one of the first to get their hands on the jersey.
A mixture of male and female grassroots players from Beccehamian RFC in Kent were chosen to be a part of the launch by Canterbury as reward for their contribution to the development of rugby in their community. As a club, they have teams for boys and girls across a variety of age ranges, as well as senior teams.
Canterbury has also revealed a sponsored home and alternative shirt, which will be worn by England men and women this season.
The kit has gone through extensive testing – the equivalent of 205 games – over a nine-month period to ensure it is as comfortable as possible while being durable to handle the rigours of international rugby.
New developments in the jersey include VapoDri+ technology, meaning the jersey will wick away moisture and dry quickly.
The kits will be available in men's, women's, junior and infant versions, with a variety of fits to ensure the shirt is comfortable for all.
Commenting on the launch, Simon Rowe, Head of Sports Marketing at Canterbury of New Zealand, said: "Adapting to the conditions in Japan is going to be key for the England team. It can be humid and wet at the start of the tournament and then warm and dry by its conclusion, so we have focused on ensuring our kit can help the players to perform in all conditions.
"We've worked really closely with both grass roots and elite level players in an effort to produce the best kit possible and we are confident that this means we have a kit that allows players to perform to their peak while remaining comfortable and confident in the jersey. We are really excited to see the players take to the field wearing the result of all this hard work."
Eddie Jones, England Rugby Head Coach said, "It's great to have the grassroots players from the community game at the forefront of our kit launch. It is important to have a kit that can help when conditions change and importantly be comfortable for the players when out on the pitch. Our guys take pride in pulling on the iconic white jersey and we look forward to continuing the tradition in Japan."
The new kits are available to buy online, from The Canterbury Clubhouse and from the Twickenham store from 9am on Friday 5th July 2019. Online customers should visit www.canterbury.com and www.englandrugbystore.com
The Canterbury Clubhouse will be open at 55 Baker Street, London, from 10am-7pm on 5th & 6th July, and 11am-5pm on 7th July. There will be a range of in-store giveaways, including Six Nations tickets, signed jerseys and much more. Follow Canterbury on Twitter and Instagram for more details and to keep up with the action.
Canterbury is the official apparel supplier of the 2019 Rugby World Cup and will supply kit and uniform to officials and volunteers.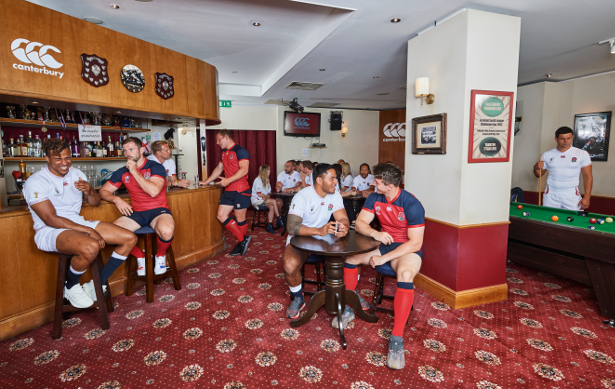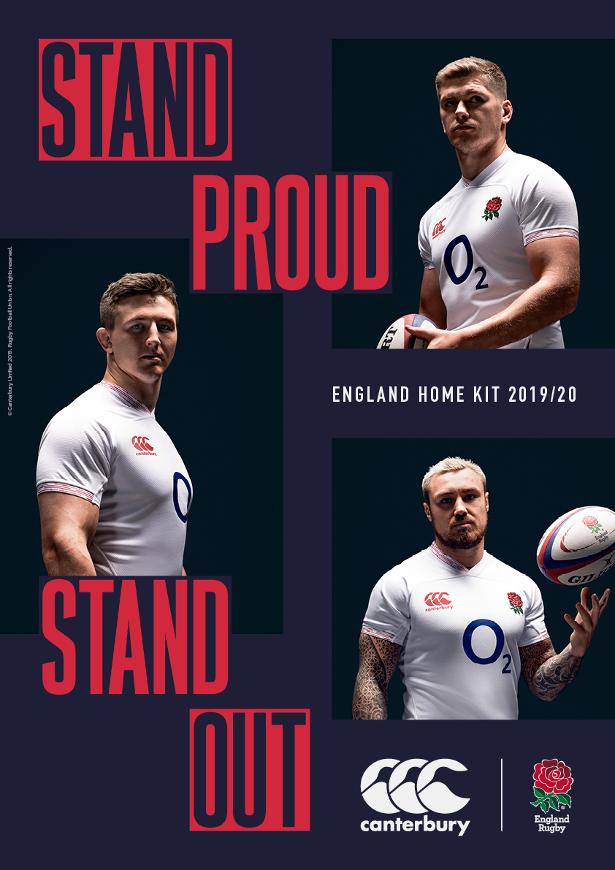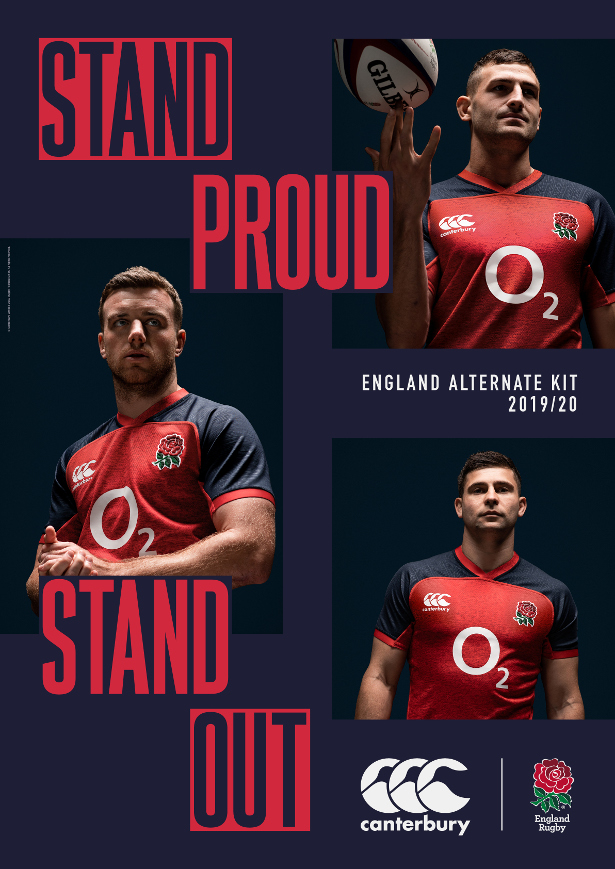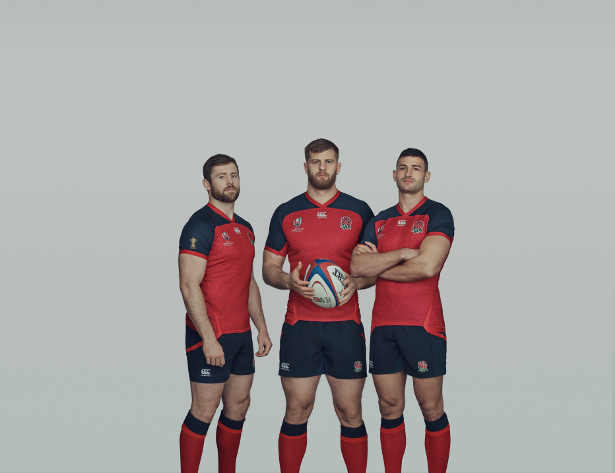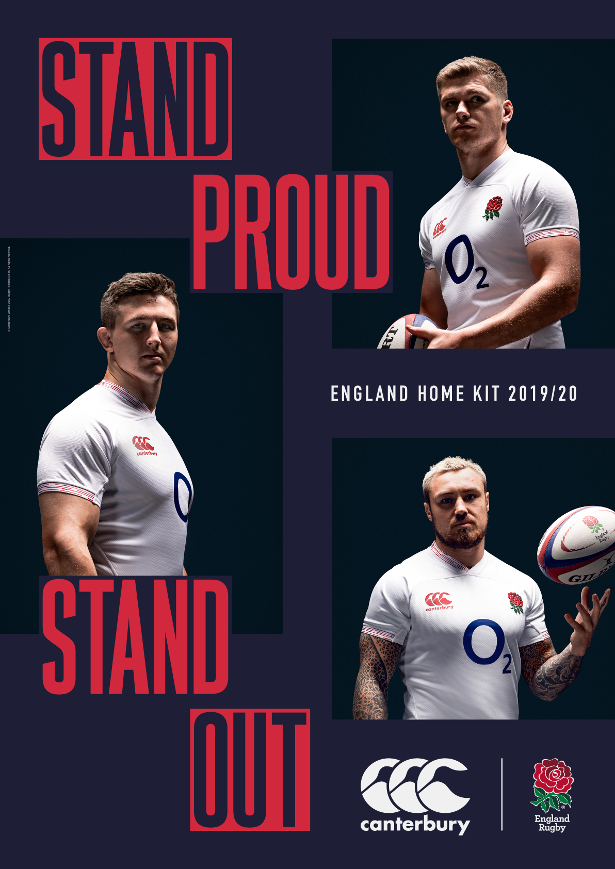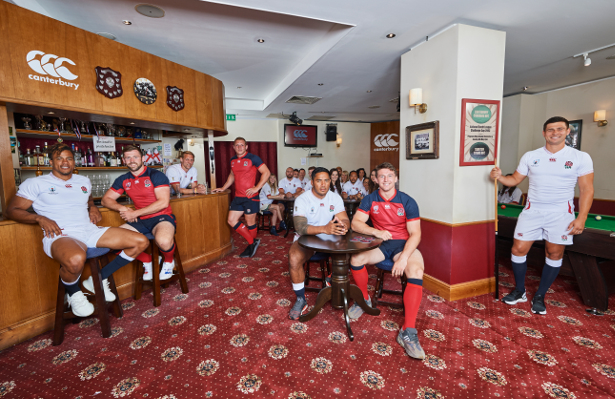 CLASSIC ELLIS RUGBY & NEW WOMEN'S RUGBY BRAND .

.A Pride In The Jersey Company.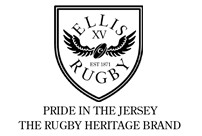 FACEBOOK | INSTAGRAM | TWITTER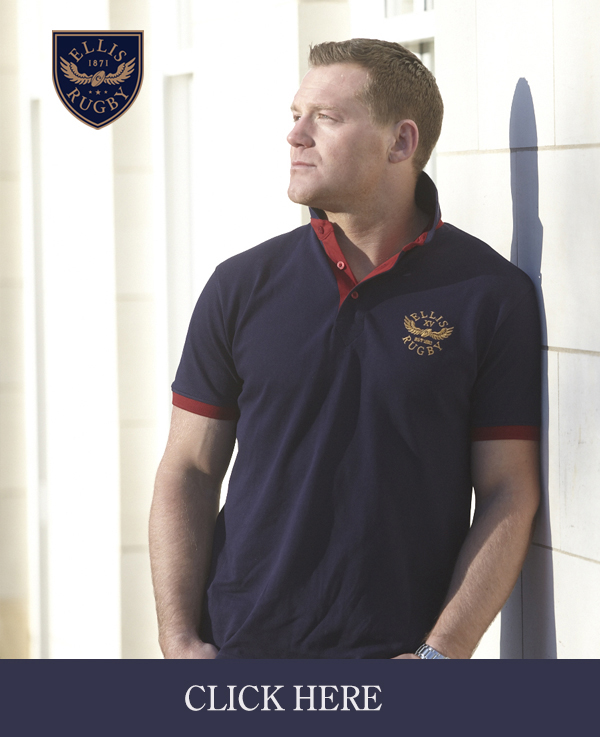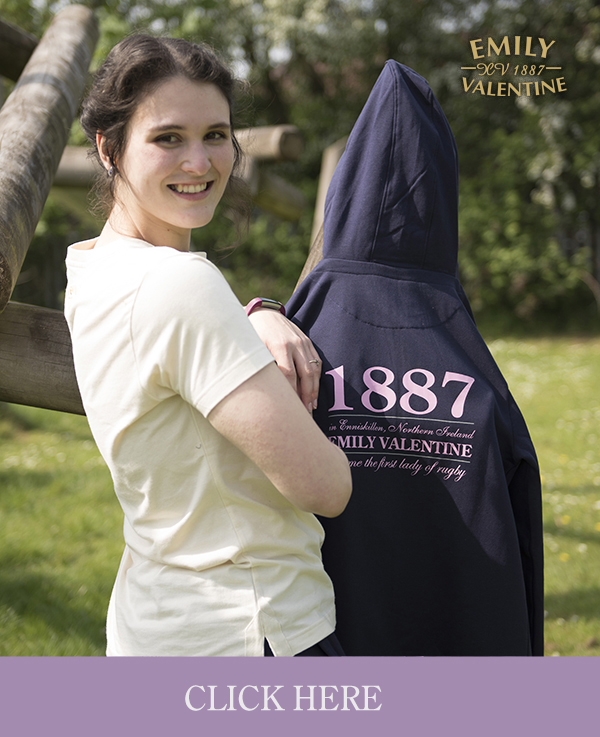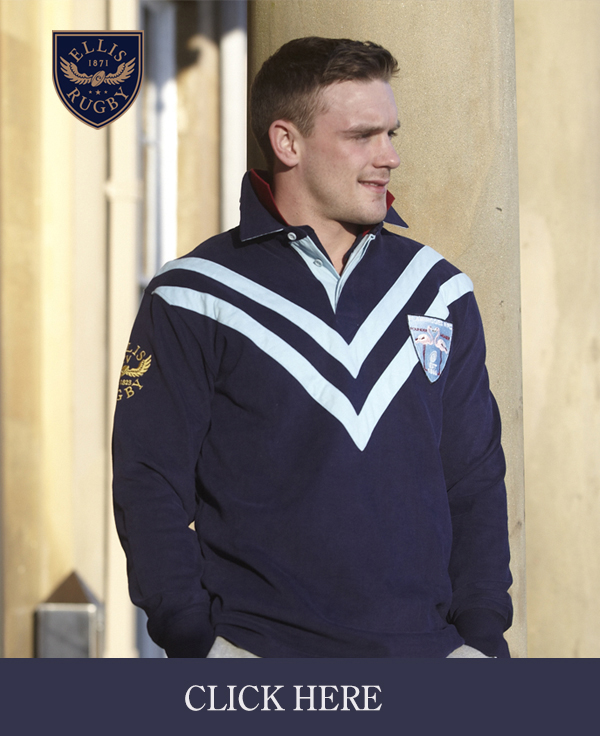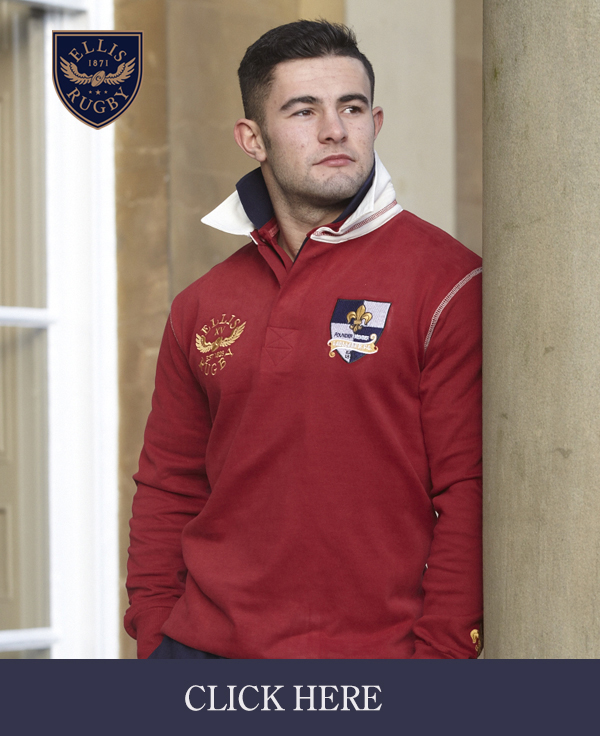 14th Annual Hannaford Swim Challenge
Sunday, July 21, 2019
9 AM – 2 PM
Bernardsville Community Pool
Please bring a chair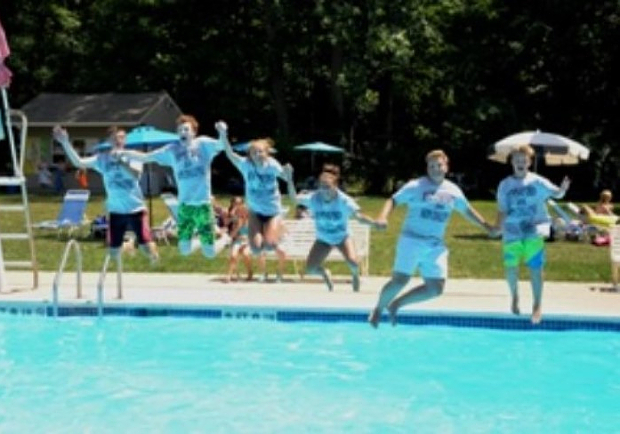 To Register OnLine
Click on:
www.kevinhannaford.org/news.html

To Register By Mail
Click on:
Registration Form (a Word document)
Please return the registration form to:
Hannaford Swim Challenge
63 Mine Mount Road
Bernardsville, NJ 07924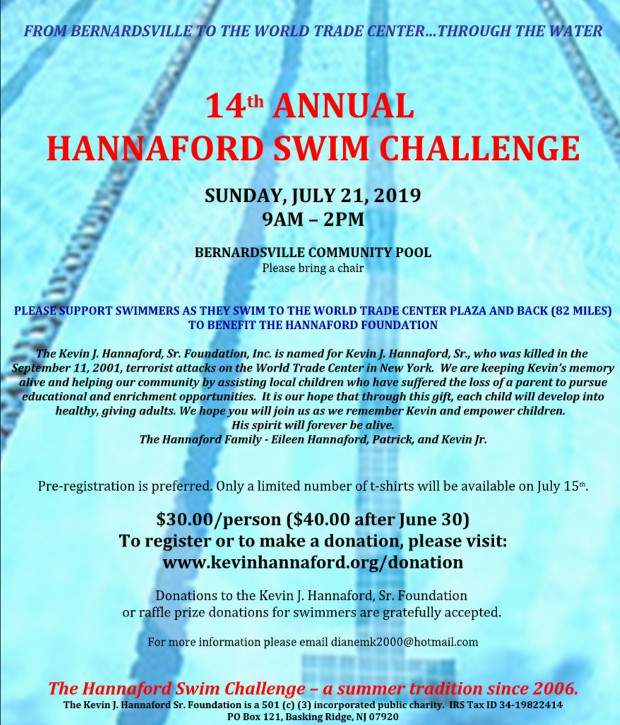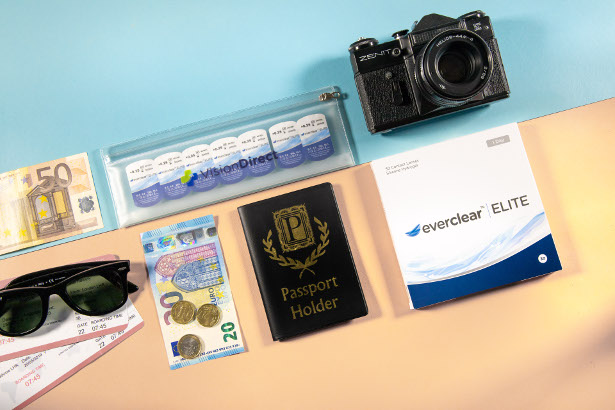 Vision Direct have launched a product for travellers, it's a travel case for contact lenses. No one else sells anything like this!
It is free with a voucher code that is available for everyone. You can get this case free even if that' the only item in your basket, you just need to pay for the delivery costs. The promotion is running for 6 weeks!
Here is the direct link to the Vision Direct Promo Page (it is also available on their home page) >> www.visiondirect.co.uk/free-contact-lenses-travel-case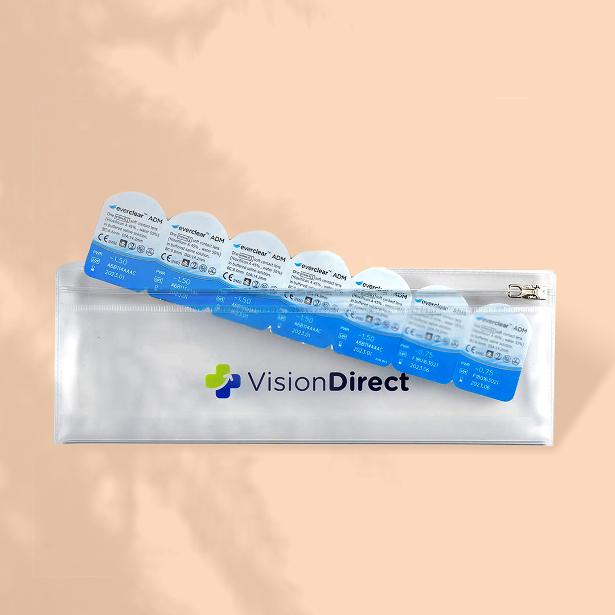 Adelaide start-up changing the face of the liquor industry at home and abroad.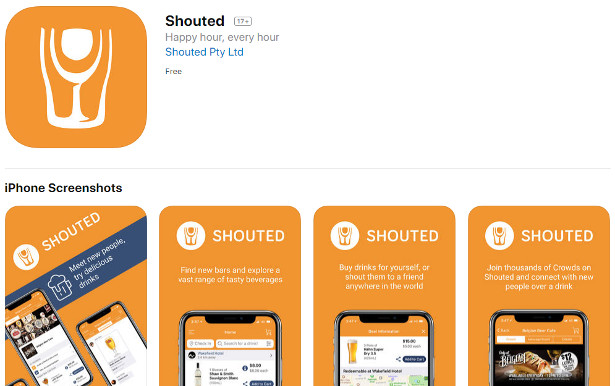 With over seventy percent growth rate in app downloads every quarter since launch, Adelaide app Shouted is proving that you can make it in SA.
With the common trend seeing tech start-ups wooed by eastern state investors and opportunities, Shouted Directors Michael Bois and Sam Nicolitsi firmly support their decision to develop the app solely in South Australia.
"We choose to live in Adelaide, and we've made that commitment from the onset. Shouted has been built entirely in SA, we haven't contracted any external developers," Bois says.
"If we have the state rallying behind us, we can retain a local head office a nd maybe even pull on talent from the eastern states, though I'm confident we'll find enough talent here," he says.
Shouted is the latest way to get social, meet new people and safely shout drinks at your local. It is a world first concept that allows users to buy drinks at happy hour prices and shout friends a drink, from anywhere in the world.
"For the public there is huge benefit in being able to shout friends a drink. You can also find discounted drinks – like half priced Belgian beers at Belgian Beer Café for example," Bois says.
"You could even buy your business partner a bottle of Moet while they're overseas! We went live in Brazil in March and it's like Shouted has formed its own heartbeat now."
The Adelaide bar scene is getting behind Shouted, as well-known establishments are lining up to get onboard.
"For bars, it's no sale no fee. There are no contracts or set up fees. Just run some deals. If you make one sale, you're already ahead. Also, venues are using it for engagement with their customers, shouting people a drink to get them through the door," he says.
"Customer acquisition is literally the cost of a pint. If the customer doesn't come in to redeem the drink they've lost nothing."
These burgeoning tech founders have also managed to solve the missing link in the liquor industry, by connecting consumers at bars and pubs with retails liquor business like Celebrations and Dan Murphys. Bois says the reception from the liquor industry has been overwhelming.
"We've done activations with brands like Mismatch, Bacardi and Lion Nathan. Off the back of these, we issue the brand depersonalised data on consumption – information they simply can't get from the bars and pubs."
"If you try Mismatch on Saturday night, we can send you an email letting you know where to buy it!"
The team is about to undertake their first funding round and bring Shouted to the eastern states and beyond. Making waves at home and abroad, this start up is shaping up to be another huge South Australian success story.
This July, London's Carnaby Street will be renamed 'Carnabee Street' with the return of Bees' Needs Week, celebrating the nation's pollinator heroes!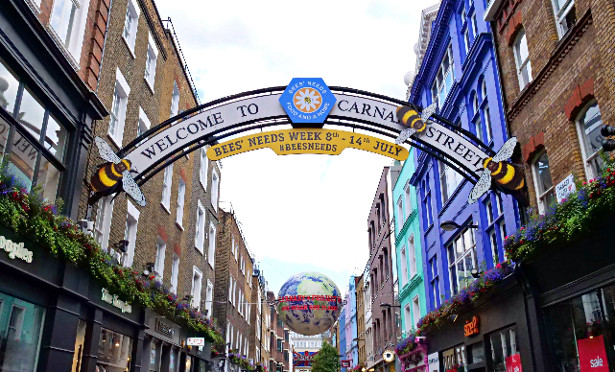 From 8-14 July, pick up tips on how to protect our black and yellow furry friends at the pop-up 'Hive' at 3 Newburgh Street, just off Carnaby Street, where visitors can get up close to the bee action with a live bumblearium, observation bumblebee colony, interactive VR headsets to explore the inside of a bee hive as well as educations games and honey tasting.
During the week, bee-lovers will enjoy special cocktails on offer in Kingly Court, with Whyte & Brown's 'Honey 75' and The Rum Kitchen's 'Sweet Ting', with £1 from each cocktail going to the Bumblebee Conservation Trust.
Plus, don't miss the bee-themed makeover of the iconic Carnaby Street arch. Did you know Carnaby is a haven for bees, with over 850 flower window boxes, planters and hanging baskets across the destination's 14 streets and over 160,000 bees living across bee hives on Carnaby's roof tops.
Characterful kitchen design with real wood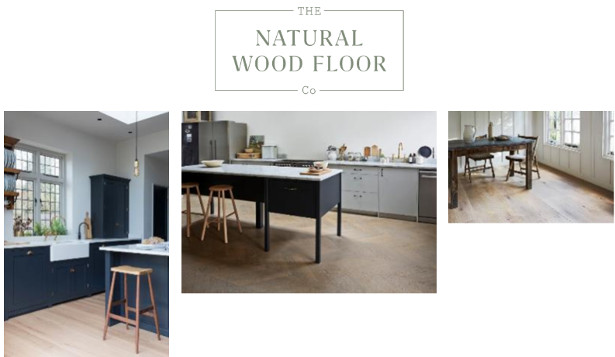 Embrace the trend for inside outside kitchens with Stylish, hardwearing and long-lasting engineered wood flooring, the perfect choice for contemporary and traditional kitchens alike.
Bring the outdoors in and add a hint of nature to your kitchen scheme all year round, with the natural beauty of wood, ideal for teaming with painted furniture and any number of the on-trend materials in kitchen design, from copper to stainless steel, for a look that is timelessly elegant yet hot off the design catwalk.
Creating a striking impression over large, open-plan spaces, engineered wood is entirely suitable for kitchen diners, being highly durable and very simple to keep clean.
For more details call the Natural Wood Floor Company on 0208 871 9771 or visit www.naturalwoodfloor.co.uk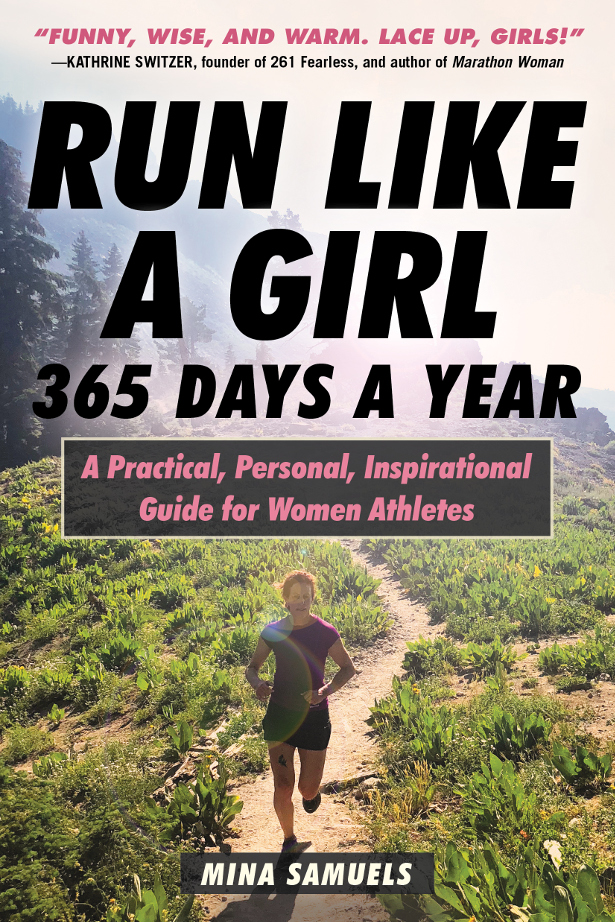 No matter how hard it is to get out the door, it's on the road that we meet our strengths and weaknesses, have the space to contemplate our hopes and dreams and ultimately find what makes us happy. Not every workout is an epiphany. Instead, each time out on the road—no matter how much of a battle it was to get there—is an exercise in getting to know ourselves a little bit better.
For women who draw even a portion of their strength from being active, Run Like a Girl 365 Days a Year serves as a Book of Days. It's practical, inspirational, and personal, with a dash of the existential and neurotic, it's a fresh take on the popular thought-a-day books, geared toward women athletes. Containing 365 entries for a full year of running inspiration, Run like a Girl 365 Days a Year revels in the joys we discover as we greet our athletic selves each new day, and confront the obstacles thrown in our way by the world, by our bodies and, most importantly, by our minds. Some of the topics include balance, body image, the battle of the sexes, sisterhood, and aging.
Light-hearted, honest, and authentic, Run Like a Girl 365 Days a Year is an inspiring daily reminder of every woman's strength and potential.
Mina Samuels is a writer, performer and editor, and in a previous incarnation, a litigation lawyer and human rights advocate. Her books include Run Like A Girl 365 Days A Year: A Practical, Personal, Inspirational Guide for Women Athletes; Run Like A Girl: How Strong Women Make Happy Lives, and a novel, The Queen of Cups. She has also written and performed two solo shows and written a ensemble play, Because I Am Your Queen. When she is not writing she might be off running over hill and dale, biking, cross-country skiing, tri-ing, yoga-ing, rock climbing, kayaking, snowshoeing, or hiking in far off places. www.minasamuels.com To purchase the book, go to Amazon.com.
Noise-free, wire-free and worry-free:
Introducing Sony's new WF-1000XM3 headphones with Industry-leading Noise Cancellation[1]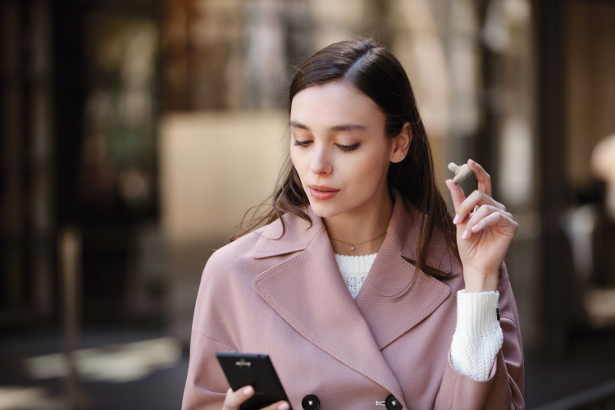 PINTEREST | TWITTER | YOUTUBE | GOOGLE+ | FACEBOOK
Enjoy the 1000X family's renowned premium sound on Sony's latest truly wireless headphones
The next level of silence with Dual Noise Sensor technology and HD Noise Cancelling Processor QN1e
Wire-free design, stable connectivity and comfortable fitting for total listening freedom
Long-lasting battery life and quick charging function to revolutionise your commute
Listen your way with Adaptive Sound Control, customisable touch controls and voice assistant
Sony today expands its renowned 1000X family with the addition of new generation truly wireless headphones – the WF-1000XM3. Sony's industry-leading1 Noise Cancellation is improved further with the HD Noise Cancelling Processor QN1e chip and Dual Noise Sensor Technology which delivers exceptional Noise Cancelling performance, enabling you to hear the music and nothing else.
The next level of silence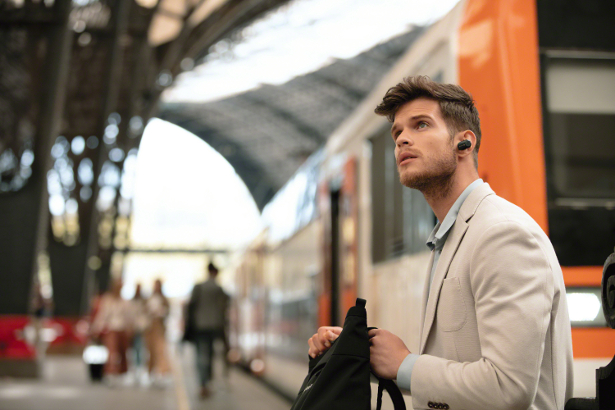 The WF-1000XM3 headphones feature Dual Noise Sensor technology that works with the new HD Noise Cancelling Processor QN1e to catch and cancel noise respectively, so that all attention is on your music. Thanks to Dual Noise Sensor Technology, one feed-forward microphone and one feed-back microphone on the surface of the headphones catch more of the ambient sound around you. Having caught the ambient sound, the dedicated HD Noise Cancelling Processor QN1e gets to work. The processor cleverly creates an inverted sound wave to offset bothersome background noise. It not only cancels more noise across almost all frequencies but also uses less power. Anything ranging from annoying aircraft cabin noise, to hustle and bustle on the city streets, is dramatically cancelled by the buds – so it's all about the music.
Stunning sound
Characteristic of the 1000X family, you can enjoy premium, high quality sound on the WF-1000XM3 buds and listen to your music the way that the artist intended. The HD Noise Cancelling Processor QN1e also accomplishes stunning sound thanks to 24-bit audio signal processing and DAC with amplifier. Digital Sound Enhancement Engine HX (DSEE HX™) upscales compressed digital music files including MP3 formats, to bring you closer to the quality of High-Resolution Audio. Fully immerse yourself in high quality sound, whether you're listening to music or enjoying the latest film on the go and thereby transform the dreaded commute into a fun and relaxing escape from the commotion around you.
True wireless, true freedom
The truly wireless design of the WF-1000XM3 buds allows you to move freely without the nuisance of getting tangled in wires. The WF-1000XM3 buds are small and light but manage to pack in a newly developed BLUETOOTH® chip. This allows for L/R simultaneous BLUETOOTH® transmission which means that both left and right earbuds receive audio content at the same time, rather than the conventional left-to-right relay BLUETOOTH® transmission. Teamed with the new optimised antenna structure, this results in a highly stable connection, so nothing gets in between you and your music. Also, latency improvement means you can immerse yourself in the latest films on a paired device.
The WF-1000XM3 buds are specifically designed for improved comfort and stability in the ear. The 'ergonomic tri-hold' structure holds the earbuds firmly in place, with three supporting points for the ear. A high-friction rubber surface has also been included to ensure a stable fitting. With 4 sizes of hybrid earbuds and three sizes of triple comfort earbuds, you can find your perfect fit.
Clever convenience
The HD Noise Cancelling Processor QN1e has a low power consumption, boosting the battery life and your listening time considerably. You can listen for up to 24 hours[2] with Noise Cancelling on, thanks to WF-1000XM3 earbuds' sleek case that doubles up as a charger, perfect for a battery boost on the go. The buds even have a quick charge function – just 10 minutes of charging gives you up to 90 minutes of battery life.
For ease, you can use Quick Attention mode to communicate without removing your earbuds. Simply place your finger over the touch panel of the left earbud to quickly lower the music volume and let the ambient sound in, so you can hear announcements or order a drink. Plus, with the fully customisable touch sensors on the earbuds[3], you can easily play, pause, skip songs or activate your voice assistant with simple taps. Additionally, the new Wearing Detection feature automatically pauses your music when you remove one of the earbuds from your ear and resumes playing when you put the earbud back in your ear, so you never miss a beat.
Optimised for the Google Assistant[4], you can control your headphones by voice, making the WF-1000XM3s the perfect commuter companion. The headphones are also compatible with the Sony | Headphones Connect app, where you'll find customisation features for sound, noise cancellation, touch controls and more.
The WF-1000XM3 model will be priced at approximately £220 / €250 (Ireland) and will be available from mid-August.
For product specifications, please visit:
https://www.sony.co.uk/electronics/truly-wireless/wf-1000xm3
https://www.sony.ie/electronics/truly-wireless/wf-1000xm3
[1] As of 1st June 2019. According to research by Sony Corporation, measured using JEITA-compliant guidelines in Truly Wireless style Noise Cancelling headphones market.
[2] Up to 24 hours with Noise Cancelling on (6h x 3 charges) and up to 32 hours with Noise Cancelling off (8h x 3 charges). The case provides up to 3 additional charges.
[3] Customisable via the Sony | Headphones Connect app.
[4] Google is a trademark of Google LLC.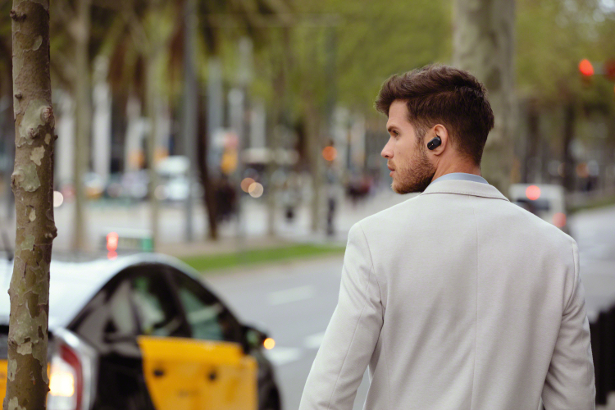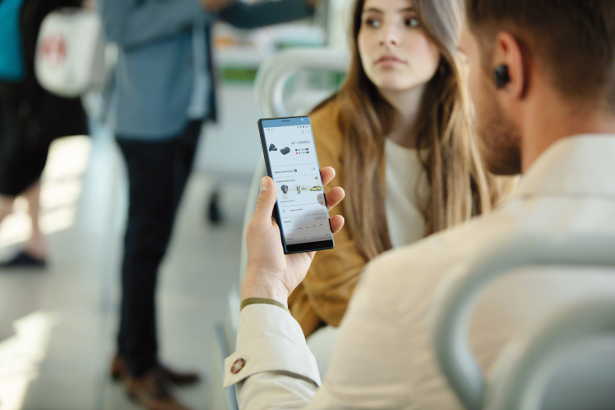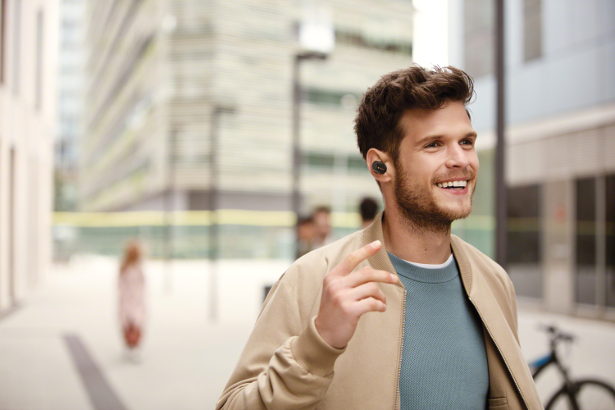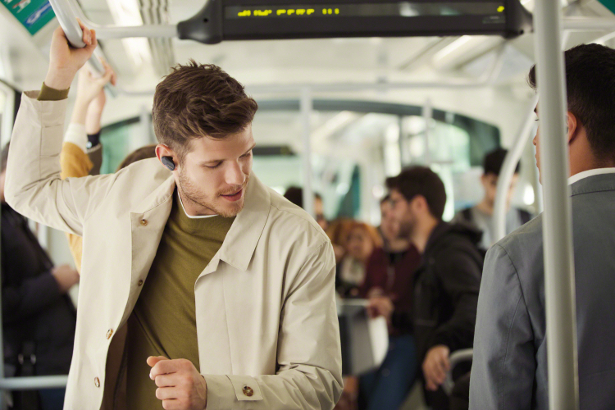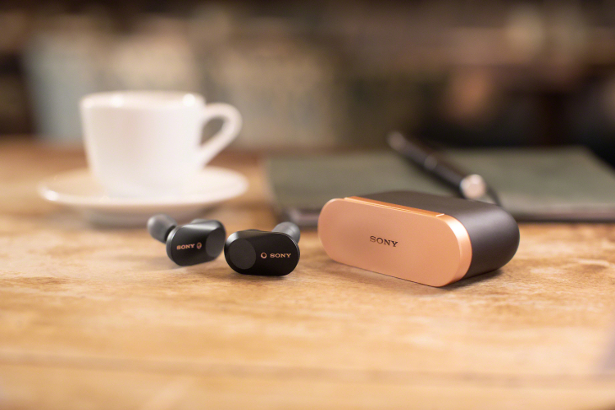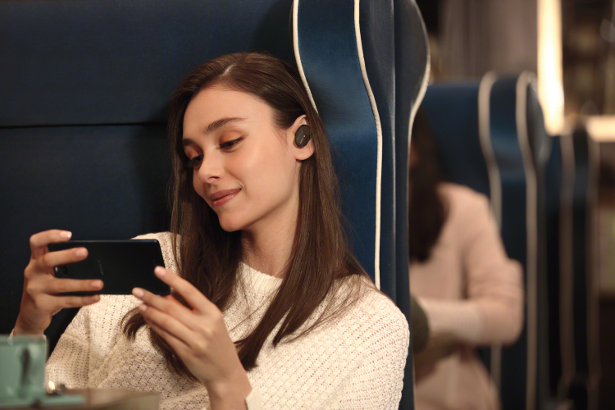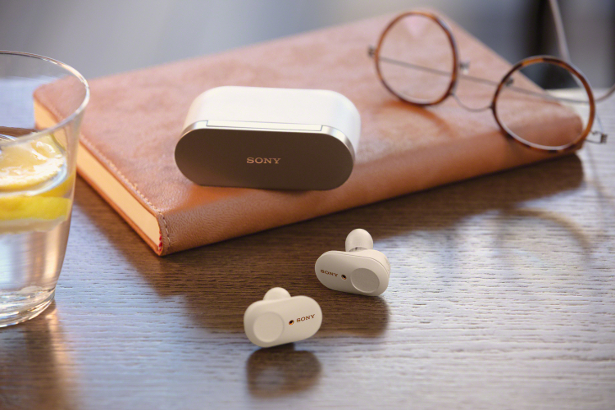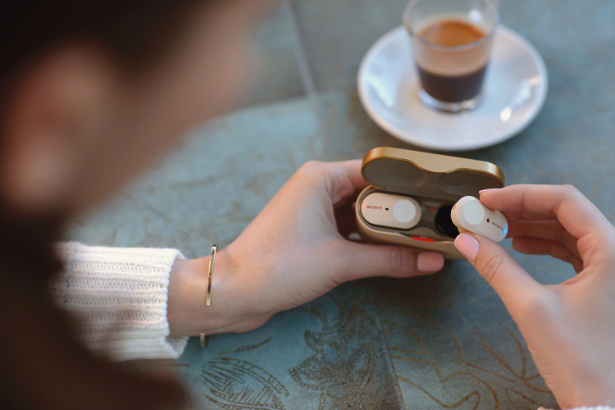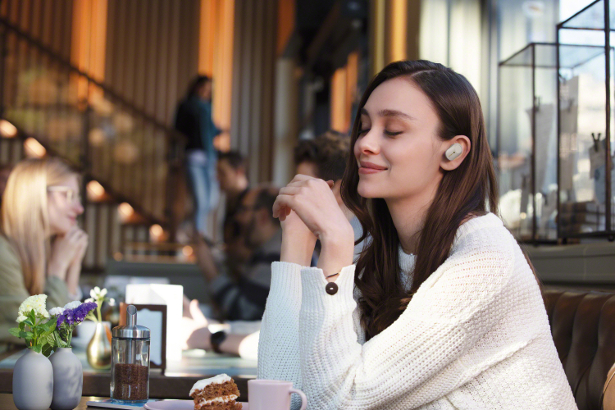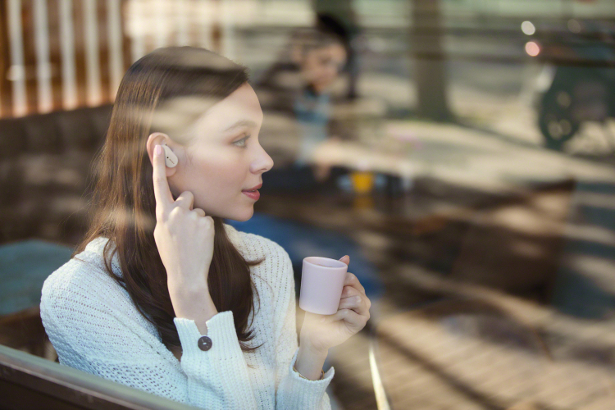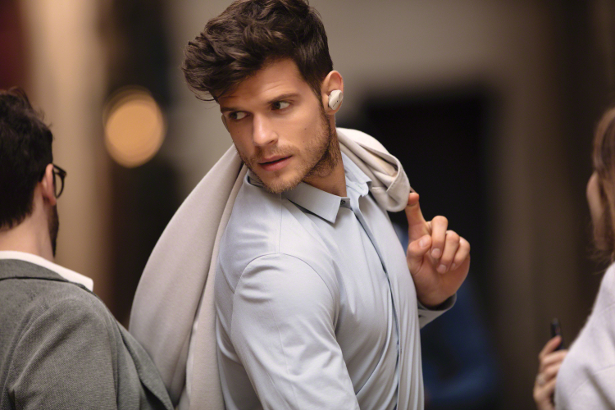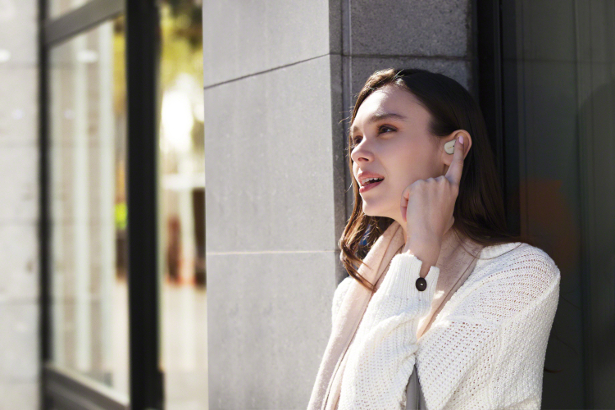 NEW NATIONAL PLAYFINDER SERVICE LEVELS THE PLAYING FIELD FOR WOMEN'S GRASSROOTS SPORT
From today, new app and online service connects amateur players to 22,000 sports pitches and facilities across the UK with a pledge to equalise women's participation
"NOT MY FIELD": 4 in 10 young UK women say that they would like to take up football but more than half see it as a male domain*
"We will put gender on the grassroots sporting agenda," says Playfinder founder
Playfinder, a new national service that enables amateur sportswomen and men to choose and book more than 22,000 sporting facilities – for sports ranging from football to paper aeroplane throwing – launches today with a commitment to put gender on the sporting agenda and achieve balanced use of the platform.
A Censuswide survey of 1,000 women for Playfinder found that 40% of young women were interested in playing football but that disappointingly more than half view the sport as male territory, or as one respondent put it, "treading on male turf."
Jamie Foale, founder and CEO of Playfinder, said: "We're determined to bring equality to grassroots sports by giving women equal access to facilities and by investing our marketing and campaigning efforts in promoting women's sports. This year's Women's World Cup saw an unprecedented level of interest which is incredible. What we need to do now is keep this momentum and do as much as we can to empower more women to get into football."
Tracey Crouch MP, former Minister for Sport, Civil Society and Loneliness, commented: "Sport is a huge part of British culture and for too long our nation's favourite game has been dominated by men. I wholeheartedly support any initiative to get more women playing football."
Playfinder makes it easy to find, book and pay for sports venues and facilities across the UK. Since the women's World Cup began in June, Playfinder has seen a 54% rise in bookings by female football teams, showing the growing appetite for the sport. The business pledges that it will use its marketing muscle to ensure that at least 50% of users on its platform will be female or mixed teams by the time of the next Women's World Cup in 2023.
Fleur Cousens, Founder & Manager of London football team Goal Diggers FC, added: "Goal Diggers FC is facing its biggest challenge yet – access to pitch space. The archaic block booking system is actively preventing the participation of women and non-binary people in football. We now have over 200 members but each week we have to turn people away from training due to lack of space. We're calling for equal access to the spaces which for so long have been dominated by men's teams – it's 2019 and it's time for change."
The Playfinder service offers access to 22,000 facilities nationwide, catering for traditional sports such as football, tennis and eGaming, as well as less traditional pursuits including paper aeroplane throwing. Venues range from rooftop football pitches in London to volleyball courts in Liverpool.
Playfinder goes national today, but the service has been trialling regionally. To date, it has helped 2 million amateur sportswomen and men find and book a venue. The Playfinder app is downloadable today or bookings can be made via www.playfinder.com.
Exciting news at Baabuk

If you'd been to our website lately, you may have noticed our latest wool creation, the adorable Frogbuk! This cuddly storage bin was inspired by our co-founder Dan seeing extra wool draped over a yoga ball in our Nepalese workshop. With that inspiration, they all got to work handcrafting and stitching these 100% wool smiley storage bins. We're still offering exclusive pre-order offers on the full Frogbuk collection (shipping in August).
Secondly, we have a very exciting, very exclusive product launch coming out in just a few short weeks. Have you heard of the Valais Blacknose Sheep (aka the cutest sheep in the world?!). As a Swiss brand, we knew we had to do something special with the wool from these adorable sheep. While I can't share the full details with you, I will say that we're launching a limited edition (only 500 pairs in the first production
Awaken your senses with new Umami tasting at Grande Provence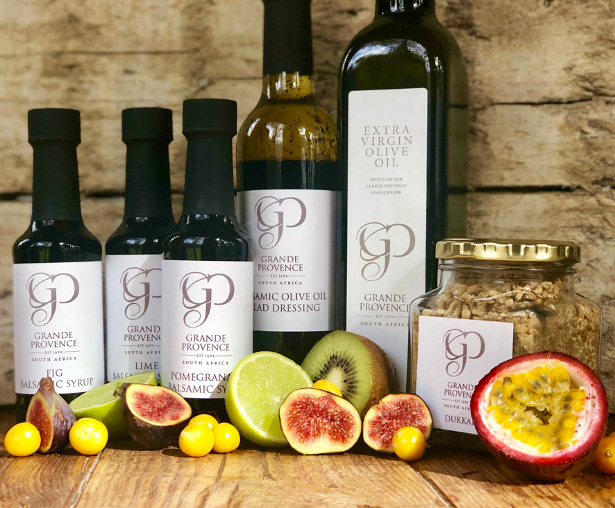 Experience an exciting savoury twist to exploring wine in the Franschhoek valley with the all new Umami tasting at The Bistro at Grande Provence.
Umami, a pleasant savoury taste considered the 5th basic taste after sweet, sour, salty and bitter, melds beautifully with Grande Provence wines. The Umami wine tasting pairs three wines with flavourful savoury morsels.
Guests can look forward to the vibrant and fruit driven Grande Provence Sauvignon Blanc; the Grande Provence Shiraz, with its well-integrated oak and soft tannins; and the Angels Tears Muscato Chenin Blanc, adding a sweet sensation to the mix with upfront notes of honey infused with spices and tropical flavours.
Embark on a sensory adventure by paring these wines with tangy cheese & lime balsamic syrup, balsamic & olive oil and gourmet caramel popcorn. For added texture and a piquant taste, Dukkah, a flavourful Middle Eastern spice and nut mixture, takes the Umami pairing up a notch when added to the olive oil and balsamic syrup.
The Umami tasting is available daily from 11h00 till 18h00 at R95 per pairing at The Bistro at Grande Provence.
Visitors to Grande Provence can discover & purchase the new range of Grande Provence olive oil and balsamic syrups. The range includes extra virgin olive oil, balsamic olive oil salad dressing, pomegranate, lime and fig balsamic syrup & freshly-made Dukkah.
The Bistro at Grande Provence is a relaxed alternative to more formal Franschhoek dining. To book your table, call Tel: (021) 876 8600 or email reservations@grandeprovence.co.za
Big is Beautiful!
New & Exciting Ways to Dress Your Large Windows Developed by Blinds 2go & Curtains 2go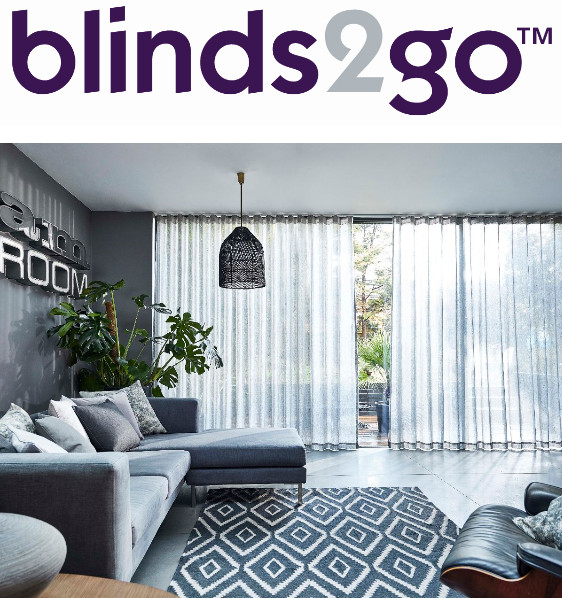 Large windows are incredibly on trend right now. They let in light to make a home feel spacious and bright, giving a property a contemporary look. But every window needs the right dressing, which is why Blinds 2go, the UK's largest online made to measure blinds retailer, and their sister site Curtains 2go have developed a host of new and original solutions to make your big windows as beautiful as can be.
Accentuating the look of big, modern windows requires a contemporary design statement. So, Curtains 2go have developed a brand new collection of Wave curtains that does just that. Simple, sophisticated and stylish, their gentle waves provide a neat, uniformed finish perfect for the modern home. Pulling back effortlessly to a small stack they also allow lots of light to come flooding through larger windows. Made to measure and delivered to your door, complete with their very own track, they're an incredibly cost-effective solution. Priced from just £27.95 they're suitable for windows up to 5m wide!
Maintaining privacy can be tricky when dealing with large panes of glass, but Blinds 2go has an innovative new solution. Their collection of double roller blinds combines a modern palette of on trend blackout fabrics with complementary magic screen voiles all on the same roller blind mechanism. Two blinds in one for letting in light and preserving privacy at the same time, for windows up to 2.4m wide x 2.4m drop.
Another brand new addition to the collection, Blinds 2go's DuoLight and DuoShade Max honeycomb pleated blinds are the ultimate big window solution. For windows up to 2.1m width and drop, these blinds are available in a sophisticated cotton white fabric in blackout for superior shading or light filtering for a soft glow. Specially designed honeycomb pockets also trap the heat to negate the draughts that large windows can create, making rooms blissfully cool in the summer and cosy during winter, all from just £15.20 made to measure.
Now available in even bigger sizes, Blinds 2go has a collection of smart, elegant and beautifully crafted plantation shutters. Made from advanced polymer, they're lightweight and easy to care for. The shutters are waterproof making them perfect for kitchens and bathrooms, while in bedrooms and street facing windows they make a stunning design statement and provide plenty of kerb appeal. They offer easy light control, are thermally dynamic and help maintain privacy and are available in sizes of up to 2.1m high.
For further information, free fabric samples, instant prices and a huge array of choice, visit www.blinds-2go.co.uk or www.curtains-2go.co.uk or call Freephone 0800 862 0464
BEDROOM COLOUR TREND: BLUE & GREY
www.lamdstoslaughter.co.uk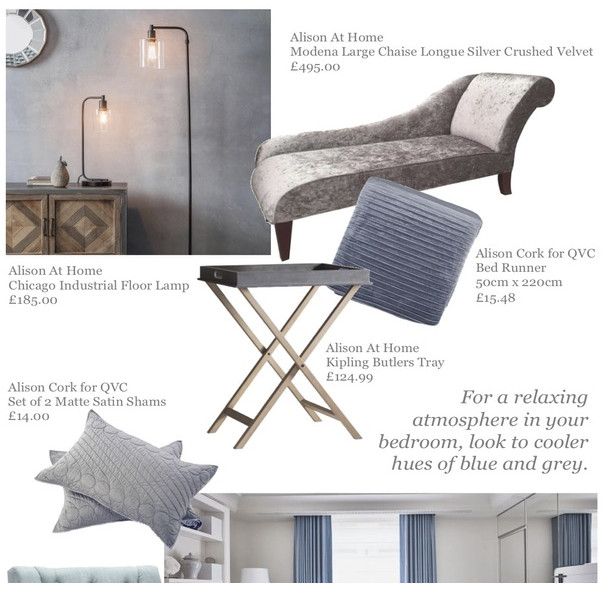 For a relaxing atmosphere in your bedroom, look to cooler hues. According to most surveys, shades of blue are best for promoting soothing feelings and said to slow the heart rate and even reduce blood pressure. Whilst shades of grey have been shown to reduce both stress and anxiety. These cooler hues can also make a space seem more expanisve so they're a great colour choice for any bedroom. Add the perfect lamp lighting to create a wam glow and you will be completely set up for a wonderful night's sleep.
THE FRENCH FASHION SECRET THAT WILL CHANGE THE WAY YOU BUY AND SELL PRELOVED CLOTHES FOREVER
New website launches to help consumers buy and sell quality second hand clothing from high-street brands more ethically
Patatam aims to reduce clothing waste in the UK by providing an online platform for second hand clothes
A FRENCH website billed as the French woman's style secret has launched in the UK with the mission of making buying and disposing of unwanted clothing more convenient and ethical than ever.
The news comes as MPs recently called for clothing brands to put a penny on every garment, they sell to fund a £35 million recycling scheme, following the concerns around the fast fashion industry. *
Patatam.co.uk, which has been operating in France since 2013, sells high-quality second hand clothing from brands including Topshop, Zara and River Island to shoppers at prices 70% less than high street
Each item is hand-checked to ensure it meets the highest quality standards, before being uploaded for sale to the website.
The clothes on the site are sourced from charity shops, housing clearance centers and from the public using Patatam's revolutionary Patabag service, to give them a second lease of life and reduce the amount of clothing going to landfill.
Not only can consumers buy second-hand clothing through the website, but they are also able to sell their unwanted clothing from any high street store to Patatam using the revolutionary Patabag.
The Patabag enables consumers to sell their unwanted clothing, without the hassle of having to sell them directly to the public themselves – a key point of differentiation to other online marketplaces.
Consumers access the website and enter the details of their unwanted clothing and receive a quote from Patatam for purchasing them, before requesting a free Patabag postage bag from the website to put their discarded clothes into and send onto Patatam. Provided they meet Patatam's standards, a payment is sent out there and then. Patatam then handle the resale of the items to the public as a separate transaction without any need for the original user to get involved.
Eric Gagnaire, co-founder at Patatam said: "Following our successful launch in France in 2013, we now feel it is the time to bring this concept to the UK. At Patatam, we support those shoppers who want to be fashionable, but do so more ethically, by searching for or selling their pre-loved quality clothing from their favourite high street brands.
"Our mission at Patatam is to reduce the high levels of clothing waste in landfills in the UK. This can be done through purchasing the pre-loved quality clothes from the site or using our new, revolutionary Patabag, which removes the inconvenience of selling on their quality second hand clothes. We just ask users to send their clothes to us and they then receive a payment for their clothes – and that's it! They don't have to do anything else."
Gagnaire continued: "We want to bring second hand clothing to the mainstream and make fashion shopping ethical for all involved."
Patatam provides quality pre-loved women's and children's clothing at prices 70% less than the high street, via its website. All clothing comes with free 48 hour delivery service, £2 next day delivery service, free returns and no minimum spend on orders to make ethical shopping more convenient that ever.
For more information visit www.patatam.co.uk